May started off in the best way possible: with visits from friends!
Have I ever mentioned that the cabin Dan and I are living in used to be a sort of guest house and has like a million bedrooms?
It's big. Too big for two people, really. Especially for two people who used to live in a 25 square meter studio apartment. So we couldn't have been happier when our friends Eirik and Dalila made the long journey down from Trondheim to visit us! The one thing I really miss about living in Trondheim is our friends there, so having Eirik and Dalila here was the best.
And the party was made even better when just minutes before Dan and I left to pick Eirik and Dalila up in Bø Rachel and Chris showed up!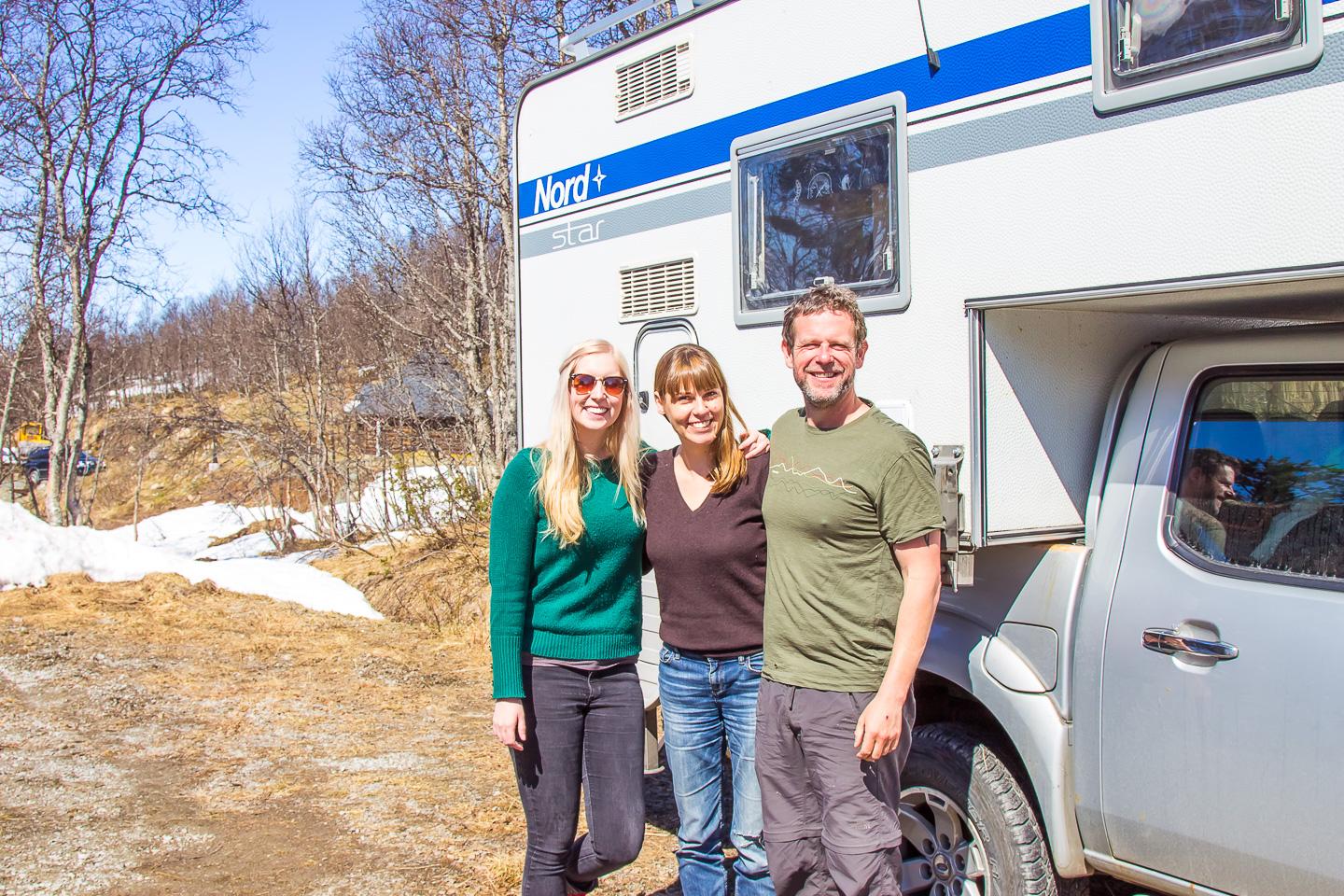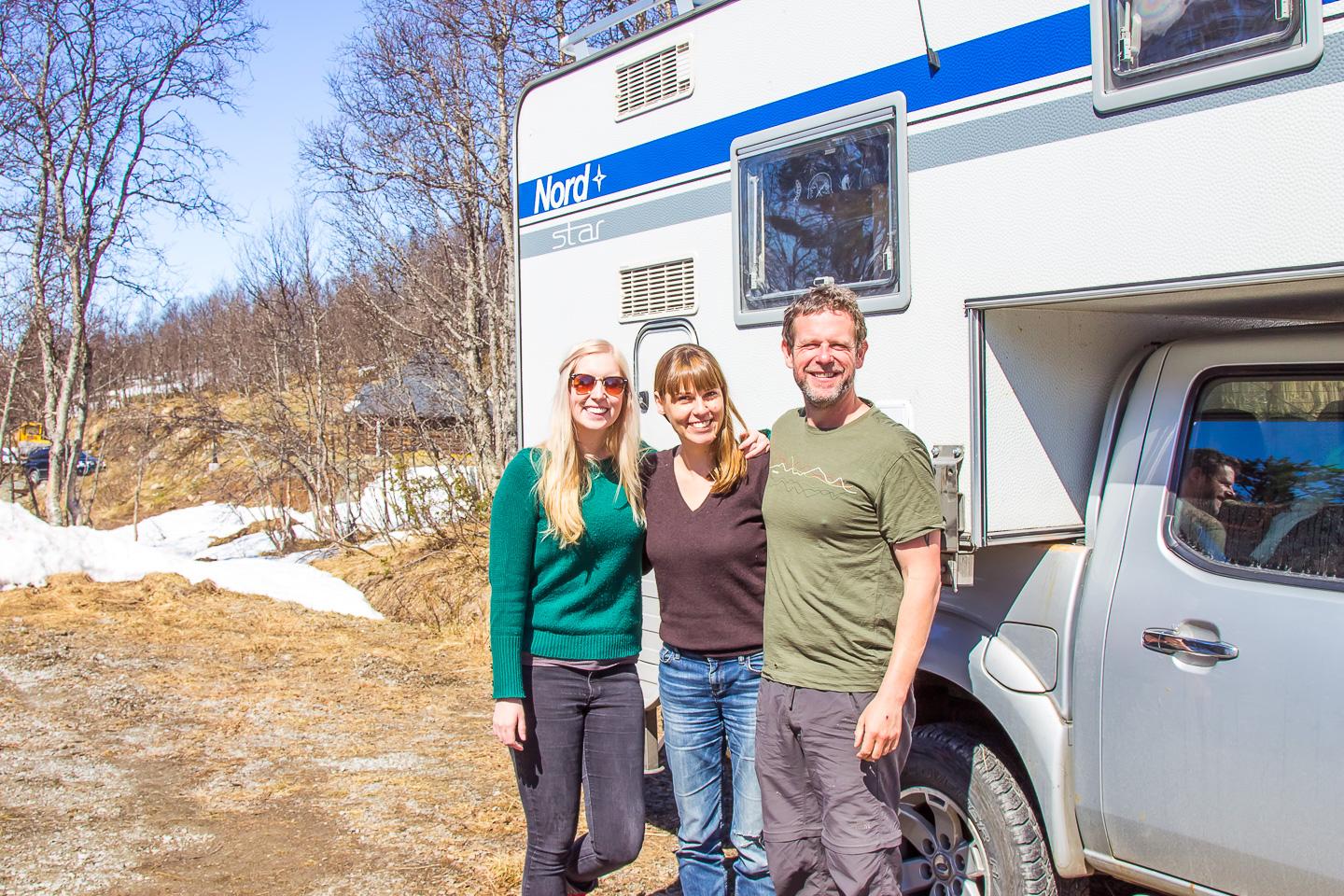 Rachel blogs at Vagabond Baker and we've followed each other online for ages now (in fact last autumn she wrote a guest post about Shetland for me) but we had never met in real life before. But I guess something about our shared love of documenting our travels and all things Instagram meant that we we'd be fast real-life friends too (duh). I even taught her to make Norwegian waffles. And she even blogged about it (also duh).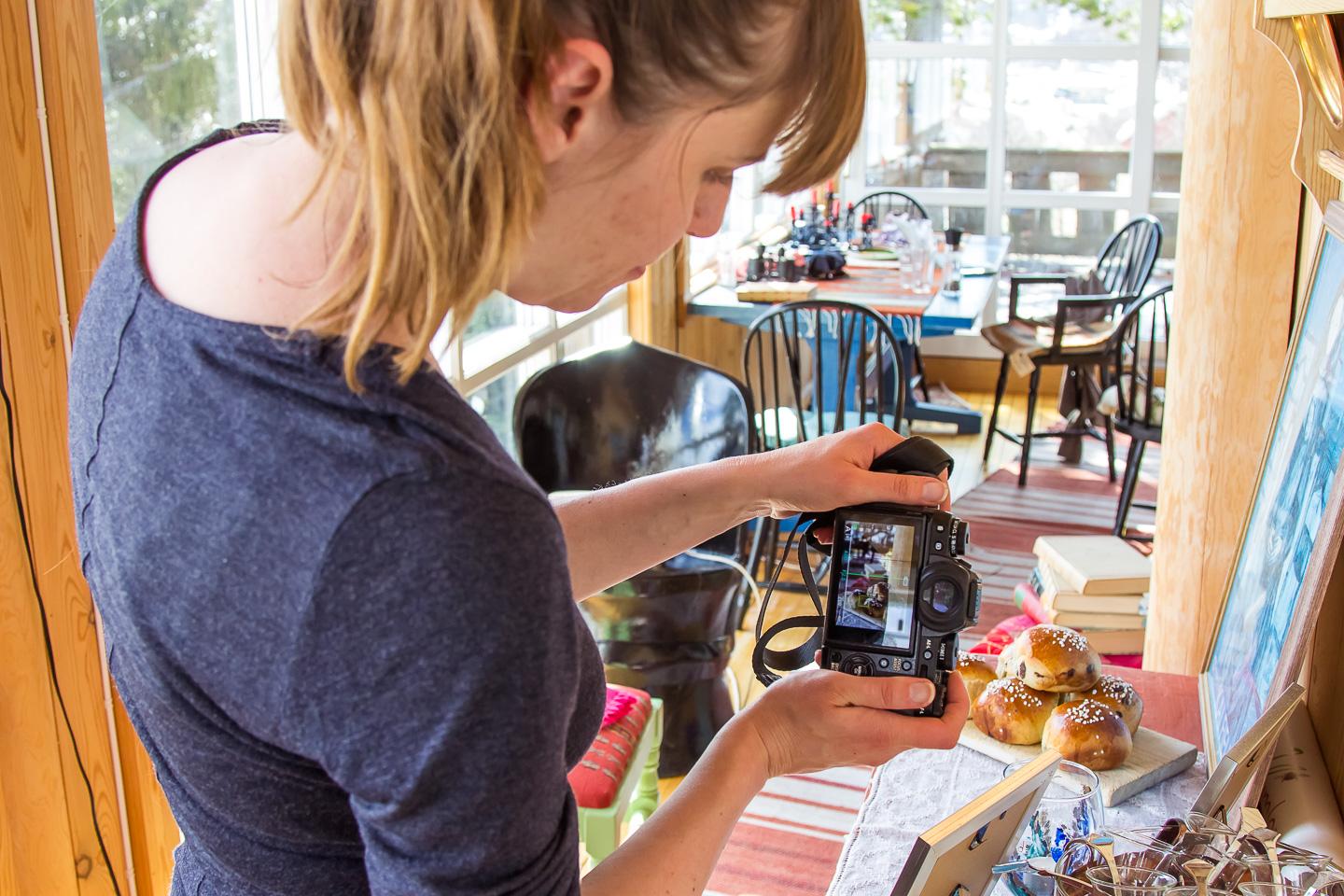 I loved getting to catch up on the travel blogging gossip (yup, that's a thing) and seeing that I'm not the only crazy person who spends way too long photographing her food 
And now I've been Instastalking her and Chris @drivingchriscrazy as they make their way up to the northern tip of Norway in their camper truck, while trying to remind myself that I'm happy no longer being nomadic. Right?
Actually, right. Though this month I did do something that I haven't done in a while. I left the country! I just returned and still have loads of Scotland photos and stories to share, but for now I'll just say this: who knew Scotland was such a beach paradise?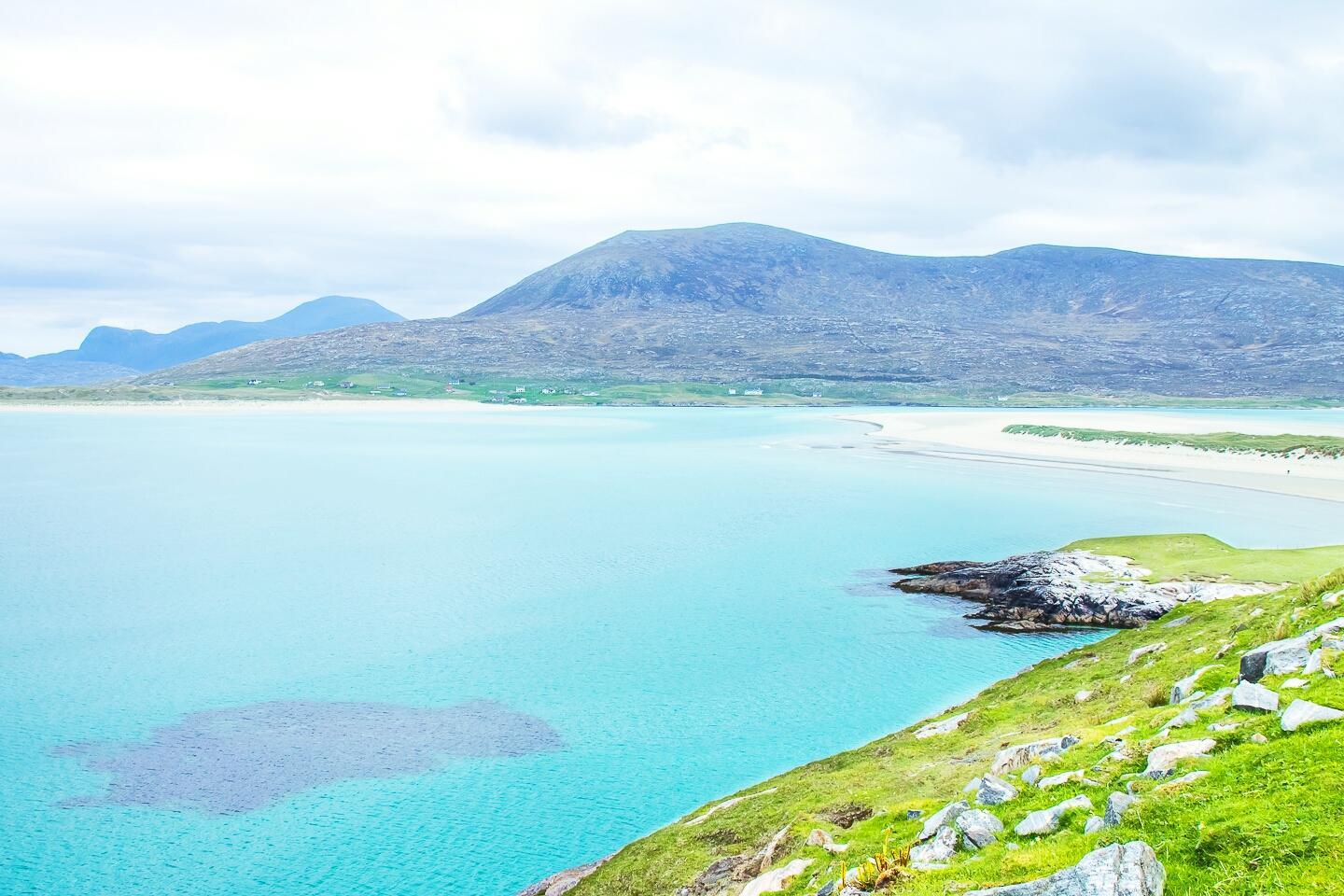 With all the sunny beach time I was a tiny bit dreading returning to the cold snowy mountains, but it turns out that eleven days is plenty of time for snow to melt and flowers to pop up.
Guys, it's summer here now! Seriously, I'm sitting here writing this in shorts and a tank top and earlier today I even felt a bit of sweat on the back of my neck. It's boiling. I mean, it's like 20 degrees (68 F) but that counts as boiling in the Norwegian mountains.
The best part about the snow melting is that now I can finally go hiking again. Yesterday Dan and I walked 20 minutes up the mountainside behind the cabin and all of those wanderlusty feelings I had been having since returning from Scotland vanished. I mean, how is this my backyard? If I just walked up here everyday for the rest of my life I think I'd be happy.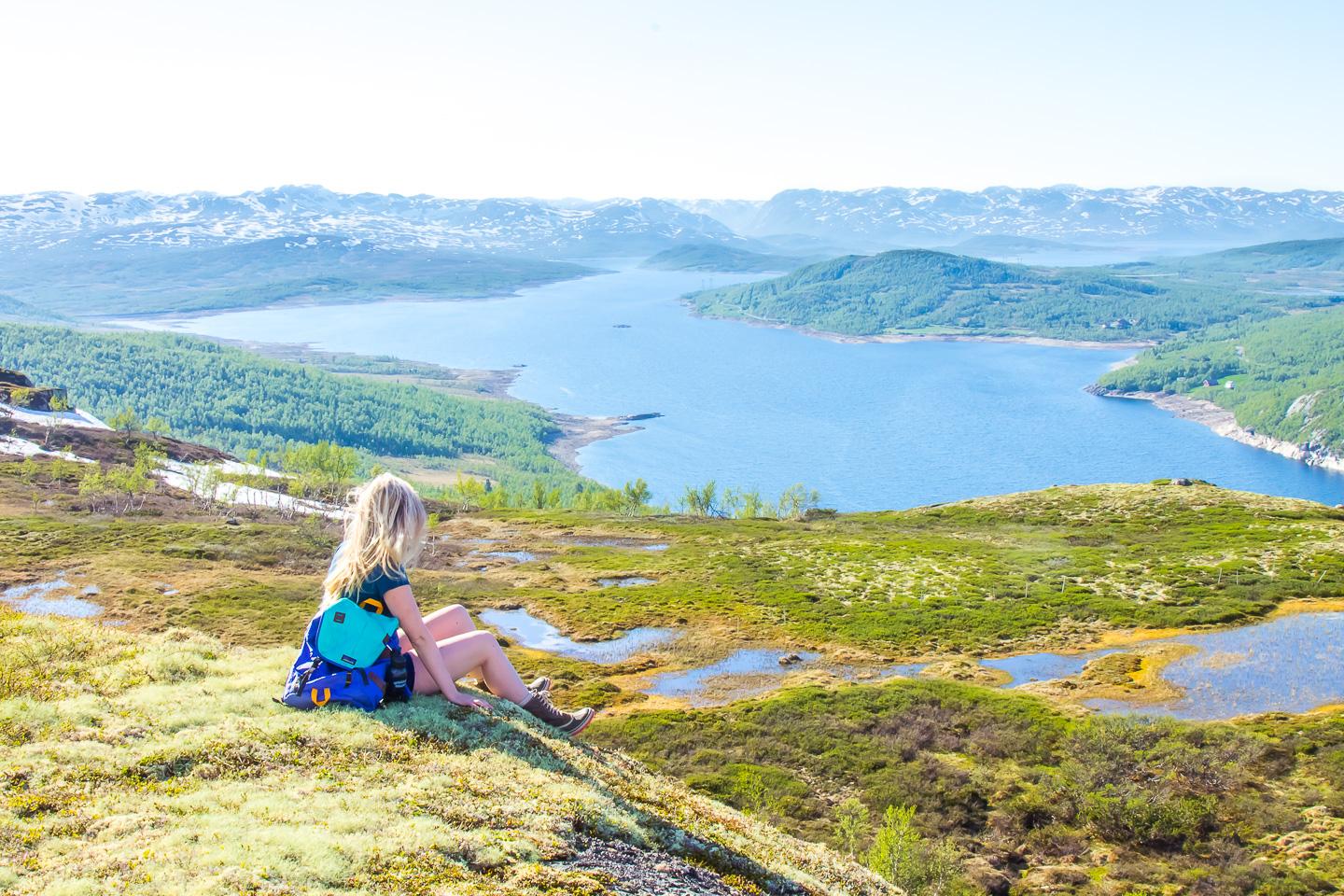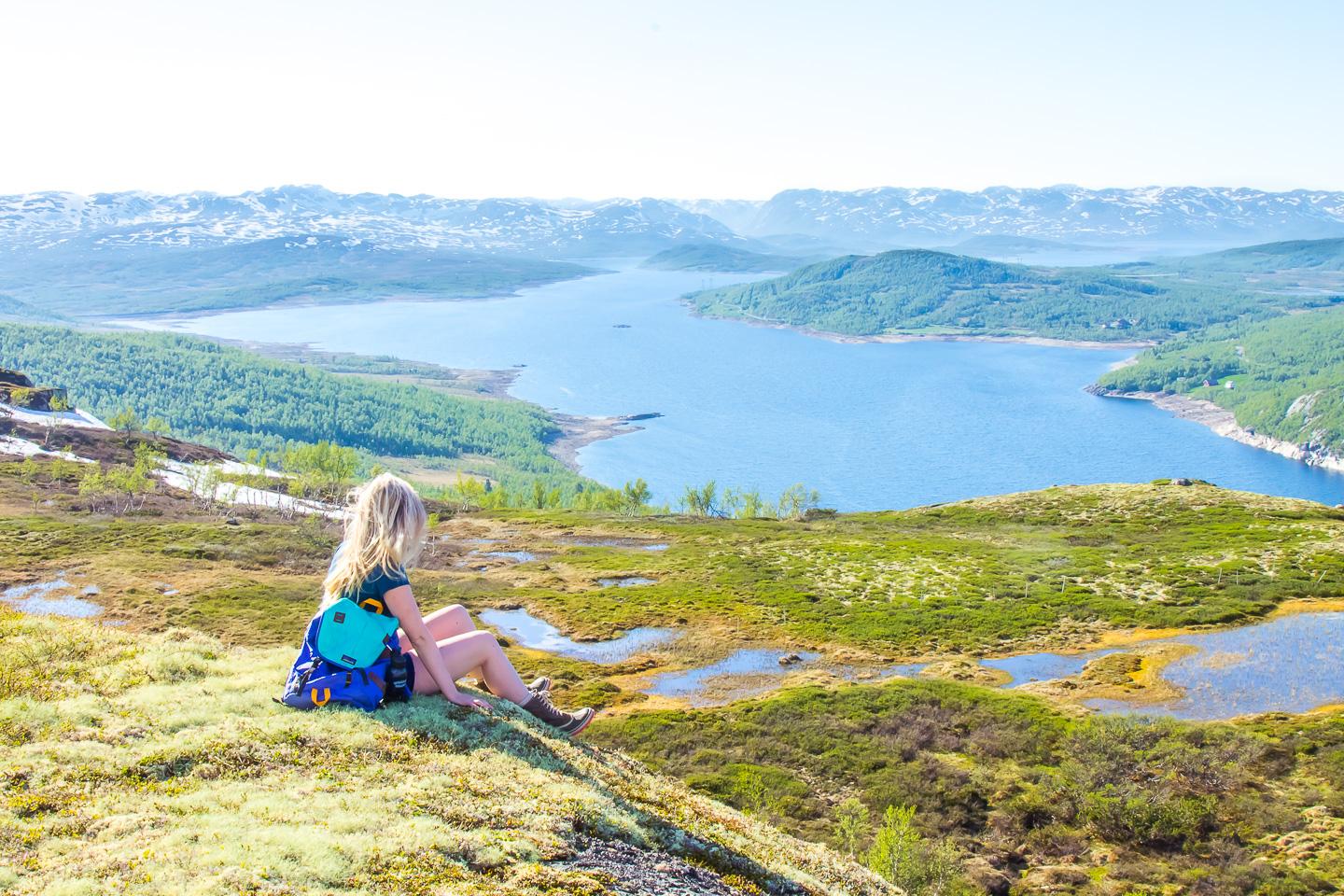 The Blog
May was the month that this blogger discovered video. I just checked and every blog post I published last month included a video, ha.
Besides my monthly recap, I published 3 new posts last month:
Norway's Prettiest Spring: Hardangerfjord in Bloom – The road trip that totally changed my mind about spring in Norway
Islay: The Friendliest Isle of All? – With family reunions, Scottish ceilidh dancing, and a whisky festival, my Scottish island hopping trip started off with a bang
Coming Home to Tiree – I cannot watch my video of Tiree without laughing and then getting teary because aahh I want to go back!
The Instagram
My most popular Instagram photo last month was of Hardangerfjord, aka the prettiest place in Norway in the springtime.
I'm also going to post the runner up this month, because it was my favorite.
Rauland's transition from winter wonderland to green summer paradise was a rough one (as in, it was pretty gray and ugly), but at times the in between stages of melting and freezing were actually pretty magical. I can never quite decide if I prefer Norway in the winter or summer, so seeing this lake rocking a little bit of both seasons made me just oh so happy.
How was your May? 
Enjoy recaps? You can also read about my first, second, third, fourth, fifth, sixth, seventh, eighth, and ninth months in Norway.