This post contains affiliate links.
I have to admit, this is the sort of blog post I love reading, as I'm always curious about what gear my favorite bloggers are using and I'm also just a bit nosey like that. But even though I get a lot of questions about what photography equipment I travel with and what I use to edit my photos, I always just figured people would be better off reading about what real photographers use.
I mean, I don't use the fanciest or latest equipment – it's very rare you'll even see me changing my camera lens – and I definitely take some shortcuts. But it works for me. I love my camera so much, and I'm lazy enough to know exactly how little photography gear I can get away with packing while still being able to capture my travels in a professional(ish) way.
So here's a peek inside my camera bag: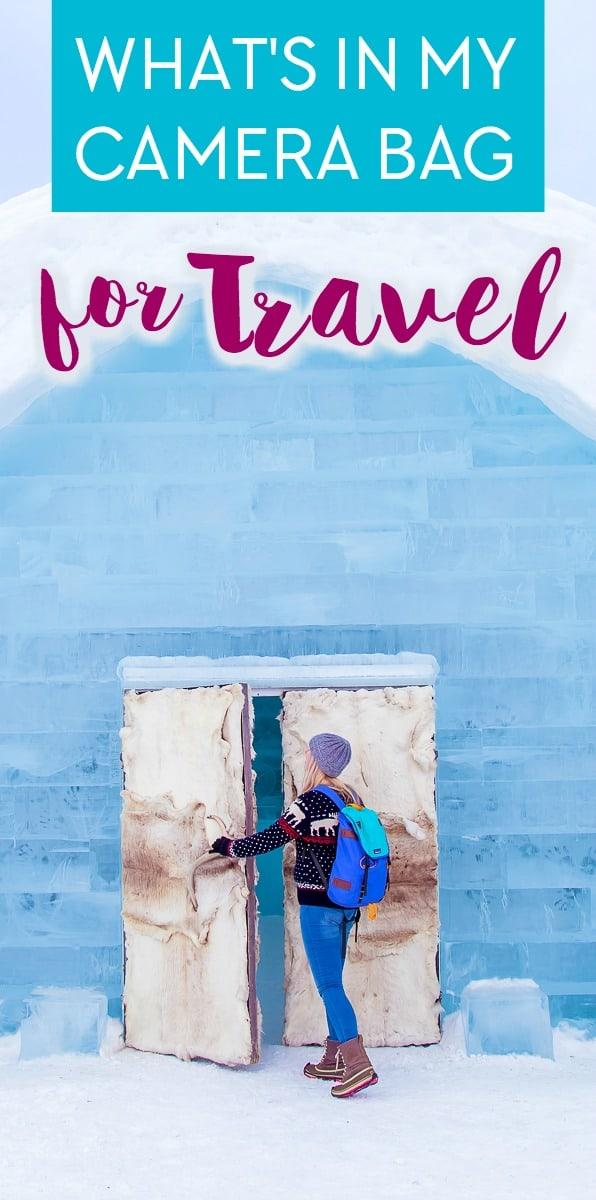 My camera bag
Uh, so I don't actually use a real camera bag anymore. I do have a waterproof foam insert thing that I put at the bottom of my backpack to keep my camera [sort of] protected.
I just find it so much easier to carry my camera with me in my normal daypack or purse, and while maybe that means my camera takes a bit of a beating sometimes (luckily my camera can totally handle it), it also means I'm much more willing to take my camera with me everywhere – even though that thing is a beast.
Canon 5D EOS Mark II
I say my camera is a beast because it is big and it is heavy, but I will happily lug it with me wherever I go if it continues to take such pretty pictures.
I got my Canon 5D EOS Mark II a couple of years ago, and while this is a super fancy professional camera, because I bought a used older version it ended up being cheaper than most of the new Canon DSLRs I had been looking at.
I know a few bloggers who have the most recent Mark IV and it is really, really nice with lots of cool features, but even the old versions are way better than any non full frame camera. At least I think so.
Like, I know smaller mirrorless cameras are totally trending right now, but honestly, I just don't find their photo quality anywhere near as good! In fact I have several friends who are talking about going back to DSLRs because they're frustrated by their mirrorless cameras (though I also have friends who love using smaller cameras, so to each his own!).
I remember thinking that buying the 5D meant that I'd really have to learn how to use it properly, since it's what so many professionals use. Except even on auto this thing takes amazing photos.
Don't worry, I don't shoot in auto anymore.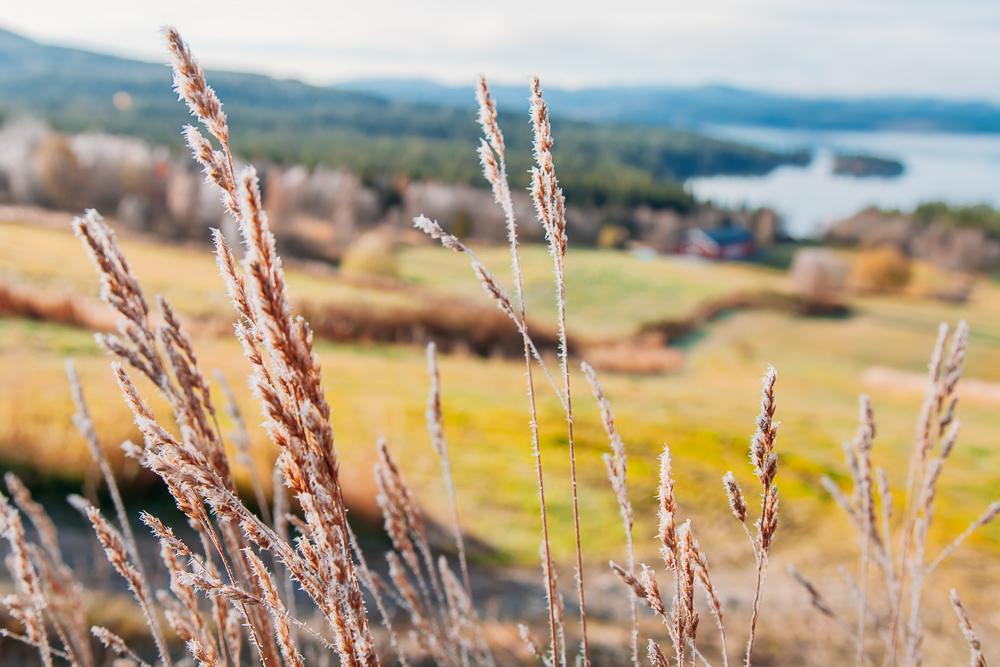 Canon 24-105mm f/4L lens
I bought the 24-105 mm f/4L lens as an upgrade for my old camera under the advice of a photographer friend, and it was such a good choice because 1. it's a perfect lens for travel photography, wide enough for landscapes but also with a pretty good zoom and 2. it fits on both a crop and full frame sensor, so I didn't need to buy a new lens when I bought the full frame camera.
I love this lens so much and it's what I use for 95% of my photos.
You can also often find really good deals on the Canon 5D Mark sold together with this lens as a bundle.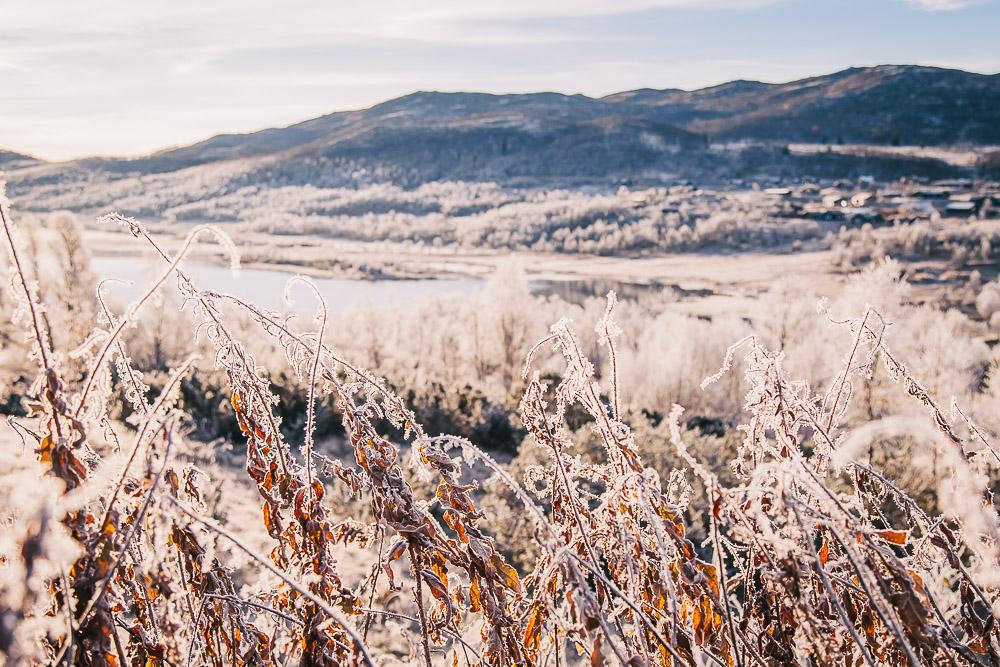 Canon 50mm f/1.8 lens
This was the first lens I bought and I think it's especially great for beginners. It's really affordable, tiny, and takes really sharp photos. The quality is just so, so much better than the kit lens most cheaper cameras come with.
It is a bit tricky to use because it doesn't zoom in and out, but that forces you to move around a lot to get the right angles, which I found to be a helpful training exercise. Plus since it has such a wide aperture it's really good for lowlight photography and for giving a nice blurry background on photos.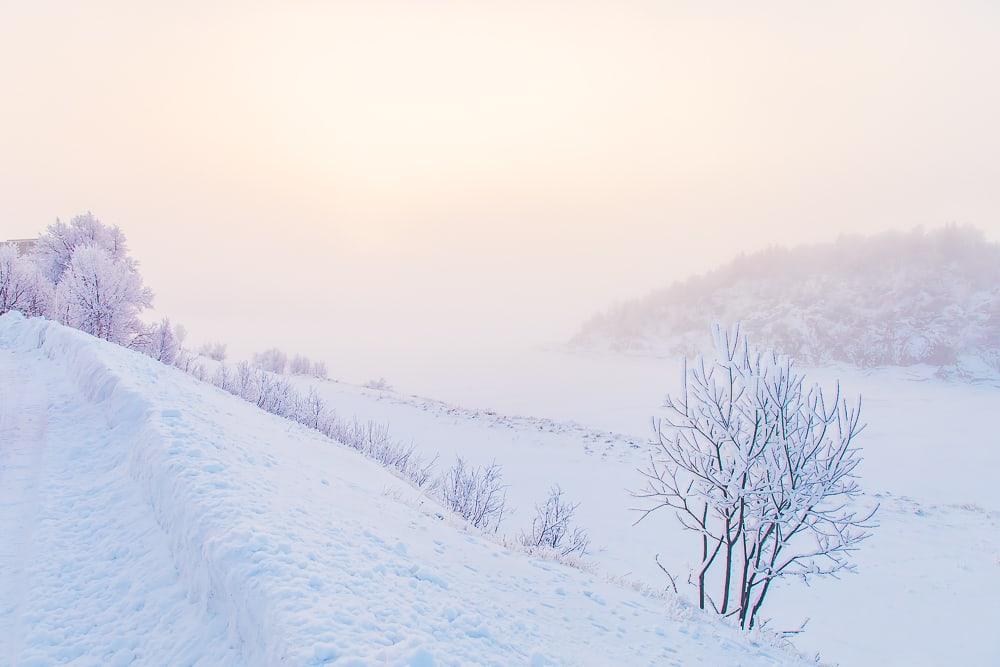 Canon 16-35mm f/2.8L ii lens
I bout Canon's 16-35mm lens in November 2018, mostly to be able to better capture Northern Lights, because it's a wider angle and the 2.8 aperture is great for low light. But I'm also excited to use this for capturing landscapes, as often I just can't fit everything I want into the frame of my 24 mm lens.
A camera remote
If you're going to want to take photos of yourself while traveling alone (or of you and your travel buddies together) then I cannot recommend a camera remote enough! It's probably my #1 camera accessory.
In fact most of the photos of me that you'll see on Instagram were taken with my remote because I feel so awkward asking people to take photos for me.
You'll need to get a remote that's compatible with your camera – I use a Canon RC-6 with my 5D Mark II camera.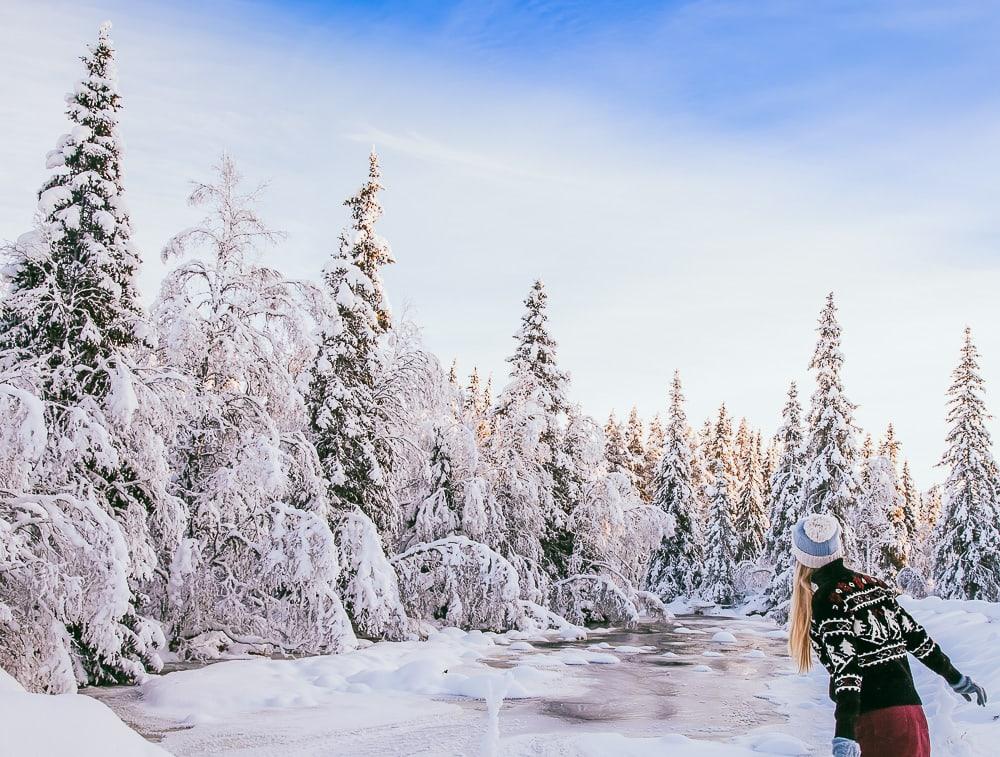 (A lightweight tripod)
I basically only travel with a tripod when I know I'll be taking photos at night or trying to capture the Northern Lights. Otherwise I'll just balance my camera on my backpack or a rock or something.
I did love traveling with my compact joby tripod as it's so lightweight and versatile, but now my camera and lens are too heavy for the one I have – though I think they now make a version for heavier cameras, so maybe I will check that out and report back!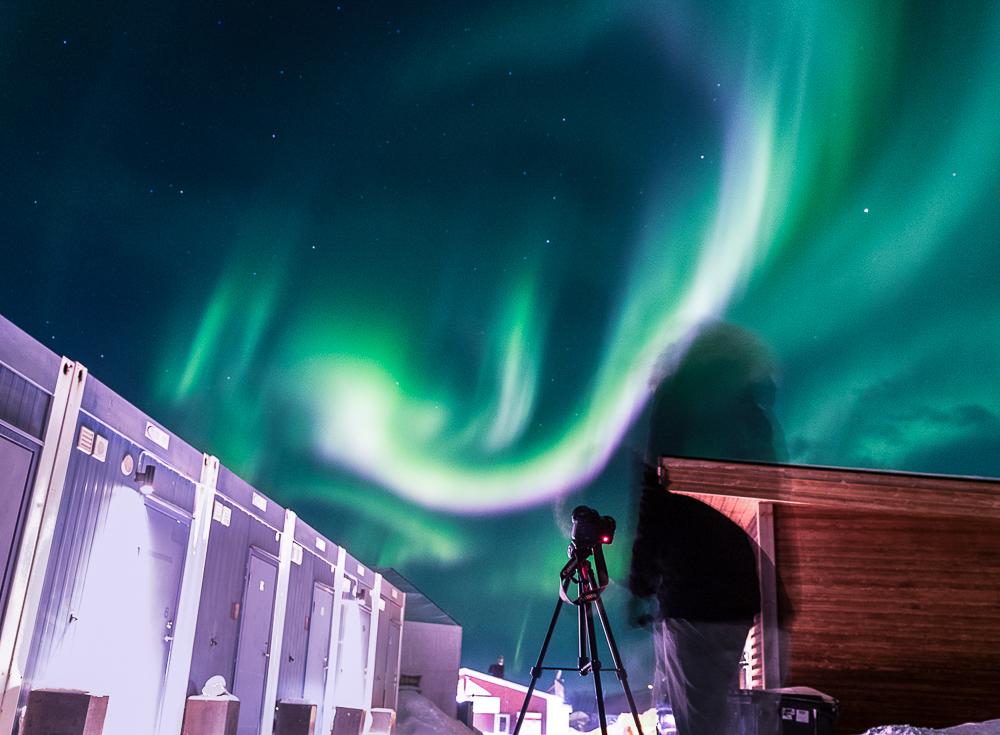 GoPro Hero6 Black
GoPro sent me the GoPro Hero6 last month and to be honest I'm still getting the hang of it, so I'm not yet sure how much use I'll get out of it.
But so far I really like having such a tiny camera that still takes really good quality photos. And I've been enjoying the really wide angle, as I don't have any wide angle lenses for my Canon – I've already used it a lot when photographing hotel rooms and other tight spaces.
I imagine it will also be fun having a waterproof camera in the summer.
Update: I now use my GoPro for the majority of my video footage, plus I'll use it when I need a super wide angle lens or want to take a tiny camera with me that's better quality than just my phone. I shot almost all of this video with my GoPro:
My phone
I use my phone (the Samsung Galaxy S6) for all of my video footage.
Update April 2018: I now also use the Sony RX100 Mark III as my main vlogging camera. The quality is amazing – so good in fact that I sometimes just bring this camera out with me when I can't be bothered to lug around my heavy DSLR. 
As of August 2018 my phone is the iPhone 7 Plus, which I still use for a lot of video footage.
Lanparte Gimbal
I use a Lanparte Gimbal to keep my phone stable while shooting video. It's super easy to use, especially good when I want to film while walking, and it makes the video quality a lot better.
The Lanparte Gimbal fits most smartphone sizes, and it also comes with an attachment for GoPro, though the one I have doesn't fit with the Hero6. This is the only gimbal I've used, so I don't know if it's the best out there, but I've never had any issues with it!
Adobe Lightroom
Okay, this one isn't technically in my camera bag, but Lightroom is such a crucial part of my photography that I thought I should include it. I use Lightroom 5, but you can also get a subscription to the latest Lightroom.
I've used a lot of different programs in the past for processing my photos, and Lightroom definitely is the best, plus it can process RAW files. And it's actually quite intuitive – I mean, I'm still learning about some of its more advanced features, but it's really easy to get a handle on the basics.
I love that I can save my edits as presets (kind of like filters), so if I'm editing a bunch of photos from the same location or with the same lighting, I can just save the changes I want to make as a preset and then apply it to the whole batch. So right now I have presets saved for snowy days, cloudy days, the beach, indoors, Northern Lights, etc, so I usually only have to make a few tweaks when I'm editing new photos.
And if you're unsure of where to start you can buy presets from places like VSCO, and even some bloggers and Instagrammers are selling their presets. Or you could just download some free Lightroom presets (this site has some nice ones).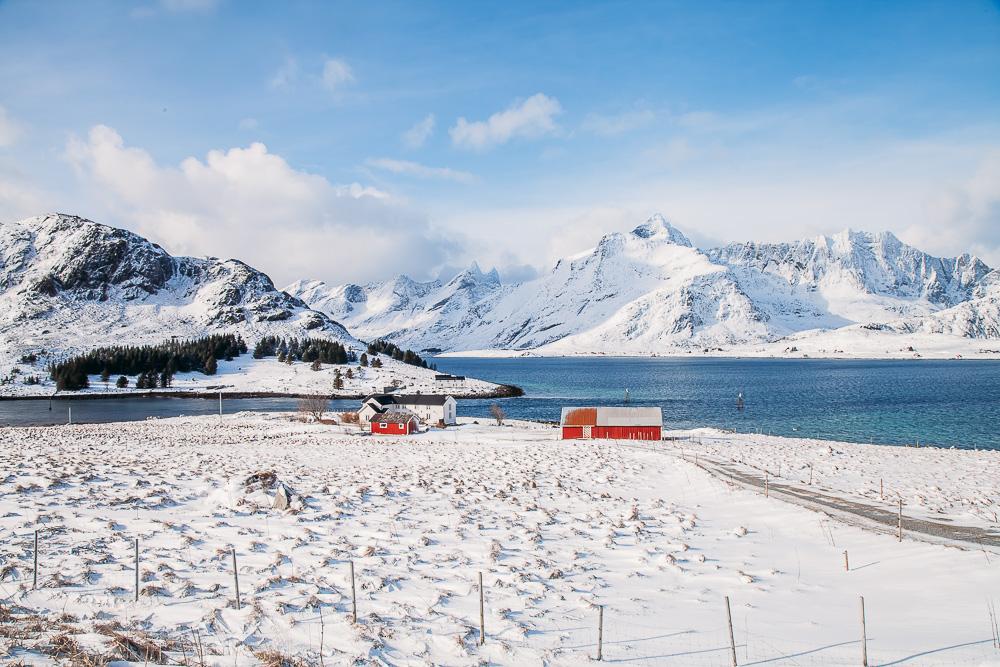 And that's it!
I'd love to hear if you have any other photography essentials you pack on your travels.