Lately social media has been full of articles about how amazing solo travel is. They leave you filled with wanderlust, daydreaming about your itinerary, and excited about your independence. But they also leave you with one burning question: "How on earth did that girl get all those amazing photos of herself while traveling solo?"
No, she didn't bring a private photographer with her. I mean, I don't think she did – I guess it depends which article you're reading. But most of us solo travelers have simply learned some secret tricks to solo photography – tricks that go way beyond a selfie stick.
In fact, I actually tend to take much better photos of myself when I'm traveling alone than when I'm with other people. I know, it sounds crazy, right? Well, hopefully it won't seem so crazy after I spill all my selfie secrets.
Use a Tripod and Remote
This is huge! Yes you can rest your camera on a ledge somewhere and use the self timer, but it's going to be so much harder to properly frame your shot. I love my Joby Gorillapod, which is light and compact (it fits in my purse) and can wrap around a pole or tree branch.
But if you're going to use just one of these things, use the remote! Mine was under $30 on Amazon – definitely worth the investment!
It means you can take a bunch of photos of yourself, including action shots, without having to run back to press the shutter on your camera, and you won't look frazzled from running into your shot. It also means that your lens will focus on you, not something in the background before you've run into it the shot.
Usually I just hide the remote in my hand, but if you want both hands showing in your photo you can always set your camera to self timer, so when you click the shutter on your remote you'll have a couple of seconds to toss it onto the ground. In this photo I stuck the remote in the back pocket of my shorts.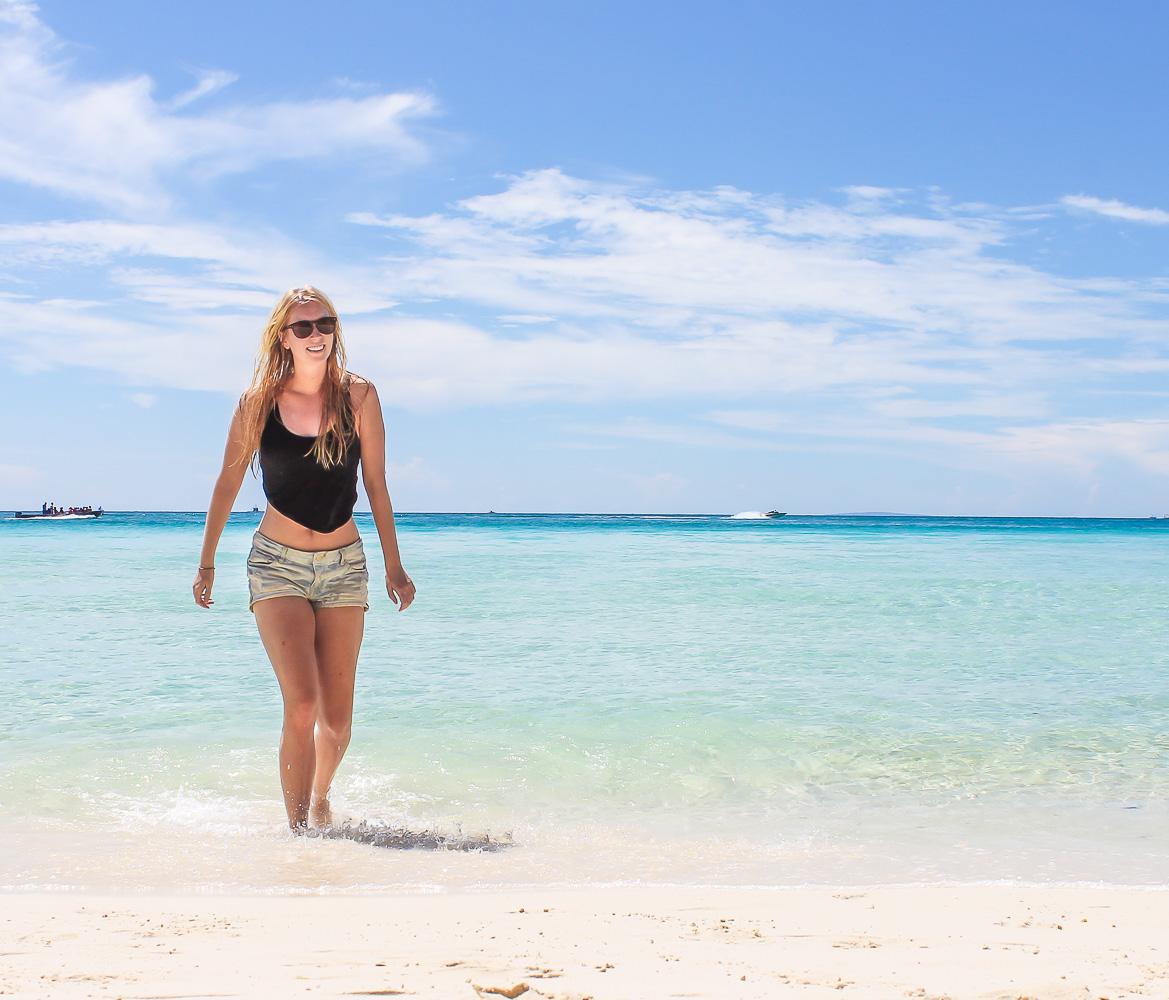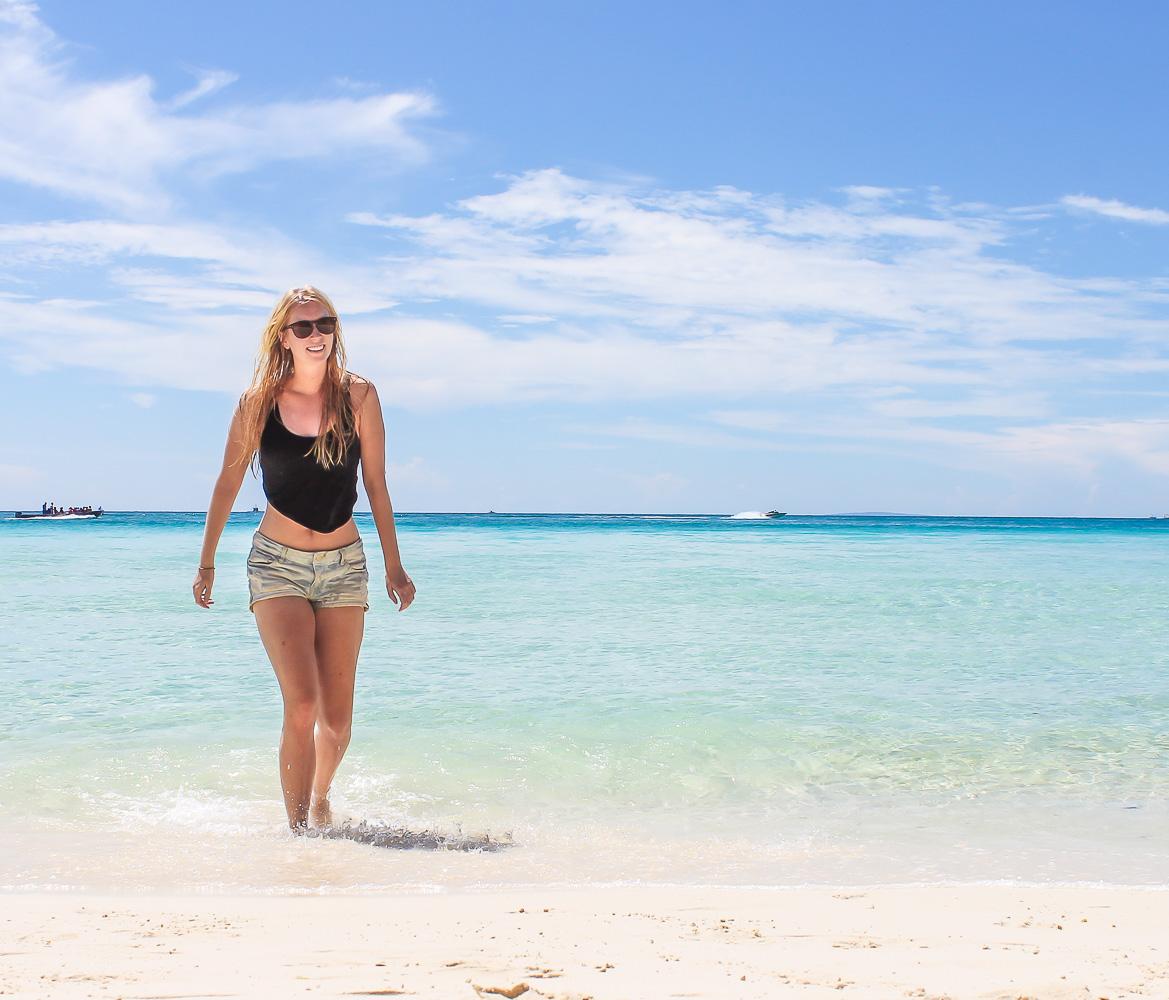 Bonus tip: While you're investing in a tripod and remote, make sure your camera is as nice as you can afford. Yes, you can get great photos with a phone or point-and-shoot, but if you want the same quality as the photos you've been drooling over online you'll probably want to upgrade your kit.
I use the Canon 5D Mark II with Canon's 24-105 mm f/4 L lens which is positively magical (the images are always sharp and the color is so, so much brighter than other lenses I've used), but for portrait photography Canon's 50mm f/1.8 lens works like a charm and only costs around $100.
Take Your Time
This is probably my favorite thing about taking photos of myself: I can take as long as I want, trying out as many silly poses as I need to until I get the perfect shot without feeling embarrassed or like I'm keep my travel buddies waiting.
Setting up my own photos can be time consuming, so I try to factor that extra time in when I plan my day. Somehow if I tell myself from the start that I'm probably going to spend ages in front of my tripod I won't get frustrated when it takes a while to take my photos.
Bonus tip: If I start to feel embarrassed about taking so many photos of myself in public, I just pretend that I'm working on a super important photo project. It might sound silly, but just pretending that to myself gives me the confidence to do my thing without worrying about how ridiculous I might look.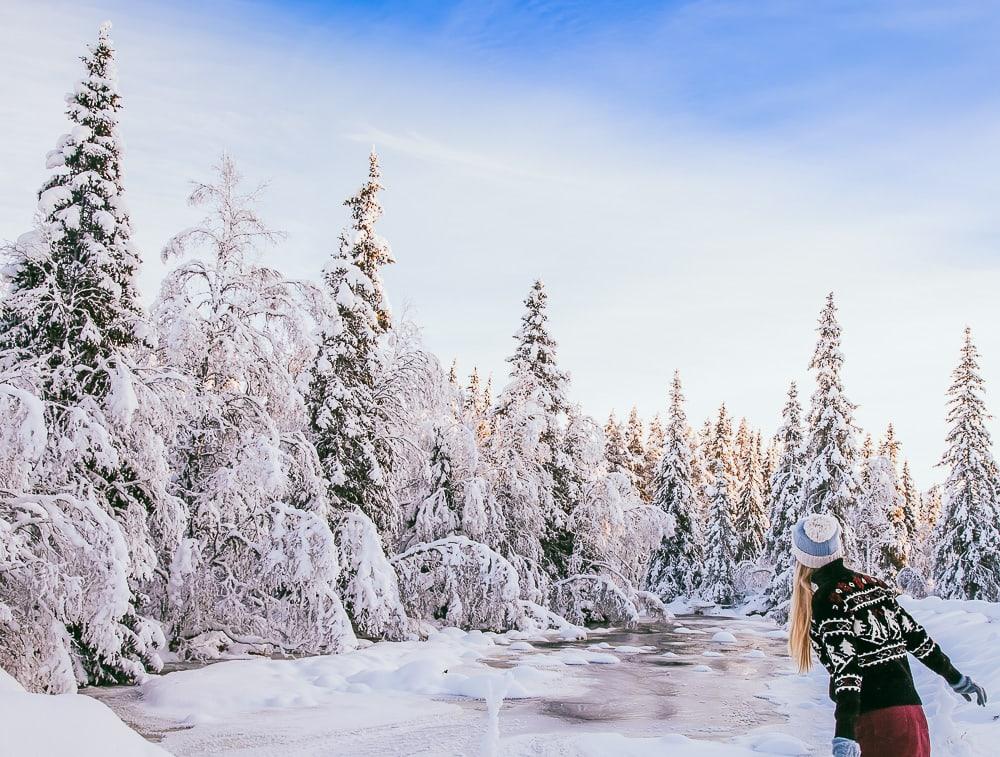 Shoot in Burst Mode
Many cameras have an option to shoot in burst mode, which essentially means that your camera will take a bunch of photos in quick succession each time you press the shutter button. This is of course particularly useful for action shots.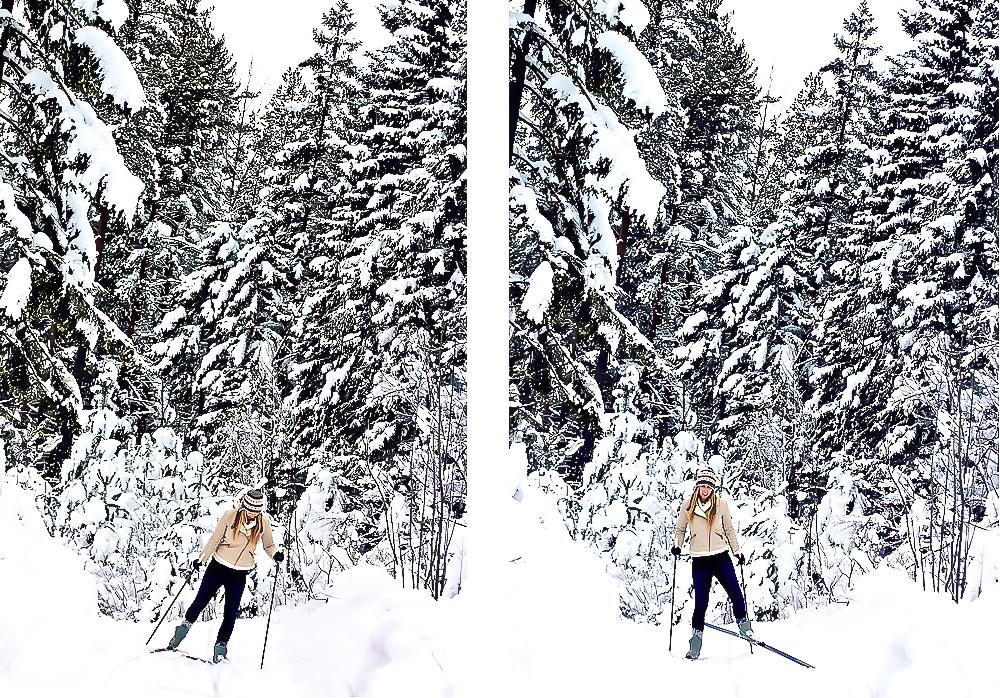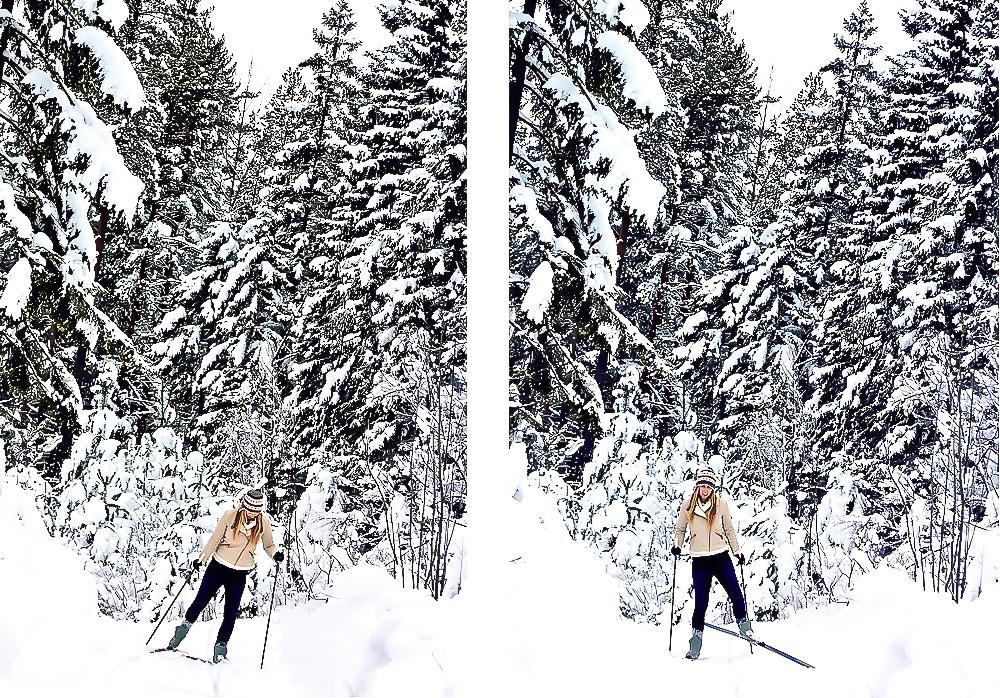 Turn Around
In the world of solo travel photography the backwards facing, staring off into the distance photo of yourself is getting a little cliché. But it's popular for a reason: it's really hard to mess up. You can be pulling all sorts of weird faces, but this photo will still come out perfect. I try not to overdo it with these poses, but on those days when the photos just aren't coming out right, this pose is pretty fool proof.
Ask for Help
Sometimes you can't set up a tripod (like somewhere busy where someone could steal it) to take a photo of yourself and then it's totally find to ask someone for help! Almost everyone is going to be willing to help you out, and if you do happen to ask someone who doesn't want to do it, just ask someone else, no harm done.
Photos taken by strangers can be a little hit or miss, but there are a few things you can do to ensure a better photo:
1. Ask someone with a nice camera
If you see a fellow tourist with a big DSLR, then chances are they know a thing or two about taking photos. I always look around for someone with a fancy camera, or at least someone who is taking photos themselves (this also means that they probably have time to take a couple of snapshots for you too).
And if you're handing them a DSLR and you can't see that they have one of their own, be sure to show them exactly how to push down the shutter – you have to push a lot harder than on smaller point and shoots, and often people will think they're taking a photo when they haven't.
2. Ask them to take several photos of you
It will only take a few extra seconds for someone to take 3 or 4 photos of you instead of just one, and those extra shots could make all the difference!
3. Be specific about what you want
Most people are going to want to help you get the photo you want, so don't be afraid to give them instructions! In fact, being specific about how you want them to take the photo will make it easier on them.
4. Back it up
One of the hardest things about getting a nice photo from strangers is getting the framing right. 9 times out of 10 they're going to weirdly crop out your feet or something, so the best thing you can do is have them take the photo from farther away and crop it later yourself.
Befriend other solo travelers
The funny thing about solo travel is that oftentimes you'll end up joining up with other travelers anyway. Take advantage of this and offer to take some photos of your new travel buds for them! If you spend some time getting the perfect photos for them, chances are they'll do the same for you in return. Plus photo shoots are fun bonding experiences!
I met an Indonesian girl on the way to my hostel in Boracay and we ended up spending the next morning taking loads of silly pictures of each other at the beach, including some of my favorite shots of the trip.
BONUS: Use these tips when you're traveling with friends too!
Just because you're not heading out on your own doesn't mean you should leave the tripod and remote at home. It can be easy to forget to get photos with everyone in your group, but it's worth at least sometimes putting in that extra effort to get some shots of all of you. Plus then you can show off all your selfie skills!
See here for a full list of my camera and photography equipment. 
Do You Have Any Tips to Add?
PIN IT!