After seriously exhausting my eating and dancing abilities during Nowruz celebrations with Mina and her family in Tehran, I was excited to get back on the road and explore more of Iran. Luckily for me, our trip to Isfahan seemed to have given Mina a bit of the travel bug as well, and she was eager to join me on another adventure.
But in a country of such an abundance of historical sites and diverse landscapes, how were we to choose where to go? Should we head out into the desert, see the ruins of Persepolis, or visit the historical village Abyaneh?
I was at a bit of a loss, but Mina knew exactly where we were going. After making a few phone calls and coming up with an acceptable story to tell her family, she announced that we were going to visit her boyfriend Azad and his friends in Marivan, a small Kurdish city bordering Iraq, and that we could stay in the empty home of a friend's brother, as he was away on holiday. Perfect.
You guys, it was sooo so perfect! Kurdistan is incredible.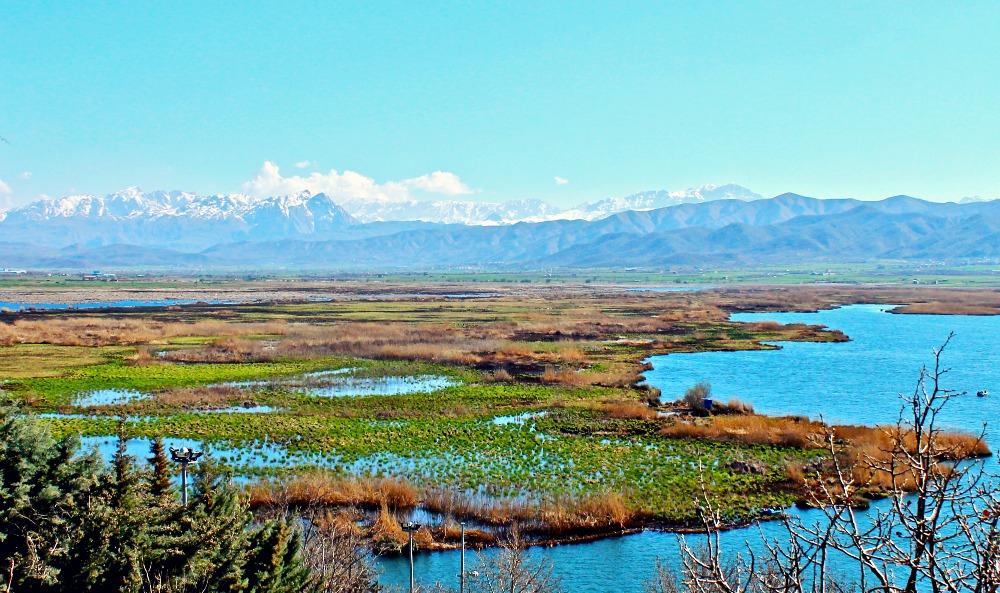 We spent our first day exploring Marivan, Lake Zarivar, and driving a little through the surrounding green hills.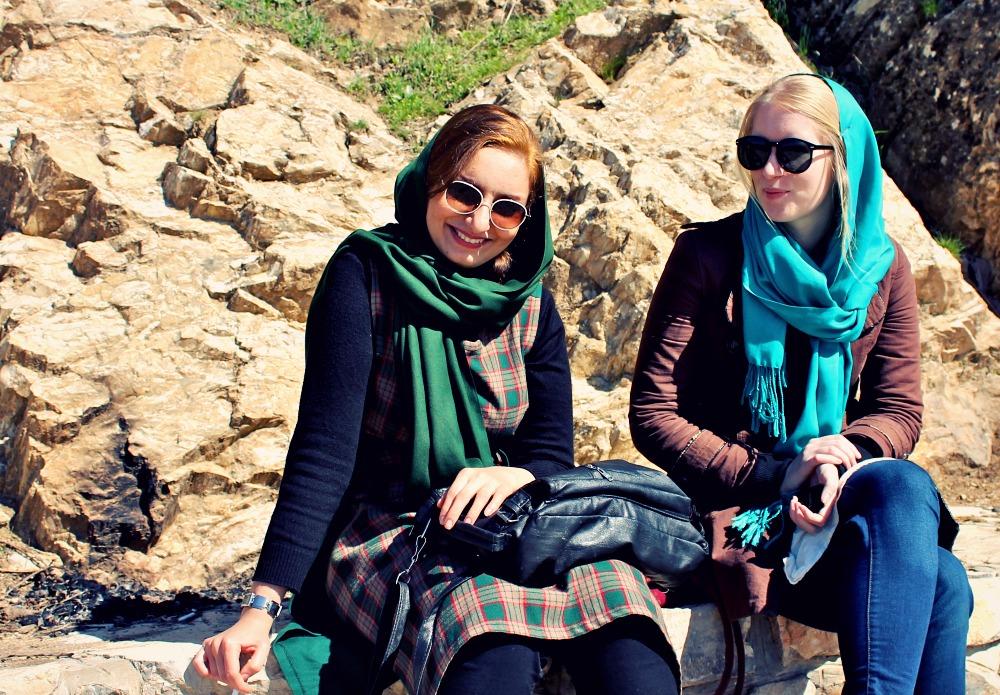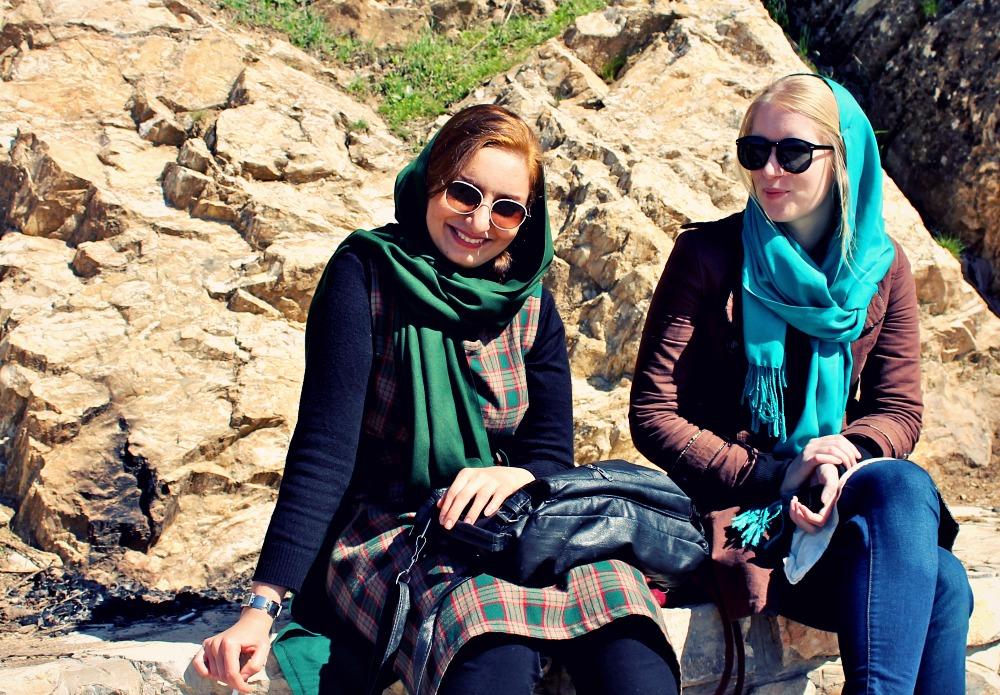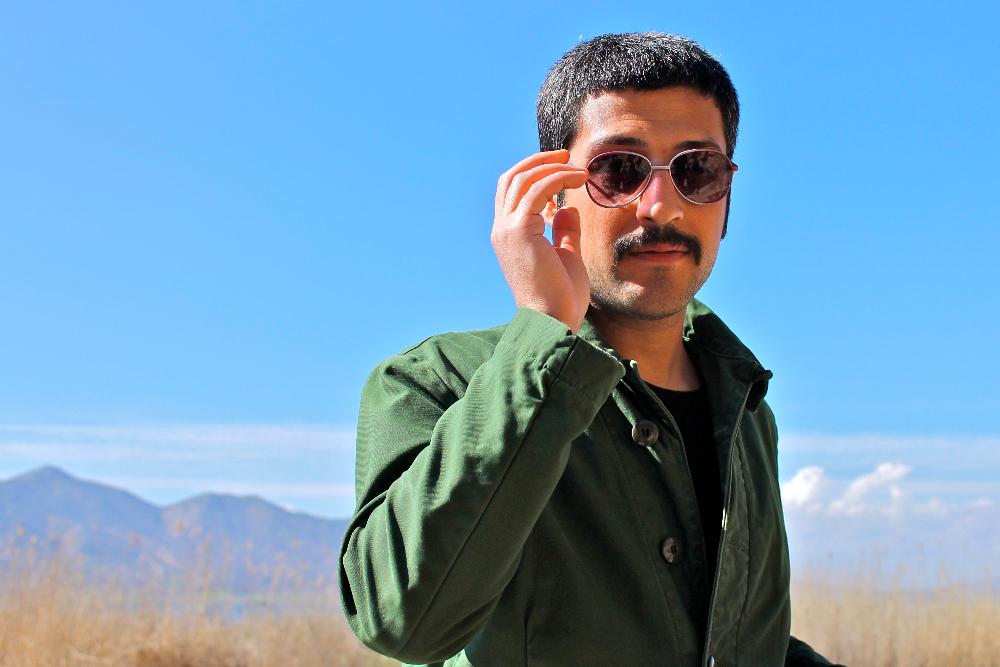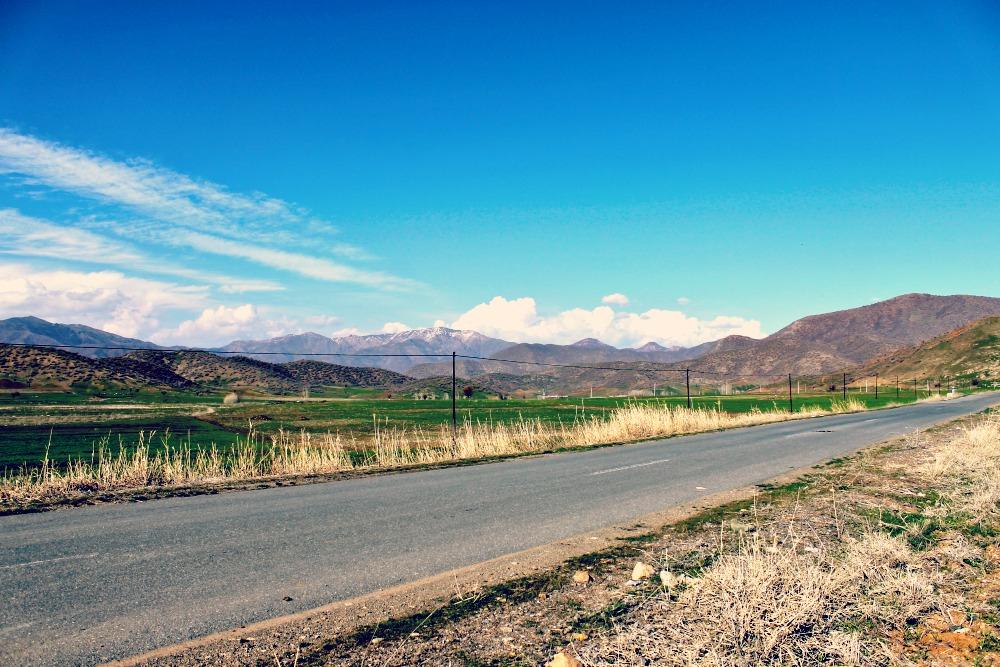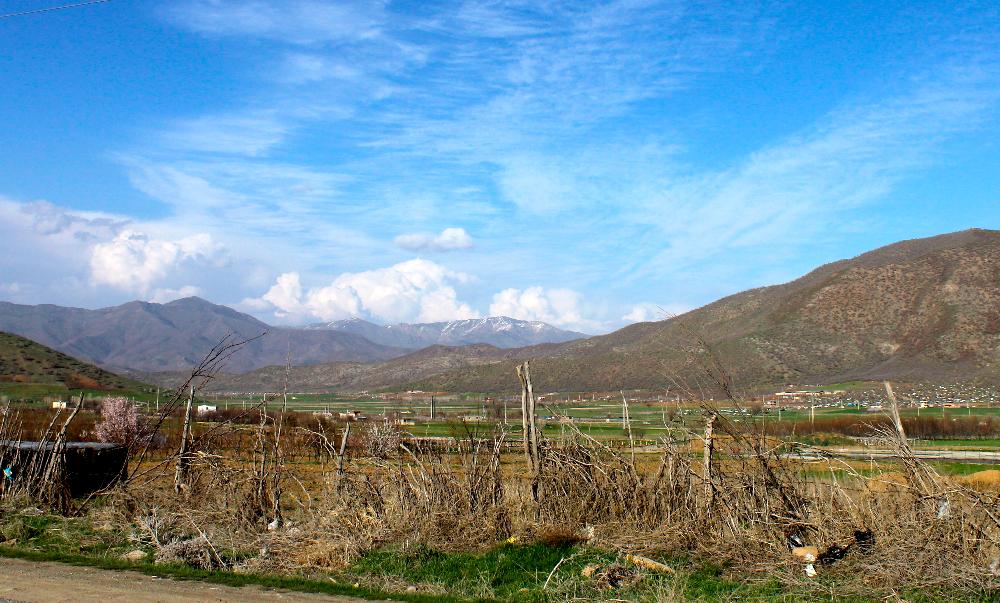 Nowruz was a particularly nice time to be visiting Marivan, as everyone was in festive spirits.  We passed countless families picnicking and dancing together in the sun.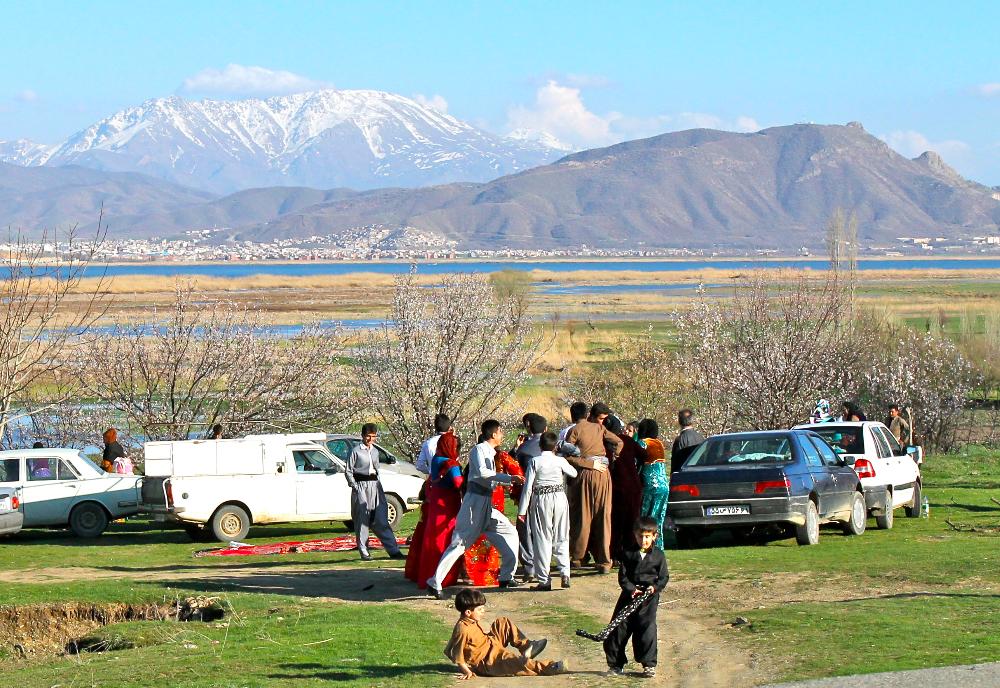 No one even seemed to mind too much when I played the obnoxious tourist, constantly snapping photos out the car window.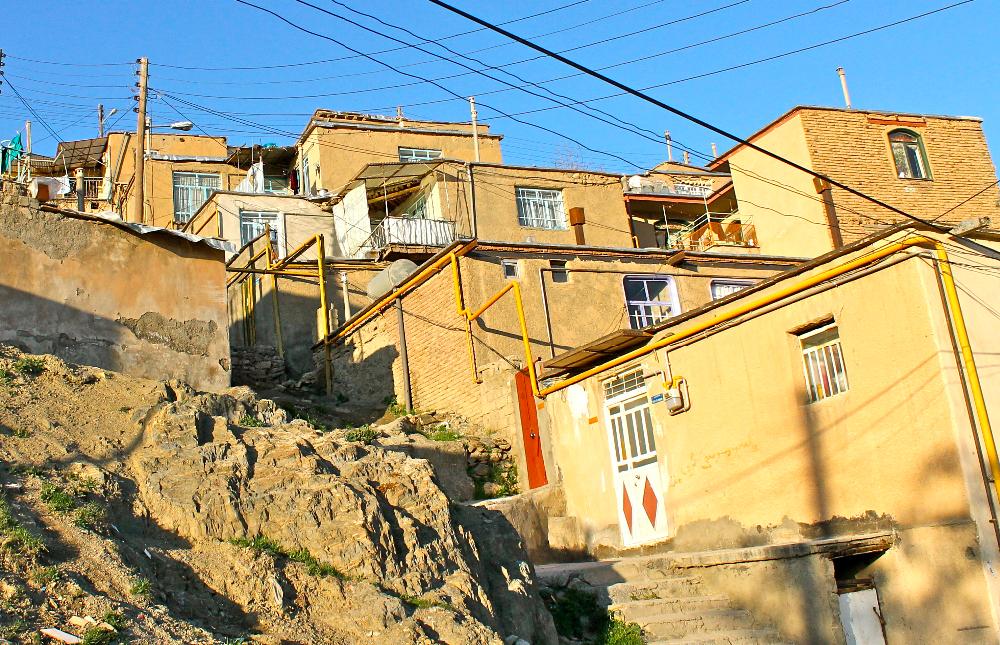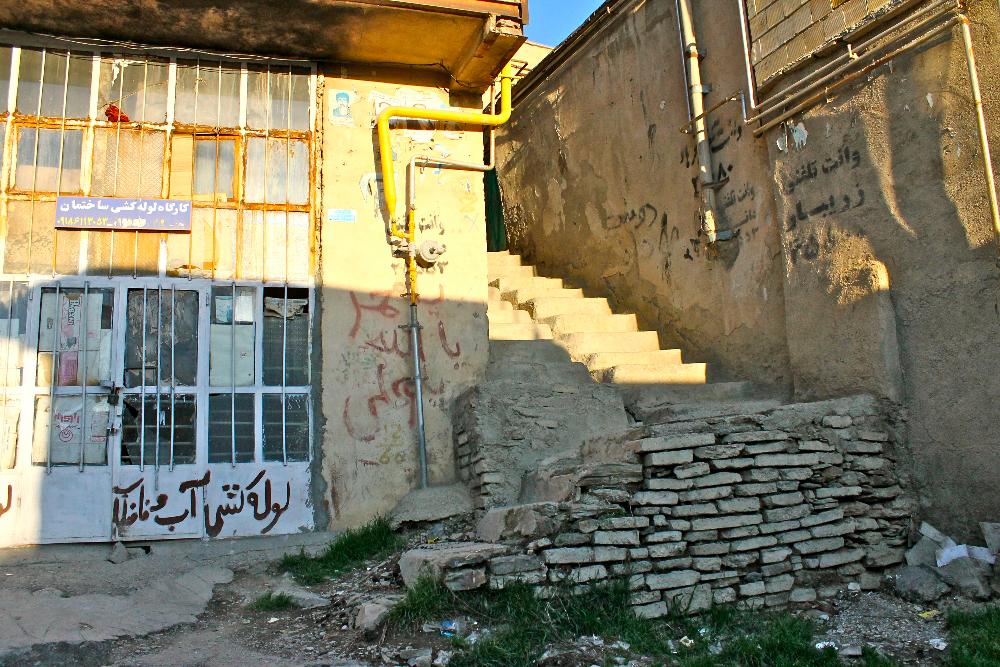 Okay, maybe some people minded.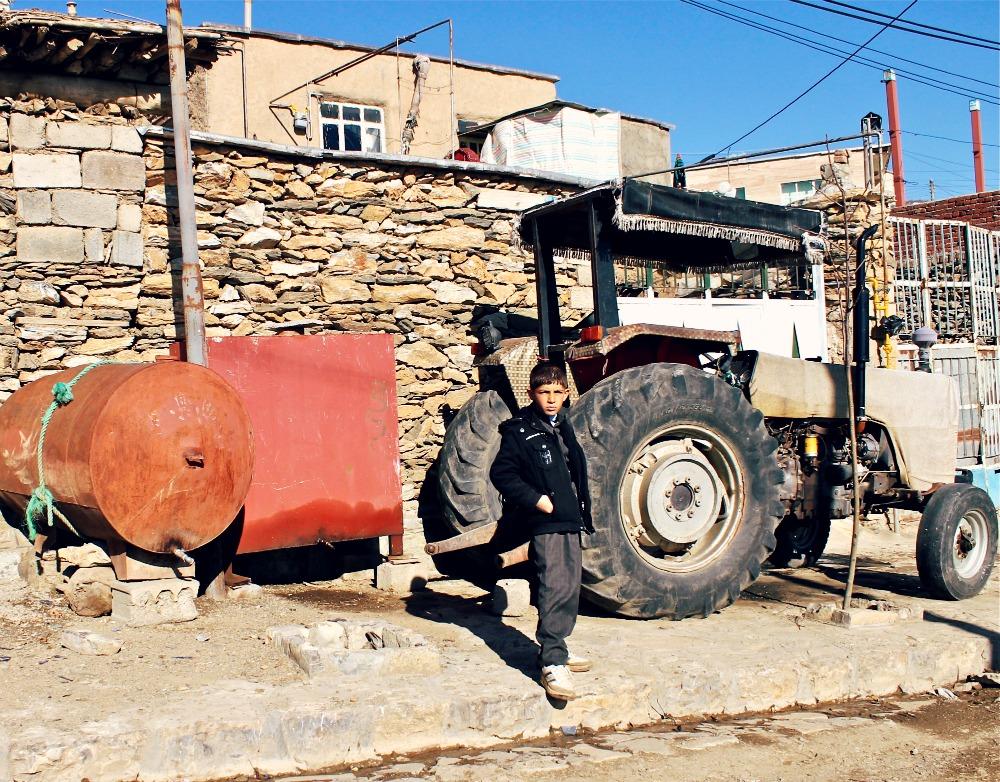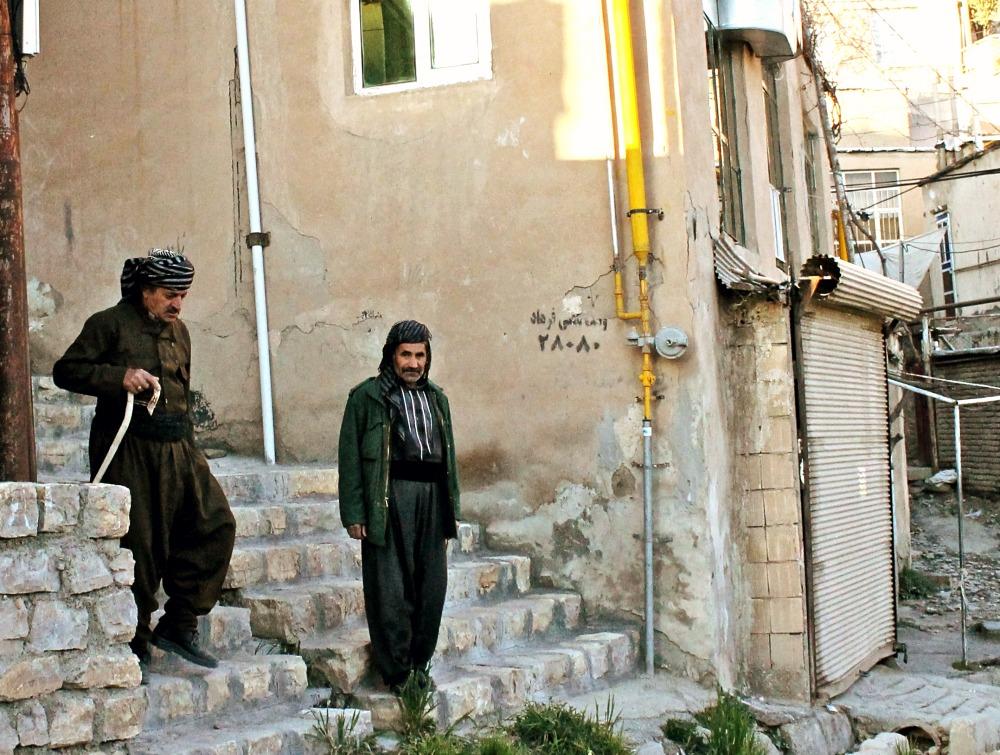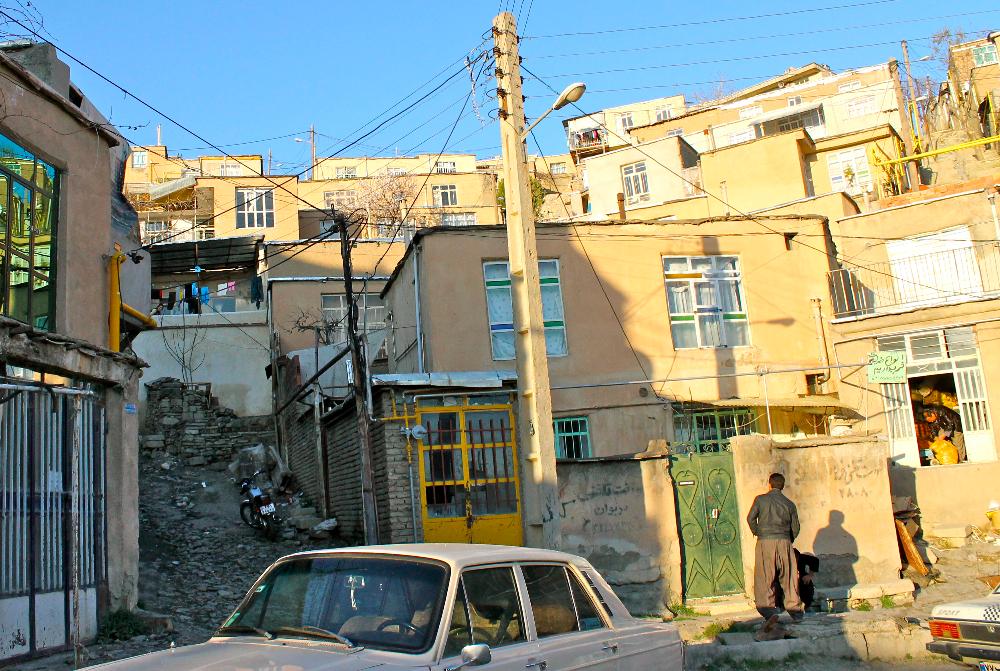 Of course Mina and I had to ask Azad's friend Sangar to drive us to the Iraqi border, seeing as we were so close to a country that had had such a firm presence in both of our countries' politics while we grew up. Together we peered across into Iraq, a country this American girl and Iranian girl had both been taught to fear: just green hills and trees.
The next morning over breakfast Sangar told us that we were going on a road trip up into the mountains over to Ouraman Takht. I was immediately excited, but I had no idea quite how much wonder and awe Kurdistan would have in store for me that day.
Driving through the mountains with Mina, Azad, and Sangar will probably always be one of my top travel memories. Sharing embarrassing stories, arguing about Heidegger (Azad is NOT a fan),  and listening to Leonard Cohen and Edith Piaf, I easily forgot that we came from different backgrounds. It was like being back with my friends at university.
Except while many of the discussions and debates I had with fellow students at Williams seemed to be at least as much about showing off our intelligence as any genuine interest in what we were talking about, Mina, Sangar, and Azad's passion was obvious.
Most of our talks would came back to Iran and my friends' hopes and fears for their country. For them, Hegel and Zizek weren't just impressive names to drop but potential sources of answers for their future.  Their passion for philosophy, literature, music, and poetry was inspiring, but also one I sensed that I, coming from a position of stability and privilege, couldn't quite grasp.
Visiting Kurdistan was such a special experience, and a destination I'd highly recommend to other tourists! The locals were friendly, the landscape beautiful, and the culture distinctly unique from what else I experienced in Iran.
The overnight bus from Tehran cost 330,000 Rial ($11) and took about 12 hours.
There is a hotel in Marivan, but as with the rest of Iran, I'd recommend staying with a local! I know there is at least one Couchsurfing host in town.
I traveled to Iran independently on my Norwegian passport. Some nationalities (including the US and UK at the time of writing) can only visit as part of a tour. And of course I know some people prefer to travel on organized tours anyway.
My top tour recommendation for Iran would be the Discover Persia 14-day G Adventures tour, which I've heard nothing but good things about (the itinerary looks amazing!). Check here for the latest Discover Persia tour prices and itinerary
 What to pack as a female traveler in Iran
You do have to dress conservatively as a woman in Iran, but you can still wear colorful, pretty clothes! Just make sure that your tops and/or jackets that you wear outside hit around your mid-thigh and aren't low cut. And a normal scarf will work fine for covering your head – use a lightweight one in the summer and heavier scarf in the winter (and if, like me, you struggle with keeping it on your head, use bobby pins!).
Here are some of my favorite appropriate things to wear in Iran: