I know I like, just wrote a post about Tübingen, but you're getting another one! While I last visited this gorgeous southern German city in October, this time around was a little bit chillier, and a whole lot more chocolatey. Tübingen was holding its annual ChocolART Festival!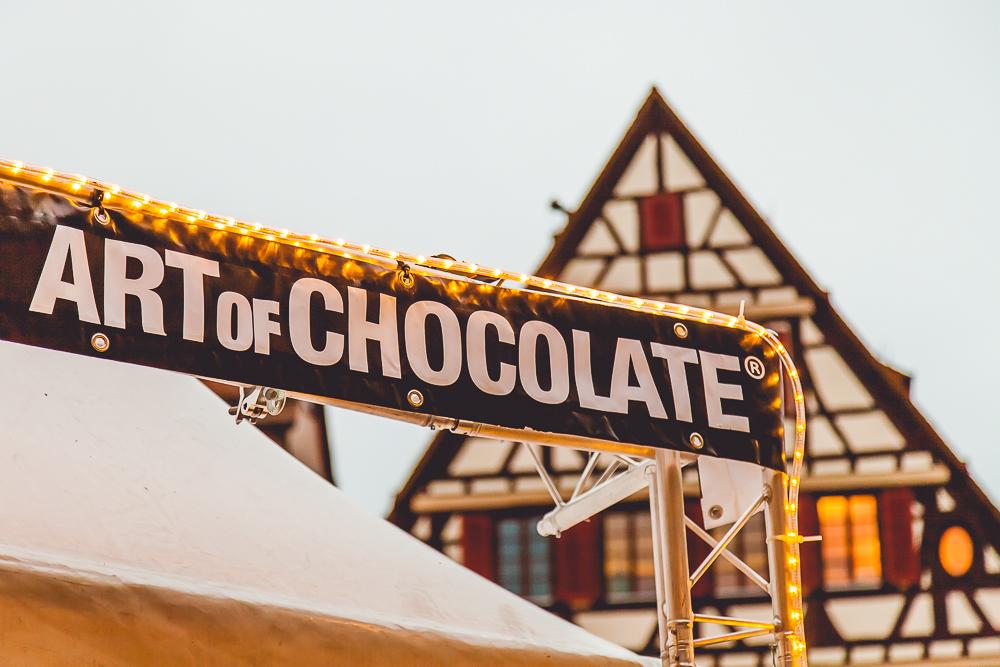 Honestly, I had no idea what Tübingen's chocolate festival would actually entail, and I was actually preparing myself to be disappointed. It seemed like there was a good chance that the festival would simply consist of a bunch of stands in the city square selling overpriced, beautiful, yet maybe not actually tasty chocolate. I figured at least there'd probably be a stall serving mugs of hot cocoa though?
Um, I was so wrong.
Not about the cocoa – I think I counted no fewer than five stalls dedicated to the stuff. But I was silly to have tried to temper my expectations, because there's no way I could have dreamt up the magic Tübingen had in store for this chocolate festival.
First of all, the festival was huge. The chocolate stalls were not only set up in the city square, but spilled into several streets in Tübingen's Old Town center. I think I even heard a few people throwing around the word "epic."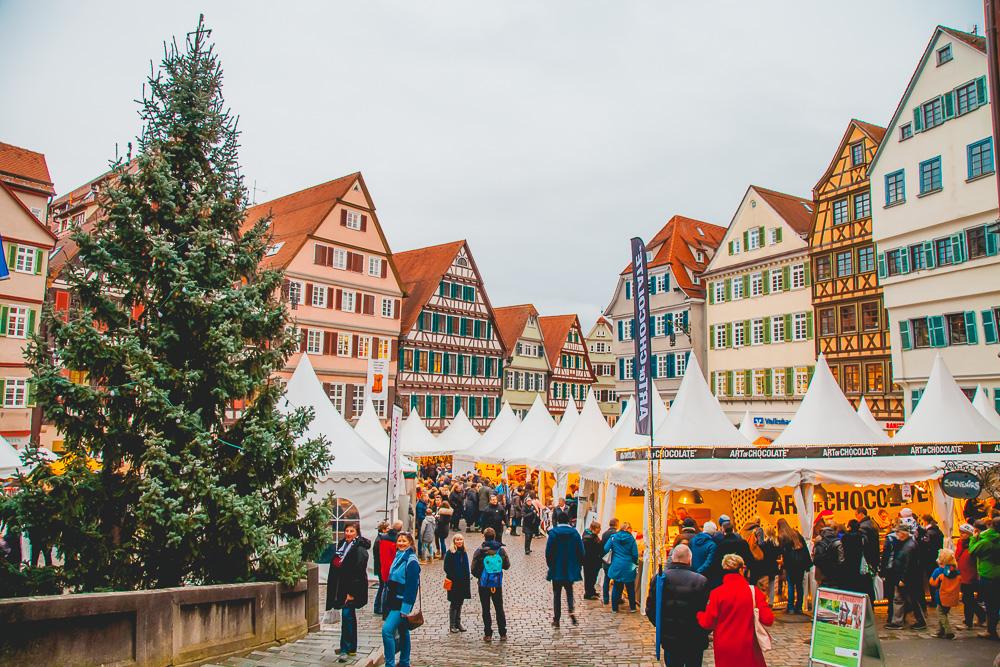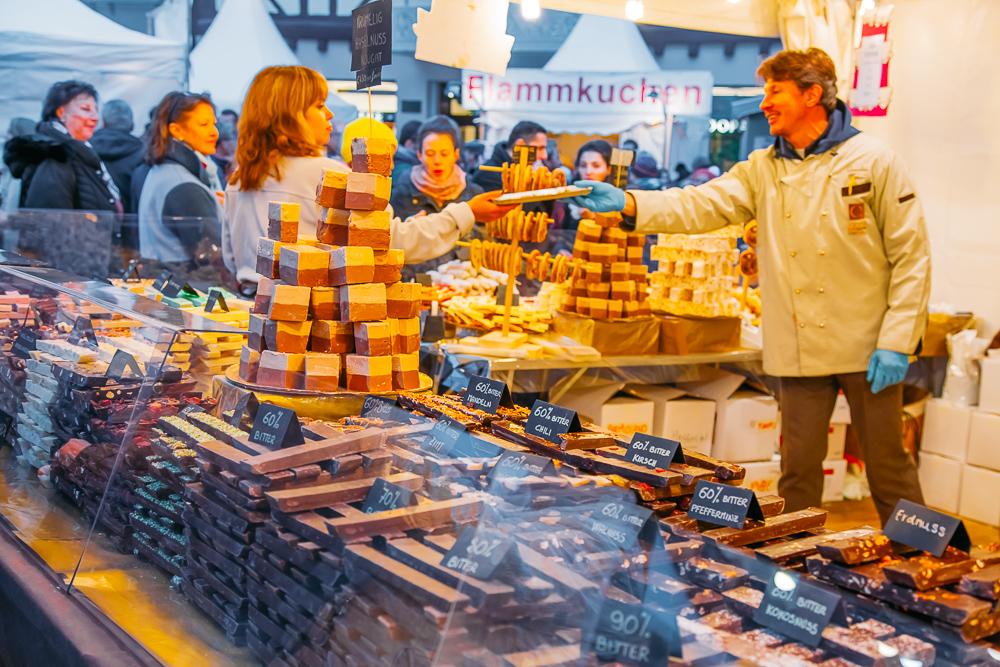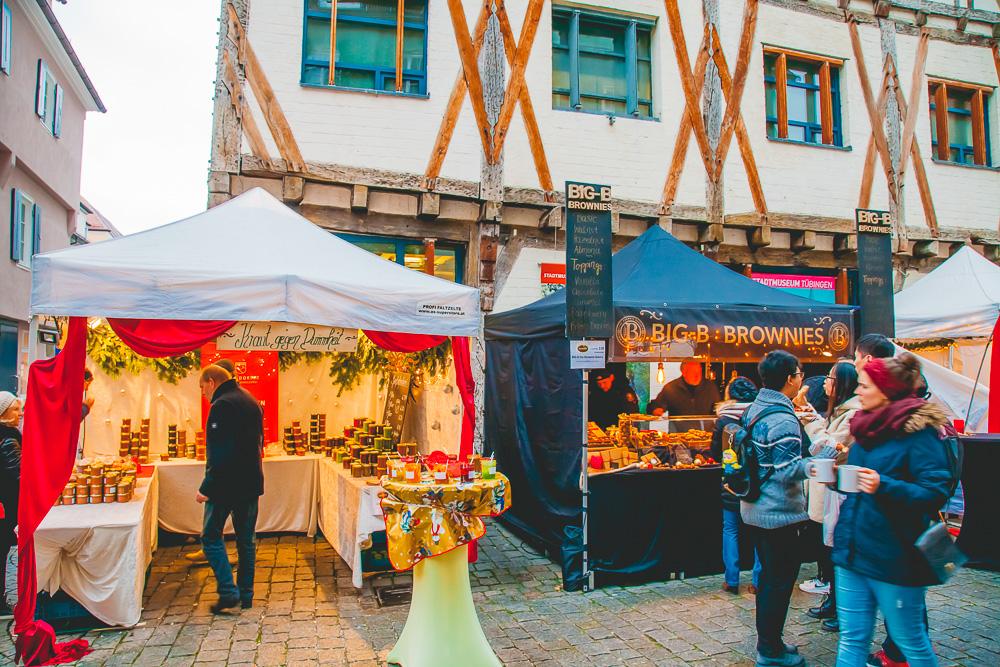 As I sampled my way through the market (that's right, free samples!) I was impressed with how many uses the vendors had found for chocolate. There was of course fancy hot chocolate and chocolate slabs filled with nuts and berries, but also a lot of more creative offerings. I didn't try the chocolate beer, but I can tell you that pistachio chocolate is divine.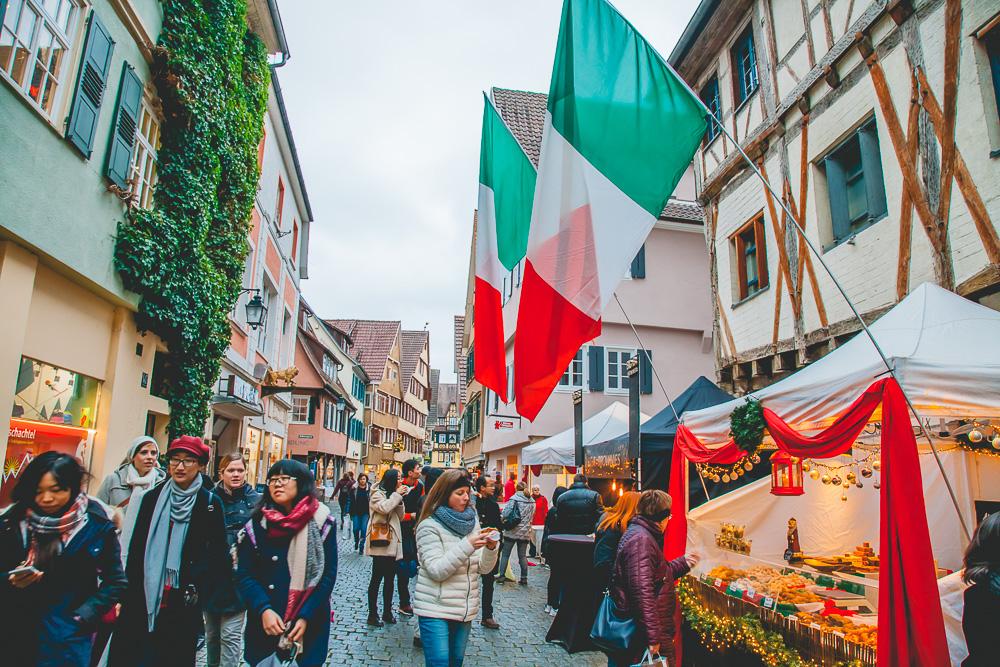 And it didn't hurt that the festival was held in the most beautiful city in all of Germany – okay, I might be a little biased there, but only a little! I'm a big fan of Tübingen's gorgeous Old Town, where it seems like every other building has a plaque telling us it was built before Columbus sailed the ocean blue.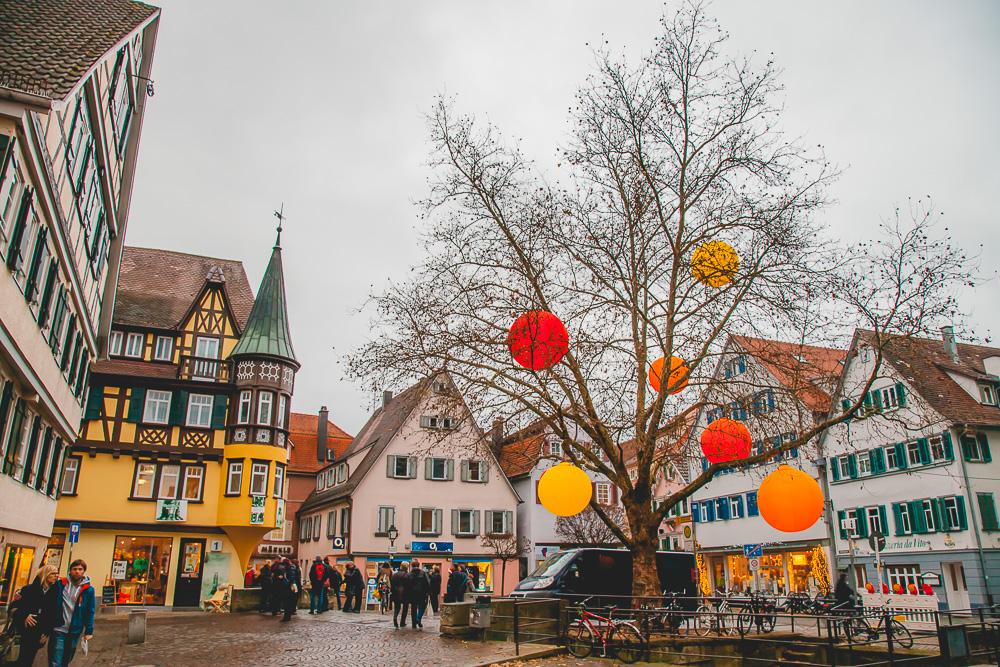 It's beautiful and while quite perfectly German, it's also not too perfect. You can see grafitti on some of the buildings, and instead of housing only souvenir shops and restaurants it's home to many ordinary things like supermarkets, drugstores, apartments, and record stores.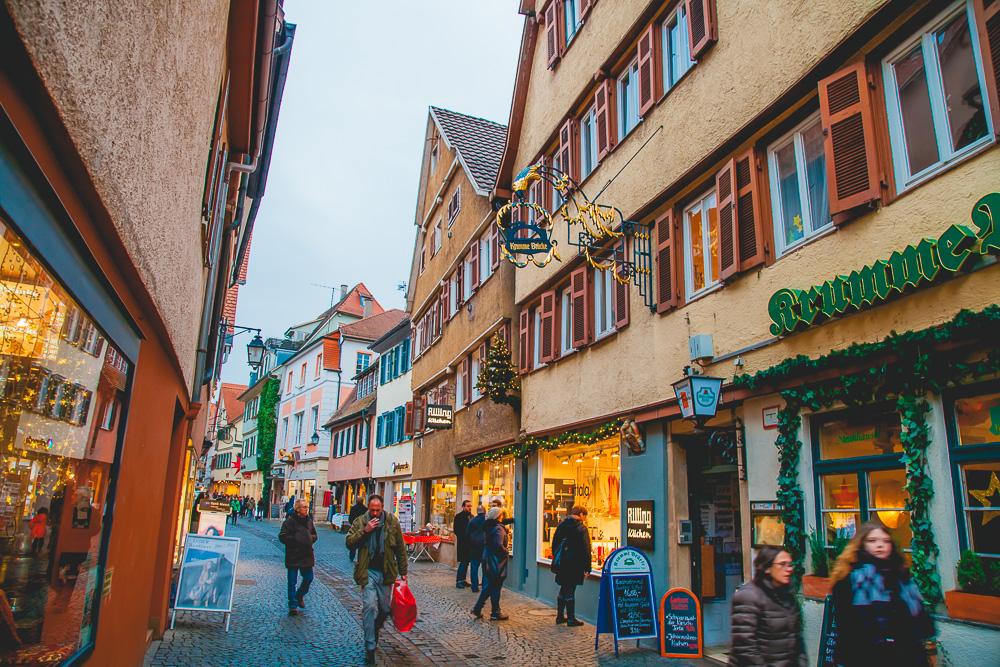 I'm afraid I was a little too distracted this time around to take many photos, but I you can see loads of photos of Tübingen here.
Though the city did look a touch different during the festival, as part of the festival involved projecting art on the old buildings in the town square. I didn't get any photos of the art, but I did capture it on video!
You see, I also happen to be doing a little thing called Vlogmas this year, where I'm making videos every day in December up until Christmas, and my first Vlogmas video was all about the Tübingen Chocolate festival. So I'm going to put the video here, but you have to promise not to make fun of my high voice and questionable editing skills (a big reason I'm doing Vlogmas is to improve those skills).
The festival was held from November 29 to December 4 this year and I just checked their website and it looks like we can all go ahead pencil a trip to Tübingen into our calendars for November 30th to December 5th 2017. Because chocolate.
People come from all over to visit the festival, so if at all possible I would definitely recommend trying to visit on a weekday instead of the weekend – or at least try getting there a bit earlier in the day!
During our time in Tübingen Dan and I stayed at the Ibis Styles which I loved for its central location downtown and its totally luxurious rooms. Plus there's a free coffee machine in the lobby! Check current rates here