It's finally December, woohoo, the most wonderful time of the year! You know, that time of year when travelers return home and disappoint their families and annoy their friends!
Lol just kidding. Well, sort of.
I've always loved Christmas, and since my life started revolving around travel it's become even more special, because now it's that time of year that I finally get to see my friends and family again. Amazing!
Except for the fact that, however much I promise myself I'm not going to let it happen again this year, I always return home just a little obnoxious. I'm going to blame it on jetlag + reverse culture shock. So… please just ignore me when I do all of these things, okay?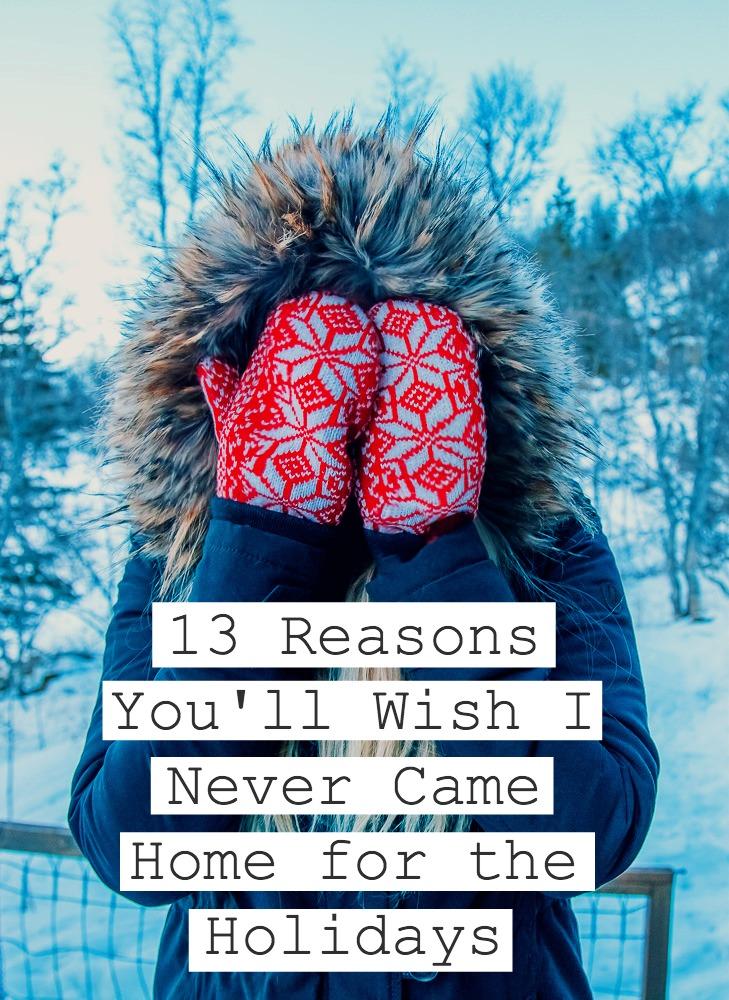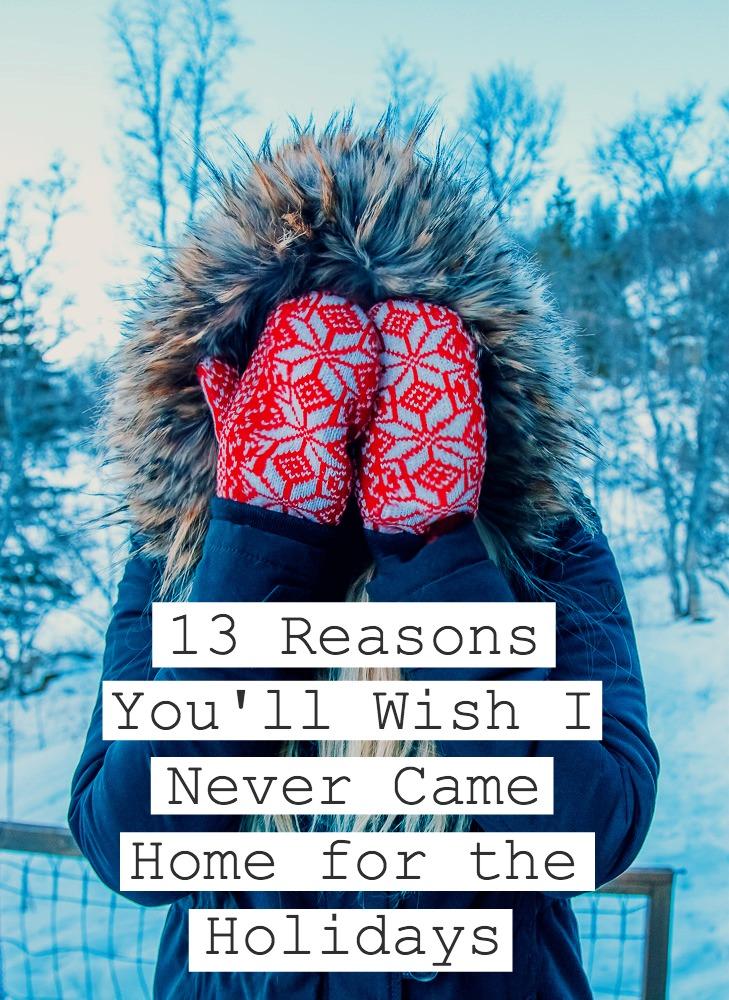 I keep "accidentally" saying words in foreign languages. 
Gomen ne!
Or worse yet, I won't say anything at all.
Because it's just so hard speaking English again.
Apparently no food here is as good as anything I ate abroad. 
I mean, this sausage is okay, but that sausage I had in Deutschland…
I keep giving you unsolicited travel advice.
Oh, you're interested in architecture? You should really see the Silk Road buildings in Uzbekistan. Do you want to see my Instragram photos from there?
And I'll keep randomly asking if you've visited places I've traveled to.
No? It's really nice. Like, way nicer than here.
I keep talking about my new best friends I met at that hostel in Laos.
Even though you and I have literally been best friends for over half our lives.
I refuse to take off my really gross elephant pants.
And you're just like, you have a closet now, stop living out of that freaking backpack.
You try to ask me how my trip was but the only response you get is a sigh.
Because apparently there are no words to describe what I've been through.
I say awkward things like "it's really nice to be able to use toilet paper again instead of water + my hand."
Just in case you hadn't noticed that I'm now a backpacker.
I've developed an uncanny knack for turning everything you say into a conversation about Norway.
Or Thailand, or Japan, or wherever I've been hanging out these days.
About that Christmas turkey – can we make it tofu?
Sorry to break our tradition, but after four weeks on that ashram in India I no longer eat meat.
Speaking of food…
You're going to have to wait to eat until after I've photographed all our meals because, oh hey, while I was I way I became a travel blogger. You've liked my Facebook page, right?
And just when you're beginning to wish I had never come home,
I announce that I'm leaving again.
Ugh, I'm the worst friend ever. And yet somehow you continue to put up with me.
SORRY, ANN, I LOVE YOU!
And don't worry, I was just kidding about the tofu.