You know those times when trends shift but you just can't quite let go of your old ways? Or is it just me? I mean, I stubbornly wore my last tattered pair of bootcut jeans for years after skinny jeans had taken over everyone's closets. Change can be hard.
Seeing as most of my friends in Chiang Mai were working for Burmese organizations, it wasn't a huge surprise when they all ended up moving to Yangon to continue their work. But I was still really sad about it. Until I actually went to Yangon and was once again reminded that change can be a good thing! I loved Chiang Mai, but I was also fairly bored of the sleepy city by the time I left. And Yangon is anything but boring.
I loved the chaotic energy, all the delicious food, the bright colors, the old crumbling colonial buildings, and the long pieces of string with clips on their ends dangling from apartment windows so that inhabitants don't have to walk down several flights of stairs to pick up their packages or food deliveries.
I loved how familiar Burma felt after knowing so many Burmese people in Thailand, and it was really crazy to think about how much things have changed for people there in just the past few years.
Am I making it clear that I loved Yangon?
As will probably be the case for all the time I'm traveling with Dan, all the photos, or at least the prettiest ones, were taken by him.
But the highlight of visiting Yangon was seeing so many friends! It's not often that I visit a city for the first time and am welcomed by a crowd of my favorite people.
The best part was that I managed to persuade Alicia and Bryce, two of my bestest friends from university who also lived in Chiang Mai with us last year, to surprise everyone in Yangon! I was flattered that Jon and Aileen actually believed that Dan and I were getting up at the crack of dawn to go see a famous pagoda (when we were actually going to the airport to pick up Alicia and Bryce) as if I ever manage to see important sites in a country, much less wake up early for them.
I've never heard Aileen scream as loudly as when she walked into her living room to find Alicia and Bryce waiting there for her. And I'm pretty sure I saw Jon shed a few sneaky tears. Such a happy reunion!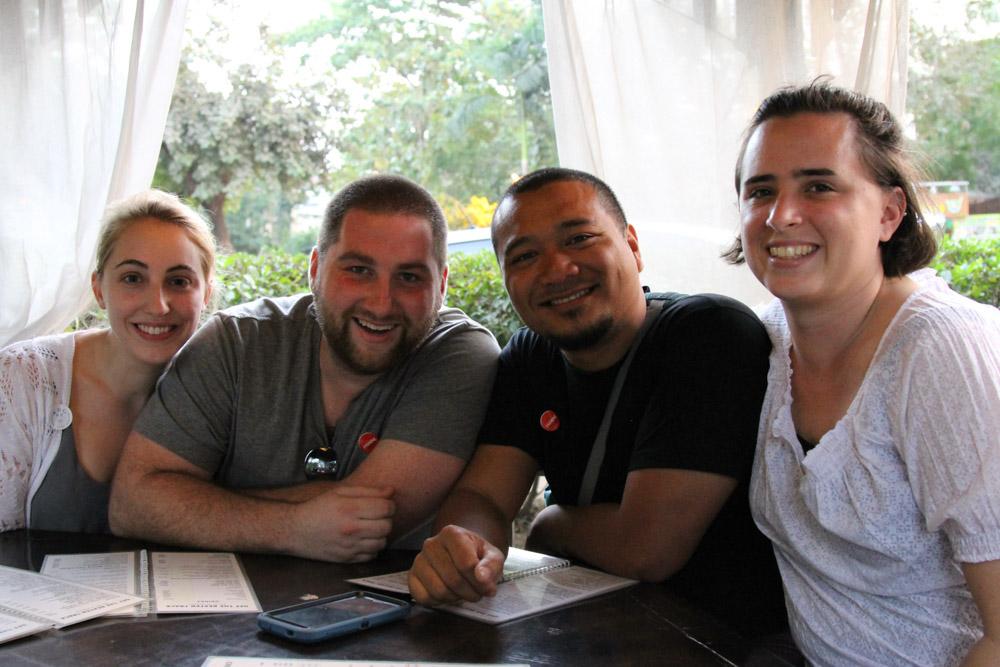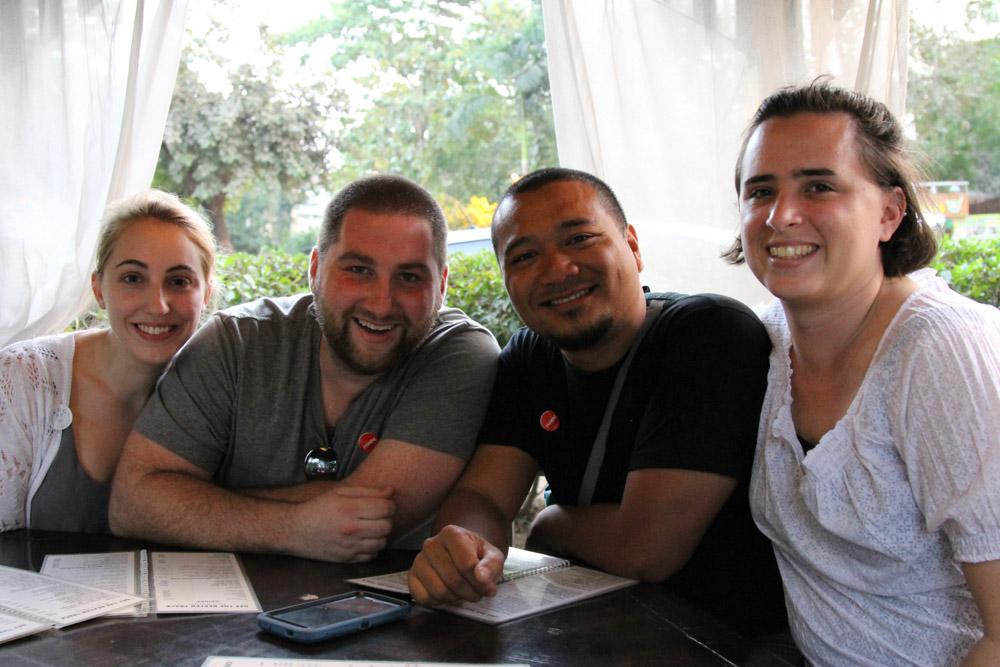 We spent most of our time gorging on delicious food and wandering around downtown Yangon on foot, though one day we took the train through the city out to Kandawgyi Lake. Because trains are super exciting!
I think everyone else was excited too.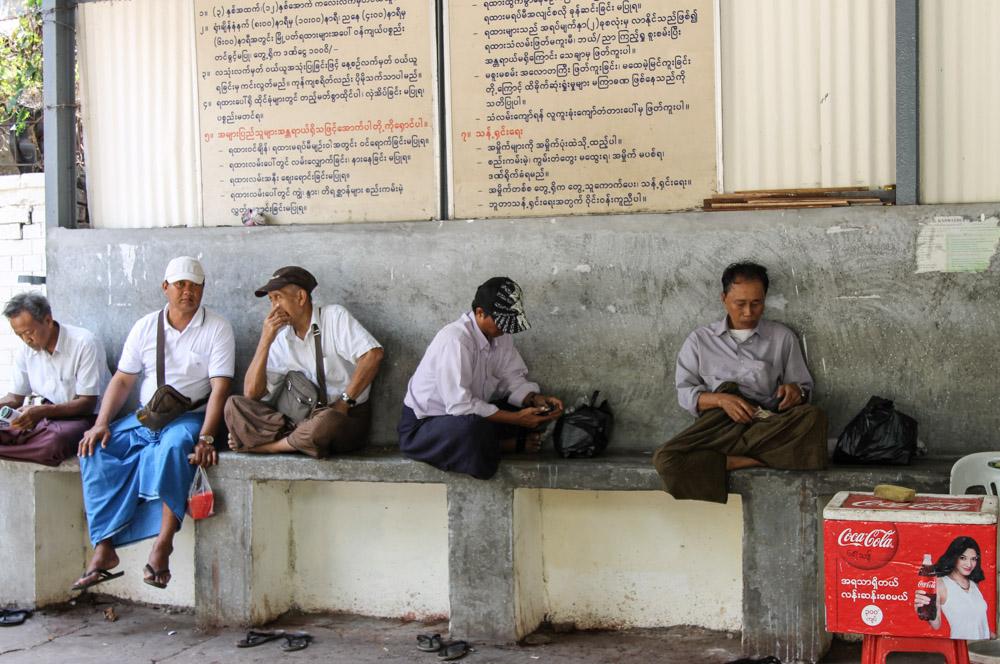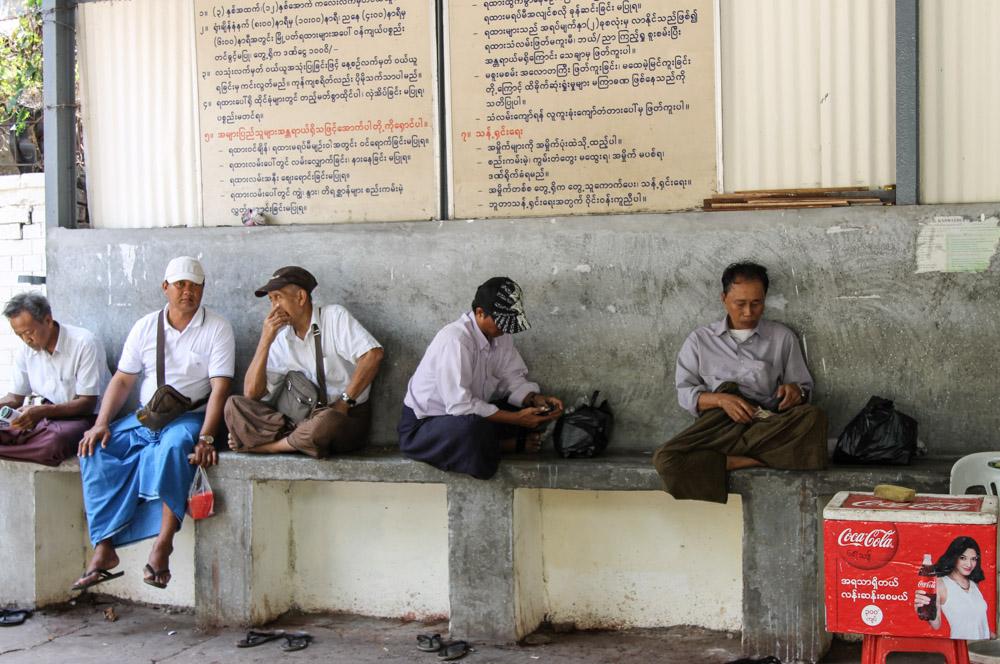 We ended our time in Yangon with a walk through People's Park. And a lot of tears, because saying goodbye to friends is hard.