I'm sitting on my flight out of Helsinki now, so sad to leave this wonderful city! I loved so much about not only the Helsinki city center, but also its surroundings.
In my last post I talked about how easy it is to get out of Helsinki and enjoy the Finnish nature – the city borders not one but TWO national parks – and today I want to talk about getting out of Helsinki to enjoy… the suburbs!
Wait, what? Lol I know, suburbs are usually totally boring. But not Vantaa!
Vantaa is actually where the Helsinki Airport is, so if you have a relatively short layover you could also just jump on the train and head into Vantaa instead of Helsinki.
Or jump in an icy lake?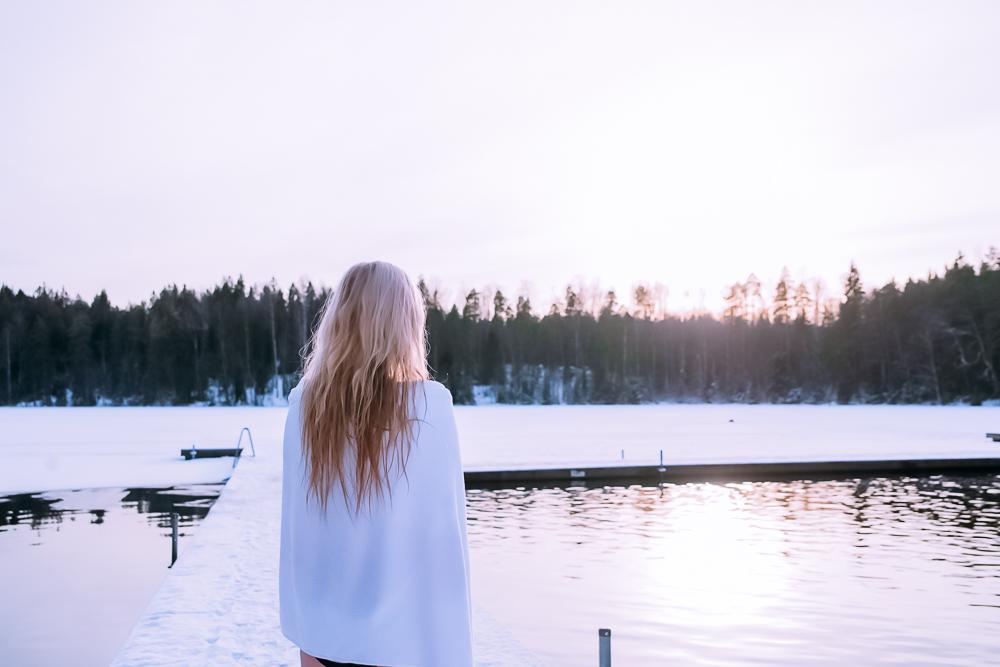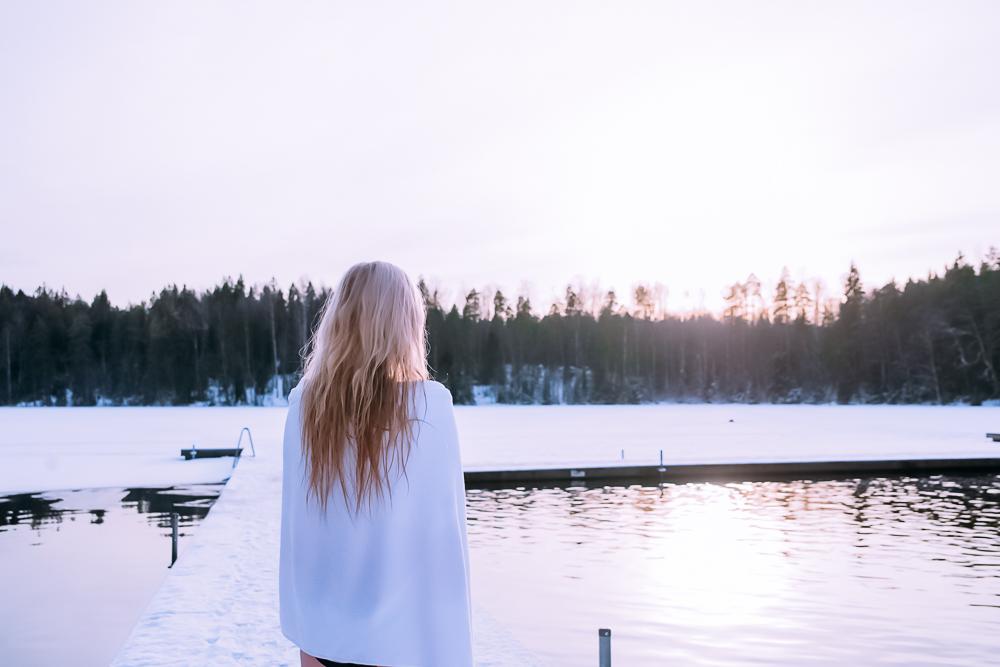 More on that later!
Where to find street art in Vantaa
First, if you only have a short time in Vantaa I would head to Myyrmäki train station, which was renovated for the 2015 opening of the Ring Rail Line that runs from the Helsinki Airport to the city center. And as part of its renovation, the station received a stunning street art makeover! Even the area surrounding the station is bursting with Finnish street art around every corner.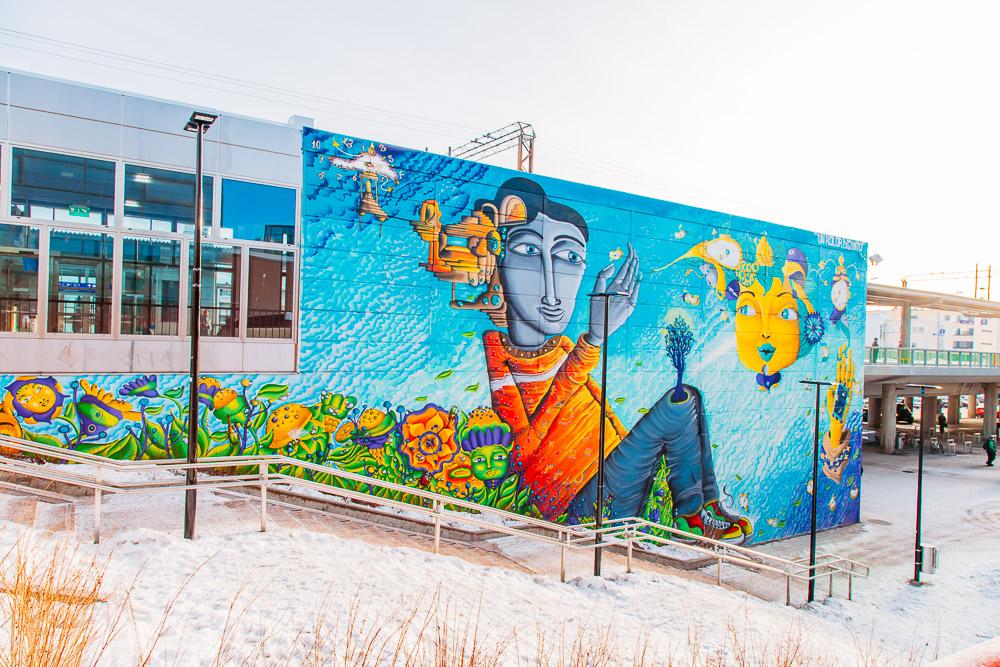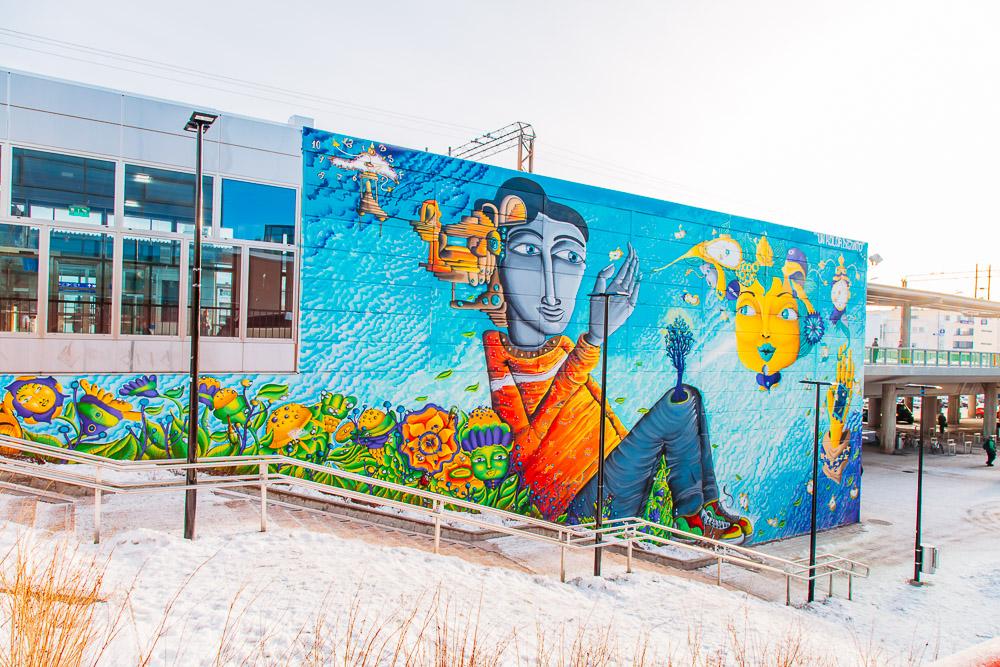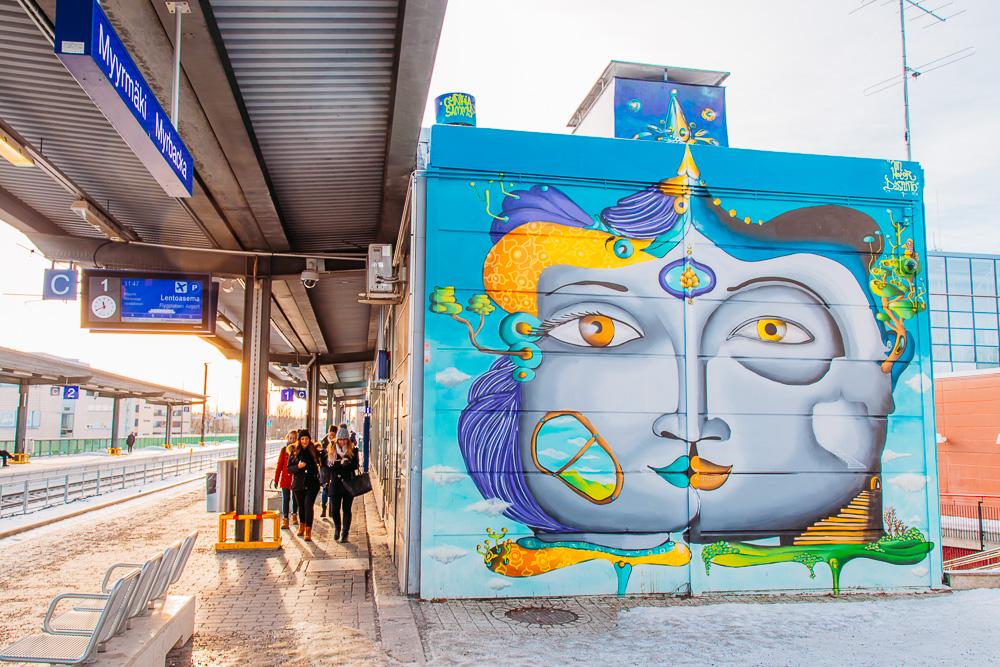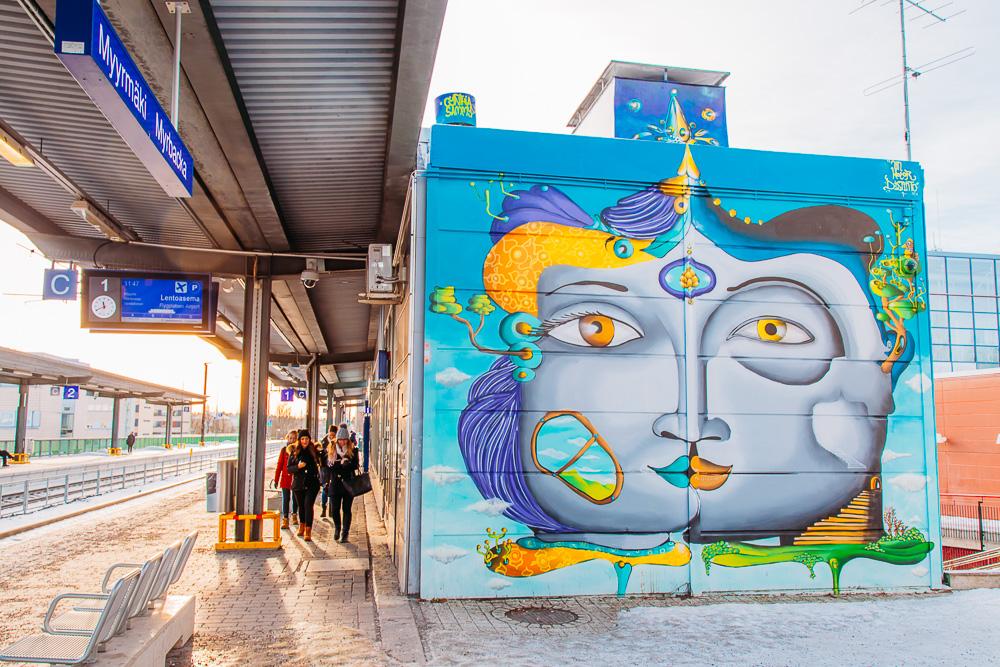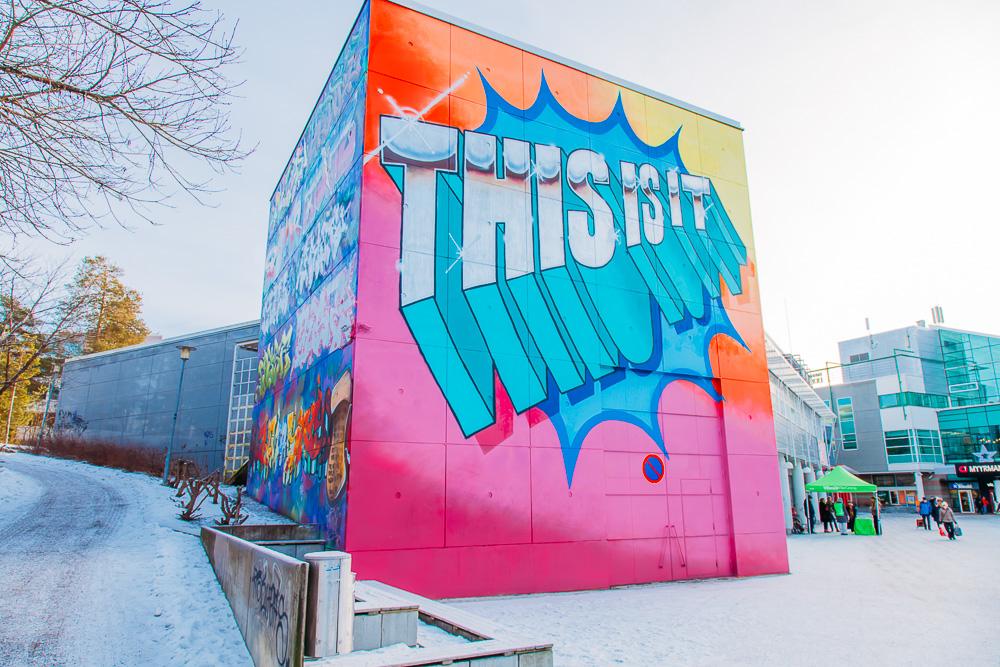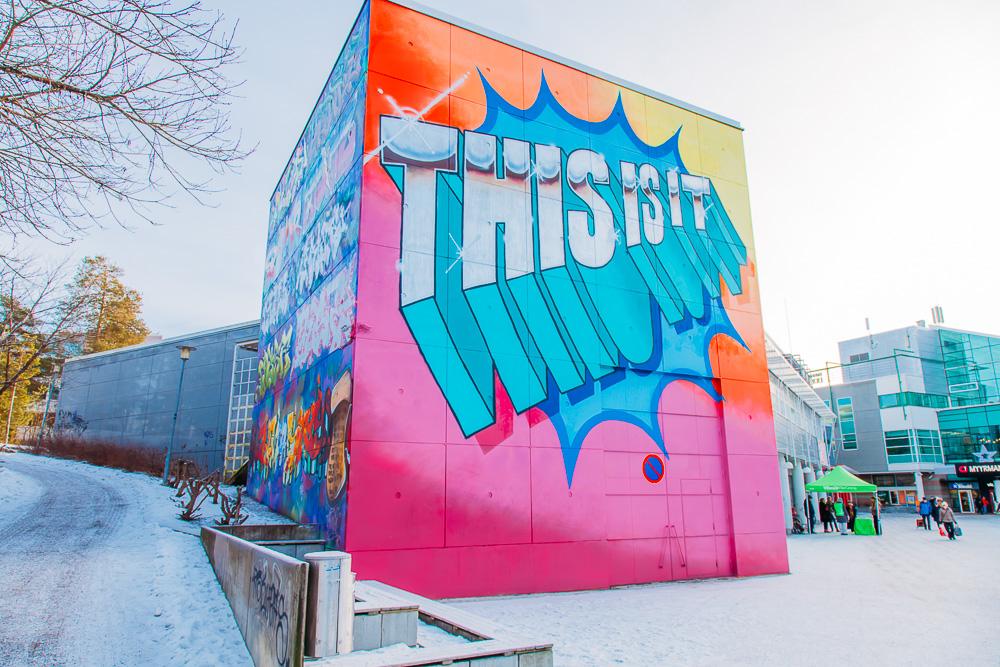 And yes, I took a million photos and had a really hard time narrowing down which ones to show you. Though maybe I didn't do the best job of narrowing it down, but it was so hard to choose! I mean, how pretty?
Read also: 11 Reasons Why Finland is the Worst Scandinavian Country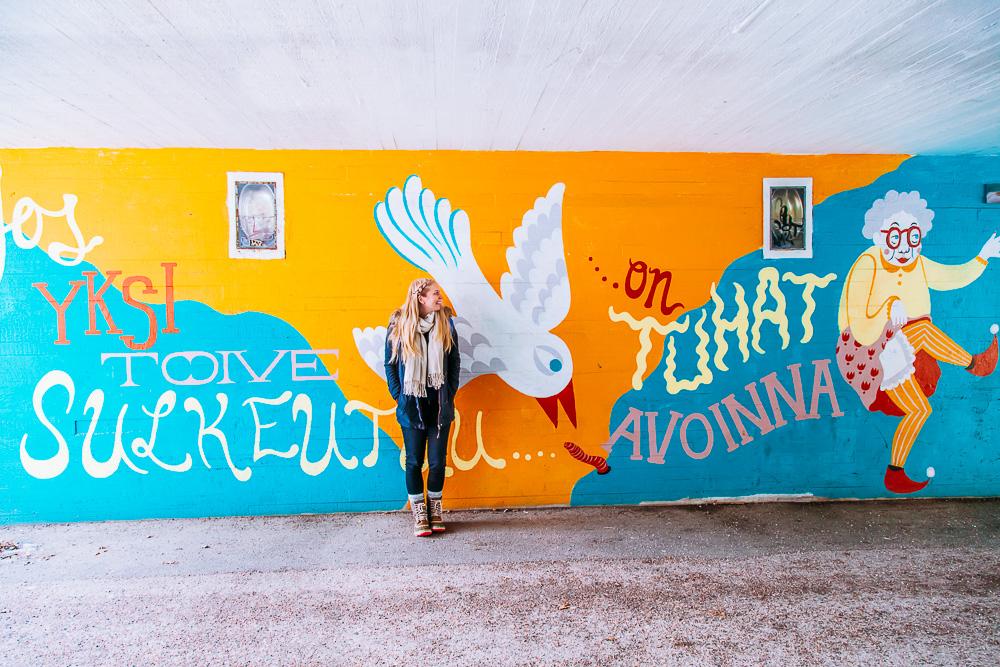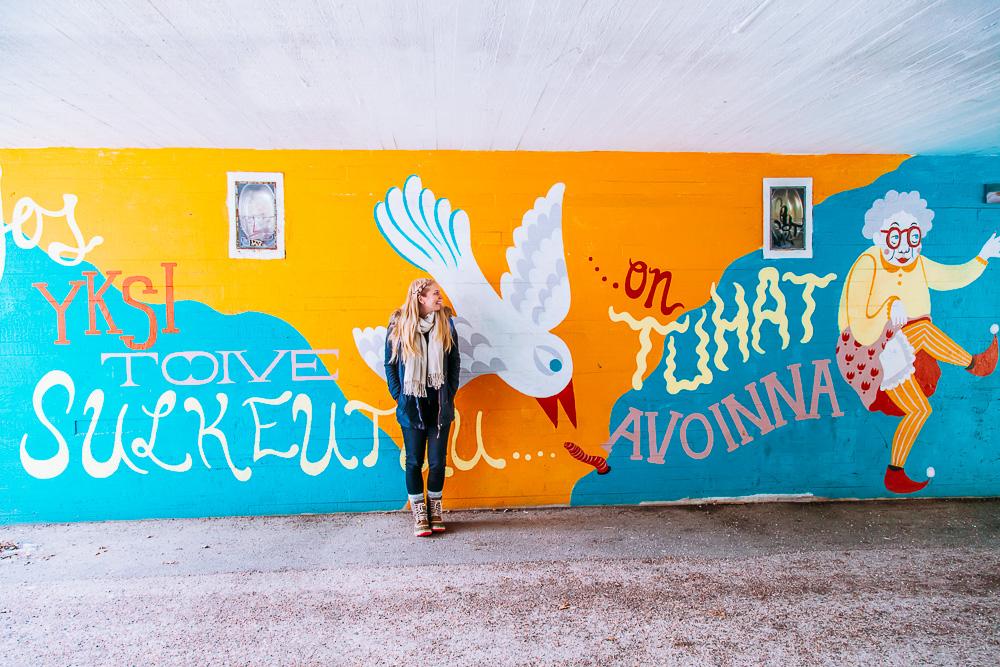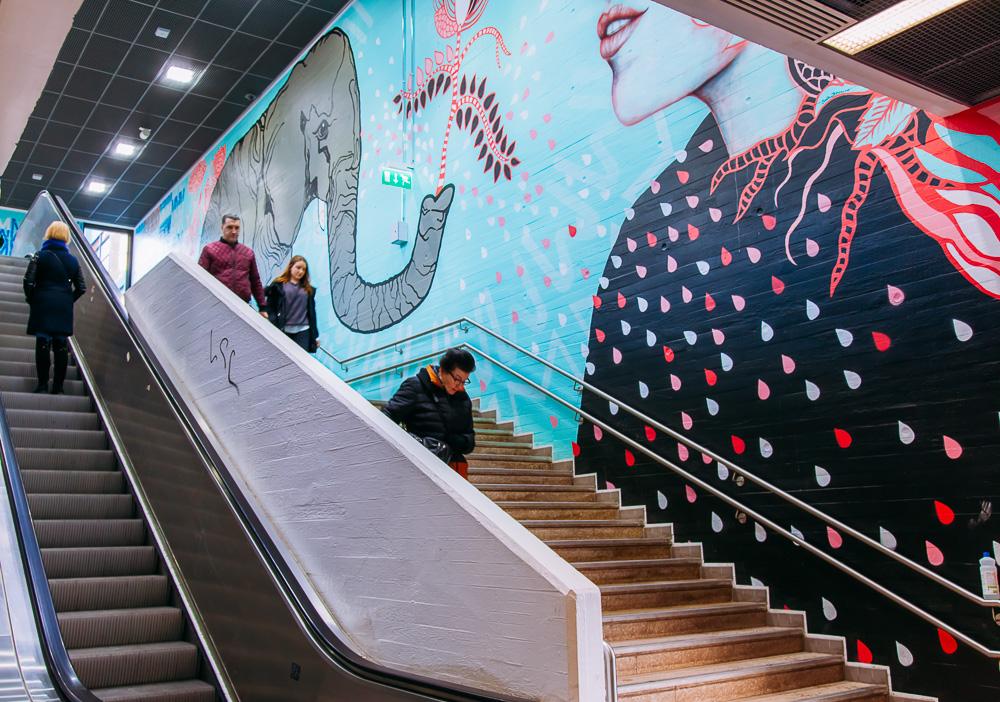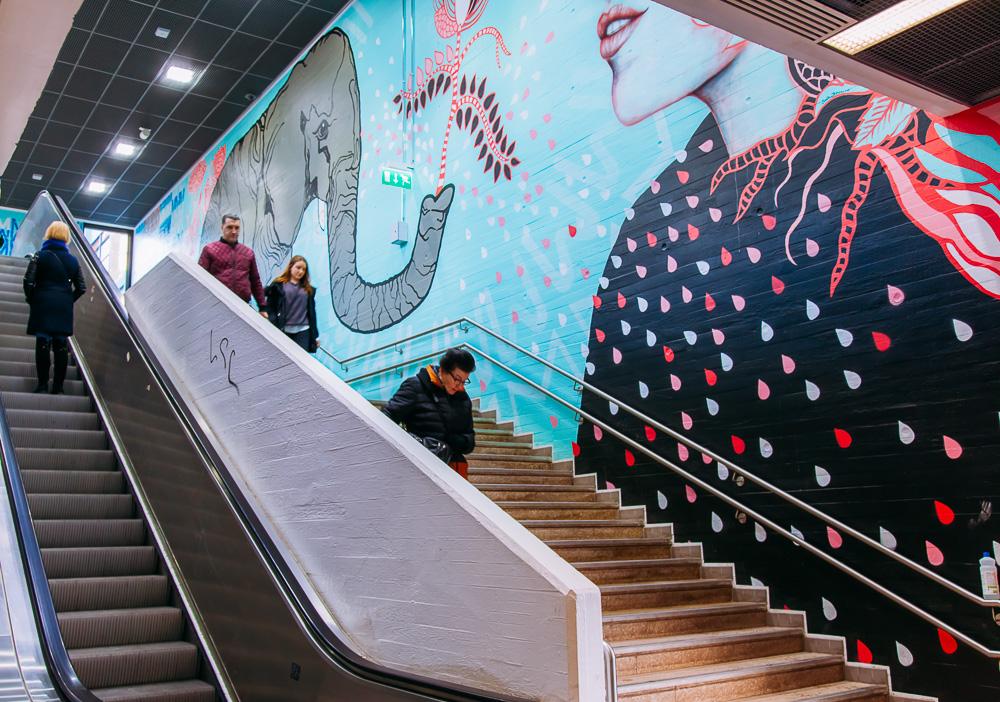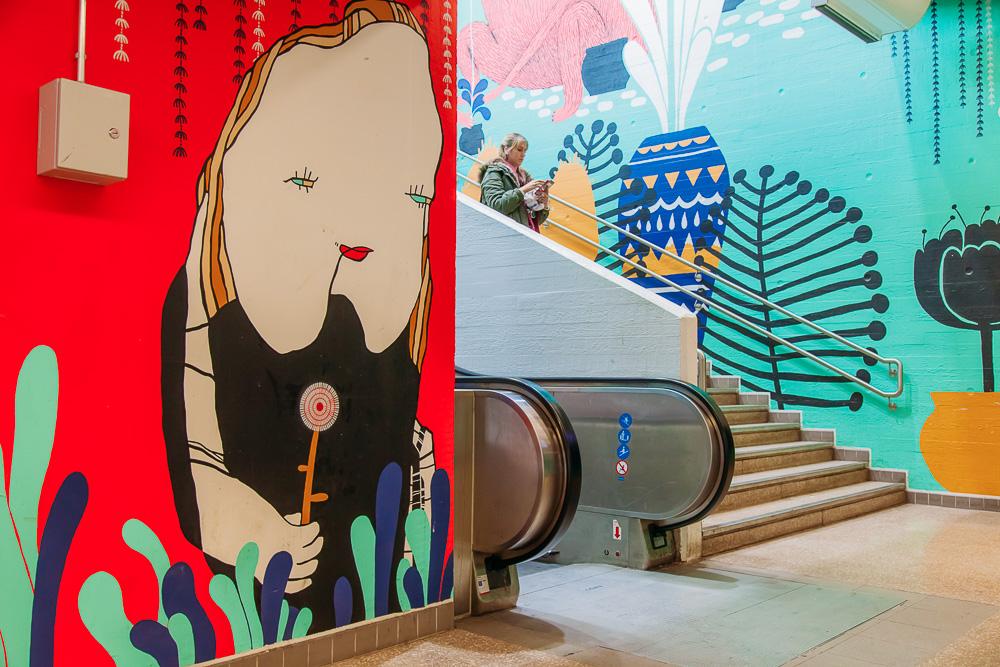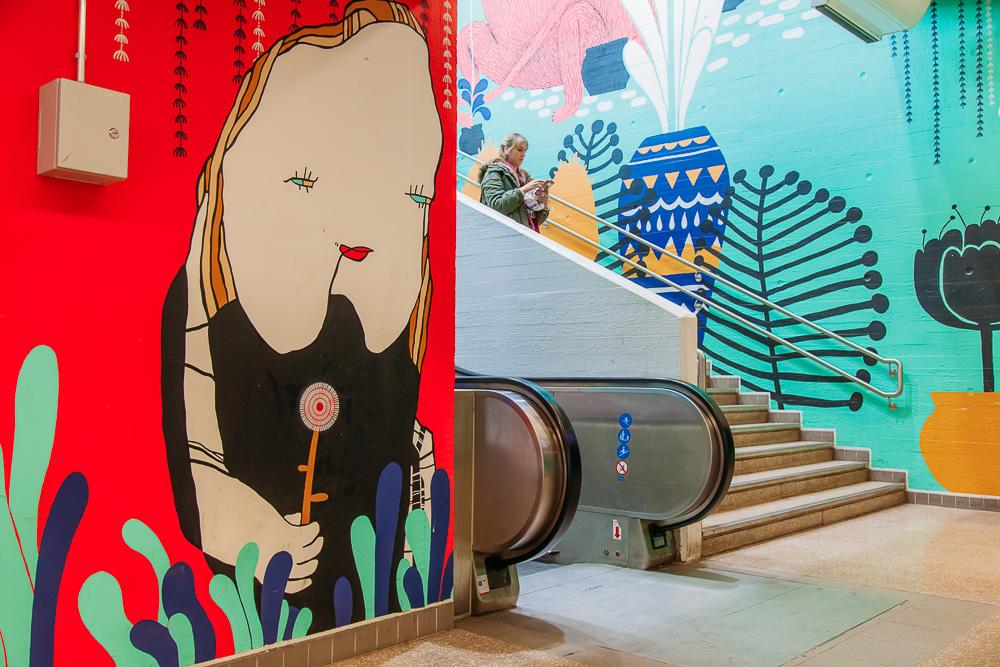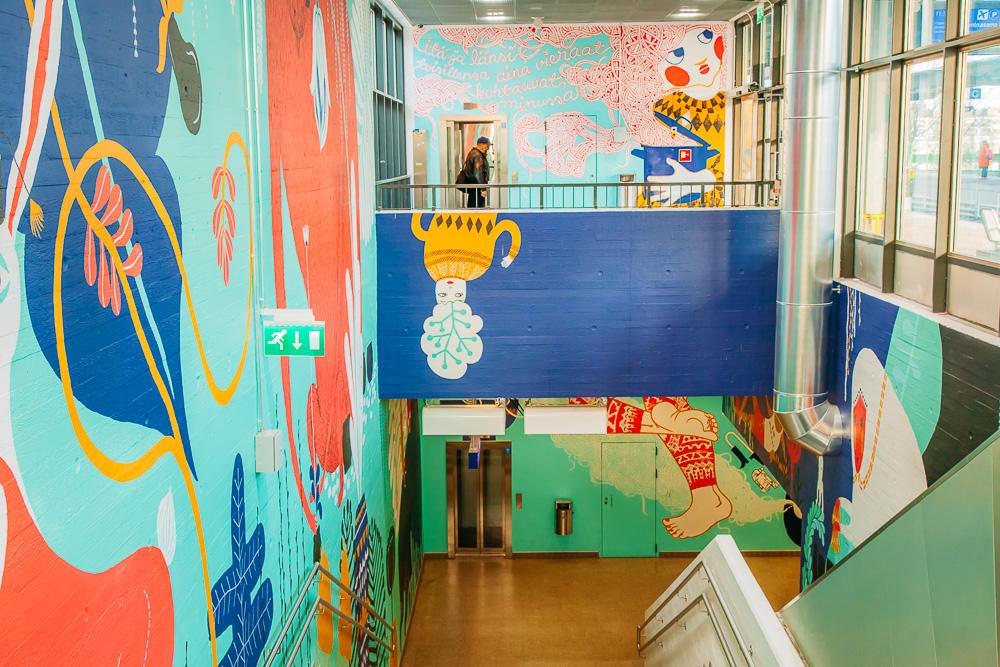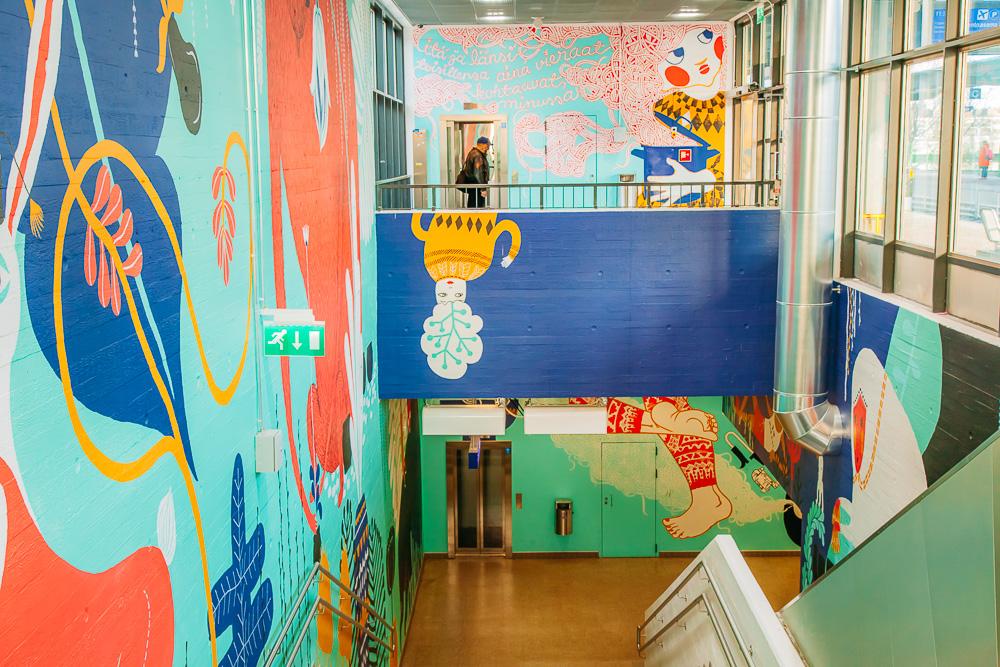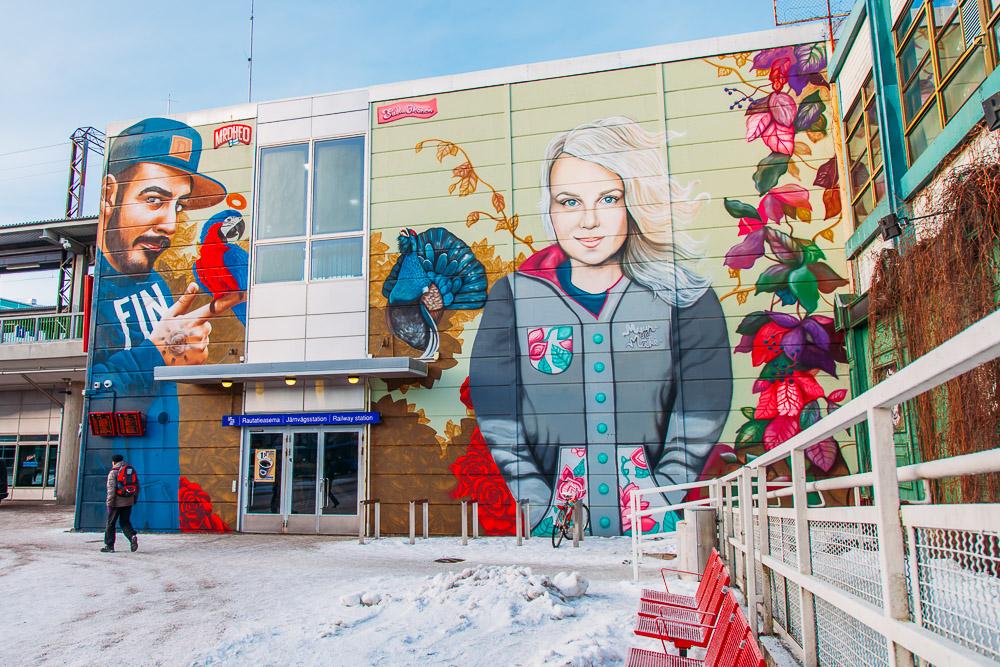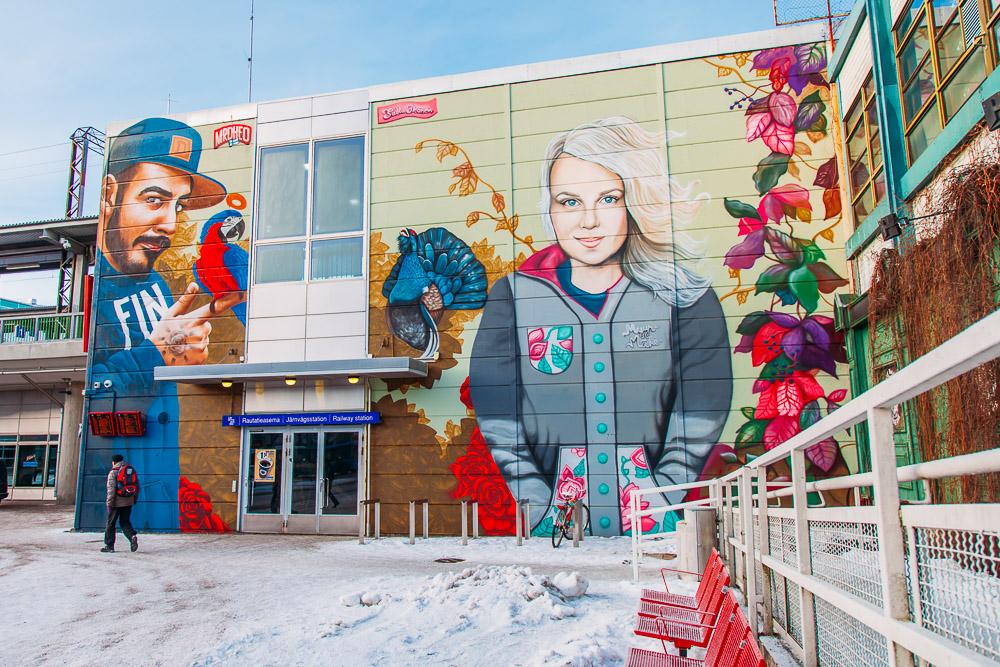 It must be so nice for the local commuters who use this station everyday. They even have a piano!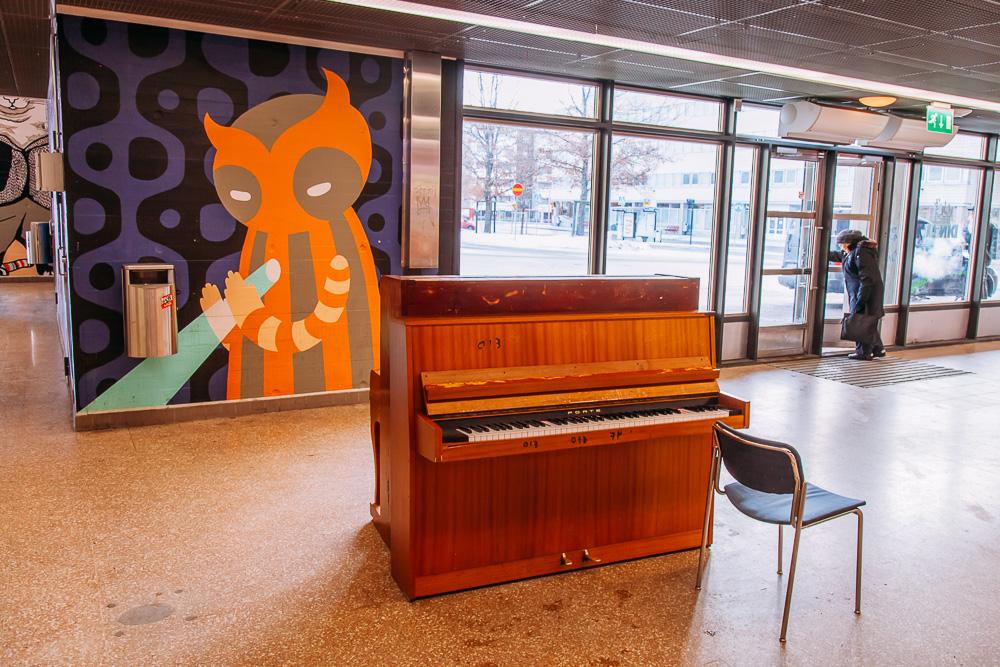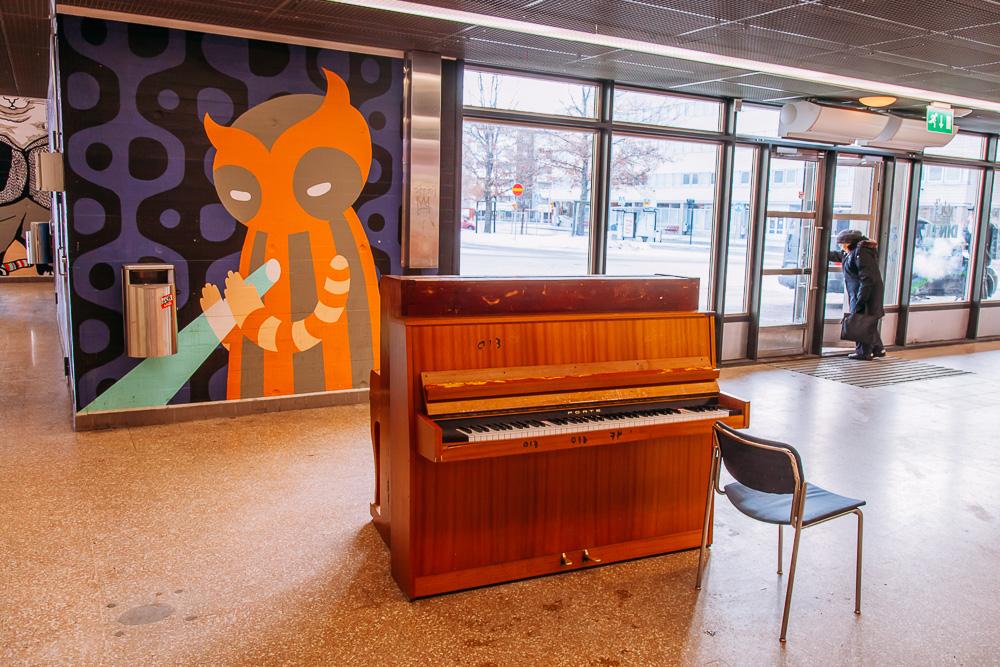 I especially loved seeing Vantaa's street art in the winter though, as the frost made it extra pretty.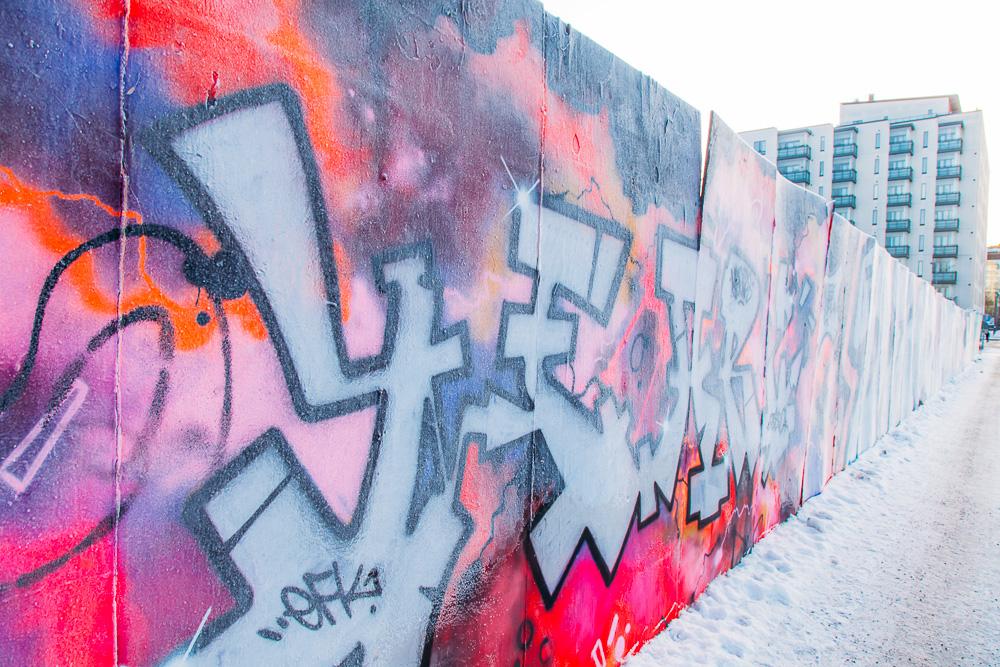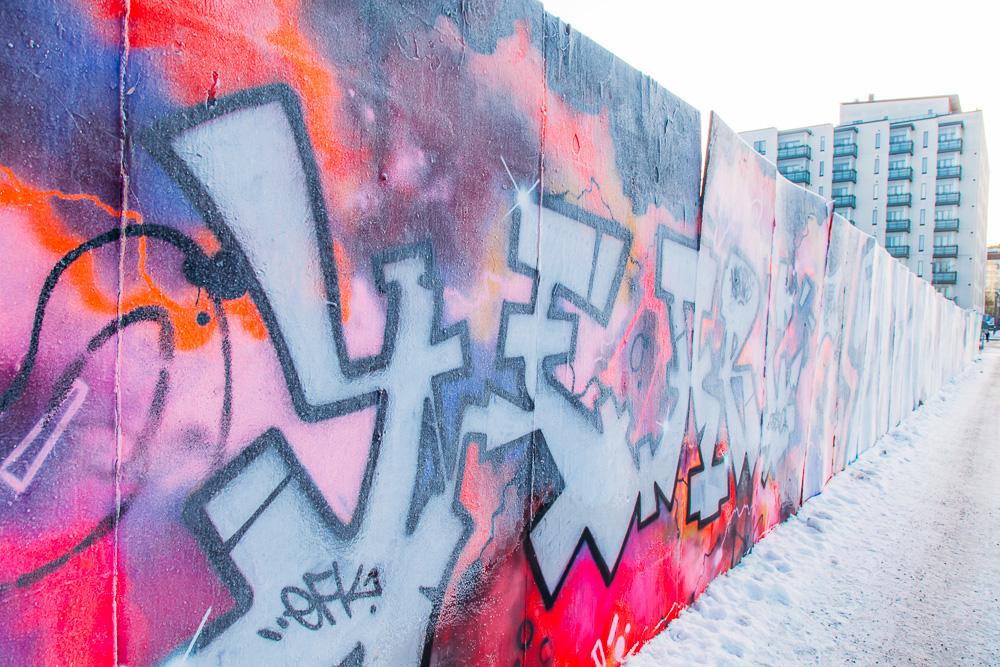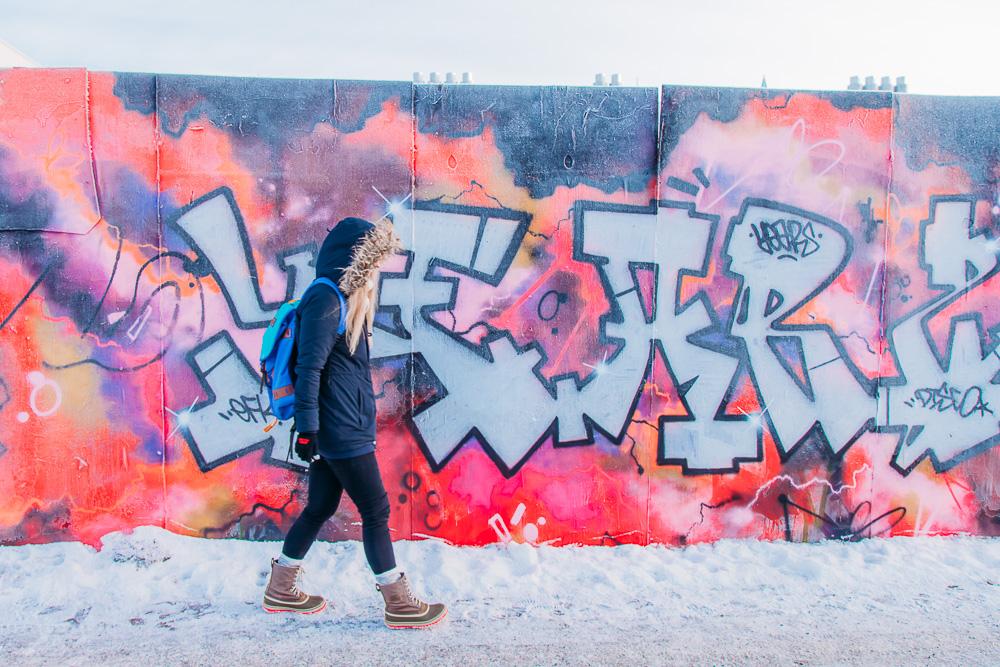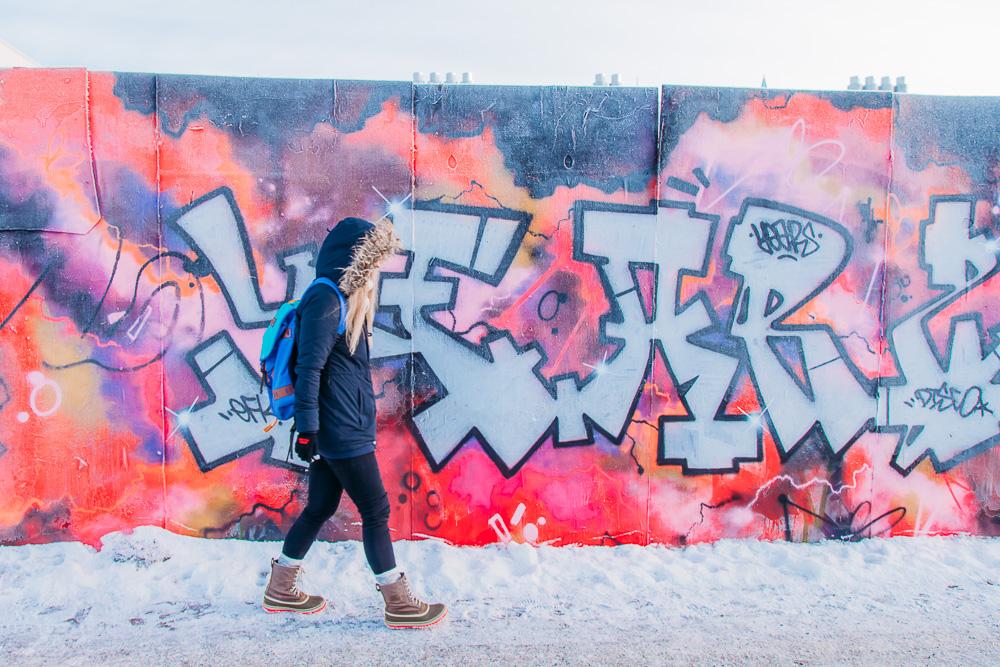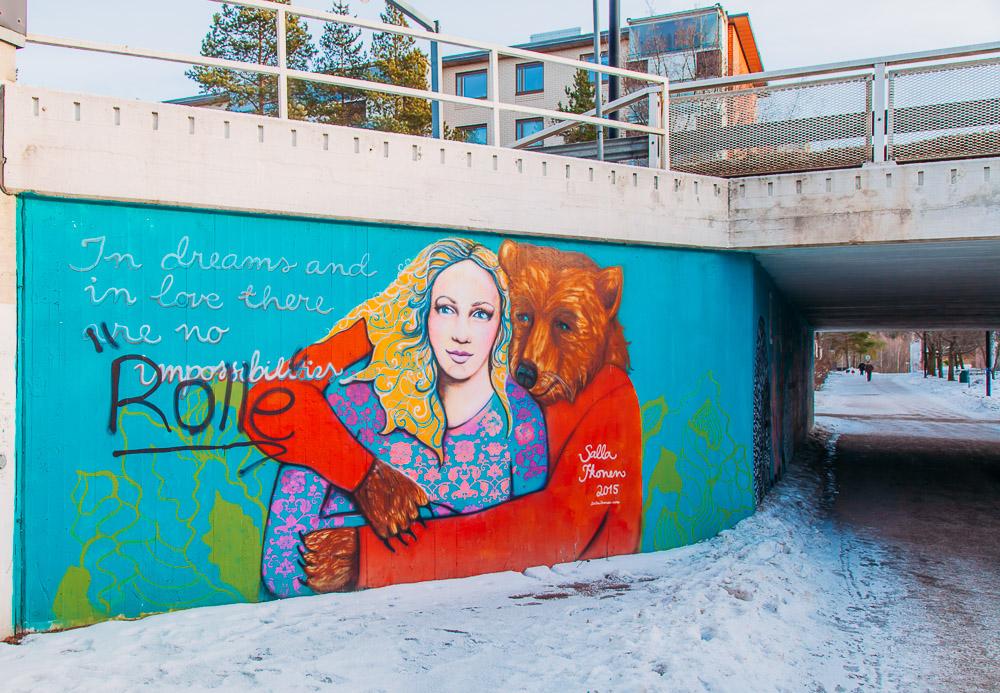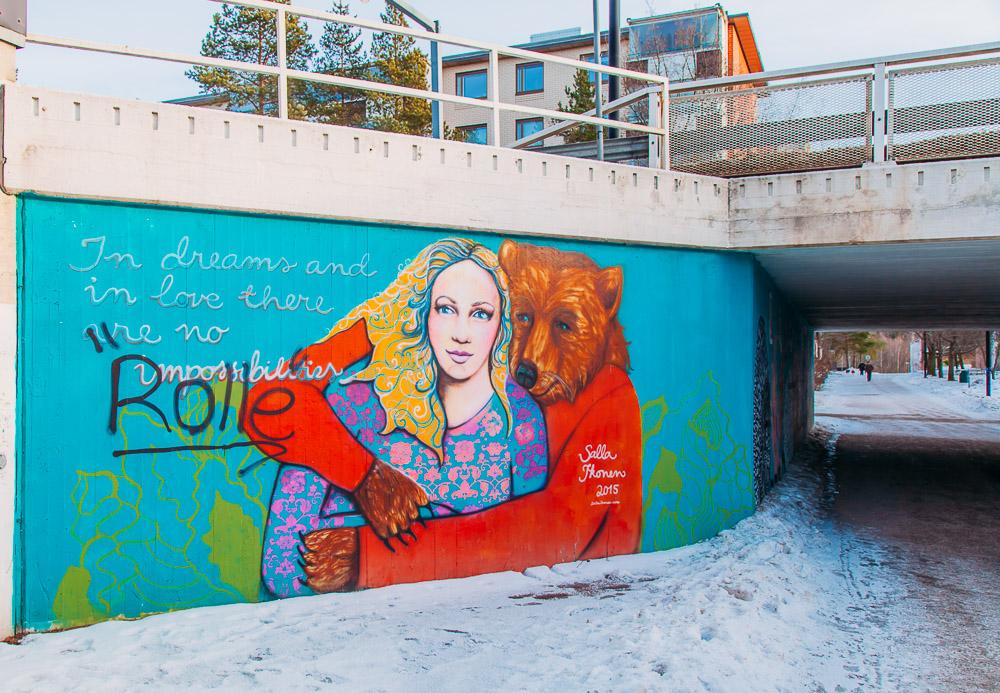 Visiting the Fazer Chocolate Factory in Vantaa
But Vantaa isn't only famous for its amazing street art. They're also home to what every Finn will tell you is the world's best chocolate factory – Fazer!
Now, I'm still 100% loyal to Norwegian Freia milk chocolate, but Fazer came in an easy second place for me. It's really, really good chocolate, plus they're very into sustainability and responsible cocoa production, so it's also good chocolate.
The best part about visiting the Fazer factory is that you can sample all the different chocolates. Like, the factory guide literally said "help yourself to as much as you want." What?
Yes, I left feeling quite sick. And yes I totally filled my pockets with some sweets to bring home as well – in fact I'm snacking on some Fazer Blue as I'm typing this.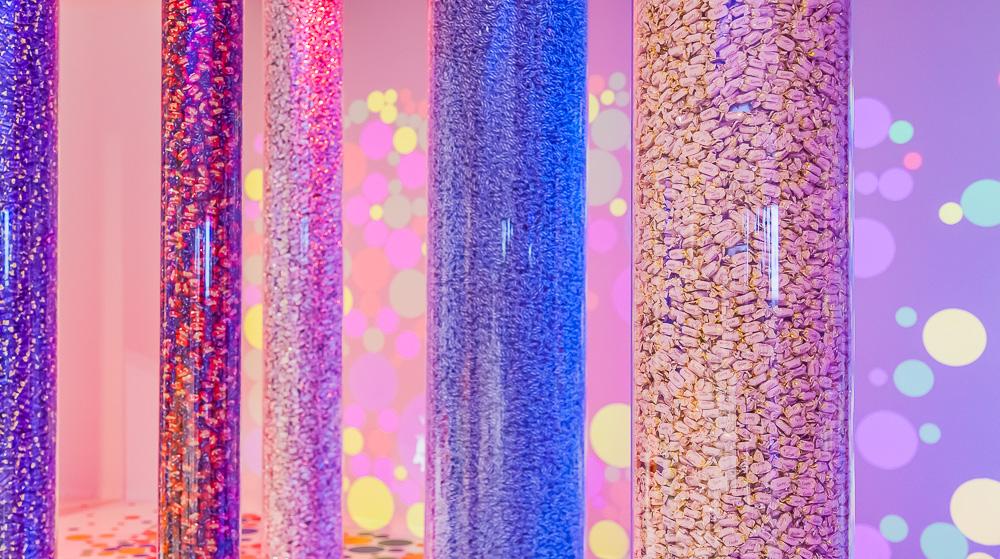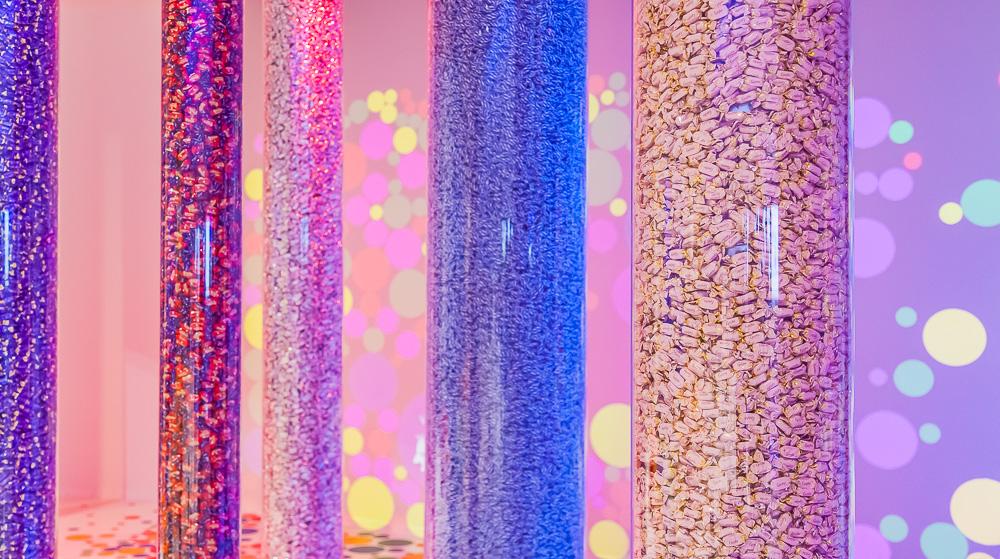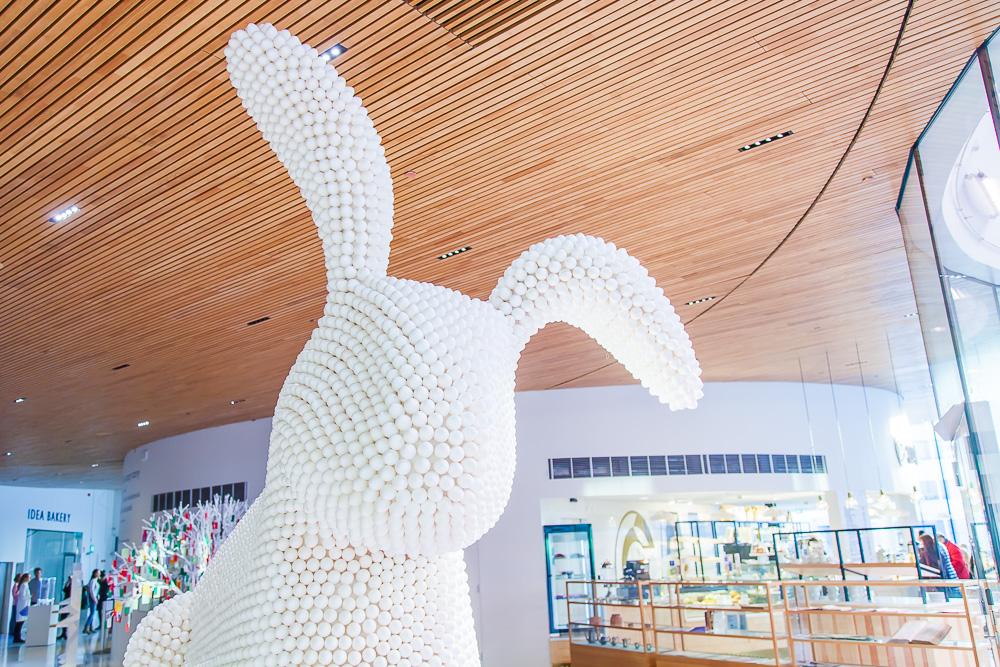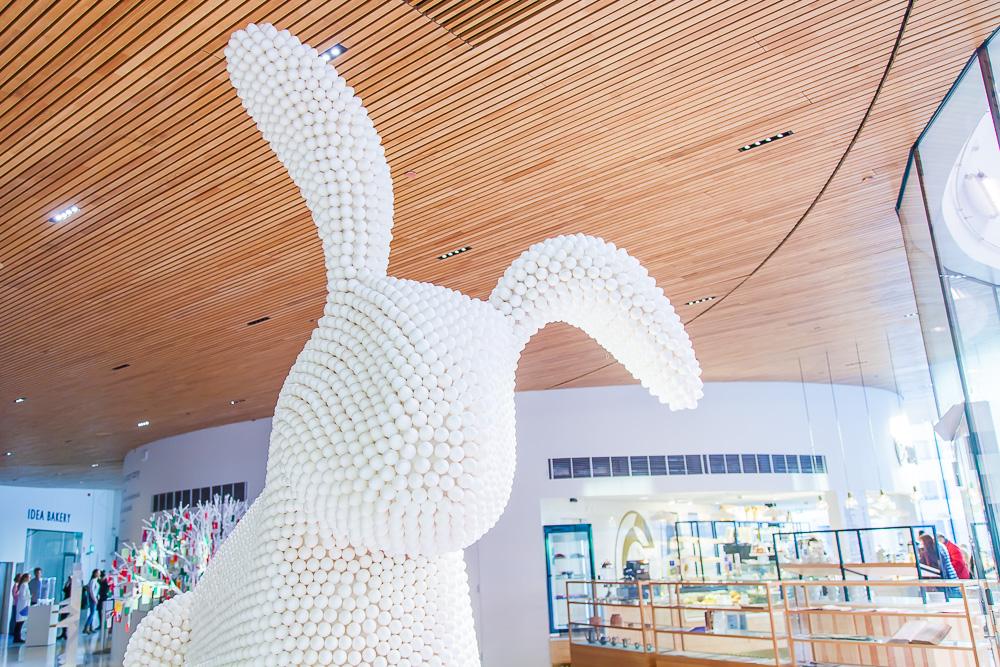 Ice swimming at Kuusijärvi Lake
Now, while Vantaa would make a really good quick stop for anyone with a layover, I was spending two weeks in Finland so had a bit more time. I ended up spending one night in Vantaa, and the next day I headed to Kuusijärvi Lake to experience sauna like the Finns do.
Kuusijärvi Lake is really big and was frozen over when I was there so lots of people were out taking Sunday walks with their families around and on the lake.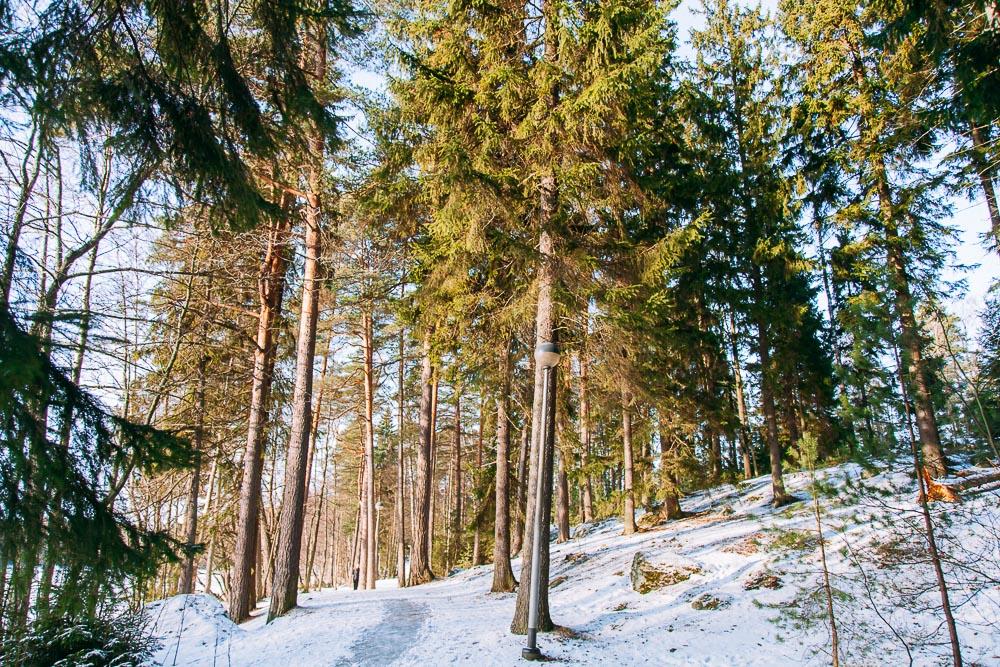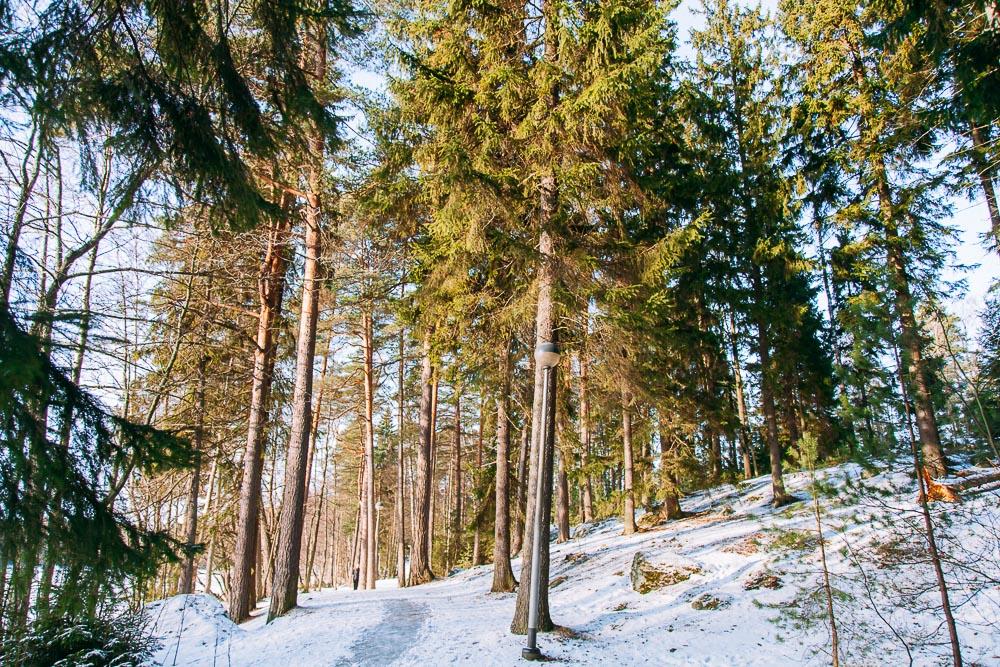 But because this is Finland, I think even more people were sitting inside the many saunas dotted around the lake.
I'm not a huge sauna person – maybe because I'm an easy fainter (lol no but really) – but when in Finland, right?
And when in Finland you also have to jump into a frozen lake because… actually I can't remember why. Something about circulation? Boosting your immune system? Being a badass Finn?
I'm not entirely sure where this tradition came from, but of course I joined in!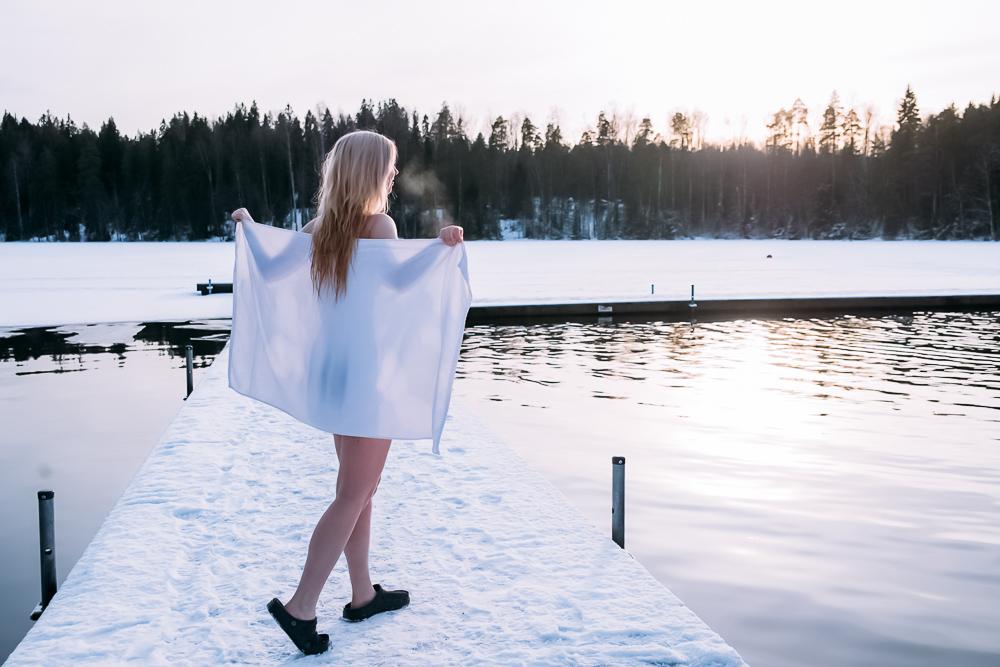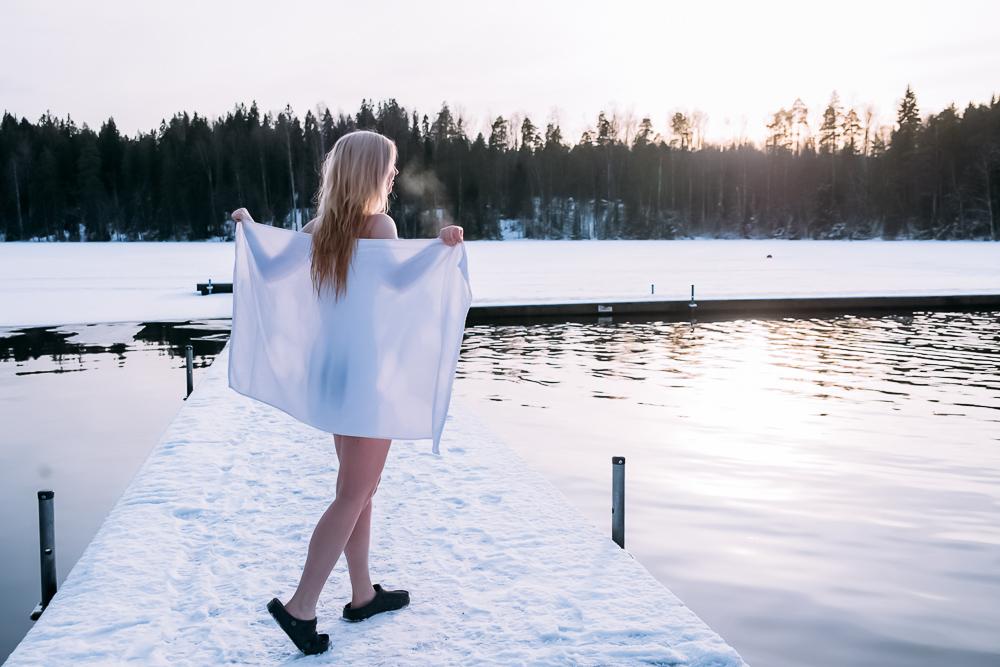 And actually it was really fun!
Well, maybe fun isn't exactly the right word – it was super painful and I thought I was going to die. BUT afterwards I couldn't stop laughing over it!
Apparently ice swimming is even sometimes prescribed to people suffering from depression. I've heard people say it makes them feel alive, and it is supposed to somehow be really healthy, but I think the best part is that it's kind of really scary, so when you actually do it you feel like you've really accomplished something.
At least that's how I felt. I was really nervous about jumping in and fairly certain I would chicken out, so when I did it I felt kind of absurdly proud of myself. Like, who needs adult ambitions and goals when you can just jump in a frozen lake, right?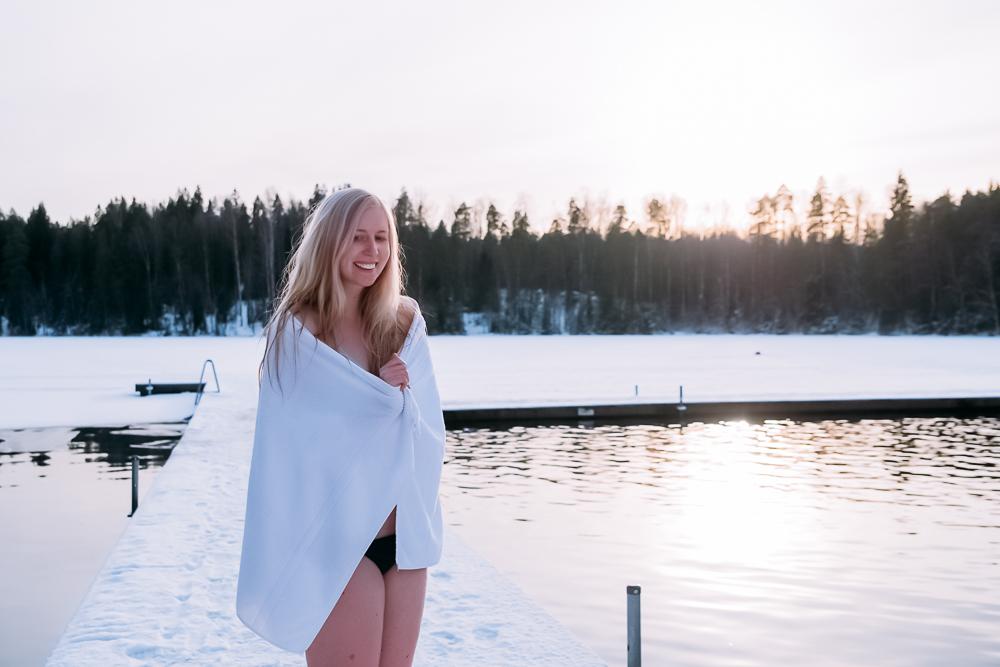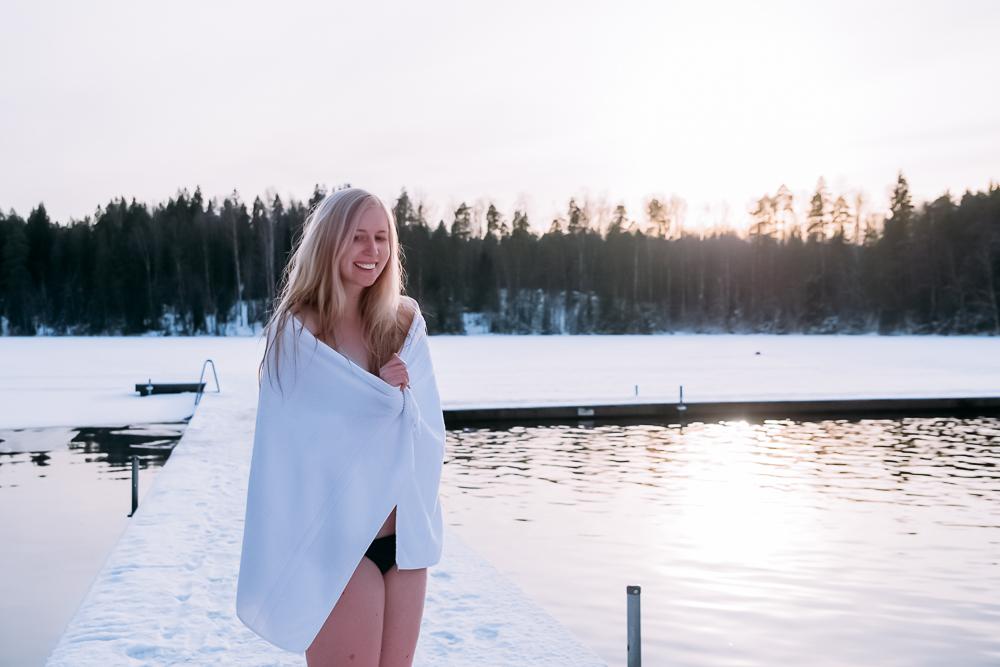 Where to stay in Vantaa, near the Helsinki Airport
I stayed at the Break Sokos Hotel Flamingo, which is located above the Flamingo Spa and adjacent to a big shopping center. My room had an amazing view out over the city and the breakfast buffet was huge. I did a spa session in the evening with a mud scrub and massage, which had me so relaxed for my journey back to Norway. It's also right by the airport so would make a really good stop if you're on a layover – then you could also relax in the spa downstairs before your next flight!
Check current prices for Break Sokos Hotel Flamingo here
pin it!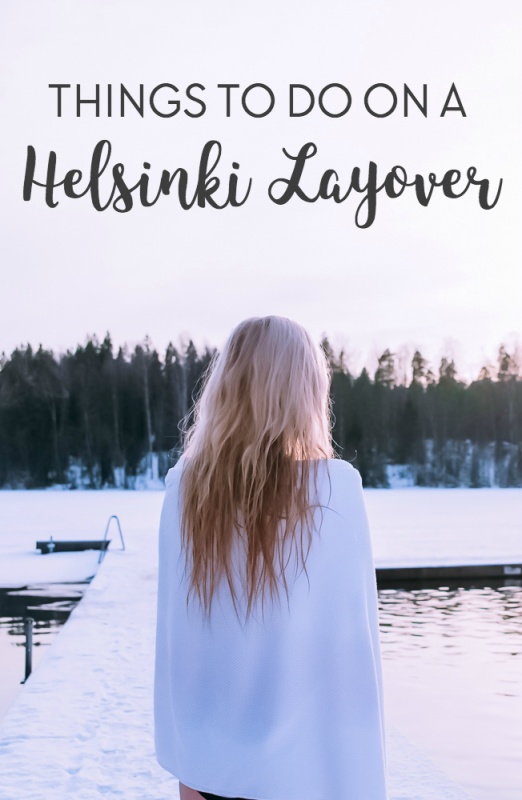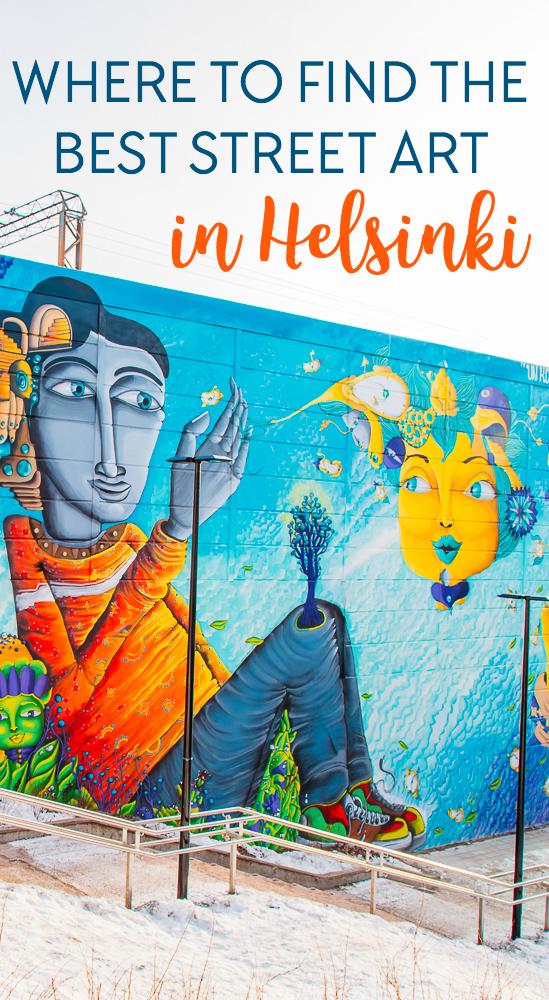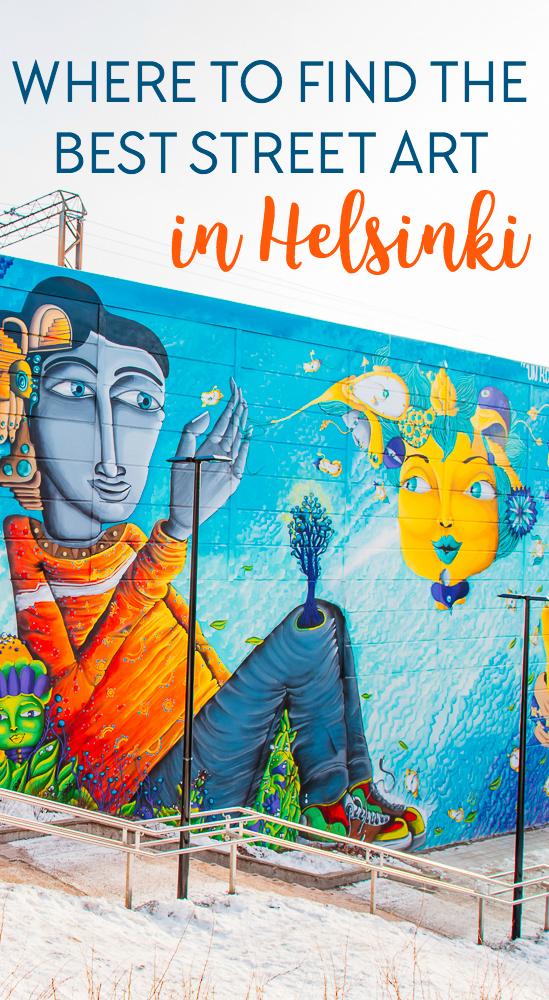 I visited Vantaa as part of NBE Finland with Visit Vantaa, but I promise they didn't pressure me to jump in that lake!