10 am, in the Wakhan Valley, Ishkashim
The border guard adjusted the gun slung across his back and reached out to take our passports.
"Do you speak Russian?" he asked.
"Yes, a little"
"We'll keep your passports with us here, and you can pick them up when you return to Tajikistan."
We handed over our passports and crossed a bridge into a strip of no-man's-land in the Wakhan Valley, between Tajikistan and Afghanistan.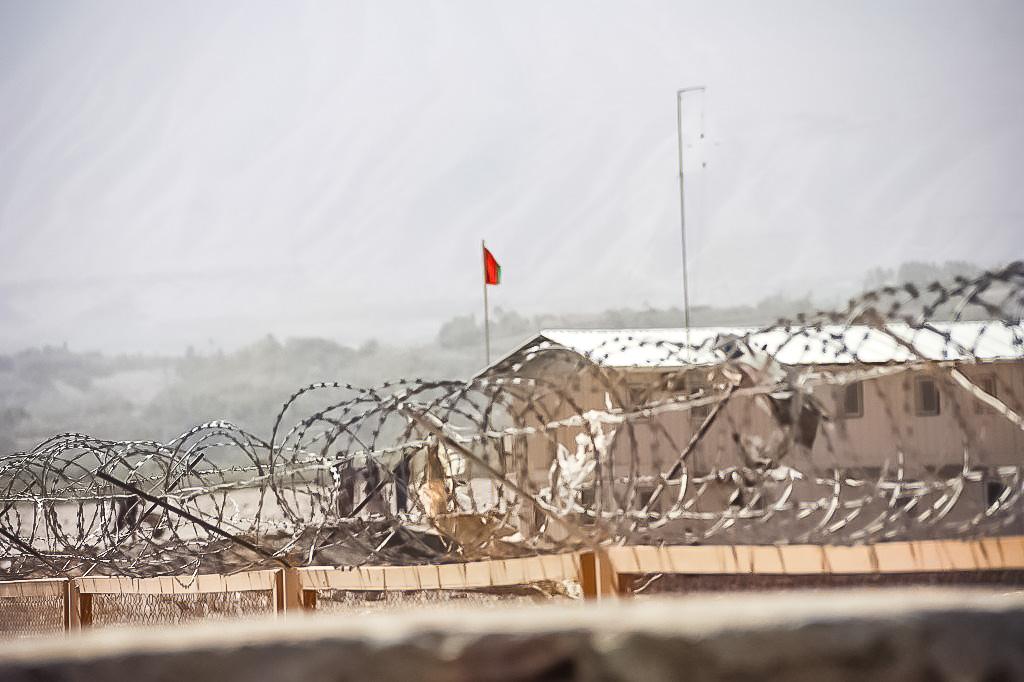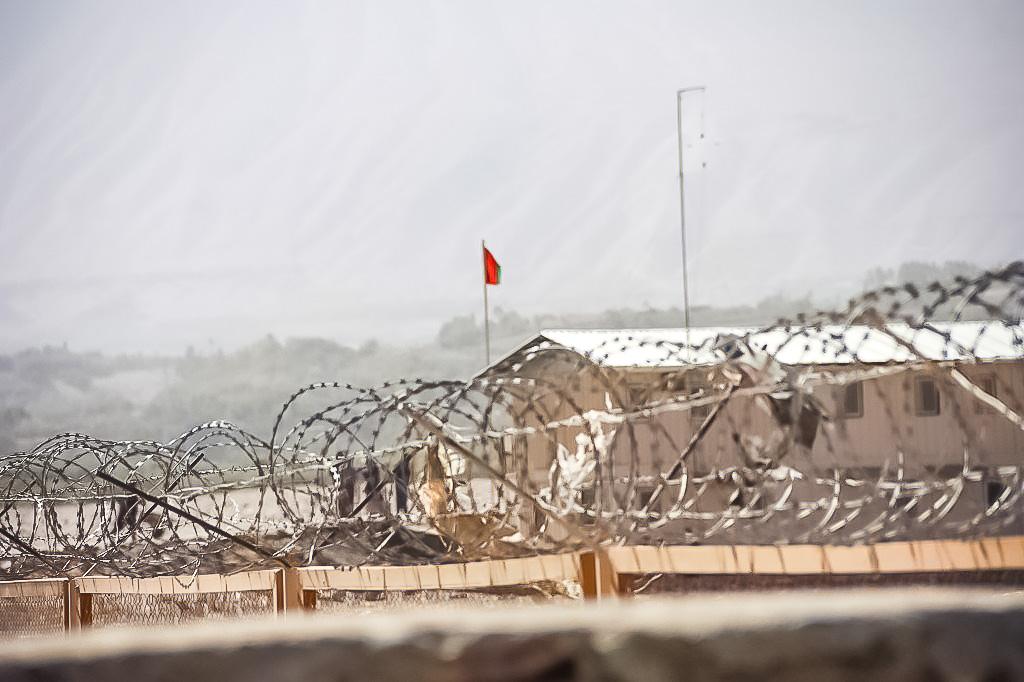 Wait, do I need to rewind here? I mean, in case you're wondering what I was doing crossing the Tajik border towards Afghanistan.
The truth is, I've wanted to travel to Afghanistan for a long time. Maybe it seems like a dumb thing to do, but the region bordering Tajikistan is very peaceful now, and really, my travels have taught me that it's often the places I'm most intimidated by that are most important for me to visit. Because there's no more effective way to humanize a "scary" place than to, well, meet its humans.
Now, this wasn't the trip where I would actually travel to Afghanistan, but I did sort of make it there.
Because as most tourists who have visited Khorog in Tajikistan will know, there's another town not too far away in the Wakhan Valley that holds a weekly market to exchange goods with people from Afghanistan. The Afghan border market is just that – a market held right on the border between Tajikistan and Afghanistan (so technically in neither country). And that's where Danielle, Sasha, and I were headed!
The Wakhan Valley (or Wakhan Corridor)
The Afghan border market, held on Saturdays between the two borders on the Afghan side of the Panj River, is held outside of Ishkashim, and getting there took us on a drive from Khorog into the Wakhan Valley.
The Wakhan Valley (also called the Wakhan Corridor) slices a border between the mountains of Tajikistan and Afghanistan, and as soon as we arrived in Central Asia we couldn't stop hearing other backpackers raving about its breathtaking beauty. So yeah, border market or no border market, I didn't want to miss a trip into this beautiful place.
The drive down through the valley to Ishkashim did not disappoint. I mean, driving down the Pamir Highway earlier on our trip had already made me fall hard for Tajikistan, but the Wakhan Valley took that love to a whole new level.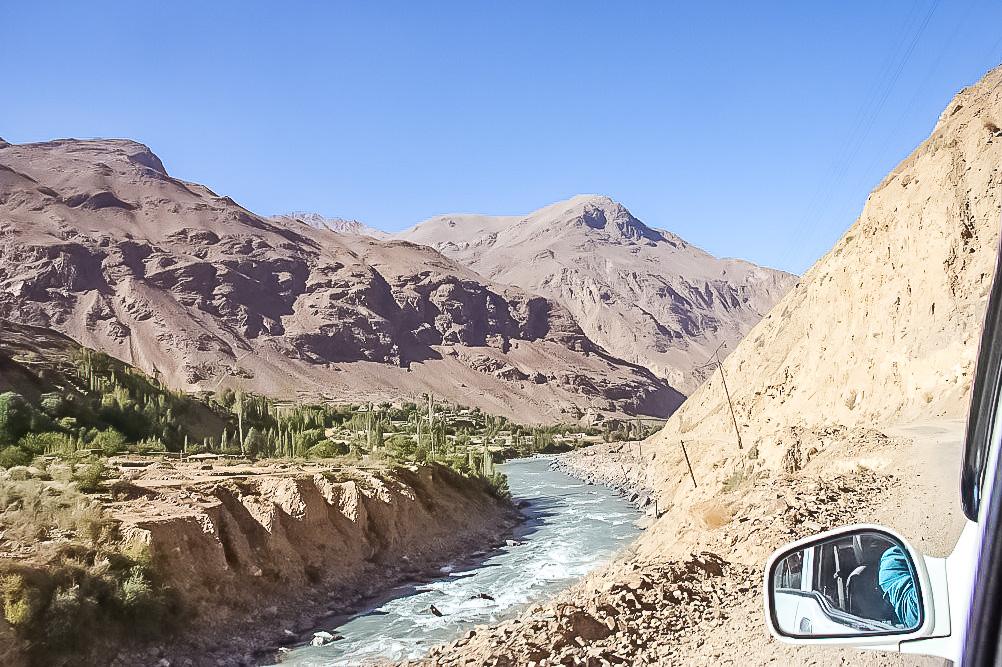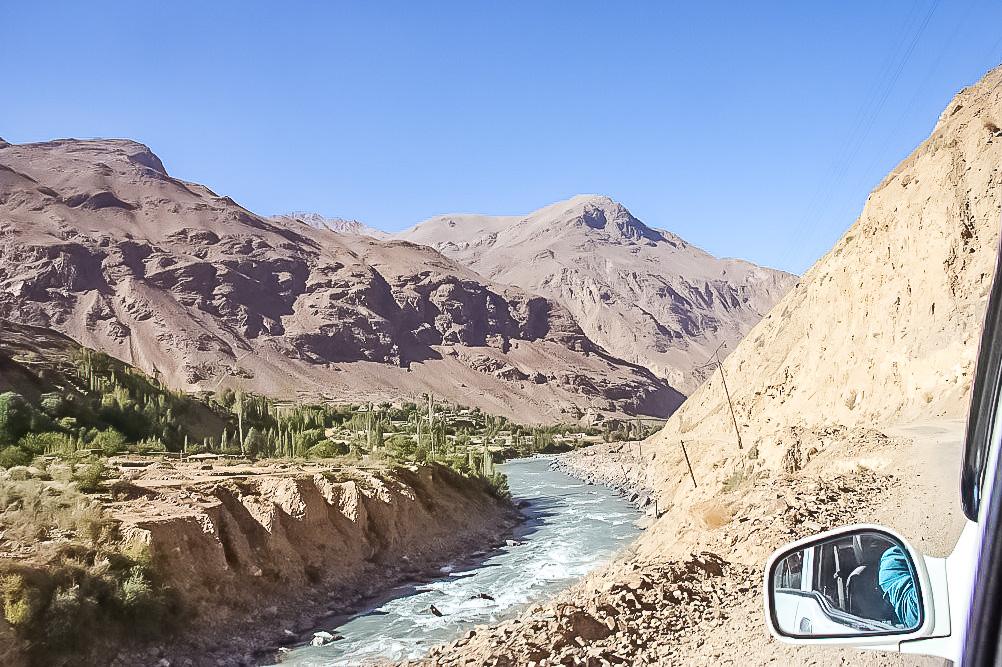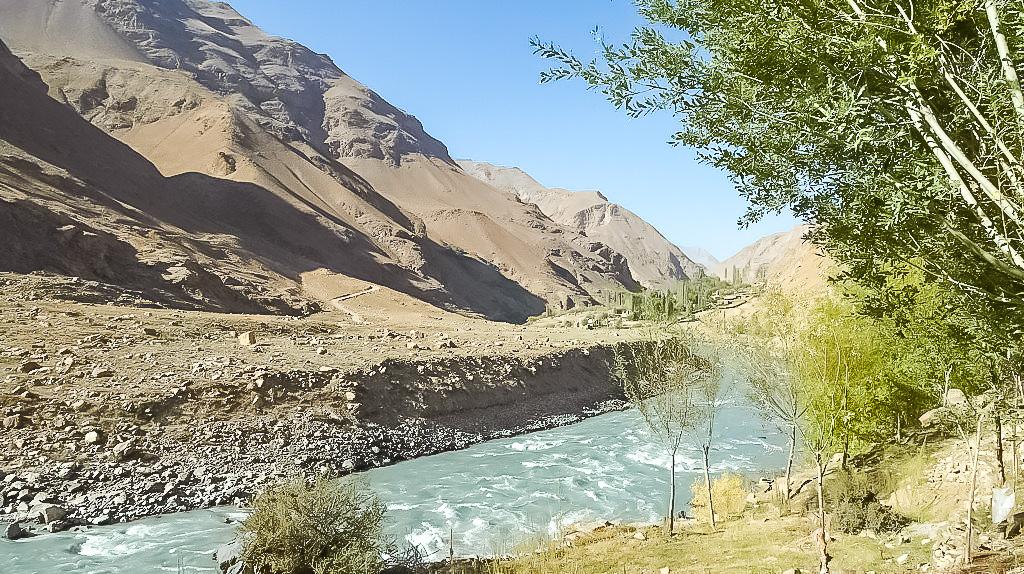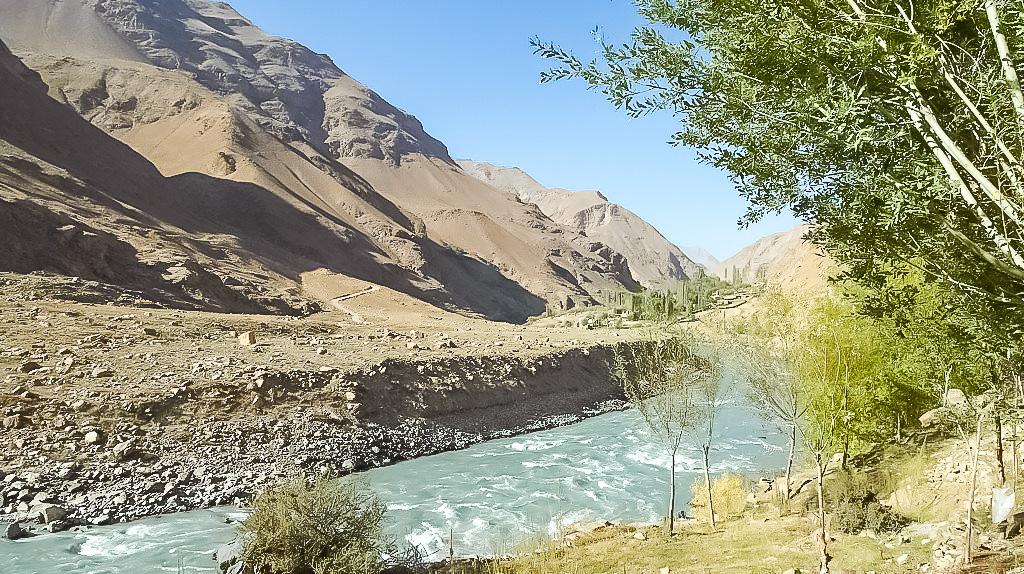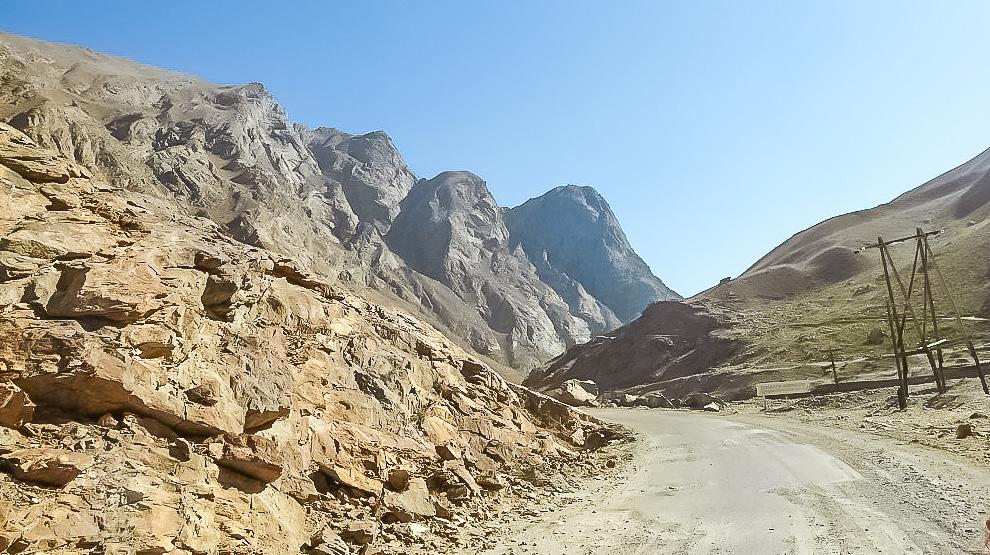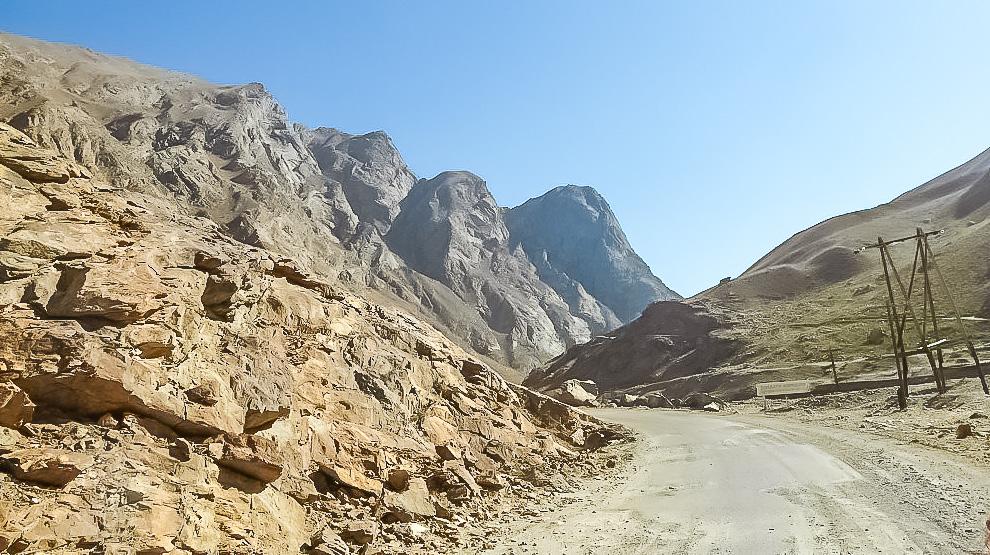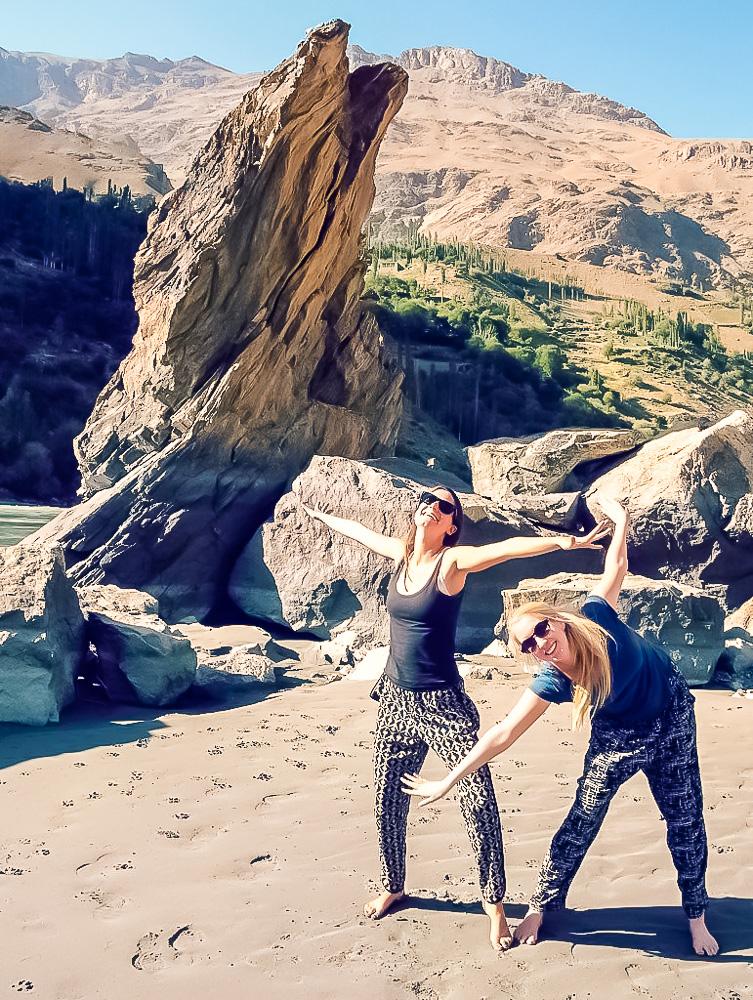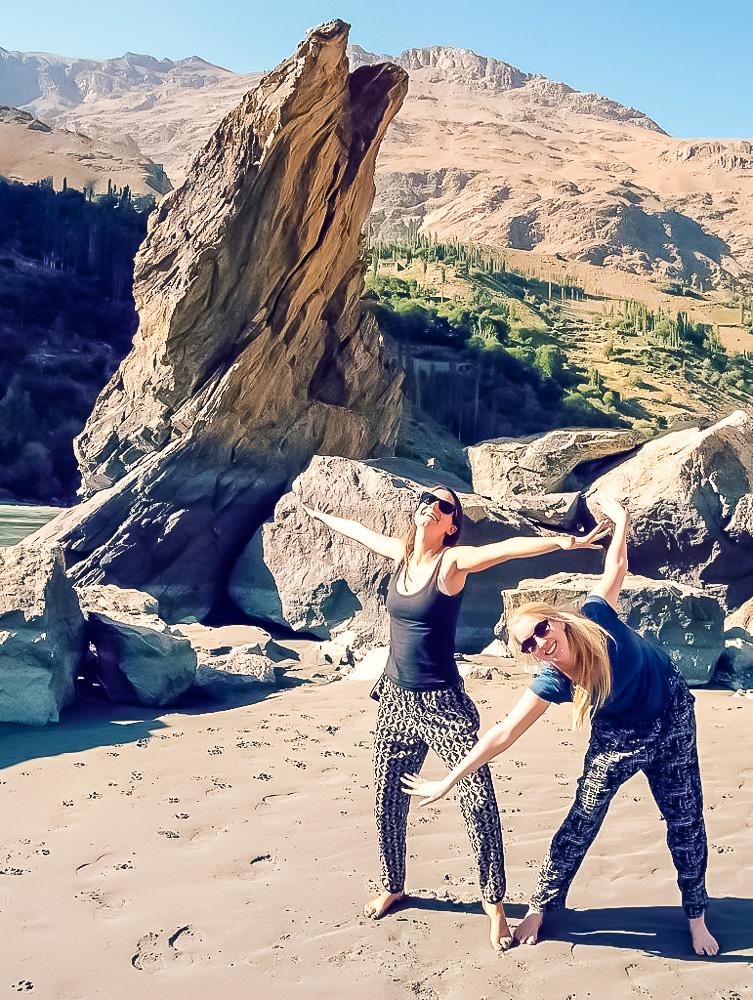 When we got to Ishkashim we wandered through town asking (in Russian) for a place to stay, and quickly we were pointed in the direction of a home offering home stays. Seriously, I love how easy it is to find home stays in Tajikistan – we never have to plan accommodation in advance here!
And the next morning we caught a ride to the border crossing three kilometers (two miles) out of Ishkashim.
Visiting the Afghan Border Market in Ishkashim
The border market is a way for people from Tajikistan and Afghanistan to get together to buy and sell their goods, most of which consist of cheap clothing and household items from China. Most of the selling was done by the Afghans, while the Tajiks were mostly there to buy stuff.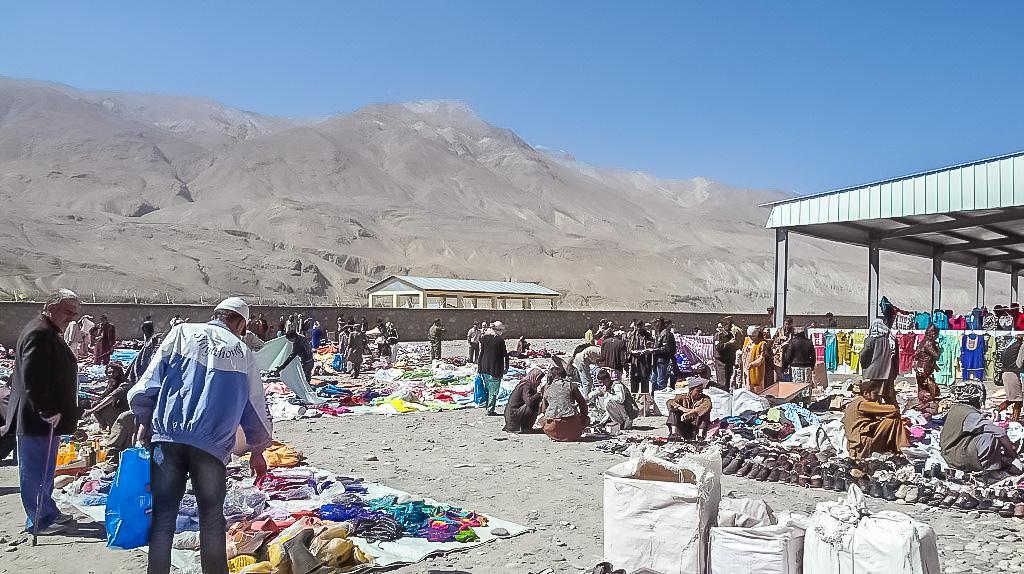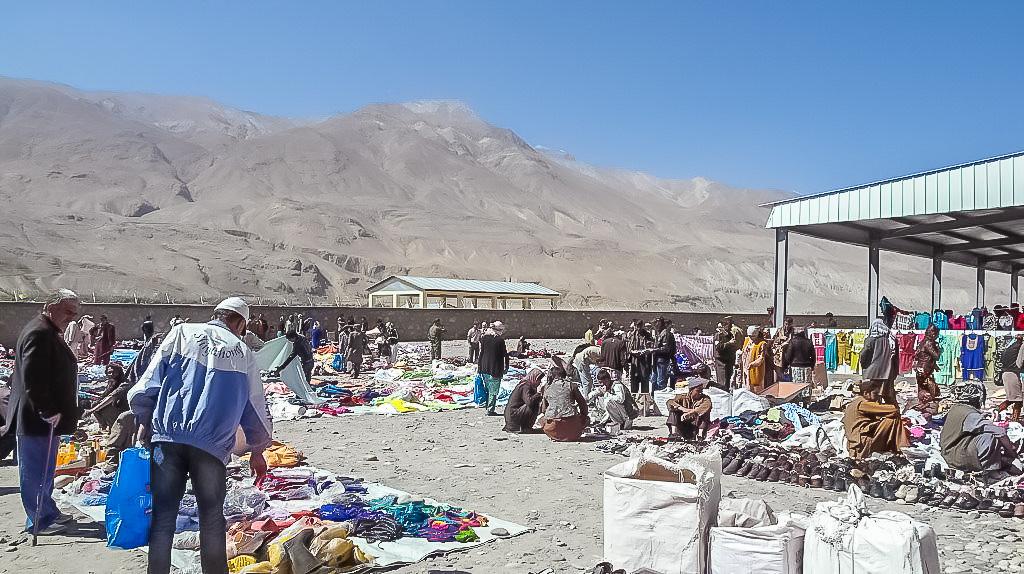 I'm sure the people of Japan would be less than pleased to see where their high energy biscuits ended up.
Having grown up immersed in American media, Afghanistan doesn't exactly ring pleasant bells in our minds. Fine, I'll be honest, we were all a little bit nervous to venture onto the Afghan border. I guess our prejudices were clear as Sasha nervously pointed out a rope tied around a man's waist, and then again when, without really thinking, we all blurted out "Canada" when asked where we were from.
But after an hour or so of wandering through the stalls and chatting with merchants we began to realize that actually, these people were incredibly kind and found no problems with our being American. They happily posed for our photos (snapping pics of us on their phones in return) and crowded around to help us haggle for some Afghan trinkets (top secret Christmas presents!). And then somehow we ended up talking with a couple of guys about Justin Bieber? I guess some cultural references are universal these days.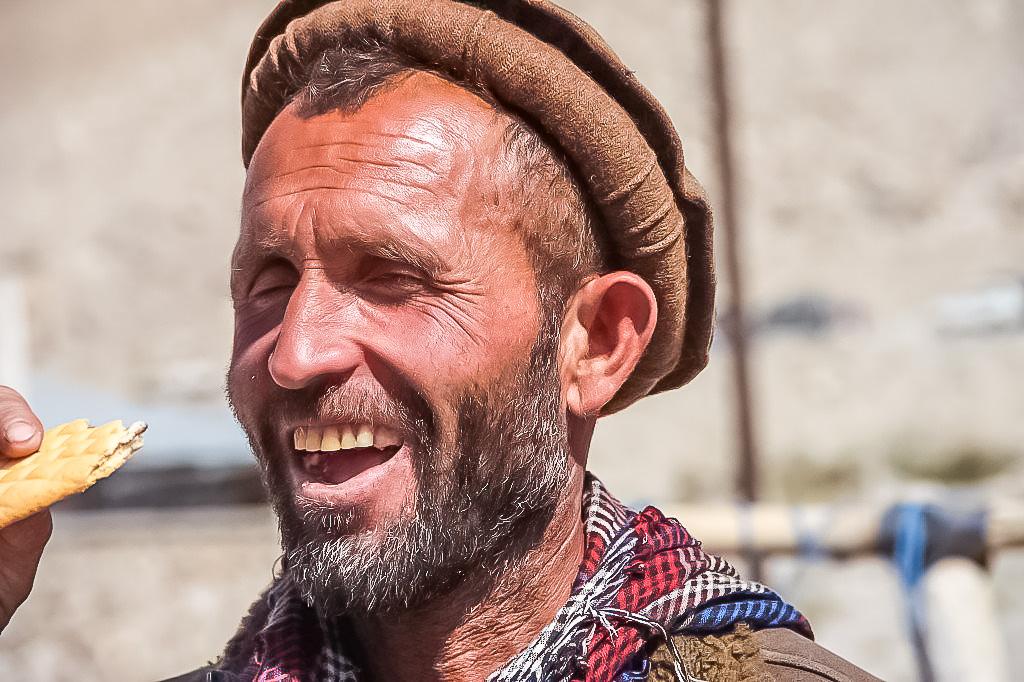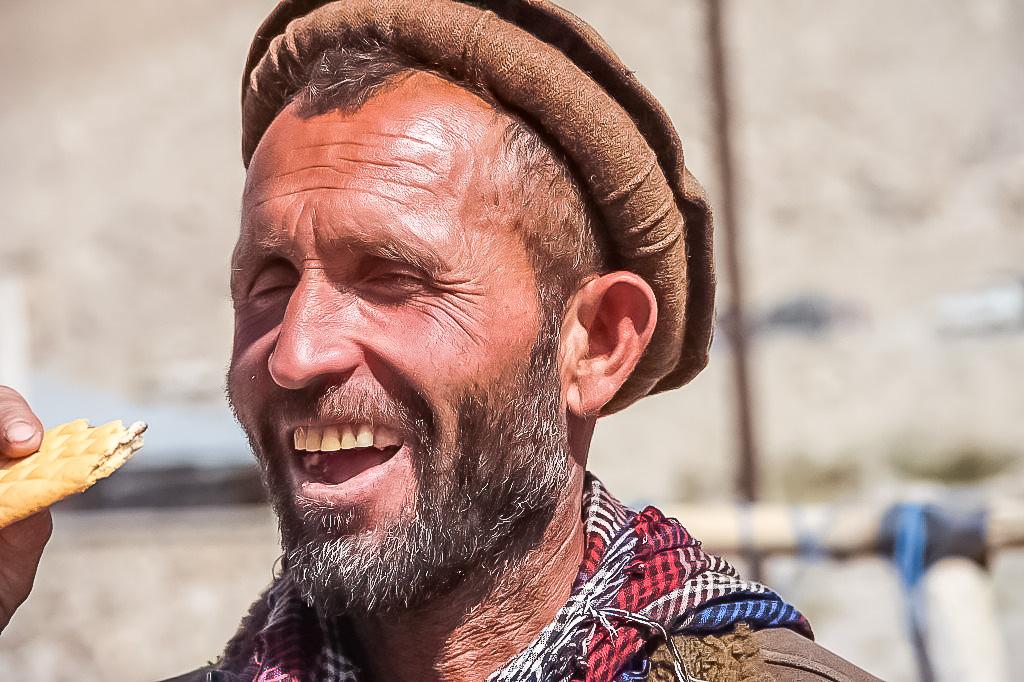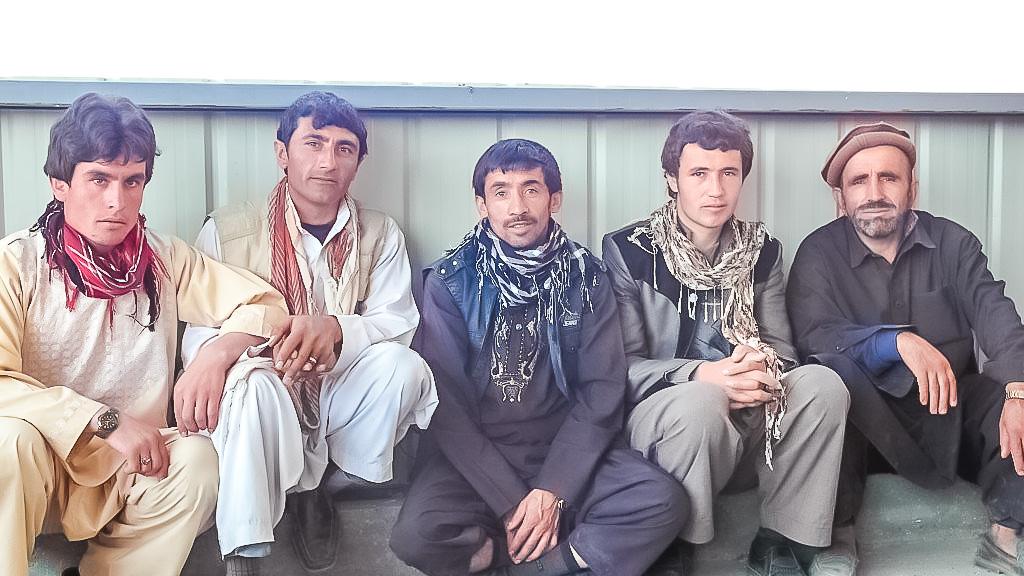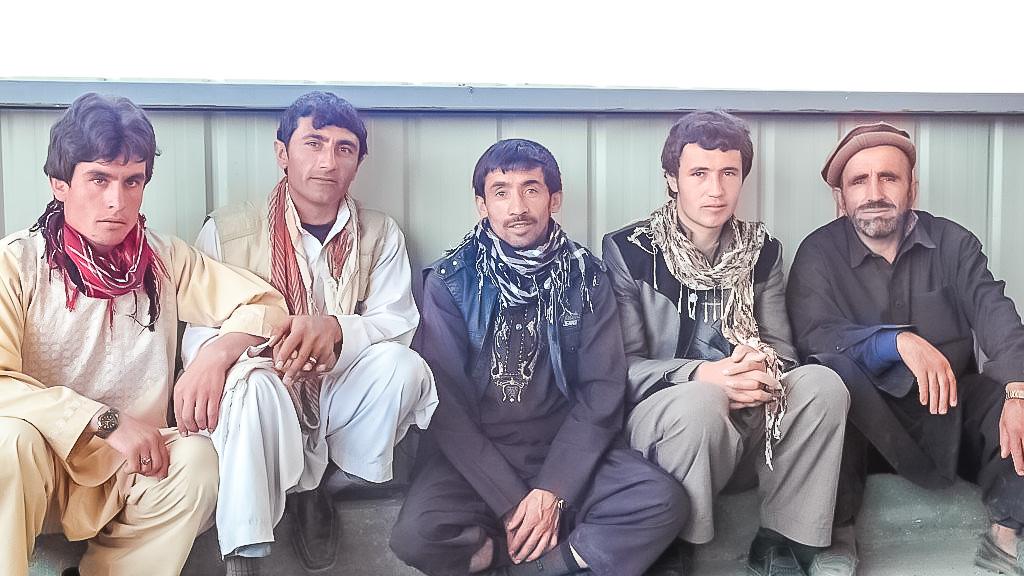 It's a lesson I've learned again and again on my travels – when you get to know people on a personal level it tends to turn out that, however different our cultural backgrounds might be, we're all pretty much the same. It shouldn't have taken a trip to the Afghanistan border to figure this out, but yes, it's the same there too!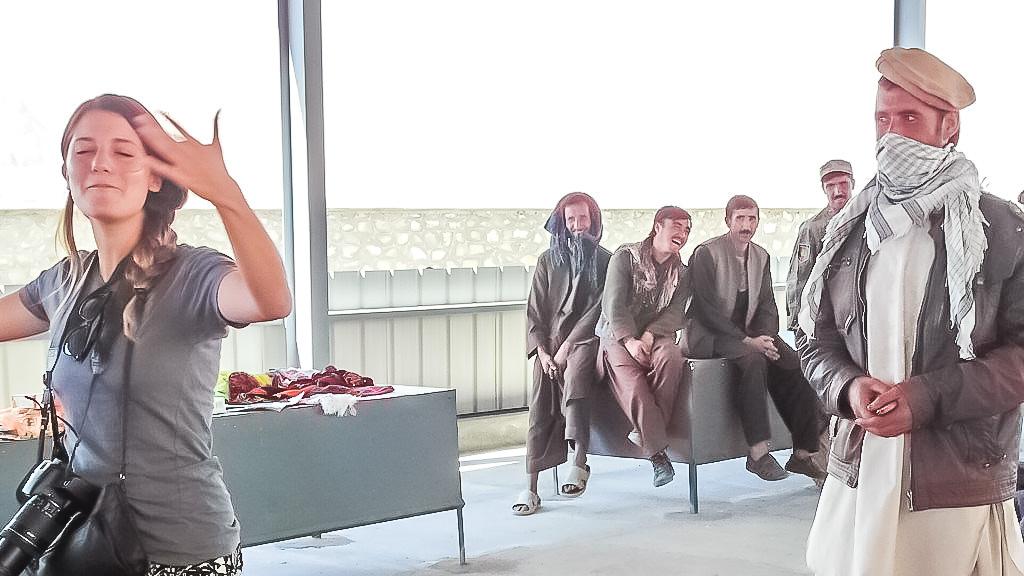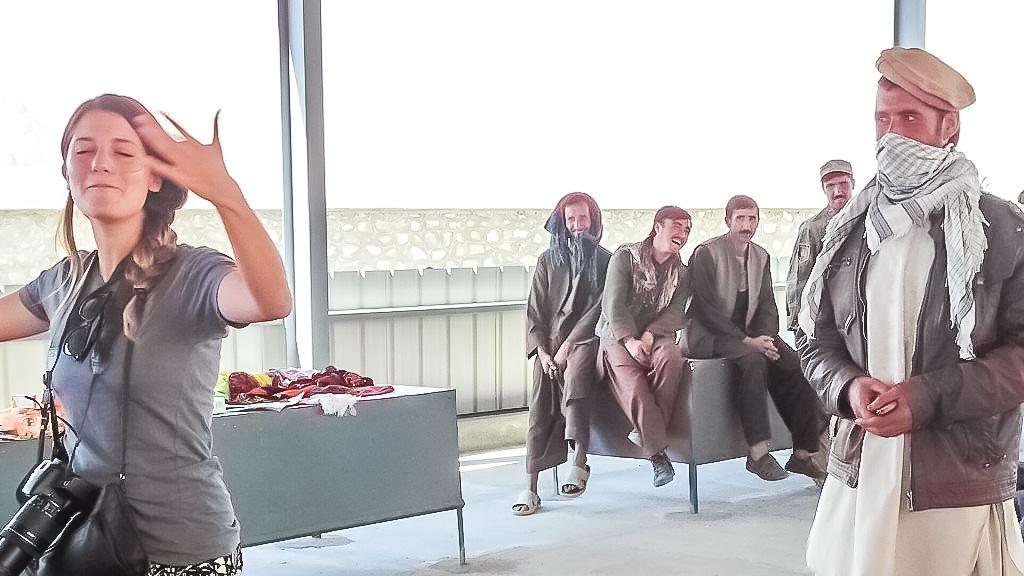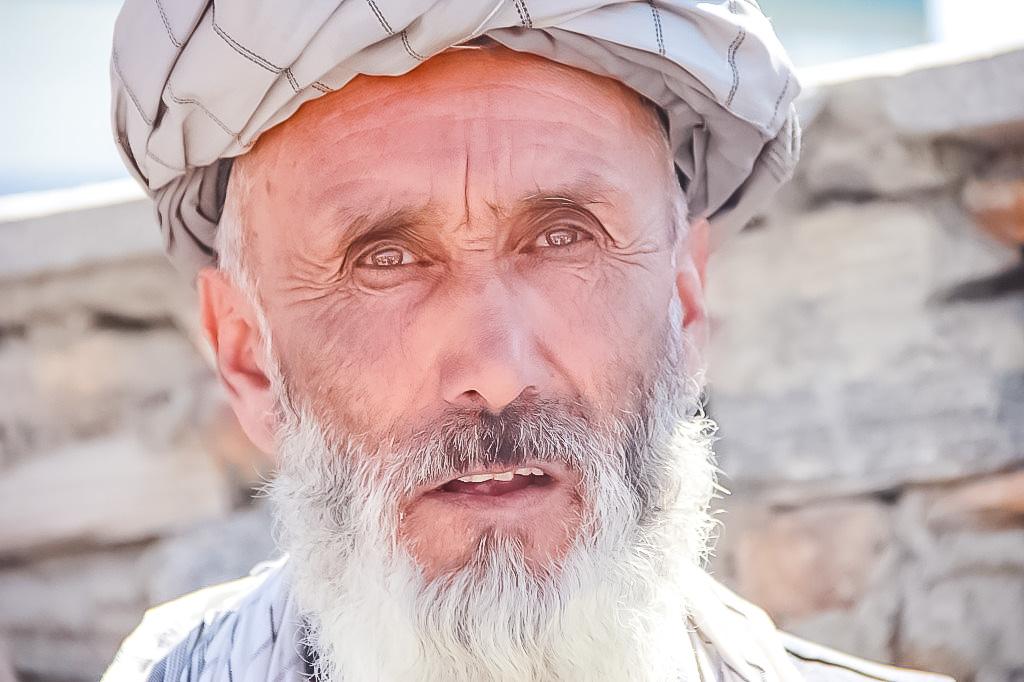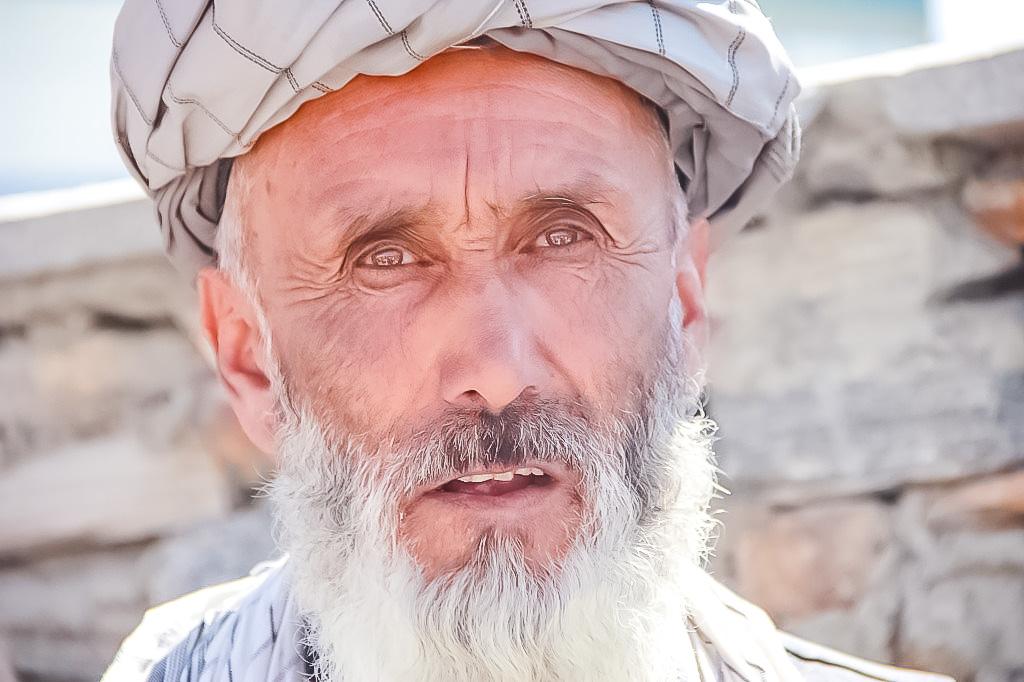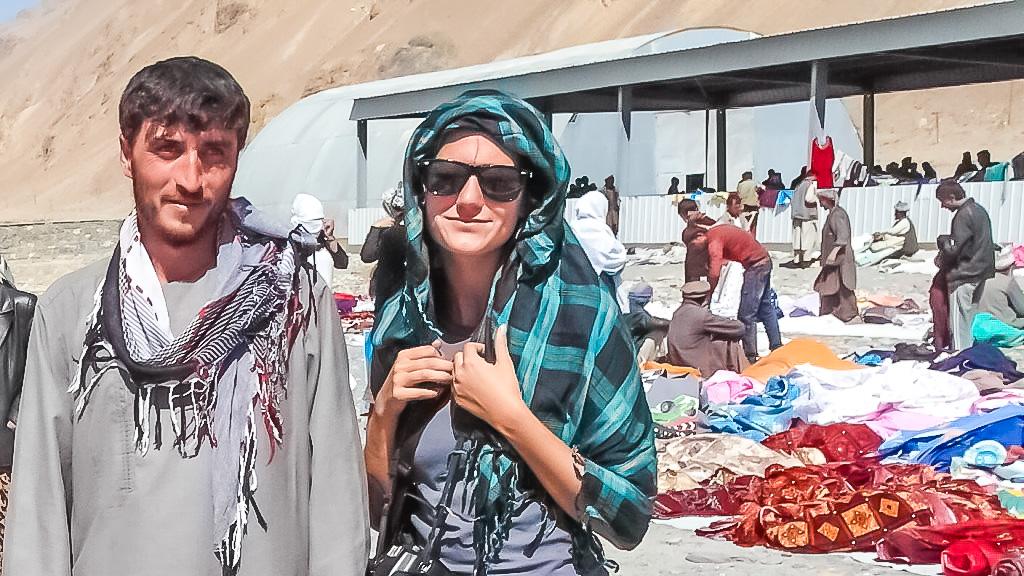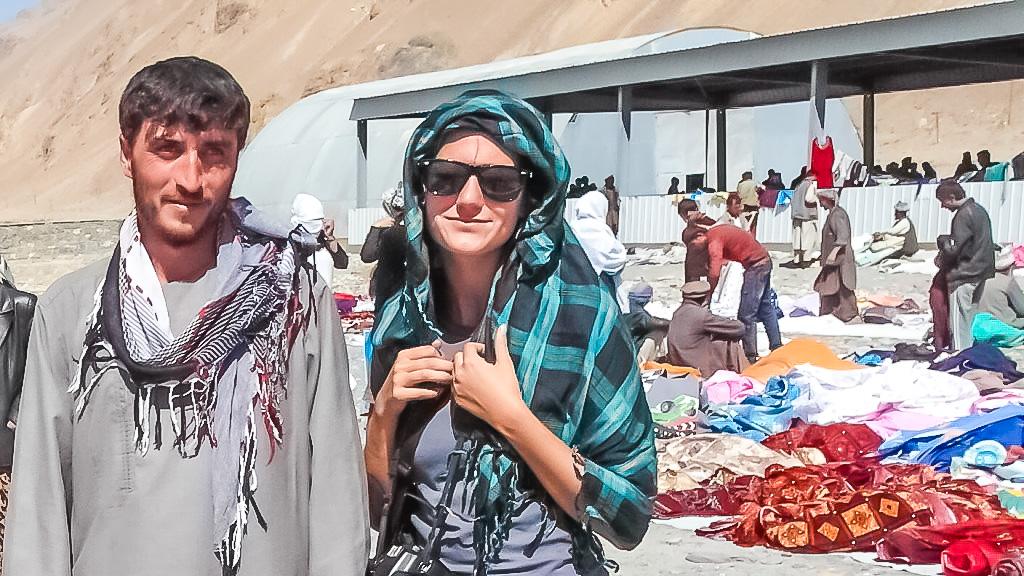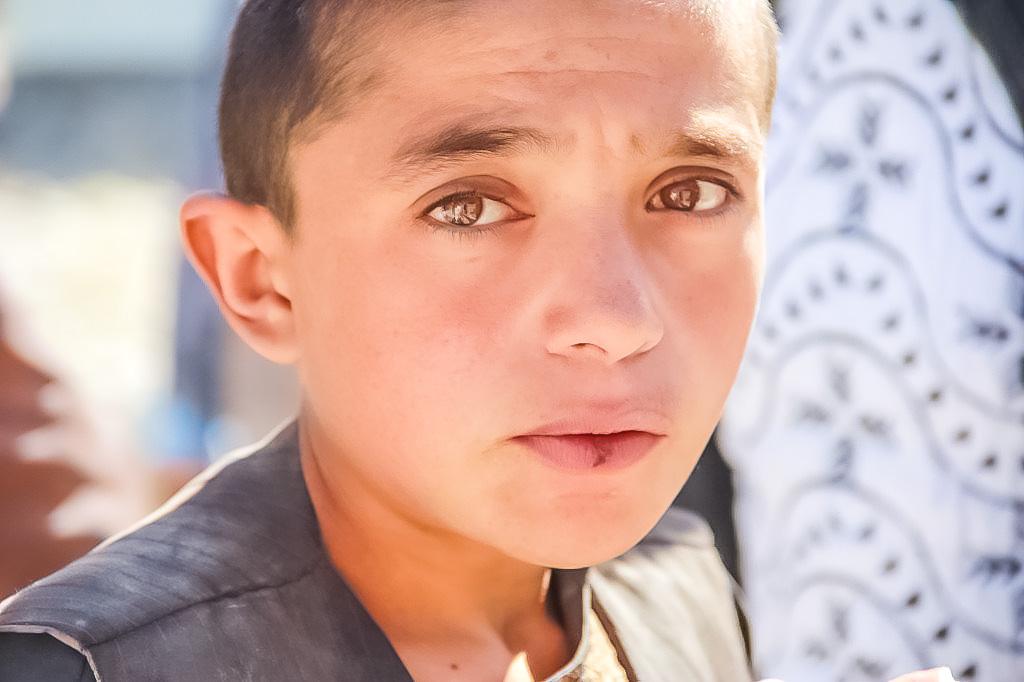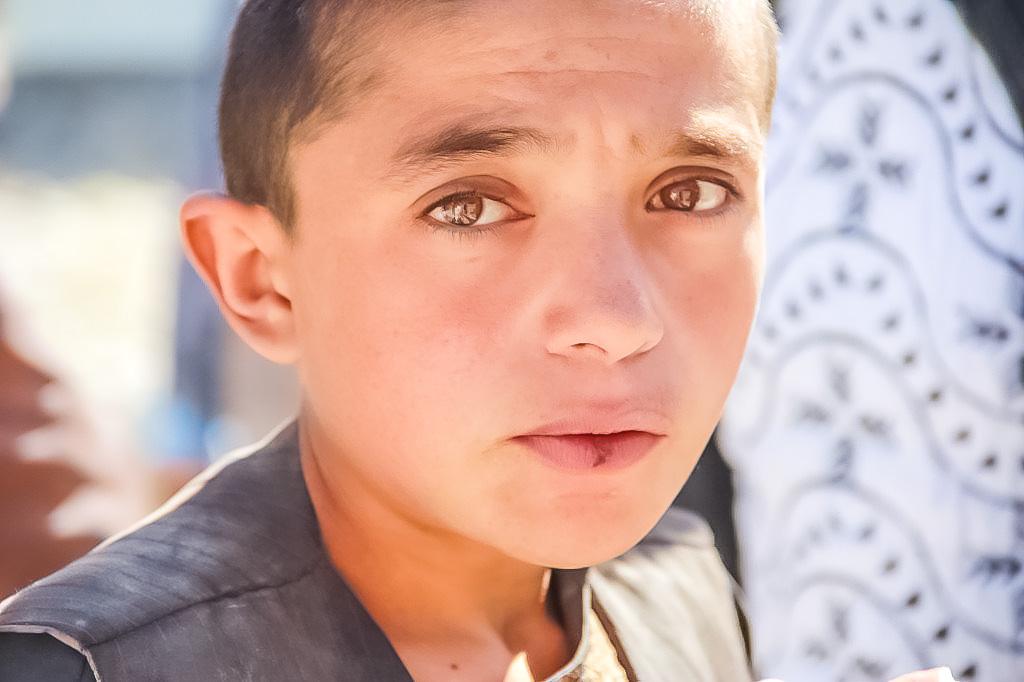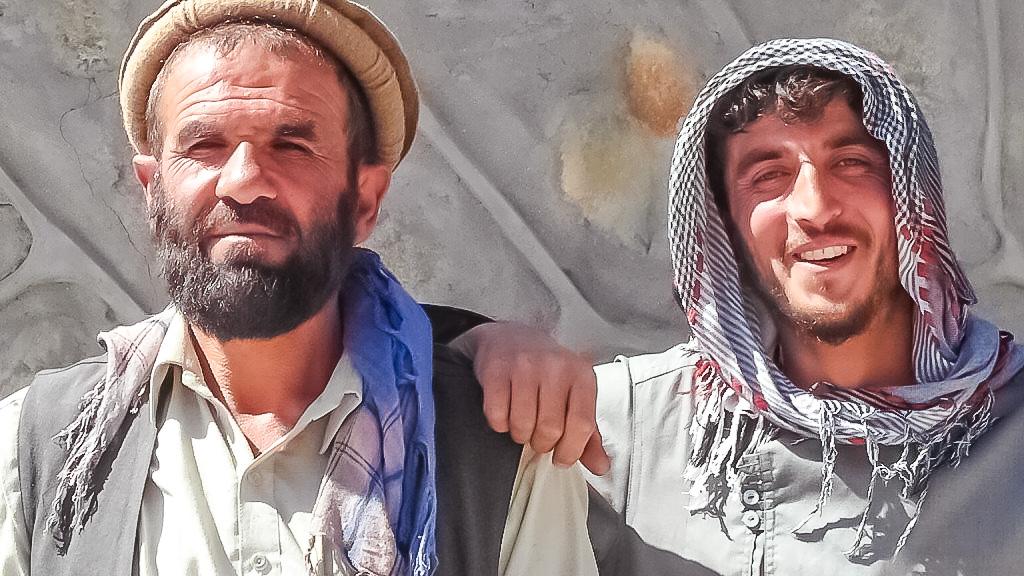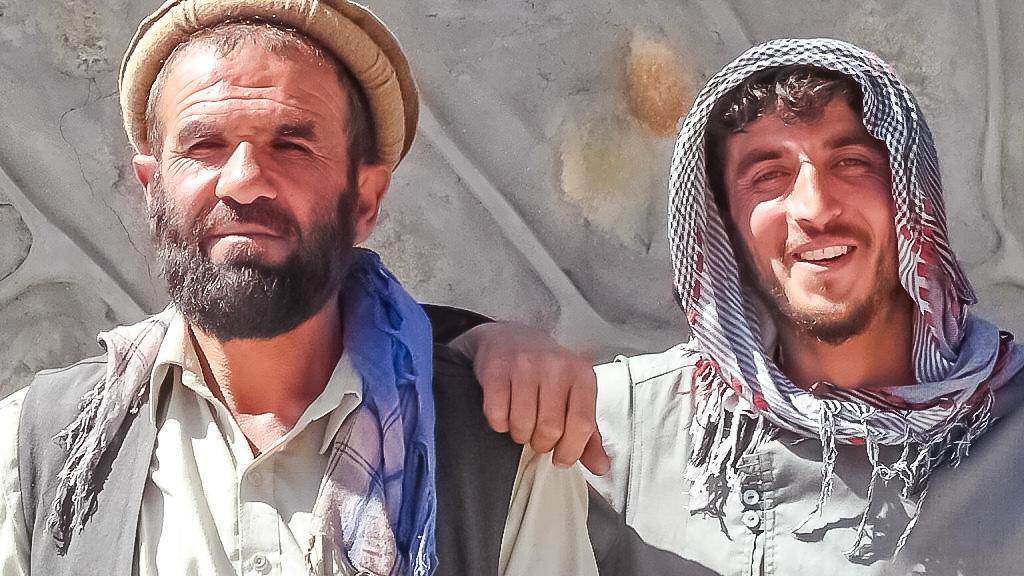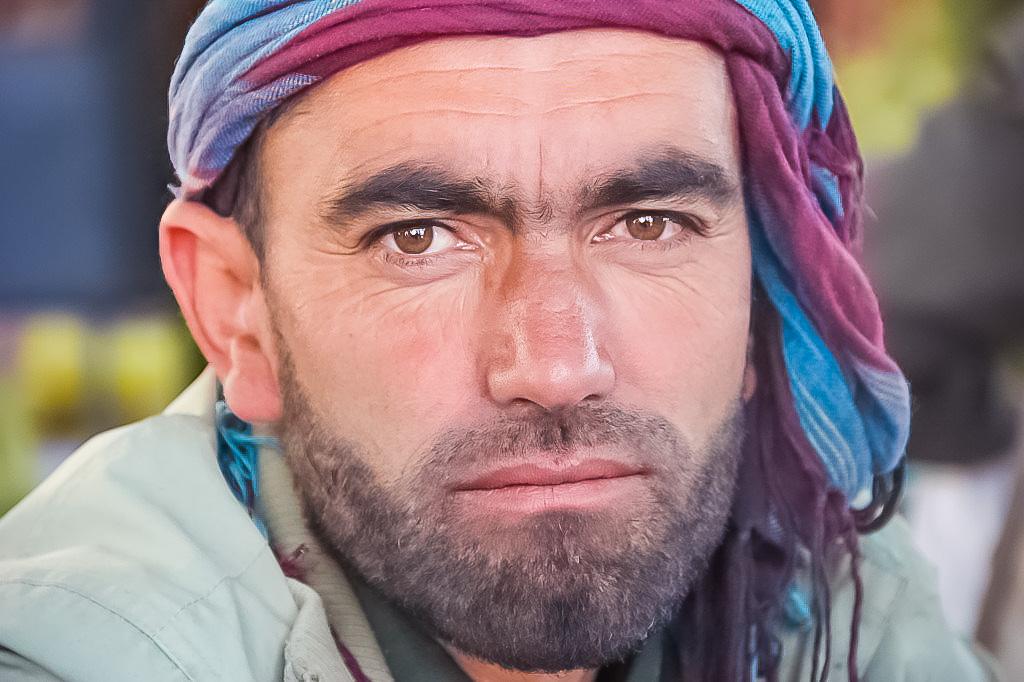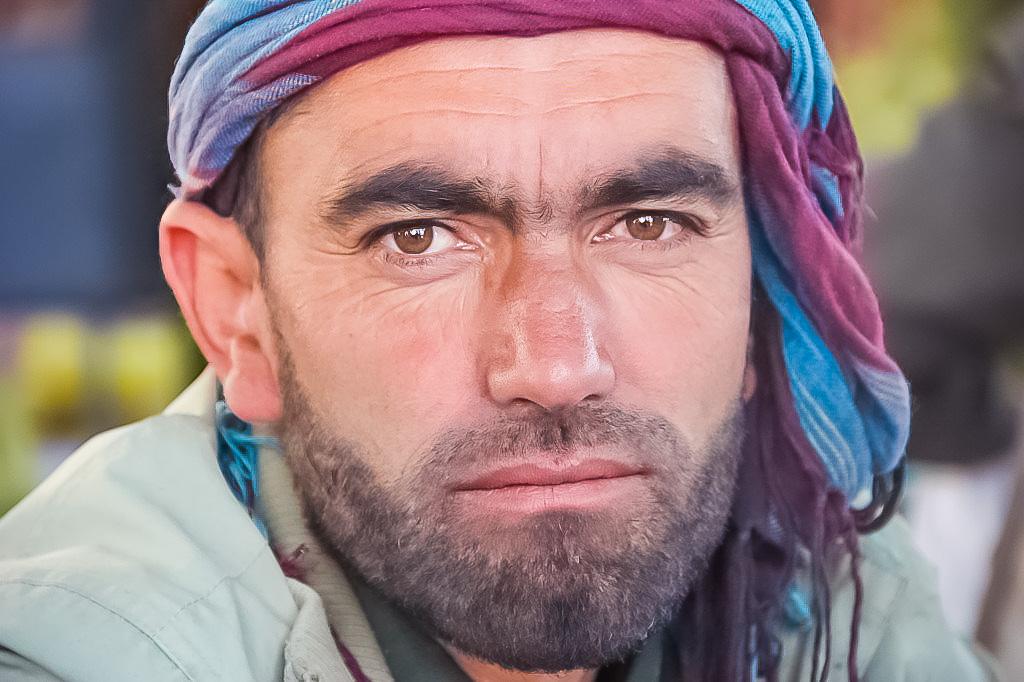 All in all, the Afghan border market in Ishkashim was a great experience. We left with heavier bags and deeper sunburns (at least I did – thanks, Scandinavian heritage!), wishing that the visa to Afghanistan didn't cost a hefty $200 for US citizens. Afghanistan is definitely on our travel bucket list for the future!
We took a public minivan from Khorog to Ishkashim for $8, and then found a shared taxi leaving from the market back to Khorog for the same price.We stayed with a host family in Ishkashim for $10 per person, including a delicious breakfast and dinner.
The Afghan border market in Ishkashim is held on Saturdays from 9 am to 3 pm, though they were still setting up when we arrived at 10 am.
The Afghan border market has been closed a lot in the past due to conflicts and illness outbreaks, so be sure to check if it's running in Ishkashim before going.
Pin it!