I think seeing the Northern Lights is on just about everyone's bucket list these days. At least it definitely seems to be gaining in popularity. And for good reason too – the Northern Lights are magical!
But of course the problem is, they're not exactly dependable.
And I'm well acquainted with the dangers of getting so excited for something that I set myself up for disappointment. I think Dan has learned to dread Halloween and Christmas because I'll spend so long looking forward to them that on the actual days I inevitably end up in tears.
So while I think the Northern Lights are well worth the journey, it's also important not to make your trip all about seeing them. Because while if you choose Abisko to see the Northern Lights you'll have a very high chance of seeing them, there's still a chance that you won't, or that the aurora you do manage to see won't be spectacular.
The good news is, I think Abisko is actually well worth the trip even without the Northern Lights. Like actually, though.
I only spent a week in Abisko, so I don't know all the things to do there, and definitely couldn't experience all the things I did know about, but staying with friends who work in Abisko at least meant that I had some very good advice for what to do in Abisko when I wasn't waiting around for the Northern Lights.
Update 2019: I've since returned to Abisko and Kiruna and added to this list.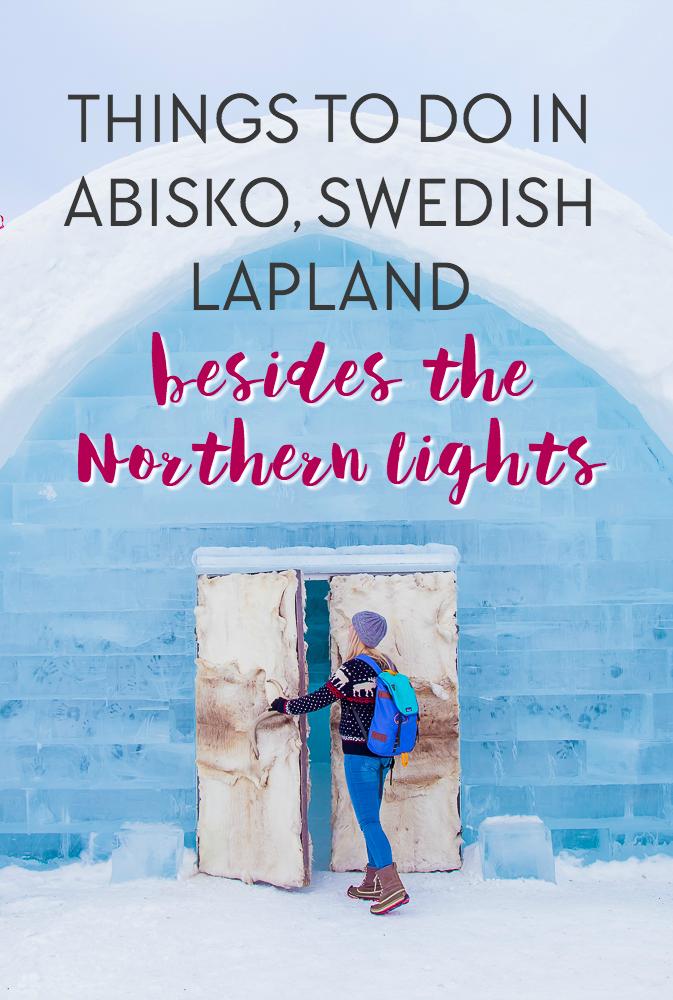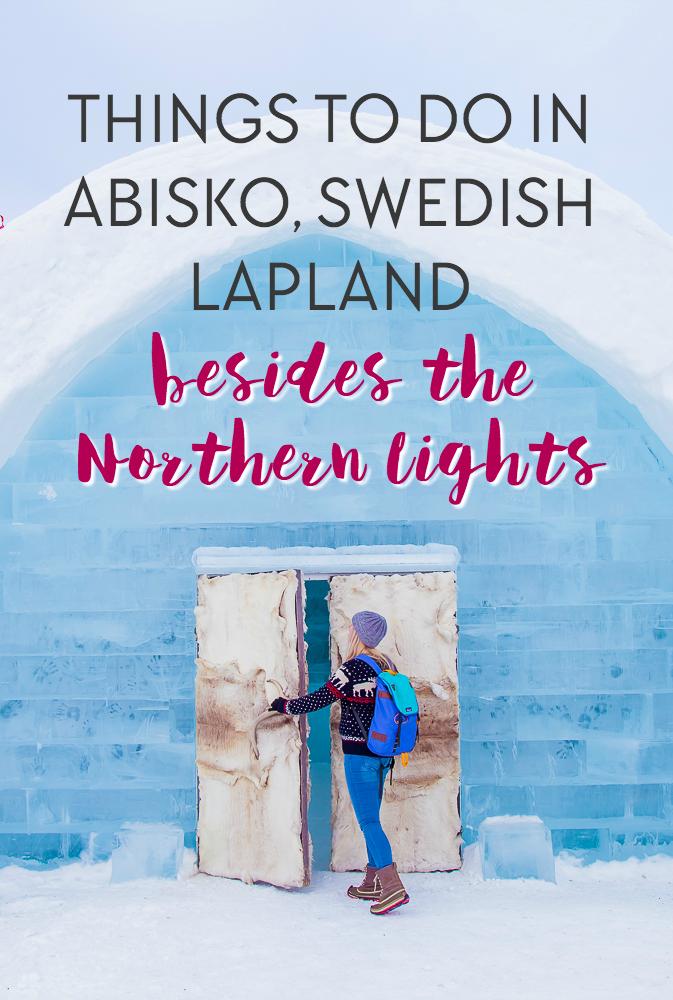 Visiting the Ice Hotel 365 in Kiruna
So, at first I thought paying to visit a hotel sounded ridiculous, but visiting the Ice Hotel was actually one of my favorite experiences in Swedish Lapland. It is so cool. Literally! Aahaha, sorry.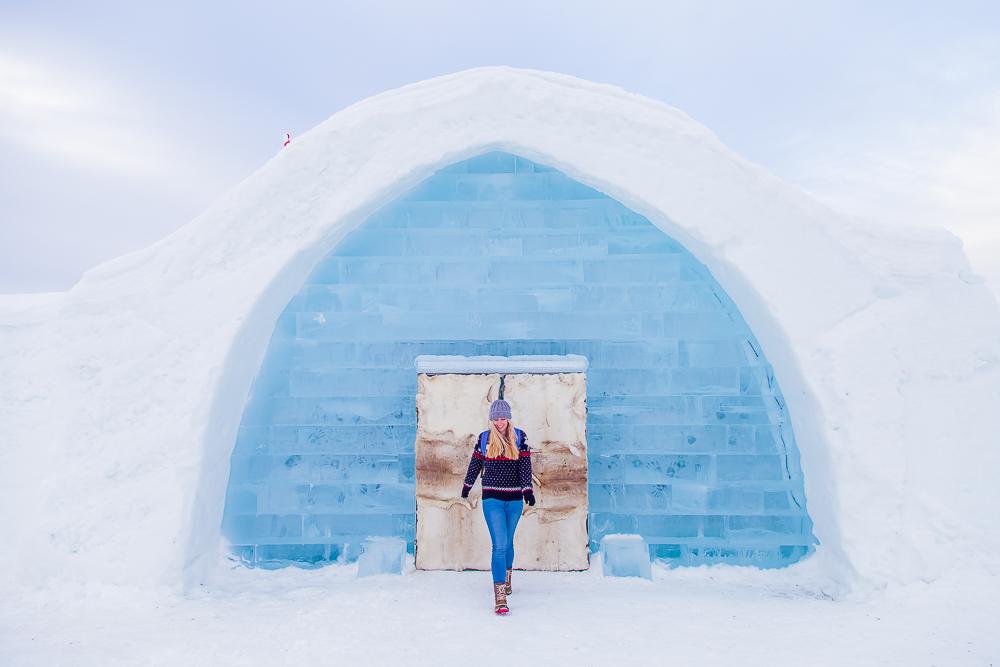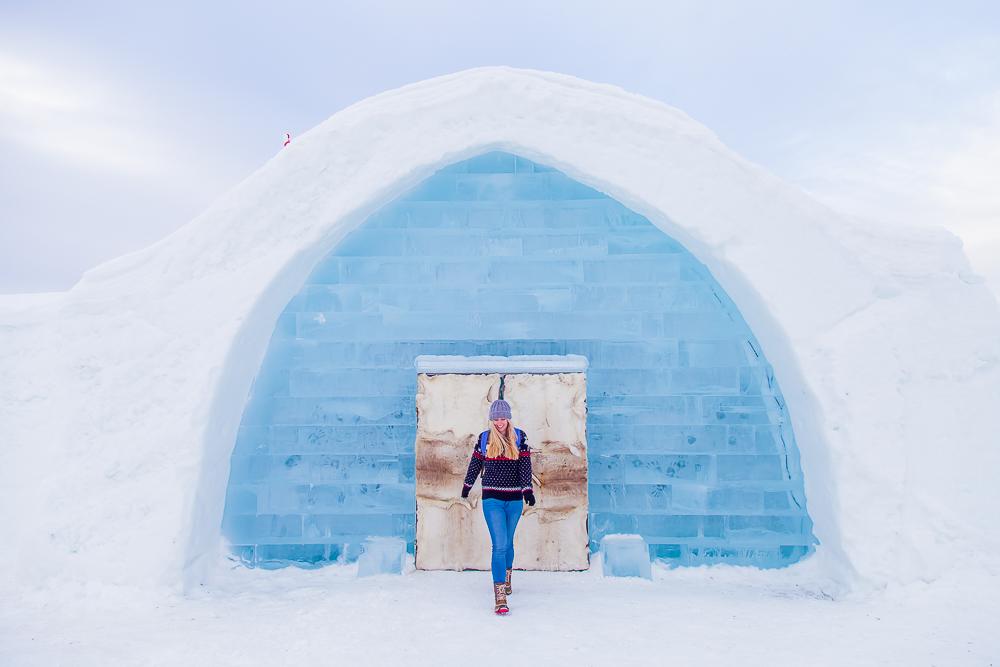 all photos of me were taken by Rachel!
The Ice Hotel in Jukkasjärvi (outside Kiruna) actually consists of two ice hotels: one that is rebuilt each season, and a brand new ice hotel that will be open 365 days a year! That might seem crazy when you think of all the sun that will be shining on the hotel during the summer, but they've actually set up solar panels to harness the power of the midnight sun to keep the interior a cool -5 degrees.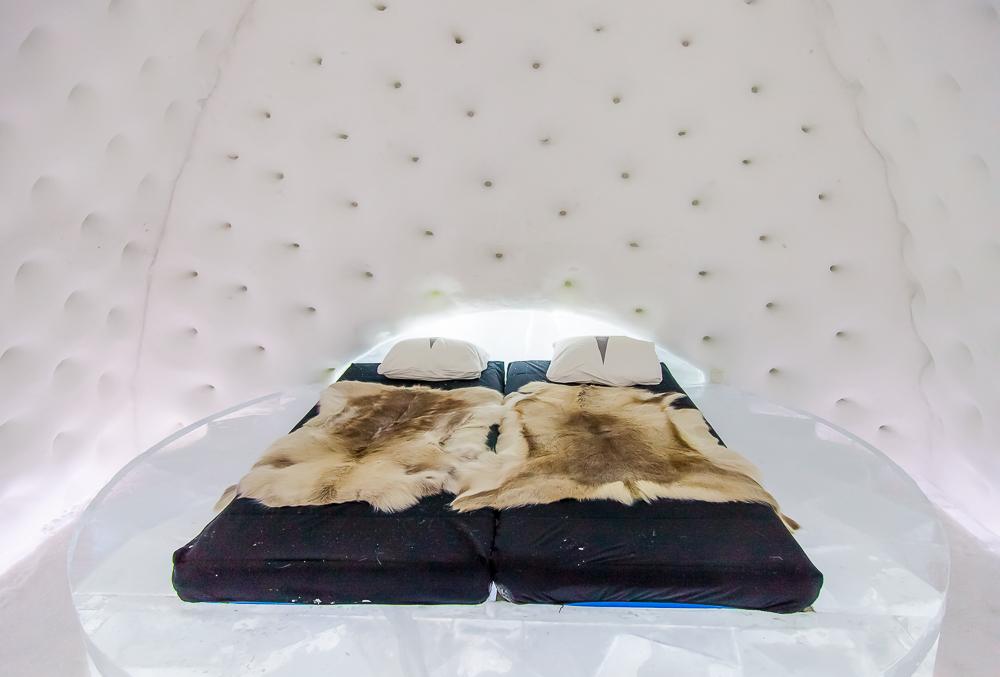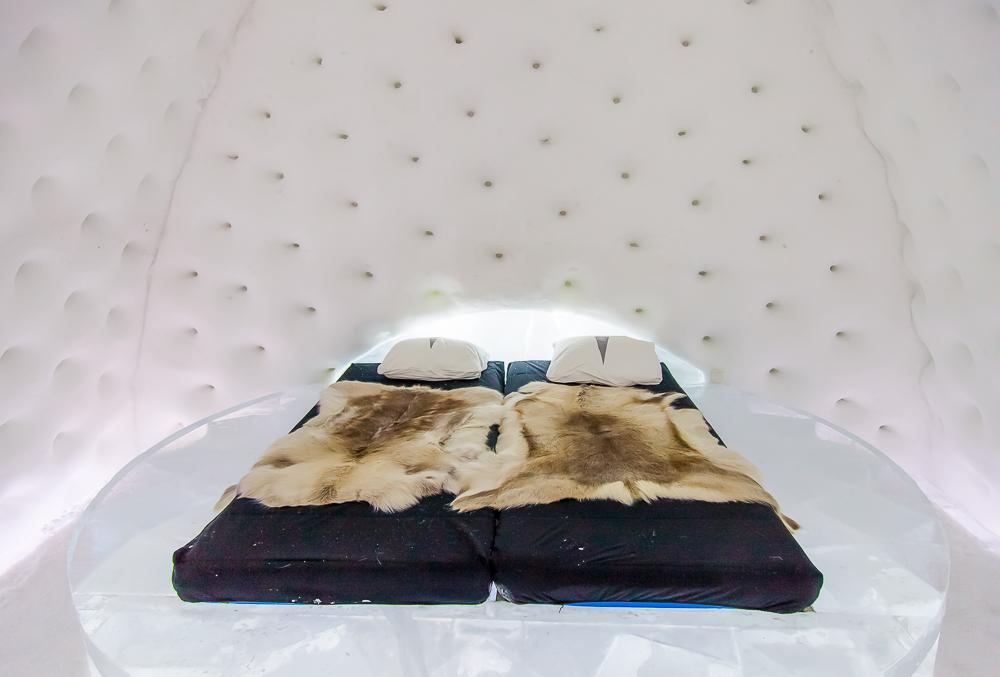 I visited the ICEHOTEL with Lights over Lapland. The tour included transportation from my accommodation in Abisko and tickets to the hotel and cost 1375 SEK.
The guided tour only lasts 20 minutes, where the guide tells you about the history of the hotel, the harvesting of ice for the hotel, the different designs of the rooms, and the details of how the 365 day ice hotel works. And then you'll have over an hour to explore the two ice hotels on your own!
That was of course my favorite part of the tour. Any of the occupied rooms were locked, so Rachel and I just tried every door we found to see if it opened – and a lot did!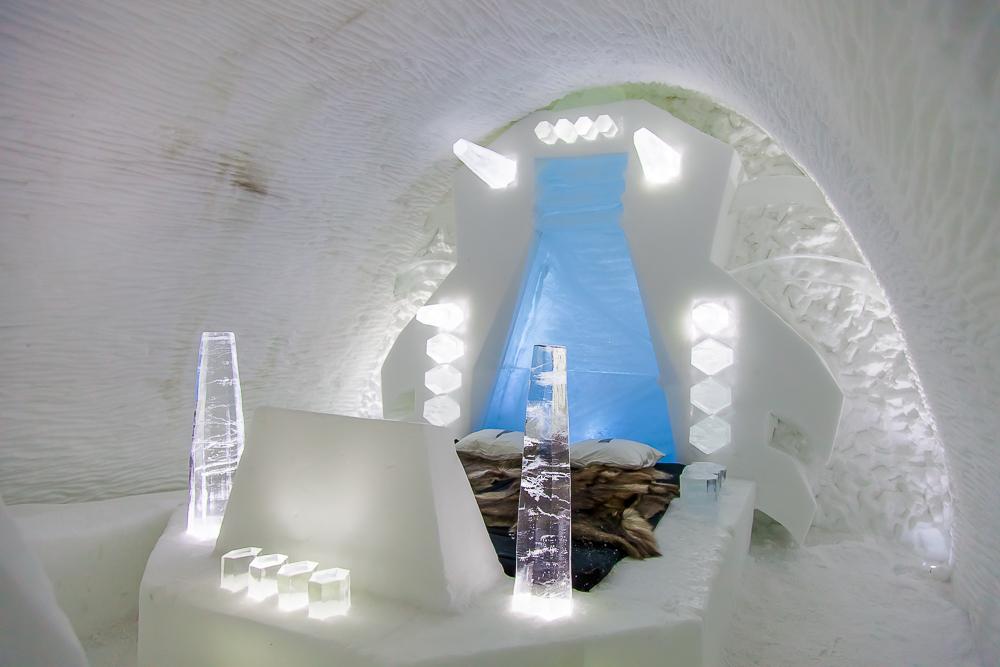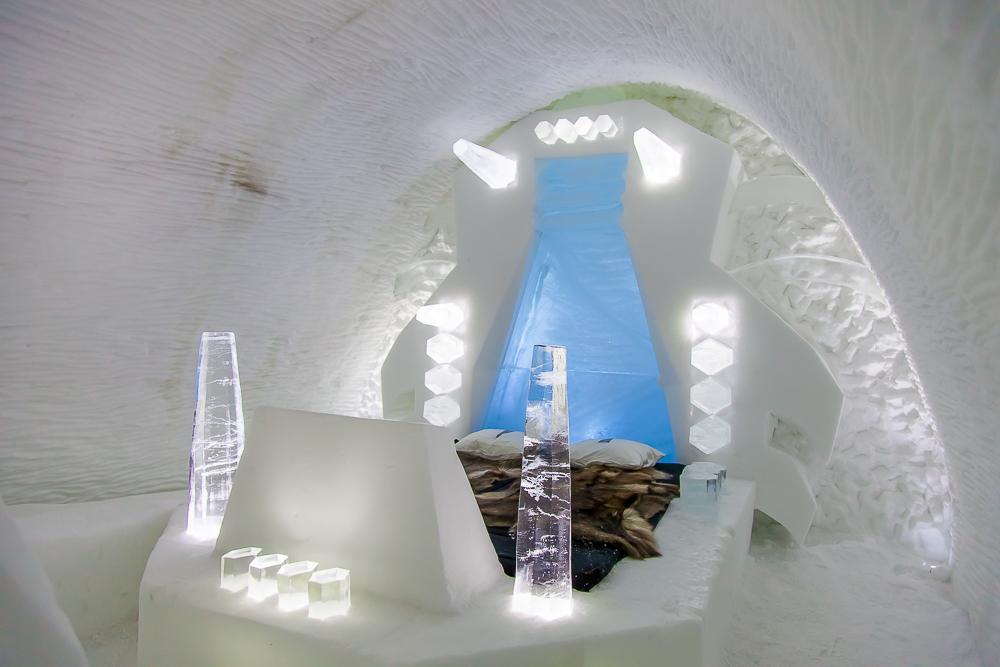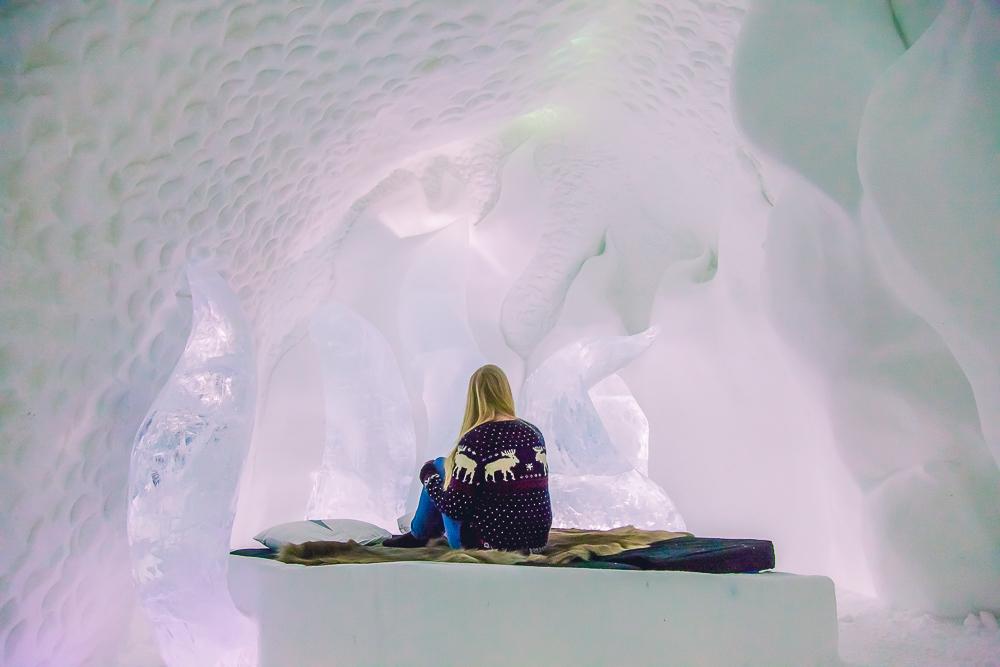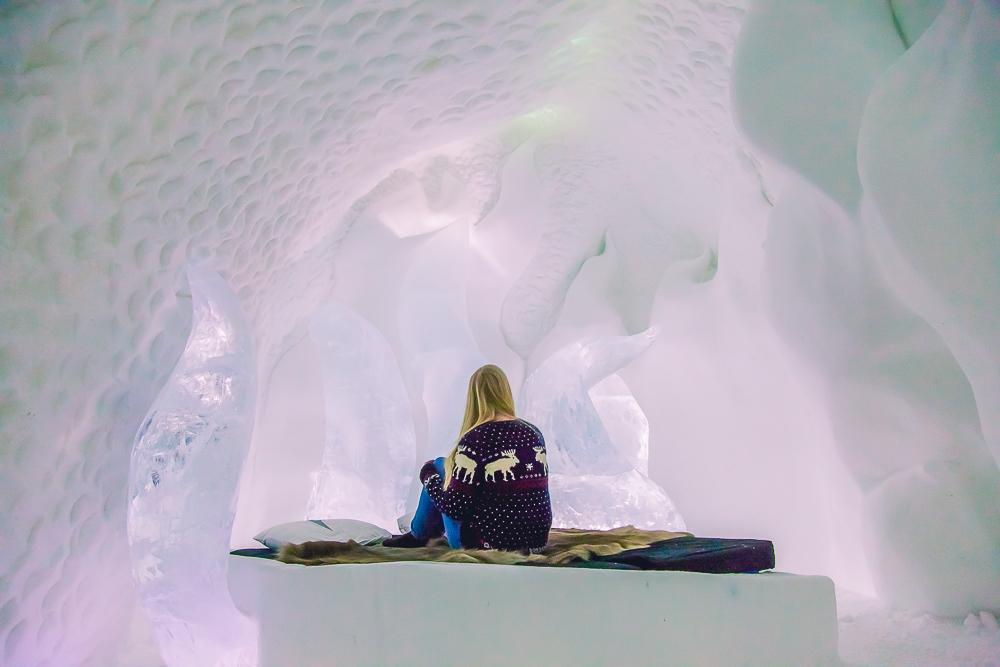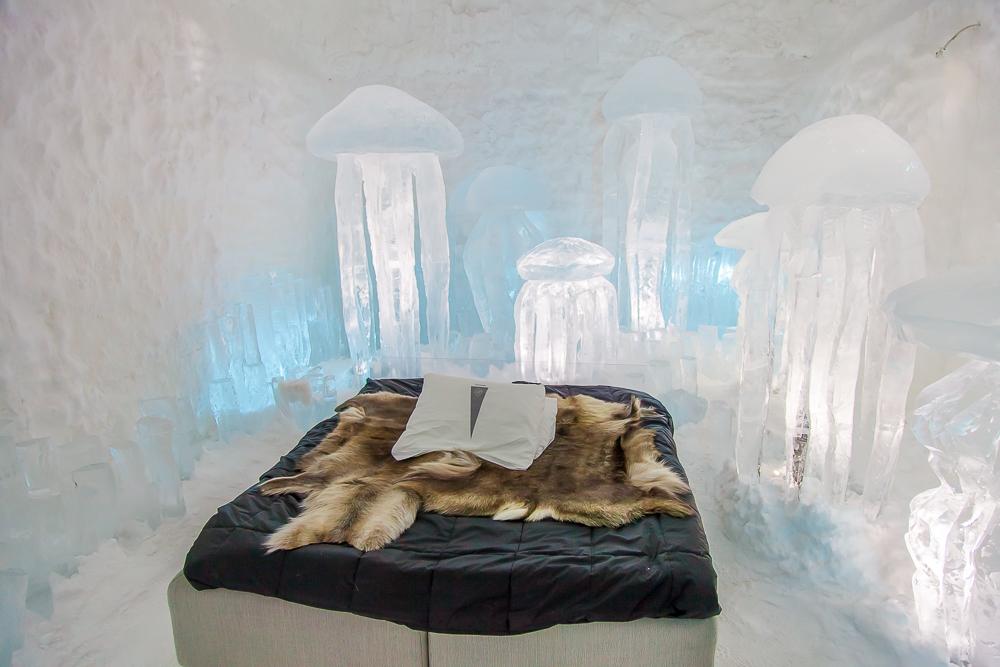 While some of the cheaper ice rooms were quite basic, some of the designs for the luxury rooms and the art rooms were very elaborate. Artists from around the world come up with potential designs for the rooms, and if their design is chosen they are brought to Kiruna and taught how to shape the snow and ice to make their design a reality.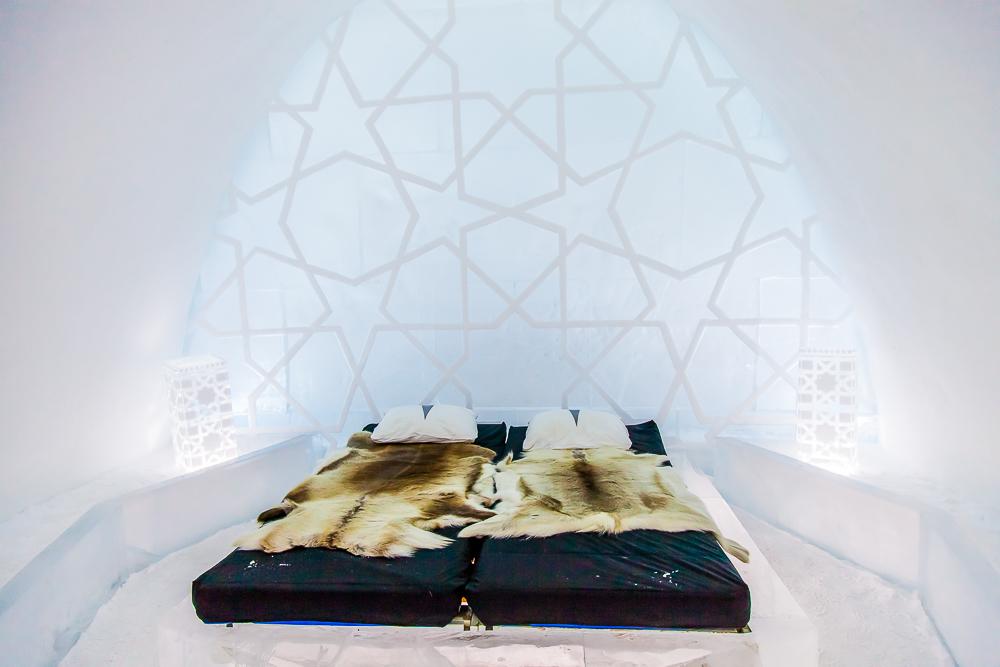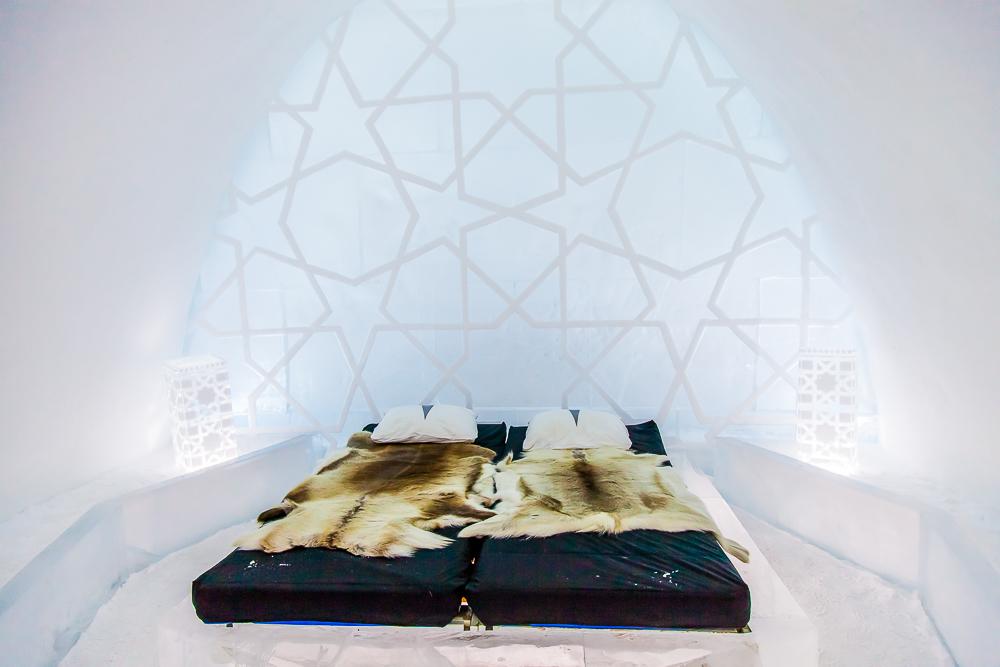 I also just loved how hotel-like the ice hotels were – both had lobbies, numbered hallways for the rooms, and the 365 ice hotel had an ice bar, while the other one had a chapel for weddings!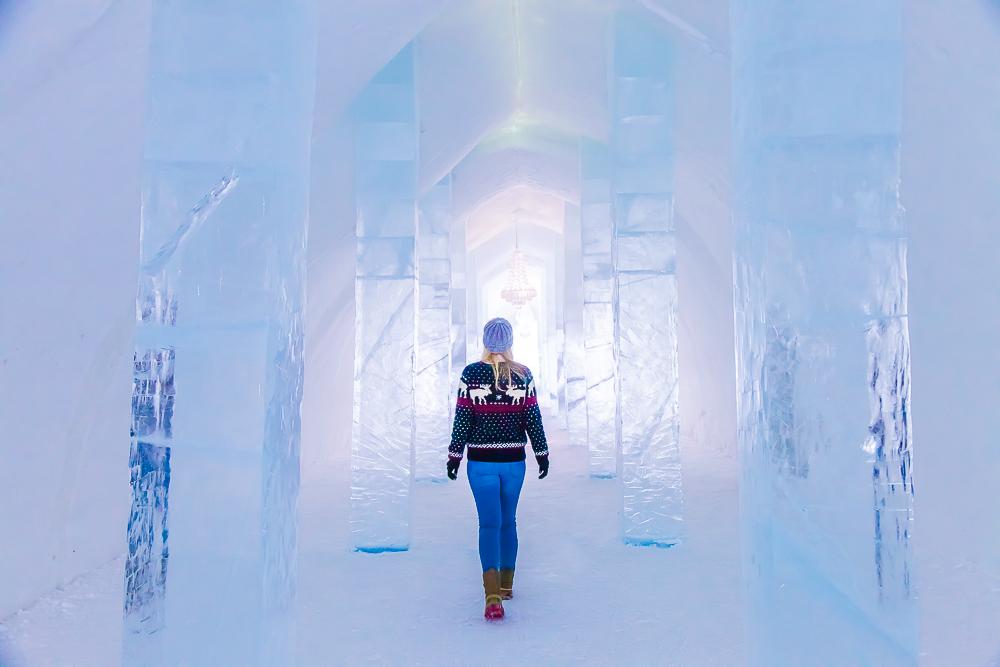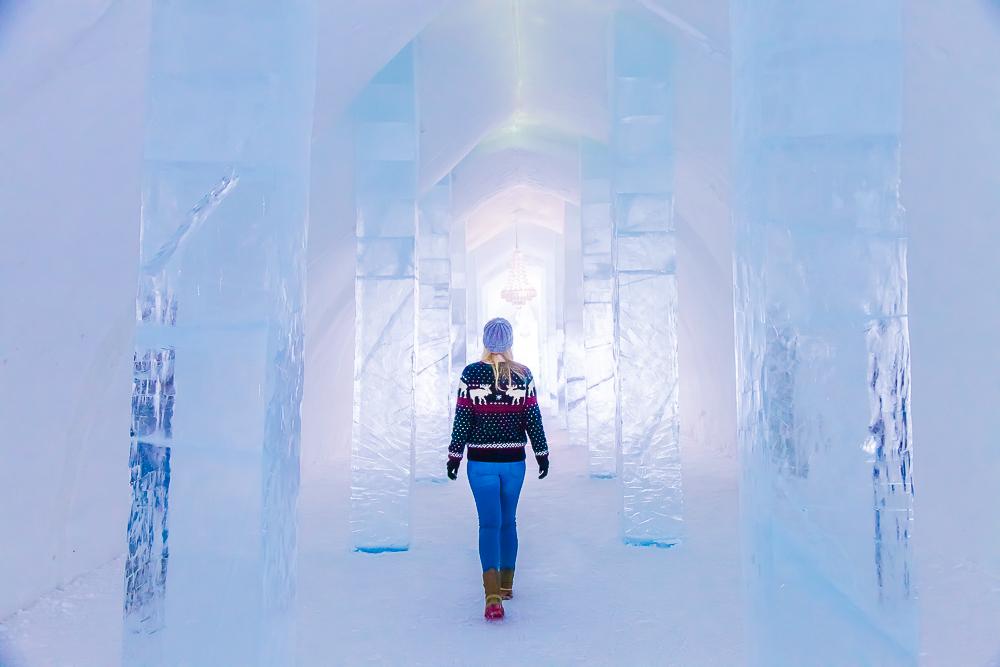 If you want to organize transport to Kiruna independently you can get a bus from Kiruna to the hotel in Jukkasjärvi for around 50 SEK, and entrance to the hotel is 325 SEK, which includes a short guided tour. You can book an overnight stay at the hotel here.
Husky Sledding
My friend Danielle recently came to visit me and while looking for Airbnbs in Abisko I stumbled across this husky home Airbnb. It's closer to Kiruna, but they organize tours up to Abisko if you want – though you should still have a great chance of seeing the Northern Lights in Kiruna as well.
They offer husky sledding and lots of other tours and activities, but the best part is that the caravan is owned by two tour guides who also have a pack of huskies. They let you spend as much time with the huskies as you want – and you can even bring one of the huskies into your caravan at night! I wrote more about our stay at the husky Airbnb in Kiruna here.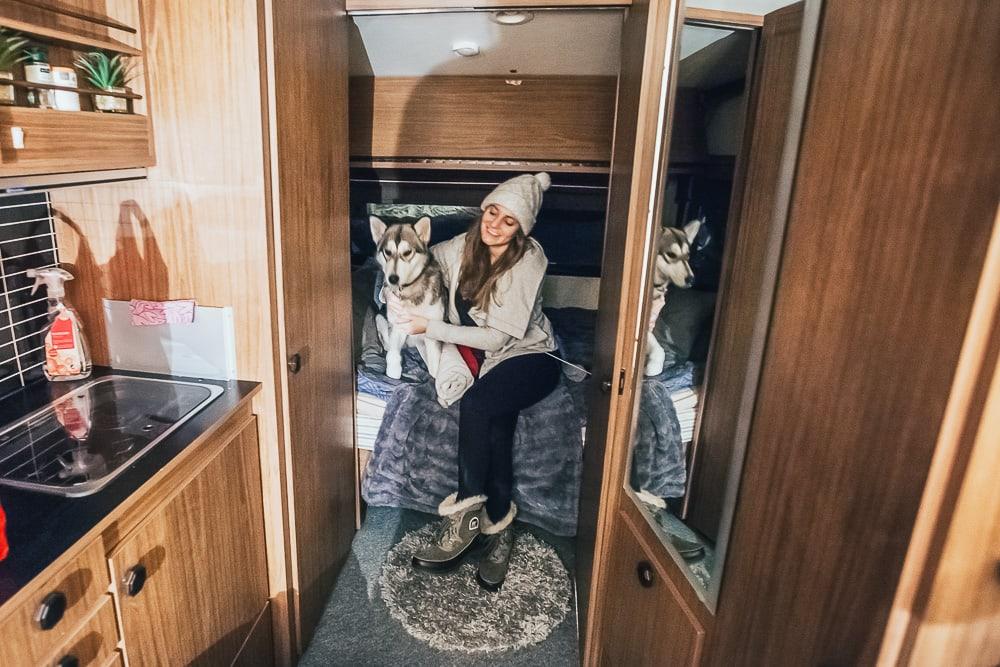 This is an especially great place to stay while hunting for the Northern Lights because you'll have an amazing time regardless of if you see them – because you'll be hanging out with huskies. It's also a good option if you're on a budget, because you don't need to book a husky sledding tour with them in order to hang out with the huskies (though I'd also recommend booking husky sledding with them if you can!). Check prices and availability here.
I was skeptical about husky sledding for a long time, because I love dogs and wasn't sure how well working dogs are treated, but after doing it a couple of times now I can confidently say that the dogs love it! They get so much more exercise and socializing than any pet at home would, and huskies are meant to live in the cold so this is where they're the happiest.
Plus husky sledding is so fun. Like, I was actually really scared to do it at first, but the sleds don't go too fast and you can control them when you're driving – so just brake whenever you get scared.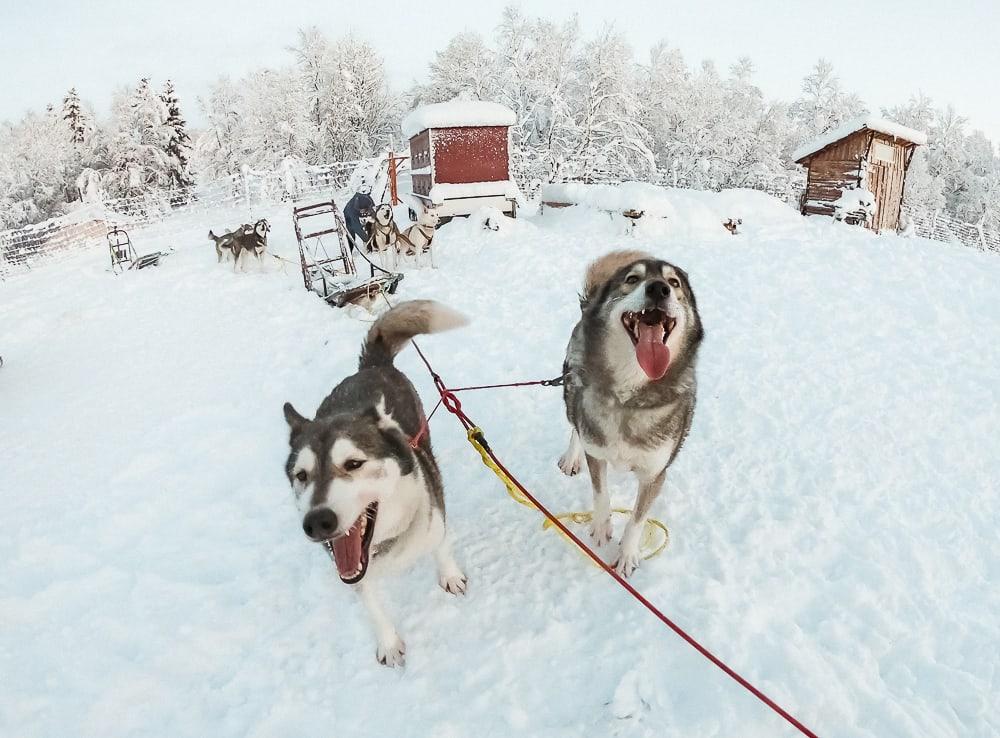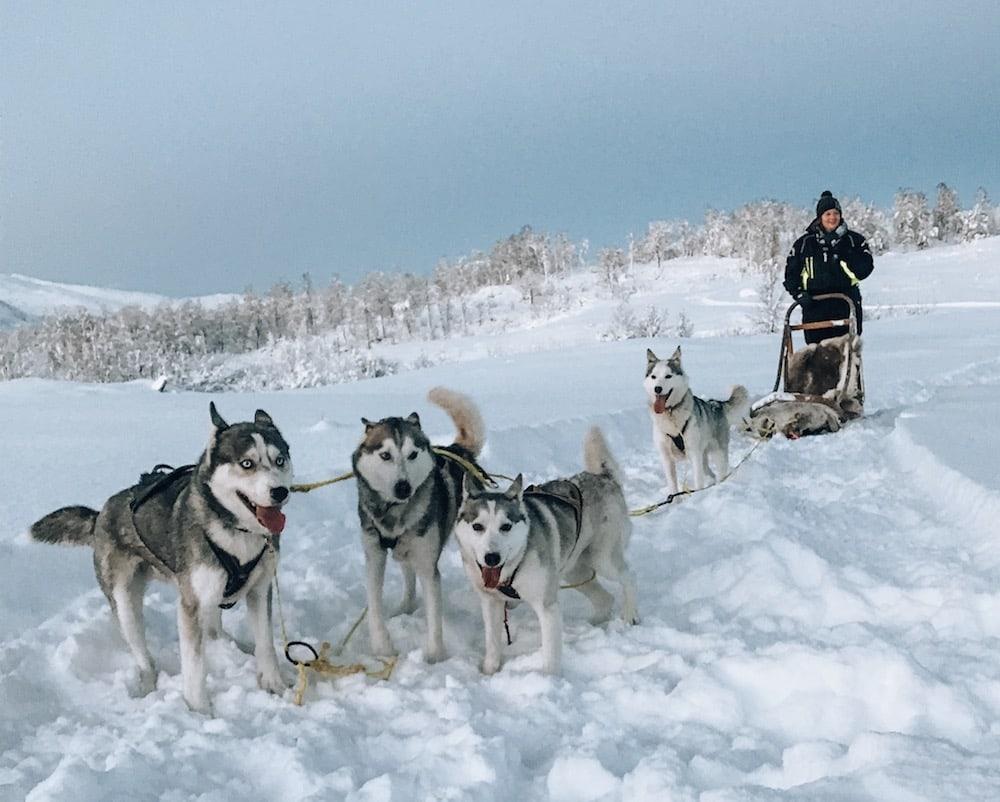 I'll also add that while a lot of companies offer husky sledding, personally I would try to go for family-run husky tours. Both the husky tour I did in Senja, Norway, and this one in Kiruna are run by a couple who treat the huskies like part of the family. So you know the huskies live really happy lives.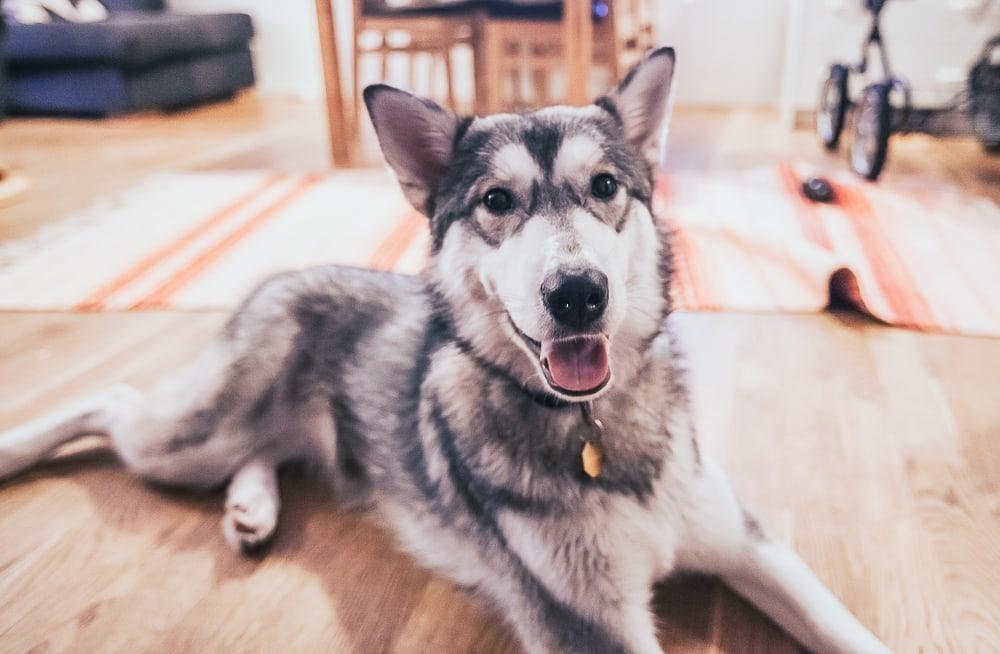 The Sami Reindeer Experience
This was the most expensive thing I did in Swedish Lapland and to be honest I wasn't sure it would be worth the price tag (2195 SEK). Um guys, visiting the reindeer in Rávttas was SO worth it. Like, this ended up being my top experience in Abisko – it even topped seeing the Northern Lights!
First we got to feed the reindeer inside their pen, which was where I learned that reindeer are hilarious.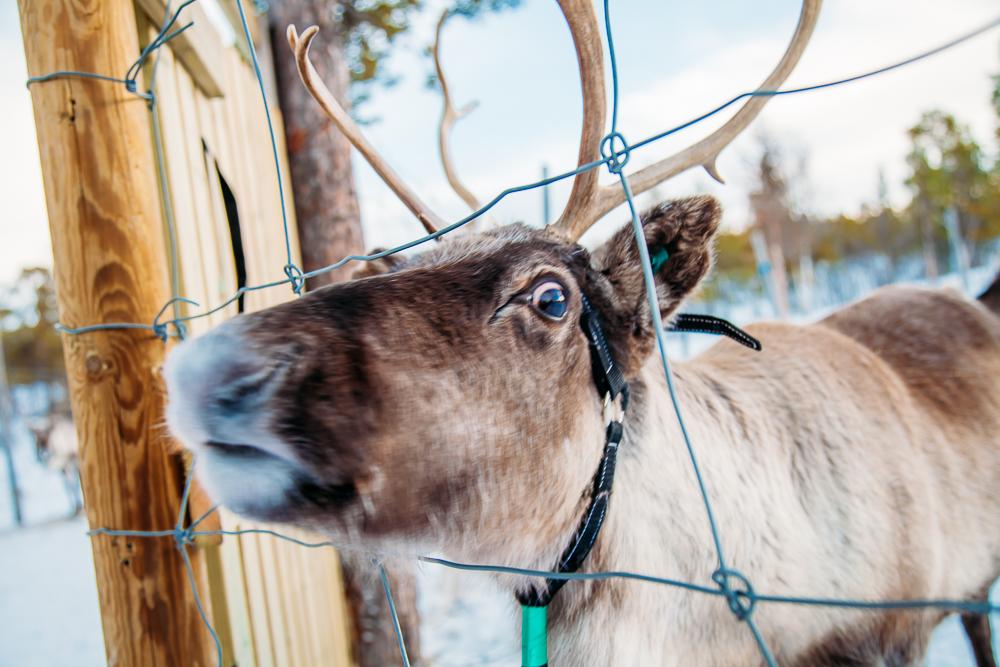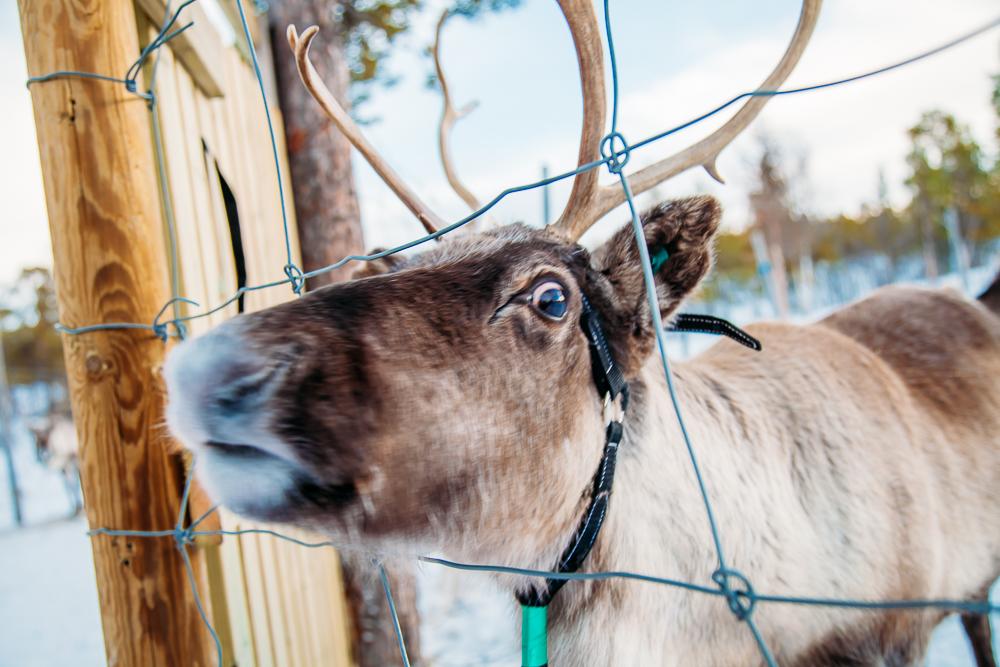 Don't worry – the reindeer are only cooped up in the winter – in the summer they wander the surrounding woods and mountains completely freely, before they are rounded up again for the winter.
And then we each got a turn taking a reindeer sleigh ride around the pen. I was actually a little terrified during my ride – reindeer can really gallop!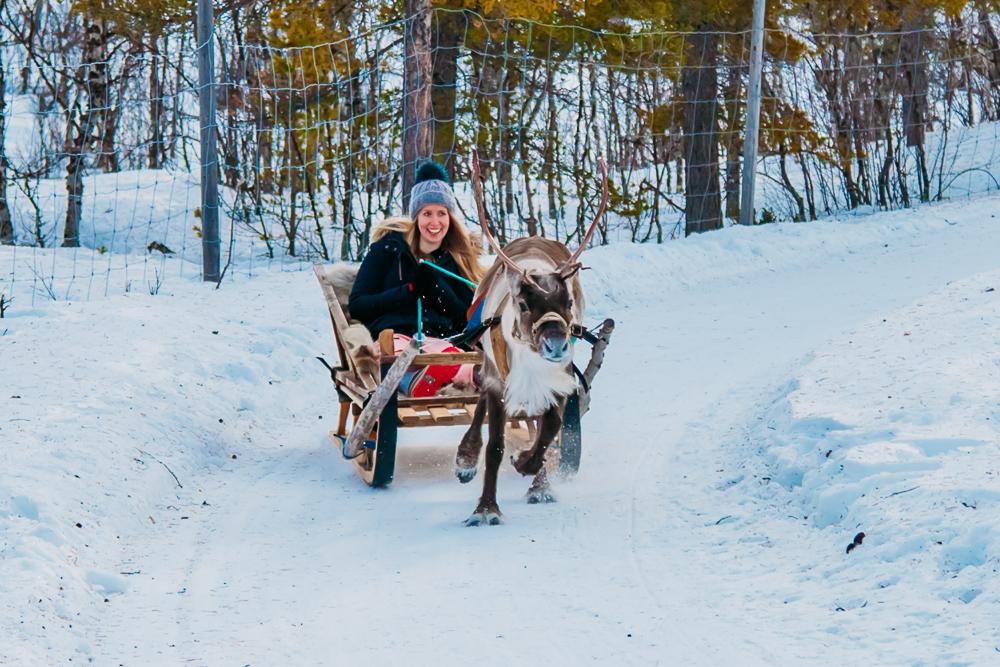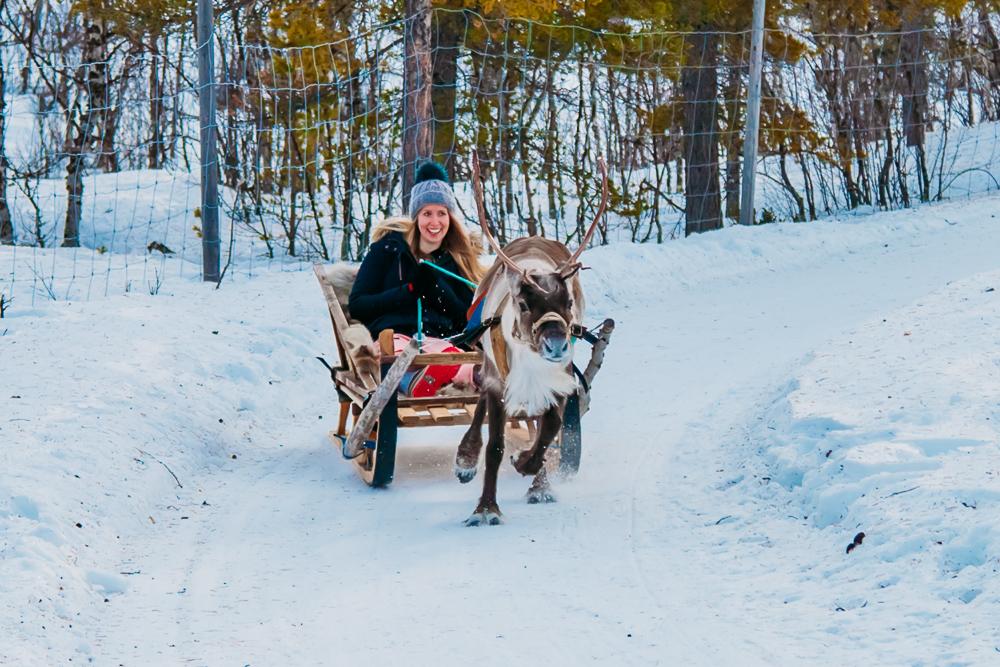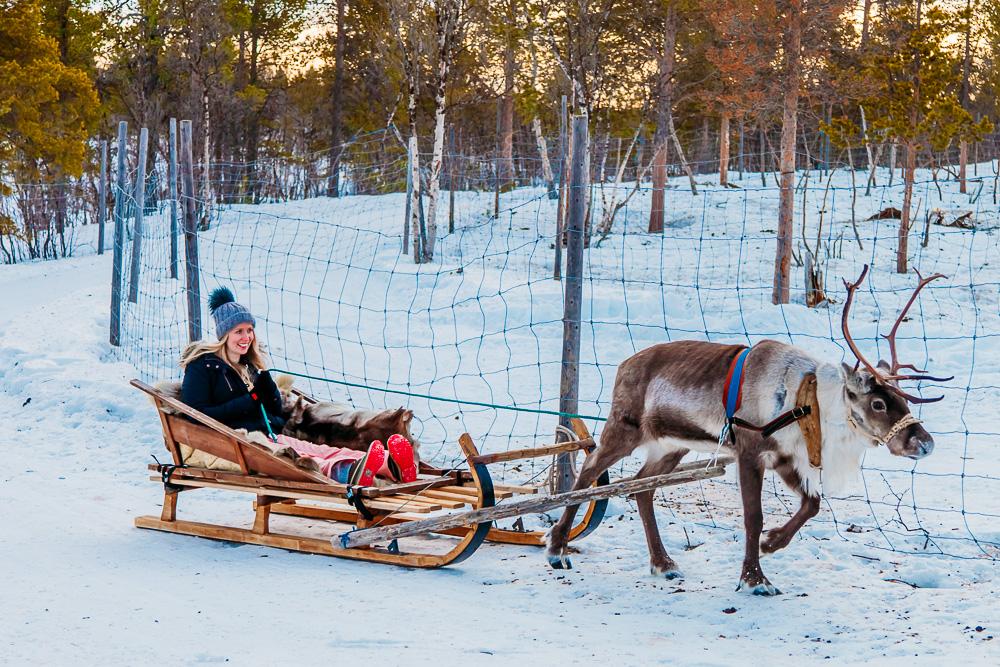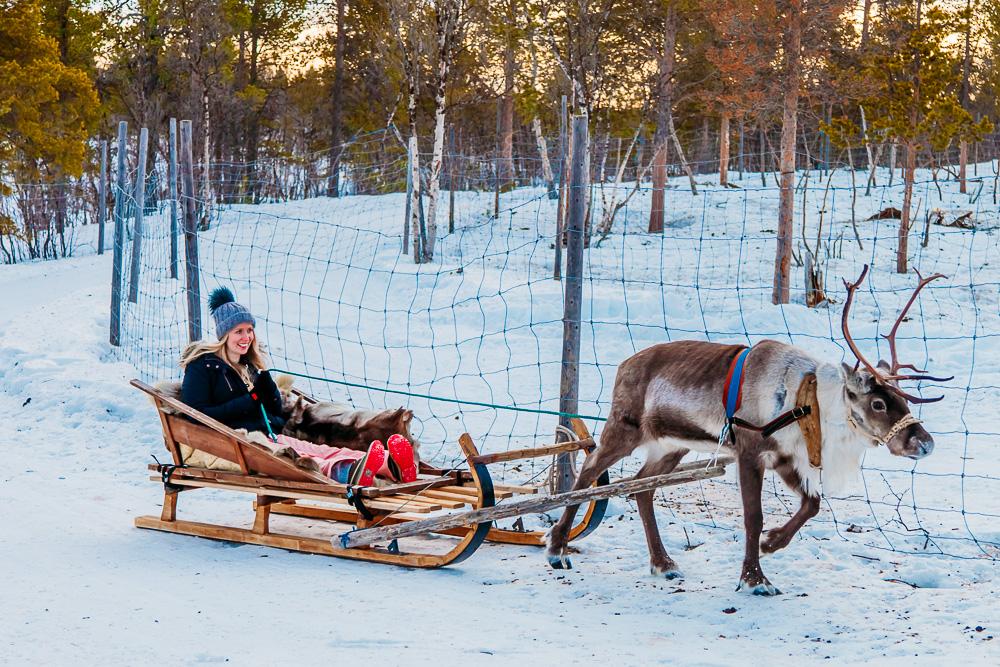 And then we went into the Sami family's tepee for lunch (um, they served smoked reindeer meat – in theory I was sad for the reindeer, but also it was so yummy).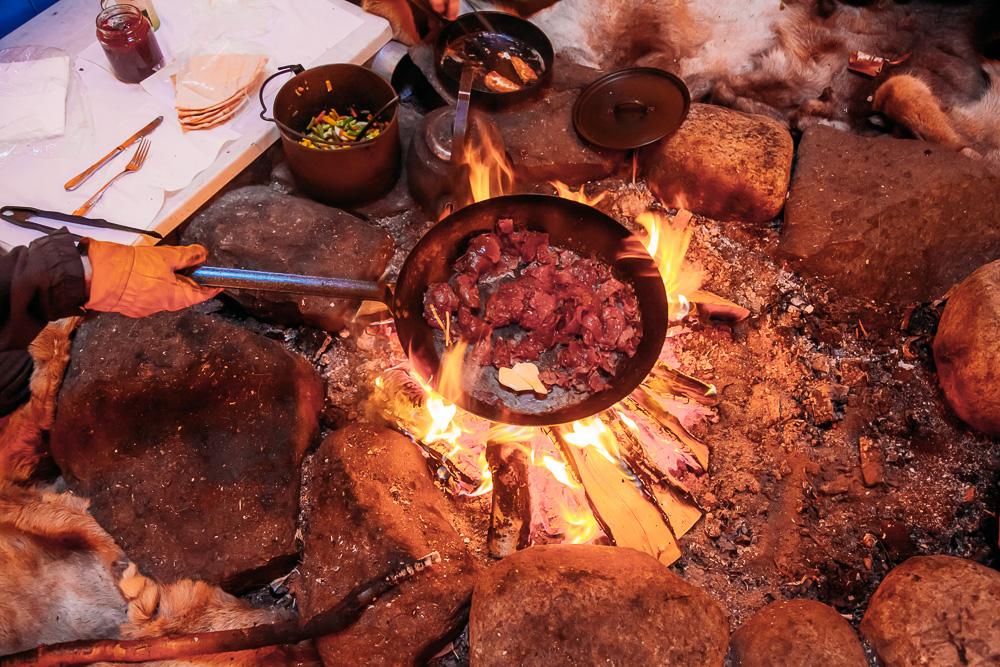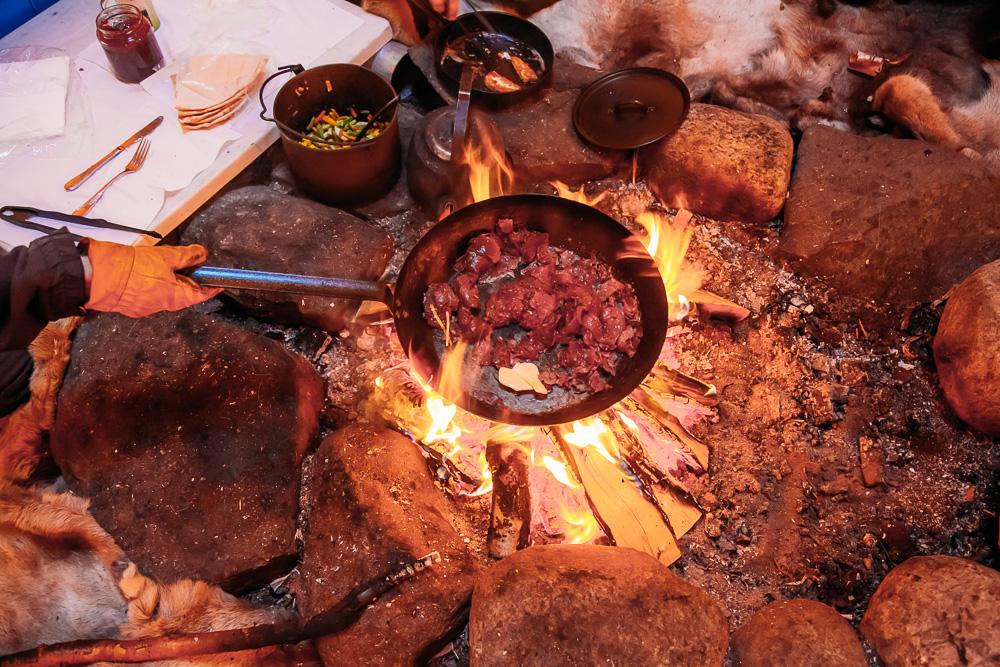 And if you want to combine a tour of the ice hotel with the reindeer experience for a full day's tour before seeing the Northern Lights, you can book this tour on Viator which covers all the main sites in Kiruna.
Visiting Narvik in Norway
I feel like this one is going to make any Norwegians reading this lol, because Narvik isn't exactly known as an exciting destination. In fact Rachel, Chris and I really only did the Fjäll to Fjord tour because it's with Rachel and Chris's company and they had extra spaces so let us do it for free.
Plus Rachel was almost out of Norwegian brown cheese, Chris needed cross-country ski poles, and I had been gone from Norway for nearly a week so, you know, was feeling home sick.
But actually, I would absolutely recommend a trip to Narvik to anyone visiting Abisko – especially if you've never been to Norway.
First of all, the drive is stunning. And as a Norwegian, of course I loved that the most beautiful scenery started as soon as we crossed the border into Norway. And then we also stopped at a fjord to take photos, so I think everyone on the trip who had never visited Norway really felt like they had gotten at least a small taste of it.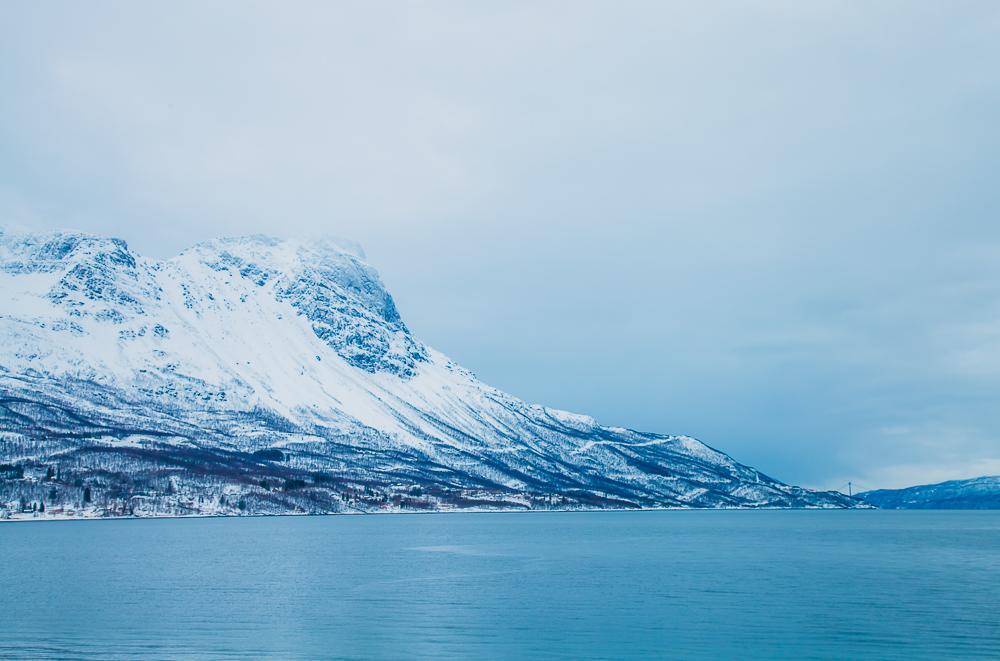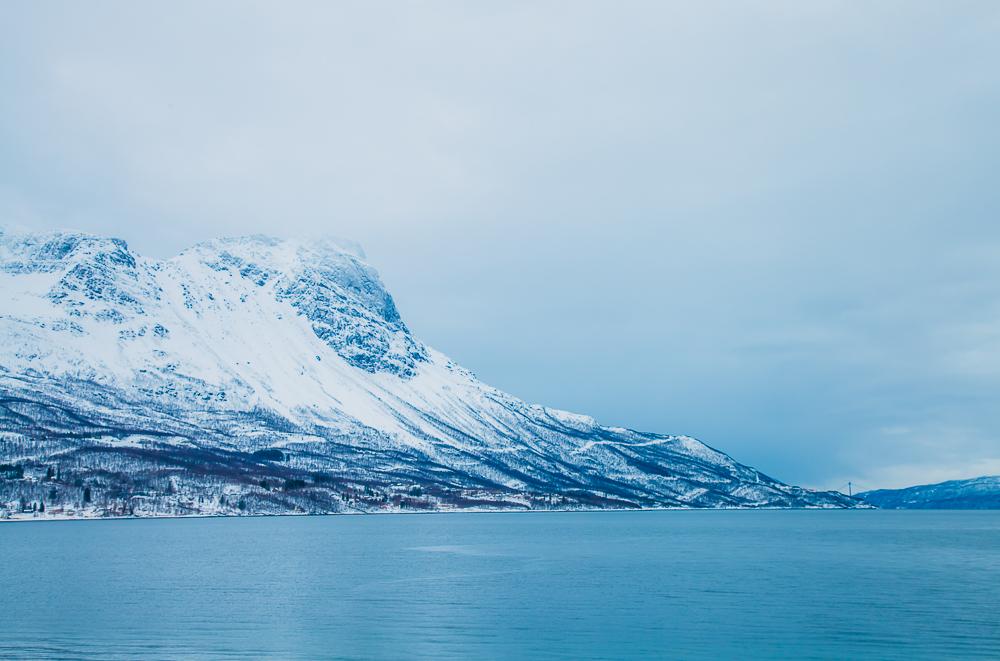 There's an option to book lunch at the Scandic Hotel, which I think is supposed to have a great view out over Narvik, though Chris, Rachel and I opted to just get some lunch at a local café instead.
The tour price also includes a ticket to the Narvik War Museum, where you can learn about Narvik's role in World War II.
So all in all I think this is a perfect outing for people who really want to see Norway, but chose to visit Abisko instead because of the higher chances of seeing the Northern Lights. This way you can have the best of both worlds – those Norwegian mountain and fjord views during the day with Abisko's clear, aurora-filled skies at night.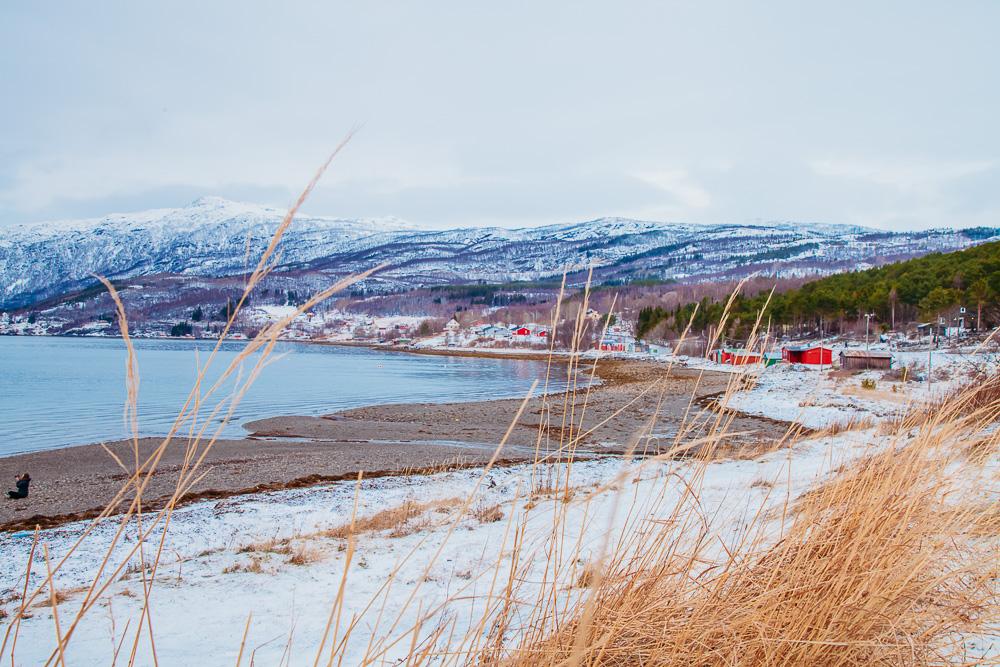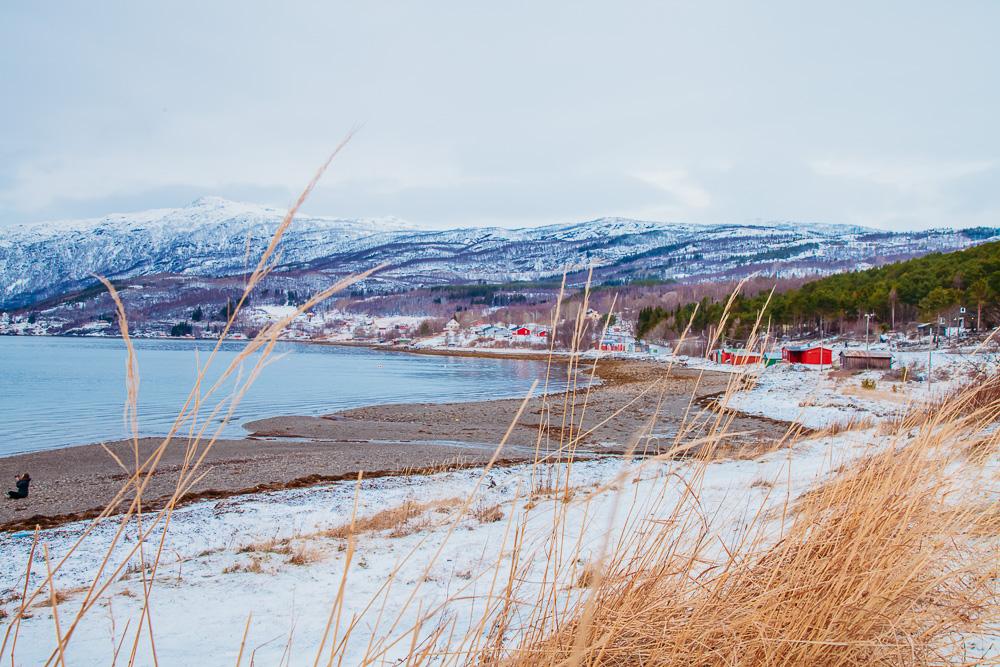 If you want to travel to Narvik from Abisko independently, you can take the train, which is also supposed to be a beautiful journey. Each way takes about an hour and a half costs around 75 SEK, and I believe there's a train leaving Abisko around 11 am and one returning from Narvik to Abisko around 3 pm.
Other popular things to do in Abisko
These are all the activities I had time for while in Abisko, but there are loads of other things you could fill your itinerary with to ensure that this trip will be amazing regardless of how much of the Northern Lights you manage to see. Some other popular things to do in Abisko besides the Northern Lights include:
Snowshoeing
Skiing
Ice fishing
But of course don't pack your schedule too tightly – you'll want plenty of energy in the evenings to be outside watching for the Northern Lights!
And if you're going to be visiting other areas of Northern Norway, Sweden, or Finland, search on Viator for more tour options to fill up your days. Just be sure to book early!