This post was written in collaboration with Pixter
If you follow me on Instagram, then you might have noticed that lately my stories have taken place in a different setting. Dan and I have moved!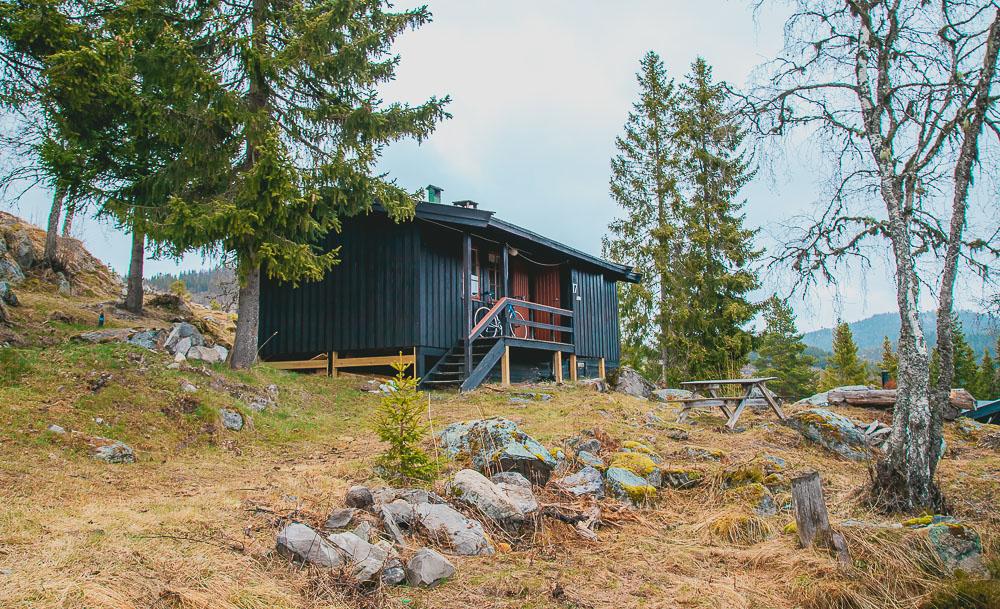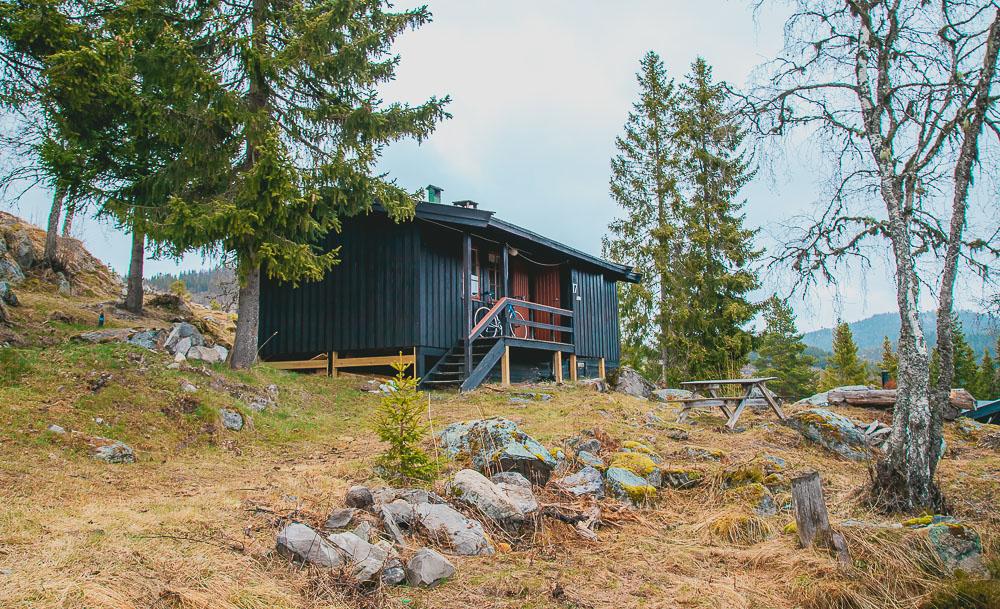 Okay, we're still living up in the Norwegian mountains and we're still living in a cabin – in fact we only moved about 10 kilometers down the road from our old place. But it's still exciting!
You see, this cabin is right on the edge of town, which means that Dan can walk to work, and we can also walk to most of our friends' houses as well. Plus this place has a few modern conveniences that our last home was missing, like an indoor toilet and a washing machine.
It's funny, most people thought having an outhouse was extreme, but actually I think it was living without a washing machine that was the most difficult. There are no laundromats in town, so we had to wash all our clothes (and bedding and towels!) by hand. We did eventually buy a little camping washer that would spin our clothes around to wash them, but I still had to ring them out which took forever and was the most painful part anyway.
What I'm saying is, forget toilets, washing machines are the best modern convenience!
Though I should maybe mention that a mere 12 hours after moving into our new cabin it was discovered that the sewage pipes needed to be replaced and we were told to use the SPAR bathroom 20 minutes down the road for any solid businesses. So not only do we not have a functioning indoor toilet in this cabin, we're now living without an outhouse as well.
One day we will have an indoor toilet. One day! (Actually Dan and I are in Spain right now and I think it's all supposed to be sorted by the time we return home.)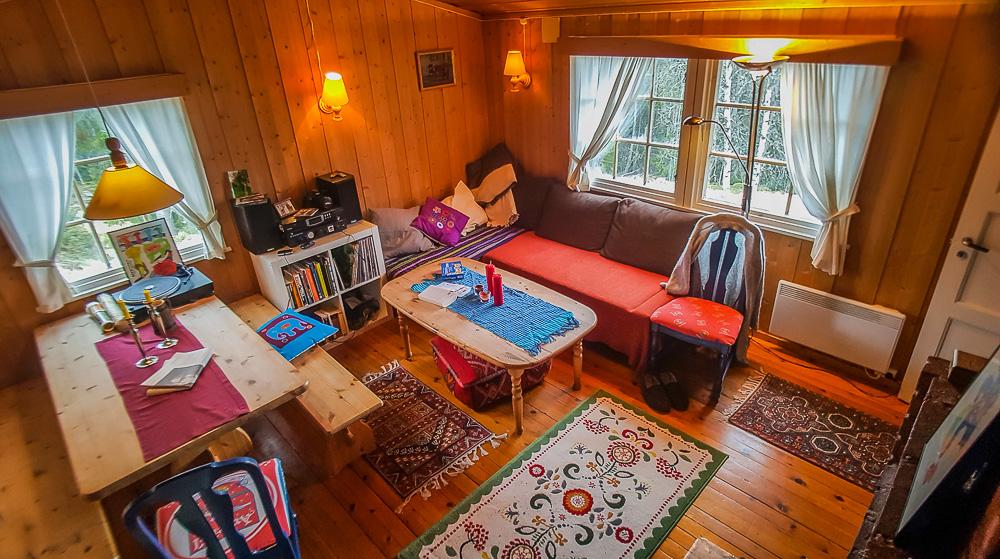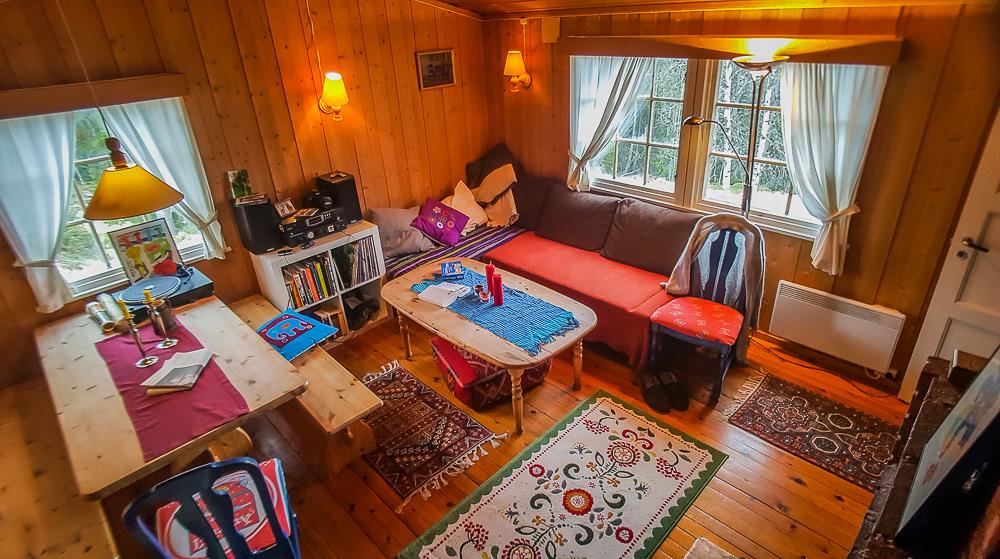 I love living somewhere much smaller (read: easier to heat) and Dan drove up to Trondheim to fetch our things from the storage container we had there, so we're finally living with all of our stuff again! I haven't had a chance to hang up any of our posters, but once I do it will really feel like our place.
Oh and we need plants! Lots and lots of plants.
Now, we'll actually only be living here until the summer, when we'll move into a house in the center of town. But for now this cabin is sort of perfect. It has two bedrooms and a kitchen, though I'm only showing you the top half of the kitchen because I made brownies right before taking the photos and it was a mess, whoops.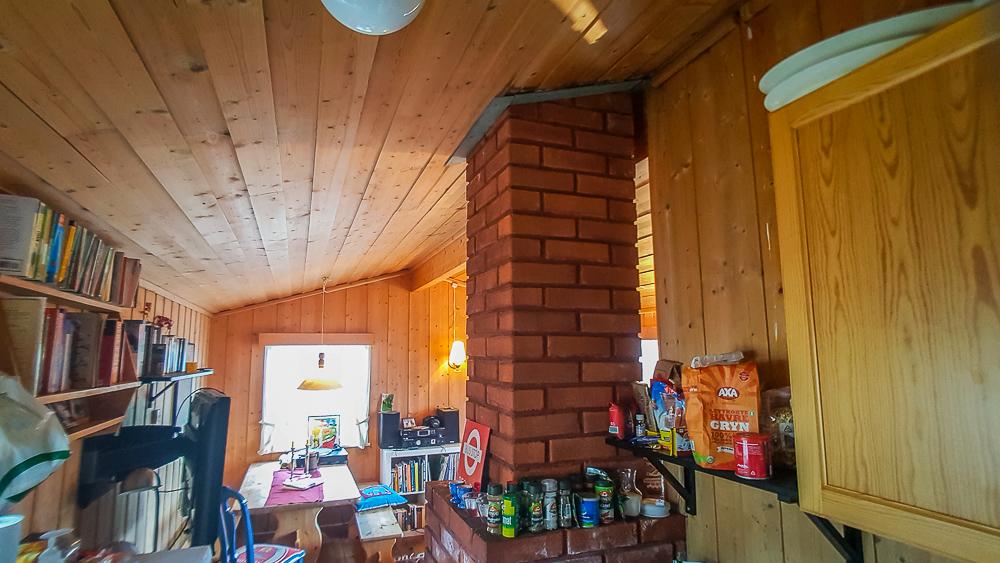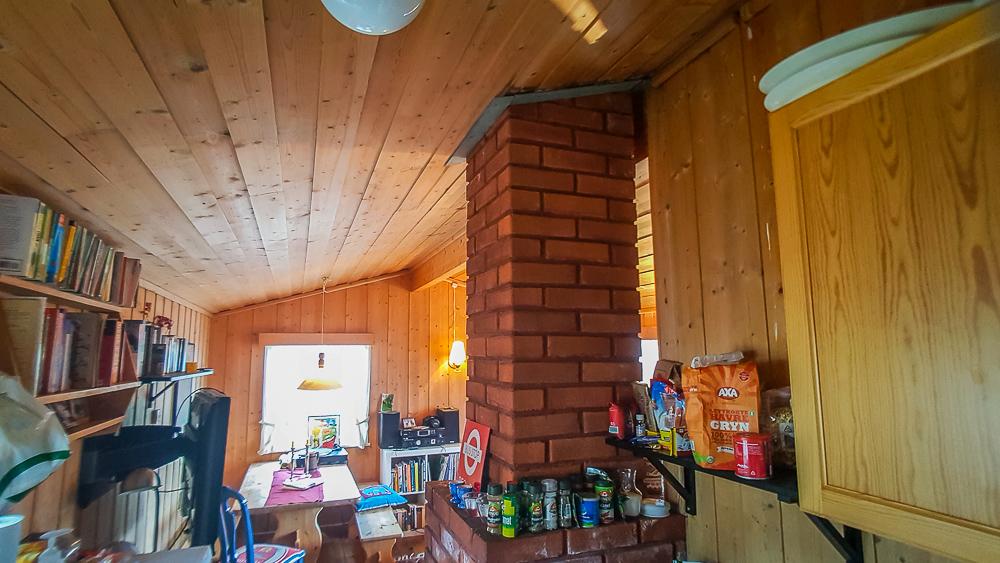 I know a lot of you were shocked by how expensive housing was in Trondheim, where my tiny studio apartment cost 9600 NOK (about $1200) a month, but this two-bedroom cabin is costing us 4200 NOK, or about $500 a month. So if you want to move to Norway but are worried about the high prices, consider moving to the countryside!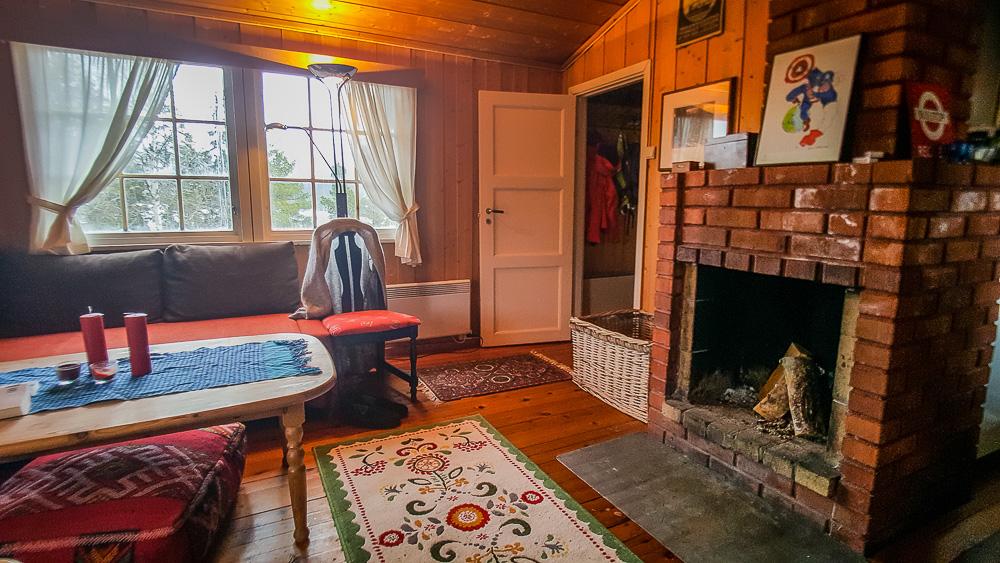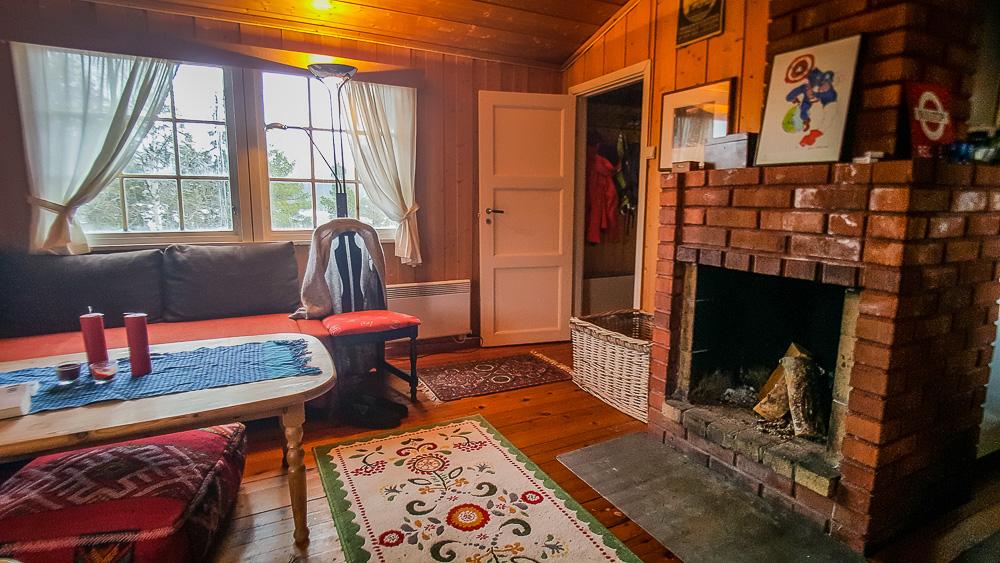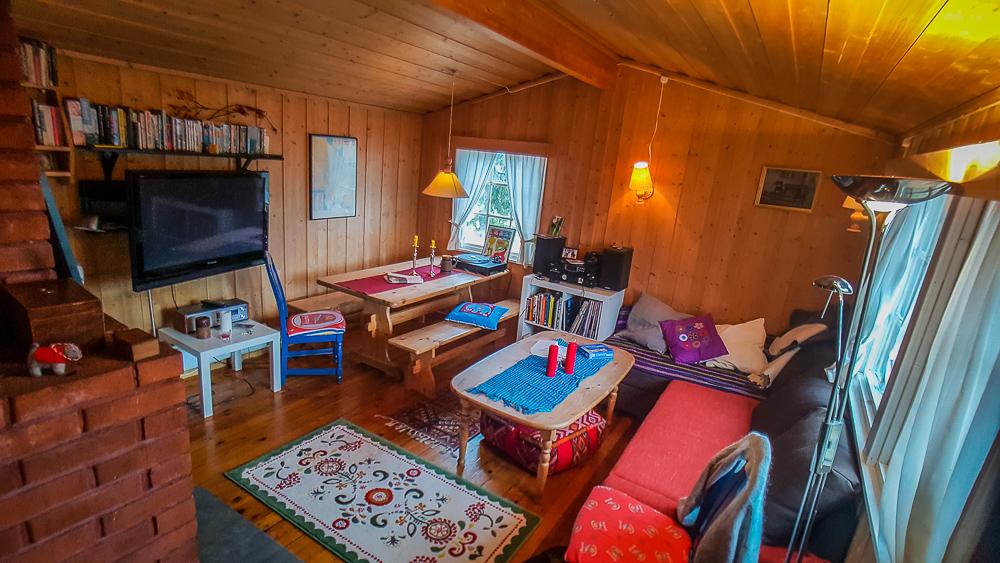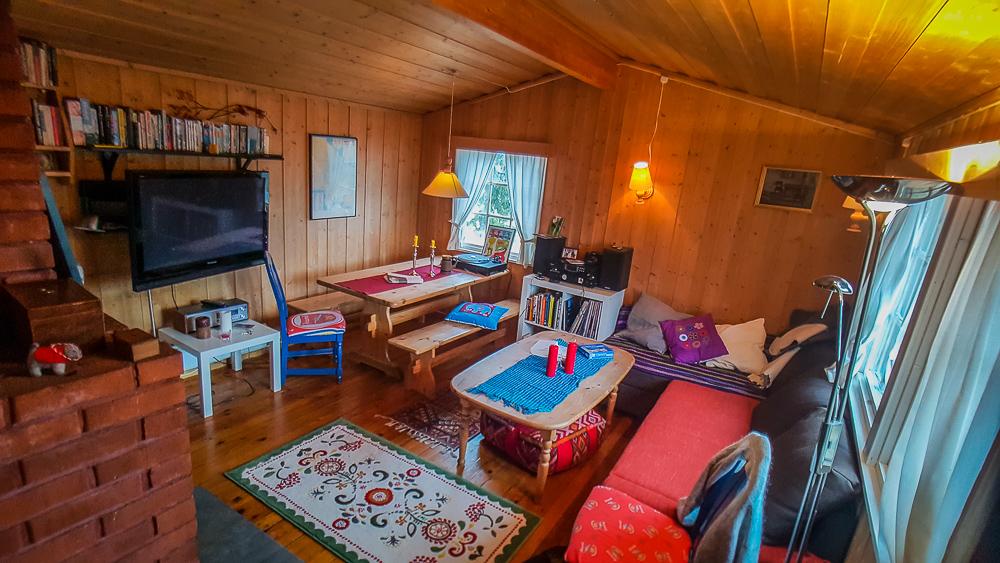 And if you're thinking that this place looks really big then no, it's not an illusion, except oh wait, it kind of is.
I shoot pretty much exclusively with my 24-105 mm lens, which almost always fits my needs since I tend to like my photos cropped in a bit. But every once in a while I do wish I had a wider lens that could zoom out to fit more in my photos.
And so, for these indoor shots where I wanted to capture as much of the rooms as possible, I attached the Pixter Wide Angle Pro lens to the camera on my phone and it magically got twice as much into the shot!
The Pixter Wide Angle Pro lens is designed to double the field of vision you can capture with your smartphone, and you can use it on both the front and back cameras on your phone.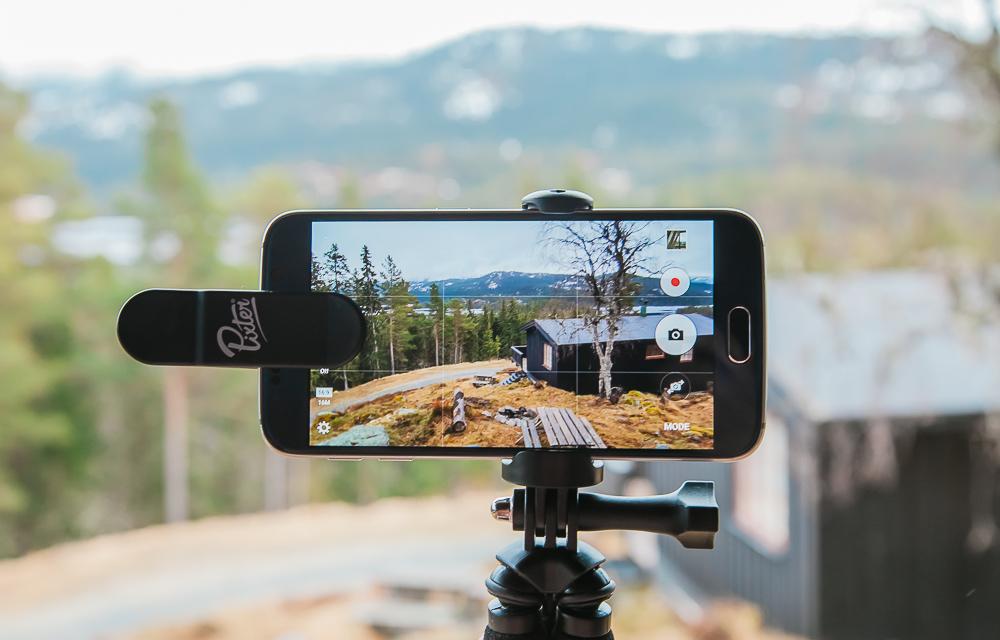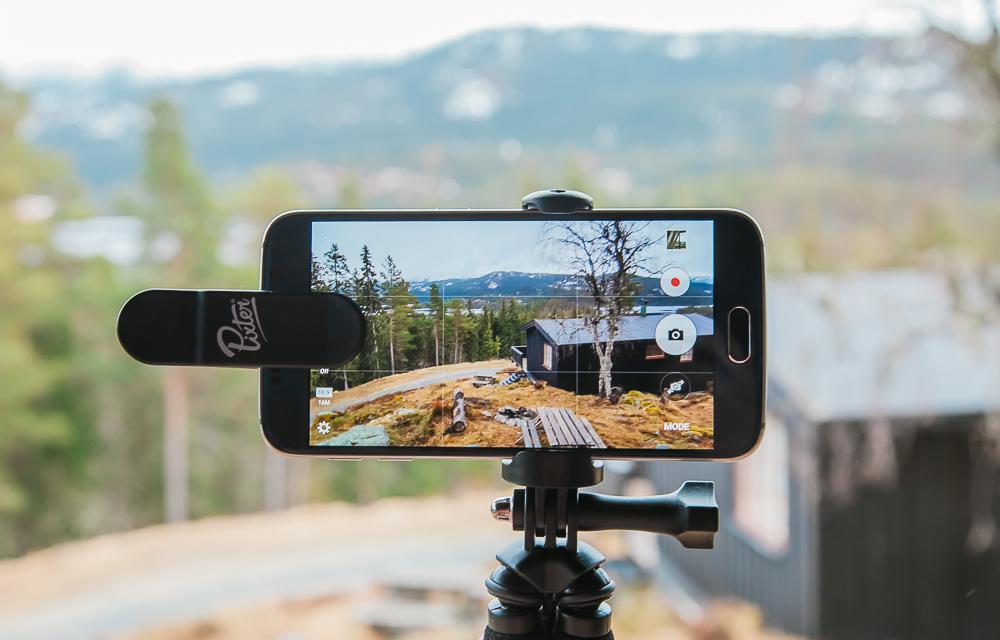 I first heard about clip-on lenses for phones years ago, but mostly people just said they never worked so I never bothered trying them out for myself. But then recently it occurred to me that I had dismissed phone lenses years ago, and there was a good chance they've come a long way since then. And I think they have! At least, I was really impressed with my Pixter lens.
I think it's a much better investment than buying a wide angle lens for my camera, since it's a lot more affordable than a camera lens and whereas I used to never want to use my phone for photos, now I can use it as an alternative to my DSLR camera (which weighs a ton and is not always convenient to have with me).
The lens really does make the field of view so much larger, which is especially useful for indoor shots as well as when you want to capture really wide landscape shots. The edges of the photos do tend to get a little blurry, but I think that just gives them a nice dreamy effect without having to add a filter.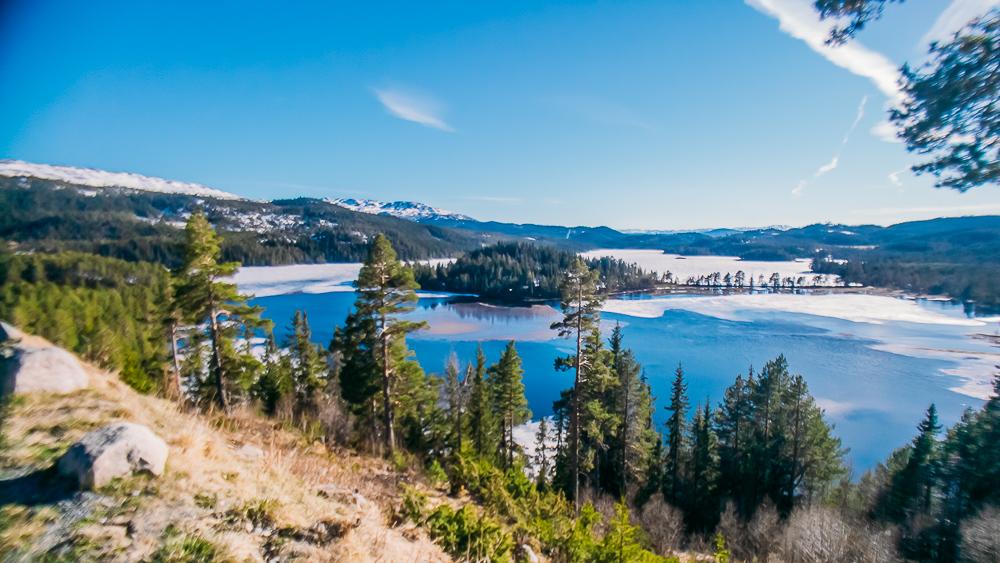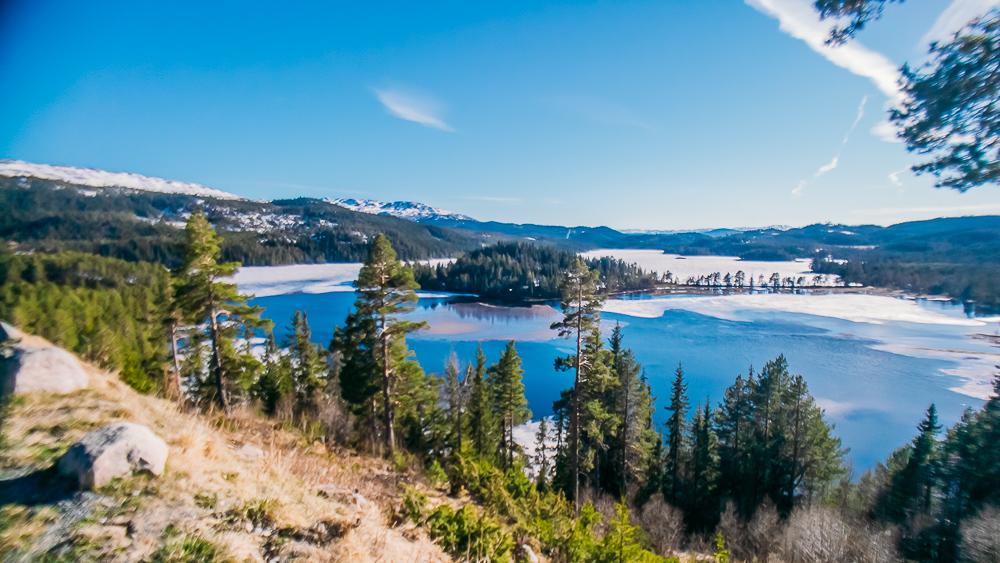 the view from in front of our new place!
I actually went ahead and got the Pixter travel packwhich comes with the Wide Angle Pro lens as well as a little tripod for your phone and a bluetooth remote. Now, I already had a tripod for my phone, but it was so flimsy and just sort of useless.
The Pixter tripod is so good though! I think I might like it even more than (or at least as much as) the lens itself. It's sturdy, the remote is handy for sneaky selfies, and I kind of just want to keep it attached to my phone always. Would that be weird?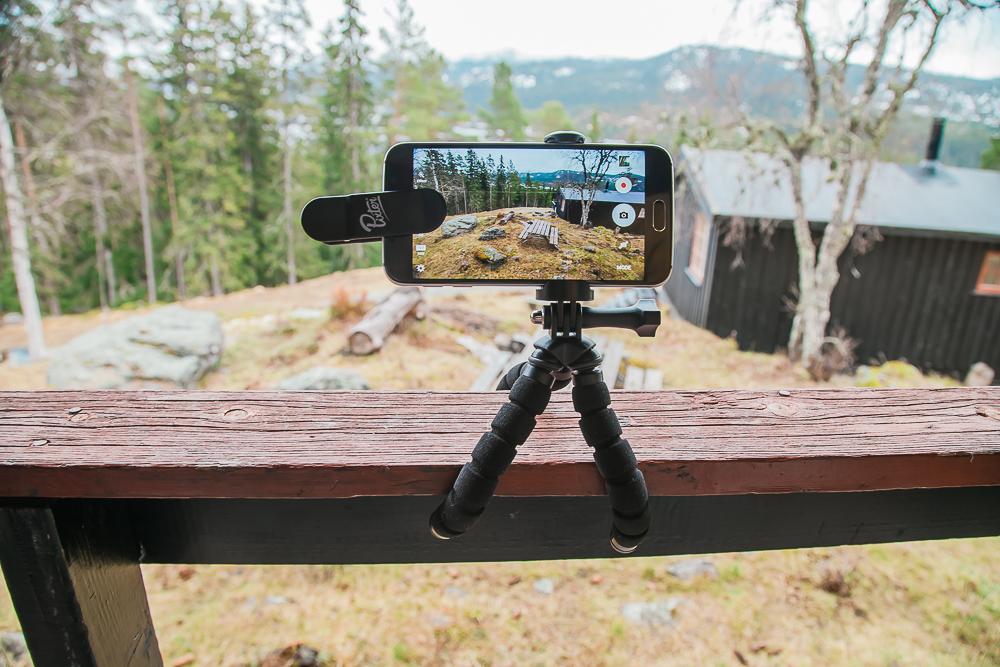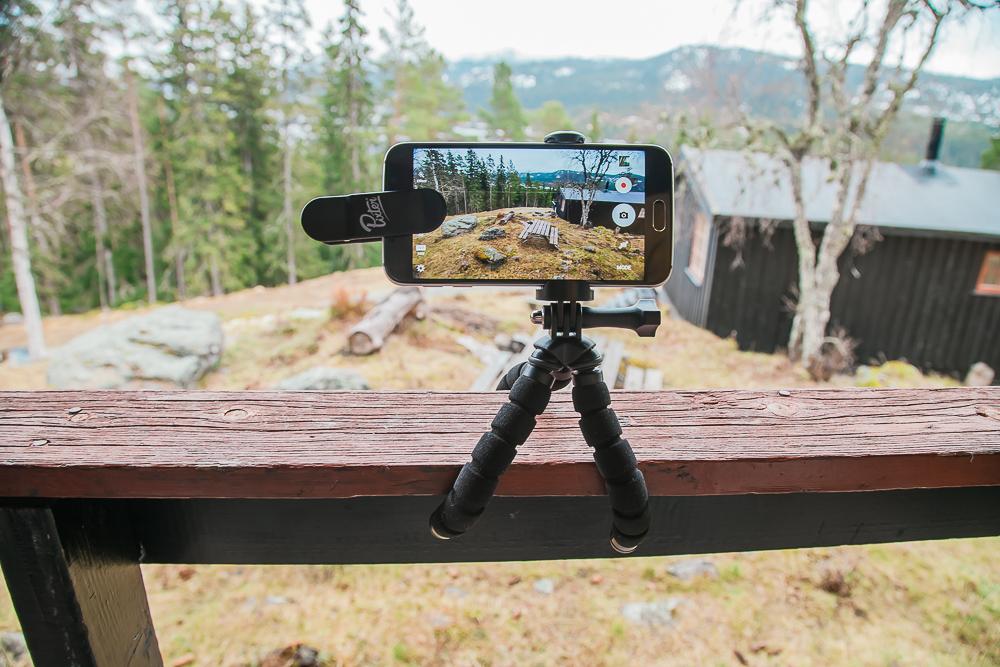 Seriously though, this is such a fun little kit to up your phone photography, and while I used to always lug my camera with me everywhere, I think I'm going to start relying on my phone a little more often for photos now. In fact I've been using the Pixter lens for all of my photos so far in Spain.
Without the Pixter Wide Angle Pro: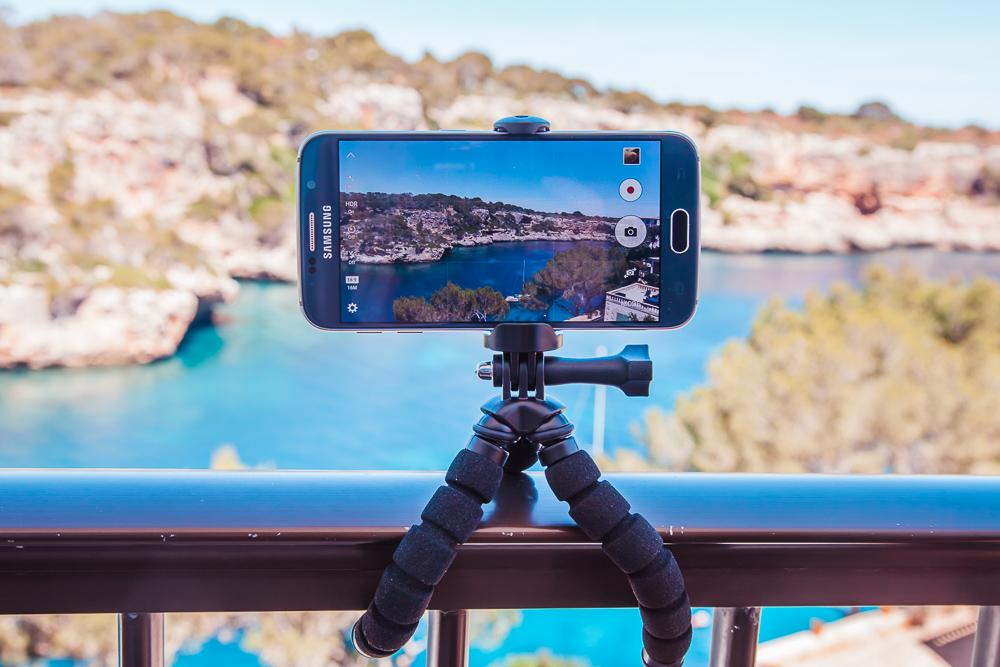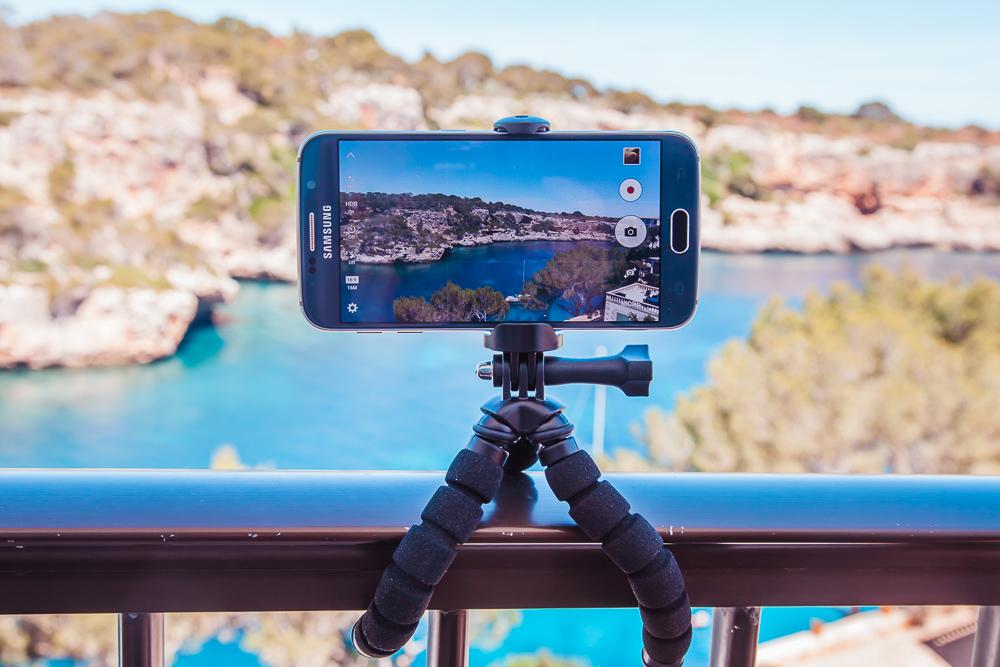 With the Pixter Wide Angle Pro: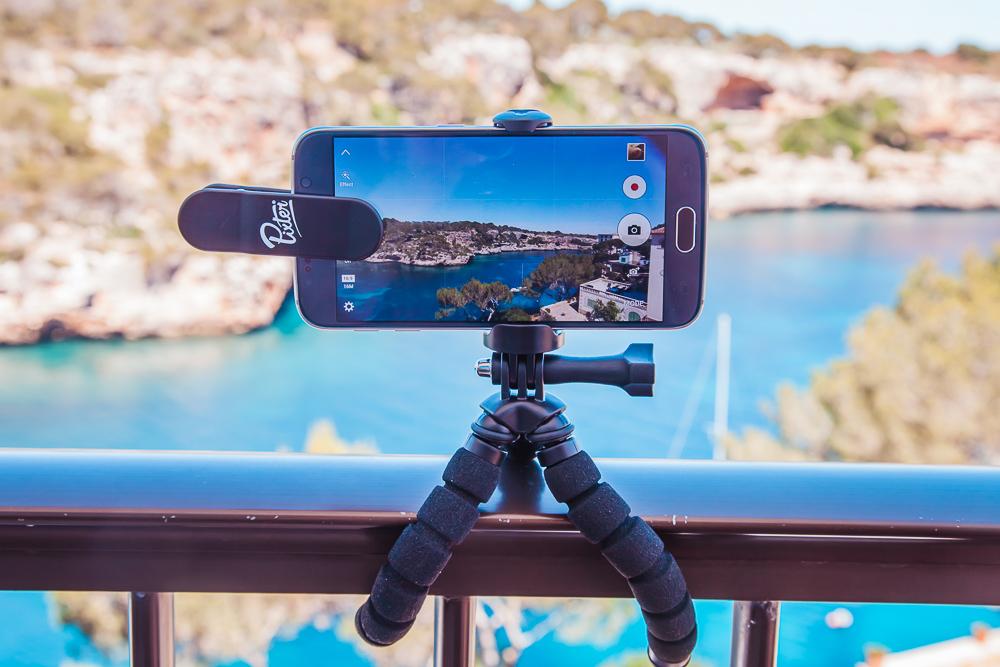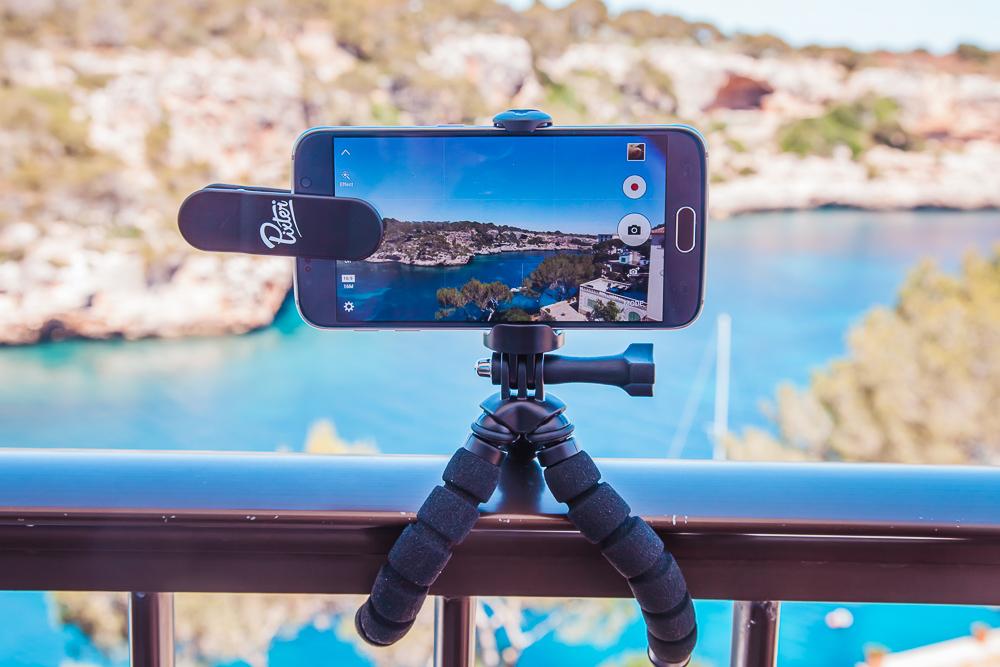 Find more info and the current prices for Pixter lenses and products here.
Anyone have any more tips for mobile photography?