Last week while foraging for blueberries on the mountainside behind my cabin I stumbled on a bright red leaf. Confused, I looked around and realized what in my concentration on getting enough berries I had been completely missing: autumn has begun!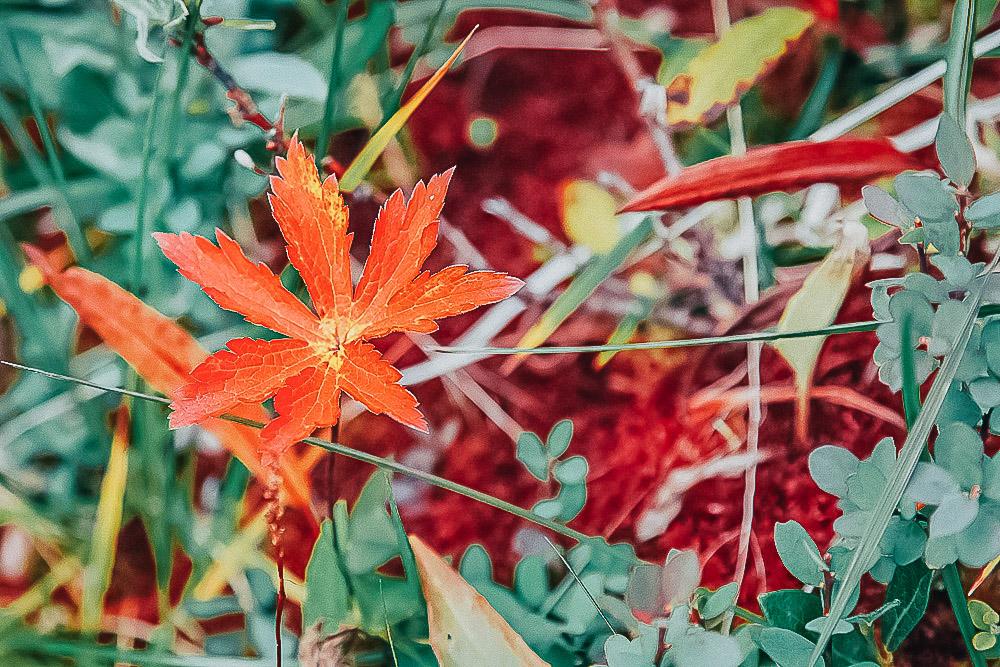 In mid August? It's crazy, and definitely earlier than I expected, but instead of tearfully packing away my summer dresses I just smiled. Maybe even giggled. Guys, I'm so excited for autumn!
Because the truth is, I never had to unpack my summer dresses in the first place – summer in Rauland is like, really cold. And seeing everyone's sun-filled, summery beach photos over the past few months might even have made me a tad grumpy, because I definitely wasn't having that idyllic summer up here in the Norwegian mountains.
But autumn? Autumn here is going to be amazing. I've gone on about how magical Norway is in the winter, but I'd say it's equally magical in autumn – plus it's not totally dark or unbearably cold. In fact, now that I think of it, autumn might be the best time to visit Norway.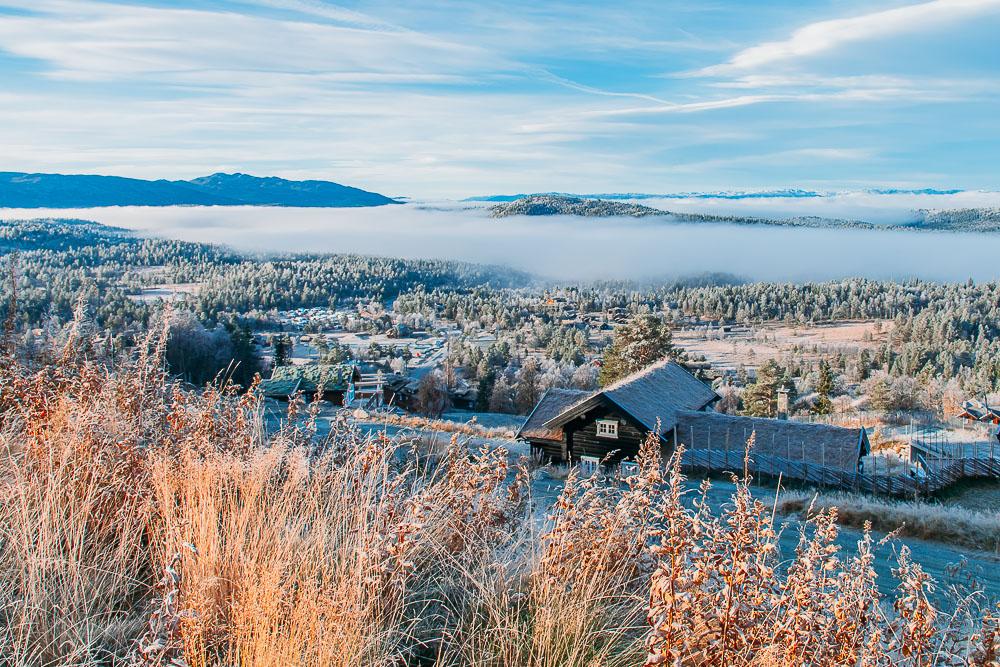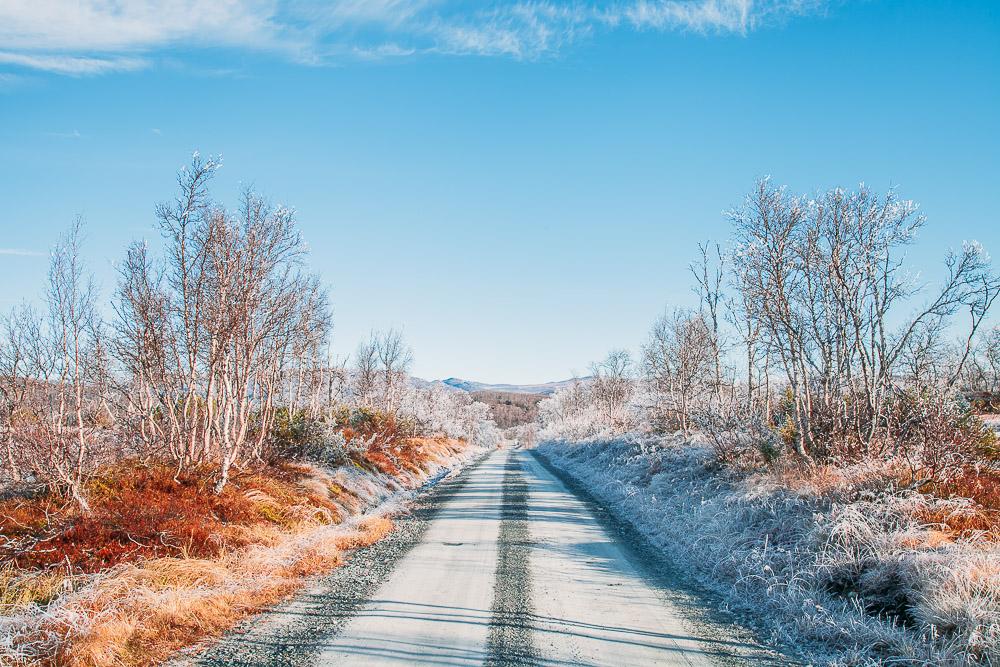 1. Norwegian autumn is absurdly colorful – even the ground turns bright red!
Last summer I had very low expectations for fall in Norway because I figured with all the evergreen trees here, fall colors probably aren't a thing in Norway.
Lol, how dumb I was.
First, there are actually tons of deciduous trees here so I don't know what I was worried about, secondly, hello, shrubs have leaves too! and thirdly, you know how pretty much everything outside in Norway is covered in thick, soft moss? Well, moss turns red and orange in the fall.
So basically autumn in Norway is the most colorful thing since Holi.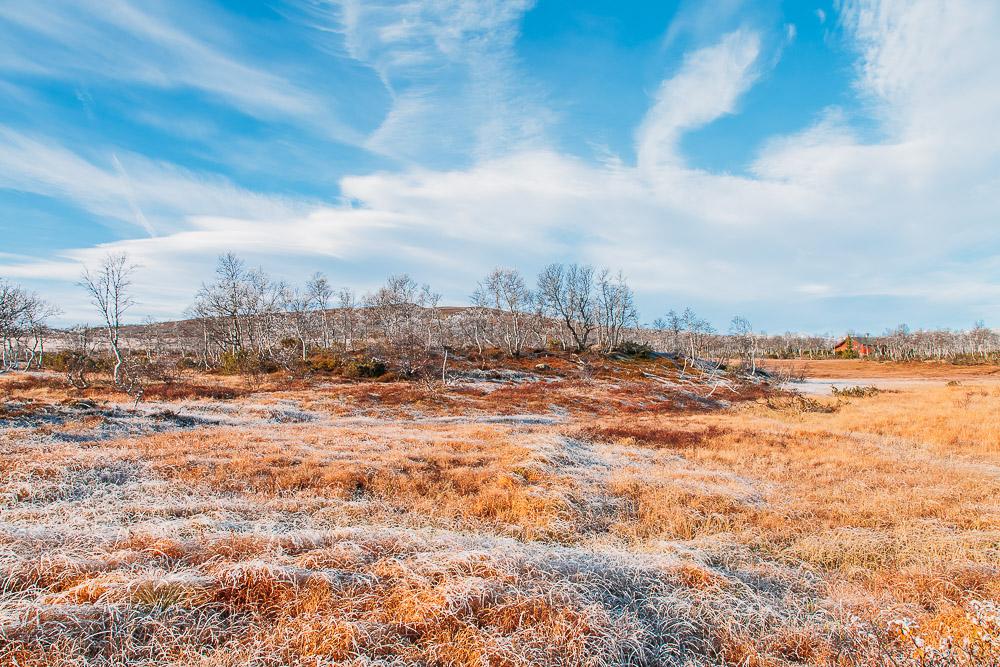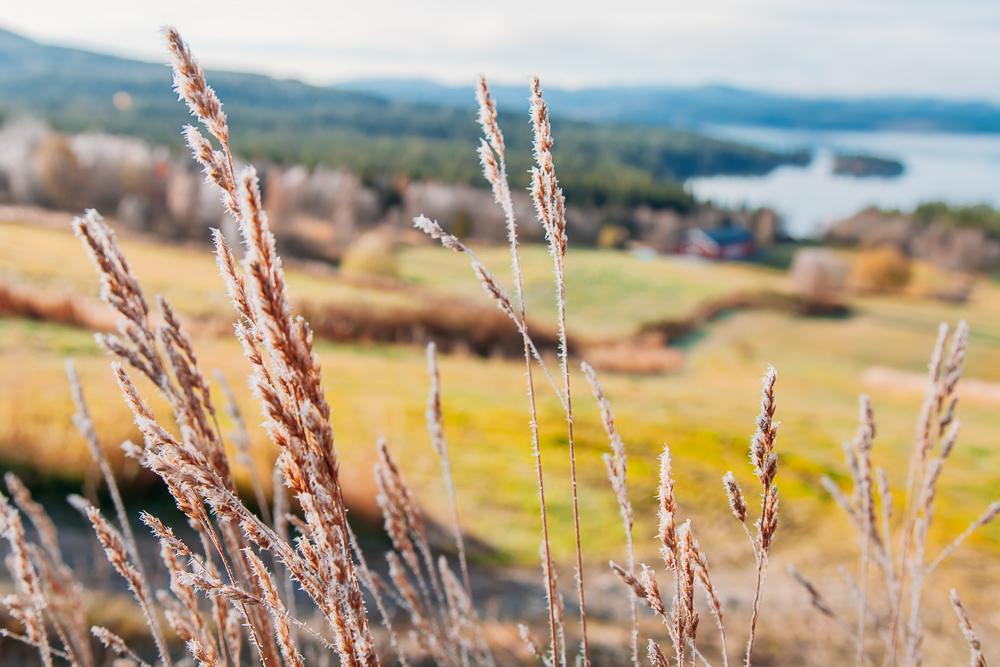 2.You can actually wear your new blanket scarf here
It's the same story every year: September rolls around and suddenly you're drinking spiced lattes, eating everything pumpkin, and buying too many new blanket scarves because, hello, it's fall! Except that it's still a million degrees out and you're not going to be able to wear that scarf for months.
Well, come to Norway in September and you can live out your fall fantasy without soaking your new autumn clothes in sweat. You can even go crazy and order your apple cider hot.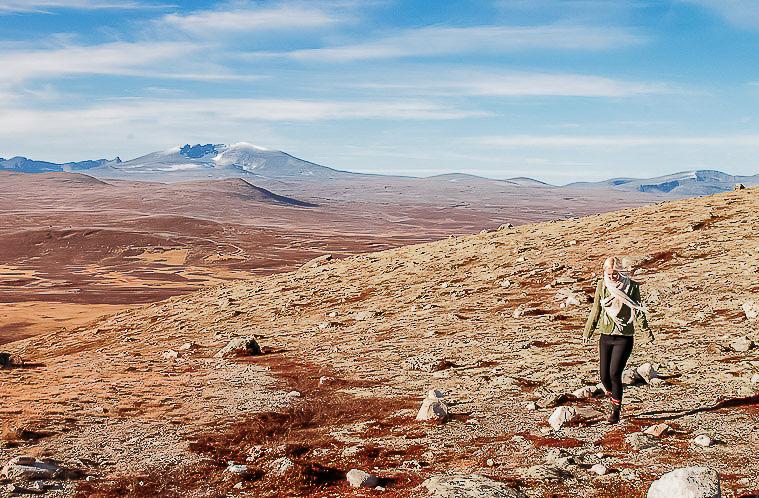 3. The summer crowds disappear
Norway is an enormous country with few inhabitants, so it's incredibly weird in the summer when suddenly I start seeing crowds. I was even in a couple of traffic jams! Dan and I purposefully scheduled our weeklong road trip along the west coast of Norway for the end of August because we didn't want to deal with all the July crowds.
Though that said, I might hesitate doing a coastal tour of Norway later in autumn, as the rain and cold can be brutal – late autumn is maybe better in the cities and inland mountains, where you can spend rainy days in a coffee shop or cozy mountain cabin. Then again, if you aren't afraid of a bit of weather, head to the fjords!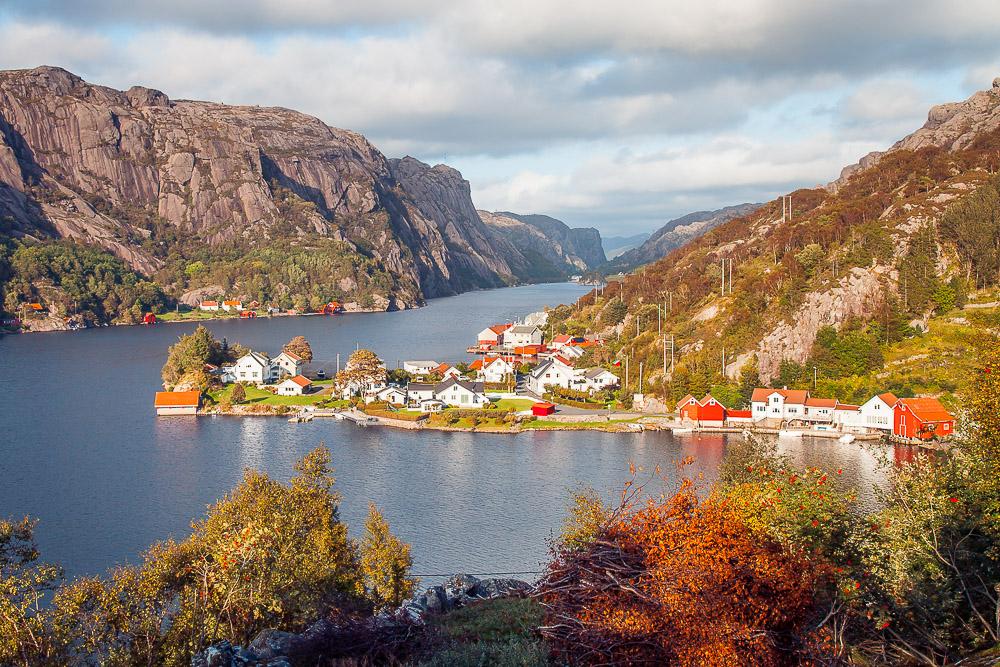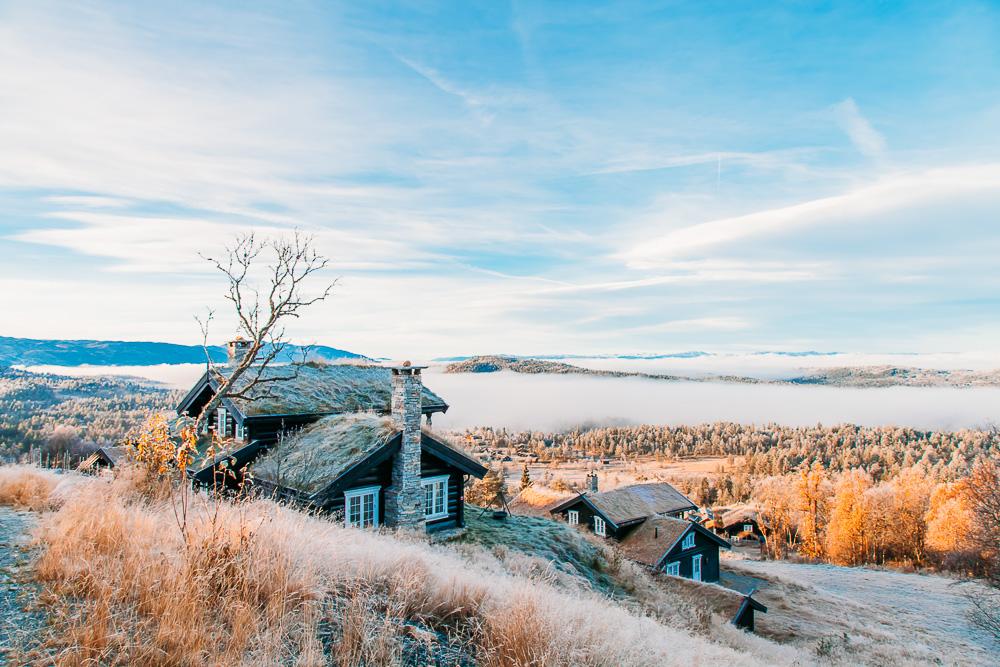 And if you're into wildlife then fewer crowds is also a huge plus as quiet, empty national parks are ideal for spotting some of the amazing animals in Norway.
4. The nights begin to get dark again, which means starry skies and Norther lights!
I love the light summer nights in Norway, but now that darkness is making its return I'm remembering how much I adore the stars here.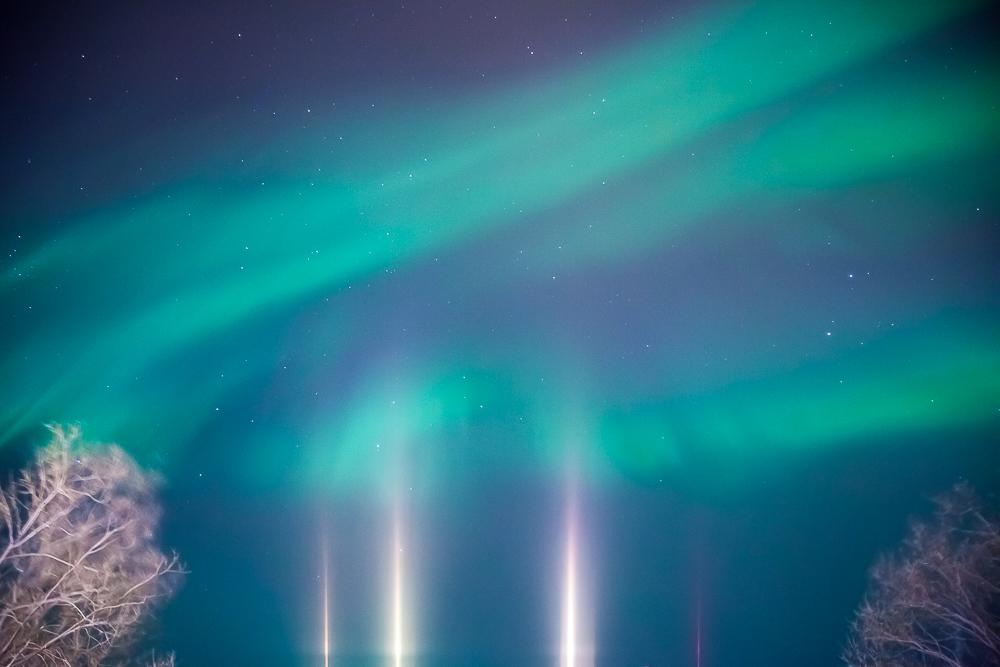 5. It's crab season!
Okay, this will only be exciting for you if you like crabs, but if you do then autumn in Norway is the place to be! In fact, some people are worried we have too many here, ha.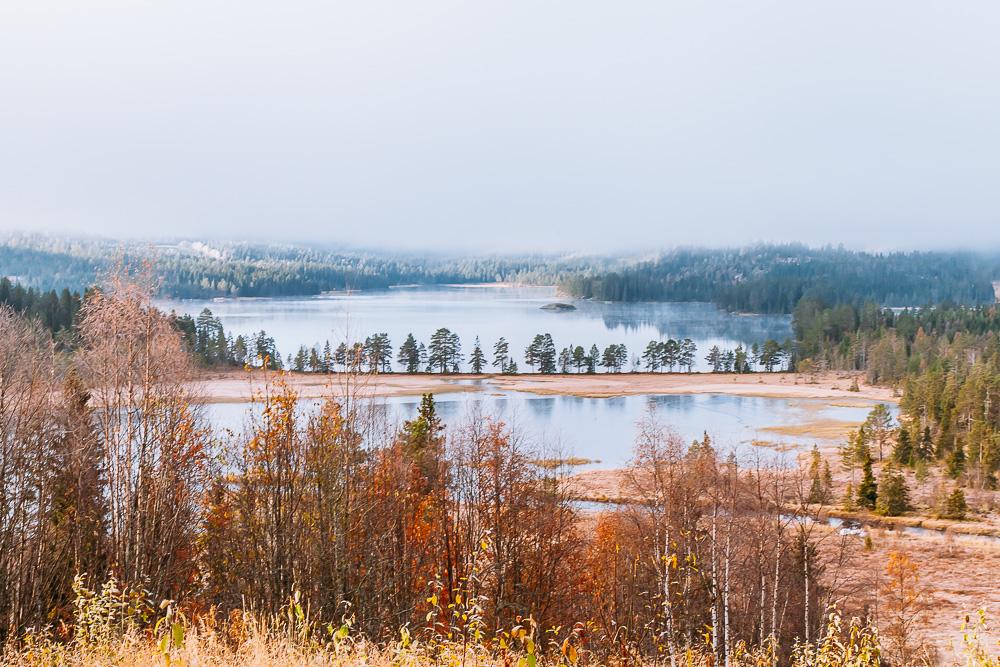 6. It's also mushroom season!
And this one is only for the mushroom lovers out there. But I mean, who does not love chanterelles? Especially when they have such pretty hiding places.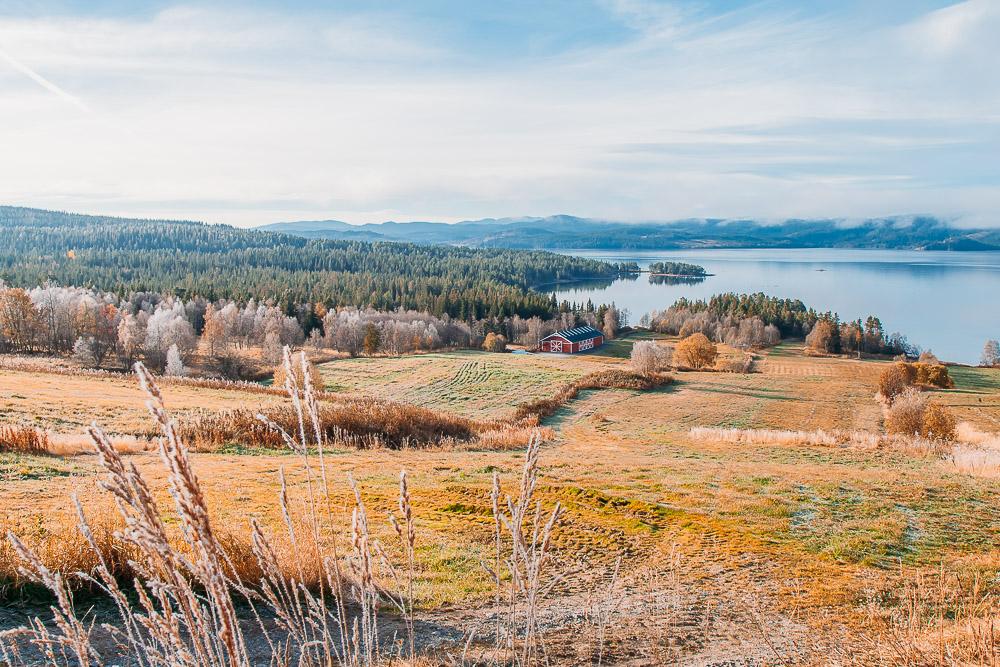 7. Norway might not be big on the pumpkin, but oh does it nail the spice!
Cardamom is a favorite not-so-secret secret ingredient in Norwegian baked goods, and something about a sweet cardamom bun just screams autumn to me – especially if you pair it with some apple cider! Oh my goodness, cannot wait.
8. There's nothing like a mountain hike on a crisp autumn day.
Especially if you bring a thermos of hot cocoa with you!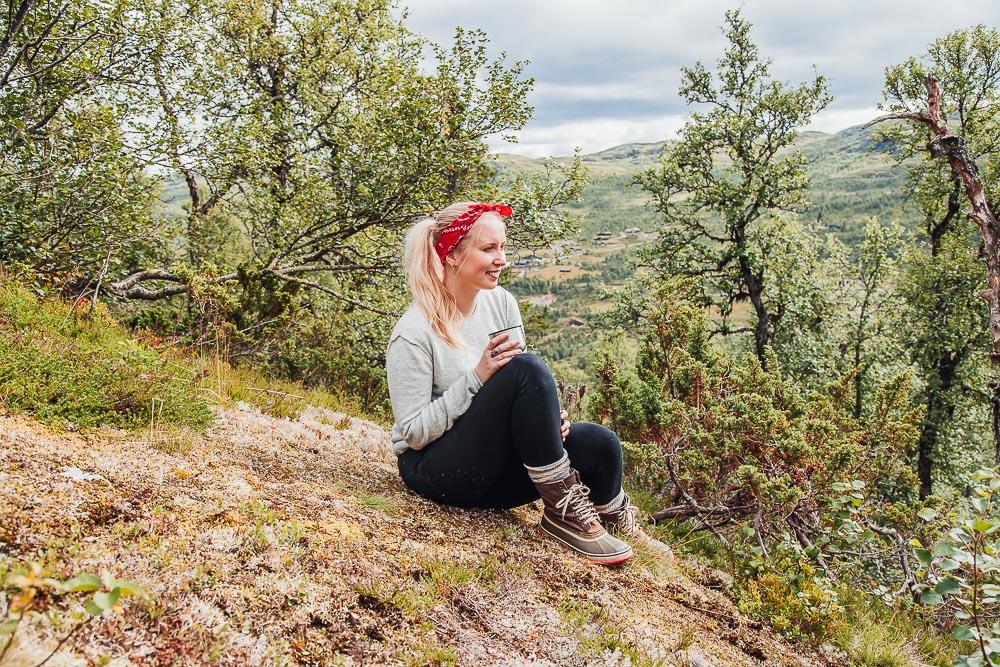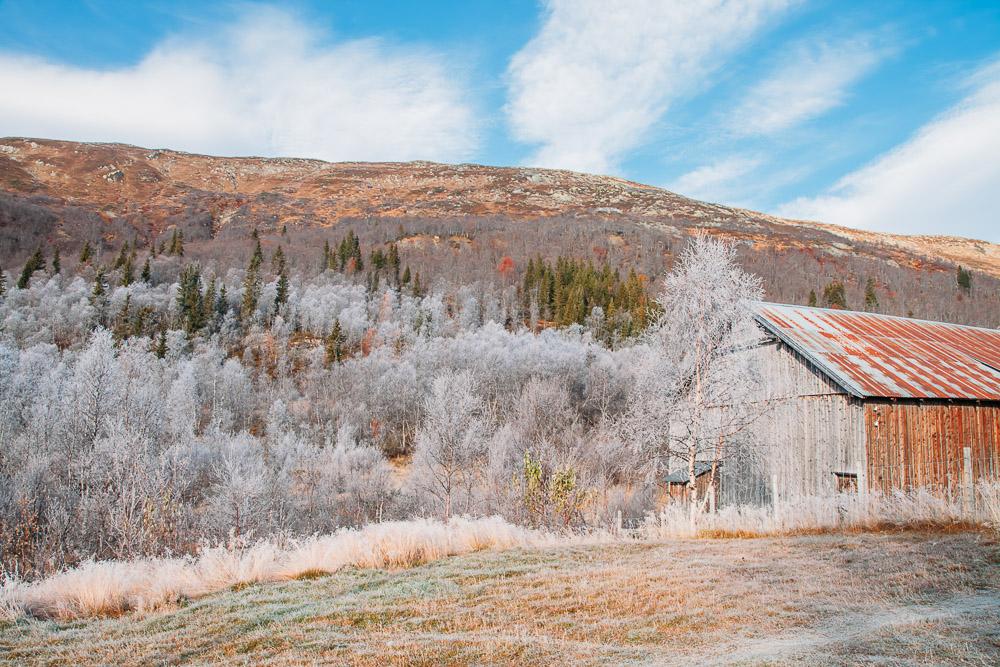 9. Norwegians are masters of cozy and isn't that what autumn is all about?
I for one am pretty excited to snuggle by the fire this autumn with a mug of something hot and spicy, while still being able to set off on a beautiful red and orange hike before winter rolls around and I have to trade in my hiking boots for skis.
I mean, right? Who's coming for a visit?
PIN IT!