Wait, I'm in Egypt?! If you've memorized my itinerary (I mean of course you have) then I know what you're thinking: how was the ferry across the Black Sea to the Ukraine? And Transnistria and Romania?
One of the joys of backpacking is never quite knowing exactly where it will take me, and this time it did not take me to Ukraine. Because apparently there are problems there and getting the ferry to Odessa wasn't an option anymore? Maybe you've heard about it.
So instead I took a three-week backpacking break in Chiang Mai, Thailand, which has been my home base for the past two years, to celebrate Songkran.
And then what better way to get over the pain of missing out on Ukraine than a trip to the Egyptian pyramids with one of my favorite people in the world?
Alicia and I became besties when we were in the same Irish dance company in college, and ever since she's let me drag her around the world, probably to the chagrin of her family and boyfriend (sorry, Bryce, I'll return her soon!). We were also both huge nerds in elementary school, so the pyramids have been on our bucket lists for ages. In fact, I think learning about the pyramids in third grade was probably when I decided to make a bucket list in the first place.
You guys, the pyramids did not disappoint! Not only are they iconic and crazy ancient, but because of a strong travel advisory against Egypt (we've been here for five days now and are still safe and sound, just saying) we basically had them to ourselves.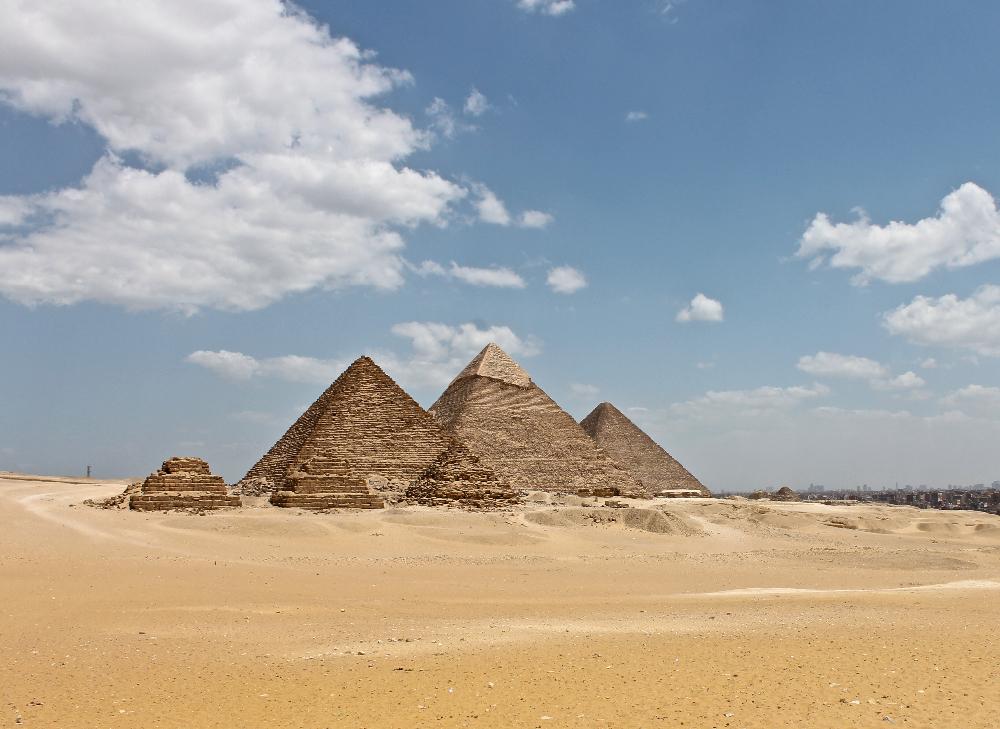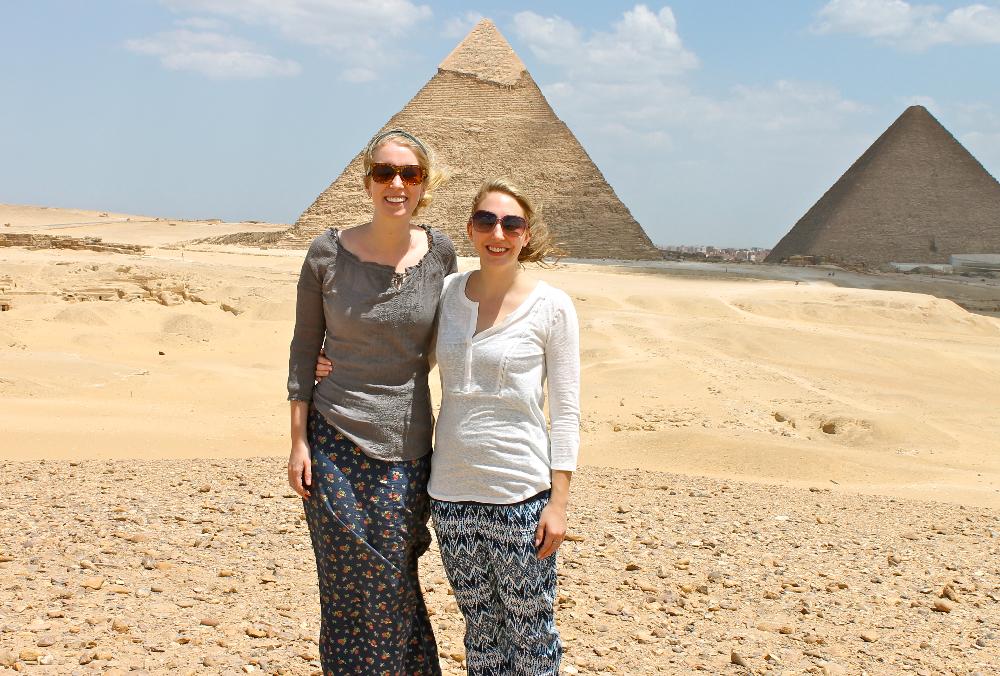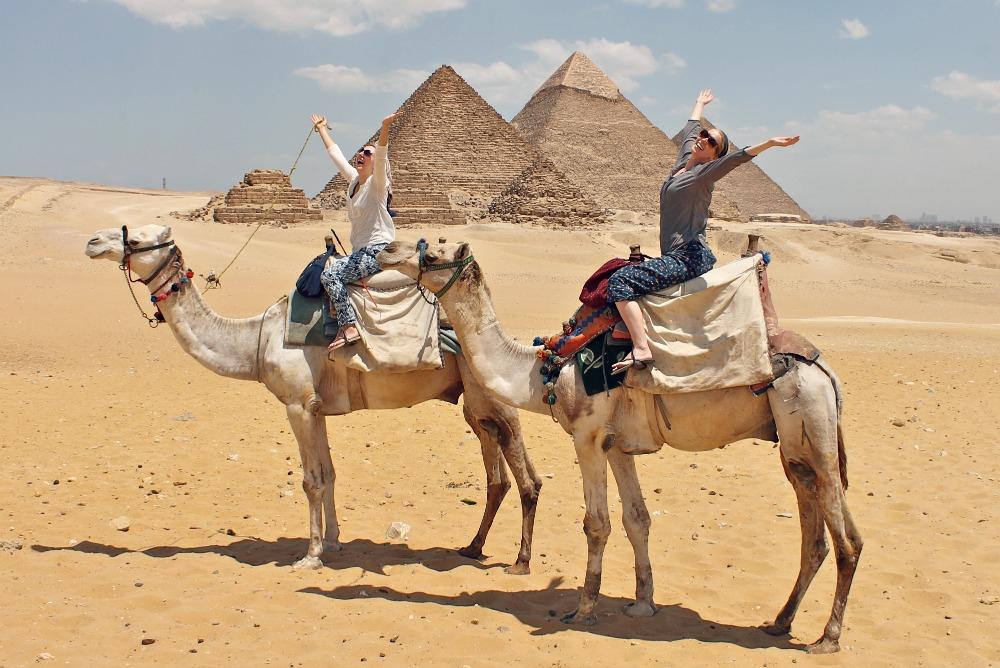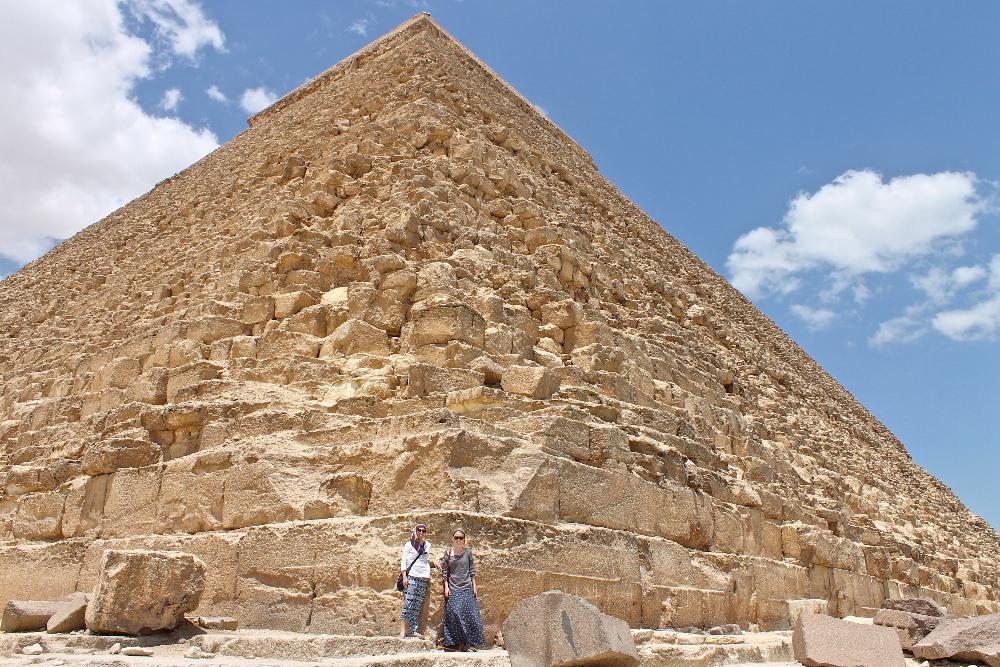 When we arrived at the Giza Pyramids, huge shocker, our taxi driver took us straight to a tour company to book a camel or horse tour around the area. When he quoted us $80 each we rolled our eyes and tried to be on our way, but when he went down to $52 we caved (I blame the jetlag!).
We easily could have done the trip on foot and I don't think it was necessarily worth the money EXCEPT that our guide Balluza was amazing. Not only was he super entertaining and hilarious, but he also seemed to fancy himself a photographer, so the tour quickly turned into a  pyramid photo shoot.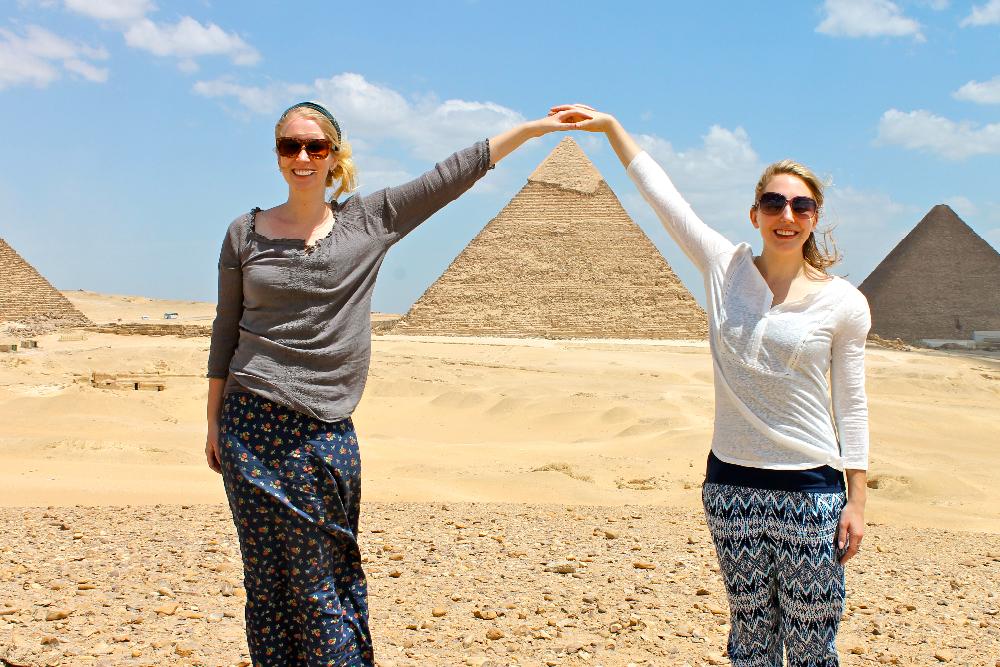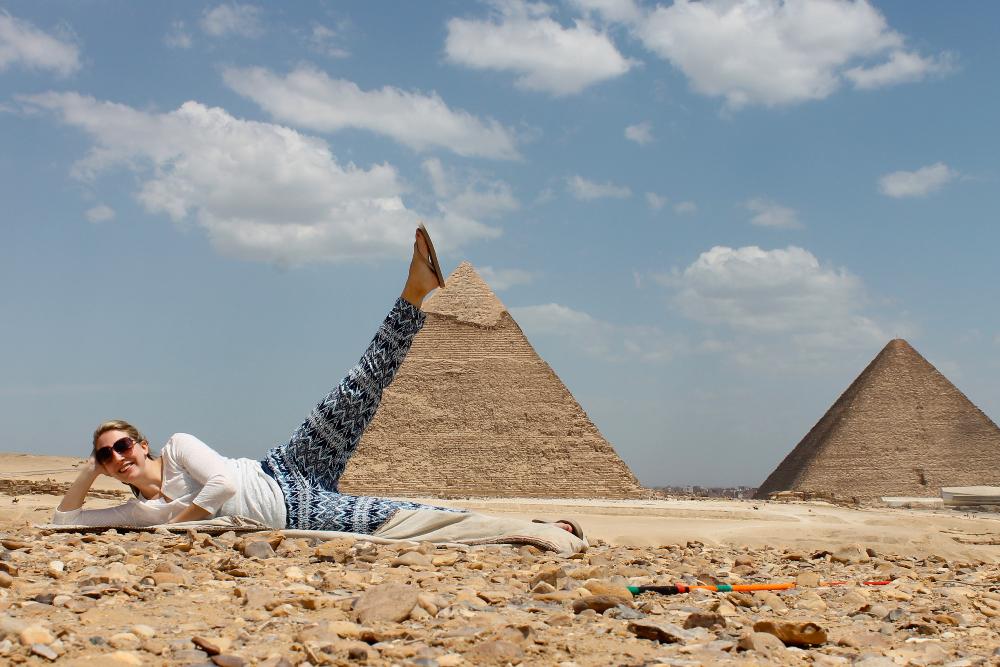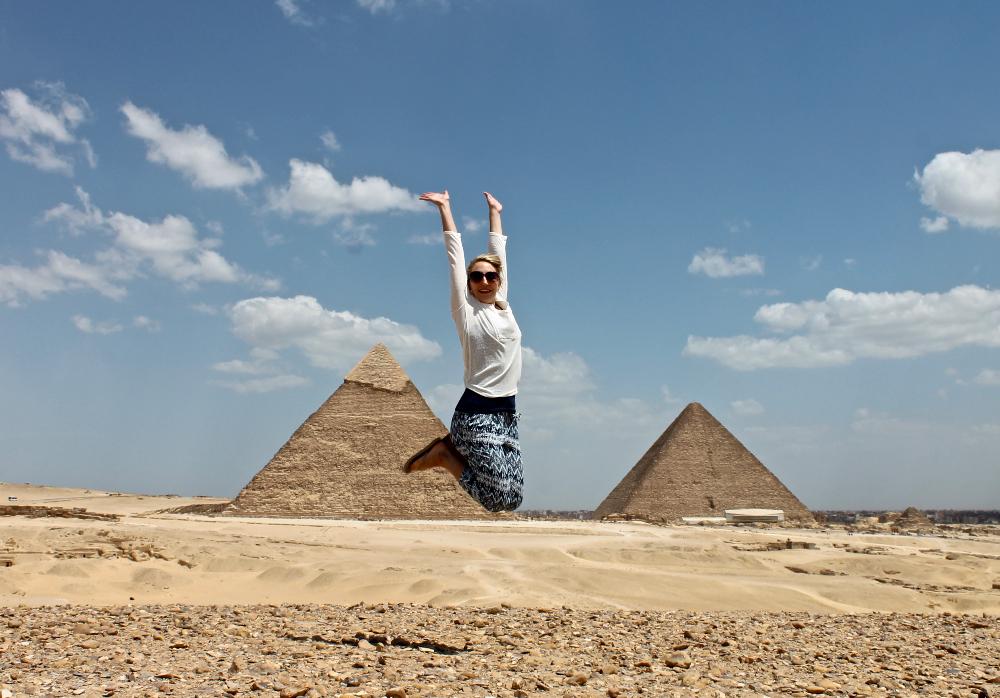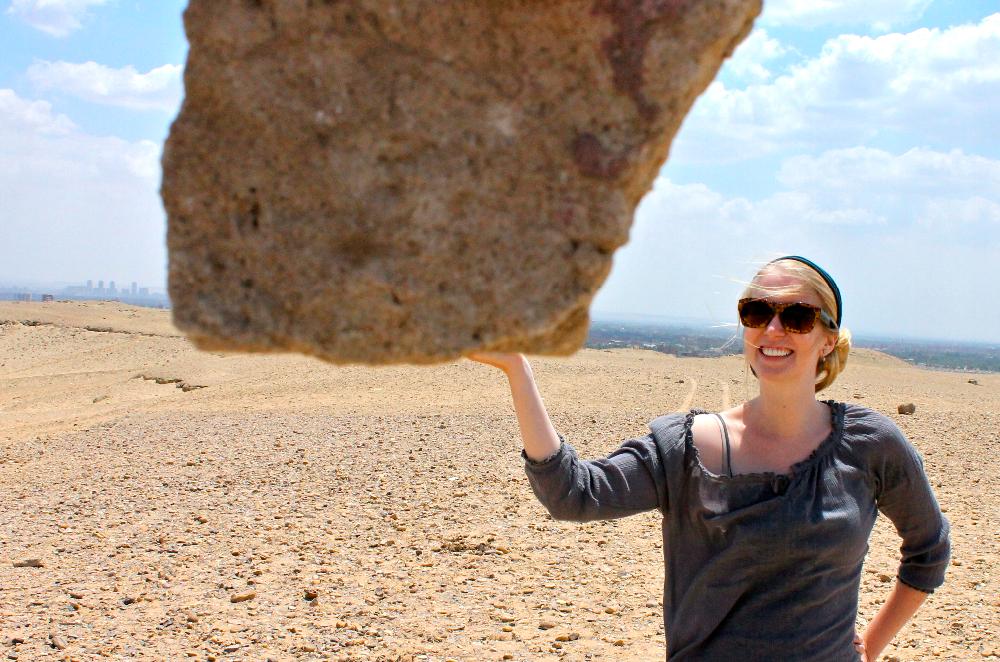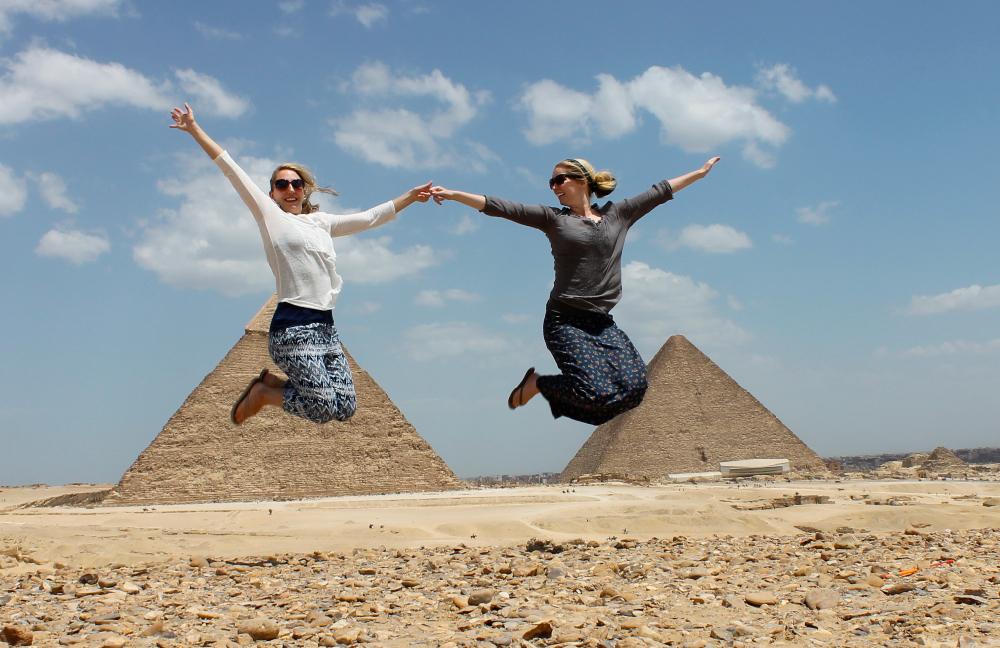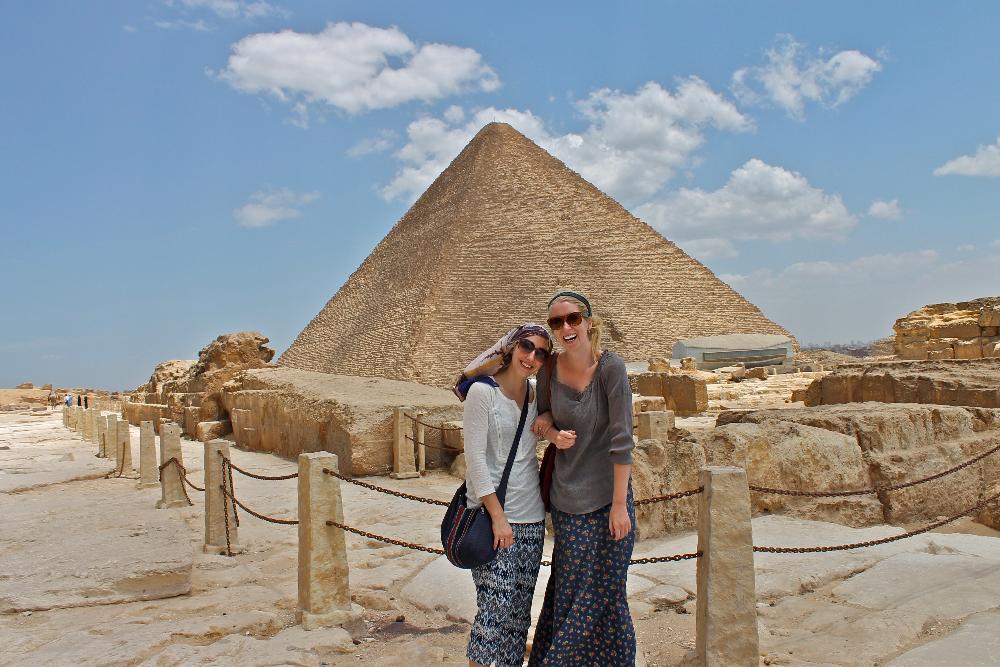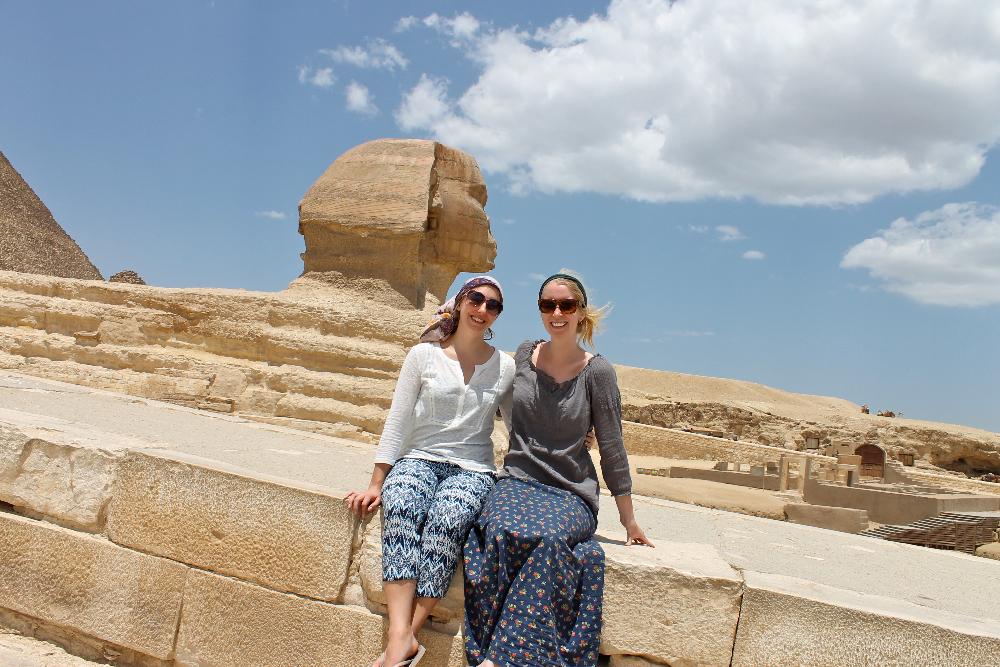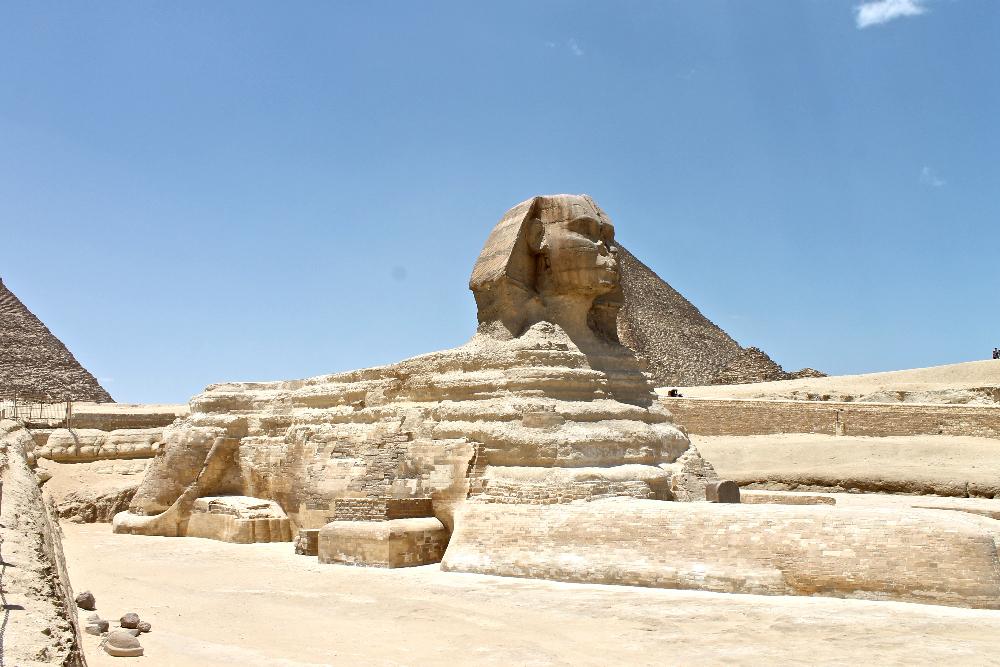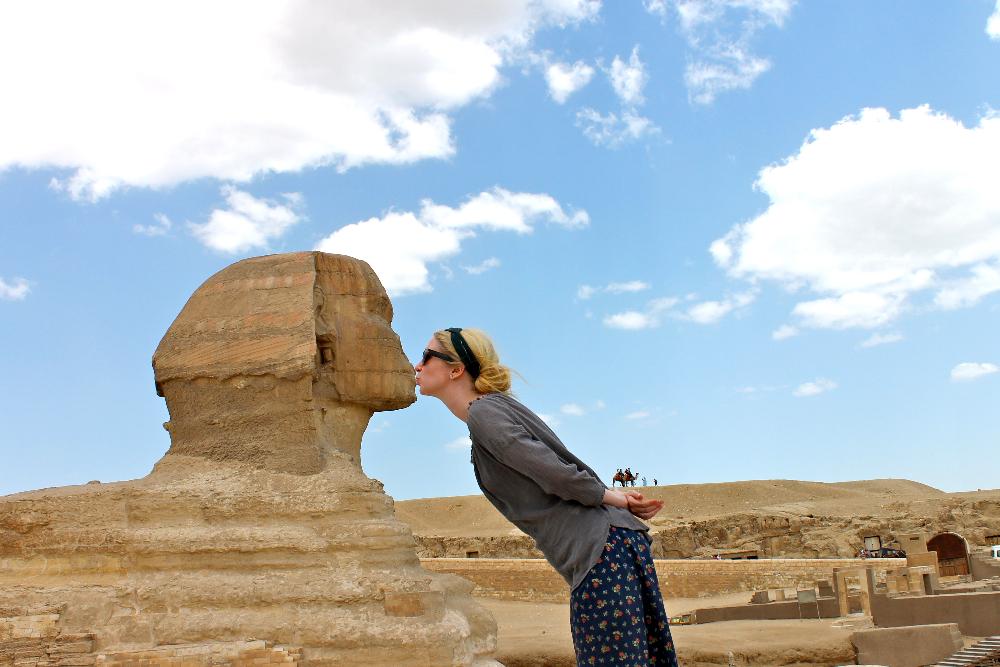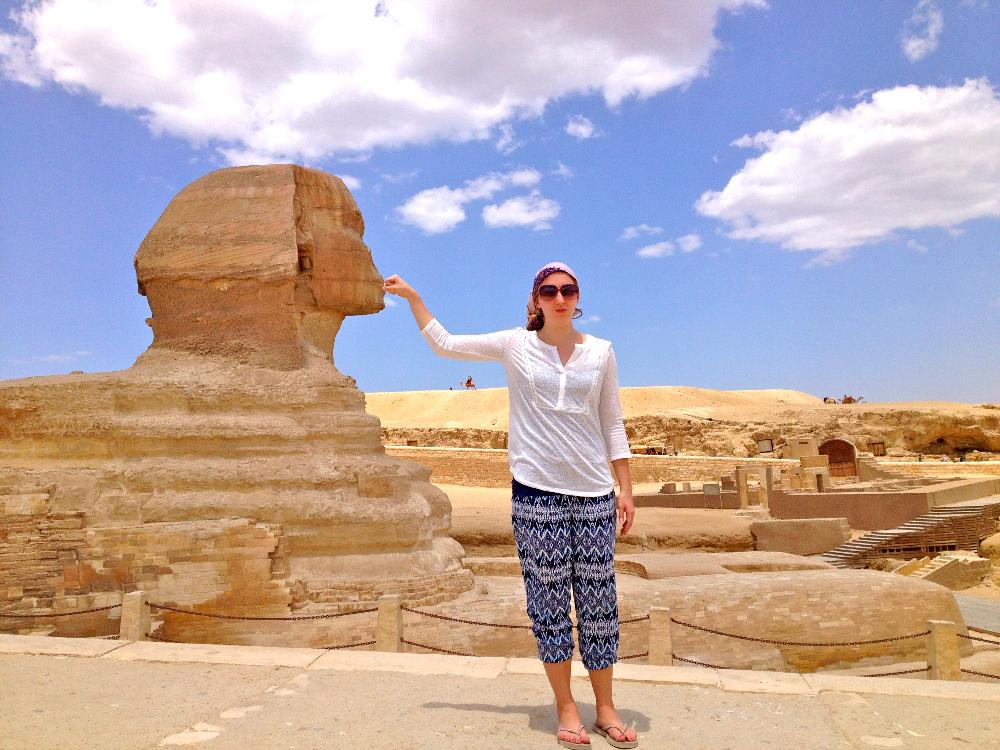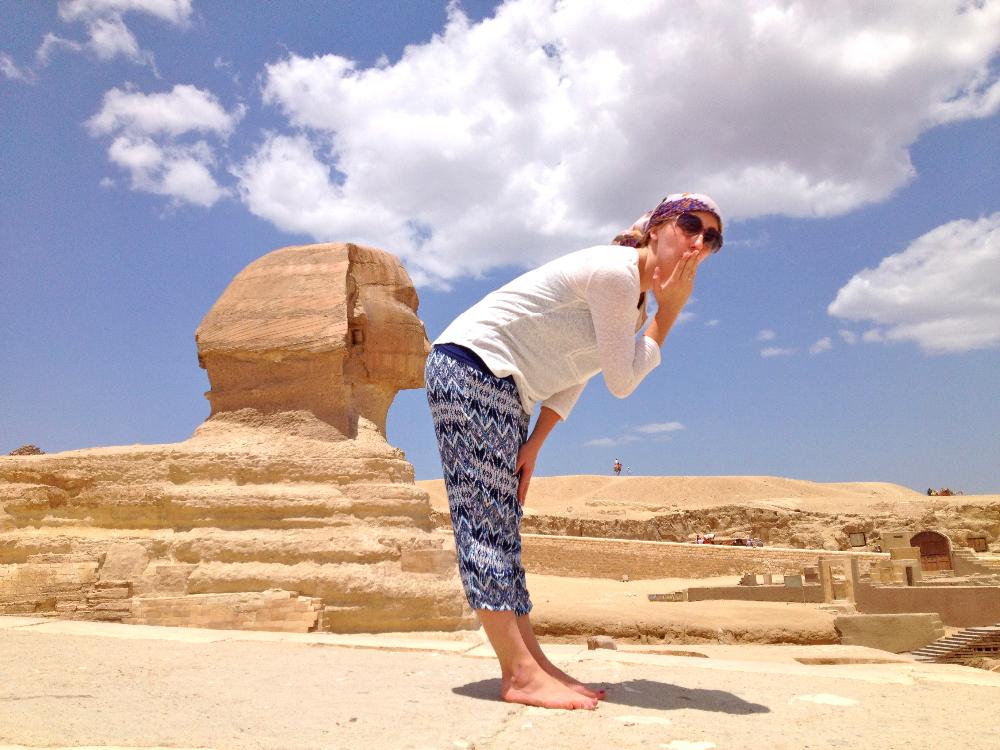 He even made us climb up the one of the pyramids, and when the guards yelled at us he just yelled right back at them.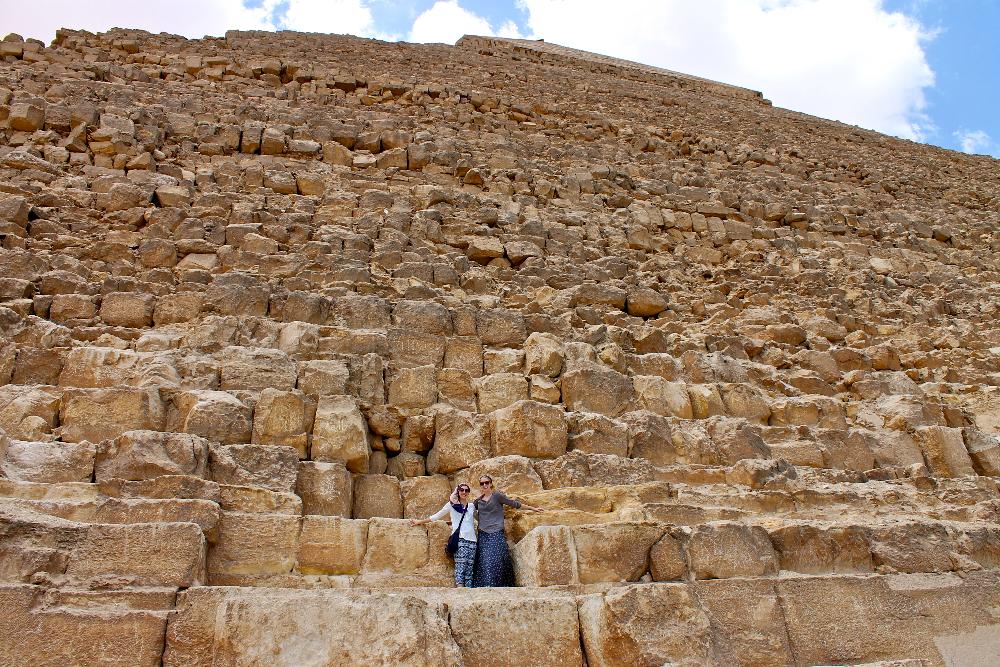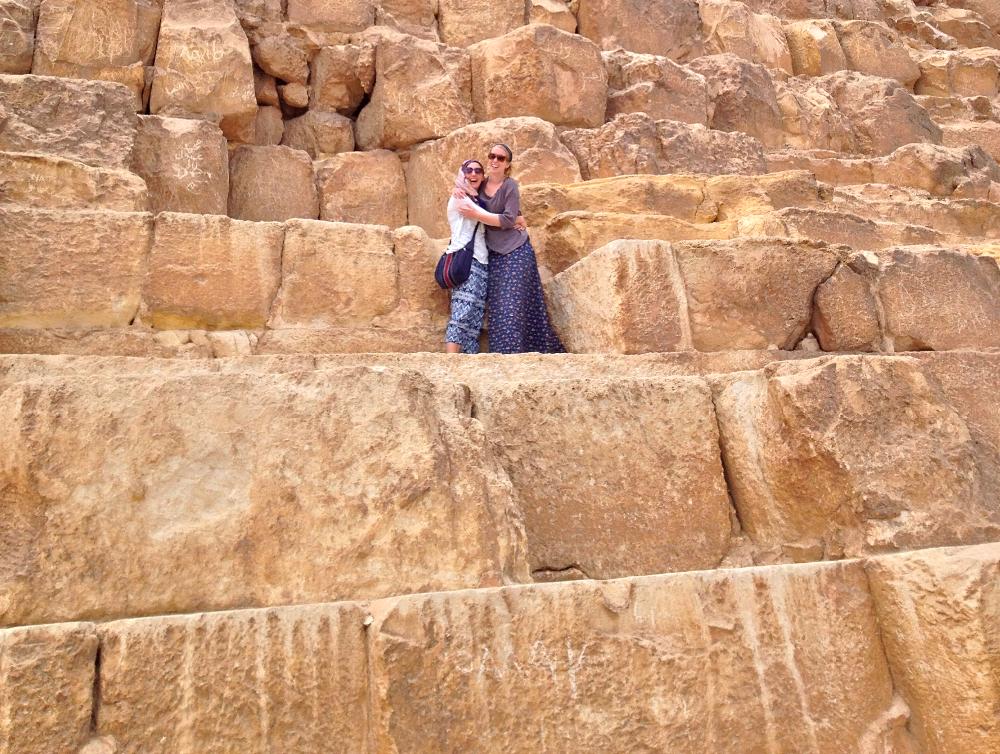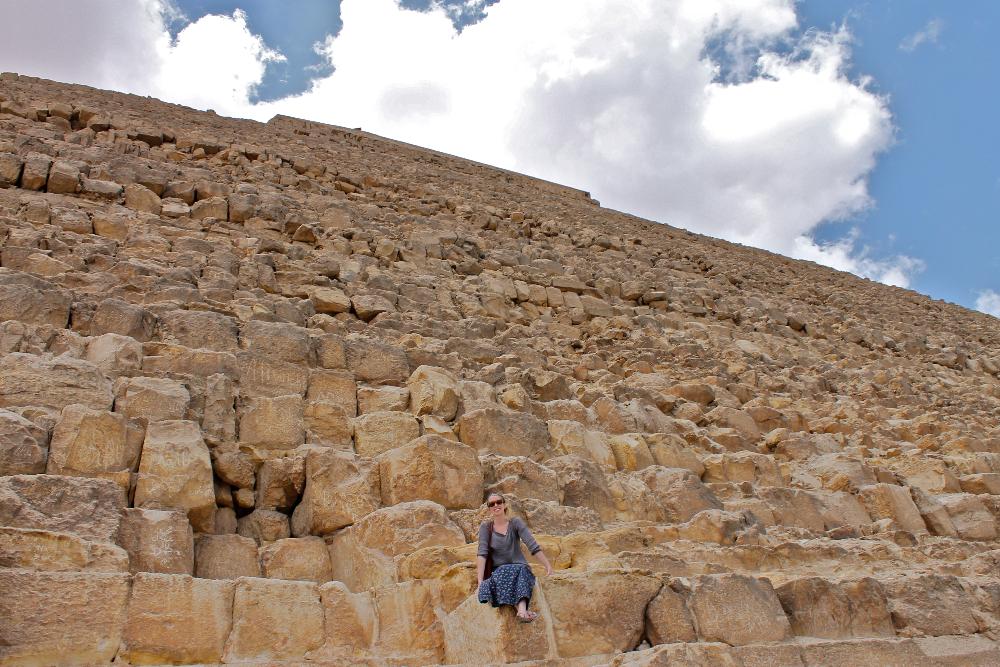 I hadn't been too excited about riding a camel, as my last experience on a camel in Tunisia was less than pleasant (camels can be mean!), but these camels were super sweet! I had no idea camels could be so good natured.
I had been recovering from a sore back, so after lots of whining from me the guide eventually relegated me to the horse instead. But he was also nice!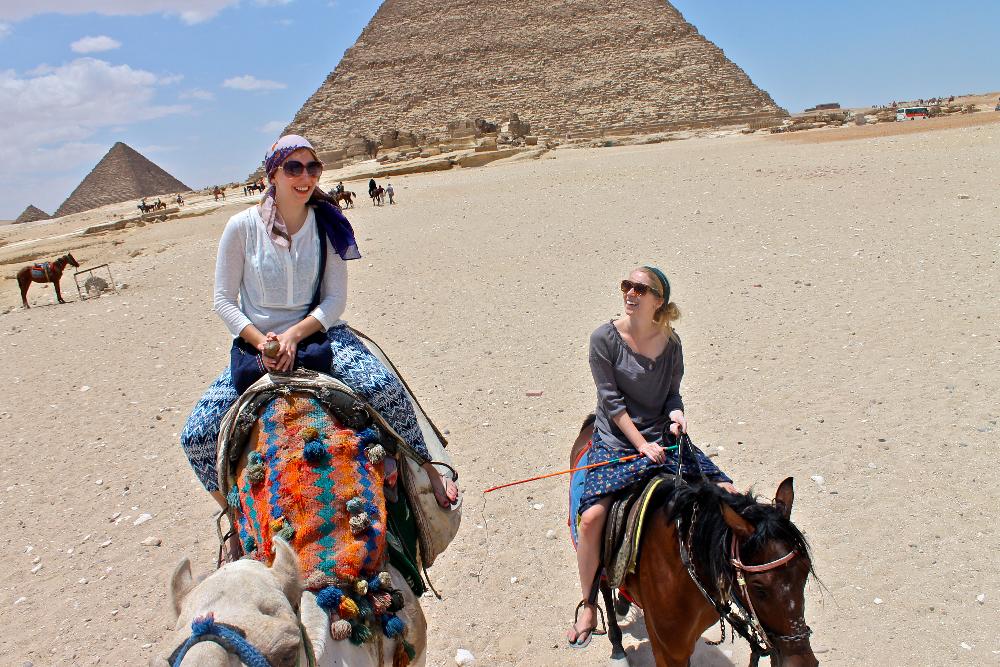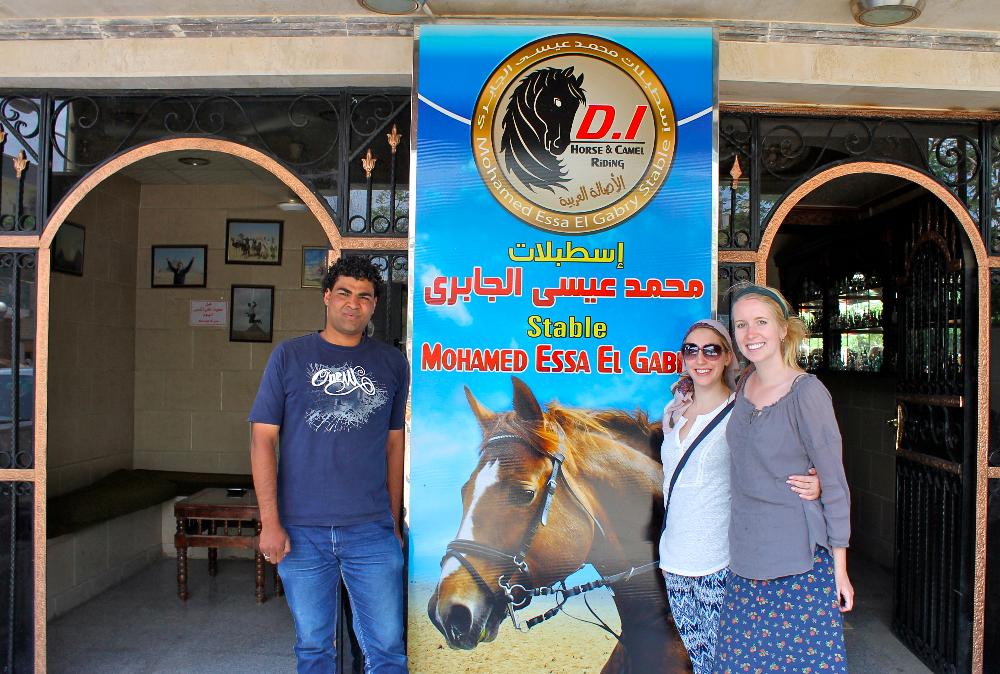 After several hours in Giza, we headed to Saqqara to see Djoser's Step Pyramid which, built about 4,700 years ago, is the first pyramid the Egyptians built and the oldest intact building known in history.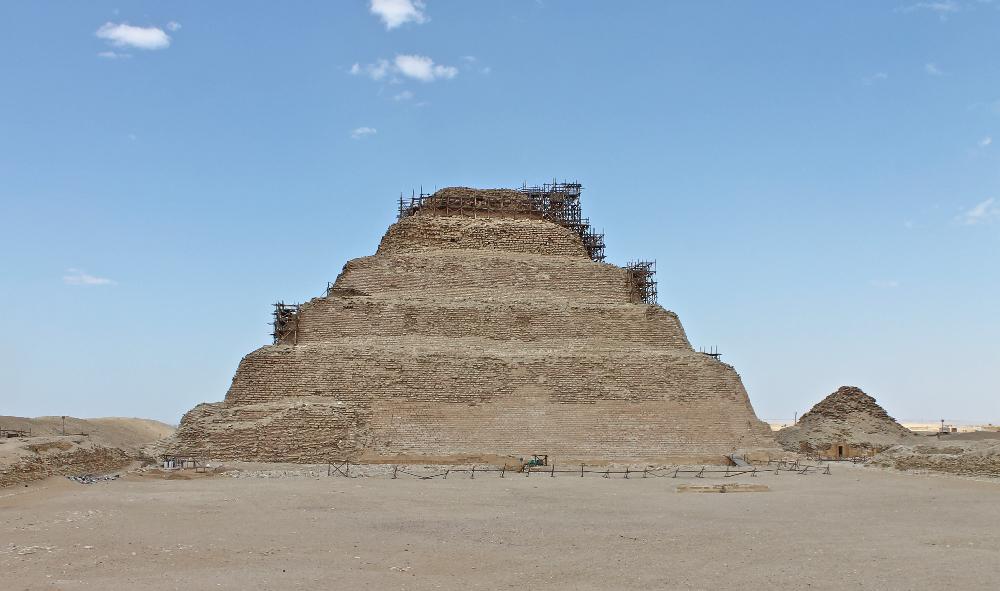 Saqqara is small enough to wander around easily on foot without a guide. We were already a bit exhausted from Giza so we only spent about an hour at Saqqara, but it was definitely worth it!
What to pack as a female traveler to Egypt
Here are some of my favorites that I packed for this trip to Egypt:
PIN IT!