One of my biggest sources of income used to be travel campaigns, where a destination would pay me to visit and post about my experience on my social media channels. I hadn't done this in a couple of years, as now I'm enjoying staying closer to home and traveling mostly around Norway. In general I prefer to pay for my own trips now and make money by writing about them afterwards (thank you for reading!).
But when Visit Hungary wrote asking if I'd like to visit for a few days I found myself seriously considering the offer, because Budapest is one of my favorite cities. I had been three times before, and the last time was with my mom, so I asked her if maybe she'd like to join me for a trip there again. And it turns out she also really loves Budapest (or me?) because she said yes!
The paid campaign was just for posts on my Instagram and YouTube channels, but since we had such a lovely time I thought it would be nice to share the experience here as well.
My mom and I were last in Budapest together in December several years ago, so that visit was of course all about the incredible Christmas markets in Budapest. Budapest decked out for the holidays is so spectacular that I wasn't sure how Budapest in spring would compare, but I can now confirm that Budapest is also wonderful in March.
In fact I remember visiting Budapest in the summer and it being really hot, so maybe springtime is actually the perfect time to visit. Though ideally I think I would have chosen to visit in April instead, as we were just a few weeks too early for any blossoms. But we did have plenty of sunshine!
Getting to Budapest
Budapest is such a great choice for a weekend trip because it's well connected to airports around Europe. I got a flight directly from Oslo to Budapest (after flying down to Oslo from Tromsø), while my mom flew from her home in Strasbourg to Amsterdam, and then to Budapest.
And then from the airport you can either get a shuttle bus or a taxi. There's a taxi stand right outside of arrivals, and you simply tell the person managing the stand where you want to go and they'll order a taxi for you and give you a ticket with your taxi's license plate number and the estimated price – super easy. My taxi to my hotel in Buda cost 22 euros and took about twenty minutes.
Where to stay in Budapest
We stayed at the Boutique Hotel Victoria on the Buda side of the city. I chose the hotel because I personally prefer staying in Buda as it's a lot quieter, plus every room here has incredible views over the Danube and across to Budapest's iconic Hungarian Parliament Building.
The staff were also very helpful and friendly, and the breakfast was excellent – you know how much I love a good hotel breakfast. There's also a great little Hungarian restaurant called Horgásztanya Vendéglő right around the corner that I really enjoyed. Check current prices and availability here.
Things to do in Budapest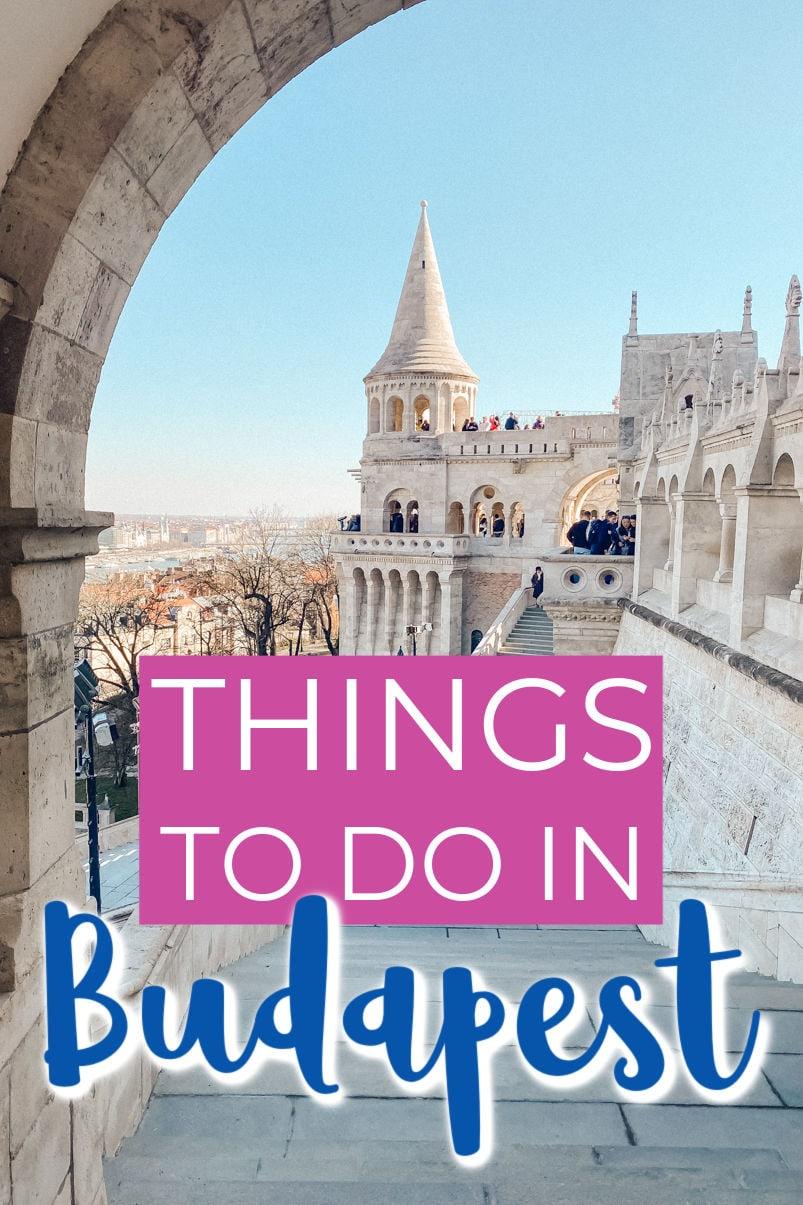 Buda and Pest
Budapest is split in half by the Danube River, and in fact each side used to be its own city before Buda (and Óbuda) and Pest were joined by bridges in 1873. Buda lies on the west side of the Danube and is quieter with lots of hills offering beautiful views. And then Pest is much flatter with the city's biggest buildings, as well as the main shopping areas and nightlife spots.
If I really had to choose, my favorite of the two sides is Buda, but the great thing about visiting Budapest is that you don't have to choose – you can easily explore both sides of the Danube even on just a short weekend stay.
My mom and I spent our first full day in Budapest exploring Pest, and then our final day and a half in Buda.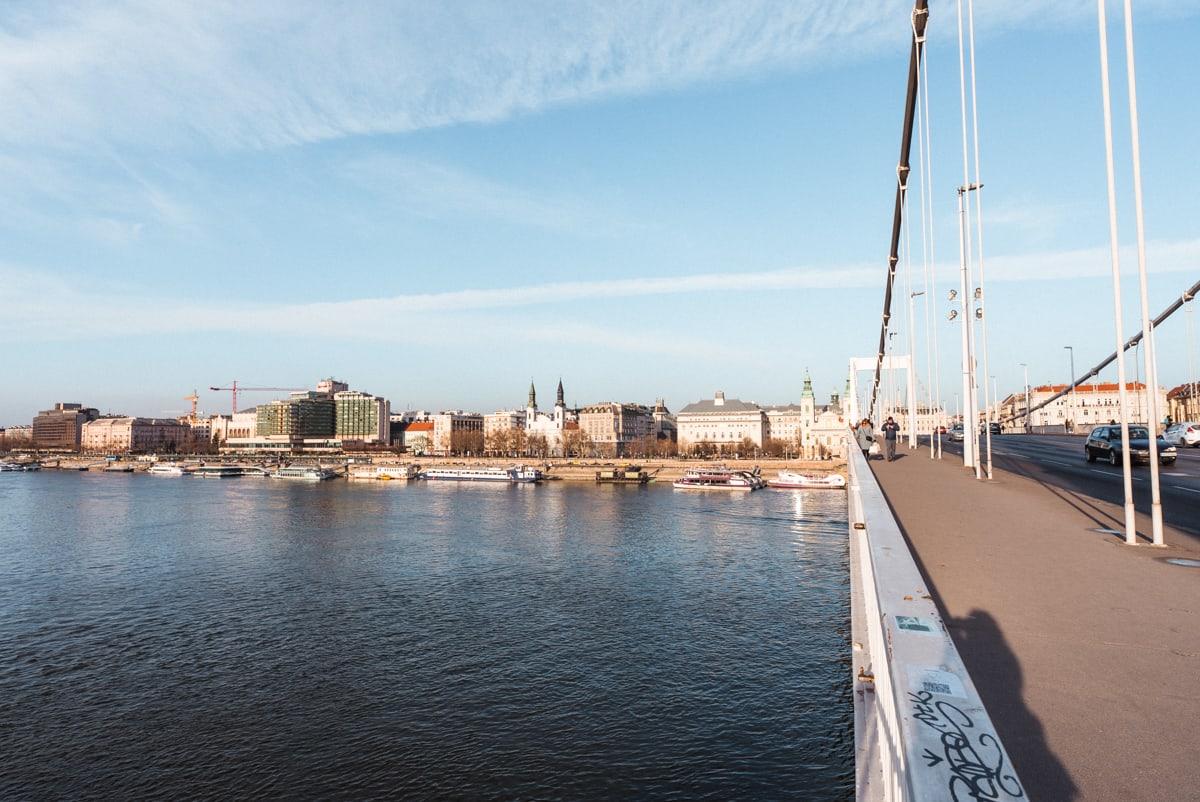 Castle Hill
If you visit one place on the Buda side of Budapest, go to Castle Hill. You can either walk up here or take the Castle Hill Funicular. At the top you'll find Buda Castle, picturesque cobblestone alleys, and views out over the Danube and across to Pest. The palace and Old Town are also a UNESCO World Heritage Site.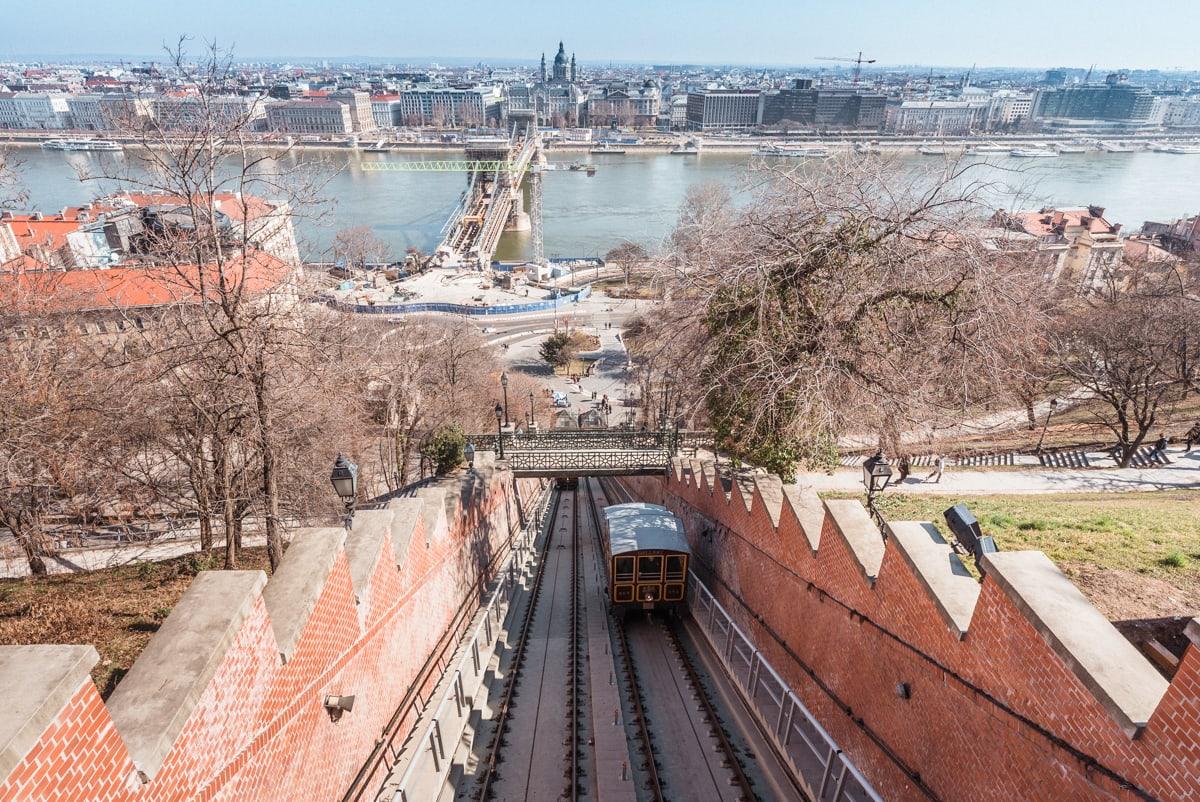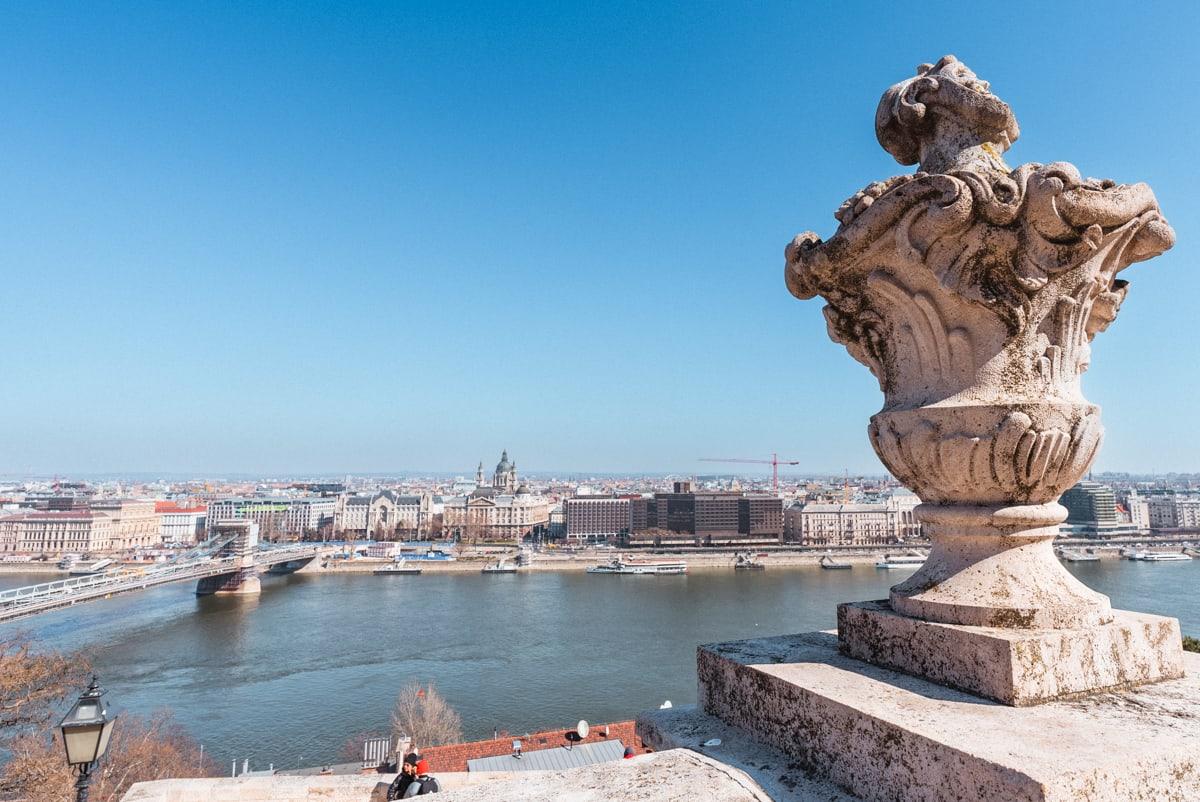 Hungarian National Gallery
I'm not a big museum person but my mom is, so of course we had to stop in the Hungarian National Gallery, which is in Buda Castle, to see some Hungarian art. I actually didn't hate it though! And my mother loved it.
Fisherman's Bastion
The hills of Buda offer so many incredible views over Budapest, but some of the very best are from Fisherman's Bastion. Built between 1895-1902, the seven towers each represent one of the seven Hungarian tribes that founded the city.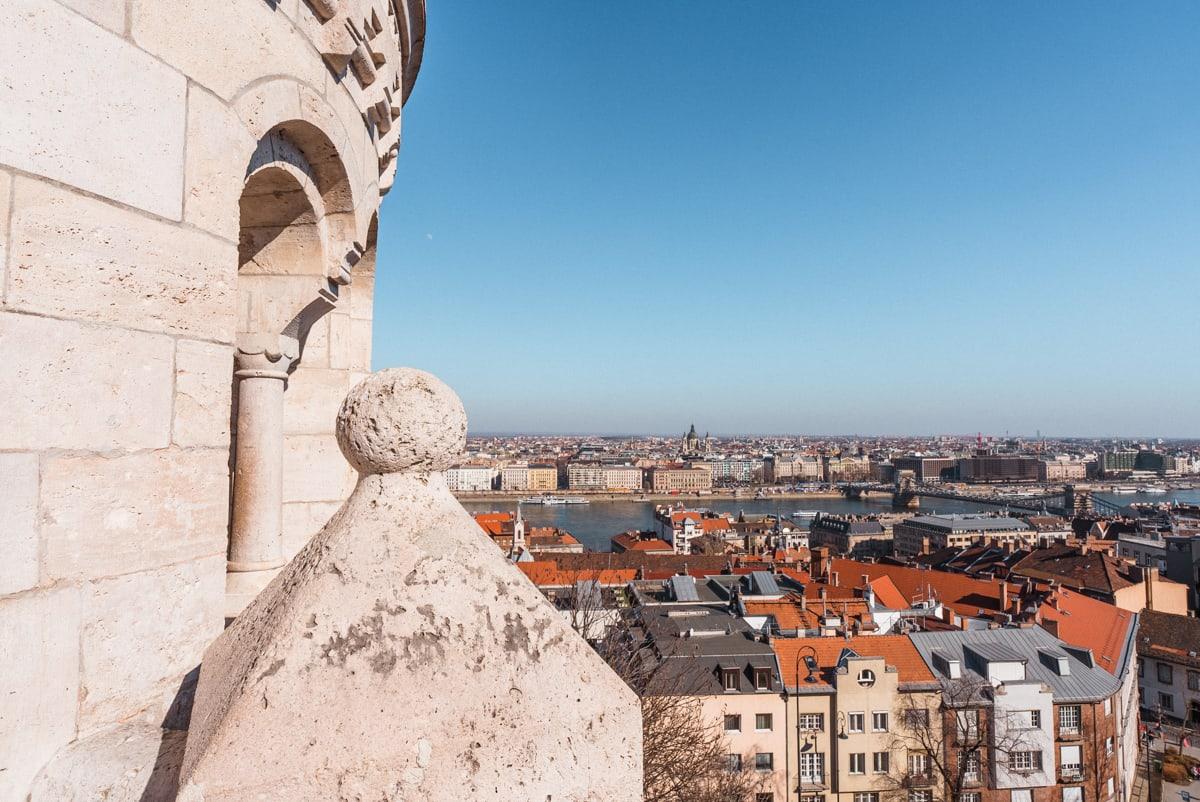 Matthias Church
And then across from Fisherman's Bastion you'll see the Matthias Church with its colorful tiled roof. It's definitely worth buying a ticket to go inside the church as well to see the beautiful paintings covering the walls and ceiling.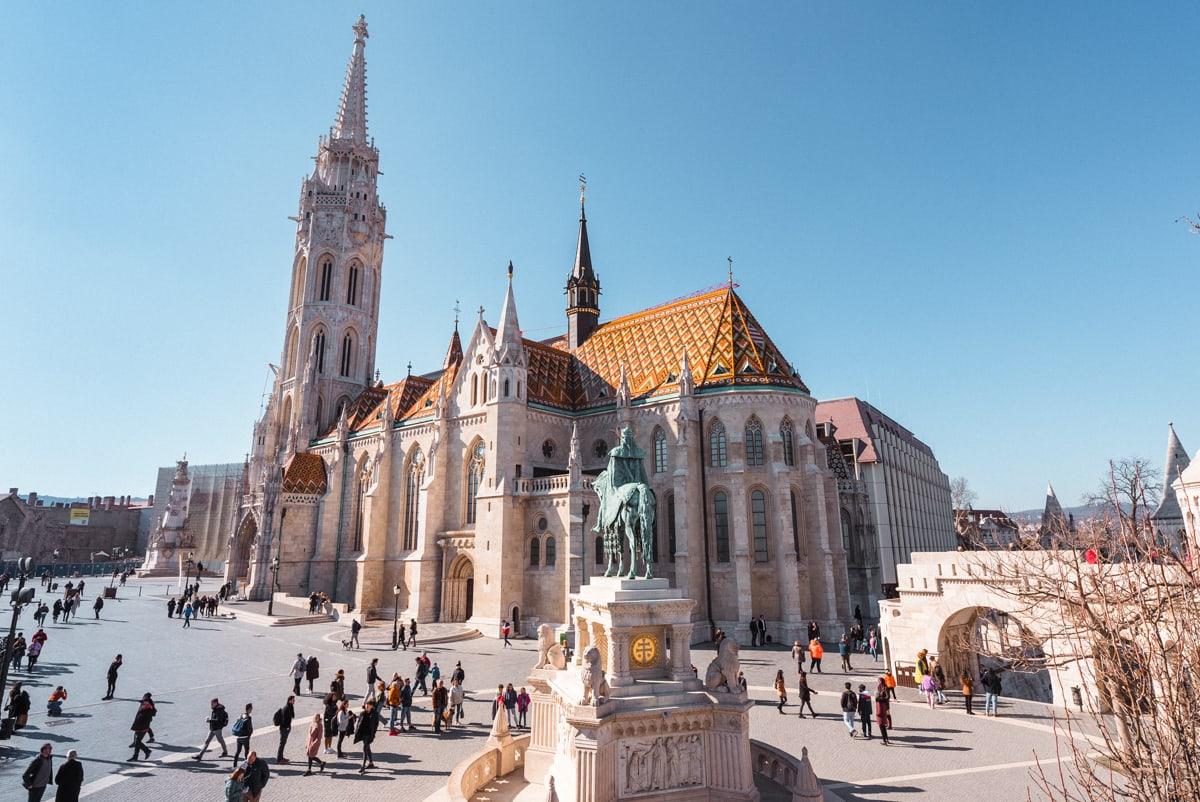 House of Houdini
If you believe in magic, check out the House of Houdini, dedicated to the famous magician and escape artist Harry Houdini, who was born in Budapest. A guided tour also comes with a magic performance at the end!
Walk along the Danube
You can enjoy some of Budapest's best views with an evening stroll along the Danube. Both sides are beautiful, but I especially love the view from Buda across to Pest with Budapest's beautiful Hungarian Parliament Building.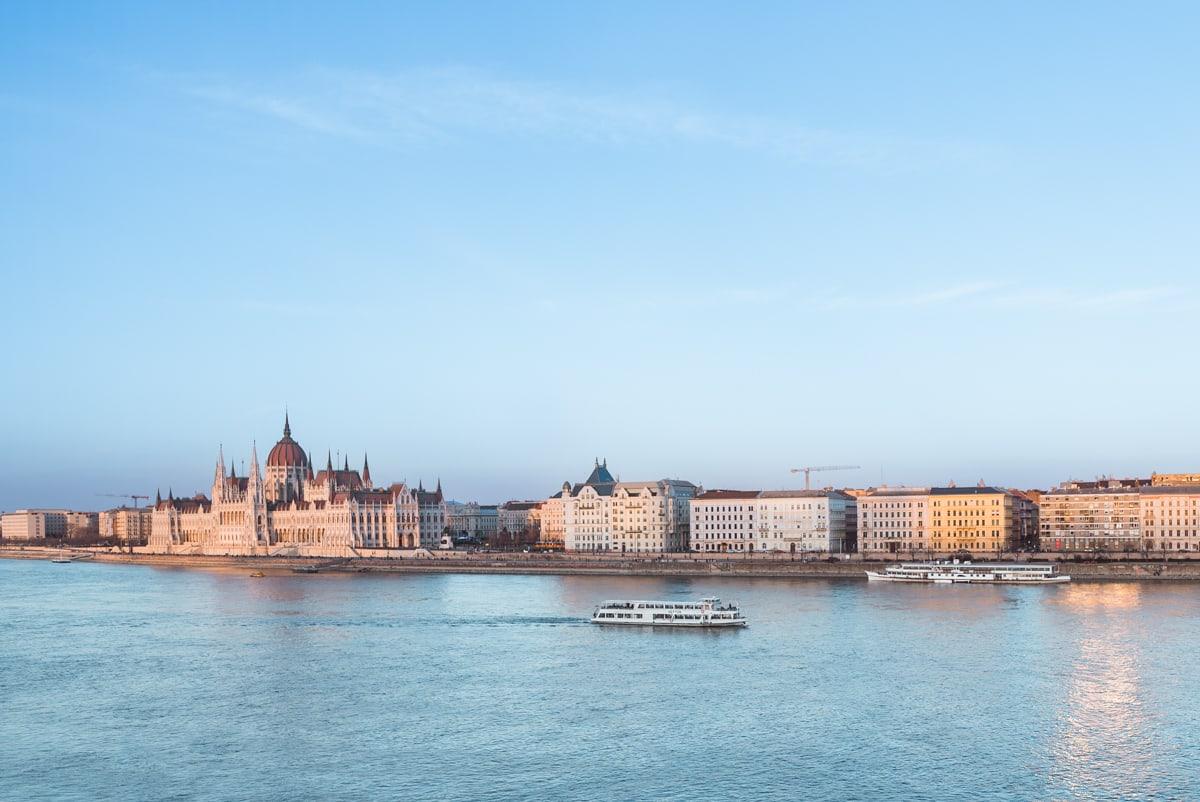 Váci Street
Downtown Pest is so beautiful that you should definitely explore by foot, and while you're walking around you might as well stop in some shops, right? If your answer is yes, then head to Váci Street, which is the main pedestrian shopping street in Budapest.
St. Stephen's Basilica
If you're walking through downtown Budapest you'll probably stop in your tracks when you come across St. Stephen's Basilica. St. Stephen's is Hungary's most sacred Catholic church, home to an important relic: the mummified right hand of the church's patron, King St Stephen.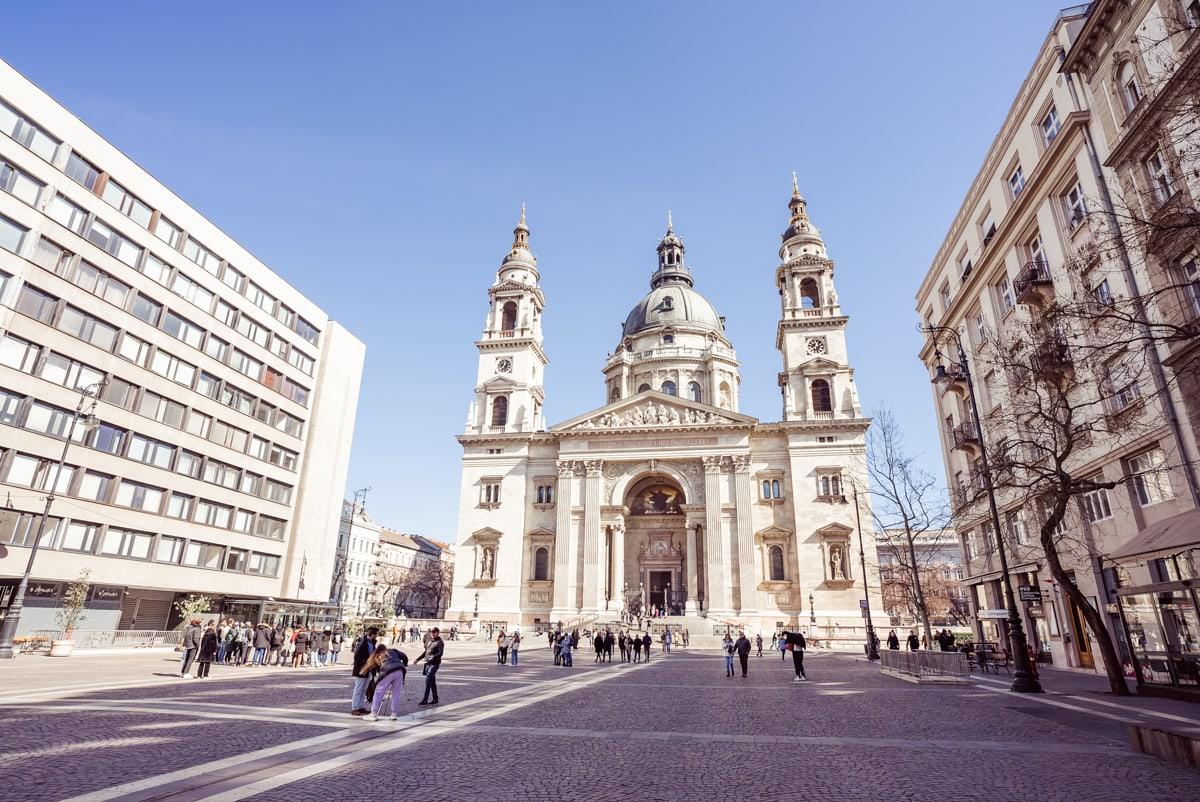 Architecture walk
Budapest is famous for its incredible architecture, and this time my mom was most interested in tracking down some of Budapest's spectacular Hungarian Art Nouveau buildings. Our favorite were the Lindenbaum House on Izabella Street, off of Andrássy Avenue, and the Thonet House and the Philanthia Flower Shop on Váci Street.
Andrássy Avenue
Our architecture walk took us down Andrássy Avenue, which starts near St. Stephen's Basilica and ends with Heroes Square, which is home to the Millennium Monument as well as statues of Hungarian kings and other Hungarian heroes. Andrássy Avenue is also home to Budapest's most high end shops, mansions and townhouses. But you'll also find affordable cafes and shops here too, so don't think you have to be rich to explore this part of town.
New York Café
While on Andrássy we also popped in New York Café to see if it's worth the hype. This is Budapest's most popular café for tourists and has even been named the most beautiful café in the world. To be honest I was skeptical as it's so touristy, but it is actually really spectacular inside. If you do want to eat here be sure to make a reservation, or be prepared to wait in a very long line.
Budapest Metro
Budapest's metro system is really easy to use and is oldest metro system in continental Europe, completed in 1896.
Take a bath
My mom isn't really a spa person, but if you are you should definitely check out at least one of Budapest's famous thermal spa baths. Budapest has a total of nine bathhouses and 123 hot springs. The Széchenyi Thermal Bath dates back to 1913 and is the largest with 18 baths, and in fact it's probably the most famous in Europe – I'm sure you've seen photos of it before. But the Gellért Thermal Baths might look even more beautiful and I think that's where I would go if I had to choose.
Ruin bars
My mom and I climbed into our comfy hotel bed around 9 pm, but I know a lot of other people visit Budapest for its nightlife scene. There are so many great bars here, but on a previous visit I particularly enjoyed the ruin bars in the old Jewish Quarter. A lot of this area was abandoned after World War II, but then in the 90s bars started popping up in the abandoned buildings here and now the ruin bars are some of the most popular in the city.
Lake Balaton
And then if you want to get out of Budapest, the one recommendation that I kept getting over and over by people in Budapest as well as in messages on Instagram was to visit Lake Balaton. It's not only a peaceful escape from the city, but it's also known for its food, wine and arts scene. I haven't visited yet, but I have traveled a bit around the Hungarian countryside and can confirm that Hungary has a lot to offer outside of Budapest.