I recently wrote about why Norway is such a magical place to visit in autumn, but you know where else really shines in this colorful season? Iceland! I don't know, I guess there's something about moss covered, arctic environments that make them extra magical in the autumn. Plus the fact that it's actually cold enough for autumn to begin in September instead of, I don't know, late November? Because let's be real, as soon as September hits we all want to be cozying up in blanket scarves sipping spiced lattes.
So now that the summer crowds have left, and before it gets really freaking cold, it's sort of the perfect time to head to Iceland. To do what, you ask? Take a road trip of course! Because there's nothing like exploring the gorgeous Icelandic scenery, and a car gives you the freedom to discover hidden gems off the tourist track, while also providing enough cover in case of some crazy weather (because let's face it, Iceland is no stranger to a storm or two during the colder months!). And luckily for us non-locals car rental in Iceland is a breeze, so this is an easy trip to arrange.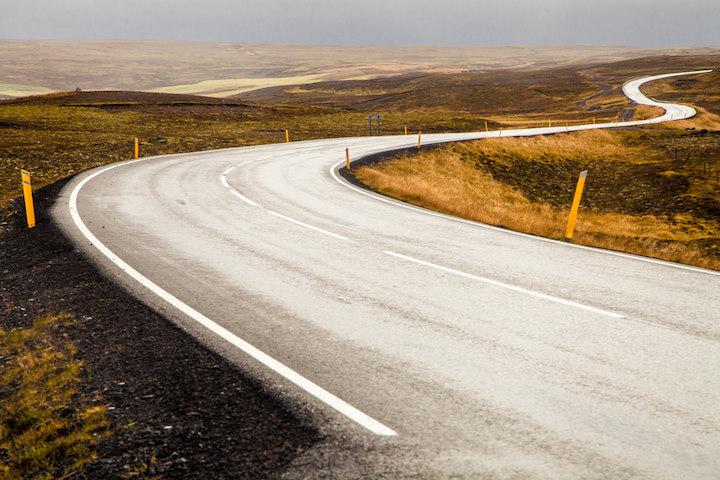 Now, when it comes to Iceland road trips there's one obvious choice: The Golden Circle! This route gives you the perfect sampling of Iceland's natural gems and is ideal if you're on a bit of a tight schedule.
First up: Thingvellir National Park, where the tectonic plates of North America and Euroasia meet. So get out of the car and walk across the continents through beautiful autumn colors, like, no big deal.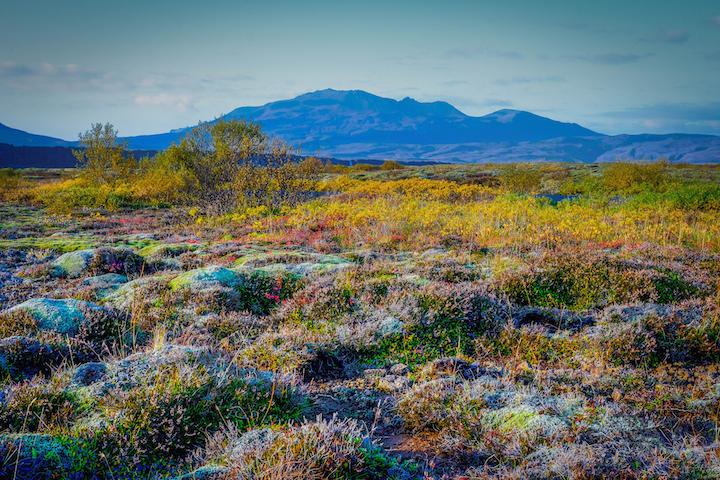 And what would a trip to Iceland be without spotting a geysir or two? Not to worry, the Gold Circle also takes you to Haukadalur, which is home to Geysir – that's right, the geysir that's so impressive that all other geysirs were named after it. And here you can see plenty of other geysirs as well, including the very active Strokkur.
But probably my favorite stop on the Golden Circle is Kerith, a volcanic crater lake surrounded by thick moss that while spectacular anytime of year, is even more colorful in autumn.
And you know what else a car is good for? Driving somewhere dark when those Northern Lights come out! Autumn means less predictable weather and shorter days, so some people prefer to take a road trip around Iceland in the summer months instead, but beautiful autumn colors aside, I would still choose autumn over the summer just for the chance to see those lights dance across the sky. There really is nothing like seeing the Northern Lights in person!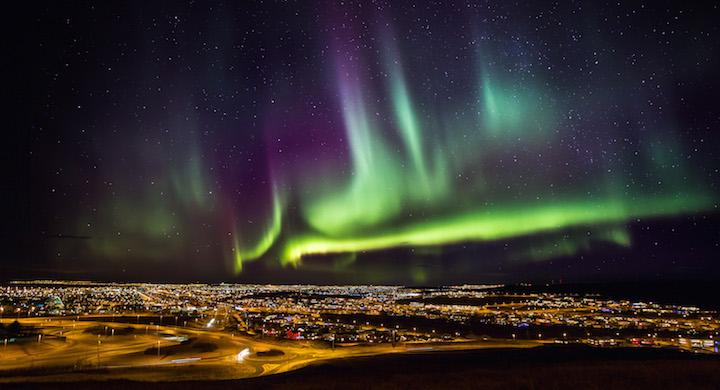 Really what I'm trying to say is, if you're looking for a fun place to travel to this autumn, then a road trip in Iceland might be just the thing for you. As always, plan ahead, be careful in the event of bad weather, and don't forget to have the time of your life! Because visiting Iceland truly is a special experience that you won't be quick to forget. I mean, the last time I visited was several years ago and I'm still raving about it (and planning my return!).