I'm writing this post from the train from Trondheim down to my grandmother's home in Bø, Telemark. It's a 12+ hour journey, but one of the prettiest train rides I know. We'll be going over the mountains soon and I'm going to keep an eye out for reindeer and muskoxen!
I'll be spending Christmas in Telemark with my grandmother and my aunt's family, but the thing is, I'm not actually sure when I'll be returning to Trondheim.
I know, I know, after making such a big deal about finally finding a place to settle down and even signing a lease, I'm up and leaving anyway. So ridiculous! And predictable? In my defense, a job offer sort of fell into my lap and I was really bad at going out and finding a job myself, so I just had to take it.
Okay, not the best defense ever.
No, actually I'm thrilled to now officially share that Dan and I will be working in one of the most beautiful places in Norway this winter! Can you guess where? (Hint: I've written about it before.) We'll be there until Easter and have been asked to potentially stay until the summer, though Dan also has another job offer in Trondheim for April (plus that whole we're still paying rent in Trondheim thing) so I think we'll just have to see how it goes.
One of the things I'm most excited about with this relocation is blogging about my new home. I'm not sure anyone has noticed this, but I've been a bit wary about blogging about Trondheim because, well, I'm a still on the fence about it as a tourist destination. I think it's a perfect place to live – and in fact it seems like everyone who visits decides they want to move to Trondheim – but if you're only going to see one place in Norway, I'm not sure I would make it Trondheim.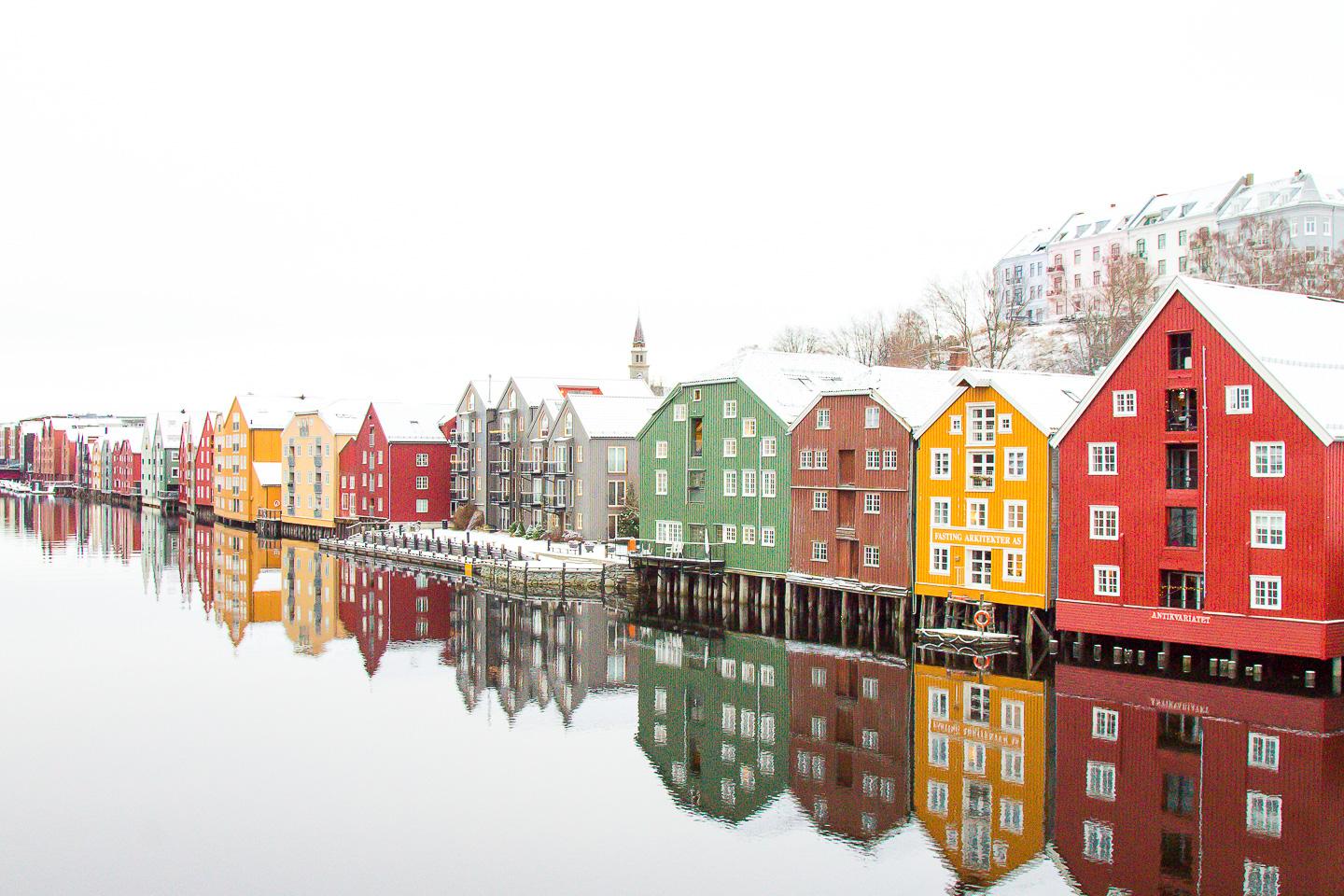 After I first posted photos of Trondheim's pretty wharfs I started getting messages from people saying how they had always wanted to visit Norway, saw my photos, and found a really cheap weekend flight to Trondheim, so what should they see and do when they're there?
To which I would always awkwardly reply asking if there by any chance were cheap flights to Bergen as well. And then I tried to post fewer and fewer photos of Trondheim in the hopes that those messages would stop (because I'm a baby like that), at least until I got to know the city better and could promote it with a good conscience.
Don't get me wrong, it's a beautiful city with a fascinating history, but it doesn't have that steal your breath away landscape that should be part of anyone's first trip to Norway. Then again maybe I just haven't had the time or means to seek out Trondheim's hidden gems, so let's just put a pin in this "should your first trip to Norway be to Trondheim" discussion, shall we?
I had been hoping to spot the Northern Lights once more before leaving for the winter, but the sky continued to hide behind clouds, which normally would have bummed me out, except that those clouds were filled with sparkling snow!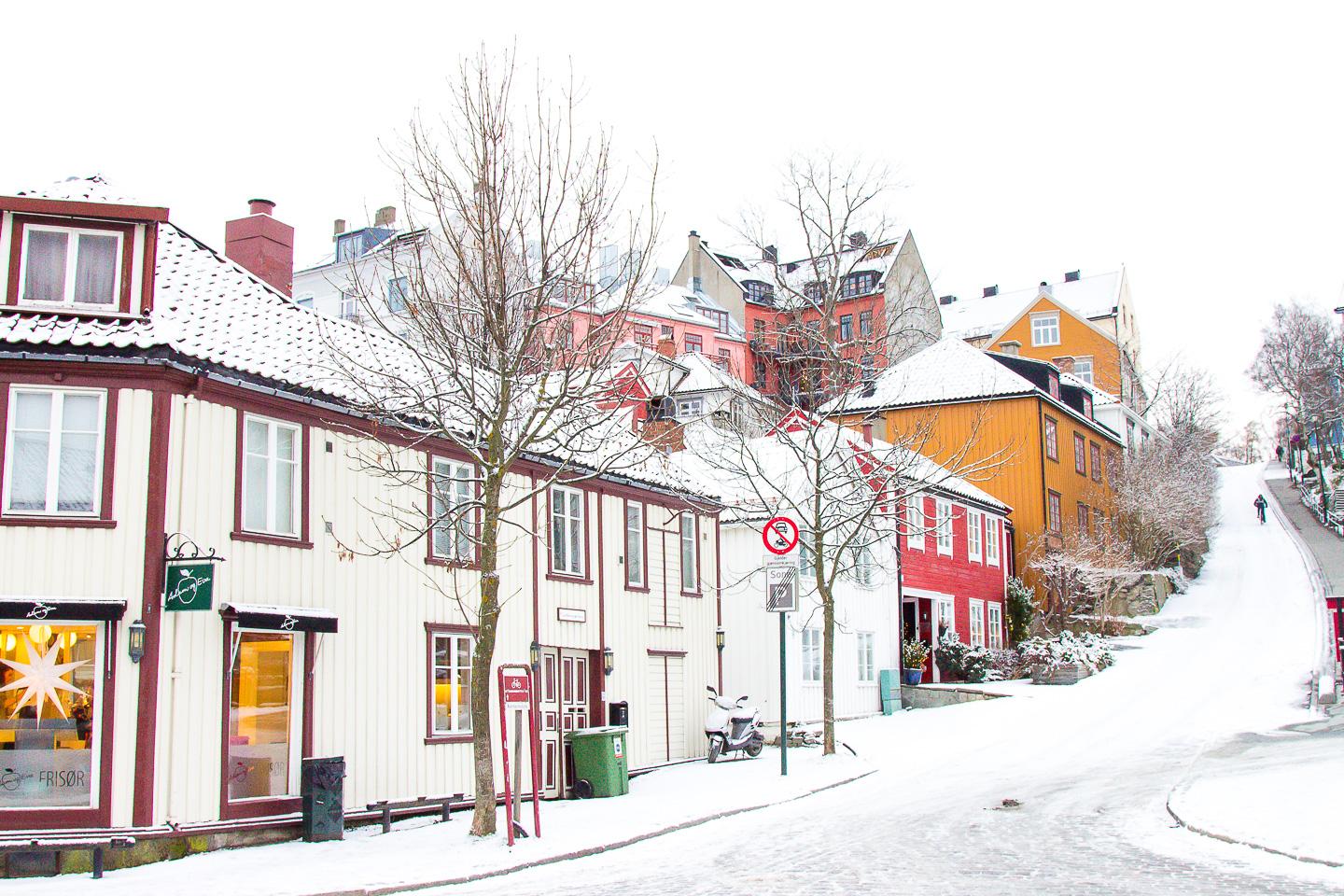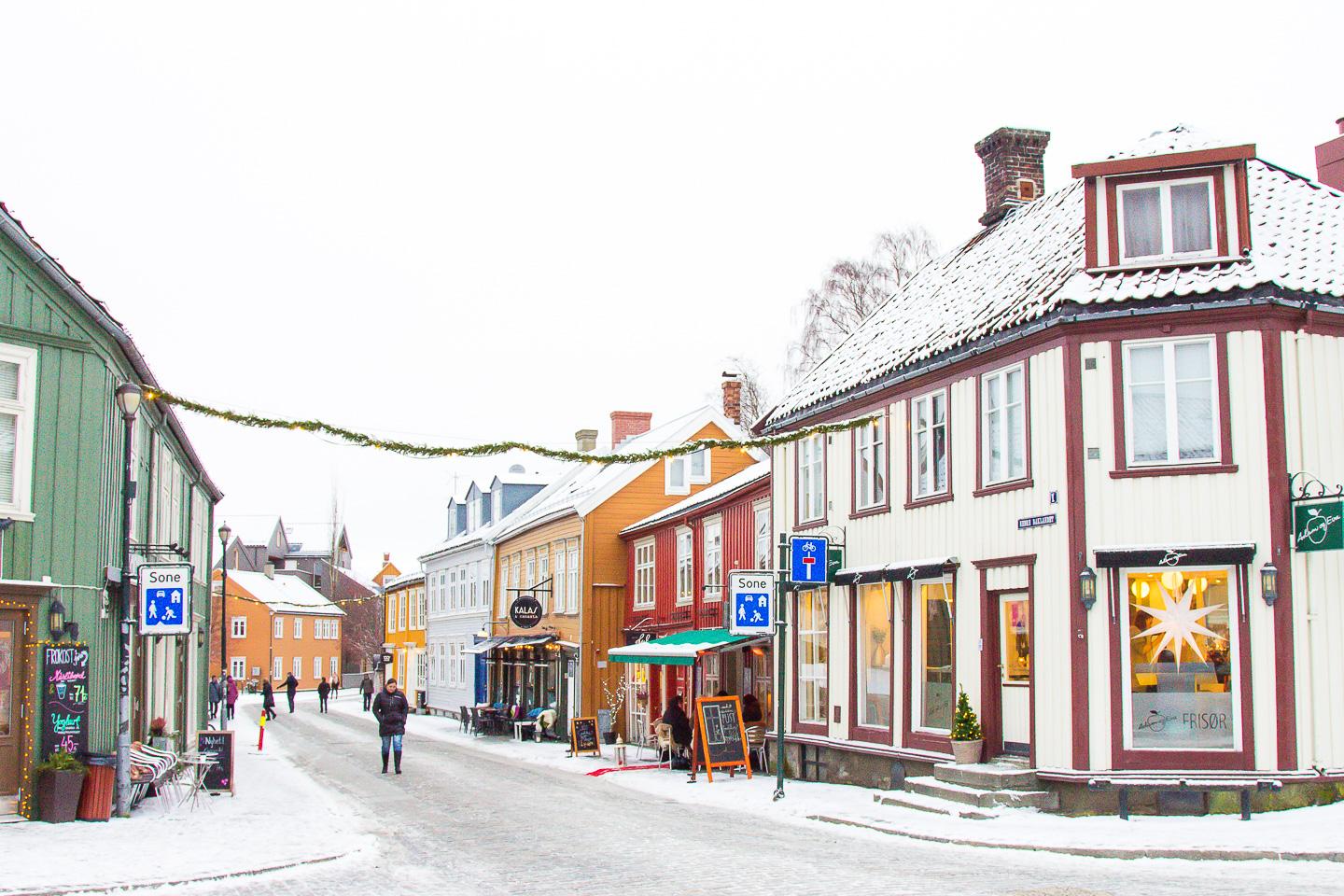 Trondheim, I was so ready to happily leave you behind, but you just had to tug at my heartstrings with a final reminder that you're not the worst, and in fact you might just be the best. I may even have shed a tear or two as I left.
Though I'm not entirely sure whether that was because I'll miss you or because I was upset at having to get up before sunrise (so like, 9 am) to lug a duffle bag full of Christmas presents to the train station. Is this what it's like for Santa? I mean, at least he has the reindeer to keep him company, while Dan abandoned me for his family in London last week.
Just kidding, I'm trying to sound grumpy to hide the fact that I'm positively bursting with holiday cheer right now and I'm probably annoying everyone around me (hence Dan leaving). Remember the time I made all my friends make paper snowflakes? Yup, I'm that girl in December. Plus, Christmas in Norway is my favorite, and Trondheim + snow + Christmas is my favorite favorite!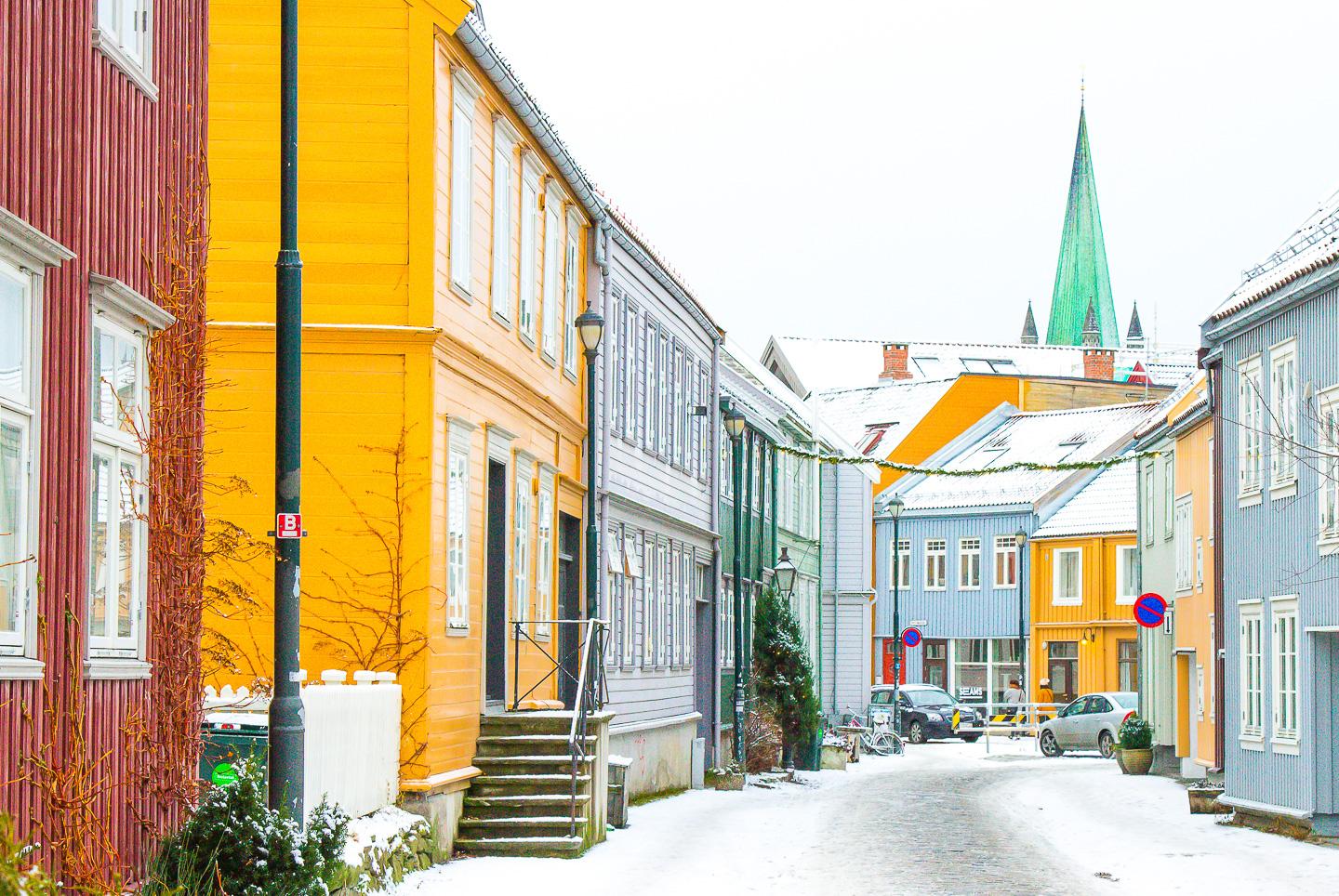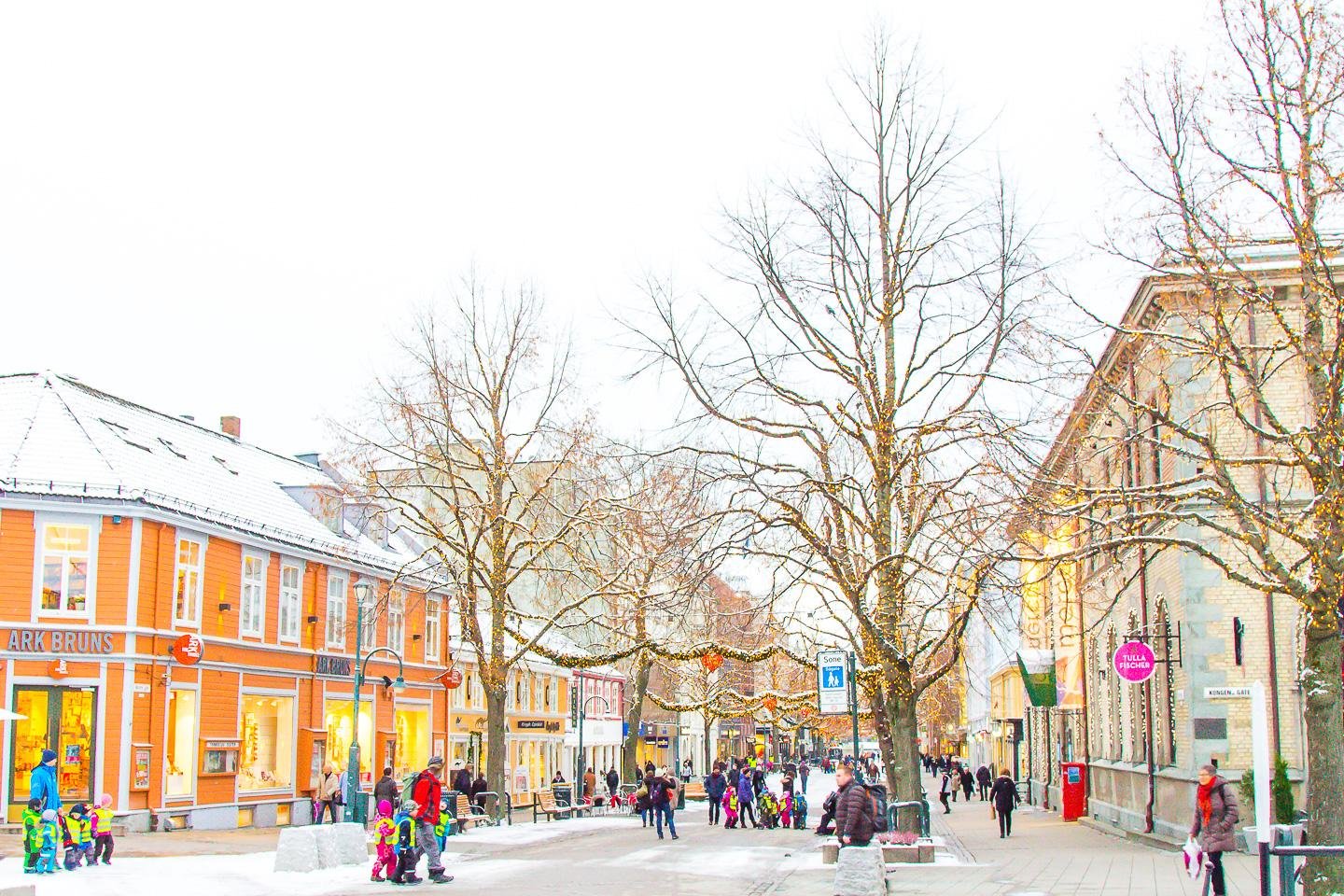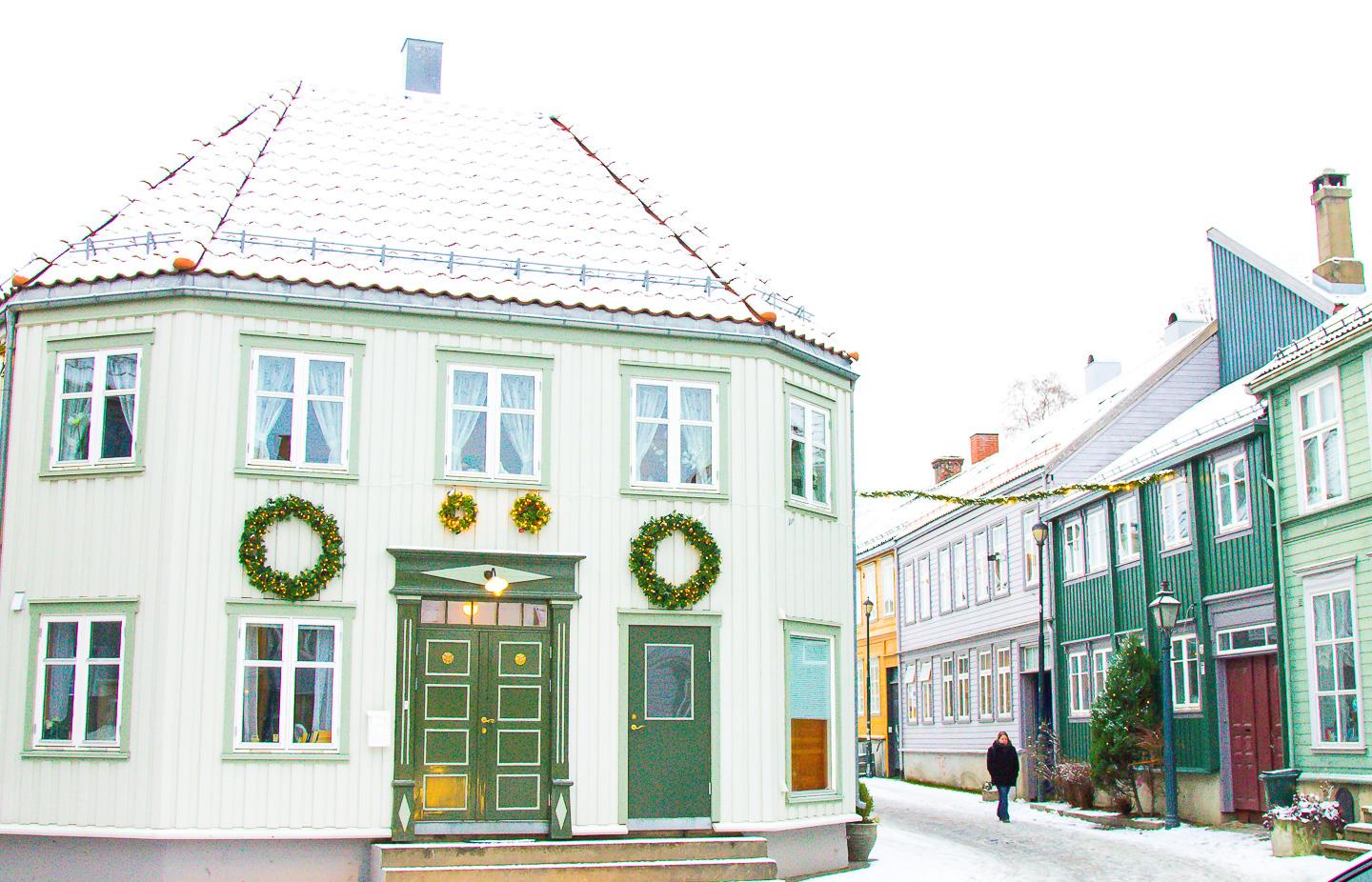 And so instead of doing anything about that pile of work in my inbox or you know, packing, I spent all weekend wandering through Trondheim's Christmas market, indulging in too many hot cocoas and Christmas cookies, and touching every glittery Christmas ornament I saw, just like the child Christmas always turns me into.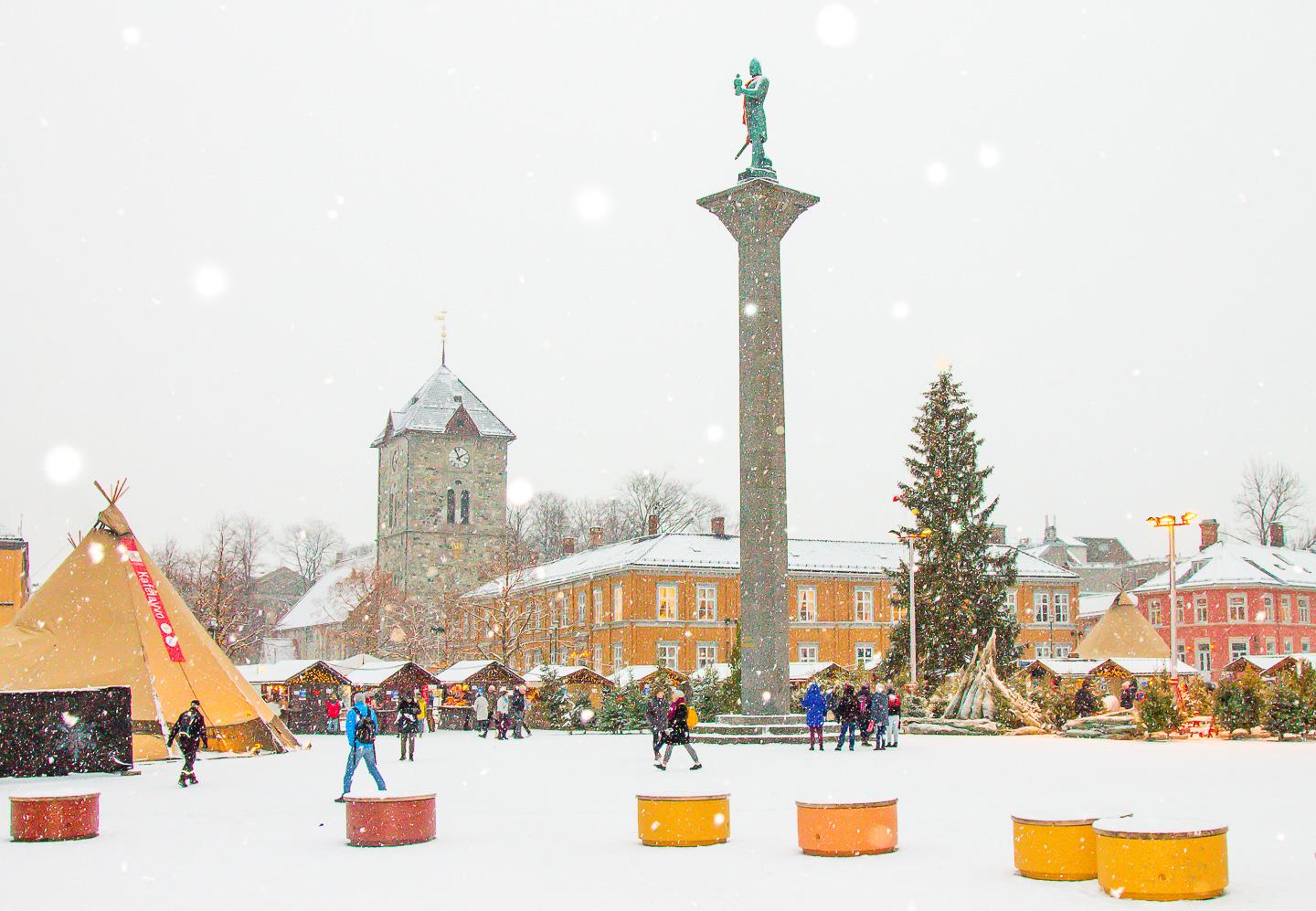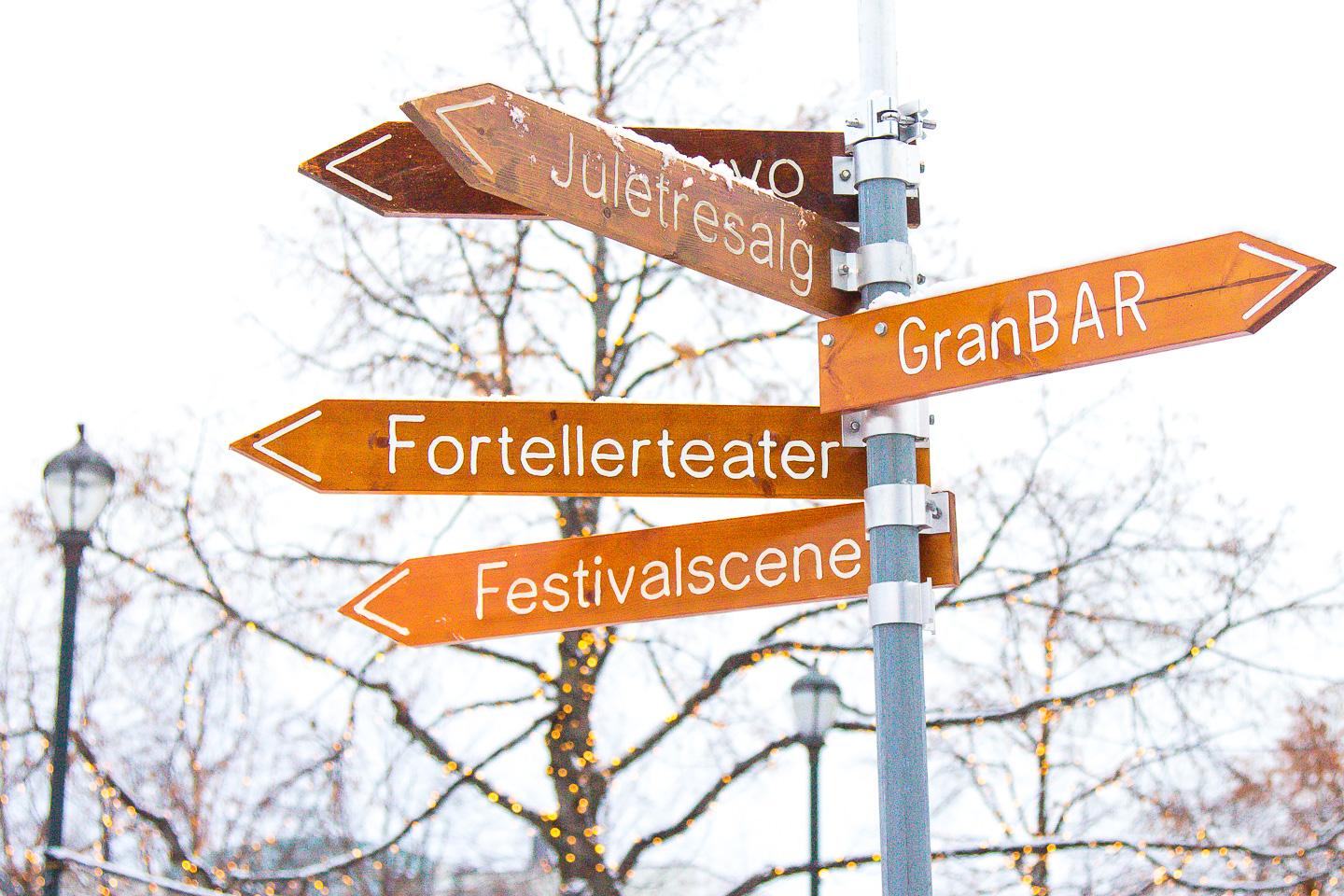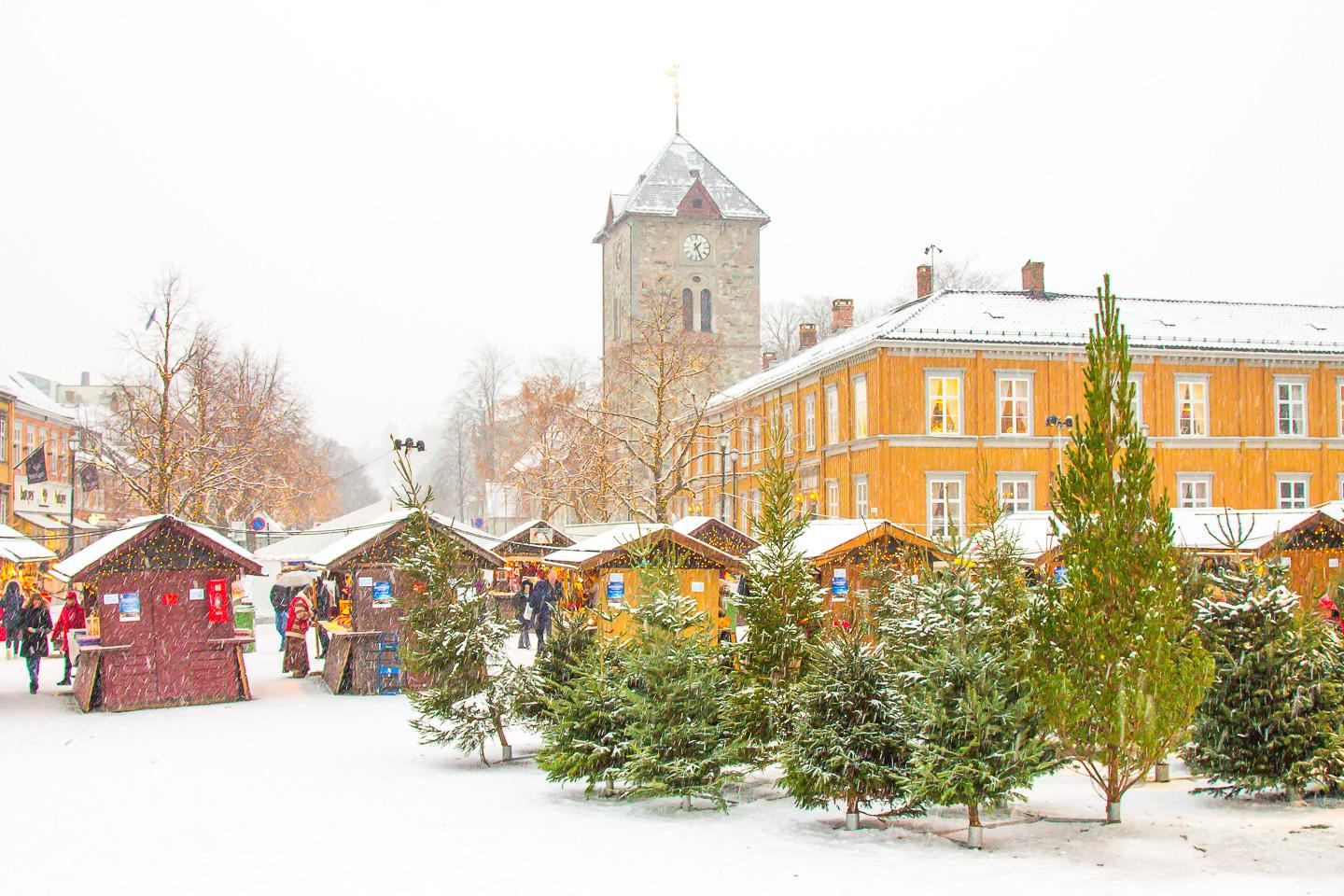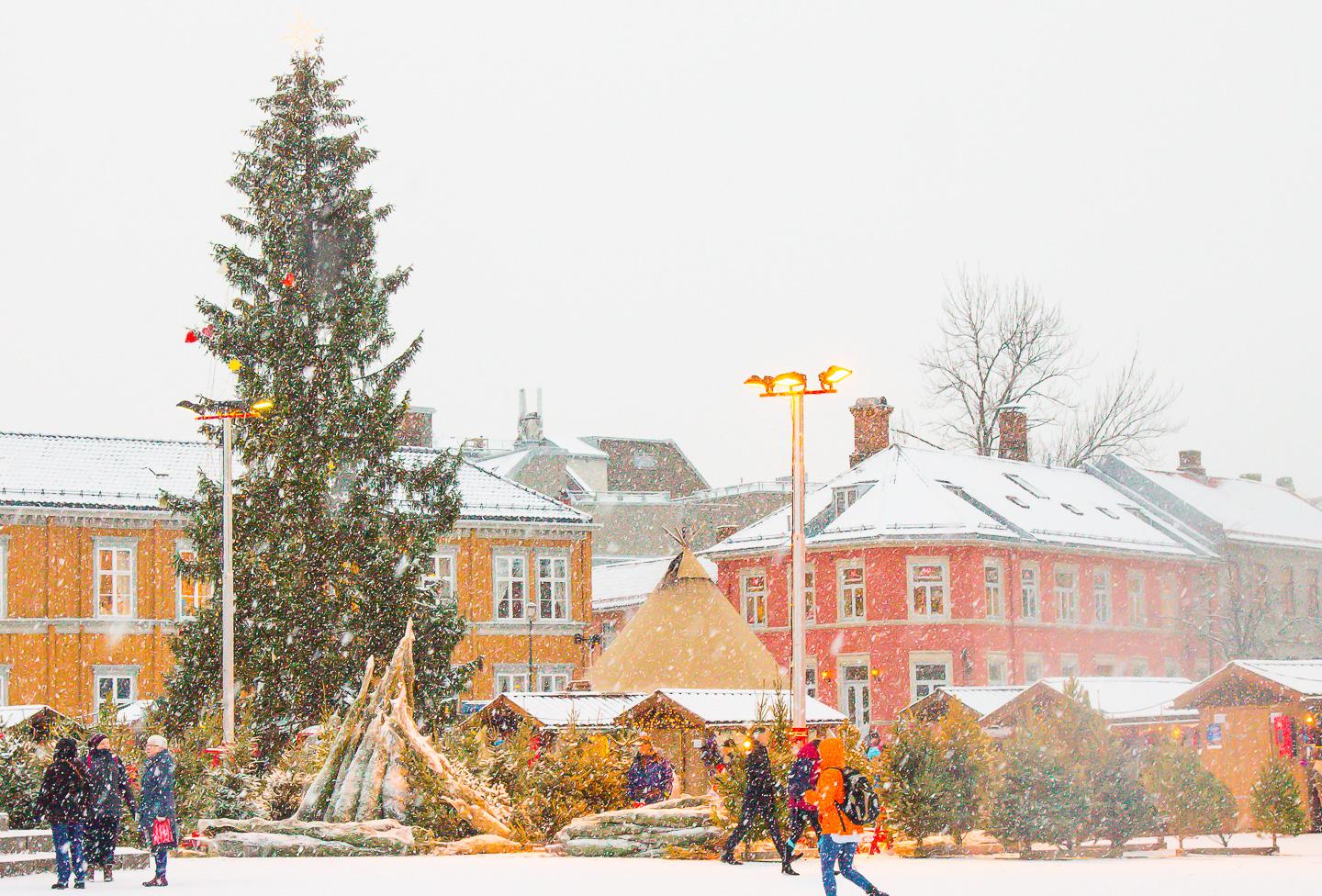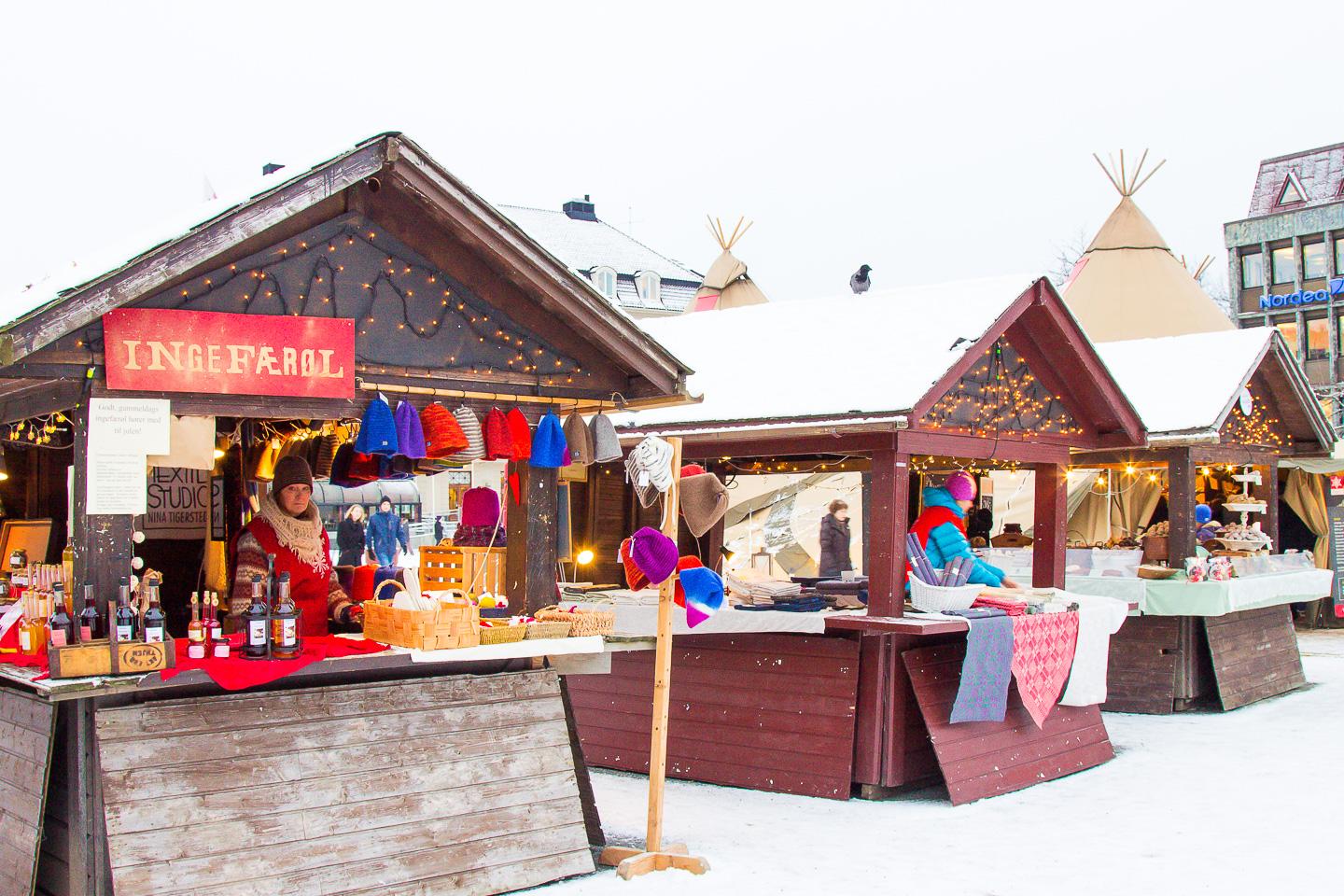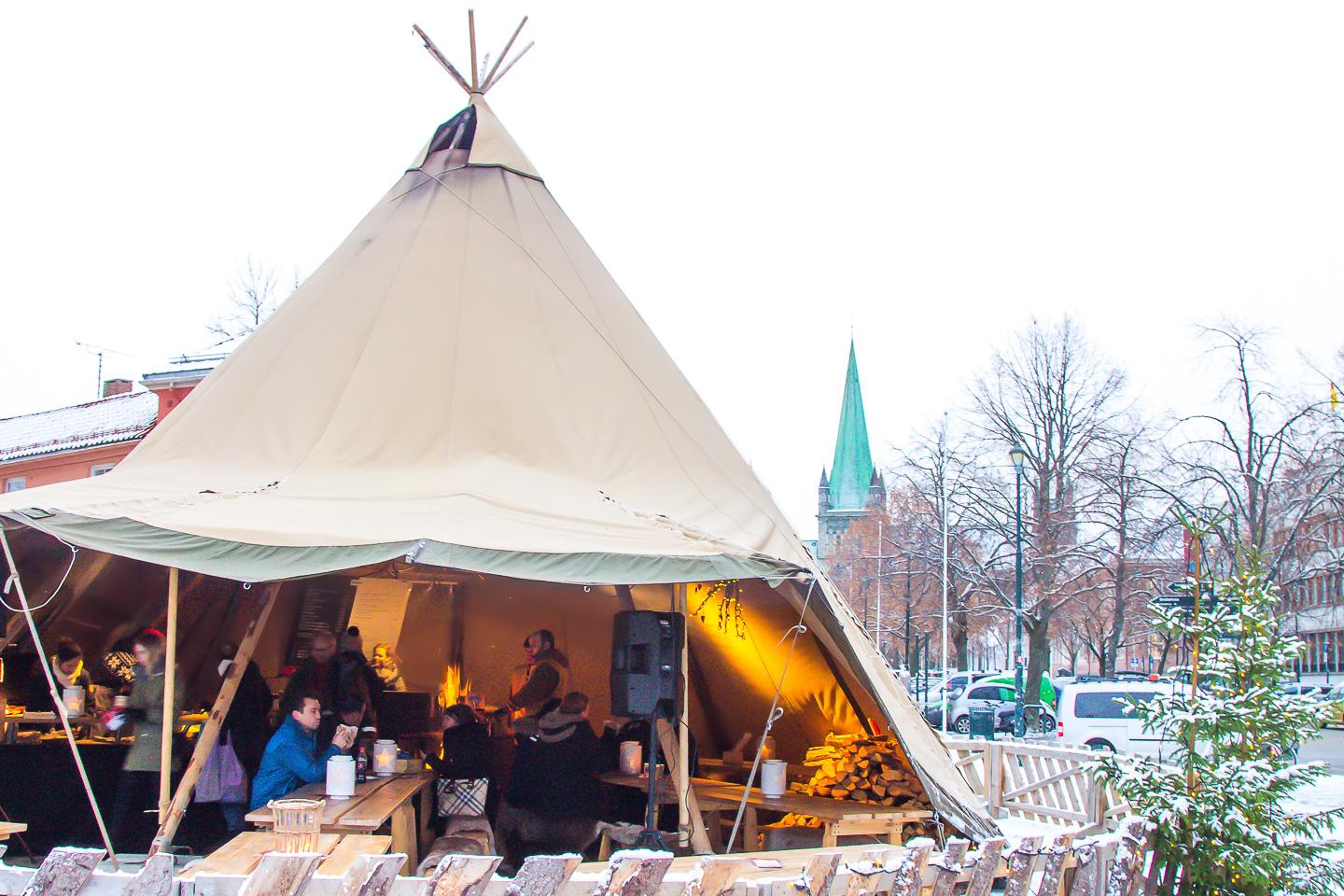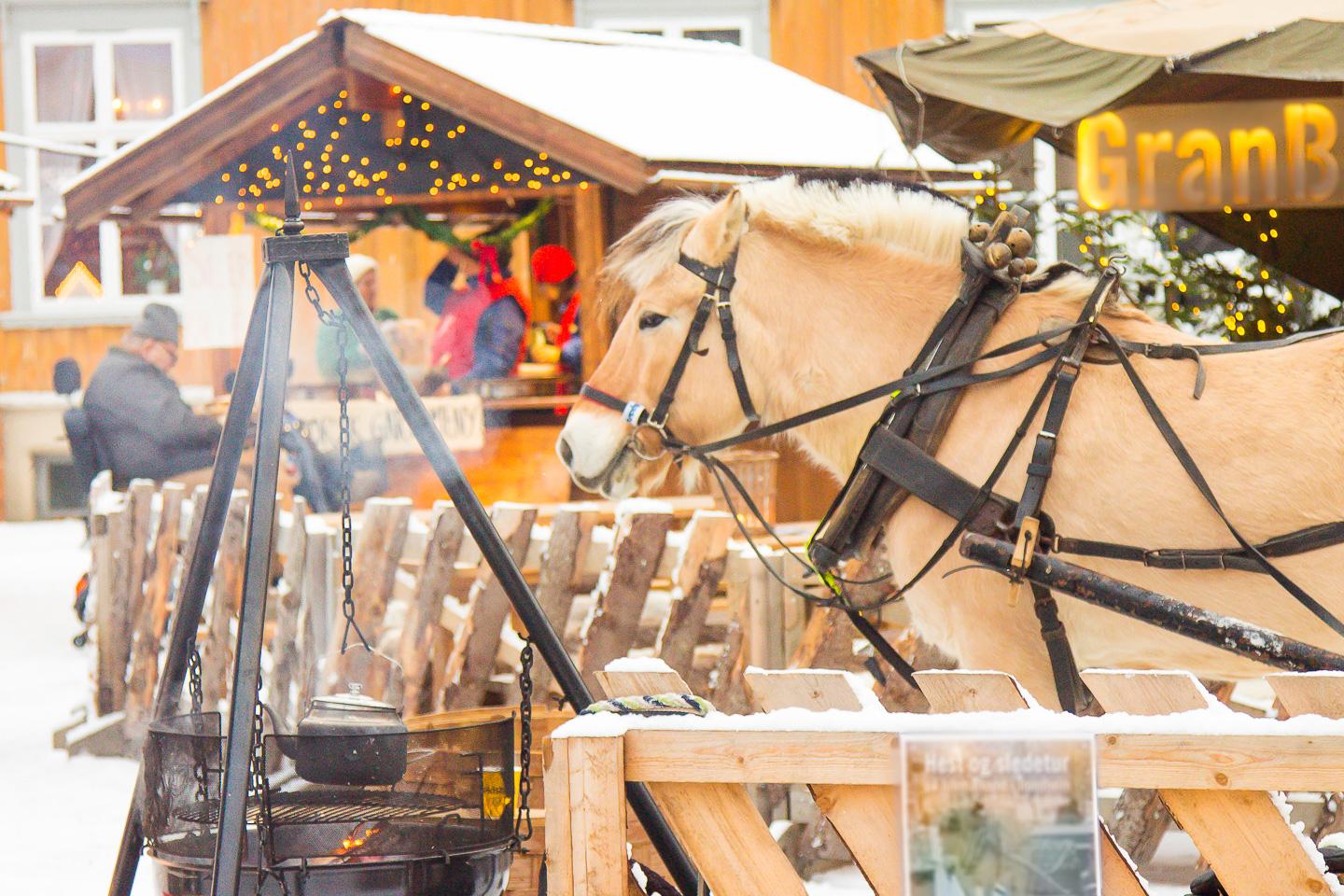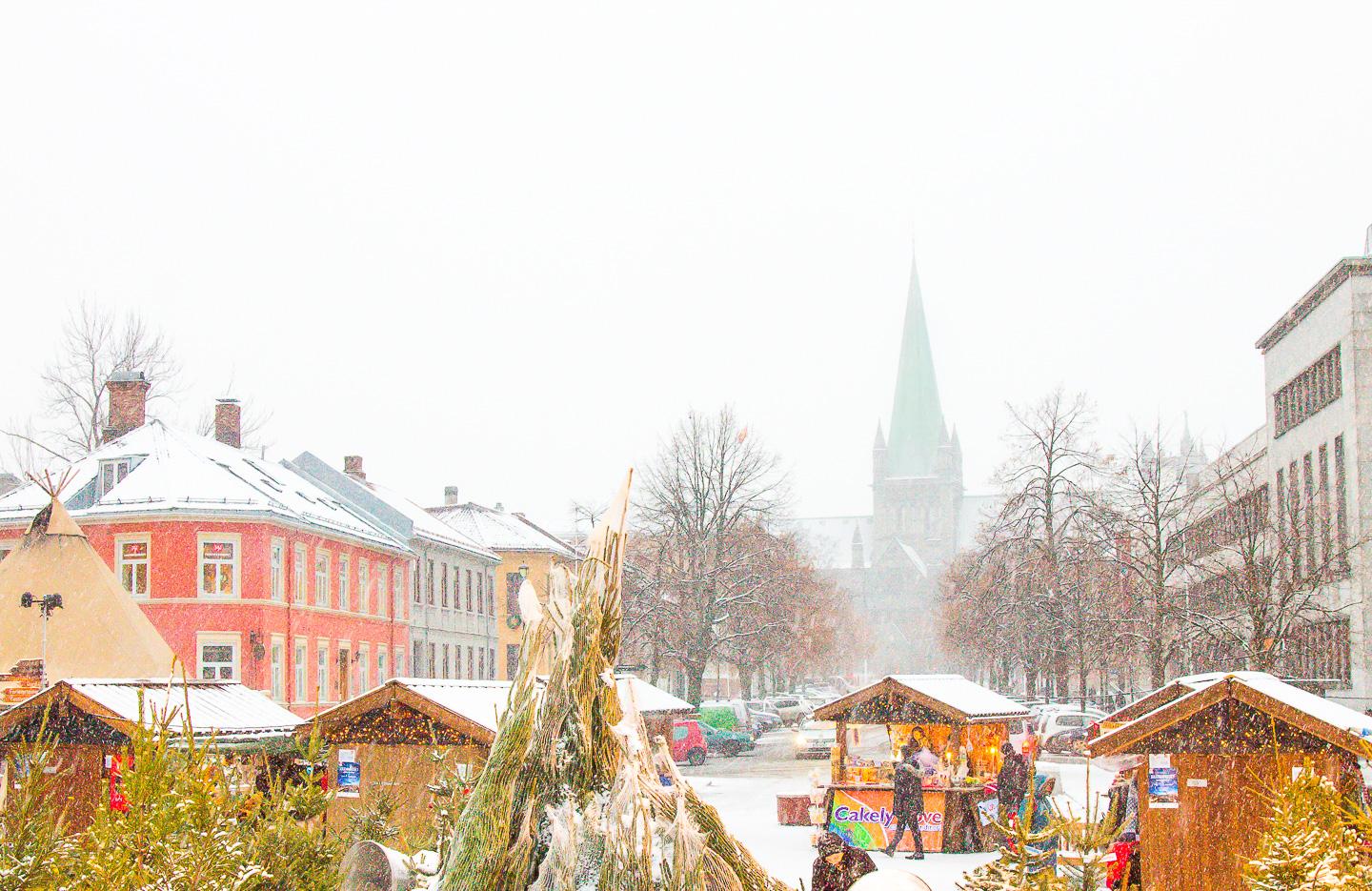 Bye bye, Trondheim!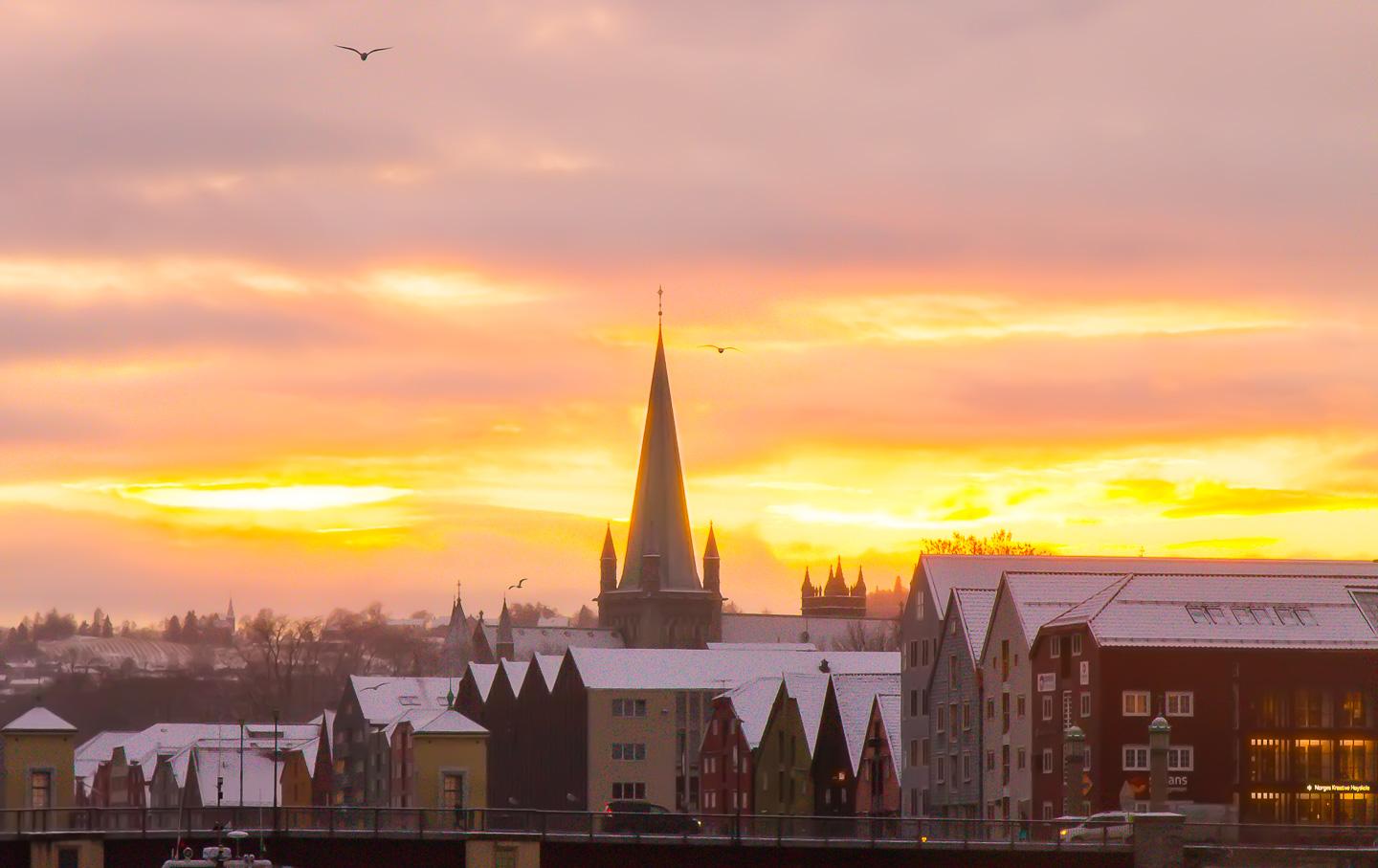 Where will you be spending the holidays this year? 
PIN IT!