On how to travel to Puerto Eden, in Chile
People often ask me what new country I want to visit next and while I still have tons of places on my bucket list, #1 isn't just a country, it's a continent. Guys, I've never been to South America!
It's a little crazy that I still haven't made it over there, especially as I've been wanting to go to Patagonia for ages. So can you imagine my excitement when Astrid emailed me asking if I would like to hear about her time in a tiny remote village in Patagonia? Let's just say that I had to go back through my response to her and delete several dozen exclamation points before hitting send.
So I couldn't be happier to have Astrid, the woman who told us all about Salalah, Oman, back today to tell us about Puerto Edén!
The Country
Chile
The Place
Puerto Edén
Why You Need to Visit Puerto Edén
In 2013, I travelled all over Chile. I went on a boat trip from Puerto Montt to Puerto Natales on the Navimag ferry. I loved my time in Chile and this trip was definitely one of the highlights.
Puerto Edén is a tiny village in Bernardo O'Higgins National Park. It does not get more isolated than this: you can only reach the village by boat and it takes at least 24 hours to get there. There are no roads, only wooden walkways, and electricity is only available during a few hours every day. Its population of about 200 includes the 15 remaining full-blooded members of the Kawéskar people.
It is a great place to find traditional indigenous culture of Patagonian tribes. The villagers sell fish, mussels and shellfish products which are taken to markets by a weekly transport boat. For souvenirs, buy traditional Kawéskar crafts such as wicker baskets and boats made from sea lion skins and tree bark.
What to Do in Puerto Edén
You will either spend only a couple of hours here while the ferry is waiting or at least 3-4 days if you continue your trip on the next ferry. There are a couple of outdoor activities on offer like fishing, kayaking and hiking. A Park ranger of Bernardo O'Higgins National Park lives there and can provide some guidance and information.
It is also possible to visit the Pío XI Glacier which flows down from the Southern Patagonian Ice Field and is South America's largest glacier, covering 1,256 square kilometers. If the weather permits, the ferry will do a small detour to the glacier anyway.
The scenery is breathtaking, I will let the photos speak for themselves.
How to Get to Puerto Edén
Puerto Edén can only be reached by the Navimag ferry about twice a week (see schedule here).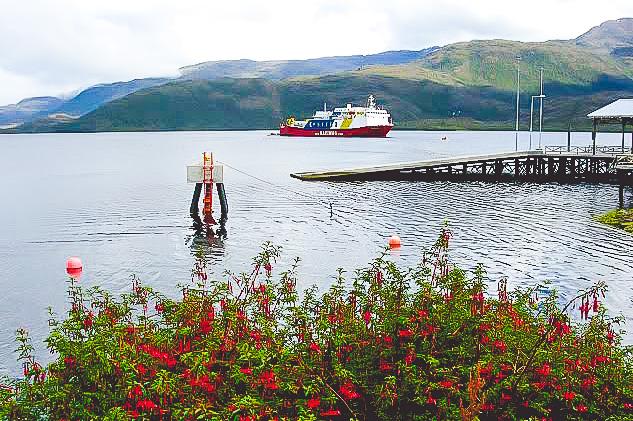 This is not a cruise, it is a ferry which also takes passengers, so do not expect a lot of luxury. There are different classes, the most expensive cabins have their own bathrooms and a separate dining room, the cheaper options are bunk beds with shared facilities and no window. But you will spend your time sitting on deck and just soaking up the incredible scenery anyway. There is also a daily gathering in the cafeteria where one of the officers tells the passengers about the route and things of interest in Spanish and English. I found the meals simple but yummy, you eat in the cafeteria (self- service style).
The other transport option is a private boat if you find someone going there from Puerto Montt or Puerto Natales.
Where to Stay in Puerto Edén
There are some small guesthouses in the village. Camping is NOT recommended as the climate is very rough, it is always cold and very humid and there are frequent heavy storms. I found three guesthouses, here are their phone numbers:
Hosteria Yekchal
Located on the northern shore of the village
Tel.: (56-02) 1969650.
Hosteria Puerto Edén
Located on the southern shore of the village
Tel.: (56-02) 1969620.
Hosteria Don Manuel
Located on the northern shore of the village
Tel.: (56-02) 1960677
About the Author: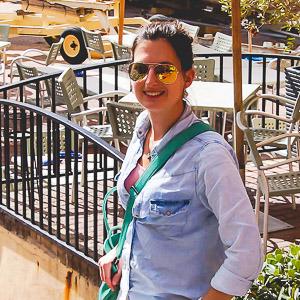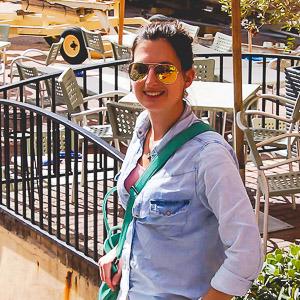 Astrid was born in Munich, Germany in 1986 and now lives in Austria while working in a small town in southern Germany. She's a 4th year medical resident training to be a general practitioner/family doctor.
Travelling has been her passion for as long as she can remember (together with medicine) and she's trying to see as much of the world as possible while working full time. She has already visited 40 countries and always has new travel plans. She loves travelling because it offers the excitement of seeing something new, getting to know foreign places and people and getting out of her comfort zone! While she doesn't have a blog, you can follow her travels on Instagram @Asta_Scha. 
PIN IT!
Have a special place off the beaten path you'd like to share? Email me at heartmybackpack@gmail.com with the destination and I'll send you some questions to answer about it!