Oh hey, blog, I remember you! It's not that I've been meaning to ignore you, it's just that I've been distracted. By what, you ask? All the cabin things.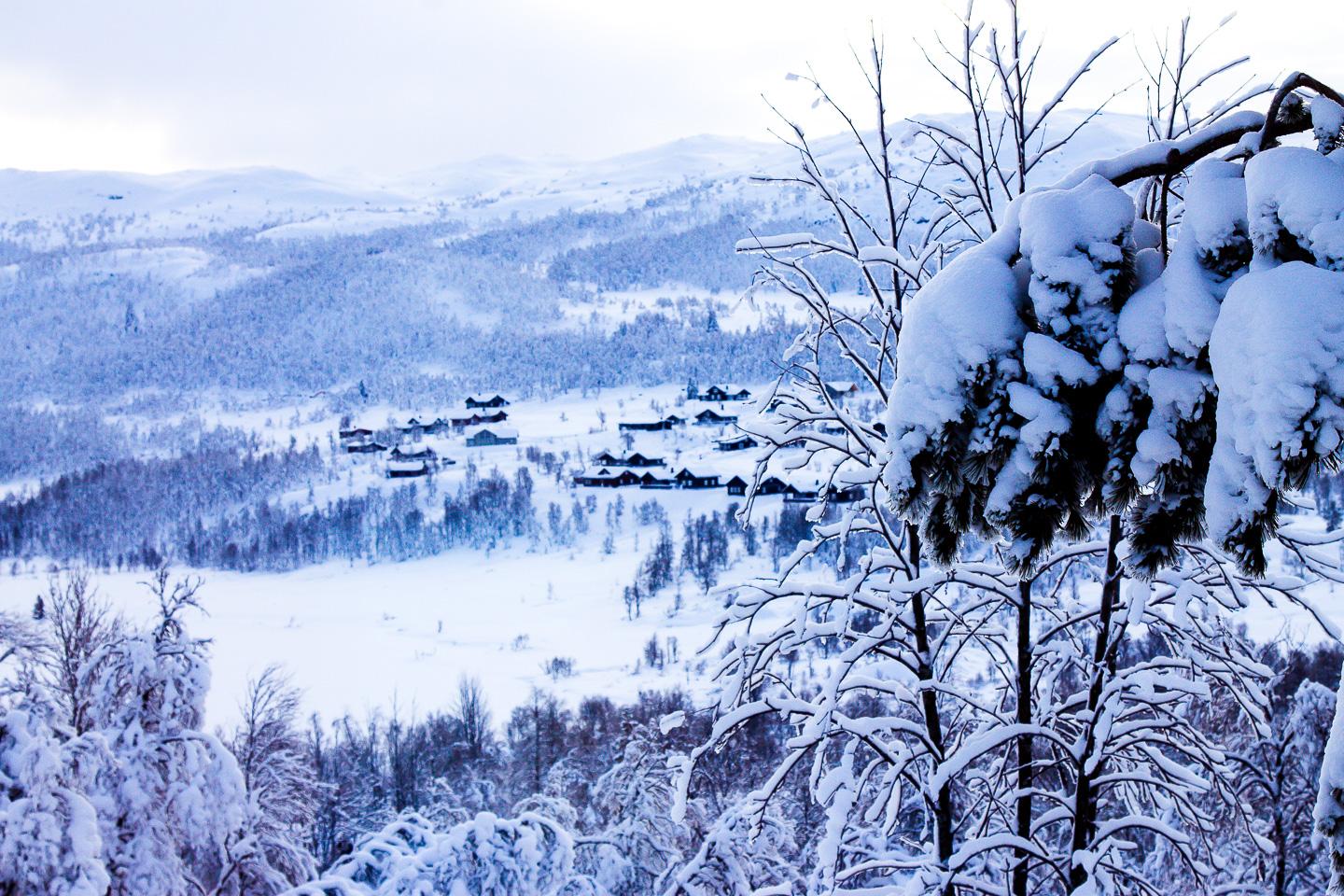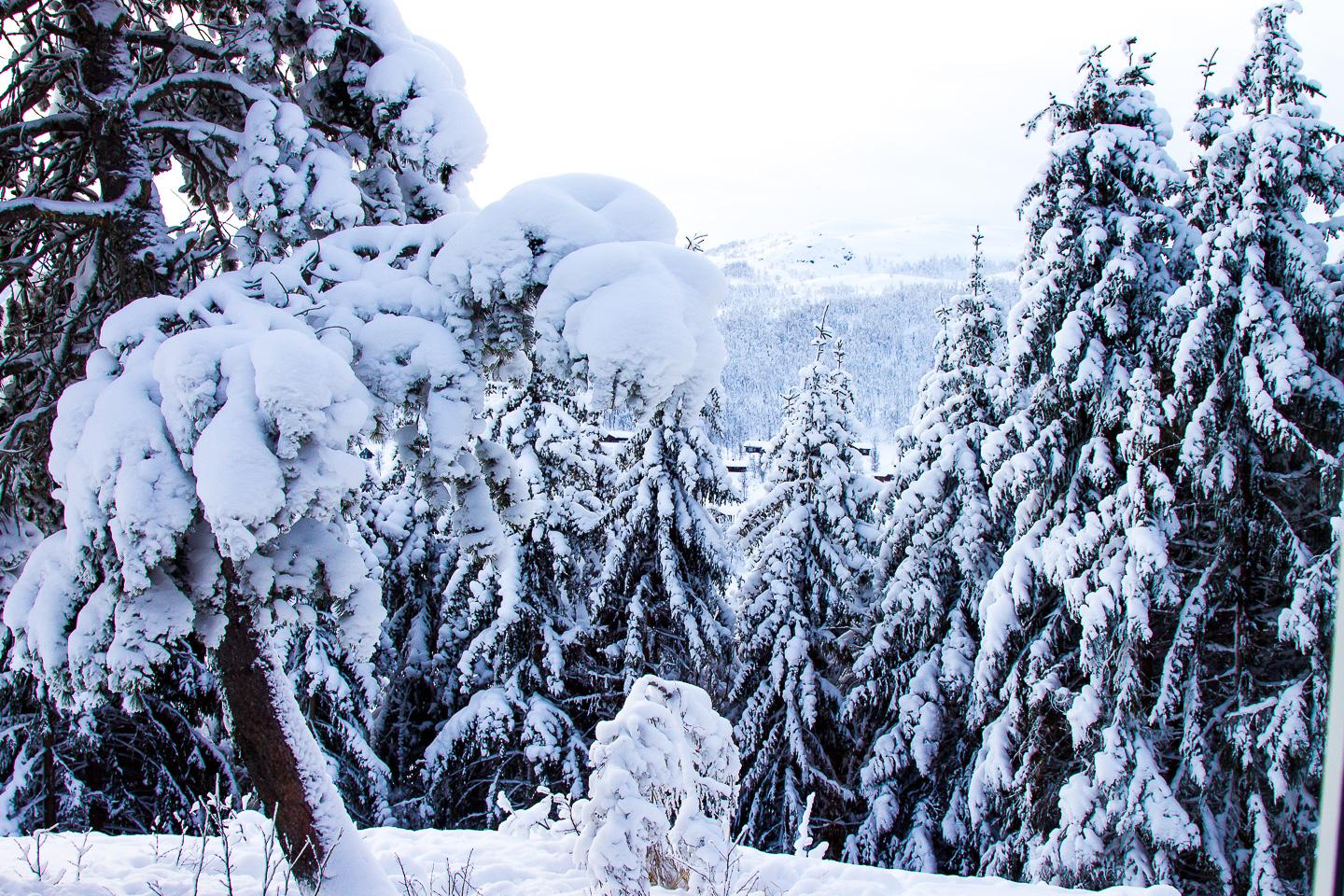 Dan and I moved into my grandmother's cabin in Rauland on Tuesday, which was also when we started our super exciting jobs at the local supermarket.
Have I dreamt of scanning food products every night this week? Yes.
The good news is, I'm getting close to knowing all the Norwegian words for the shop's fruit and vegetables. No, that time I had to ask a customer what oranges are called in Norwegian was not my proudest moment, but in my defense, appelsin sounds a whole lot more like an apple than an orange, don't you think?
And in even better news, now every once in a while when someone starts chatting with me in a thick mountain dialect I'll know whether to laugh or nod pensively. Okay, I still usually end up laughing in their face when they are actually asking to buy tobacco from behind the register, but I think the appropriate phrase here is "baby steps."
Speaking of which, Dan took his first this weekend!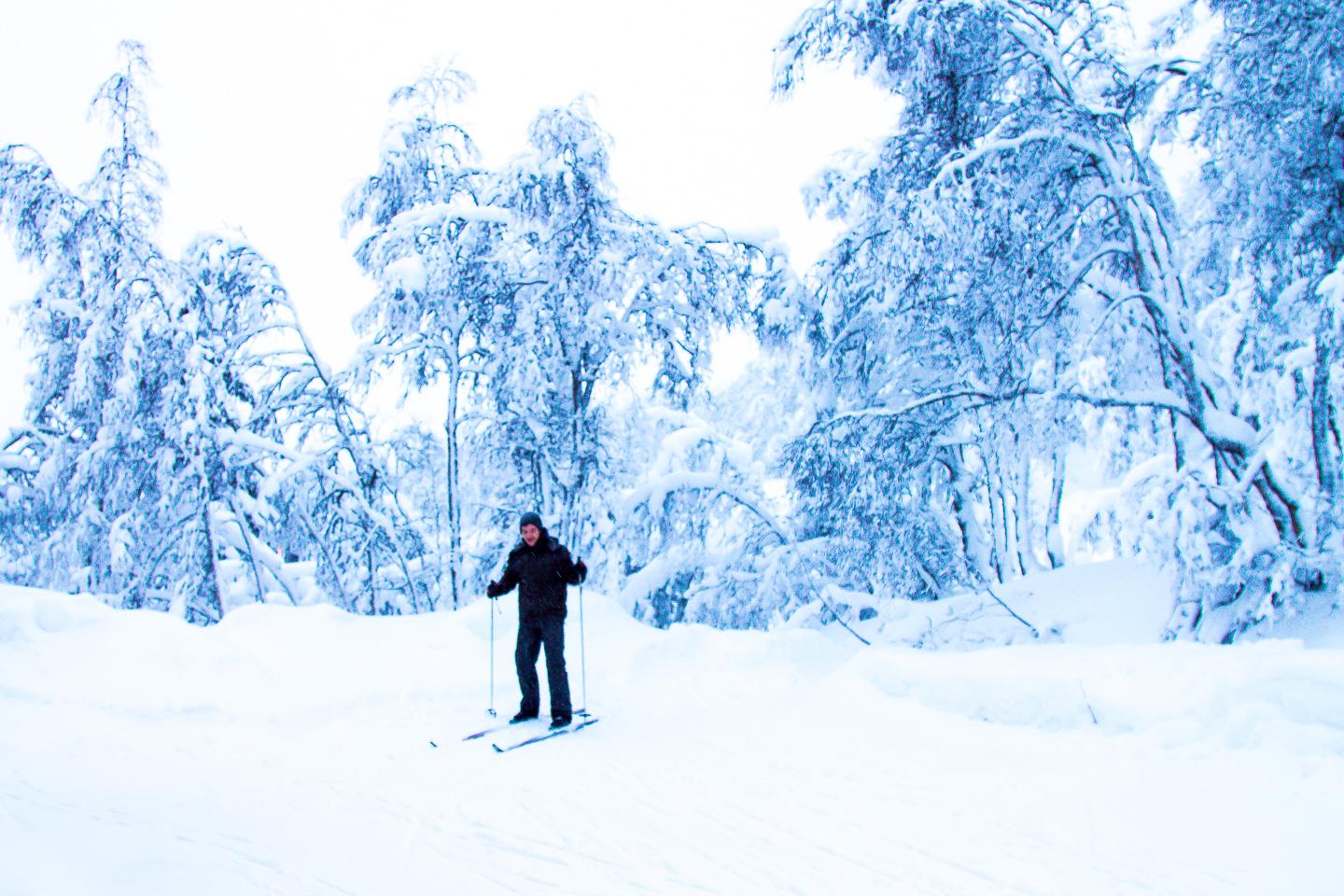 The Norwegian version of baby steps, I mean. Haven't you heard the saying "Norwegians are born with skis on their feet?" It's a true story.
But apparently it's only true for 100% Norwegians, as my mother quickly realized when she placed 18 month old me on my first pair of skis and instead of zooming away I just scooted forward a few feet and slowly tipped over into a snow bank. 26 years later my skiing form hasn't improved much, but I have high hopes that a winter in Telemark will cure my American half of its clumsy ways.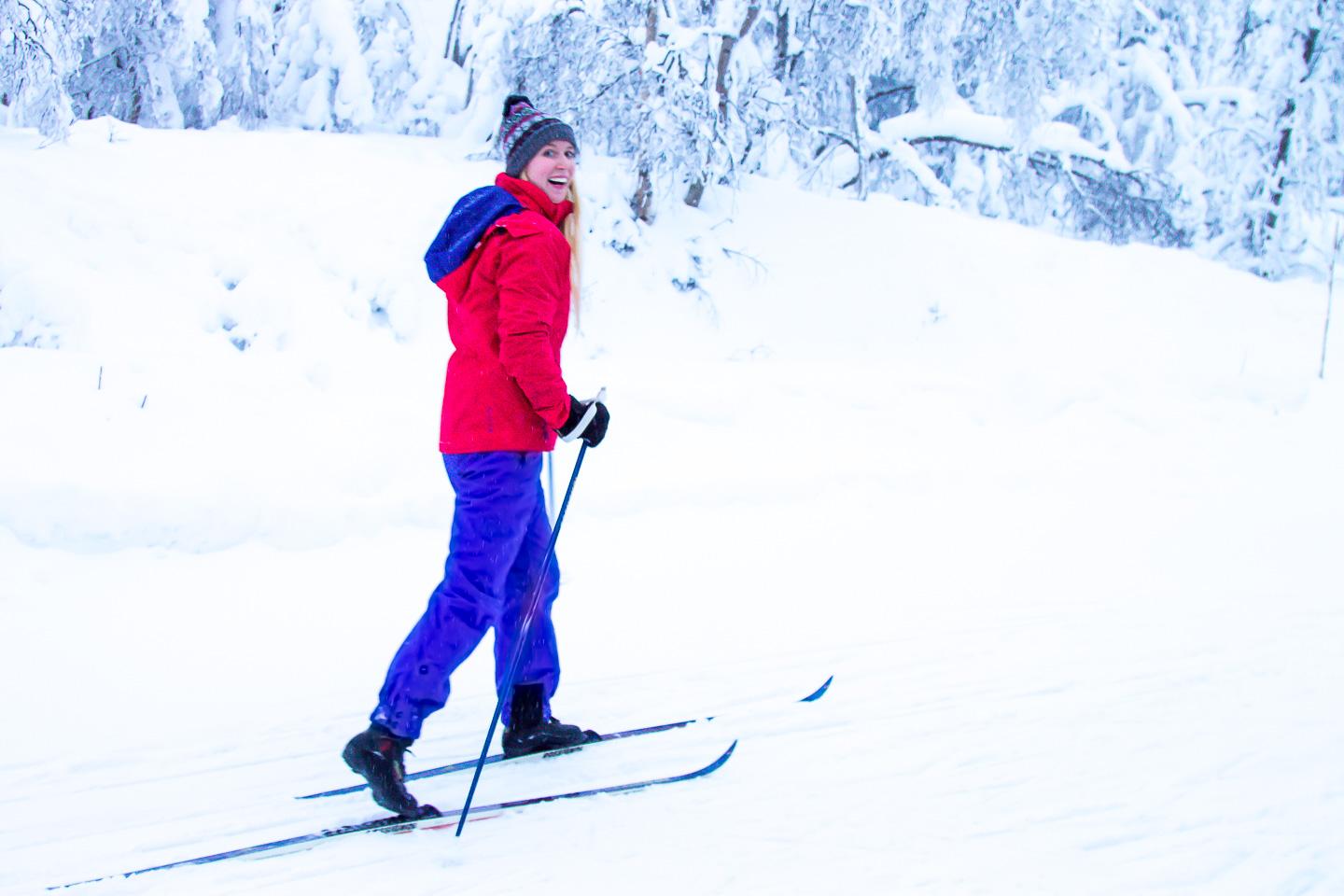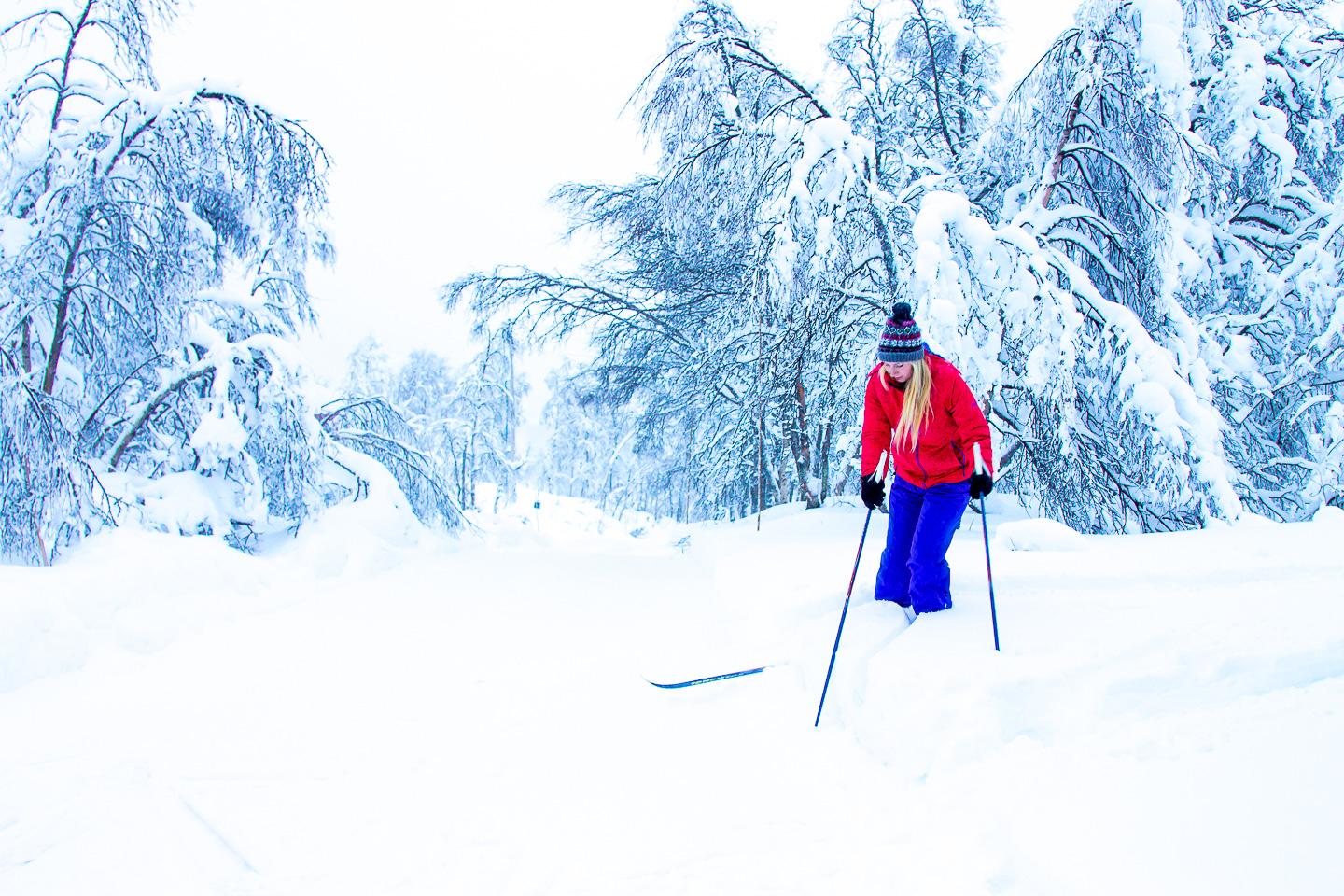 I mean, what better place to learn to ski than the place where modern skiing originated? In fact, in Rauland we're not far from Morgedal, which is known as "the cradle of skiing." I'll admit I'm not sure exactly what that means, but I assume it's something more about Norwegian babies on skis.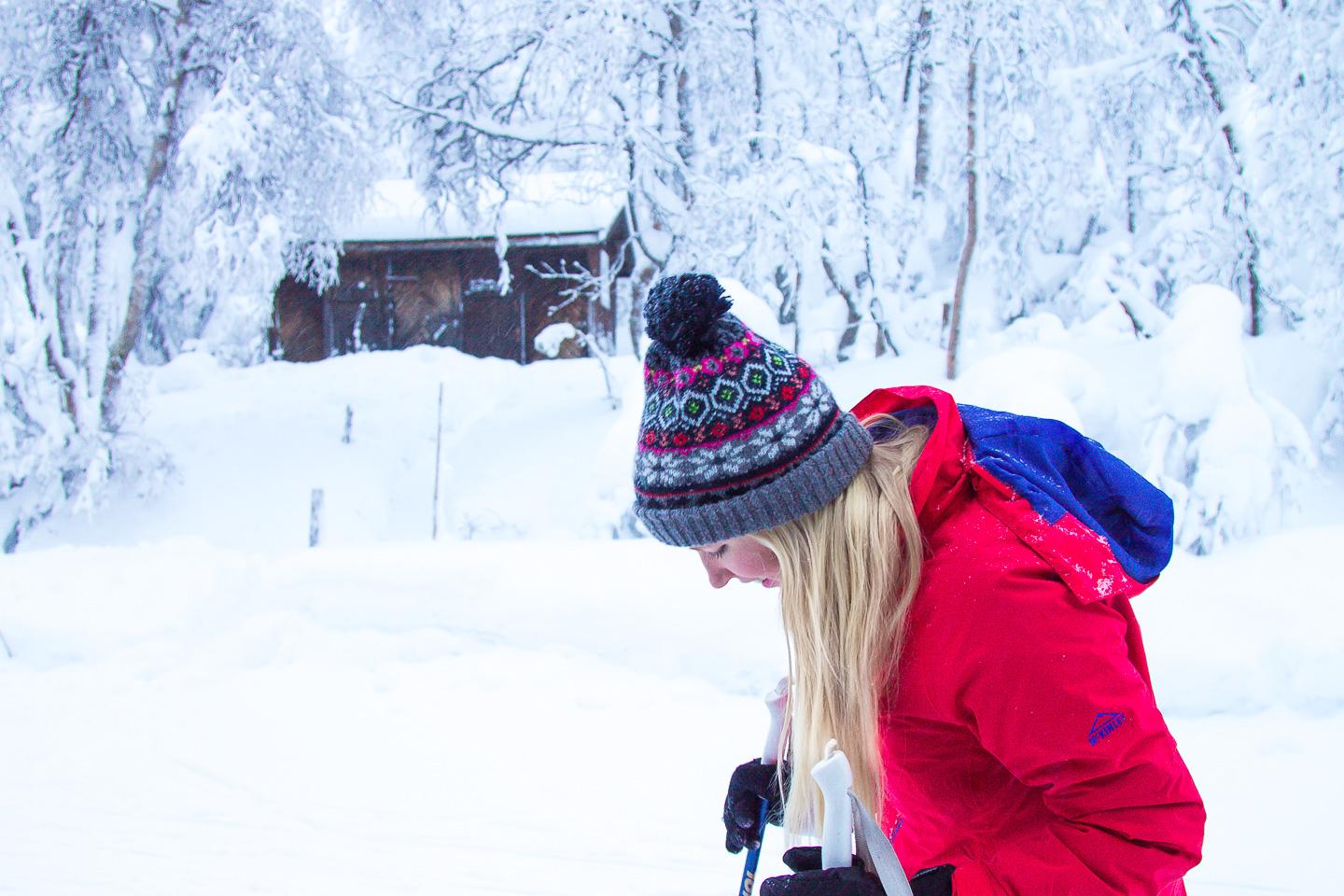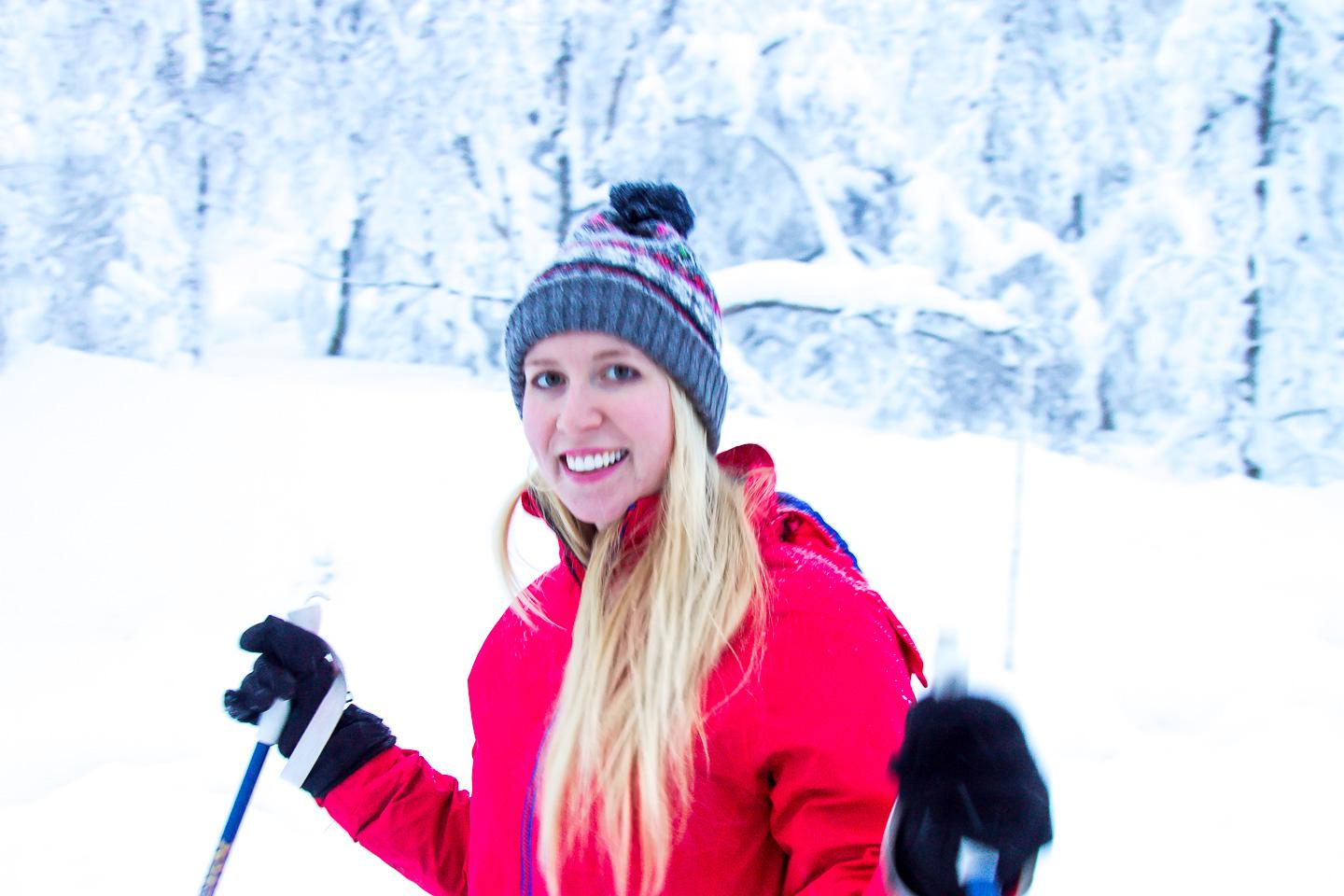 And when I'm not outside skiing I'm pretty much always sitting in front of the fireplace trying to keep warm. On Thursday it was -25°C and I'm still waiting for my toes to defrost.
Luckily Dan is deep into the book Norwegian Wood: Chopping, Stacking, and Drying Wood the Scandinavian Way, so our fireplace is in good hands. Yesterday he mastered attempted an upside down fire, lit from the top instead of the bottom, which is supposed to burn more slowly and need less tending to. It doesn't look like it should work, but it does!
I know, it's an exciting life this cabin life of ours.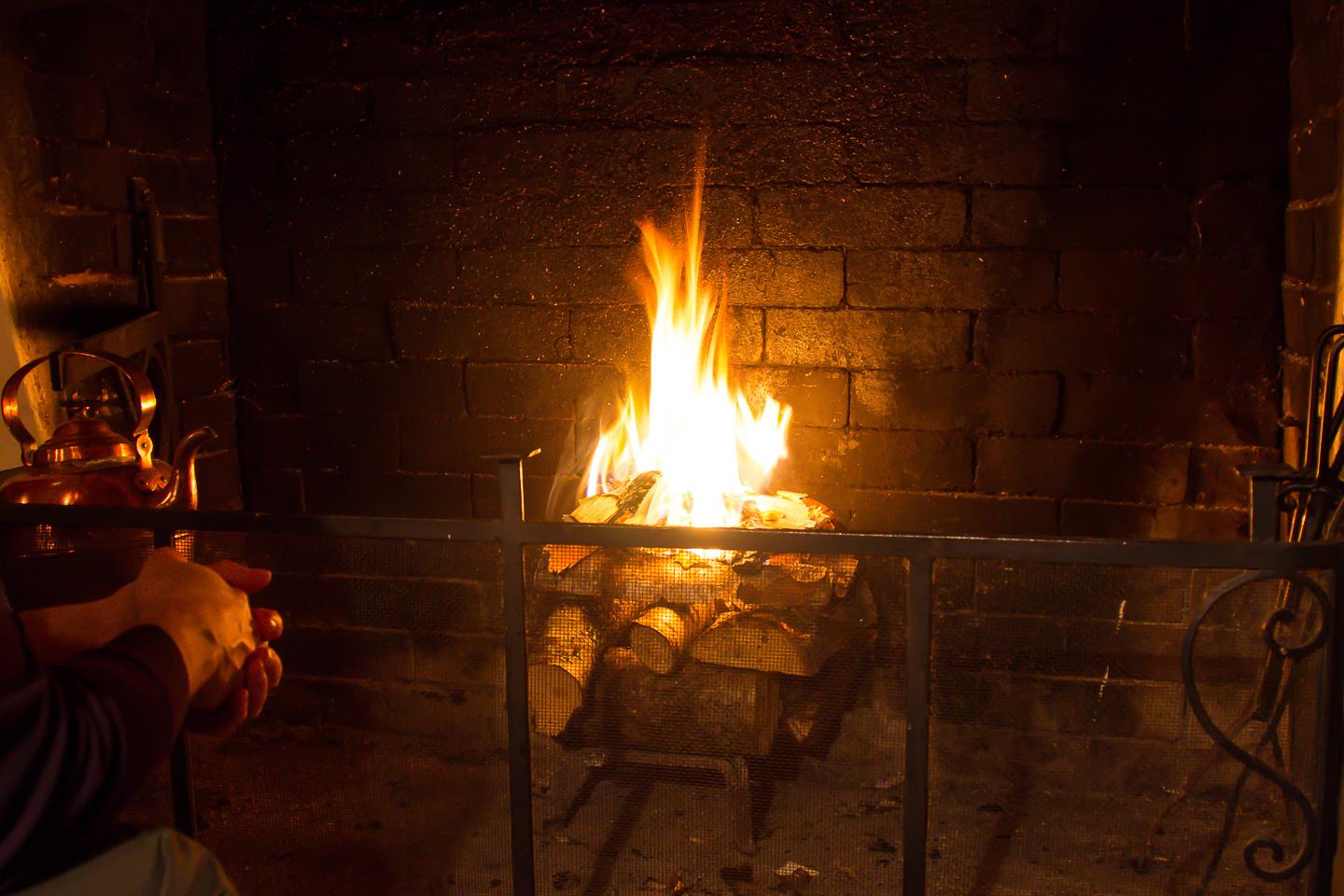 But I think my favorite part about this cabin life is that someone is actually paying me to wake up in the early morning hours to see this snowy landscape in its prettiest purple and blue light.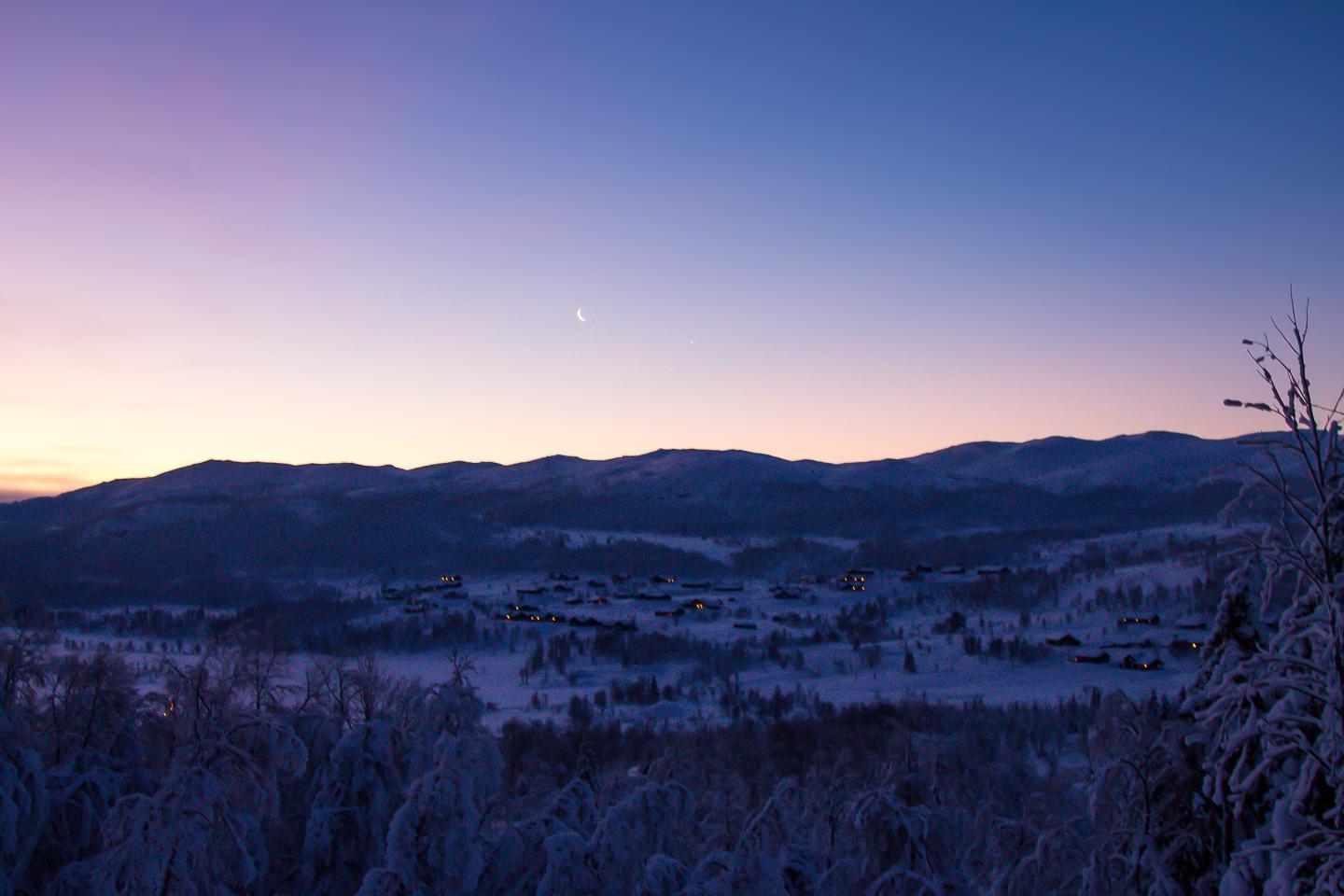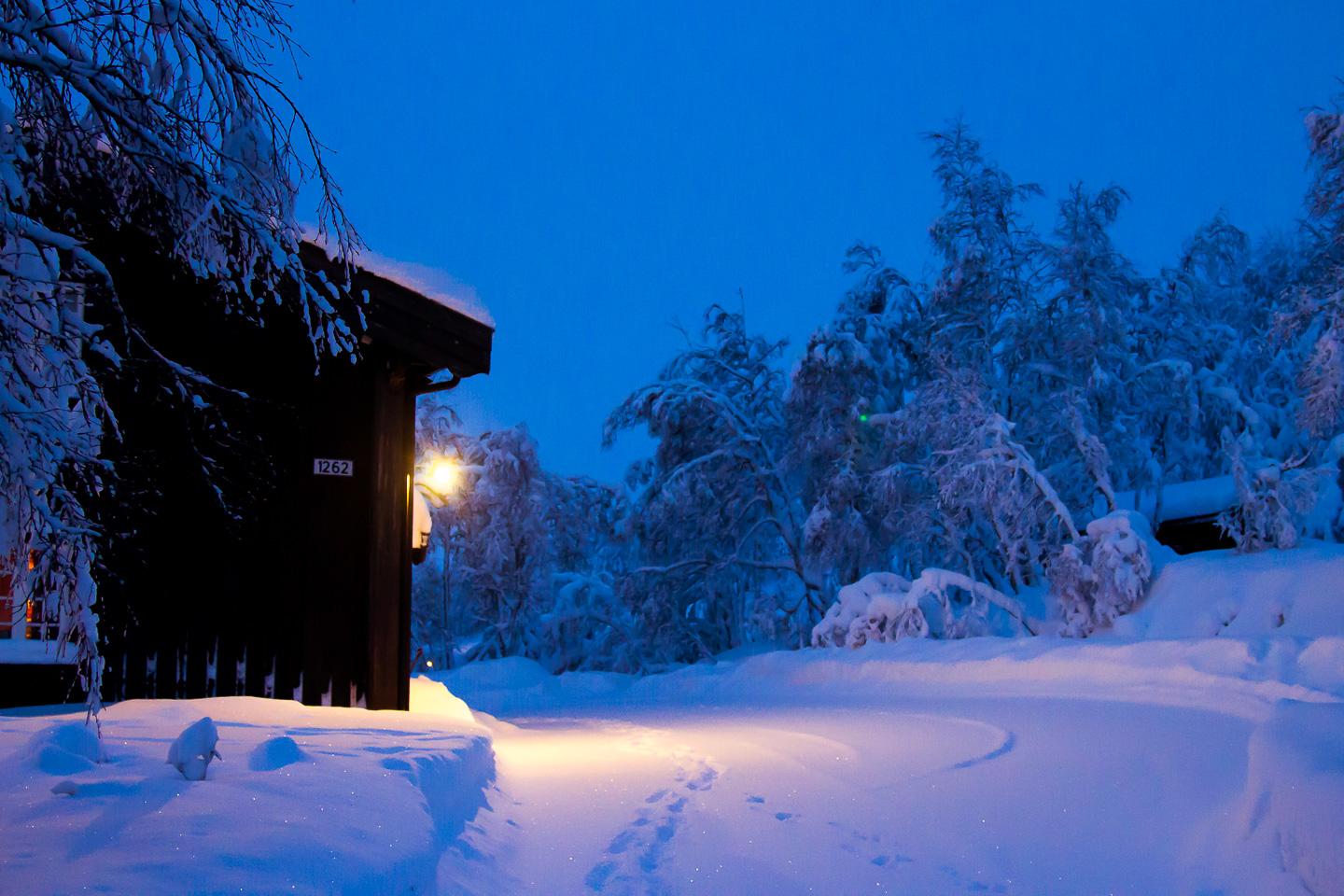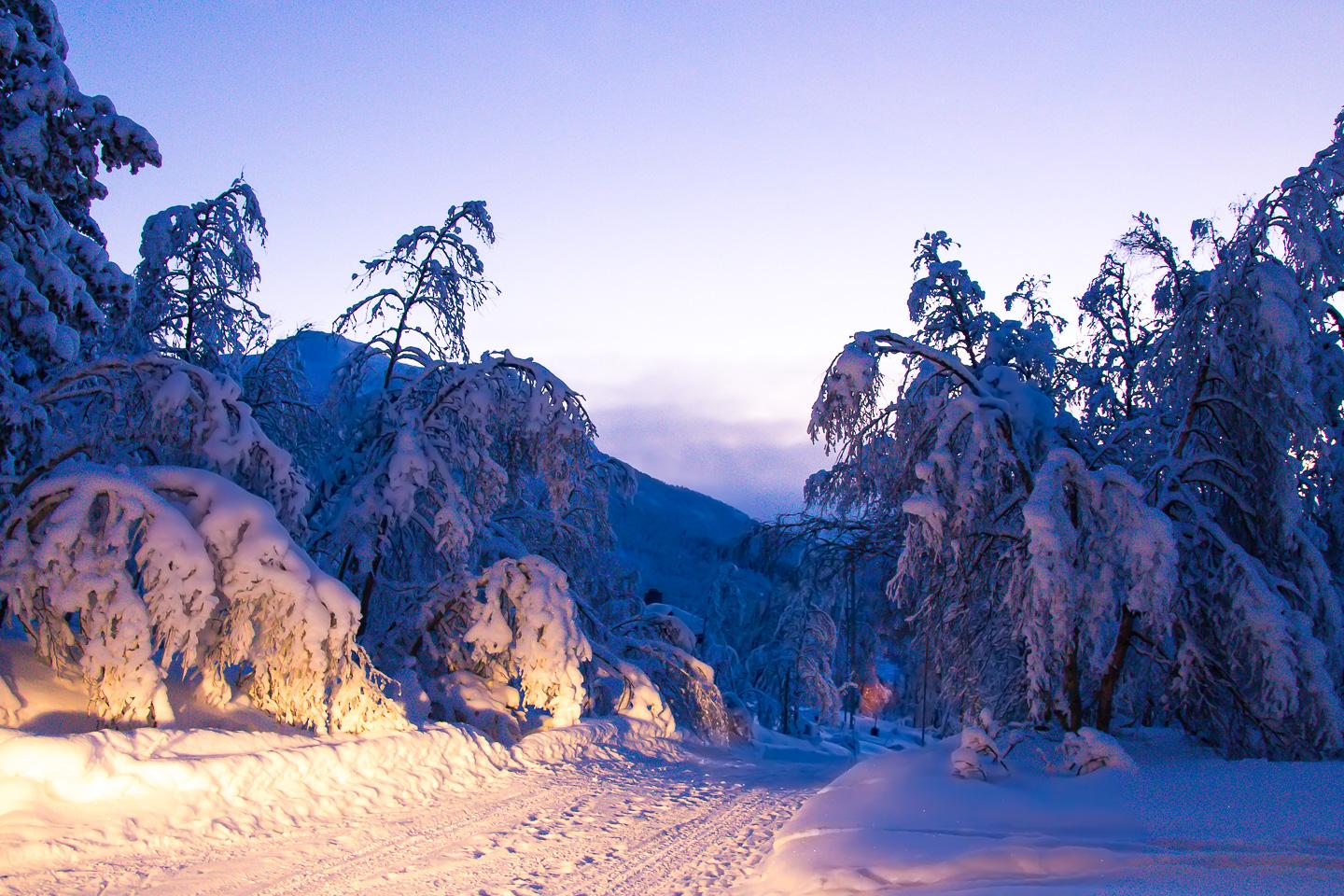 Like, I'd usually never manage to wake up for that, I should really be paying them! Then again, my charming ways with the customers must be raking in the sales. So no one is managing to buy tobacco, at least now they can buy oranges from me. It's healthier anyway.
Wait, no! My favorite thing about cabin life is actually the out house. For real. I'll have to write a whole post about it someday.
What are you up to this January?
PIN IT!