When the cheapest flight from Bangkok to Tehran included a 24- hour layover in Muscat I figured sure, Oman wasn't too high on my travel list, so this was probably the perfect way to visit. It also ended up being a perfect pre-Iran stop because the Muscat airport has free wifi, which turned out to be crucial in my being allowed into Iran. But I'll get to that later. First, Muscat!
I somehow got seated next to the only other white person on the plane, though we stubbornly refused to speak to each other until we had landed in Muscat. Just because we're both European doesn't mean we're going to be friends, Oman Air!
Except then we ran into each other again after going through immigration and Mojmir said that he was renting a car for the day and invited me to join him to tour around Muscat. Perfect! (And fine, thank you, Oman Air).
Muscat is certainly beautiful, but Mojmir and I spent most of the day talking about how strange it was. I guess it's a bit like the Emirates – lots of impressive buildings and beautiful beaches populated by obviously wealthy people, with countless foreign laborers silently working in the background.
Then again I only spent a few hours in the city, so I'm sure there's a lot more to it than that. I mean, the Pakistani worker whom I chatted with while Mojmir picked up his car did tell me that Oman is "a very nice country" and the airport "a very good place to work" and that he is very happy and lucky to live in Oman. Maybe he meant it.
(I didn't take my camera out until it got dark, oops.)
After a quick trip to the beach we headed to Muttrah, which used to be a small fishing village once upon a time, but has now been adopted as part of the city proper. The highlight of Muttrah for me was wandering through the Muttrah Souq, which is a maze-like covered marketplace dating back over two hundred years that houses stalls selling Omani handicrafts, spices, nuts, t-shirts, and pretty much anything else someone might need to buy.
When he saw my camera, this kid insisted on having his photo taken. And now he's on my blog! (Ha, that's what you get, kiddo!)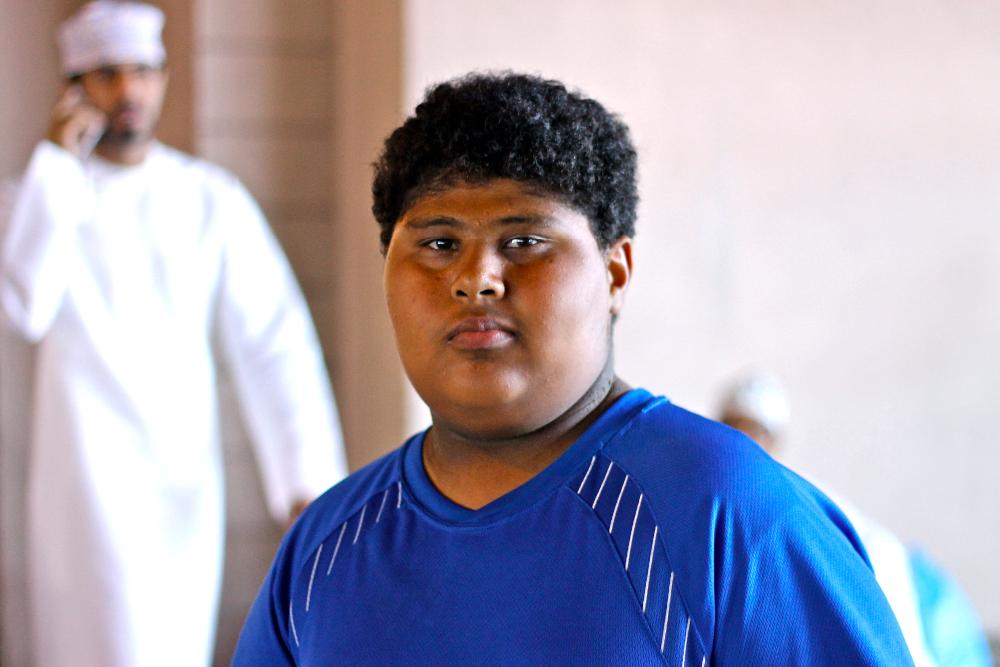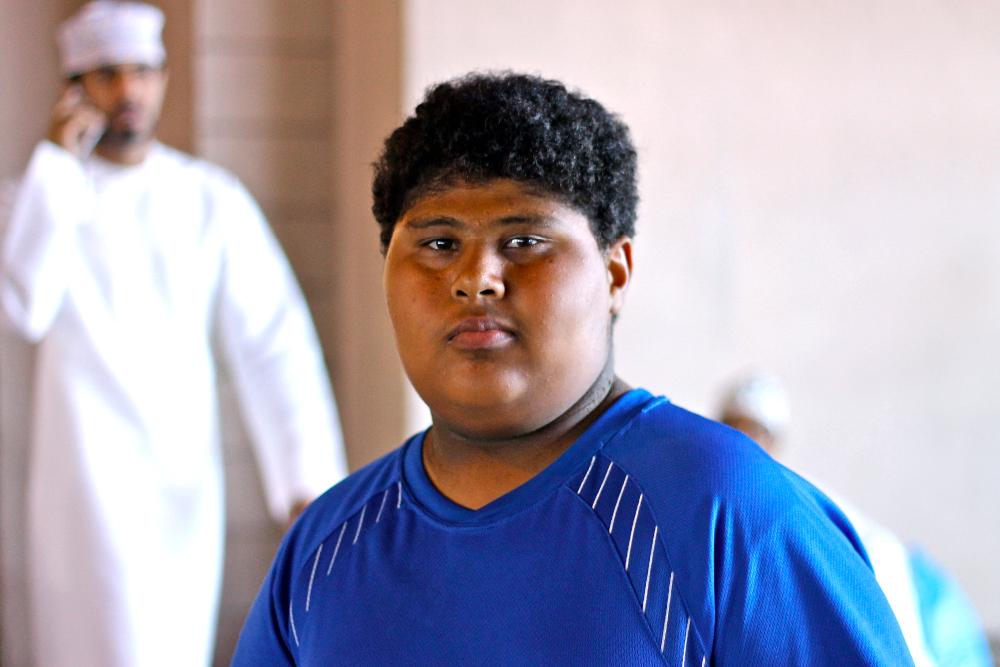 After getting a little lost in the Souq, Mojmir and I went to grab some dinner at one of the many falafel and juice restaurants on the seafront. I do love Southeast Asian food, but ahh it felt so good to arrive in the land of pitas and hummus.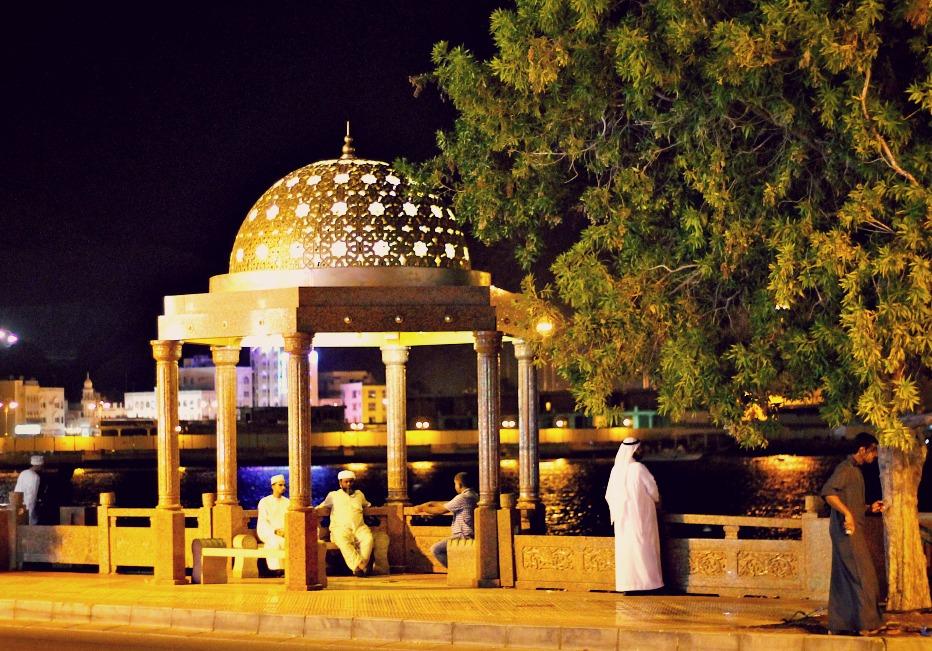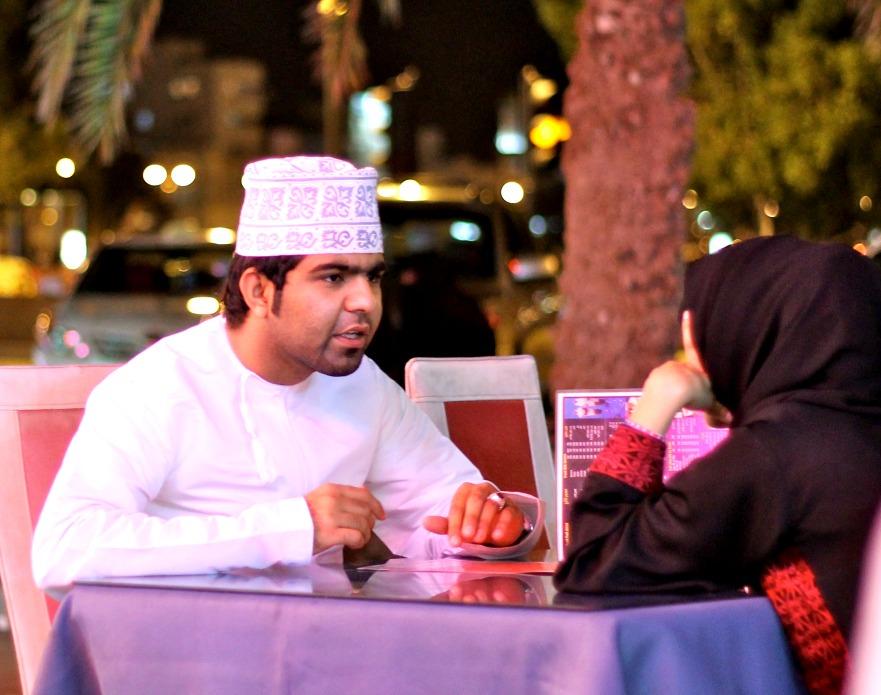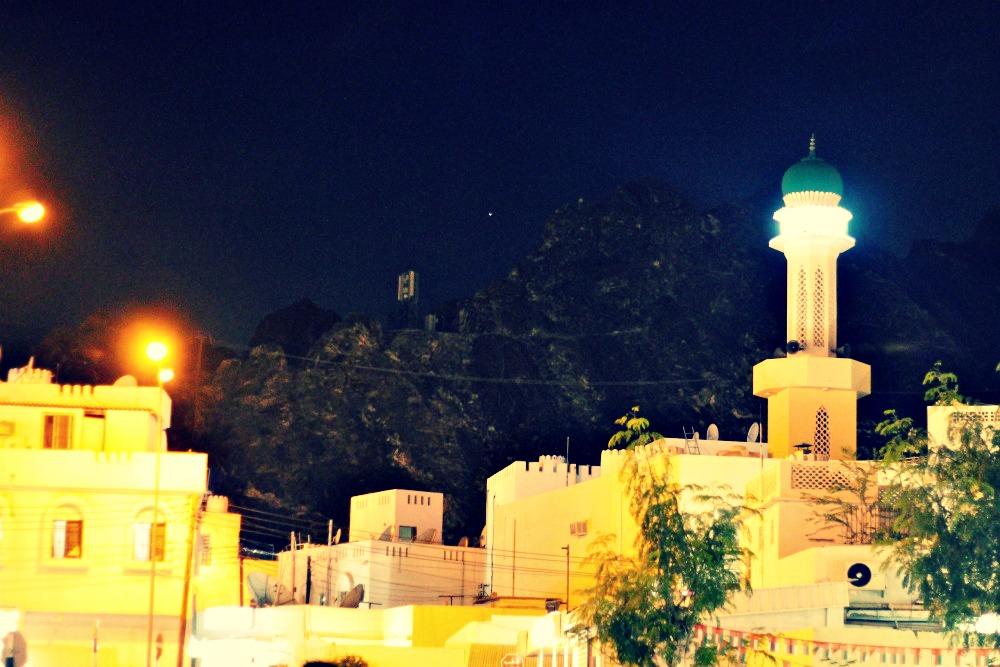 One of approximately 10,000 ladies tailor shops in Muscat.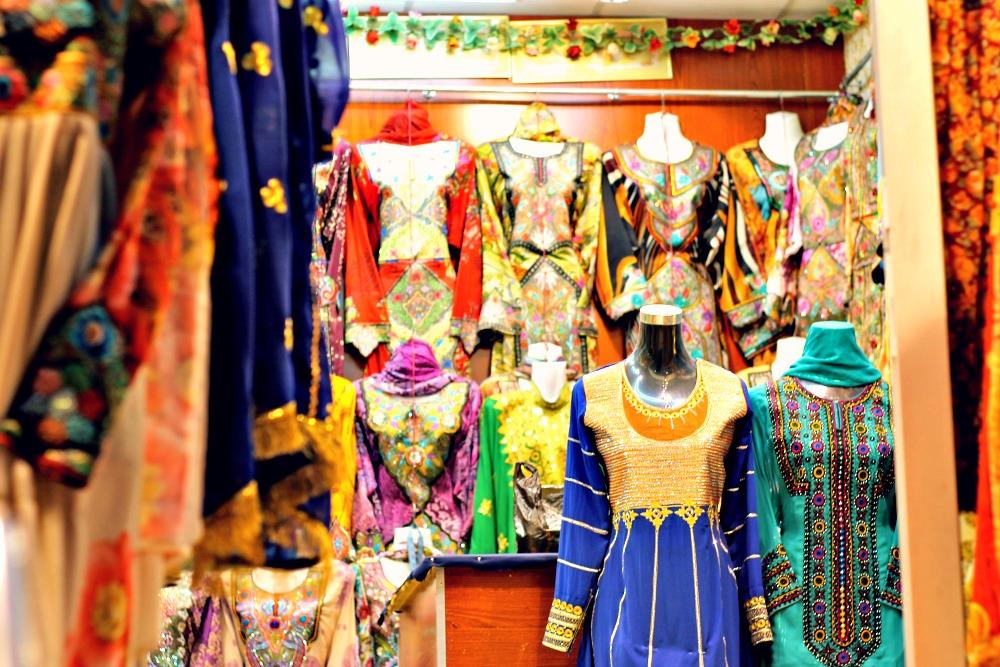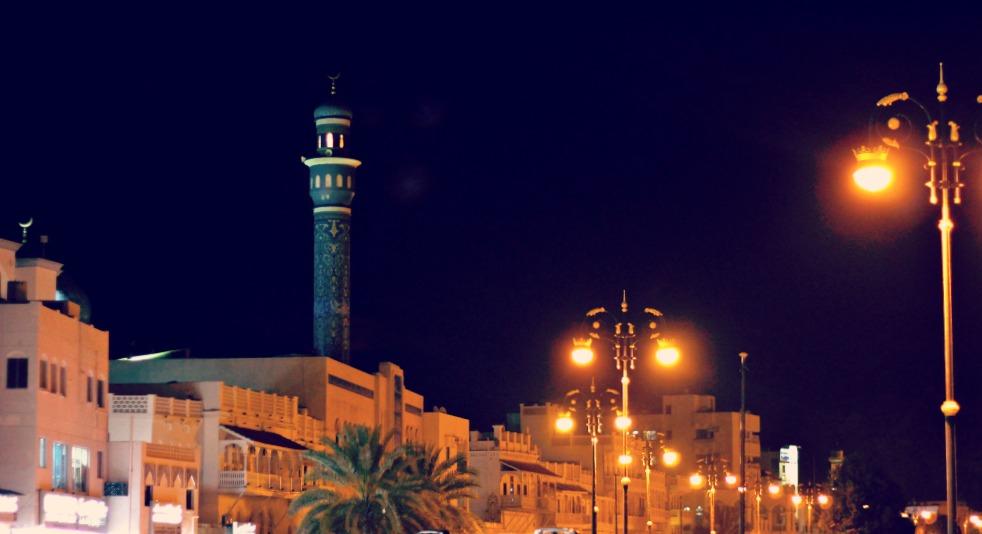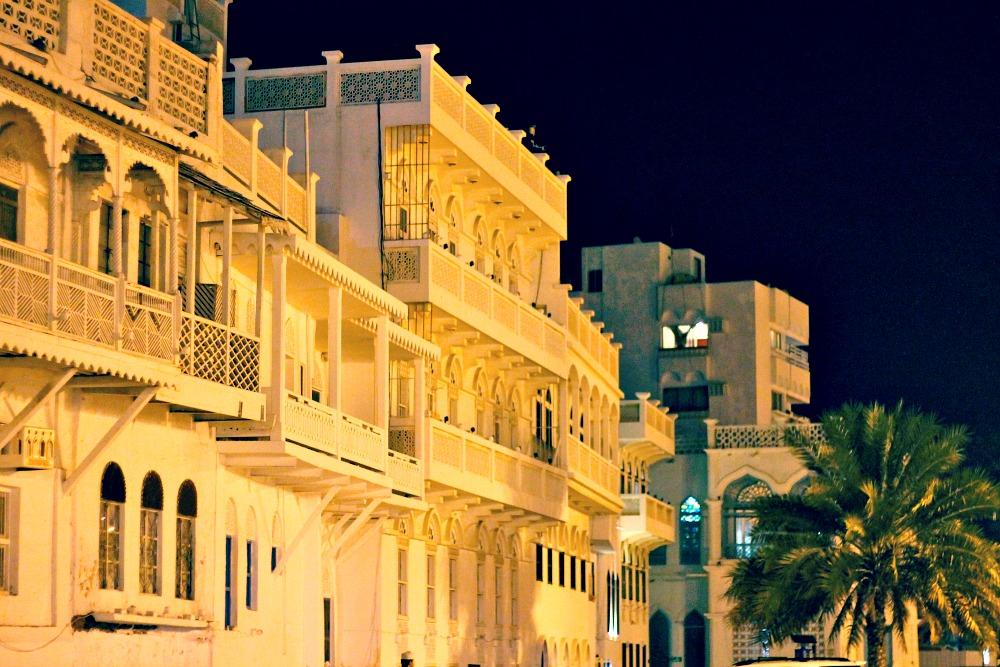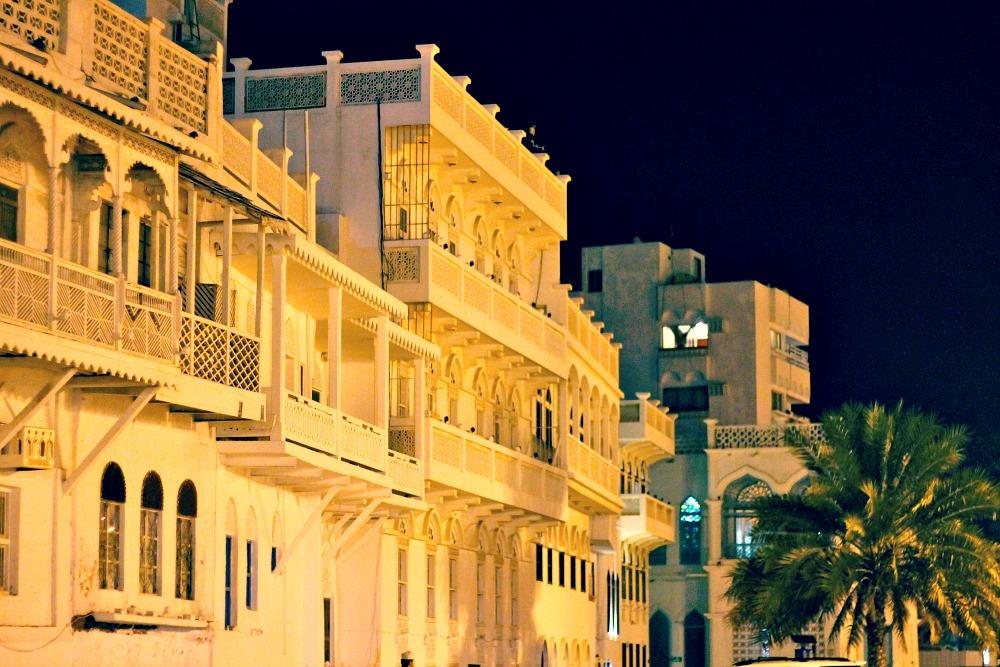 I would have loved to spend the night in Muscat and explore a little more the next morning, but as I mentioned before, the airport wifi was calling me. 
On the morning I left Bangkok I had woken up to an email from the manager of Firouzeh Hotel, where I had booked a room for my first night in Tehran, saying that he had to cancel my reservation because I was applying for a visa on arrival, and the immigration officers might call the hotel to confirm my staying there, which he wasn't authorized to do. He explained that getting a visa on arrival could be very difficult in Iran, especially as a woman traveling alone, and that there was a high risk of deportation.
Fast forward to 2 am in the Muscat airport, some ten hours before my flight to Tehran, and I still had no hotel reservation and oh right, in order to be allowed to check in with my one way ticket to Iran, Oman Air had asked me to sign a form of indemnity to assume all responsibility should "any irregularity occur."  No problem?
In the end the manager of Firouzeh Hotel found another hotel for me to stay at and even organized an airport pickup for me. When I got to the visa desk in Tehran I was a little worried, as the immigration officers were giving quite a hard time to the Indian and Pakistani travelers ahead of me in line, but when my turn came they simply smiled and asked me a few casual questions.
"What do you want to see in Tehran? How long will you stay? Can I have your email address?"
I could almost hear the collective eye-roll from the people waiting behind me. And once again I thanked whatever luck let me score a Norwegian passport in the global citizenship lottery.
Stamp, stamp, stamp, "Welcome to Iran!"
A visa on arrival for Iran is available to a great number of nationalities, with Americans, British, and Canadians being notable exceptions. It's possible to pay a tour agency for a pre-approval code for the visa on arrival, but it's not necessary (at least, I didn't have one and was never asked for it). I also didn't have a flight out of Iran, as I'm planning on taking a bus to Armenia, but it wasn't an issue.
When I got to the visa desk at the airport I simply had to fill out a short form, including my hotel name and phone number, answer a few basic questions, and pay a 60 euro fee. The visa is valid for 15 days.
For my first night in Tehran I stayed at the Golestan Hotel, where I paid $34 for a double room with a shower and wifi.
Some nationalities (including the US and UK at the time of writing) can only visit as part of a tour. And of course I know some people prefer to travel on organized tours anyway.
My top tour recommendation for Iran would be the Discover Persia 14-day G Adventures tour, which I've heard nothing but good things about (the itinerary looks amazing!). Check here for the latest Discover Persia tour prices and itinerary.