I love living in the mountains, but the only annoying thing is that the buses to Oslo run so rarely that it can be difficult to catch a flight without leaving for Oslo a day early.
Sure enough, when I checked the bus schedule last week I realized that I'd have to leave Rauland on Saturday afternoon if I wanted to make my 3 pm flight out of Oslo on Sunday, which was incredibly frustrating – until I realized that this would mean I'd have time to visit the Oslo Christmas markets!
Now, if you're heading to Oslo I've written up a comprehensive guide for things to do in Oslo here which you should definitely check out, but if you're coming around Christmastime you also need to check out the Christmas markets.
It's always fun to visit big cities during Christmastime and see all the decorations, and I find Christmas in Oslo to be particularly special. In fact, Christmas is my favorite time of year to visit Oslo. I feel like Norwegians are extra good at decorating for the holidays because it's so dark in Norway in December, and Norwegian handicrafts and baked goods are ideal for filling up cute Christmas markets stalls.
I arrived in Oslo in the evening, which let me have a wander through the pretty Christmas lights on Karl Johan in the dark before returning to the Christmas markets the next day after a lovely breakfast in Oslo.
The main Christmas market in Oslo, "Christmas in Winterland," is right next to Karl Johan street, in front of the Royal Palace. This Christmas market is the most like the Christmas markets you'll see around Europe at this time of year, with lots of little stalls selling handicrafts, sweets, and hot drinks.
It's also right in the center of the city, so you can easily stop by here while doing some Christmas shopping!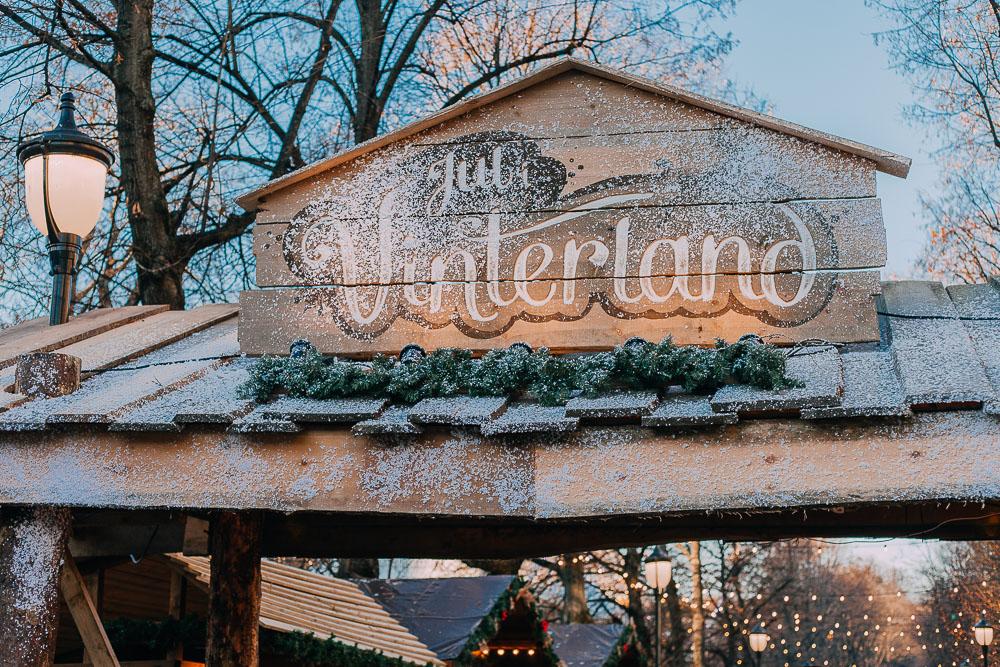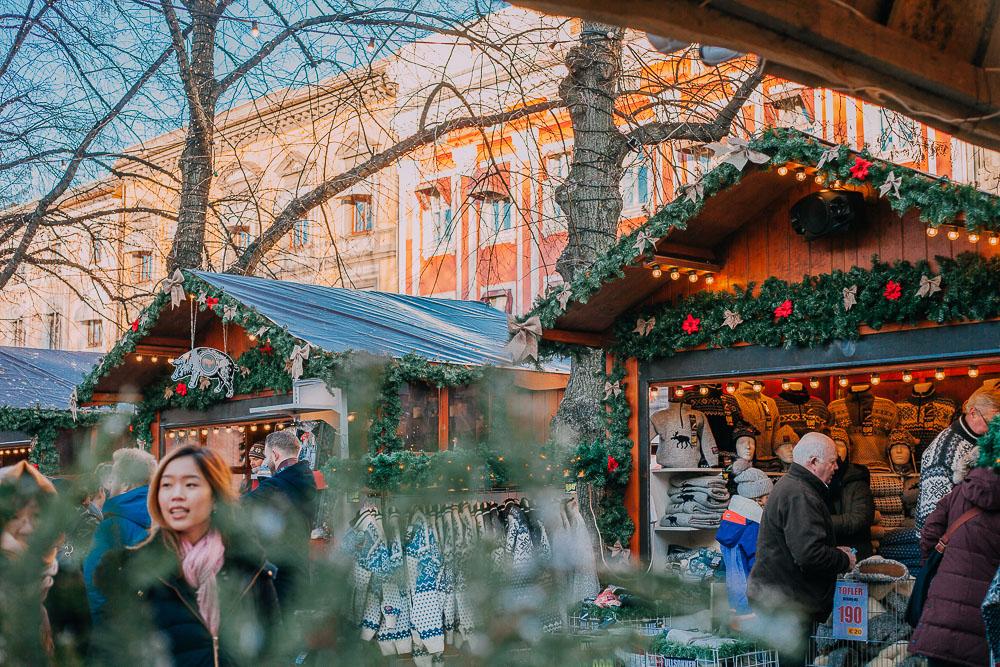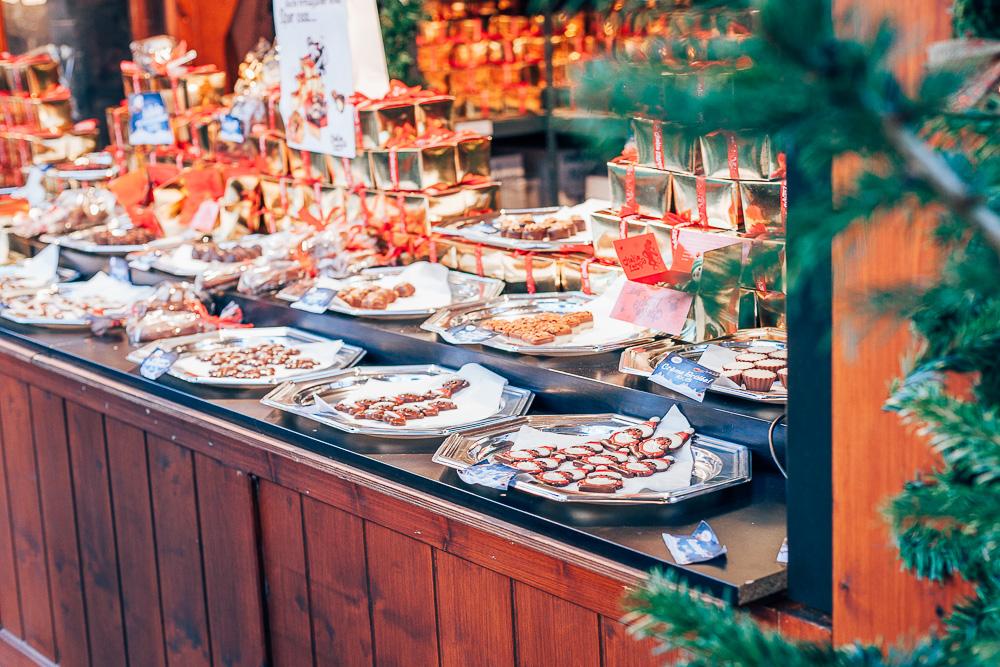 There's a lot to do here, including a Ferris wheel, a merry-go-round, and iceskating at the ice rink Spikersuppa. Iceskating at the Spikersuppa Skating Rink is free if you have your own skates (because who travels without their ice skates?), or you can rent skates next to the rink for 100 NOK/day.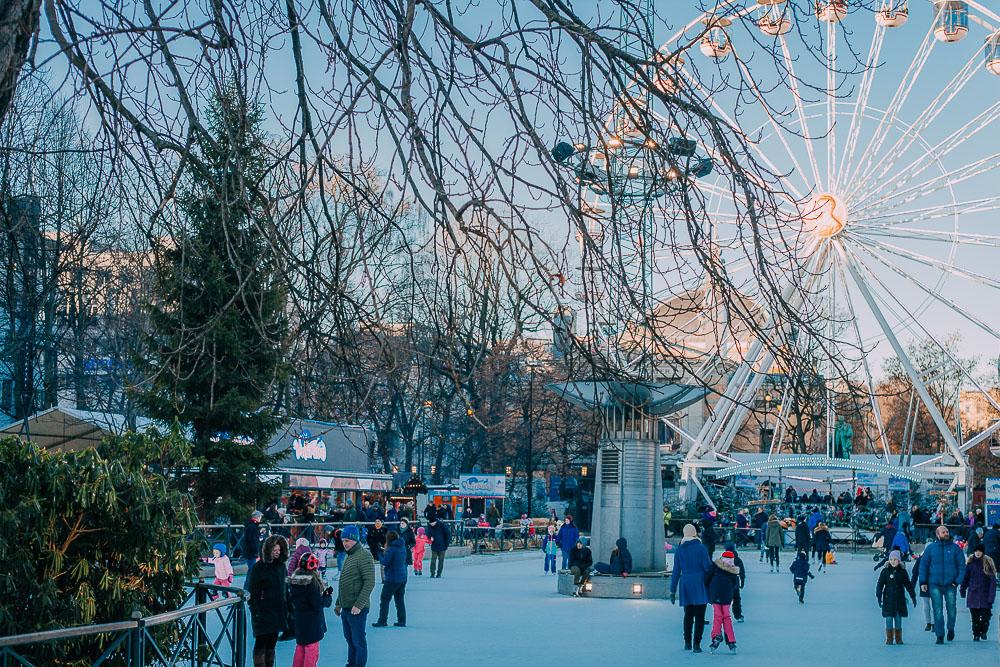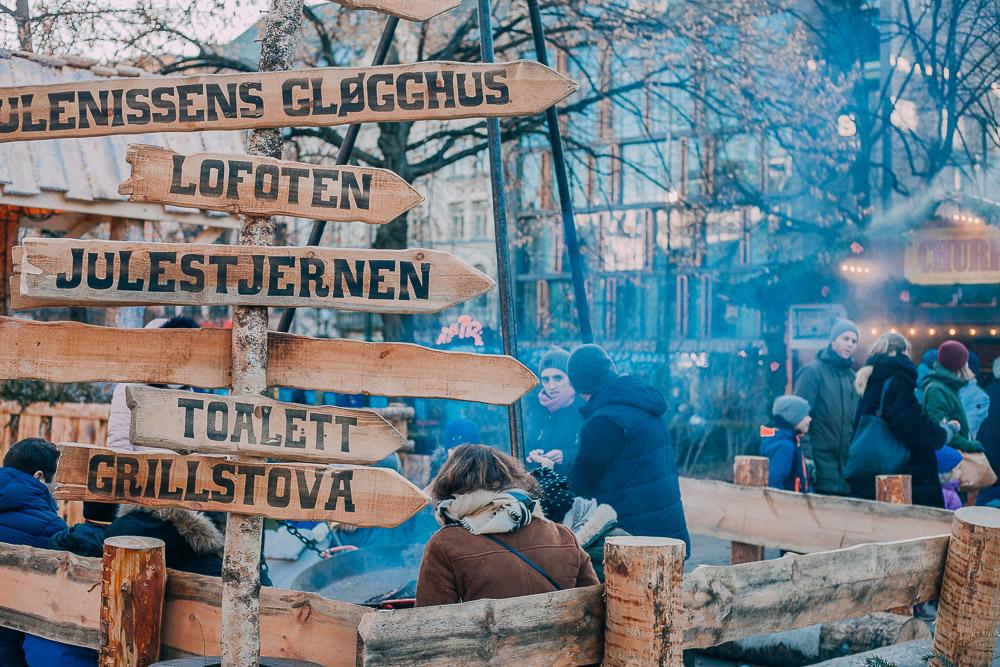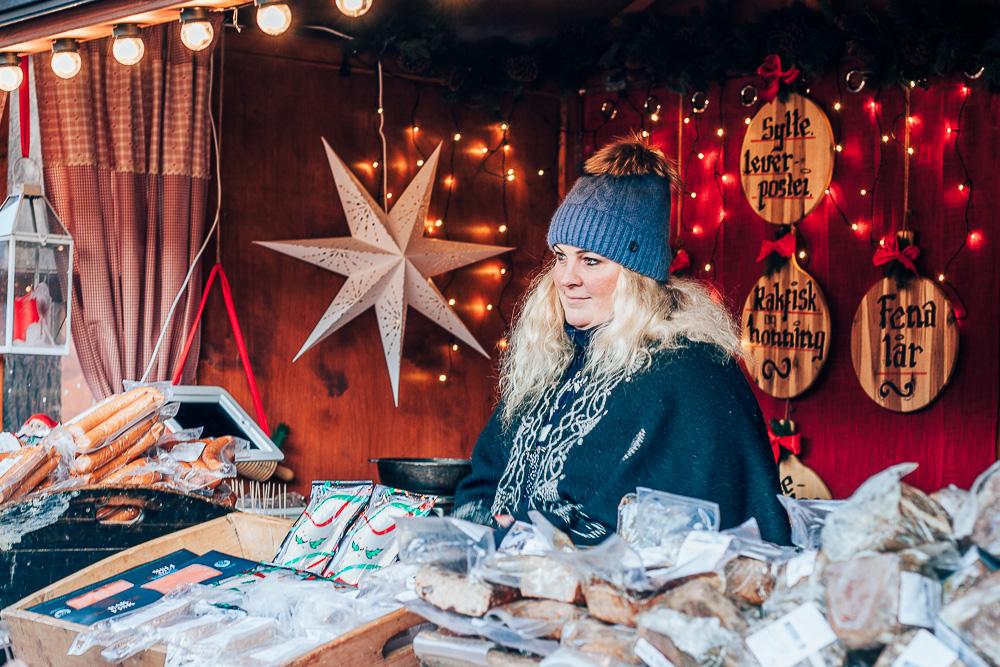 But actually my favorite Christmas Market in Oslo is a little bit off the main street, at Youngstorget. This is an indoor market (good for those cold, rainy days in Oslo) in heated lavvu-style tents. So you get a bit of traditional culture while also getting to warm up a bit away from those cold December winds!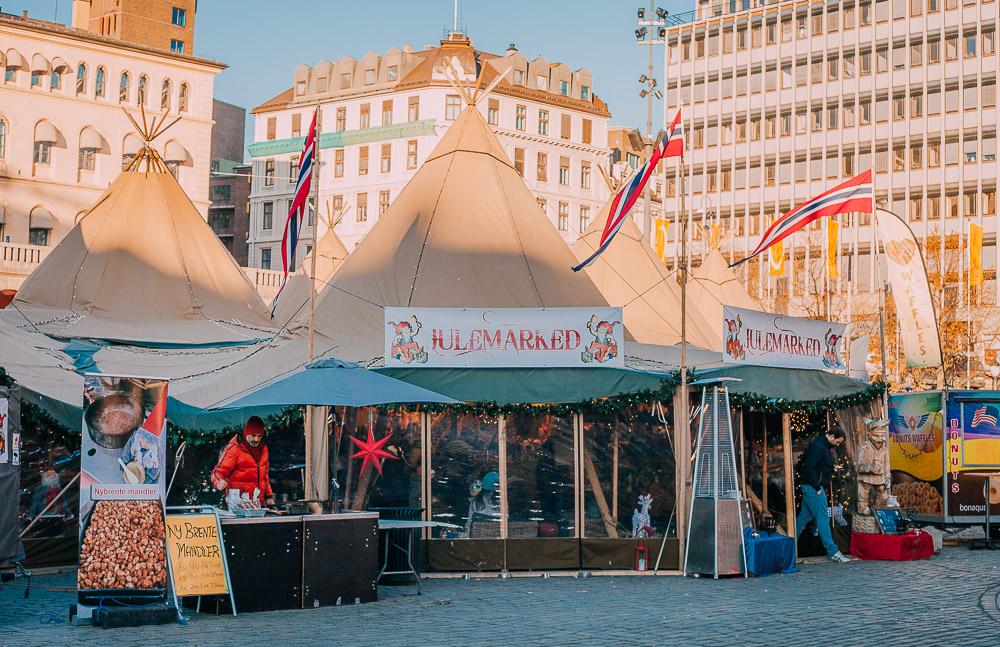 This market has a few shops selling traditional Norwegian products, like reindeer skins, woolen sweaters, hats, and slippers, and Christmas decorations.
It also has a few shops selling local food like dried reindeer and moos meat, homemade lefse, and flatbread. And there's a little café here where you can get a mooseburger and mug of gløgg to enjoy in front of a fire in the middle of the lavvu. Super cosy! Like, if you have some time in Oslo to kill and don't know where to go, just hang out in here for a bit.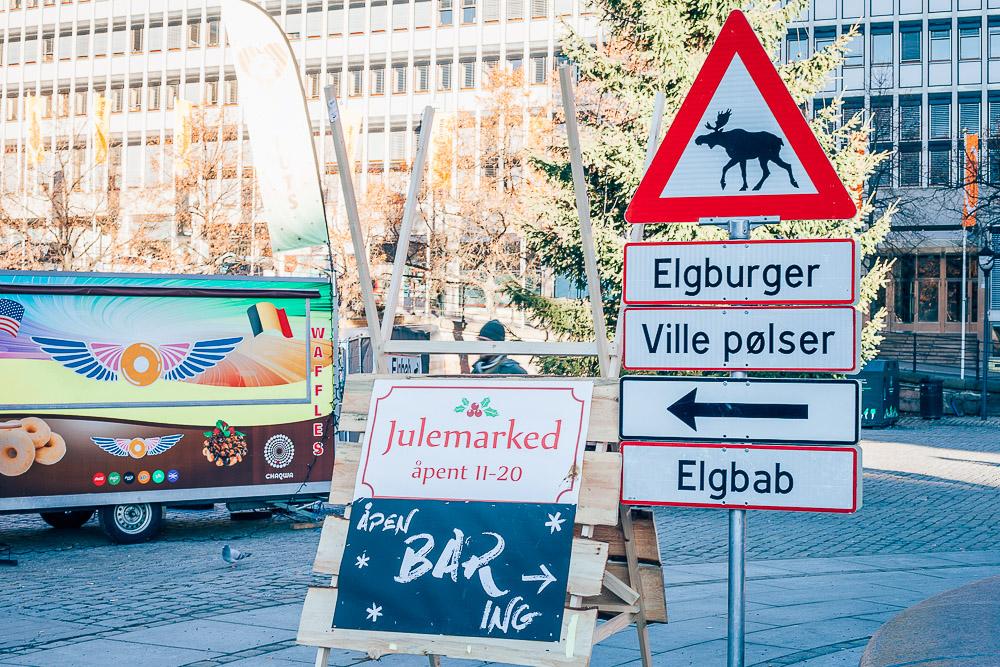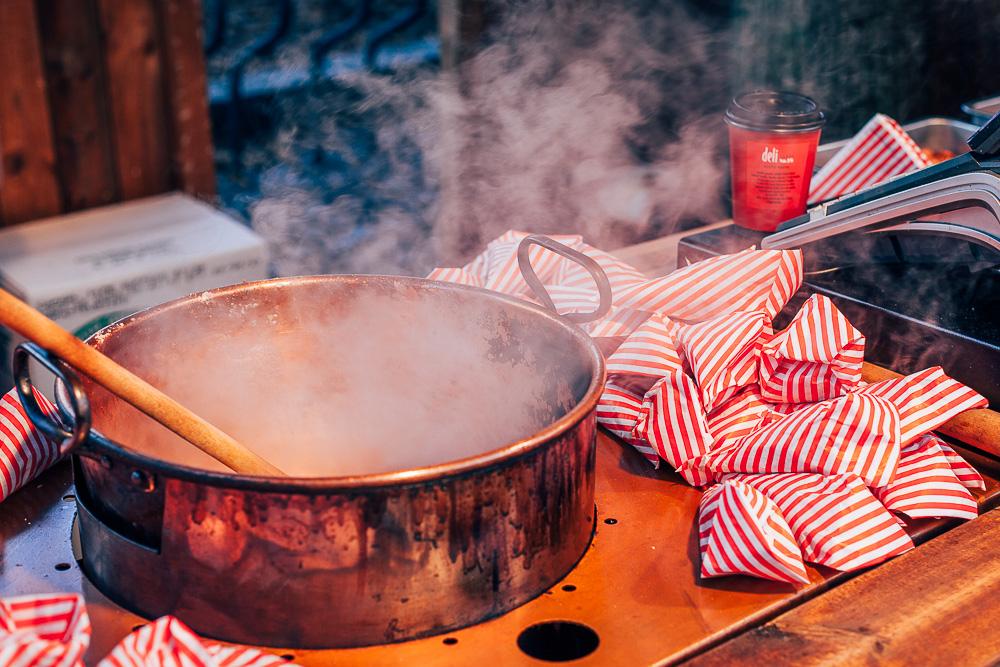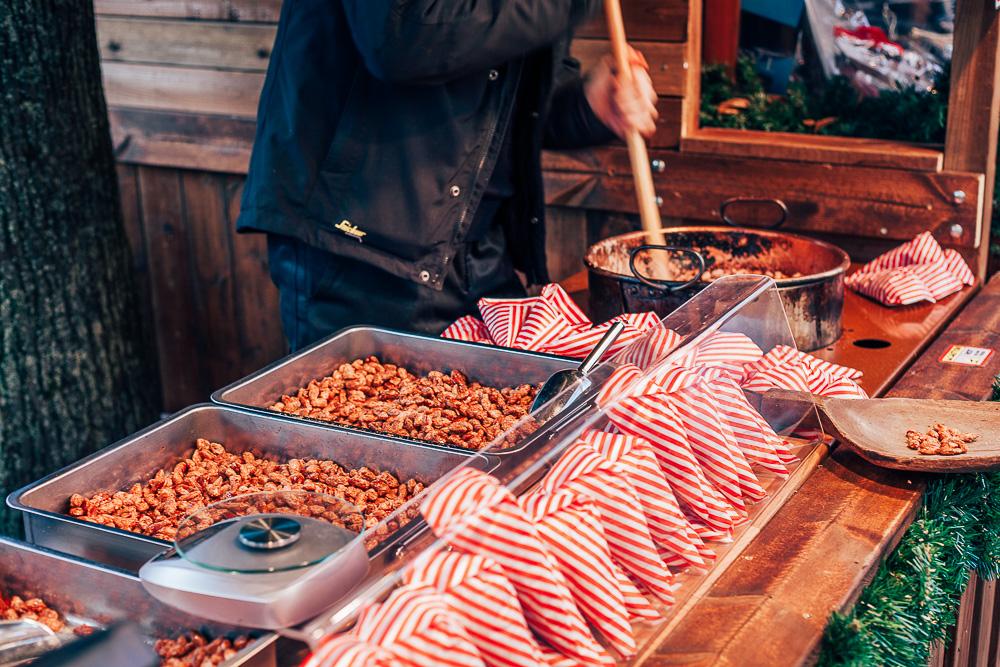 If you have time, I'd also stop by Glasmagasinet, a department store in the city center that dates back to 1899. They always have really pretty Christmas decorations, and the many of the shops specialize in interior design, so you can find a lot of lovely Norwegian items for the home.
Where to Stay in Oslo
This time I stayed at a Forenom apartment, but I had a really weird experience, so I'm not sure I could recommend staying there!
I've stayed at a couple of Forenom accommodations in Finland and they've been really nice, but the one in Oslo apparently has just been bought by Forenom, so I guess they are still having some organizational issues.
When I arrived at my apartment it hadn't been cleaned, and because it was already 7 pm it took over half an hour to get in touch with anyone at Forenom. Finally someone came and drove me to a different Forenom location across town, but the whole ordeal took about an hour, and I ended up staying in a different neighborhood than I had originally planned.
So if you're looking for a place to stay in Oslo, I'd instead go for one of these Oslo hotels (they were all fully booked by the time I realized I needed to spend a night in Oslo – so book in advance!).