All about travel and backpacking in Azerbaijan
It's been a while since I've done an Off the Path post, maybe because I've been so focused on Norway the past few months that I've been doing less than my usual amount of daydreaming about future trips abroad. But a couple of weeks ago I booked a flight to Scotland for May and since then it's been a rapid downhill tumble back into hours spent on Skyscanner.
So in the past week I've been pestering Dan about going to Portugal, Moldova, Belarus, and most recently, Azerbaijan.
I've heard such mixed things about Azerbaijan from travelers I've met. In Central Asia a lot of backpackers had passed through Azerbaijan and told me about the interesting mix of East, West, and Soviet there, and of course while traveling through the Caucasus and Iran I heard a lot of opinions about the country as well. And now I'm just so curious to see it for myself!
So you can imagine my delight when Astrid contacted me offering to write another Off the Path post (she's already shared her experience in Salalah, Oman and Puerto Edén, Chile) about this intriguing country.
The Country
Azerbaijan
In May 2014, I went on a tour through the Caucasus region for a couple of weeks. After travelling through Armenia and Georgia, we made our way to Azerbaijan and spent a week in the country. I have always been interested in off-the-beaten-path places and lesser visited countries and Azerbaijan definitely falls into this category. Like most people I know, I had hardly ever heard of the country except when the Eurovision Song Contest was held in Baku in 2012.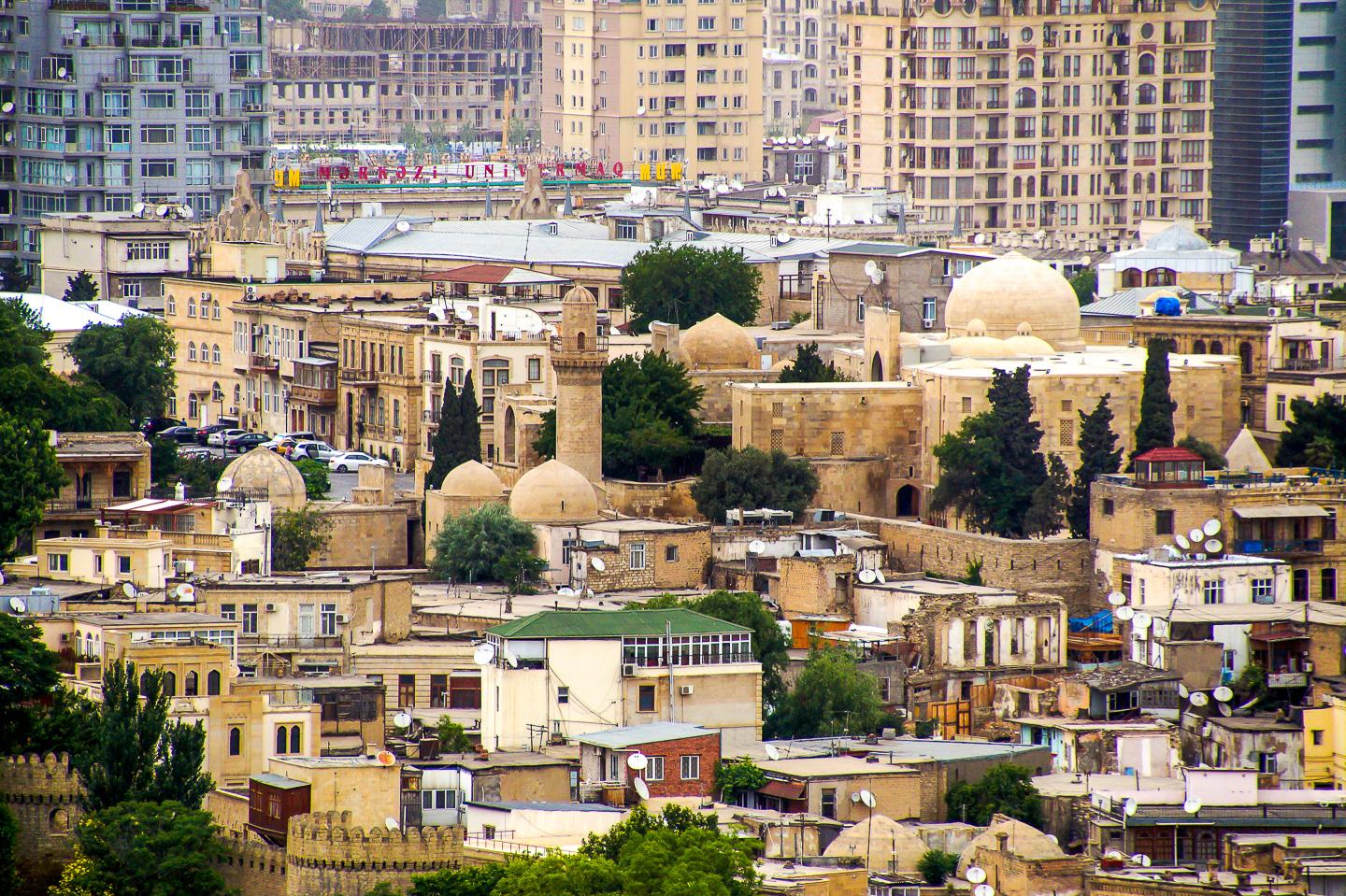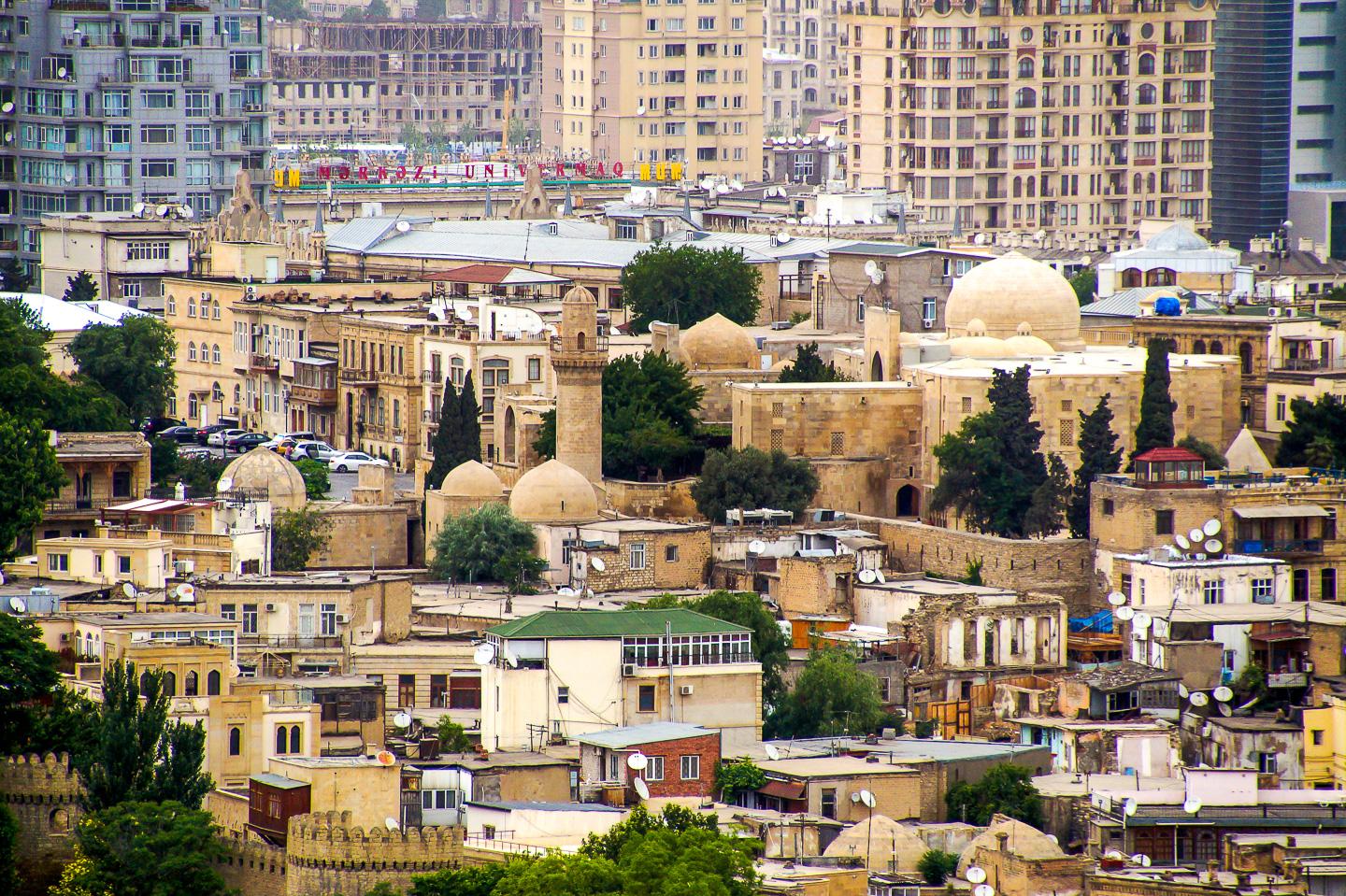 Why You Need to Visit Azerbaijan
Where do I begin? It is a very special place, not really comparable to any other destinations. The country lies at the crossroads between Europe and Asia, it is a very unique mix of cultures and religions. Although most people (95%) are Muslim, you hardly see any hijabs (headscarves) but instead women parade the latest international fashion on the promenade in Baku and at the beach resorts at the Caspian Sea.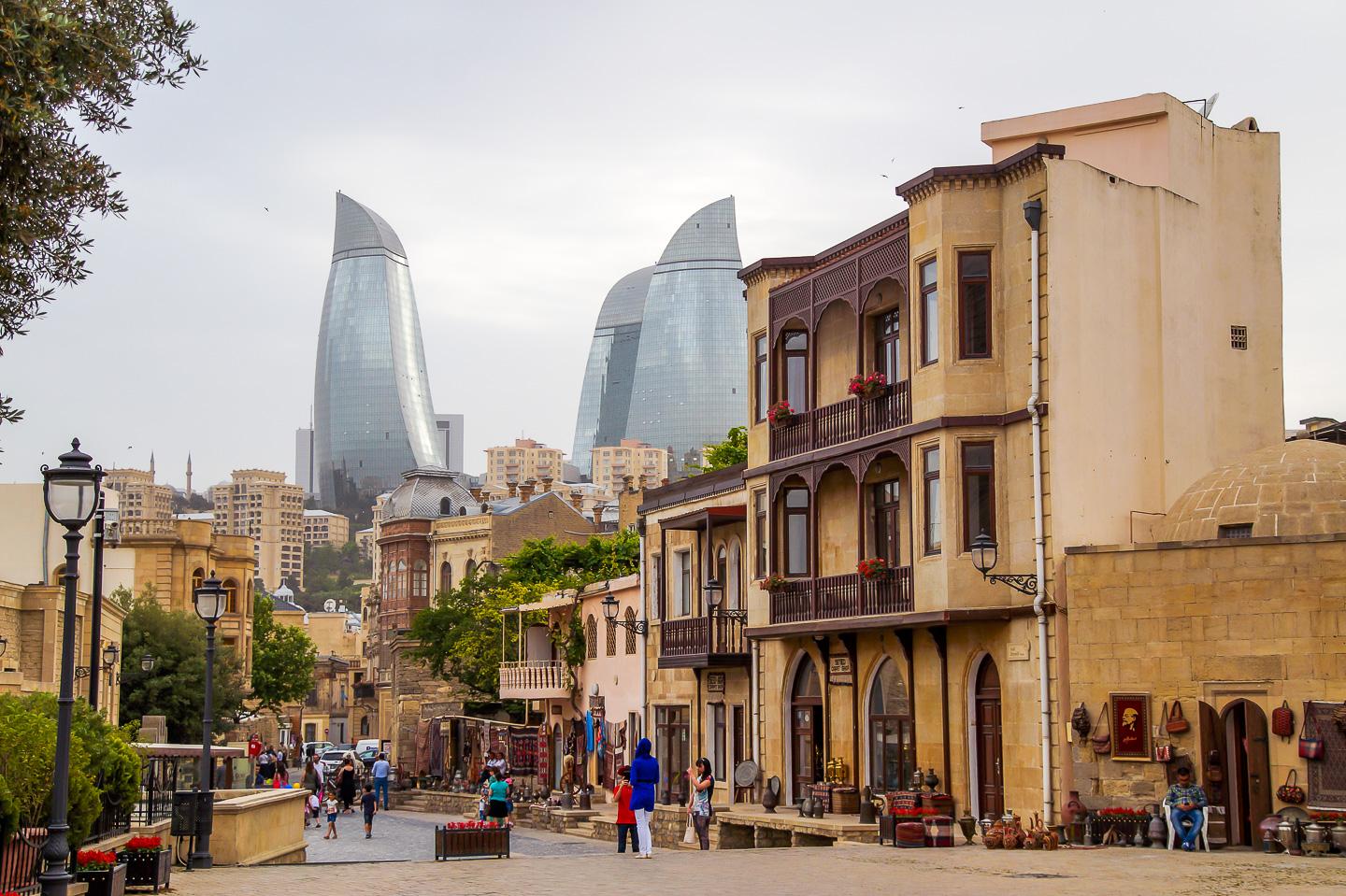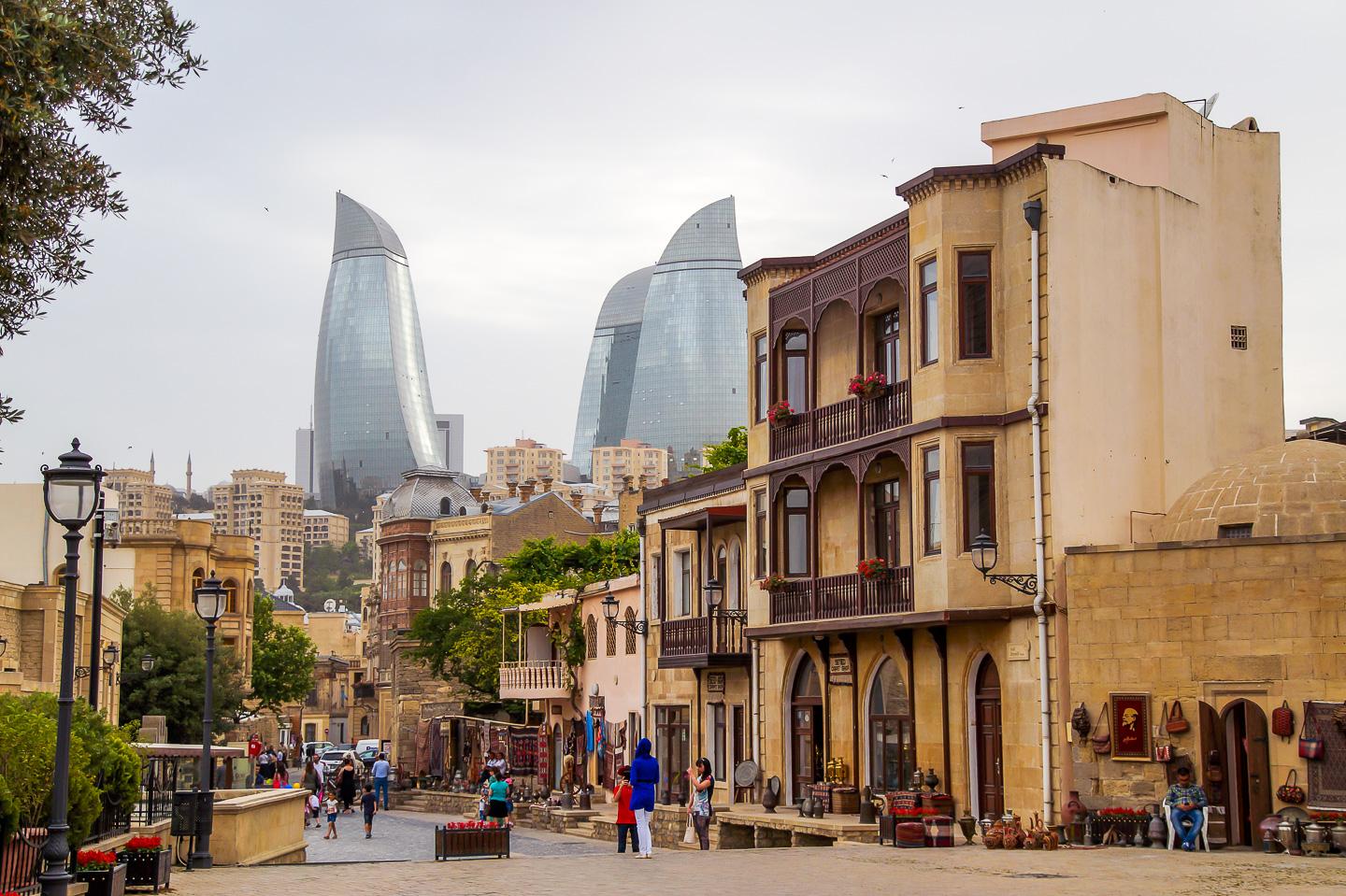 Azerbaijan is a secular state and ensures religious freedom. Very close to politically instable regions and countries (Chechnya and Dagestan in particular) and despite ongoing tensions with Armenia over the exclaves of Nachitchevan and Nagorno-Karabakh, the country is very safe and the people are almost universally genuinely friendly and very interested in foreign visitors.
The Azerbaijani language is similar to Turkish, but because of the Soviet past, many people still speak Russian, too. 9 out of 11 climate zones can be found in the country, from high mountains to sorchingly hot deserts, from green lush meadows to a moon-like landscapes with mud volcanoes in the Gobustan province.
Architecture, fashion, people and food are a blend of East and West. Turkish and Arabic influences together with European and Russian traits are most visible in the markets, restaurants and bazaars. Some people compare the cultural diversity to Bosnia but in my opinion Azerbaijan is far more exotic and the Persian/Arabic/Turkish mix with Soviet heritage is something you will find nowhere else in the world.
If you like architecture, the county is a wonderland of Soviet style, ancient mosques and modern monumental buildings. The oil industry of the Caspian Sea has made the country rich and ist effects can be seen all over Baku.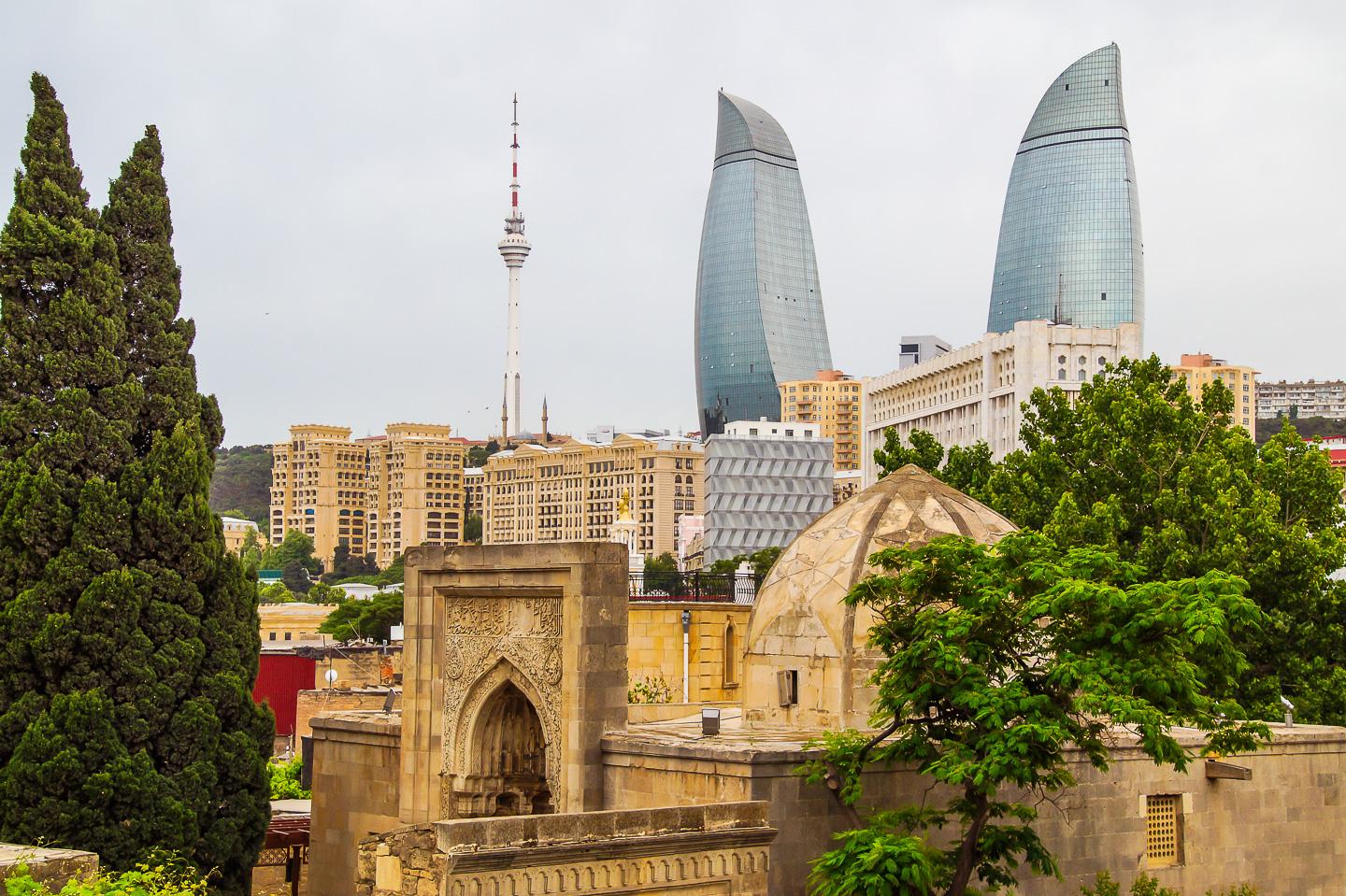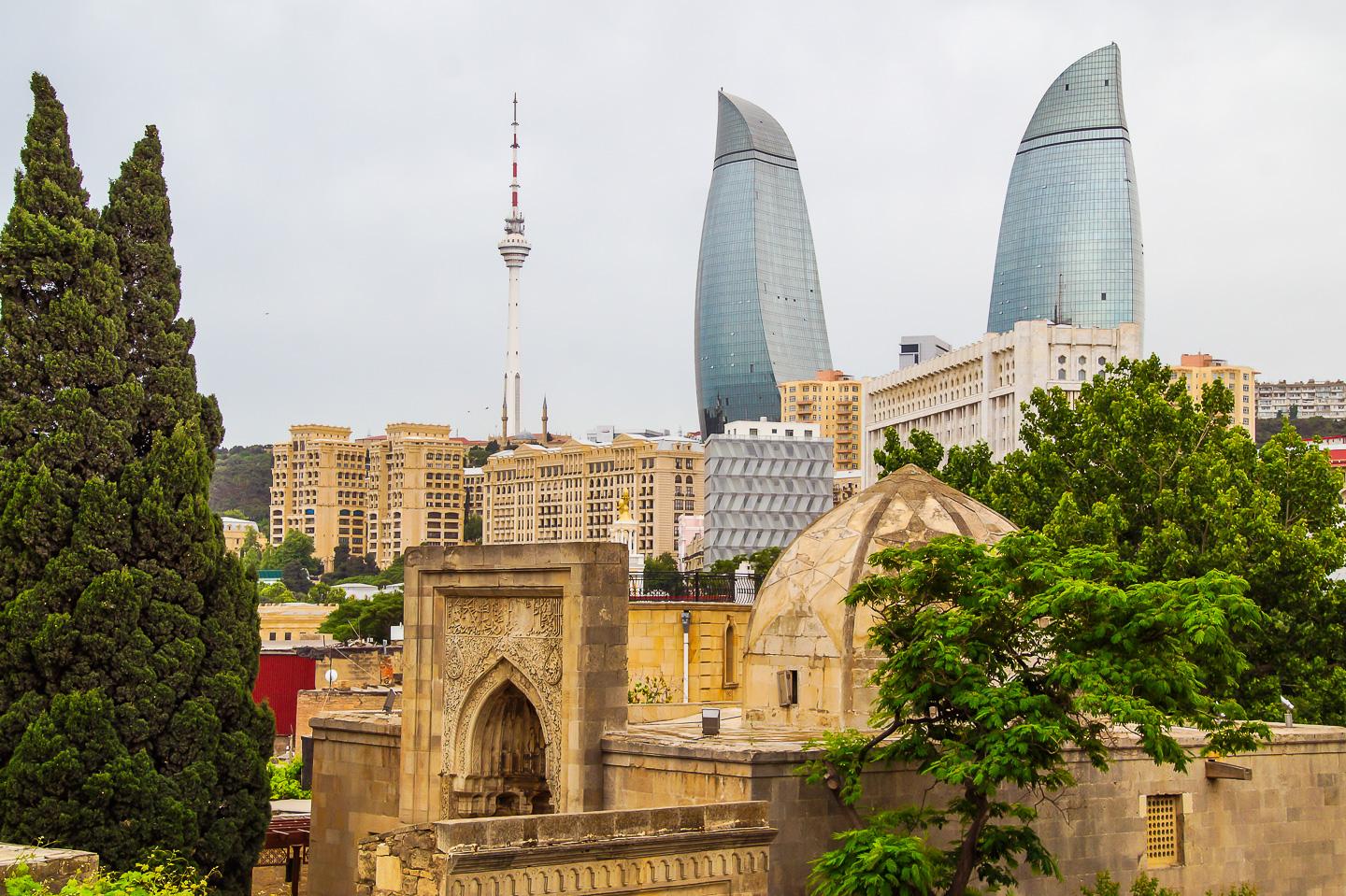 We spent some time in Sheki in the northeast as well. The Shah palace there is magnificent and the market was a memorable experience. We were the only foreigners there.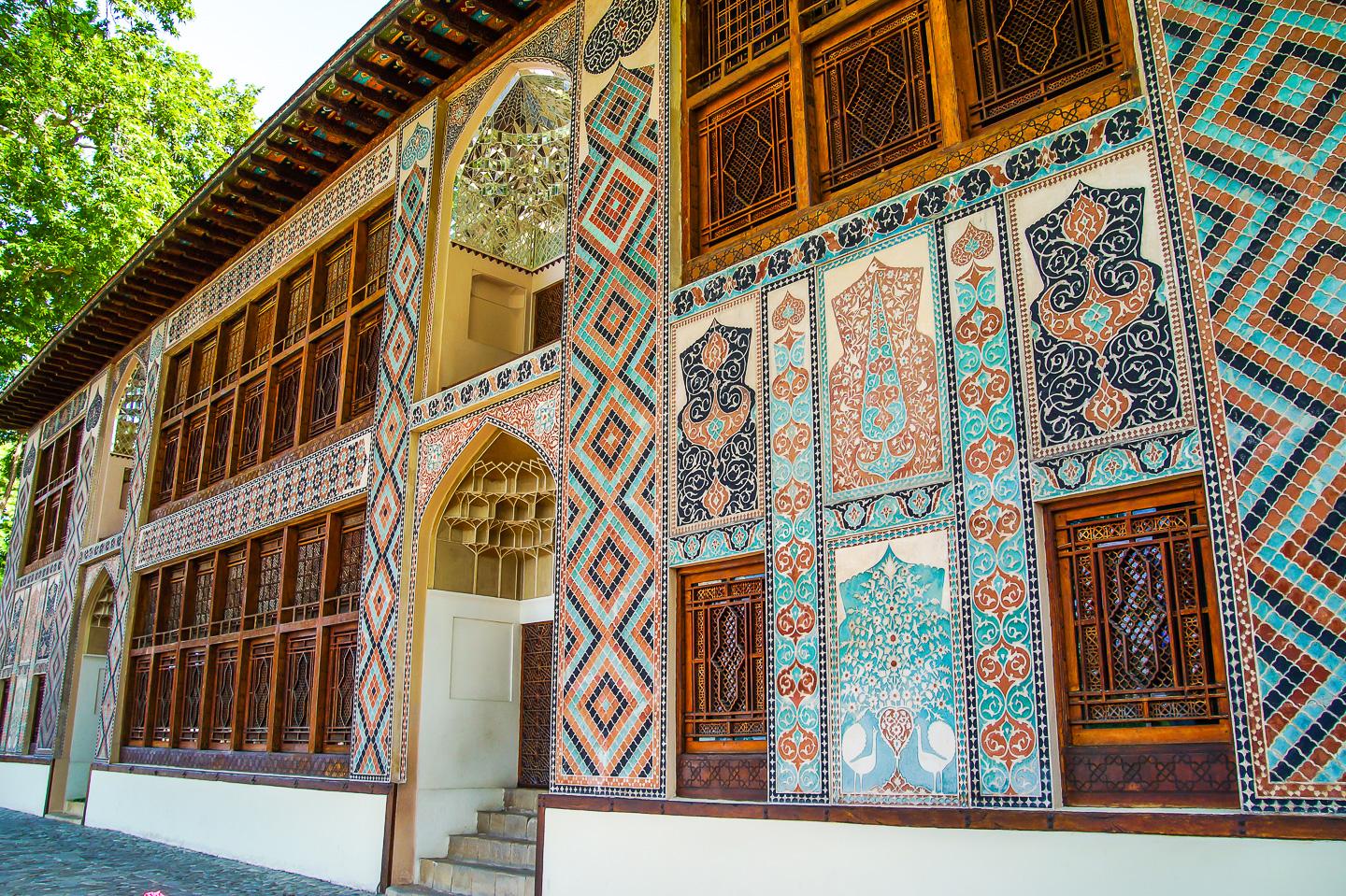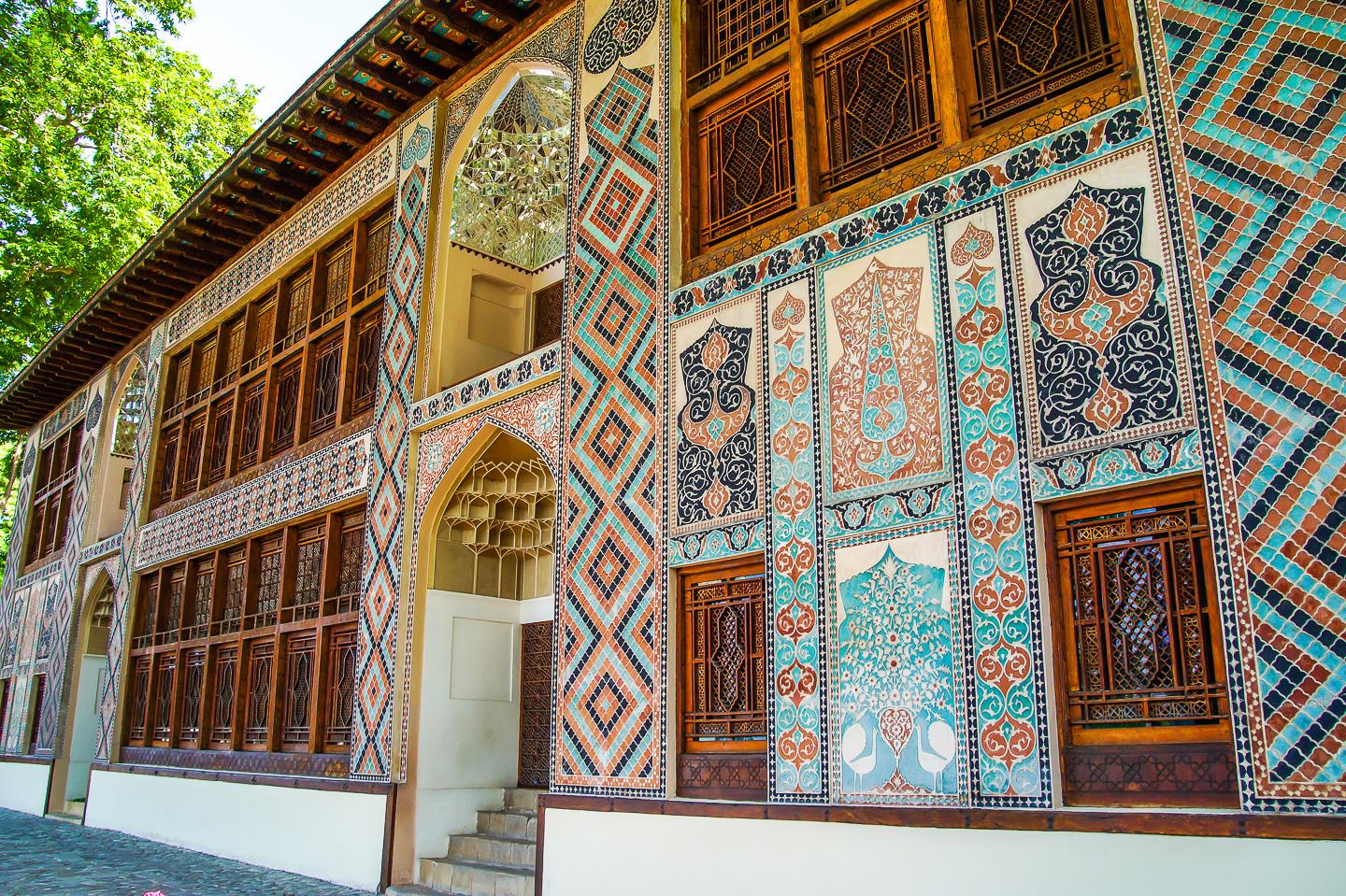 The farmers from the mountains sold their sheep, wool, vegetables and farm products – huge jars of homemade walnut and rose jam (never even knew walnut jam existed before!), bundles of wool, sheep heads on plates (yikes), tomatoes the size of grapefruits, self-made liqueur or vodka of some sort in plastic bottles, spices … so much to see! The markets are also good for buying some local crafts as souvenirs as they cater mostly to locals and almost everything there is still hand made.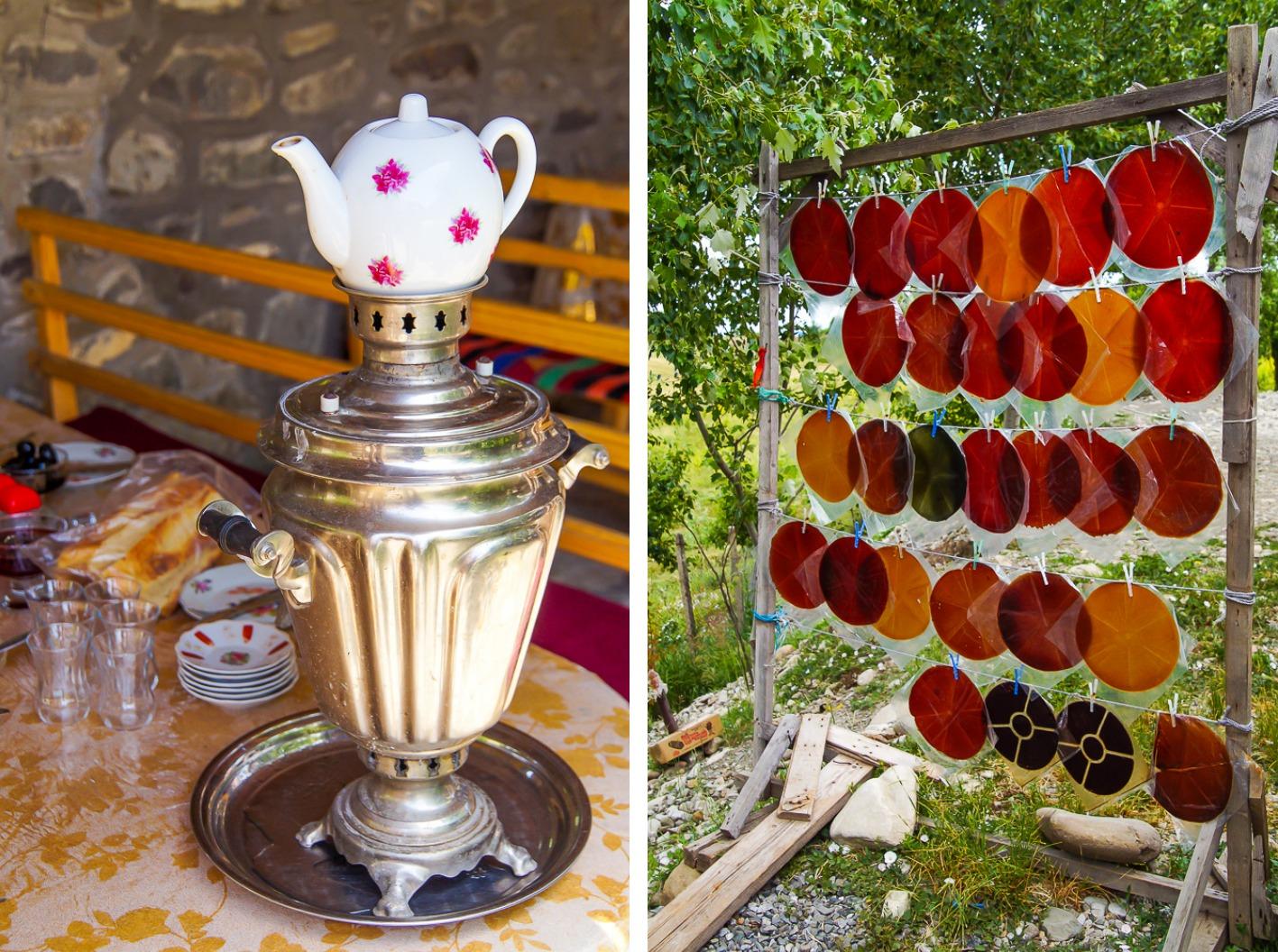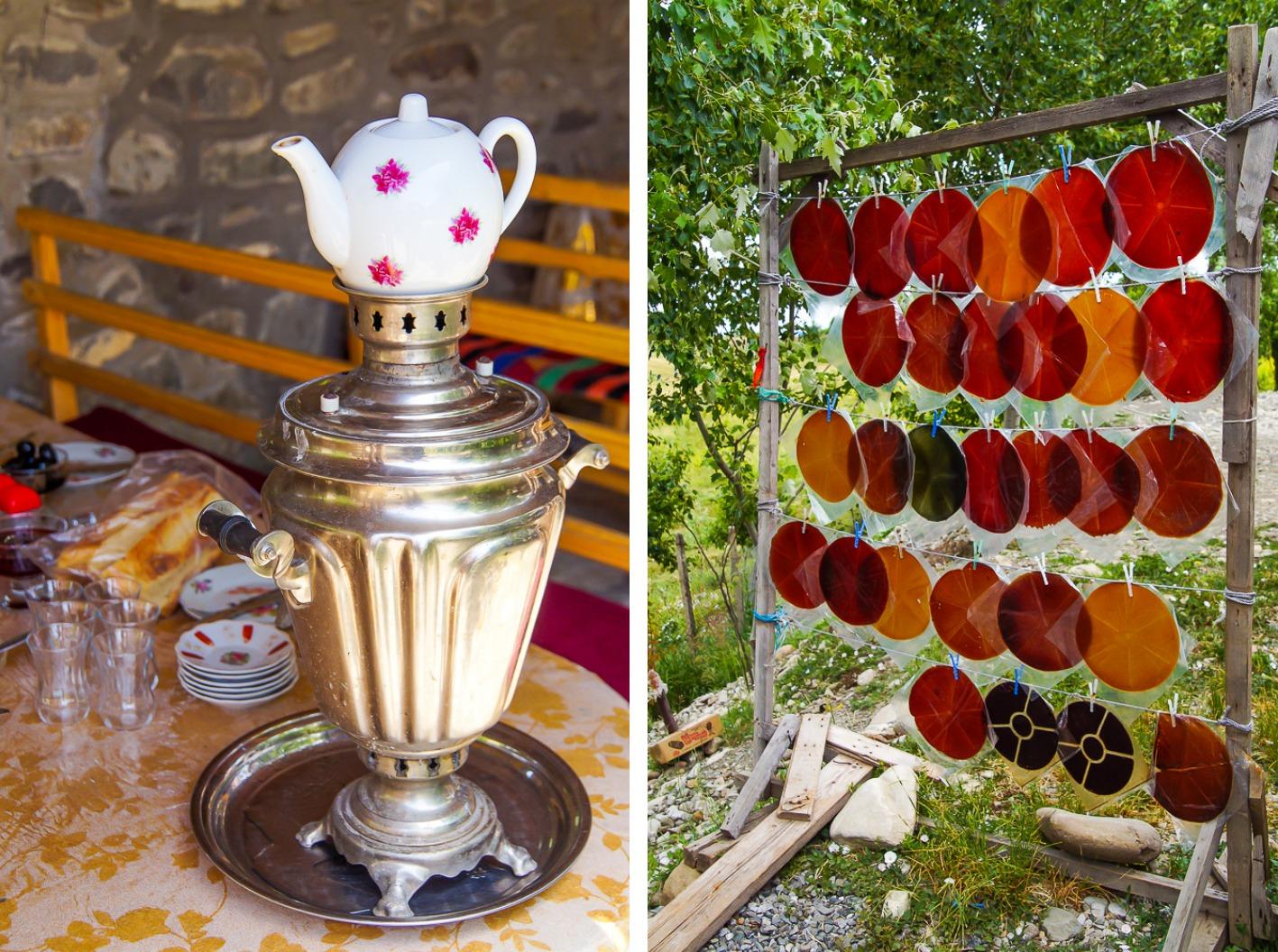 As an easy day trip from Baku, head to Gobustan and see one of the world's oldest petroglyph collection-over 4000 petroglyphs dating back to the stone ages can be seen there. But don't only go to see the petroglyphs.
The desert scenery is stunning, there are lizards and small snakes (if you love reptiles as much as I do) and the drive itself is an attraction. You drive along the coast with a view of the oil rings in the Caspian sea as well as the oil refineries and industrial plants stretching almost 100 km south from Baku. This is spectacular to see by itself – I don't want to get into a discussion about the effects on the environment there though…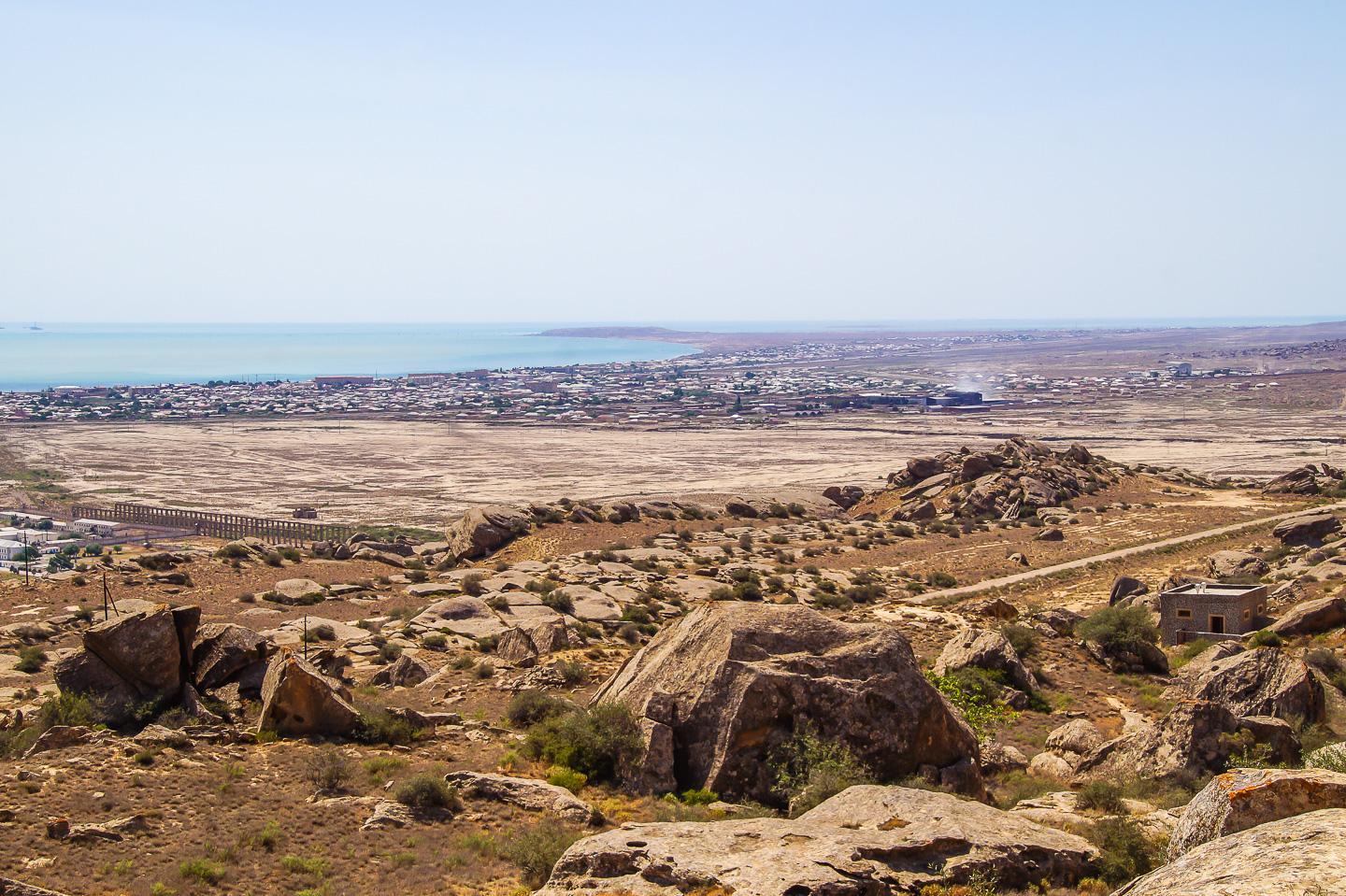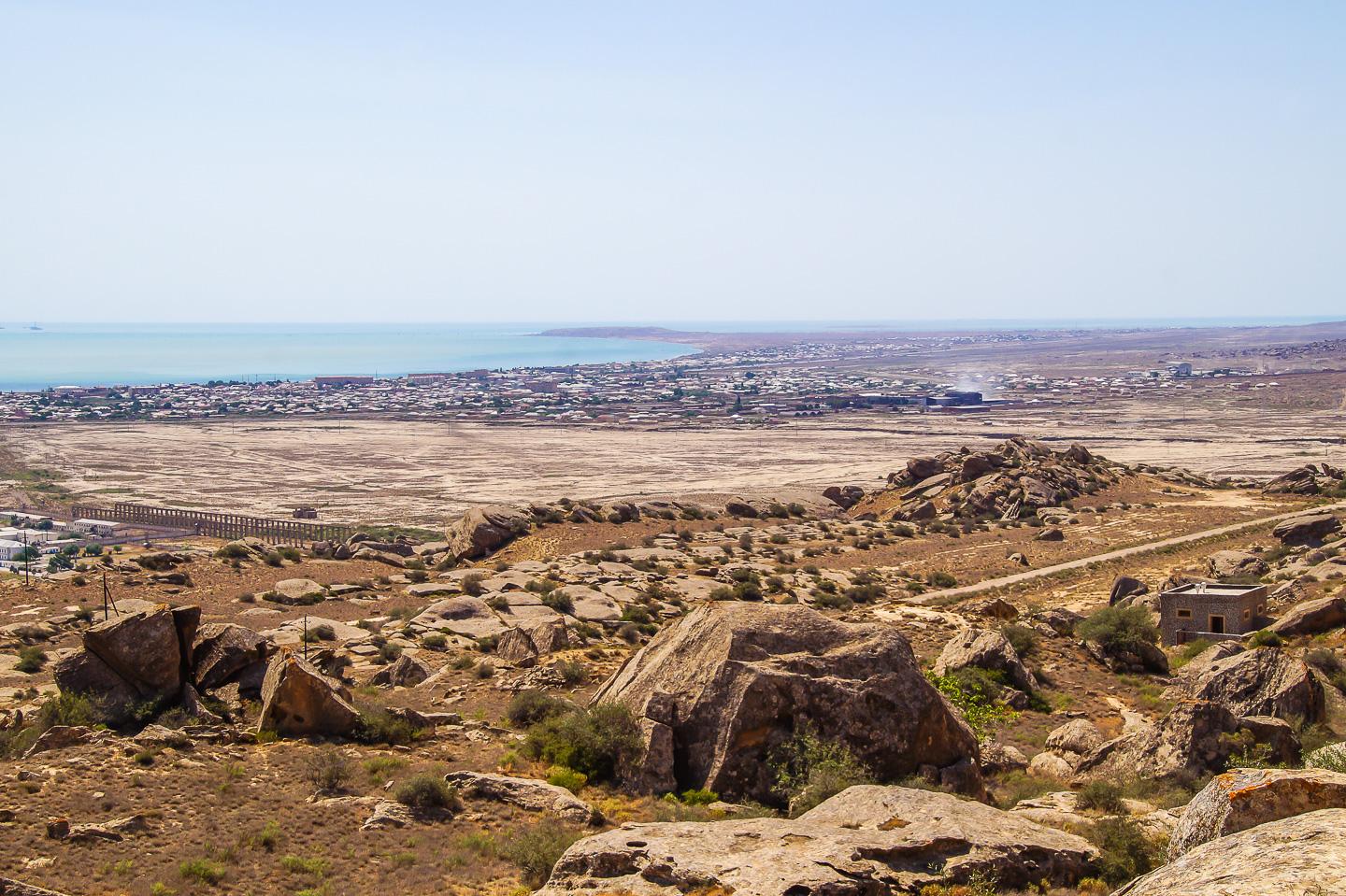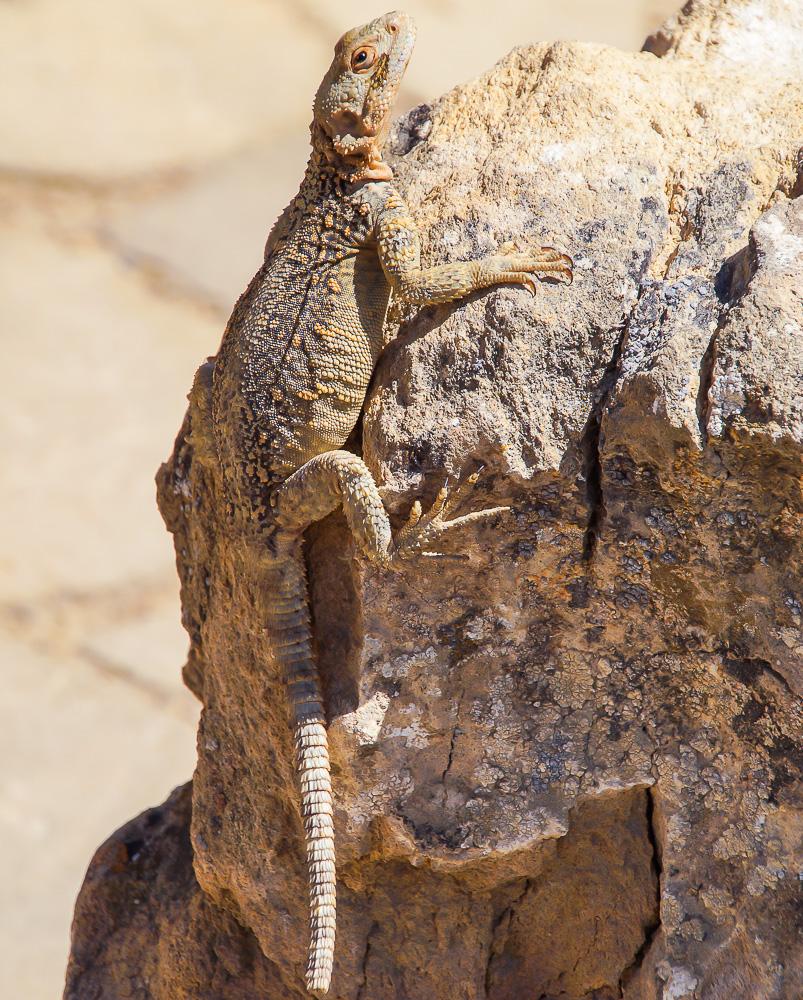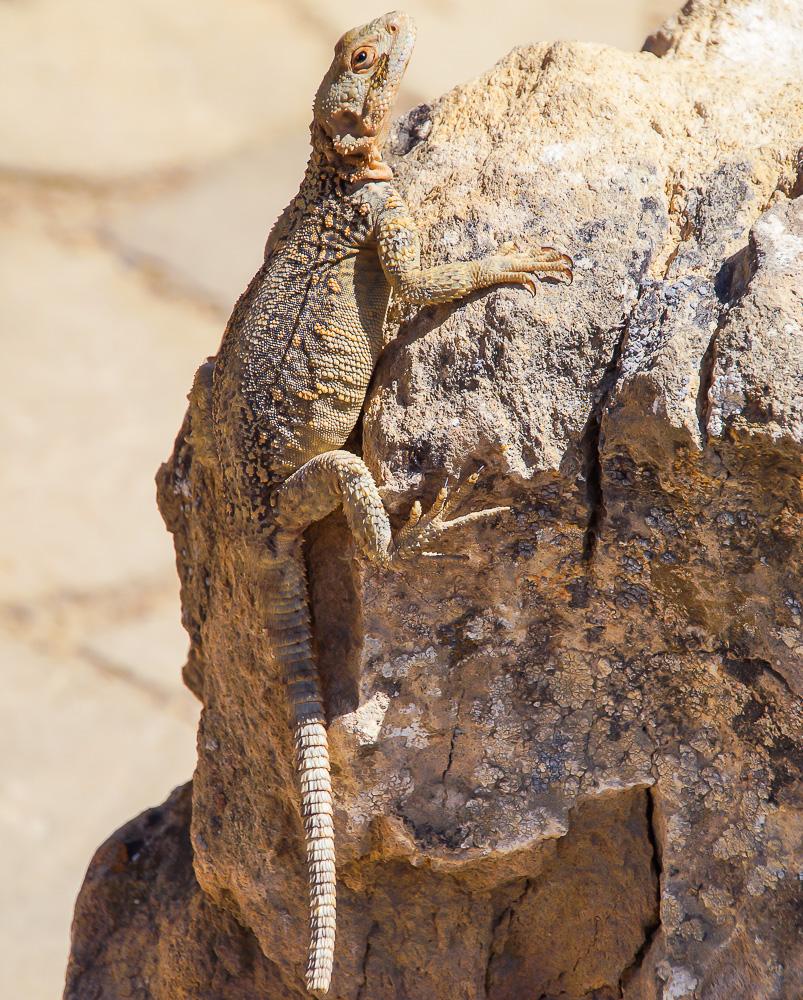 Next time I come to Azerbaijan, I would like to spend some time at a homestay in the mountains, hike or ski and get to know the life up there. Airbnb and some tour operators offer experiences like this but we didn't have enough time.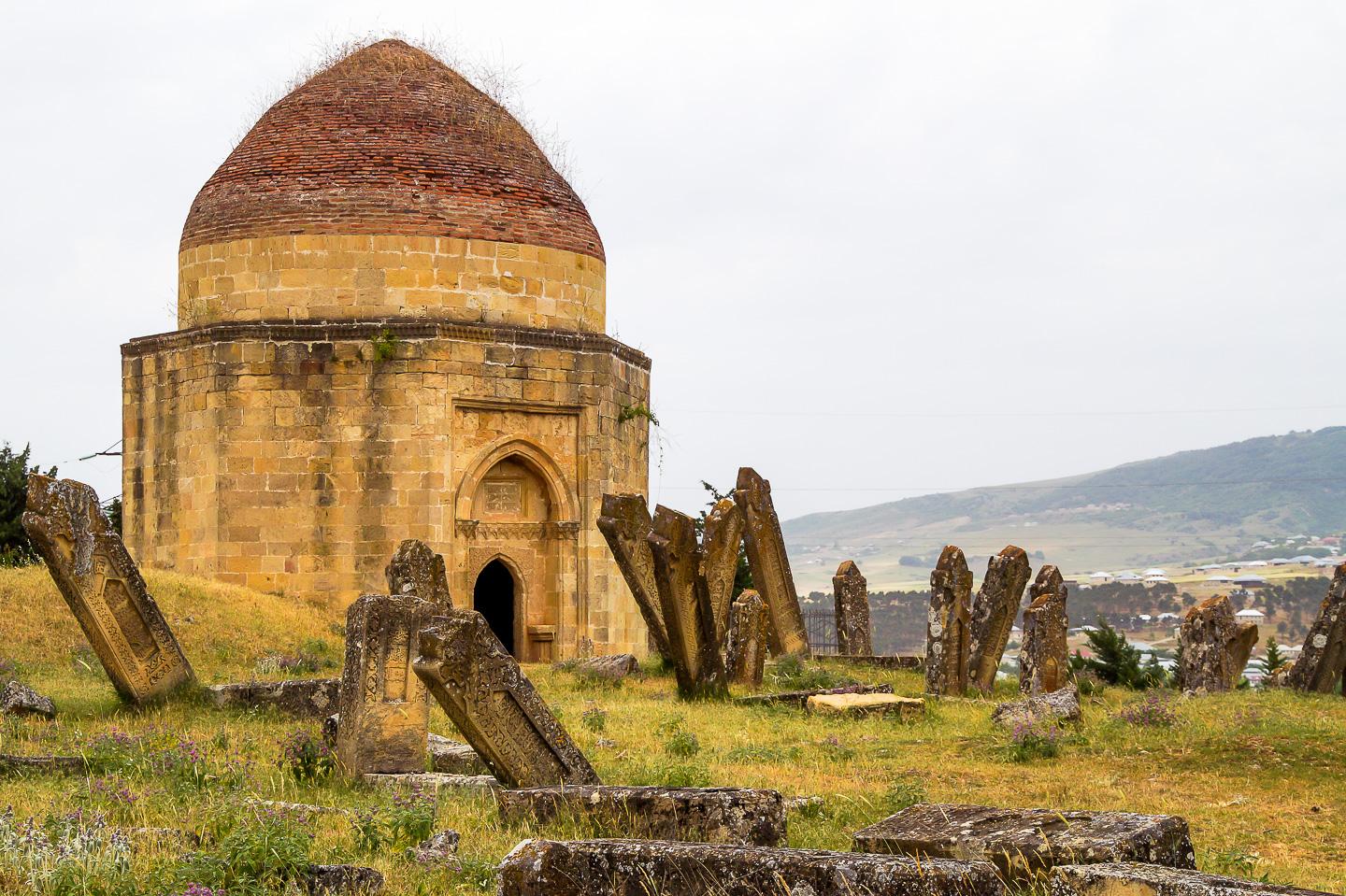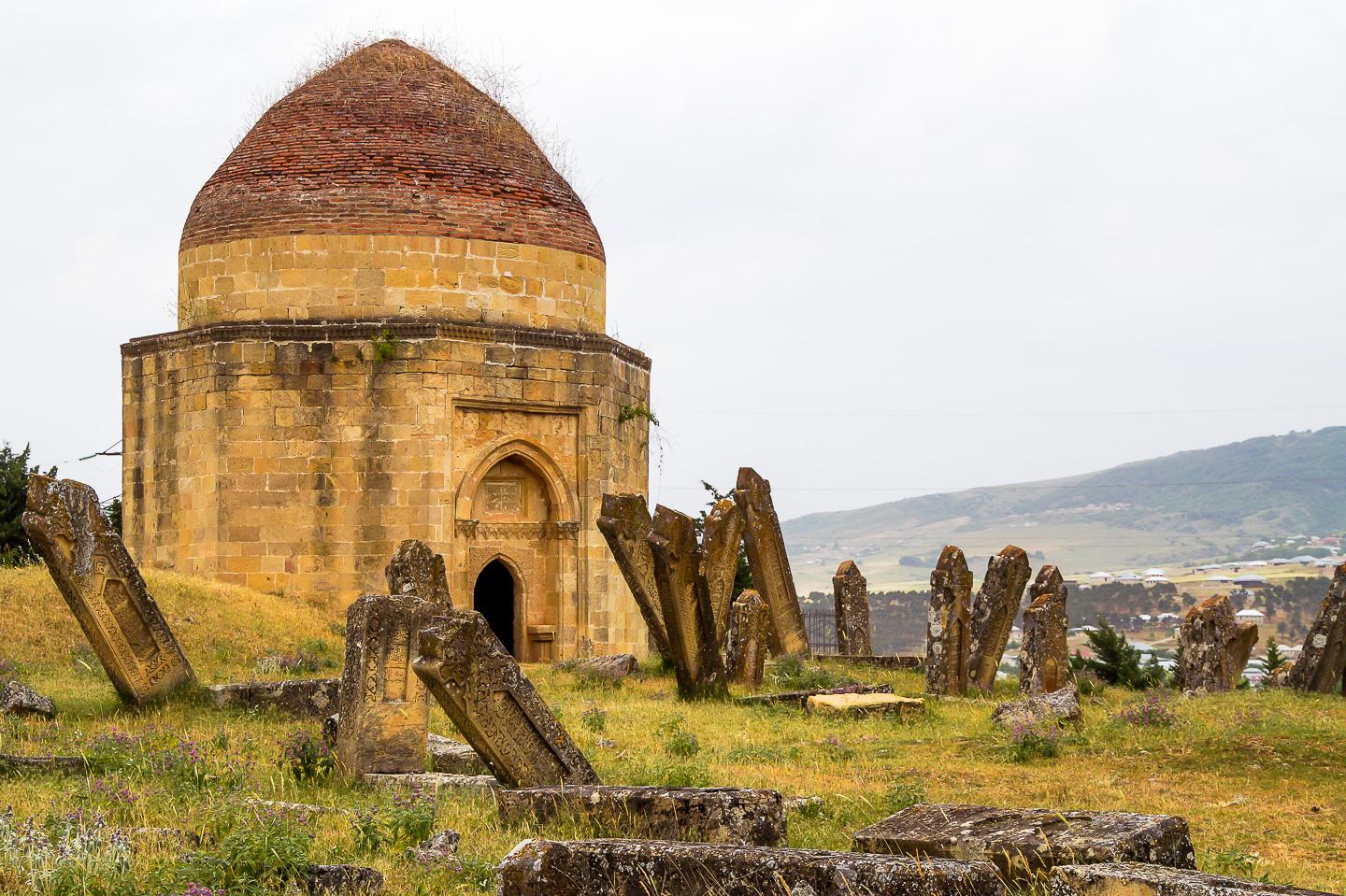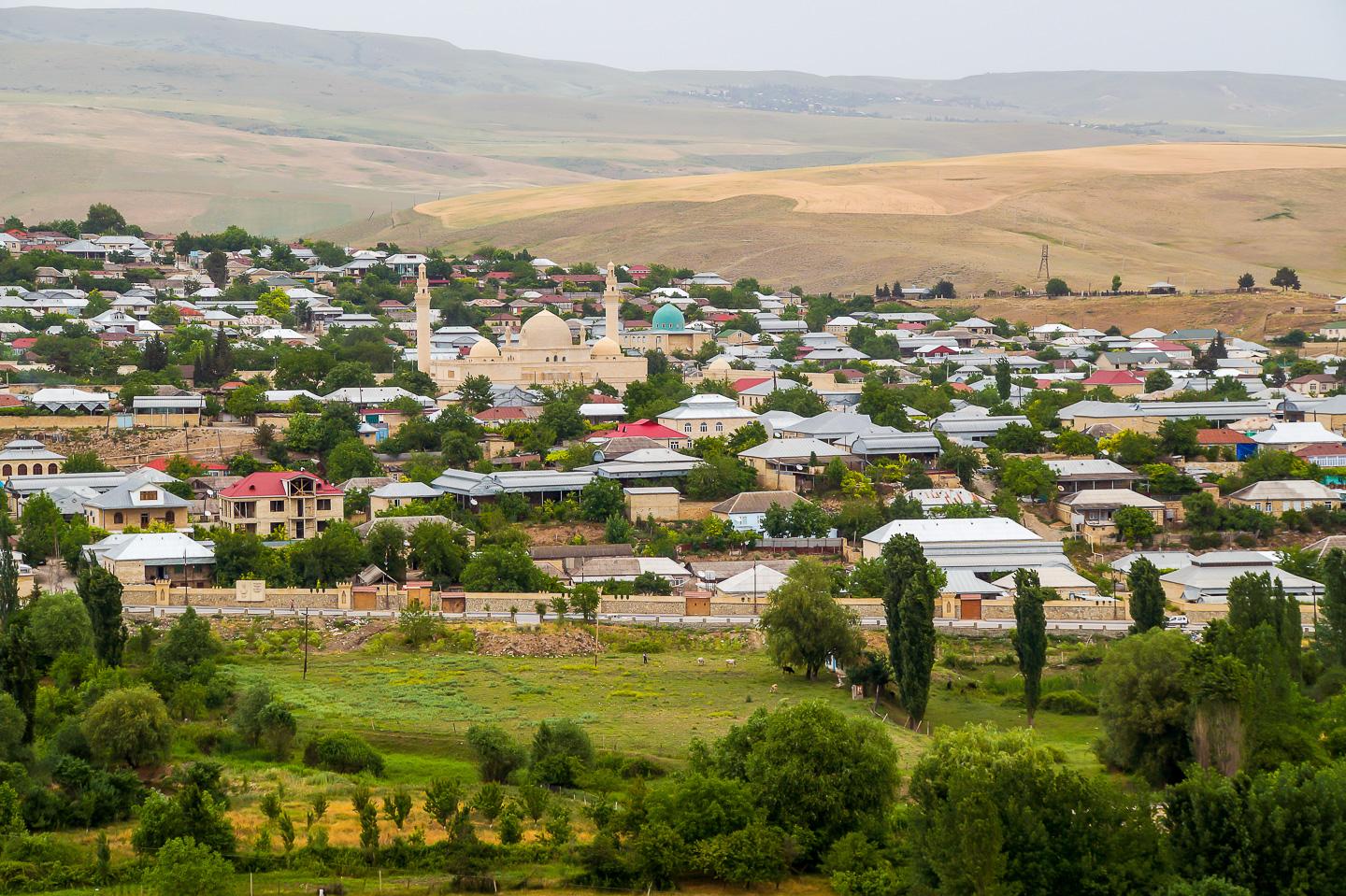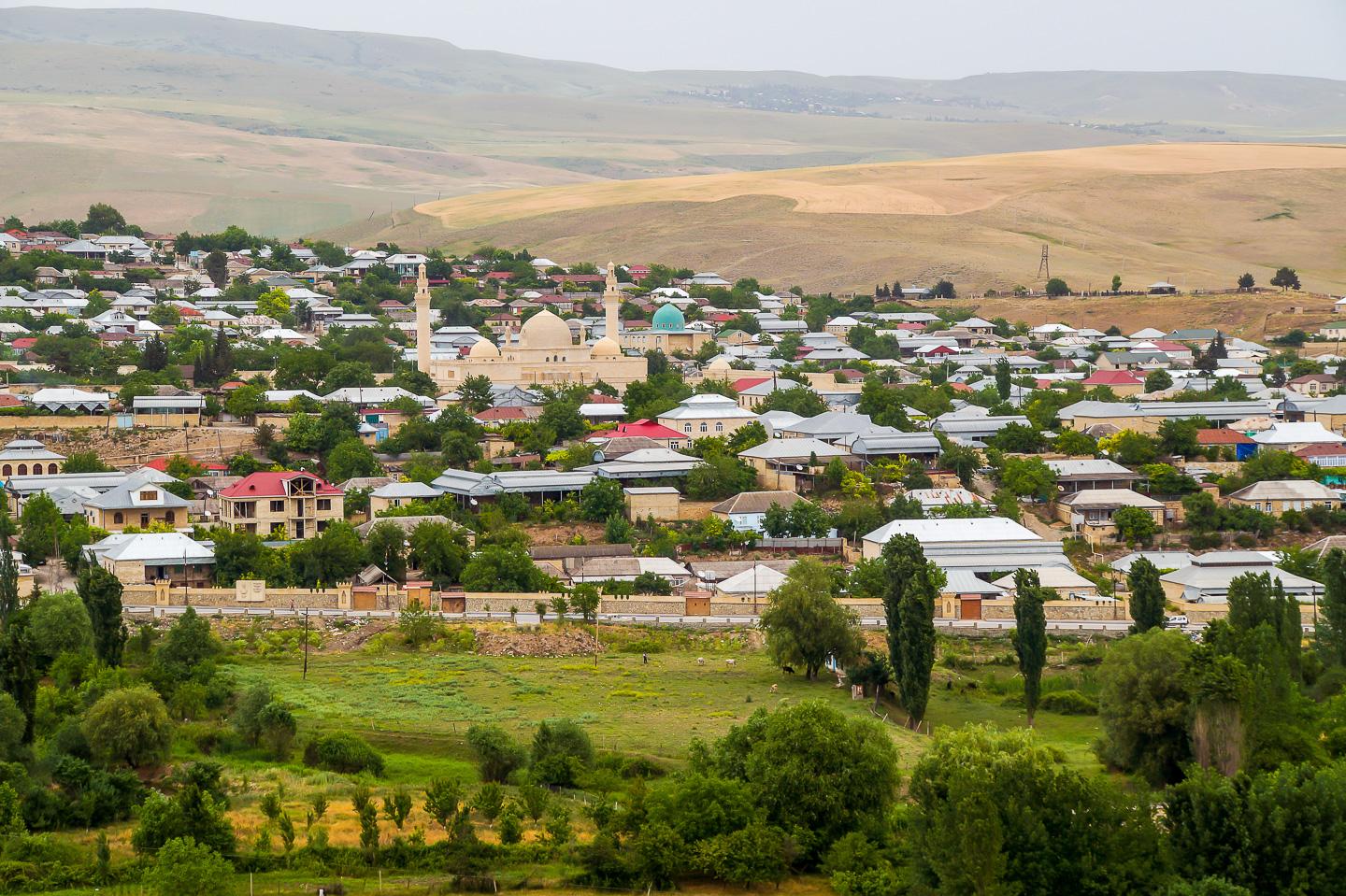 How to Get to Azerbaijan
There are international flights into Baku Heydar Aliyev International Airport from several European cities. Many flights go via Vienna or Istanbul. For the cheapest flights into Baku, check this link.
You can also travel to Azerbaijan overland from Georgia, like we did, crossing the border at Matsimi. There are other border crossings southeast of Tbilisi.
For international buses, check this link.
You can also get there by train from Tbilisi. Going through Russia and crossing the border at is not recommended because of the ongoing instability, military actions and civil unrest in the Dagestan and Chechnya provinces. The border to Armenia is closed. In the south, you have the option to continue into Iran.
For domestic transport, there are marshrutki, like in other ex-Soviet Union countries, and buses.
The country has an extensive bus network, for schedules check this link.
Renting a car or a car with a driver is also possible, fuel is cheap and the roads are generally quite good.
I found the website of the Tourism Office very helpful.
Remember to check for visa requirements – almost all Western countries need a visa.
Where to Stay in Azerbaijan (Baku)
For budget travellers, there are only a handful of hostels in Baku. I heard good things about Baku Old City Hostel. You can check their rates here. Guesthouses are pretty cheap (about 30 € per room per night) and there are many listings on Airbnb – they may be the cheapest options in Baku.
We stayed in a hotel because Azerbaijan is cheap for Western European standards. Not as dirt-cheap as Armenia and parts of Georgia, but still extremely affordable, at least when we went back in 2014. The Old East Hotel is in a convenient location with beautiful, comfortable rooms. Check current rates and availability here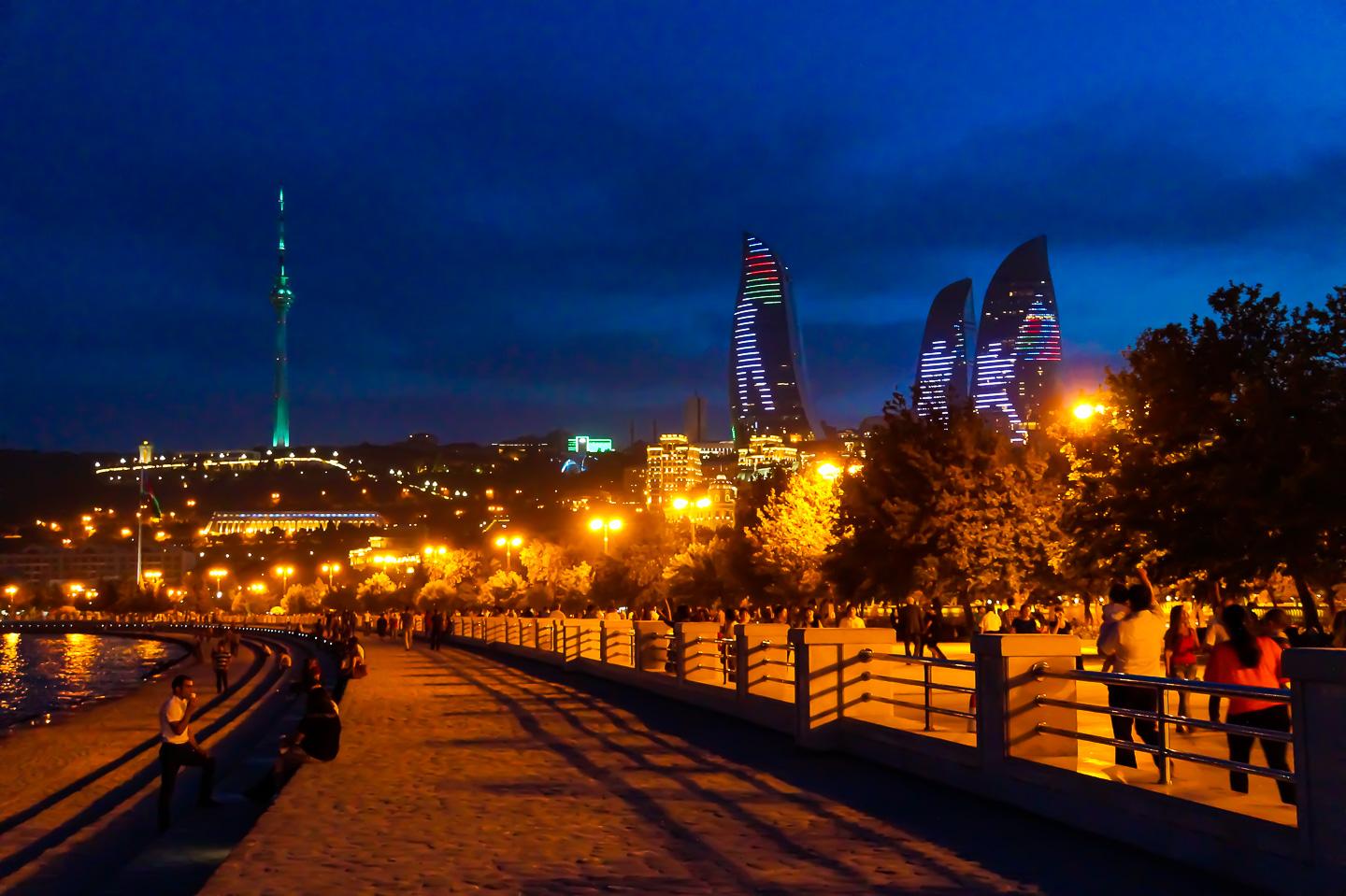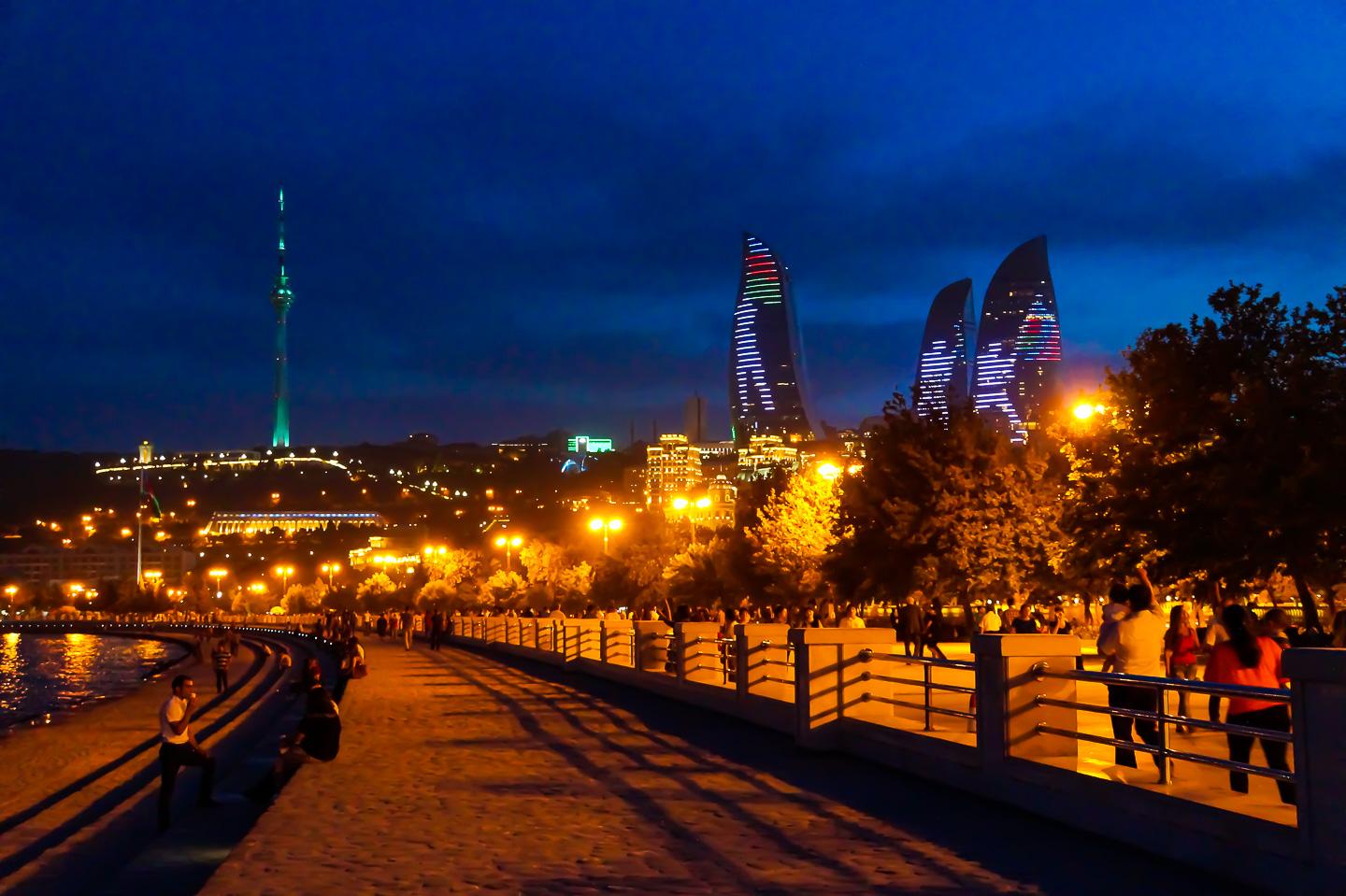 Would you visit?
PIN IT!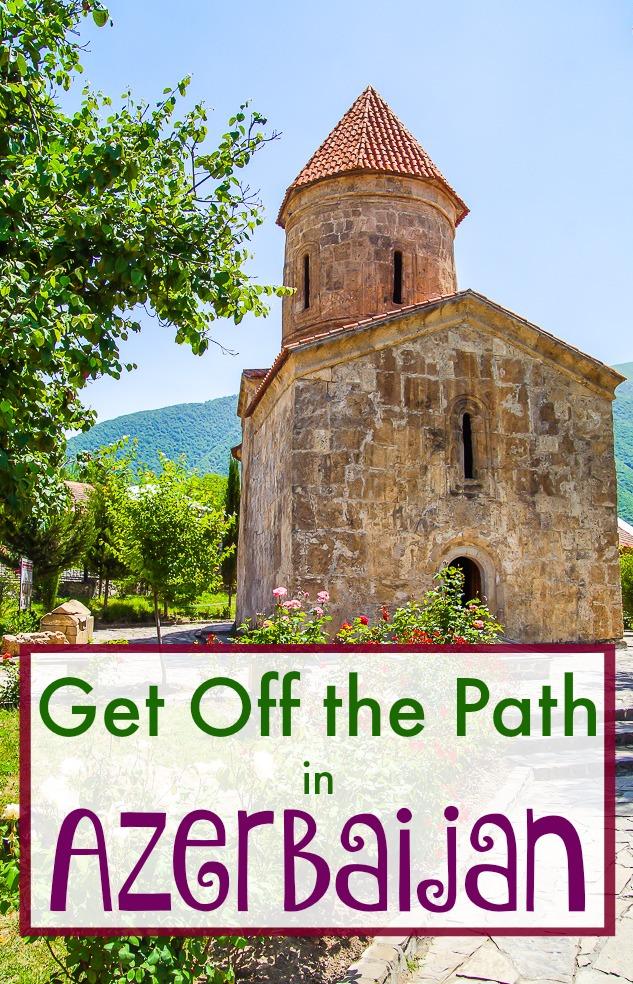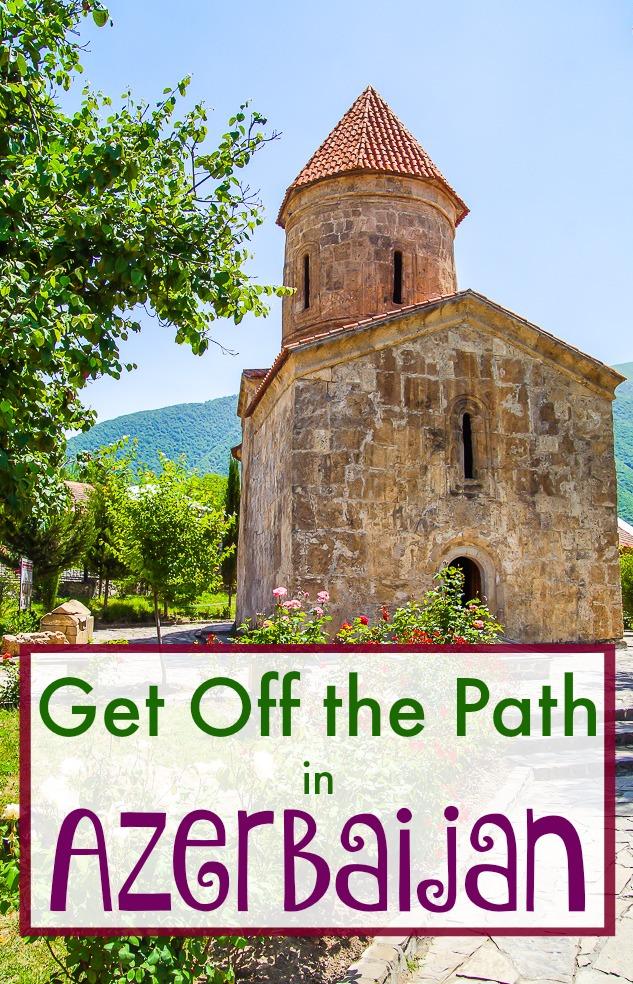 About the Author: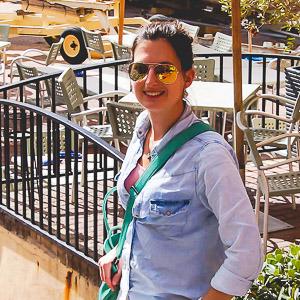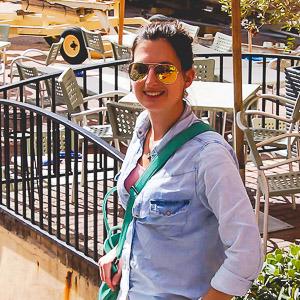 Astrid was born in Munich, Germany in 1986 and now lives in Austria while working in a small town in southern Germany. She's a 4th year medical resident training to be a general practitioner/family doctor.
Travelling has been her passion for as long as she can remember (together with medicine) and she's trying to see as much of the world as possible while working full time. She has already visited 40 countries and always has new travel plans. She loves travelling because it offers the excitement of seeing something new, getting to know foreign places and people and getting out of her comfort zone! While she doesn't have a blog, you can follow her travels on Instagram @Asta_Scha. 
Have a special place off the beaten path you'd like to share? Email me at heartmybackpack@gmail.com with the destination and I'll send you some questions to answer about it!