I've done a fair bit of solo travel – from moving to Japan and living alone on a teeny tiny island in the middle of nowhere, to backpacking through Central Europe and then moving to a small town in Thailand, to most recently traveling solo through Iran and the Caucasus. People often ask me how I do it, saying they would never be so brave.
Ha, what?
I'm laughing because I always find it ridiculous when people tell me that I'm brave to travel to so many places on my own. Because, you guys, I am scared of EVERYTHING.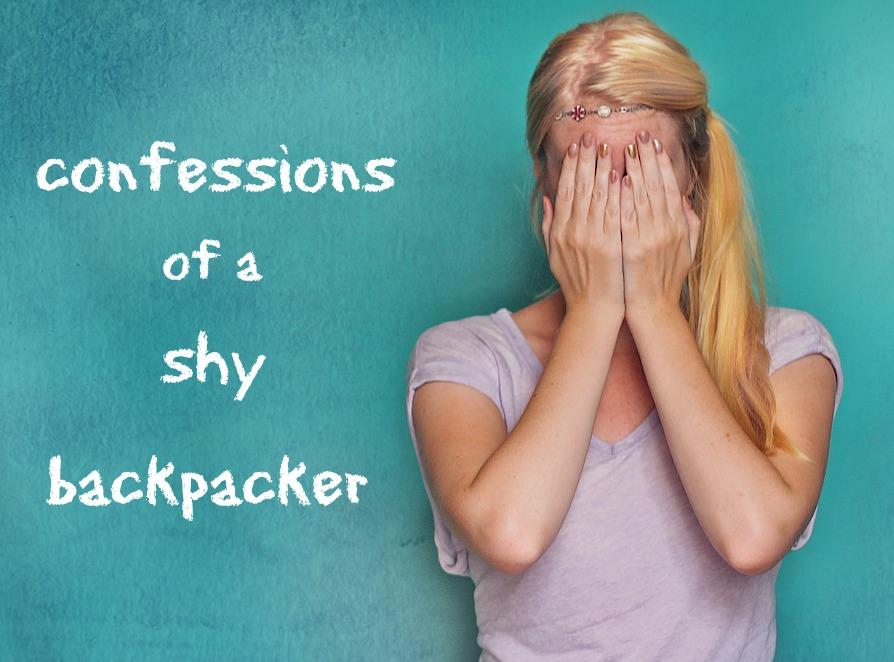 Most of that fear comes from being super shy; I'm scared of meeting new people, I'm scared of drawing attention to myself in public, I'm scared of making mistakes, I'm scared of public speaking, and for that matter I'm scared of talking to any group of more than five people, even if they're all my friends.
That's right, huge coward over here.
I'm also super scared of crossing rickety bridges.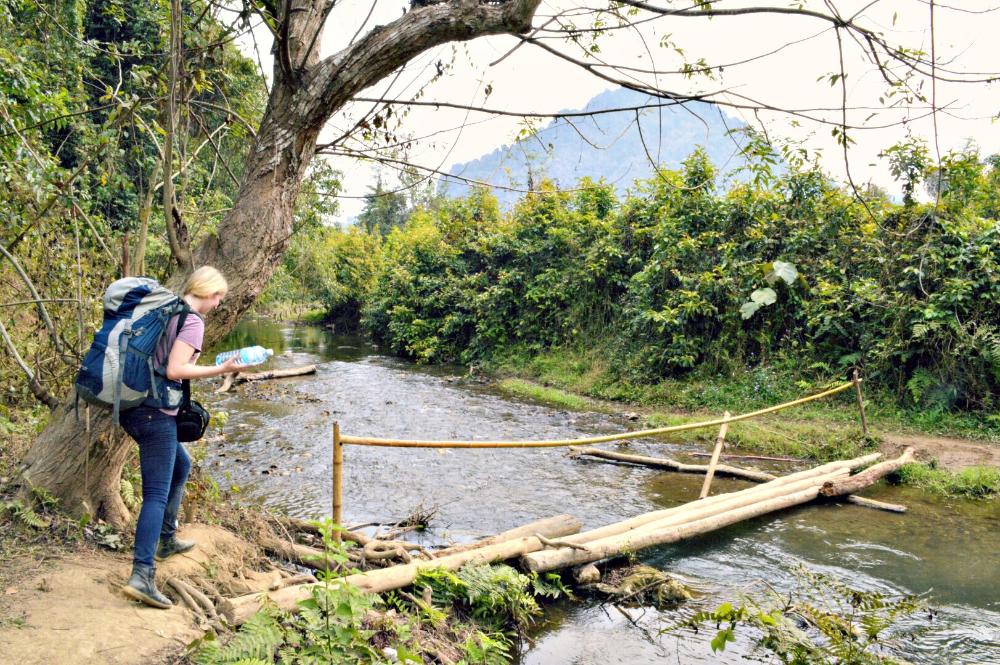 You know when people tell long-term travelers that they're running away from their real-life problems and fears and those travelers get really defensive, saying that actually they are learning how to truly live life, not just let it pass by?
It's true, traveling has helped me learn and experience way more than I ever did at home.
But I'm also totally running away.
I'm incredibly shy and awkward and basically can't handle myself in normal social situations. Ugh.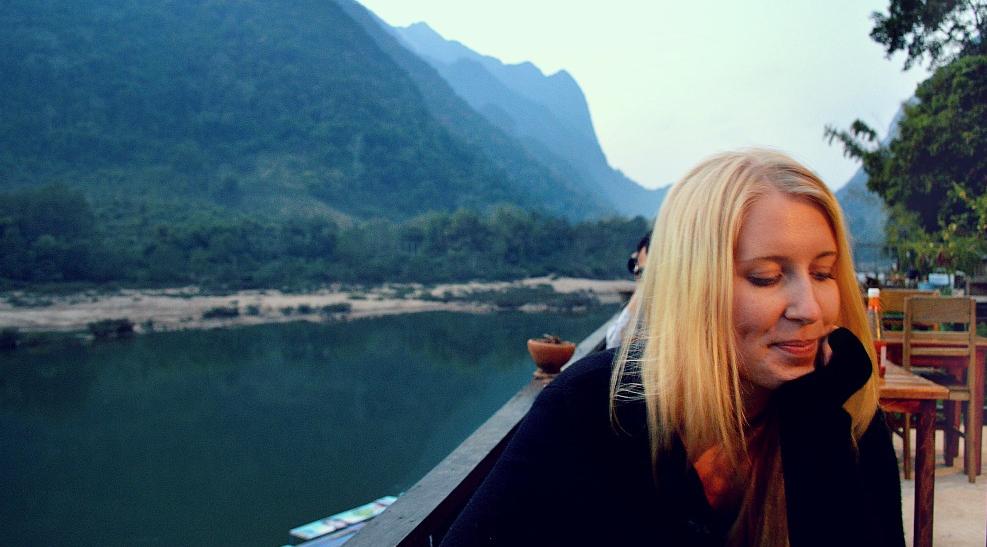 Luckily, when I'm abroad I feel much more normal.
Wait, let me rephrase that: when I'm abroad I never feel normal.
BUT it's because I'm weird for being a foreigner, not for being me, whoop! I don't need to worry about fitting in because I know I'm not going to. The more foreign the country the better, because all the social standards and rules will be different.
In Asia I'm a freak for being tall and blonde, but my shyness helps me to fit in. I've been complimented for my ghostly pallor, but then repeatedly called fat. Once in Japan a girl in my hula class (#islandlife) even told me how jealous she was of my wide hips! (I believe Western society officially terms my figure "built like a twelve-year-old boy.") Social standards are totally different in different places, which makes it senseless to worry about conforming to them. 
I've said before that watching and meeting new people is my favorite part of travel and it's true. While I love discovering delicious foods and breathtaking landscapes, connecting with people from wildly different backgrounds is always the highlight for me. Being abroad makes that a whole lot easier, because there's always something to talk about; either we can chat about our different cultures, or I'm meeting another American whom I can reminisce about Halloween and Cheerios with (I miss Cheerios SO much). Plus it's fine to stare at everyone because they're all staring at me!
Public speaking even seems to be easier abroad. Making speeches in front of hundreds of students at my schools in Japan was sort of no big deal, because either I was speaking English and no one would understand me, or I was speaking Japanese "Japanese" and everyone would find my attempts at the language adorable.
Of course this isn't all to say I'm never scared while traveling, but the rewards are so high that there's pretty much a guarantee that facing my fears will pay off. 
I mean, sure I almost fainted while in line at Iranian immigration because I kept forgetting to breathe, but it was so worth it when that trip ended up being my favorite solo travel experience ever.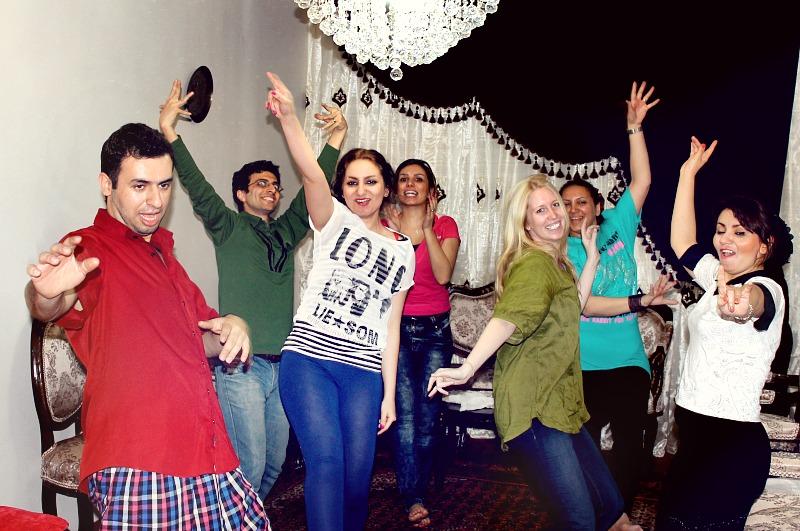 Even when everything goes horribly wrong, it somehow all turns into an amazing adventure in retrospect. So what's to be scared of? I mean, if it's fine for me, I can't imagine how easy traveling must be for the non-scaredy-cats in the world.
. . . . . . . . . . . . . . . . . . . . . . . . . . . . . . . . . . . . . . . . . . . . . . . .
Okay confession time: does anyone else totally have Lindsay Lohan's "Confessions of a Broken Heart" stuck in their head now?
No one?
Yeah me neither. Wasn't she an actress?
PIN IT!