You know how last year everyone went crazy over the Iceland stopover, where Icelandair lets you extend your layover? And then suddenly Iceland topped everyone's bucket list? Well, apparently Finnair also offers a free stopover program!
When you fly through Helsinki with Finnair you can extend your layover for up to five days for free.
Lol guys, I feel like I should just say right now that I'm not associated with Finnair and actually didn't even fly with them to Helsinki – I just really love when airlines do a free stopover!
What's especially cool about this stopover is that there are so many really different attractions in and around Helsinki. I've just spent a week here and have already found myself hanging out in cool cafés in the city center, exploring the street art scene in the suburbs (blog post to come, I promise!), and hiking through a national park.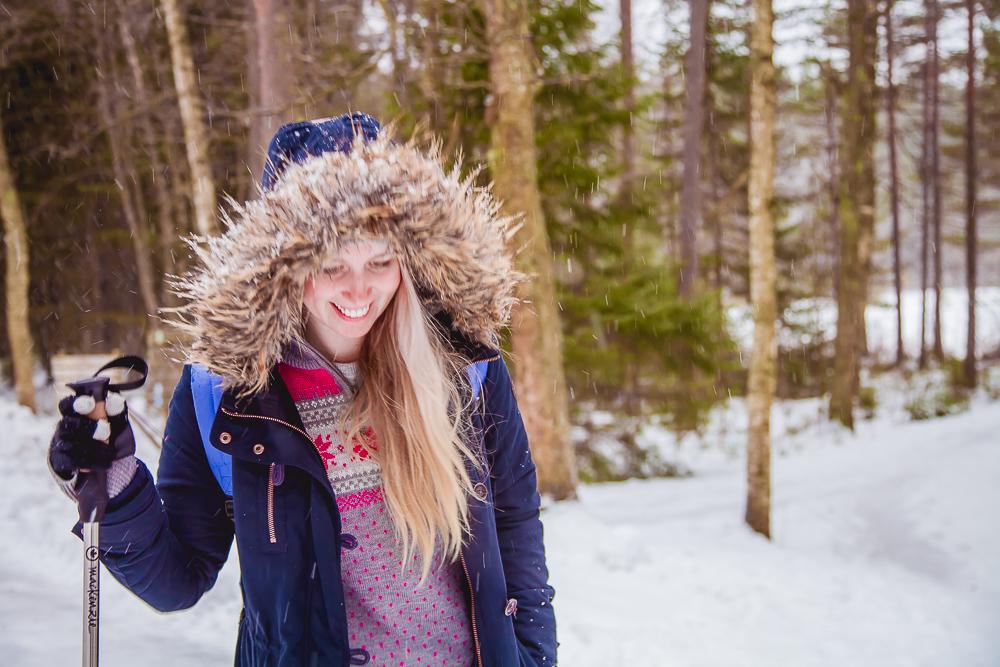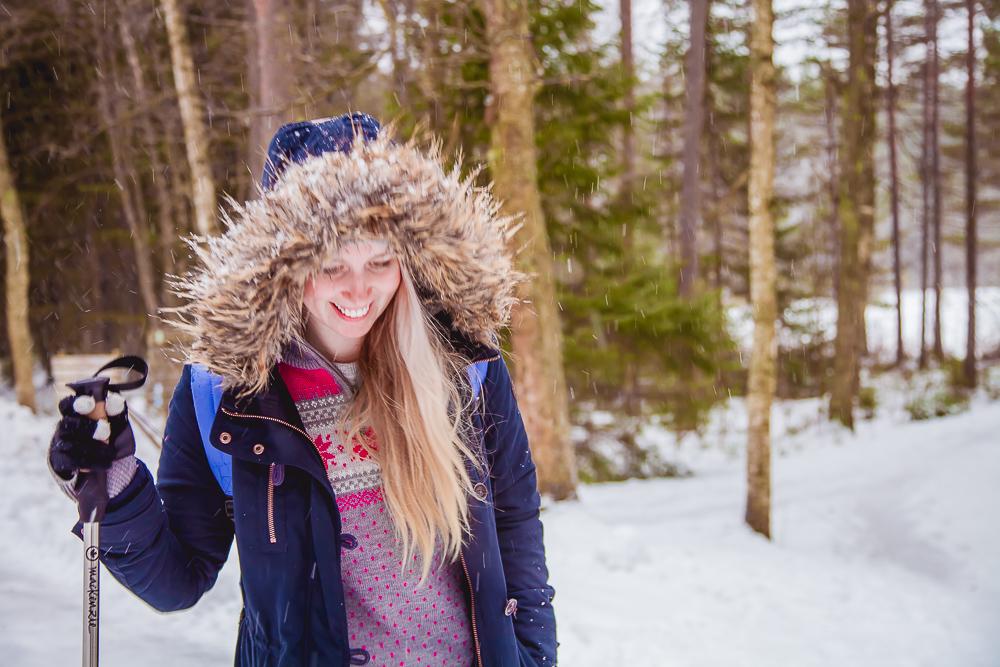 It's funny because every time I leave my cabin in the Norwegian mountains for an adventure somewhere I get so excited to spend time in a big city. I have big plans to drink all the fancy coffee, track down some good Asian food (Rachel and I are going for Nepali food tonight in Helsinki!), ride around on public transport pretending to be a local, and do tons of shopping.
I always love it – and guys, I especially am loving Helsinki – but I also always end up really missing being out in the nature. Like, kind of immediately. Is Rauland turning me into a country girl?
I felt it happening after just a couple of days in Helsinki, but lucky for me Nuuksio National Park is just 40 minutes away from downtown Helsinki.
And that's where I headed last Friday!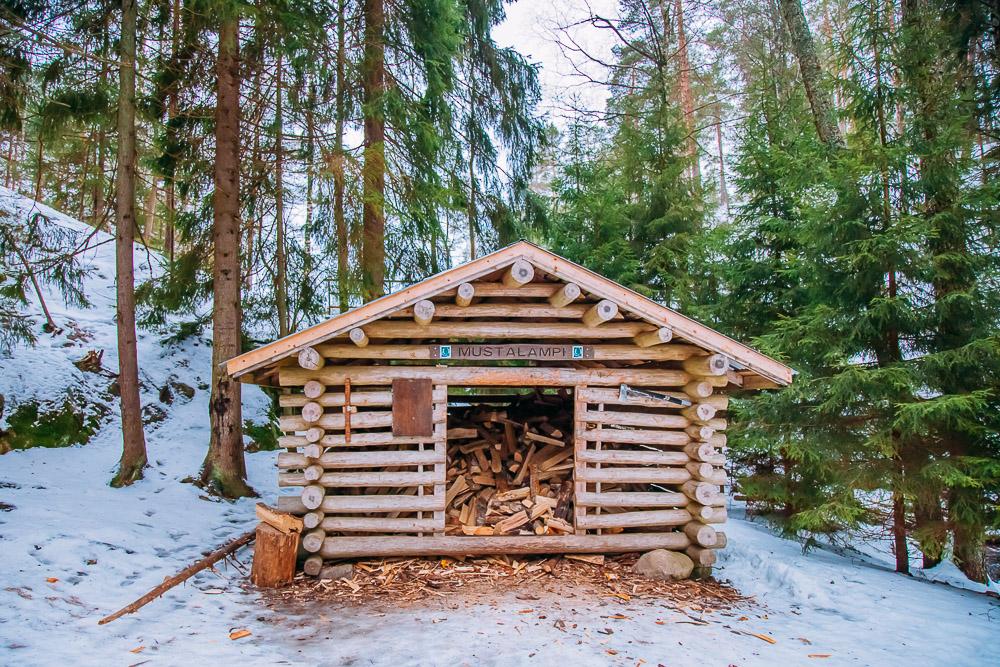 I had just attended MATKA, which is a Nordic travel fair that a lot of bloggers attend to meet with destinations and brands, so after it was over I joined a small group of bloggers for a little outing into the wilderness.
We did a hike with Feel the Nature as they provide a hiking guide and snowshoes as well as transport from central Helsinki – but then it turned out that there wasn't enough snow for snowshoes. Apparently it's not just Norway that's been having a bizarrely mild winter this year.
I was a little disappointed that couldn't use the snowshoes, until our guide took us up to a campfire for some hot lingonberry juice and Finnish snacks!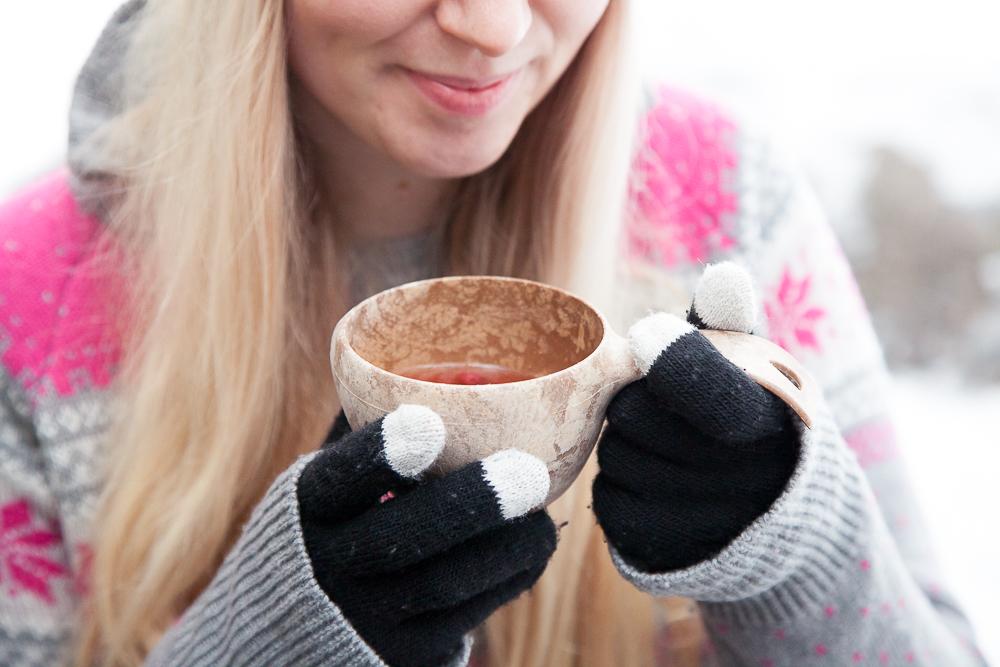 There's something just so lovely about eating outside after a hike, and I think I'm now a little obsessed with Finnish korvapuusti, which are basically a super delicious version of cinnamon rolls, though the word literally translates as "a slap around the ear." Haha, Finns.
We also ate some toasted Karelian pasties, which are filled with egg and potato, buckwheat, or rice and seem to be the go-to snack of most Finns – even the tiny corner shops in Helsinki sell them. I think they were extra tasty after being heated over the smokey fire.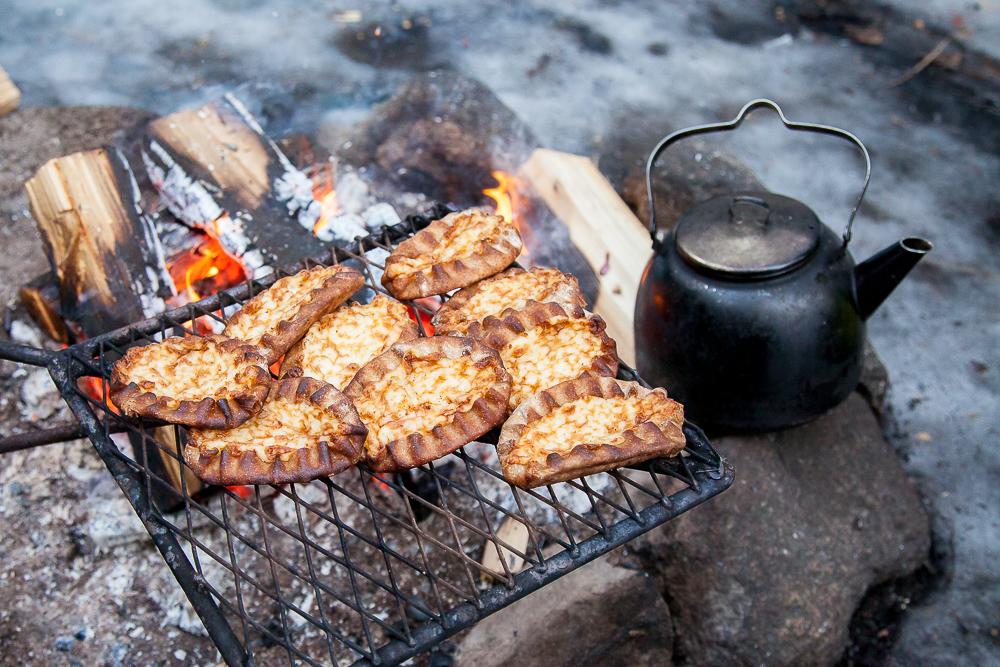 And then we hiked back through the forest to the Haltia Nature Center for some lunch with a view!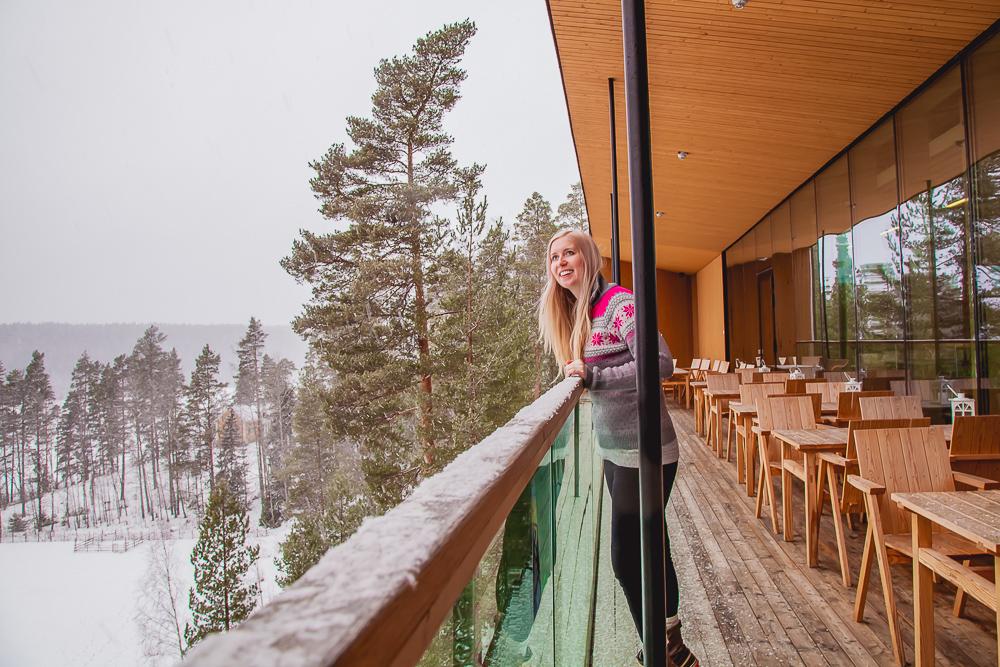 The center has some exhibits about Finnish nature and wildlife, so if you're interested in learning more about the Finnish wilderness it's a perfect place to go.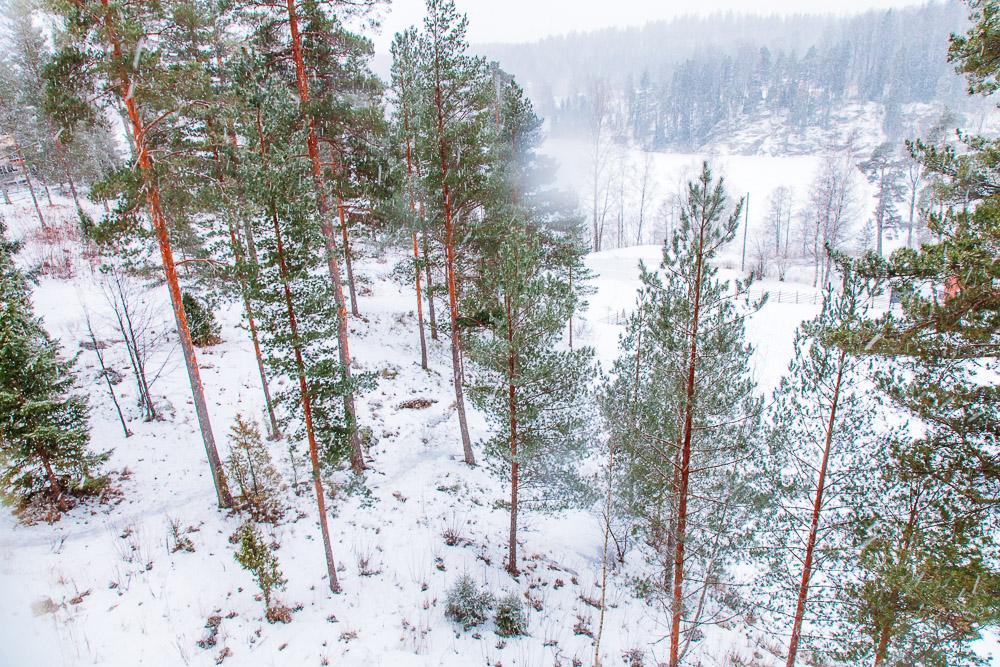 I actually really want to return to Nuuksio again when it's warmer, because our guide told us he does berry and mushroom picking tours in the summertime and I would love to learn a bit about the edible berries and mushrooms there. I'm always too scared to go mushroom picking on my own because I just know I'll eat handfuls of something poisonous.
So basically now all you have to do is find a Finnair flight somewhere and choose where you want to explore around Helsinki! I definitely recommend a trip to Nuuksio if you want to see Finnish nature, though I'll also be writing more about fun things to do and see in Helsinki, as well as some hidden gems in Vantaa. Good thing the stopover can be extended to five days, right?
Where to Stay in Helsinki
I actually stayed at two different places in Helsinki.
First I stayed at the Forenom Aparthotel in a small studio with a kitchen (though no stove for cooking). It's in the city center but on a quiet street. Check current rates and availability here
Next I moved to the Original Sokos Hotel Albert, which was amazing! This would be my top recommendation for a luxury hotel in Helsinki. It's the original hotel of the Sokos chain, so it doesn't feel like a chain at all. I loved the decor, and again, it's in a really nice part of town. Check current rates and availability here
pin it!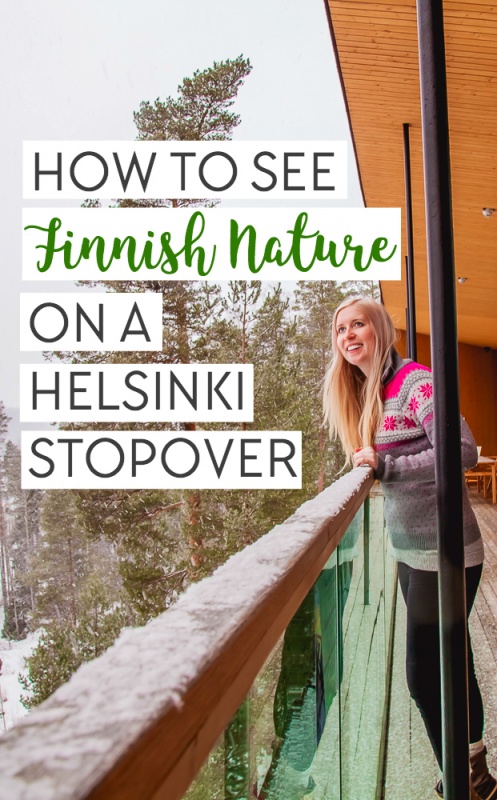 I visited Nuuksio National Park as part of NBE Finland with Outdoors Finland.