When I traveled to the Falkland Islands my flight had a layover in Cabo Verde, and I was intrigued when we landed on one of the small islands off the western coast of Africa. I'm sure you can imagine my frustration at being stuck inside the airport instead of out exploring, but I promised myself that I would someday return.
So when I received an email from Laurel from the Meandering Minimalists asking if she and her husband John could share their experience spending a month in Cabo Verde, I of course said yes!
Why Cabo Verde?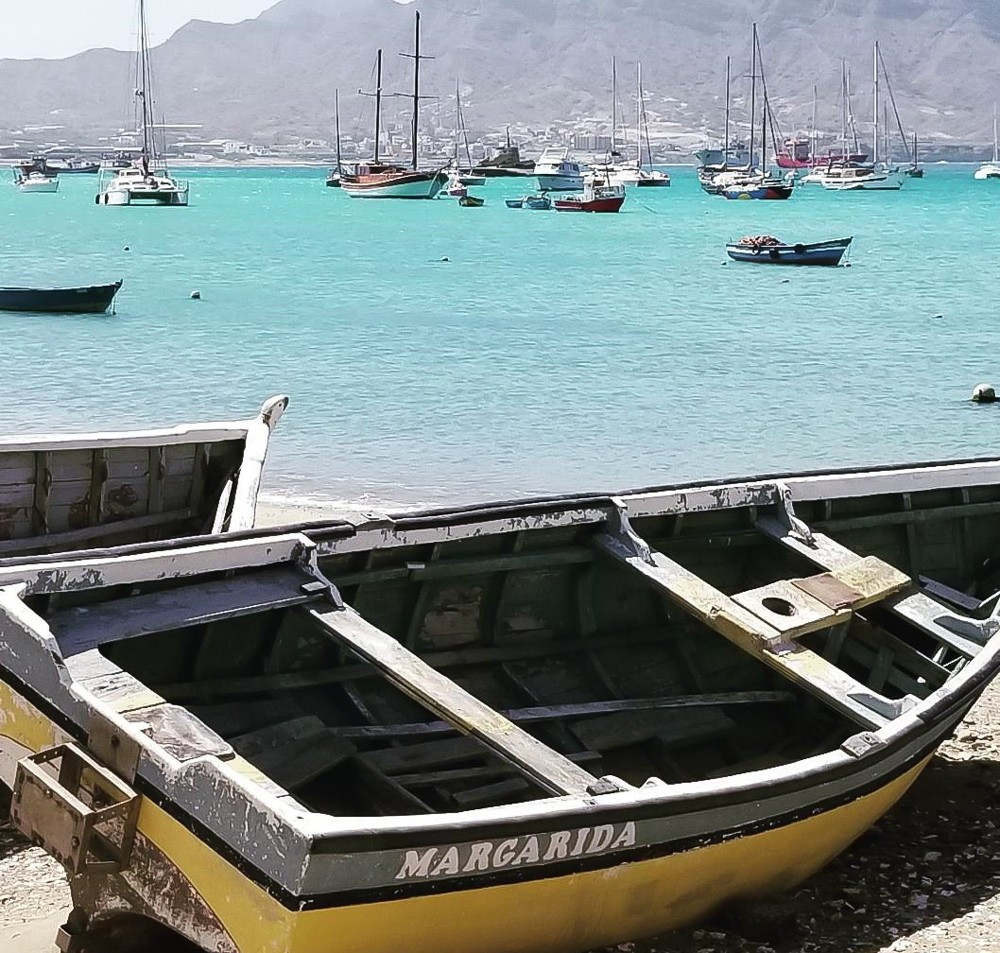 Cabo Verde is a small (tiny, really) island nation off the coast of Senegal in Africa. It was uninhabited until about the fourteenth century, when it was settled by the Portuguese. Because of that, it has an interesting relationship to slavery, to Africa, and to Europe. We spent a month there and loved it!
Here are five reasons why:
The people are extraordinary!
Morabeza, or hospitality, is genuinely a way of life. We felt this even in Lisbon on the plane: everyone chatted with us, and lots of people stood in the aisles to talk to each other during the flight. We're not wildly outgoing, but we had made several friends by the end of the flight.
Portuguese is the official language; most people speak Creole. You can also get by in English, though French is more widely spoken. That said, we've had long conversations in a mix of Spanish/Italian with people responding in Portuguese. Cabo Verdeans are genuinely interested in visitors, and they travel a lot.
Beaches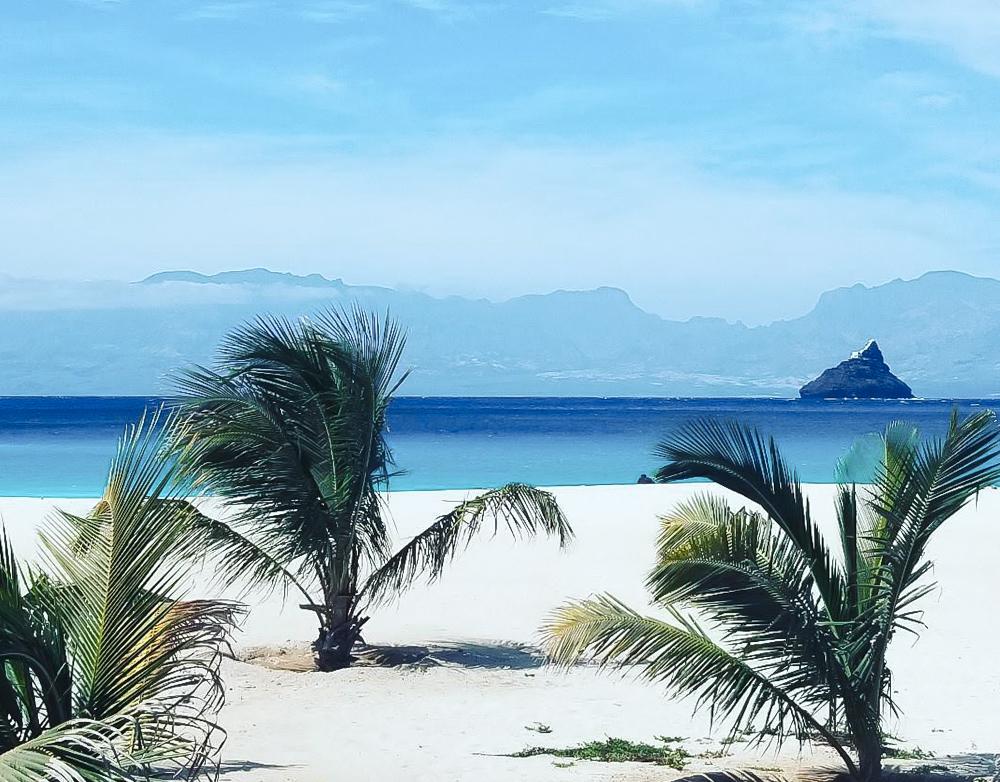 Cabo Verde feels a world away, but this island paradise is not that difficult to get to. What's more, the weather is gorgeous (temperatures usually stick to 20-25°C, 70-80°F).
Some islands have black sand volcanic beaches. For more active beachgoers, there are windsurfing, kitesurfing, jet skiing, and sailing opportunities, as well as great snorkeling and wreck diving. But the atmosphere is also conducive to sitting around all day, if that's your thing. The unofficial national motto is "no stress" and they take it very seriously.
Culture
The music scene here is fantastic, and very lively. Many countries put on "tourist shows," but the Cabo Verdeans play for themselves. They don't mind you listening in, though!
Cesária Évora, the barefoot diva, is by far the most famous Cabo Verdean. There's a wide variety of music, much of it influenced by the Lusophone world (e.g., fado, samba, etc.), and the native artform is morna, which focuses on love and nostalgia for home. (More than half of the population lives abroad.)
Many restaurants and bars have live music in the evenings, sometimes every night. And Carnaval is not to be missed – thanks to its close connections to Brazil, Cabo Verde boasts the biggest and brightest Carnaval celebration in Africa.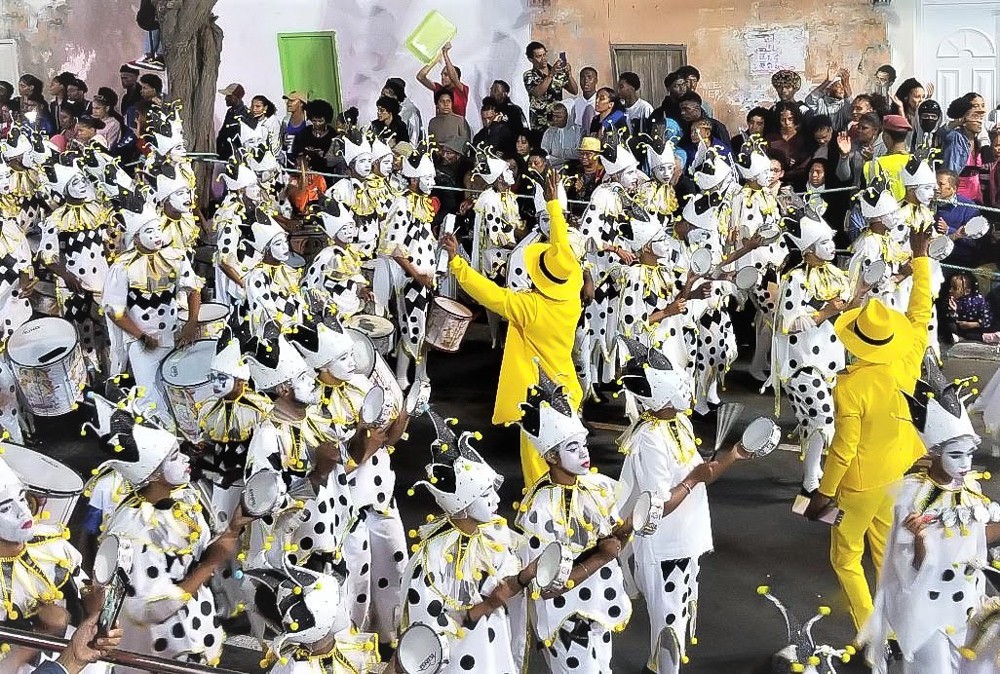 Nature
Whether your thing is whales, turtles, rare birds, salt flats, volcanoes, or the desert, Cabo Verde has a little bit of everything. There's even a botanical garden on the island of Santiago. And if you like your nature best without anyone else around, they've got that too.
Safety
If you are interested in visiting Africa but are nervous about it, this is a great "starter country." The government is very stable, and Cabo Verde has high literacy rates.
How can we get there and when is the best time to go?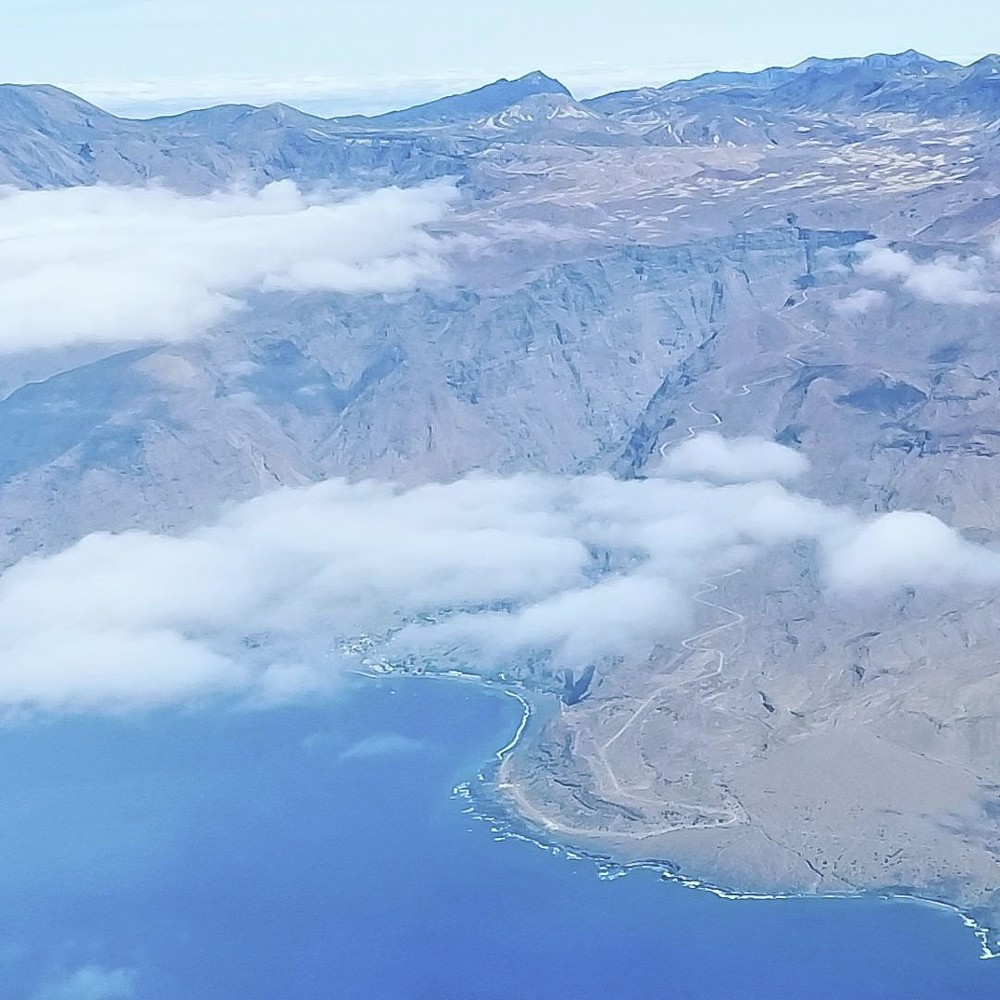 Flights from Europe (mostly Lisbon) are relatively frequent and take only 3 ½ hours. You can fly to one of four international airports on the islands.
Travel between islands, however, is a little more complicated. Ferry services exist, but they are not always reliable, and flights are expensive and fill up quickly. That means it's important to have a sense of what you are interested in doing before you arrive.In a week or ten days, unless you are very energetic, you probably don't want to visit more than two or three islands.
It can be uncomfortably hot and rainy August-October. Whale watching season is March-April and turtle nesting season is mostly in August. We'd pick February-March to be able to experience Carnaval and get away from cold weather in most of Europe.
Any particular things we need to experience or places to visit there?
Santiago has just a bit of everything, including the capital city Praia, and Ciudade Velha, the UNESCO world heritage site where the first European settlement in the tropics was (1462), with a fortress overlooking the water.
Mindelo on Sao Vicente is the cultural capital – go here for music and history. Santa Antao, a short ferry-ride away from Mindelo, offers incredible hiking.
For wind- and kitesurfing, Sal is your best bet. 4X4 and off-road aficionados will enjoy Boa Vista. Birders will be happiest on Brava; those who want to watch turtles on Boa Vista.
Fogo has an active volcano, the tallest in the islands, and makes wine. Santa Maria, on the island of Sal, has the most developed tourist infrastructure, with resort hotels, a salt spa and the like. (Many of the other islands are following suit, so get here before everyone else does!)
Maio and Brava are the perfect places to get away from it all, with tiny picturesque villages and ample sand and sun.
How can we get around?
It's easy and inexpensive to hire taxis to get around individual islands. You could rent a car, but hiring a guide to drive you costs only a bit more, and is much easier.
Where can we stay?
Cabo Verde has a range of accommodations, from all-inclusive resorts (in Santa Maria), to hotels, guest houses, and many apartments for rent, catering to all budgets. There are hostels in the two biggest towns, Praia and Mindelo.
What special dish do we need to try?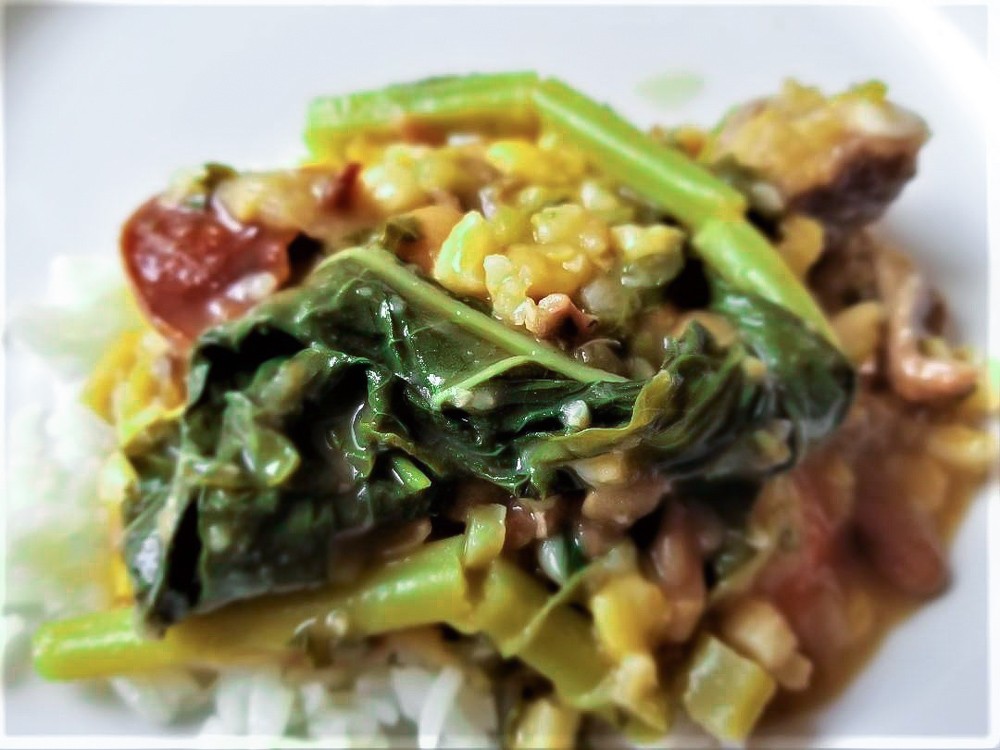 The national dish is cachupa, which is a feijoada-like hominy stew that includes vegetables, beans, and meat and/or fish. Every restaurant, and every home, has its own variation, and we've eaten dozens of them. (Our favourite has kale and fresh tuna.) It is also served for breakfast, cooked down into a less liquid form, with a fried egg on top. Yum!
But it's really the seafood that's the star in Cabo Verde. Depending on where you're staying, you can even watch the boats come in with it and sell it at fish markets. There are tuna, grouper, swordfish, shrimp large and small, langostines, octopus, conch, moray eel, and a variety of the barnacles loved by the Portuguese. Best of all, we think, is not to have to choose, but to get a whole plate of mixed seafood, either as kebabs or with rice or spaghetti.
Ponche is the local alcoholic beverage of choice, made from grogue (a cane-based alcohol). Here again, many people make their own, even in restaurants. We've had mel (honey), the most prevalent, which tastes like spiced rum with molasses, and also passion fruit, tamarind, coconut, and even chocolate.
Anything in particular we should pack for a trip there?
Cabo Verde is isolated, and most things are imported, so bring what you need: bathing suits, reading materials, good walking shoes, necessary medications, etc. We recommend taking your own insect repellent (during the rainy season, August-October) and sunblock.
Outside of the capital Praia, stores will have a lot fewer items than you are used to seeing. Some of the islands, especially those farther out in the Atlantic (the "windward islands") can be very windy, so you may want a jacket even when it's bright and sunny out.
About Laurel and John
Laurel and John are early retirees, homeless and travelling the world, slowly. They blog at Meandering Minimalists about slow and thoughtful travel, food, the practical aspects of uprooting your life, and what they're seeing and doing. You can also follow them on Facebook and Instagram.
Have a special place off the beaten path you'd like to share? From far off countries I can't pronounce to hidden streets in Paris, I would love to hear about your secret finds. Email me at silvia@heartmybackpack.com with the destination and I'll send you some questions to answer about it!