I've mentioned before that I spent nine months volunteering in Thailand with two Burmese organizations, living with my Burmese colleagues for three of those months, so it's a little crazy that it took me until now to actually visit Burma. But perhaps crazier still is that… I didn't really want to go at all.
I started working with my first Burmese organization in 2012, just as Burma was starting to open up again. We watched sanctions being lifted, NGOs start to move from Thailand back into Burma, and travel articles start to list Burma as the new "it" destination. It was great.
Except that in our enthusiasm to reaccept Burma into the international community (and take advantage of its rich resources and market potential) we ignored many of the major problems that continued to plague the country. Funding for Burmese organizations based in Thailand was cut as donors decided to send money directly to Burma instead, and refugees were told that soon they would have to move to camps back inside Burma, the same place they had so recently fled.
Since then the situation has improved (while sadly Thailand has been moving in the opposite direction) and I've loved reading about other travelers' trips to the country. But somehow I still felt weird about planning a trip to Burma as a tourist, so Dan and I decided to skip the major sites and just visit Yangon for a week, where we could stay with our friends Jon and Aileen and meet up with a bunch of Dan's former students.
I'll write another post about what I did in Yangon, but let's get to the important part first: the food! Because mmmmm. I was a huge fan of Burmese food while living in Chiang Mai, so I was pretty excited to see what Yangon had to offer.
All of my friends agree that Burma's best dish is Lahpet thohk, or tea leaf salad. It might actually be the world's best dish.
Coming in a close second for me would be Shan tofu noodles. I've actually written about these noodles before, and tasting them in Burma was a true treat.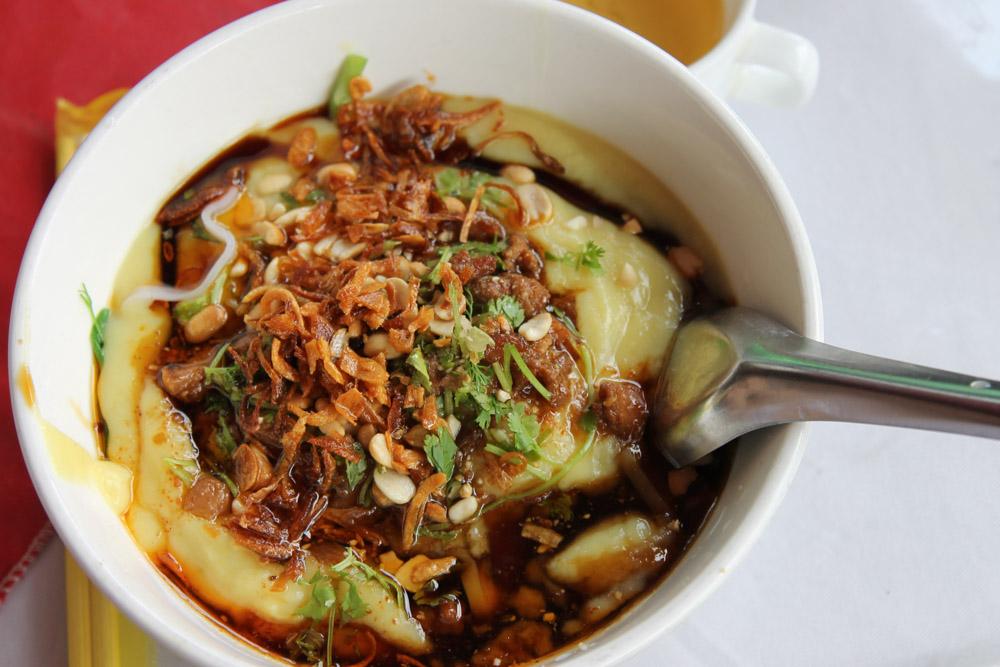 Shan food in general is delicious, and I ate different variations of Shan noodles pretty much every day I was in Yangon.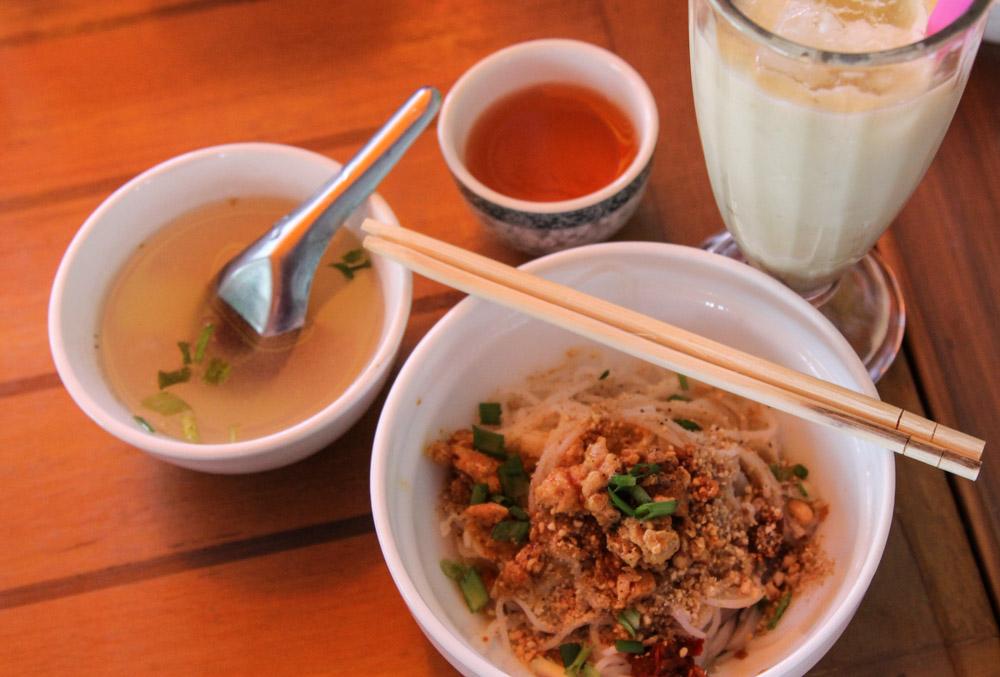 I had heard Aileen rave about Lucky 7 Tea Shop on 49th street, which is popular amongst expats as it has an English menu, and oh my goodness, I wish I could have breakfast there everyday. This was one of the first photos I took in Yangon, and every time it popped up on my camera my mouth started to water.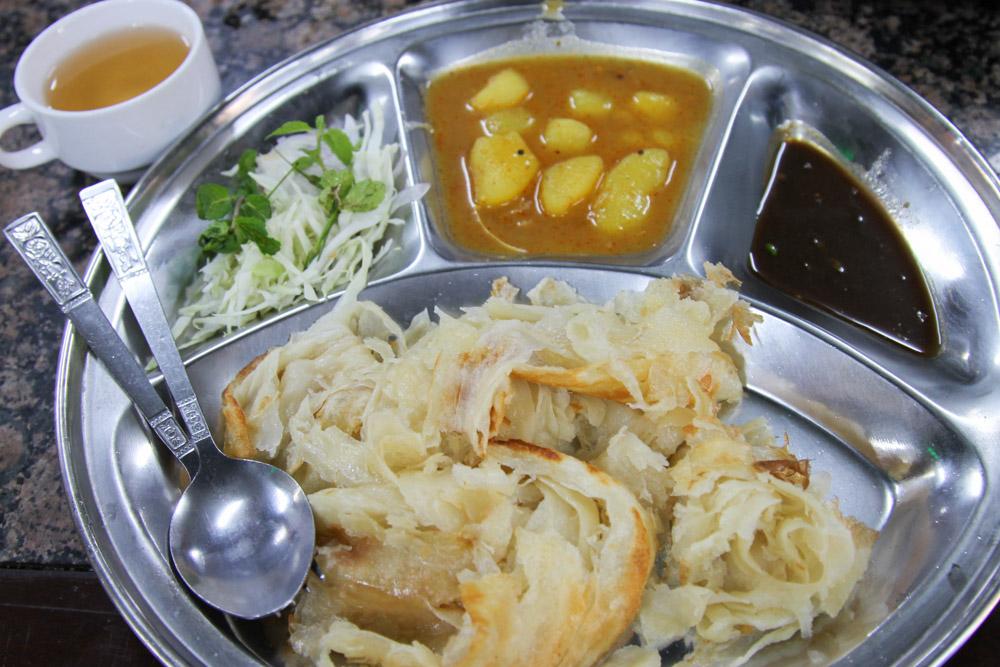 We also stopped in The Strand Hotel, one of downtown Yangon's fanciest hotels. It felt like stepping back in time to colonial era Yangon, with the hotel's big wicker chairs and ornate ceiling fans. The coffee and cake was pretty delicious too.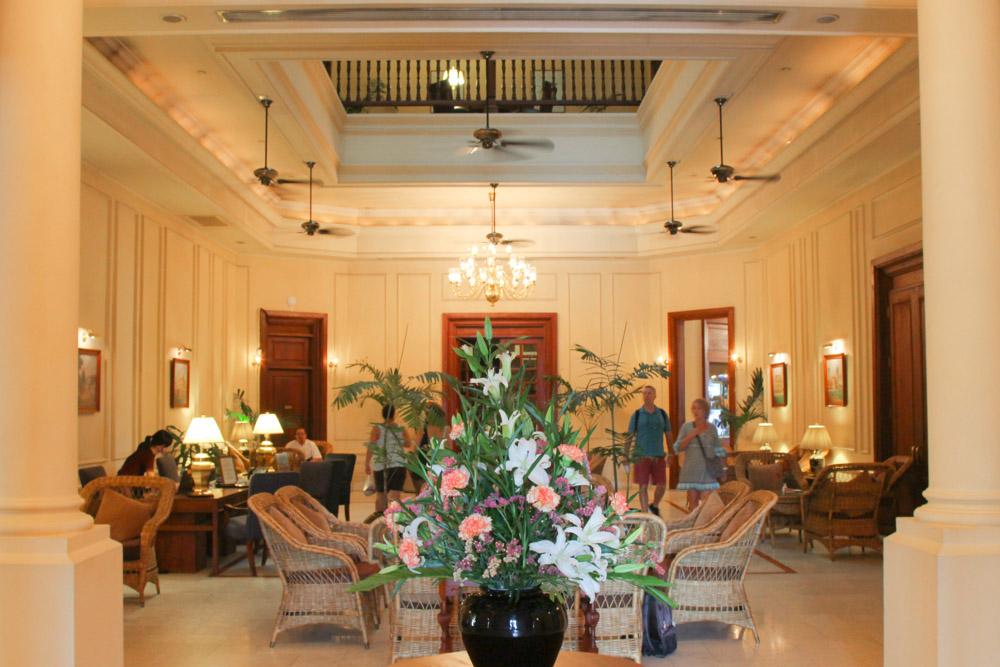 Jon really enjoyed the lemon tart.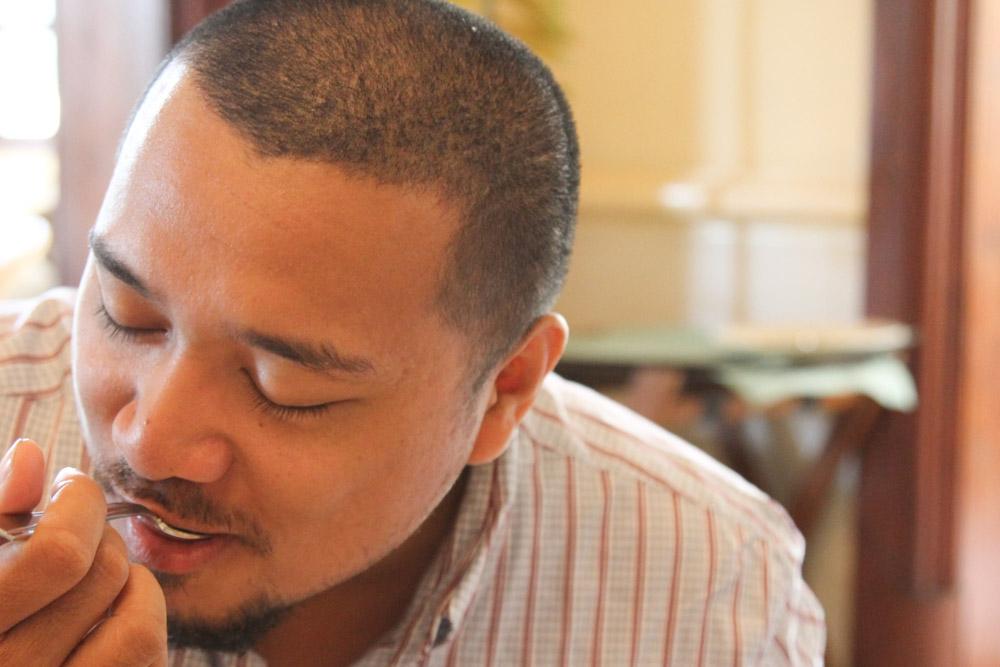 But after sitting in the dining room for a while surrounded only by other Western visitors we started to feel a little uncomfortable. It's funny how much we can romanticize a period in history where Europeans actually were doing really horrible things to other countries. Once the guilt set in we quickly left the hotel for a cup of fresh sugar cane juice at a small street side stall instead. Phew.