Okay, I had never been to Tiree before and have no family roots there, so maybe saying that I was "coming home" is a bit of a stretch. Or a straight up lie. Except that's exactly what our time on Tiree was all about: homecoming.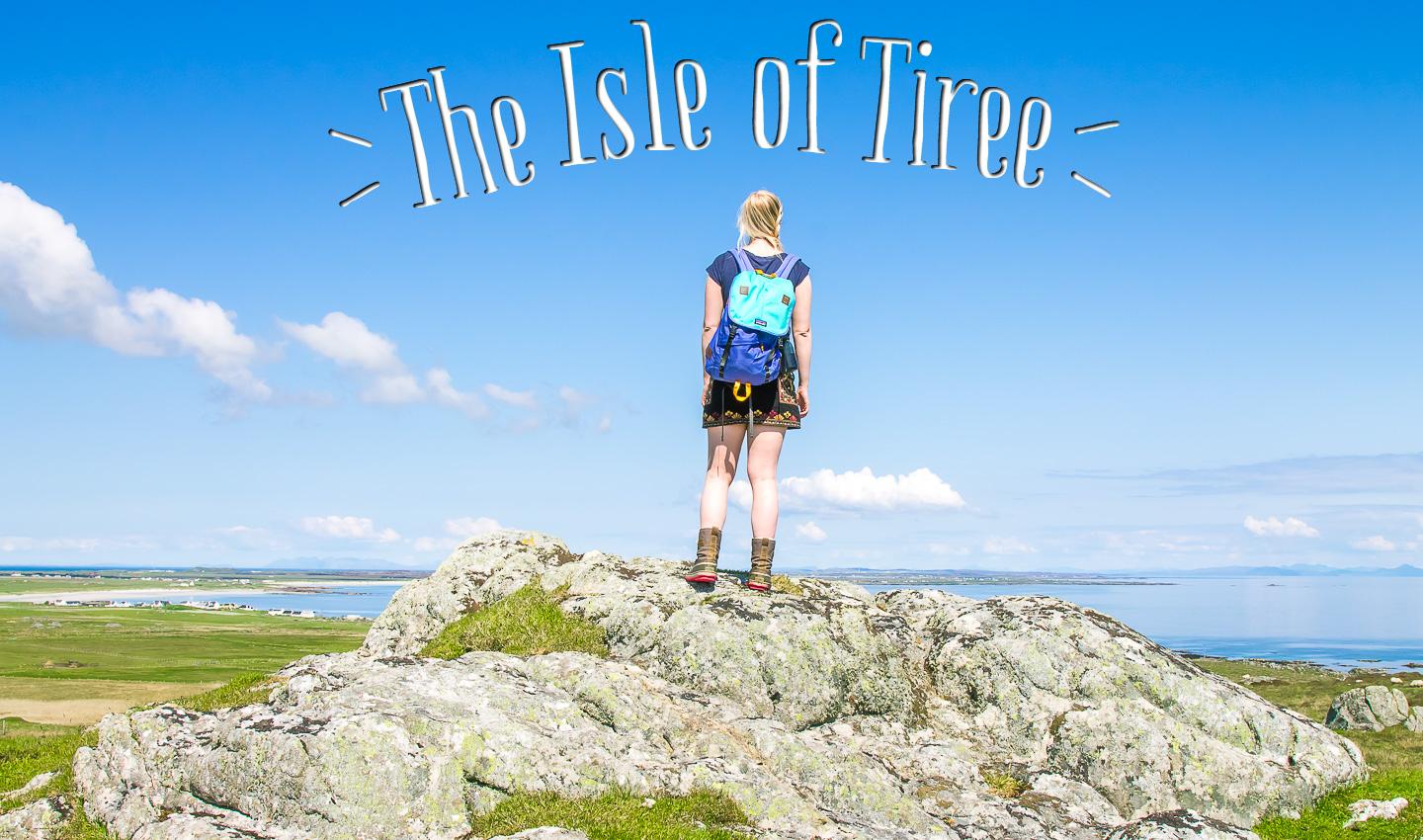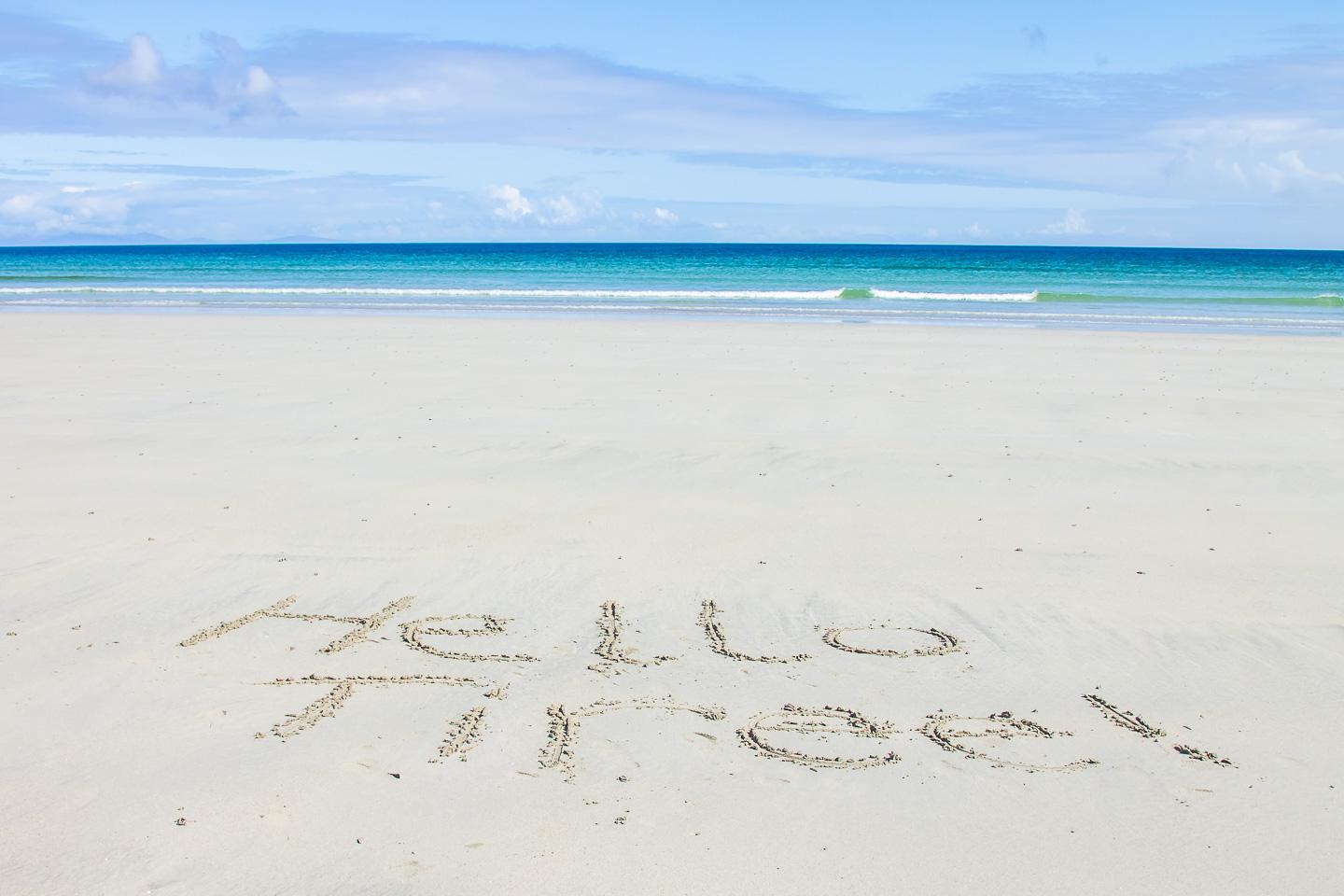 Remember that time Catriona and I planned a trip to Islay without knowing that the whisky festival would be taking place? Well, as soon as we learned about Islay's Festival of Music and Malt Catriona had a wee look at the calendars for the rest of our island hopping destinations and it turned out we'd be hitting a festival on just about every Scottish isle on our itinerary. On Tiree it was homecoming!
And no, we weren't excited about homecoming just because it meant more celidhs, free food and drink, and organized rides places. Catriona's grandfather was from Tiree so she actually was coming home.
And I again pretended to myself to have some sort of Tiree connection through my Viking ancestry. Guys, I even made it into the Tiree homecoming photo! Though I did keep my sunglasses on to make it harder for anyone to spot the impostor.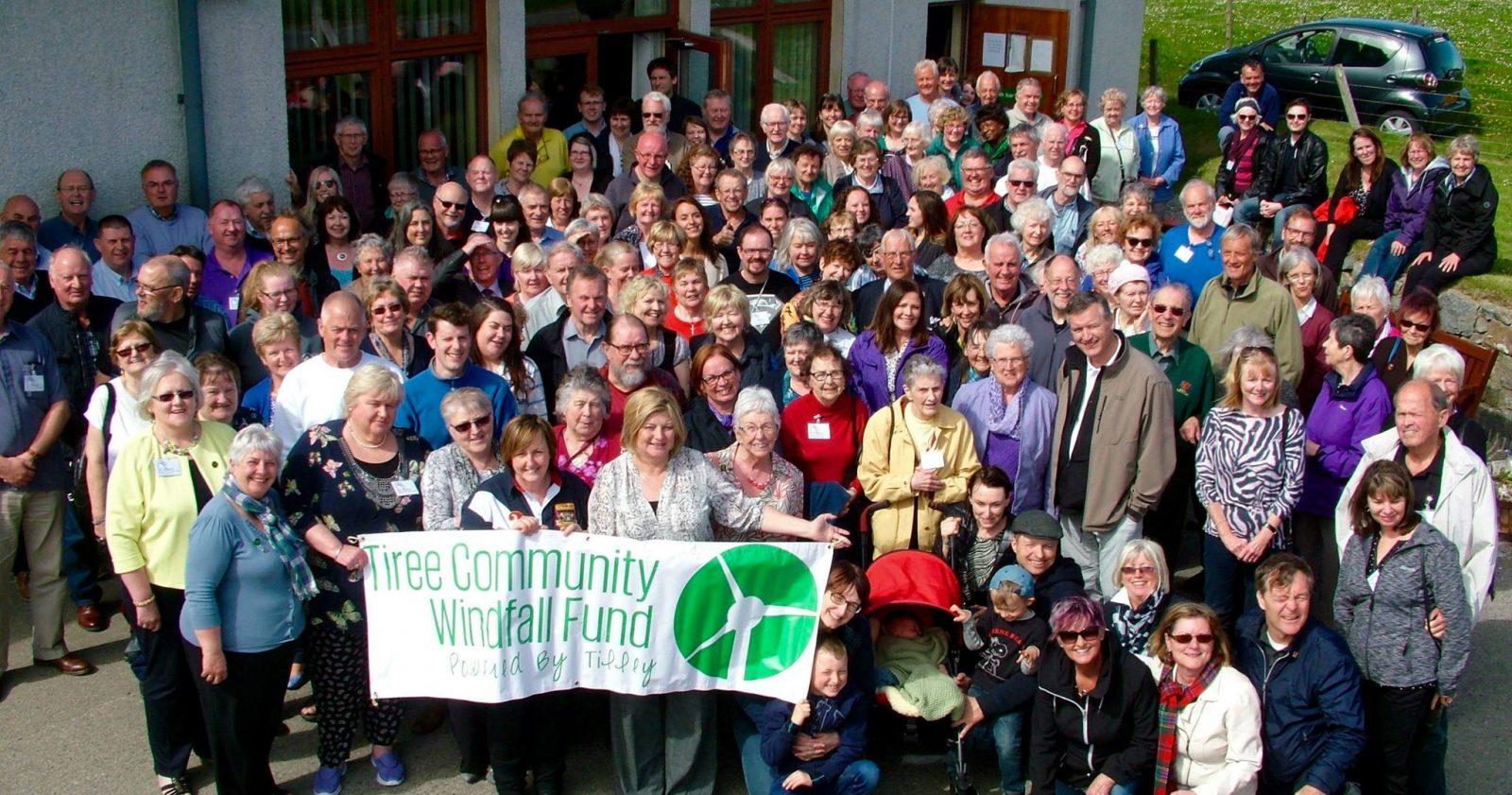 Tiree is the smallest of the islands we'll be visiting at just over 30 square miles and a population of about 650 people and six billion sheep. Seriously, there are sheep everywhere on Tiree. It's also really flat, which makes it perfect for cycling!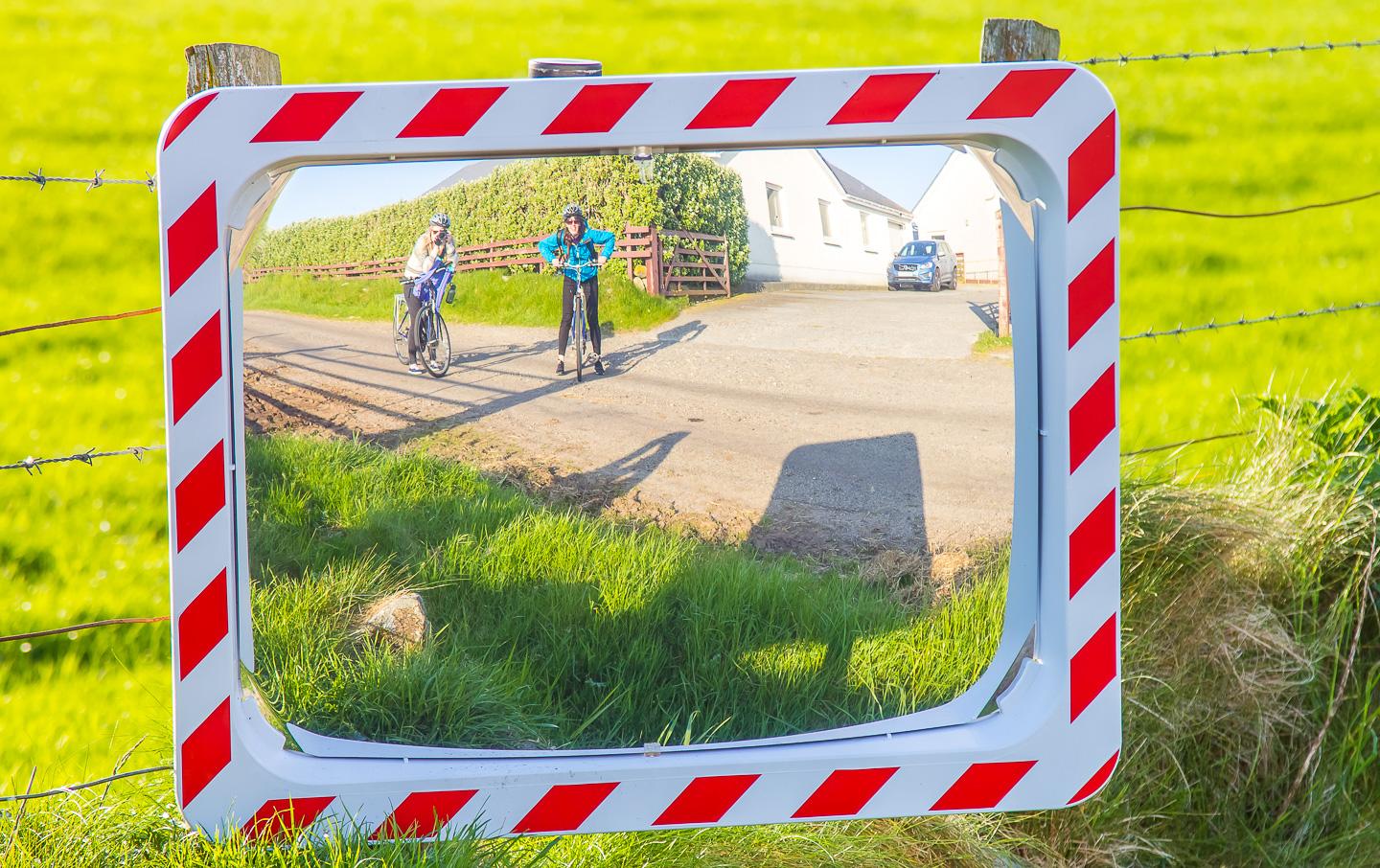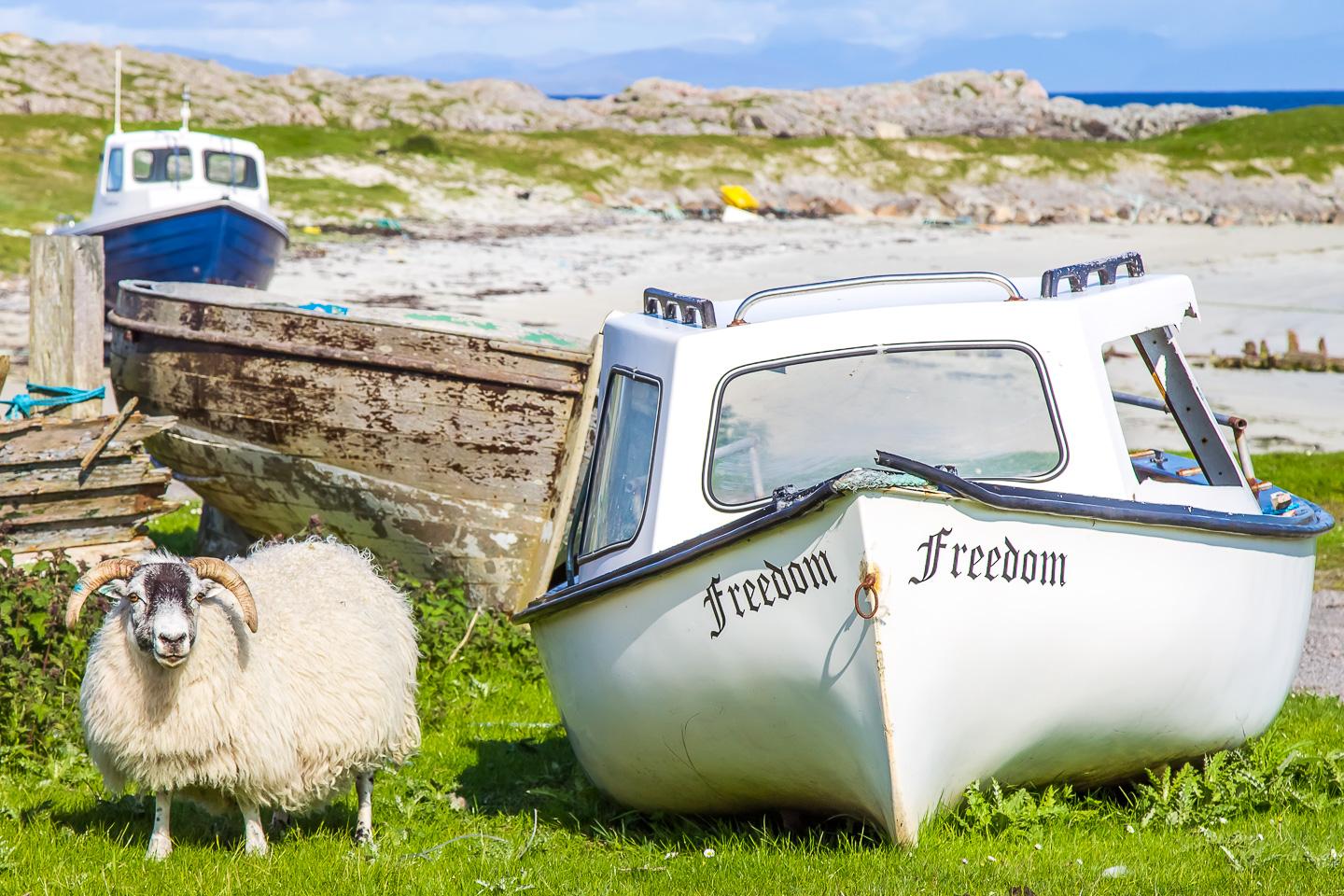 At least that's what we thought, until we woke up after our first day of cycling around the island and could barely move, much less hop on a bicycle. Luckily Tiree is also a great place for hitchhiking!
Or you can just relax on the beach all day, because oh my goodness, does Tiree know how to do a beach. The island is full of gorgeous white sandy beaches, and each one we passed seemed to be abandoned. With all the beautiful sunny weather (too beautiful actually – I left Tiree terribly sunburnt) it was hard to believe we were in Scotland.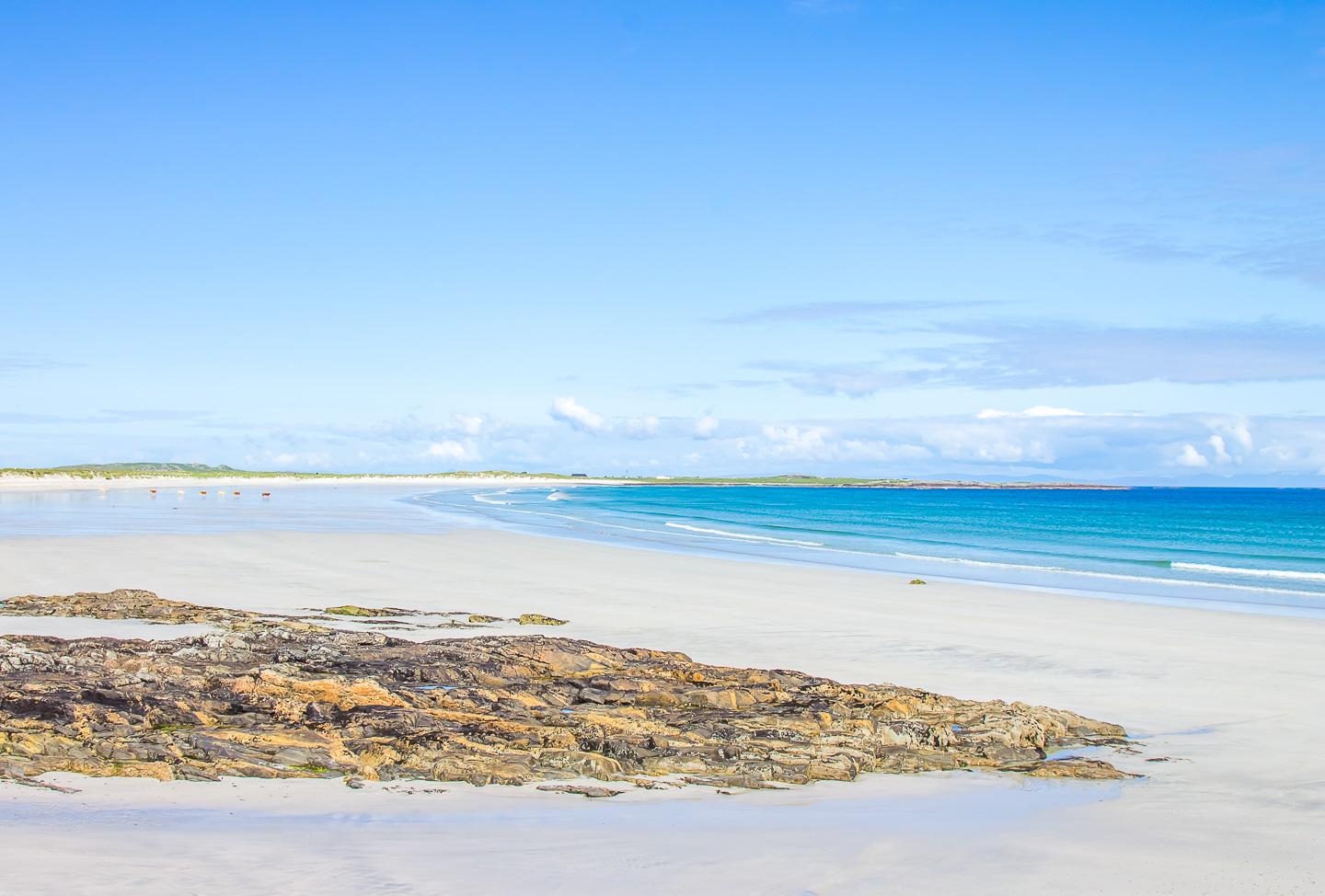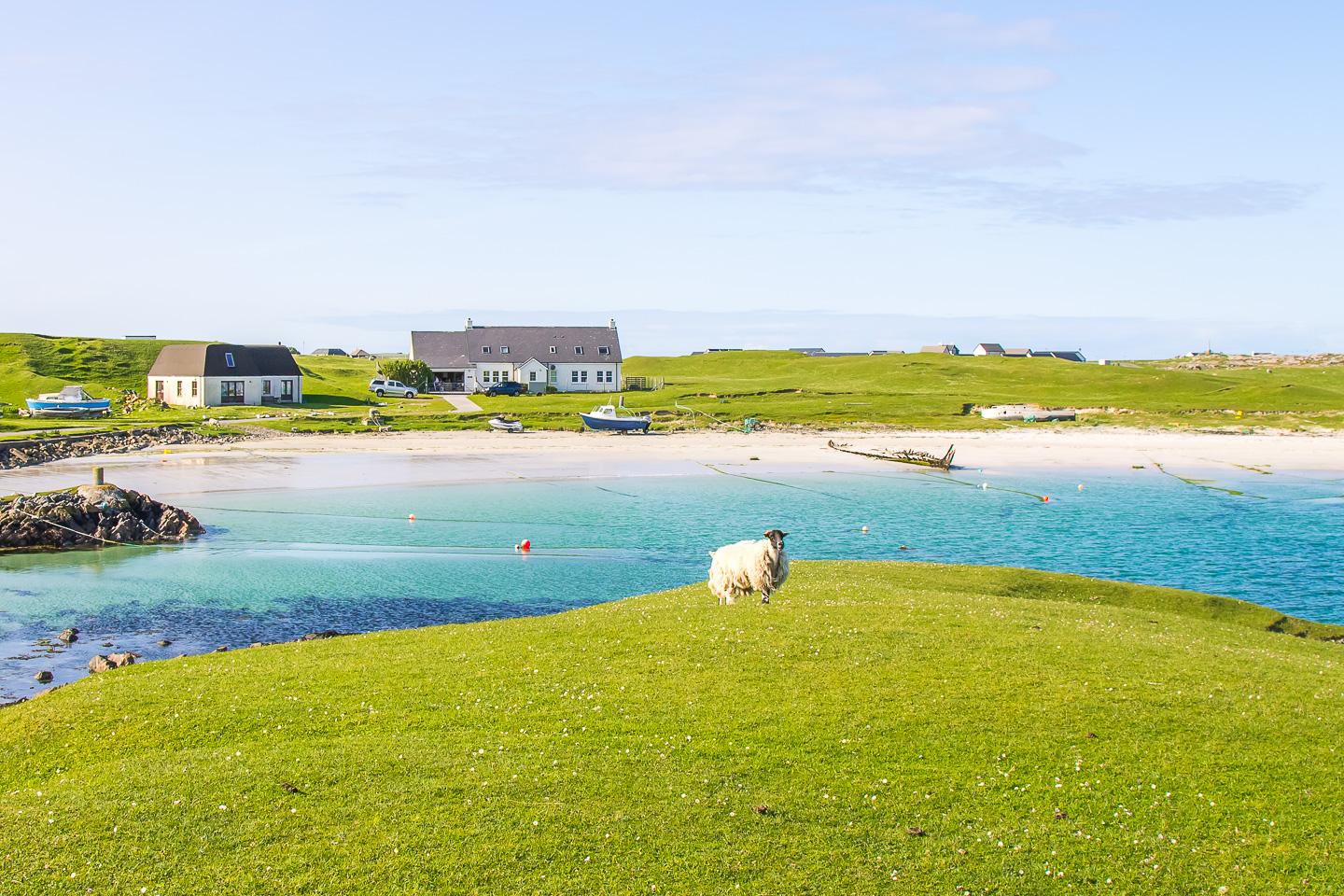 Though I had had high hopes for these beaches, as one of the first things I remember Catriona telling me when we first met in Japan was about how beautiful Scotland is, and how one time Thailand even used a photo of a Hebridean beach in its advertising. True story!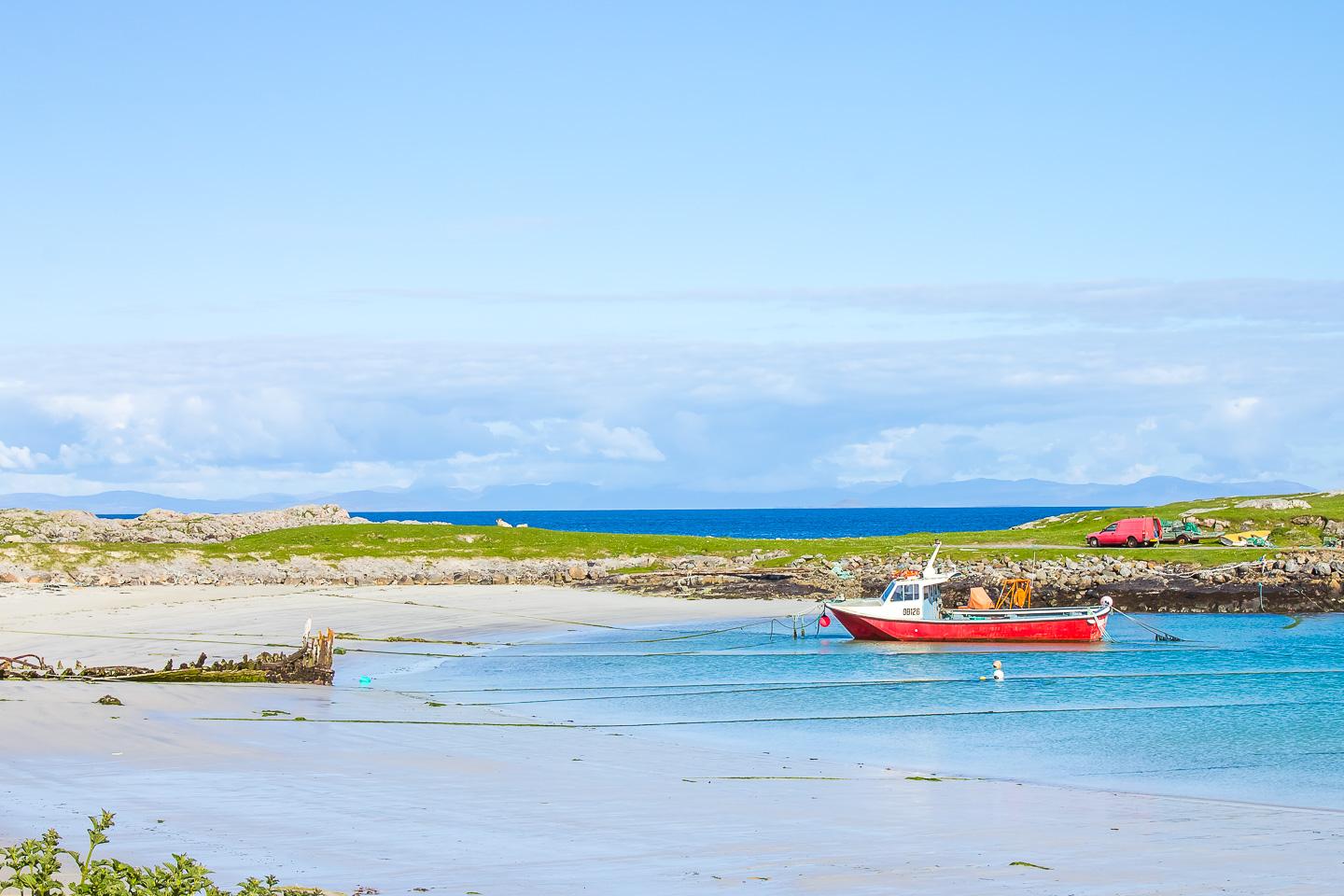 I turned 28 (!) on Tiree, and we celebrated the day with a feast of a lunch at the Farmhouse Café, followed by a hike up to Tiree's highest point on Hynish. Except of course we only made it about 10 minutes before someone offered us a lift up instead. And it would have been rude to refuse, no?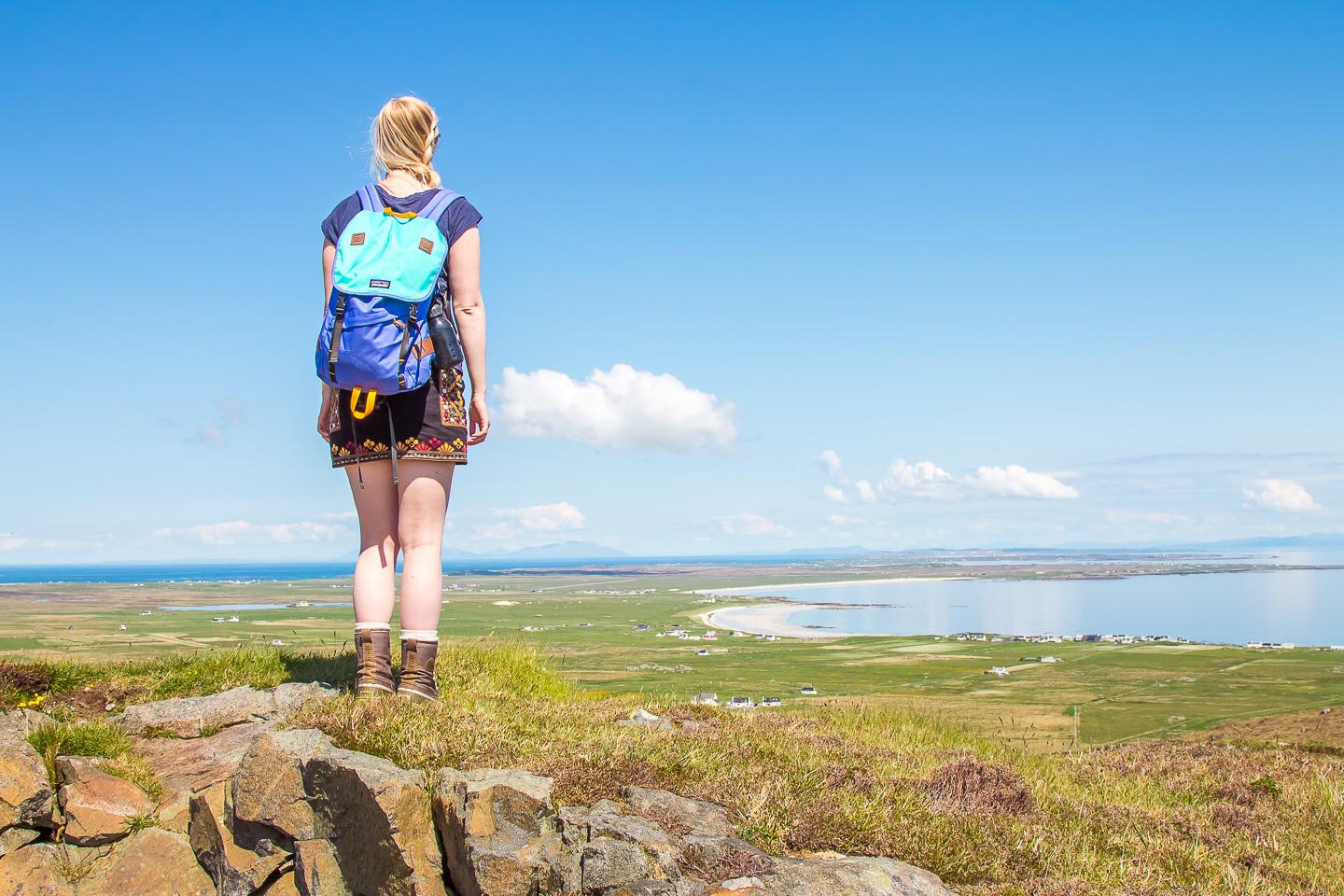 From the summit we walked down towards Happy Valley, though we never made it there as we somehow got horribly lost. On Tiree? Everyone said it was impossible, but somehow we managed to find ourselves surrounded by barbed wire fences even though we never crossed one to start with.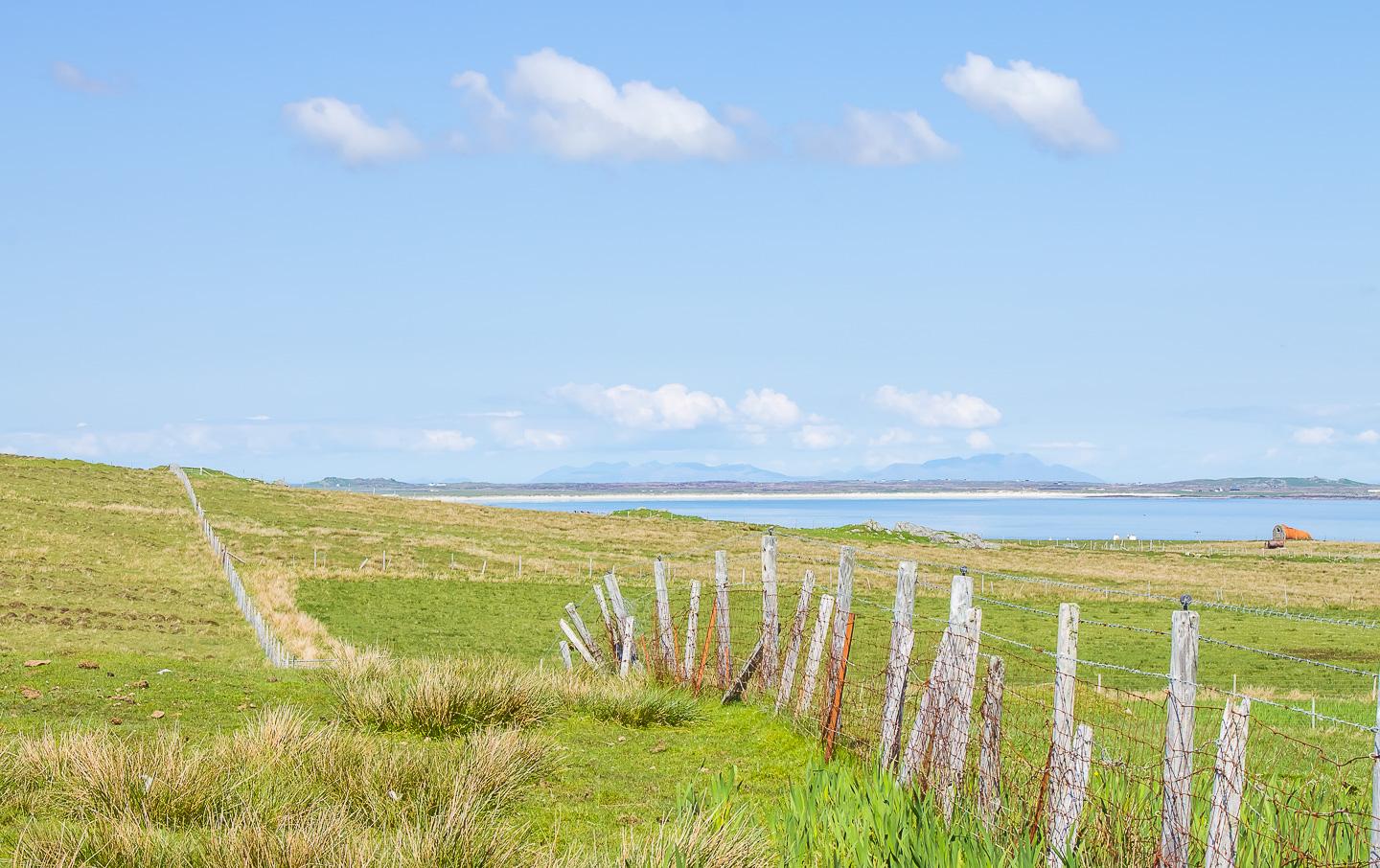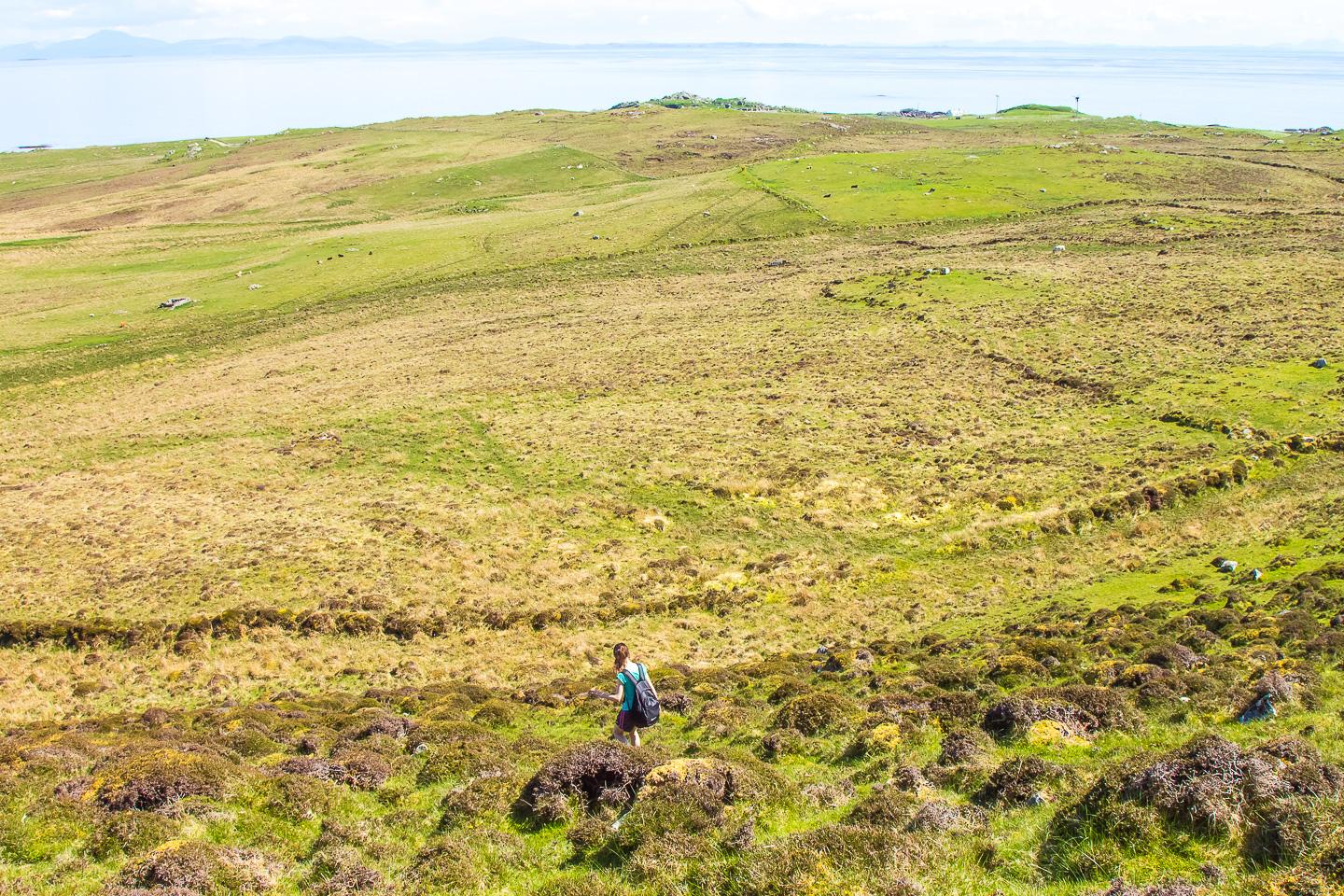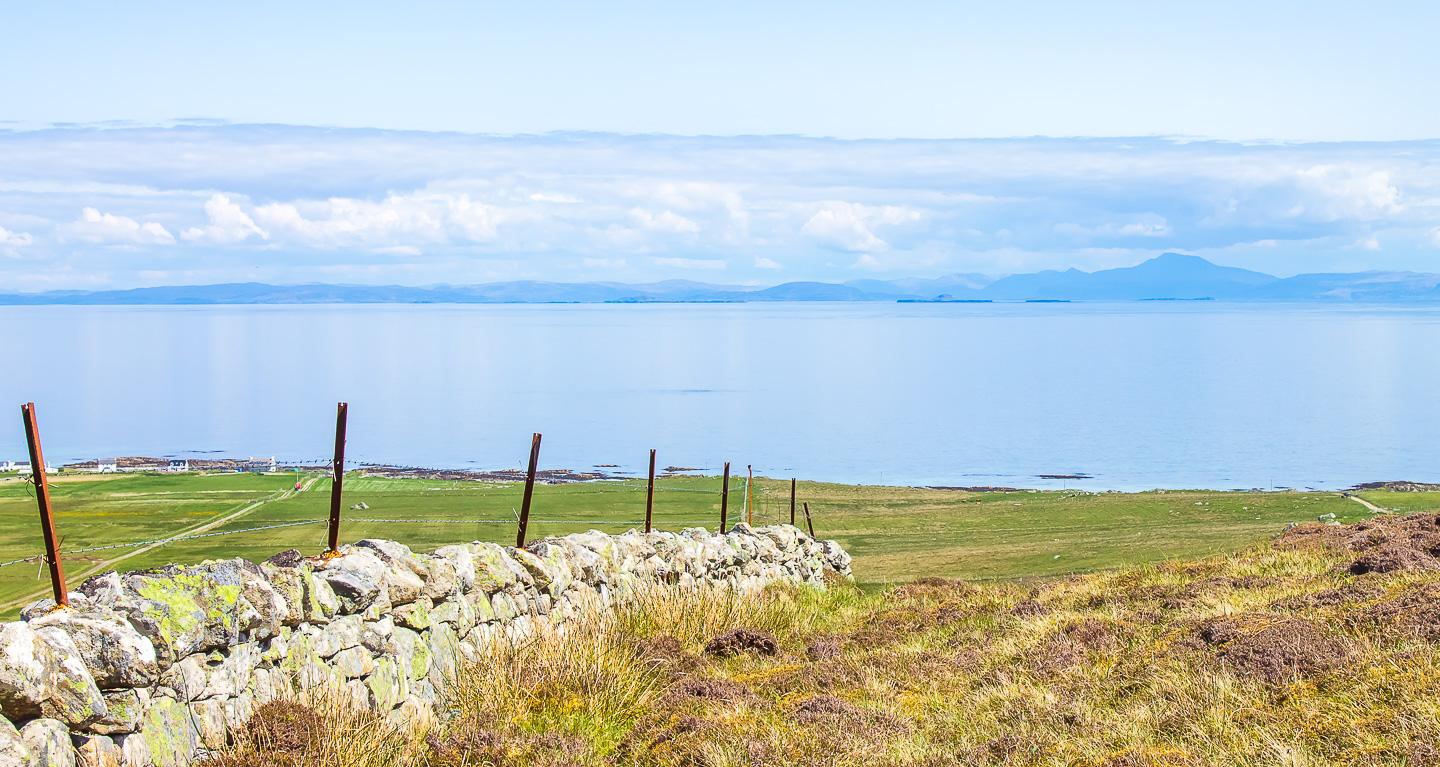 Luckily we turned out to be fence-climbing pros (at least we were by the fifth one) and when we finally made it to a road and collapsed in someone's garden we only had to wait about 20 seconds before being offered a cup of tea. Oh island hospitality!

The Tiree hospitality continued as we were shown around the island by Catriona's cousins, who even arranged for a birthday cake to magically appear at our celidh dance!
Three days ended up being far too little time, even for such a little island. This is turning into the sort of trip where I end up adding even more places to my bucket list instead of checking them off. But I mean, how adorable is Tiree?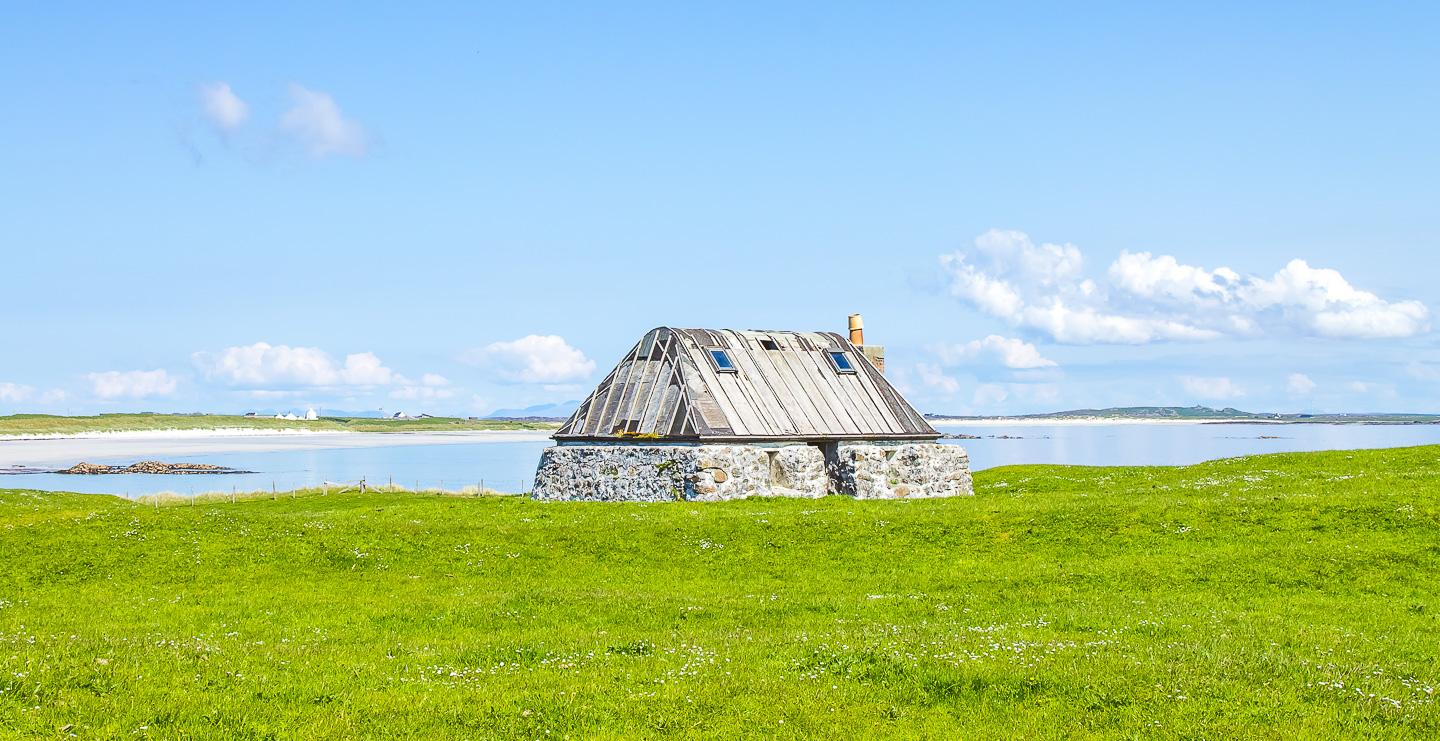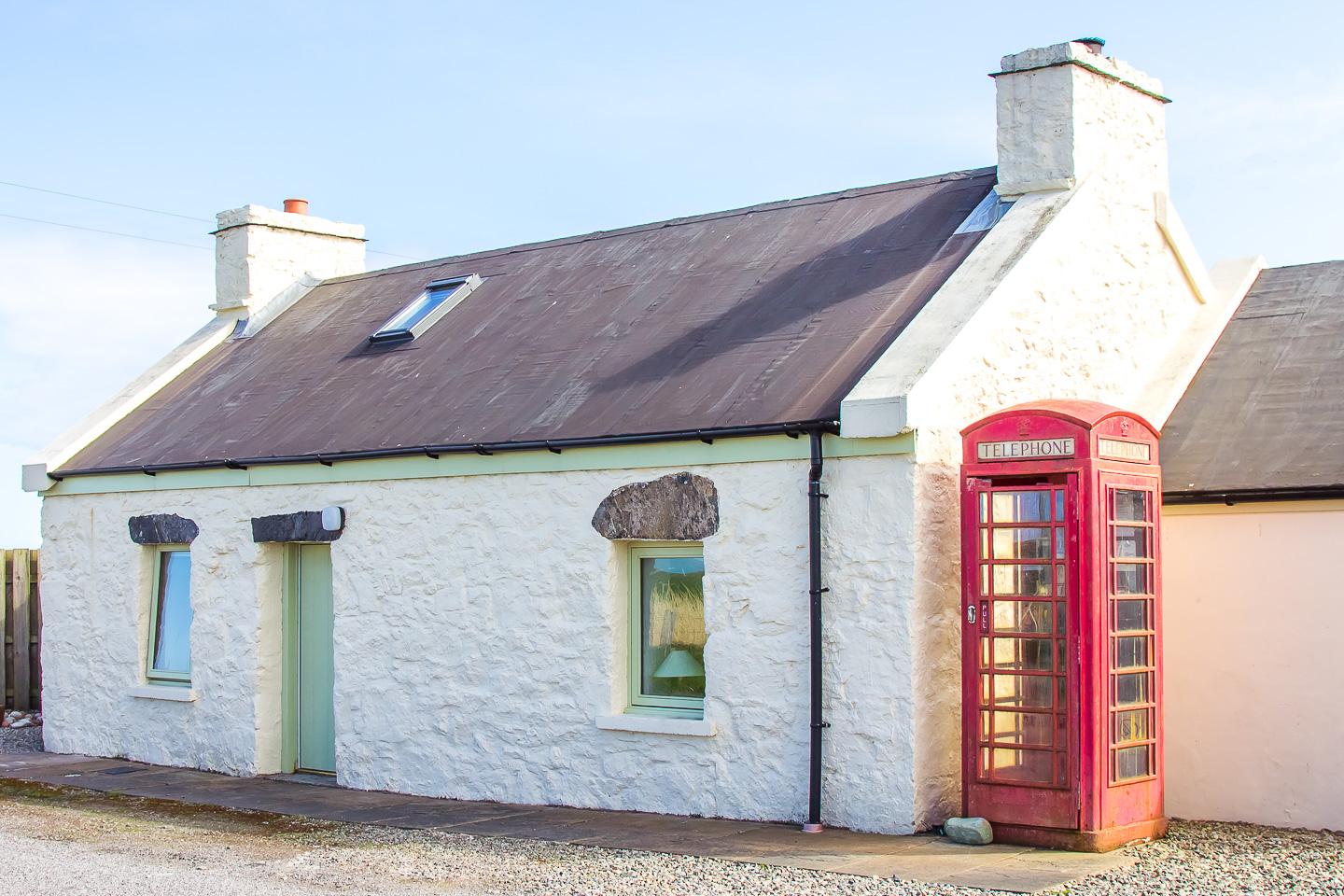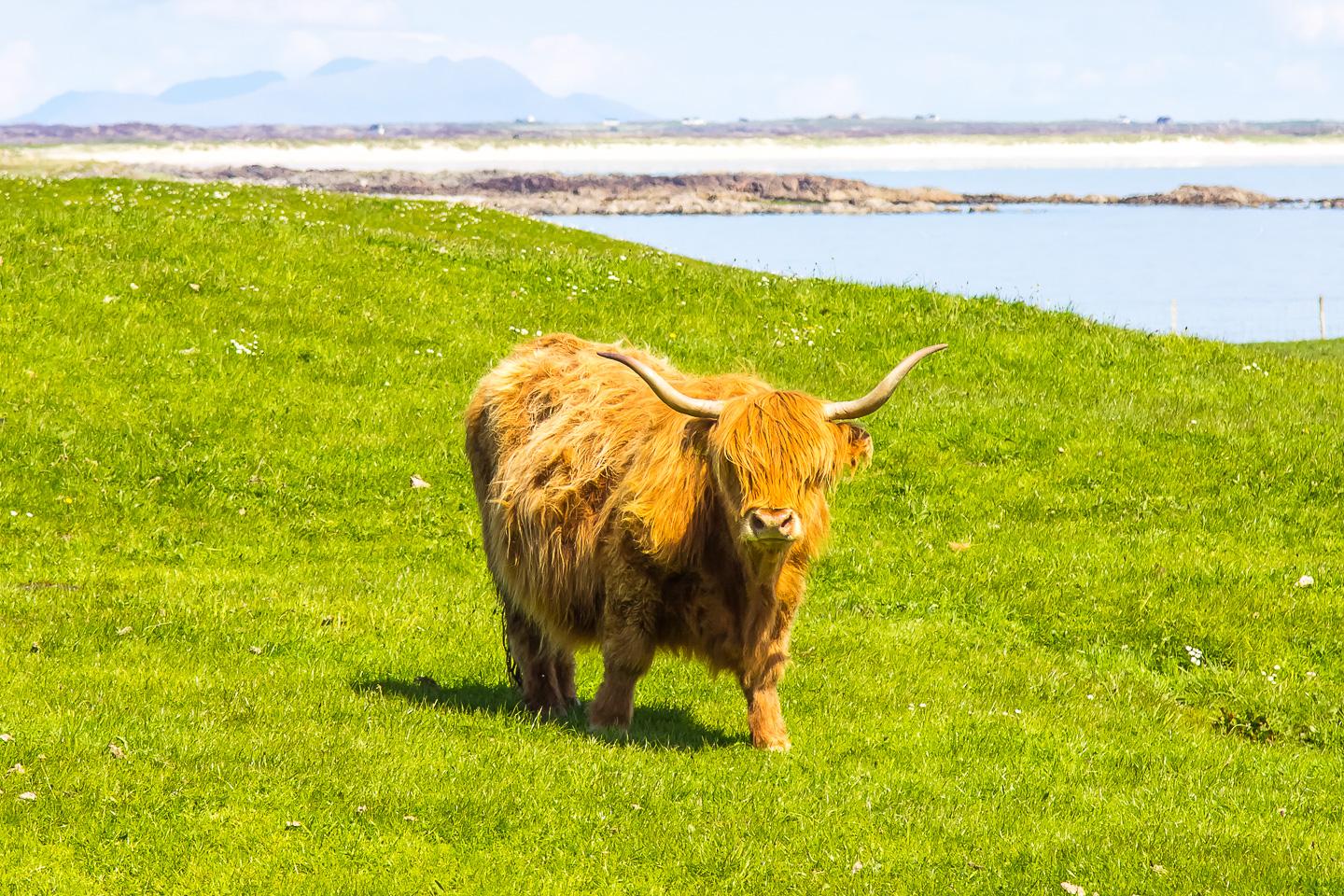 The babies were my favorite.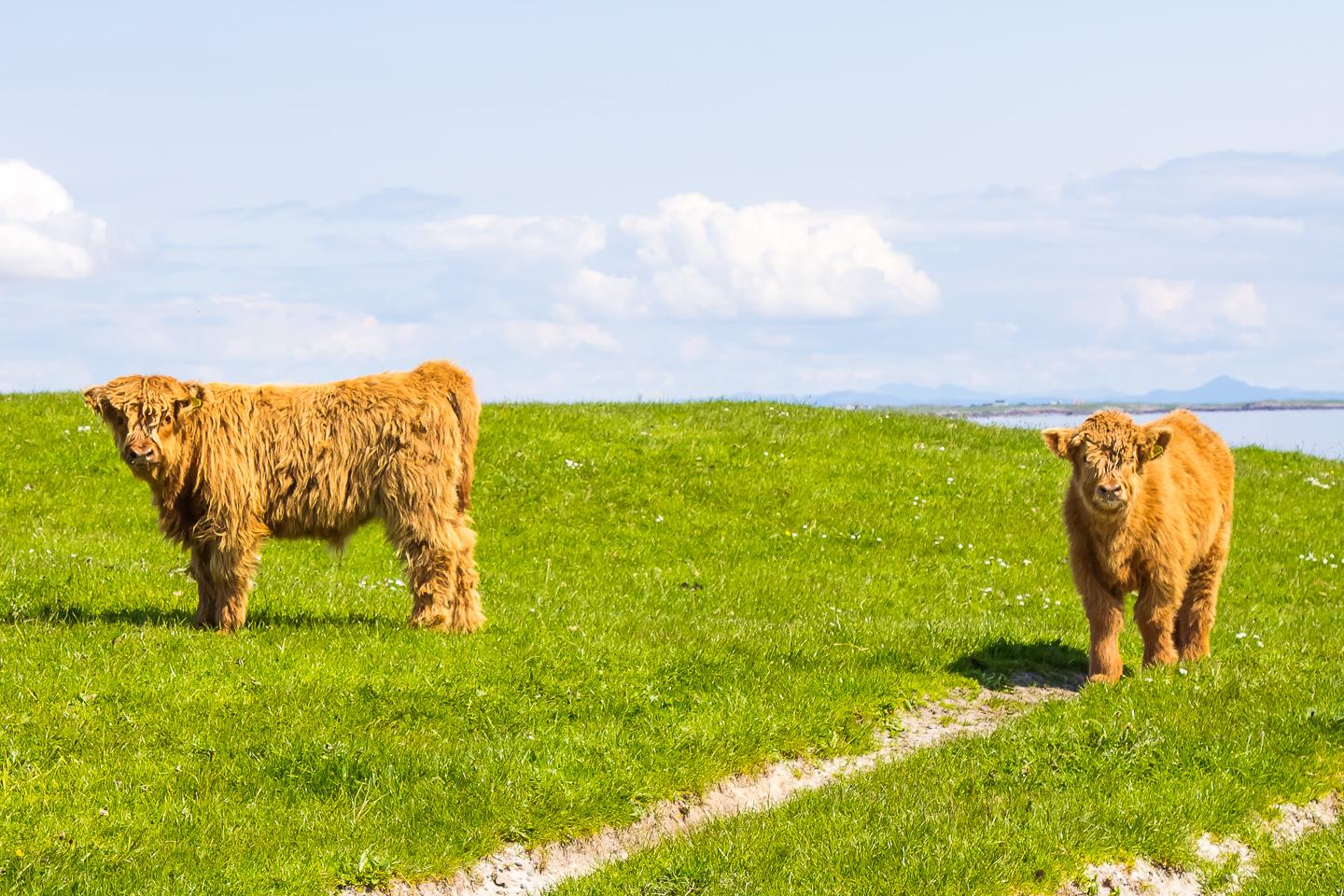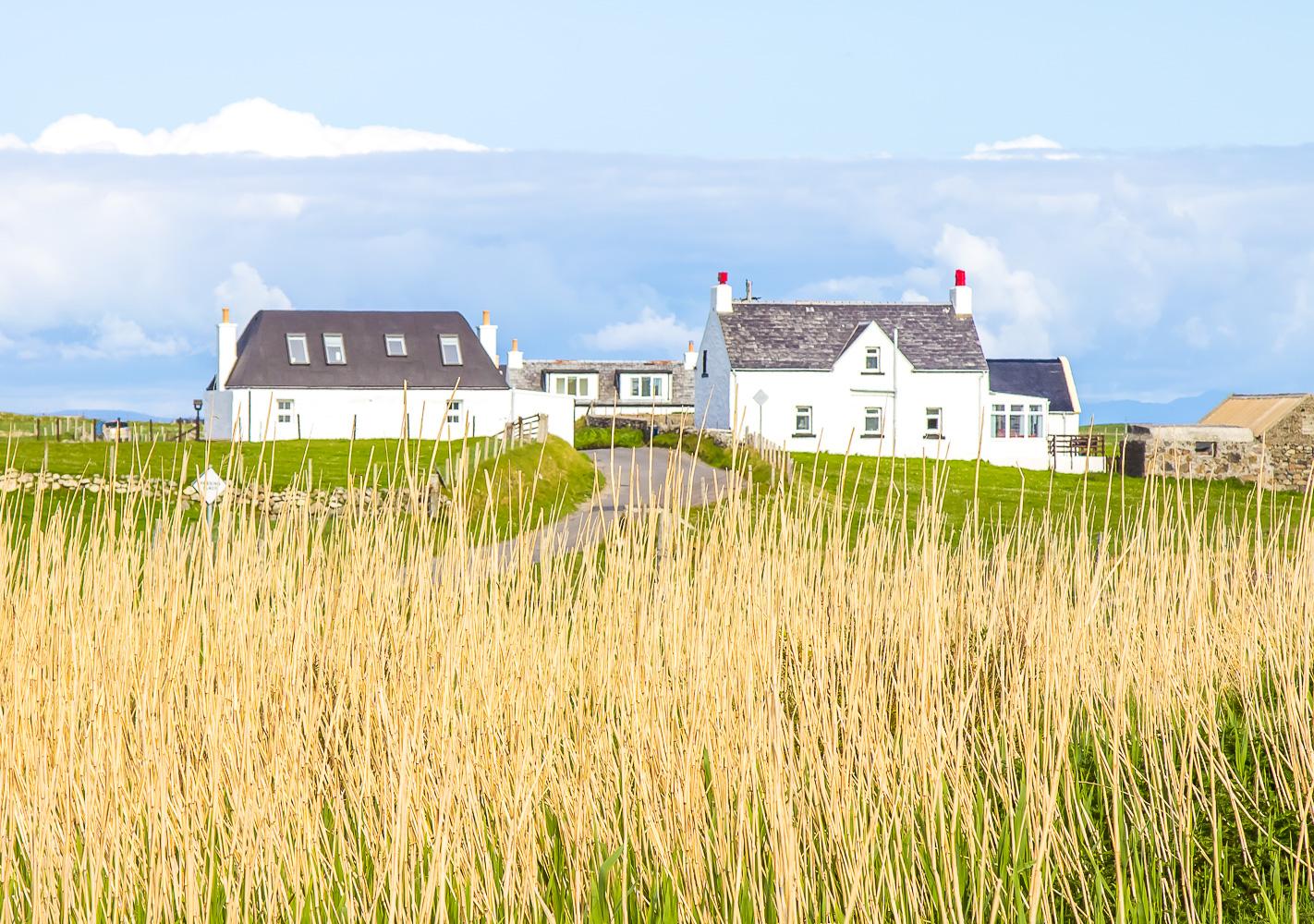 And yes, I made another video (if you missed my Islay video you can see it here). Don't mind the shakiness – that's just meant to give you a better idea of how windy Tiree is! Ha.
But really, I think you'll see here that my videography skills are totally improving, because I even managed to add a title to this one! I think that means I'm basically a professional now? For sure.
Our flight from Glasgow to Tiree with Flybe cost £66 – and was gorgeous!
The ferry from Tiree to Oban with CalMac cost £10.30.
We paid £22 per night each for a twin room at Millhouse Hostel in Cornaig, which was very basic but a bargain and perfectly comfortable. Check current prices for the Millhouse
What to pack for island hopping through Scotland
Scottish weather is unpredictable! I packed a lot of cold weather clothing for this trip, because Scotland, but then it ended up being sunny and incredibly hot for most of the trip. So you'll want to bring a good variety of clothing, so that you're prepared for whatever Scottish weather might throw at you.
Probably most important, though, is rain gear – you don't want the weather to stop you from exploring the islands. I swear by these rain pants. Here are a few of my other top packing essentials for island hopping in Scotland:
PIN IT!