Visiting Guyana was the sort of trip where I saw lots of really incredible places, but it was also the kind of trip where I really felt like I learned something.
I mentioned before that Guyana was a touch out of my comfort zone – or at least the 8 days I spent in the rainforest were – and I guess trying new things always becomes some sort of learning experience.
But what made the most lasting impression on me wasn't the heat or the bugs or the wildlife in Guyana, but instead the people and all the things they seem to be doing better than the rest of the world.
I'm not saying that Guyana and its people are perfect, but in the name of cultural exchange, I do think there's a lot the rest of the world could learn from Guyanese people.
Diversity is cool
At a time when it feels like the whole world is totally freaking out over globalization and the new faces, cultures and religions it's bringing to our doorsteps, I found visiting Guyana really reassuring.
Due to its history as a British colony and trading hub, Guyana is home to people from a rich diversity of heritages, including African, Indian, French, Dutch, Portuguese, Chinese, and of course local Amerindian. You'll find everyone celebrating Christmas by eating traditional Amerindian pepper pot, partying in the streets during Holi, and generally enjoying the country's unique mix of cultures.
When I asked a woman from Georgetown how she felt about having friends from many different backgrounds and religions she shrugged and said, "Sometimes we eat a lot of chicken. I don't eat beef because I'm Hindu and my Muslim friends don't eat pork, so when we hang out we often eat chicken. I don't mind though – I like chicken."
So there you have it. Maybe the answer to world peace is chicken? Or we could be like the kids these days and go vegan (I'll leave the discussion of how we're all going to give up cheese for another day).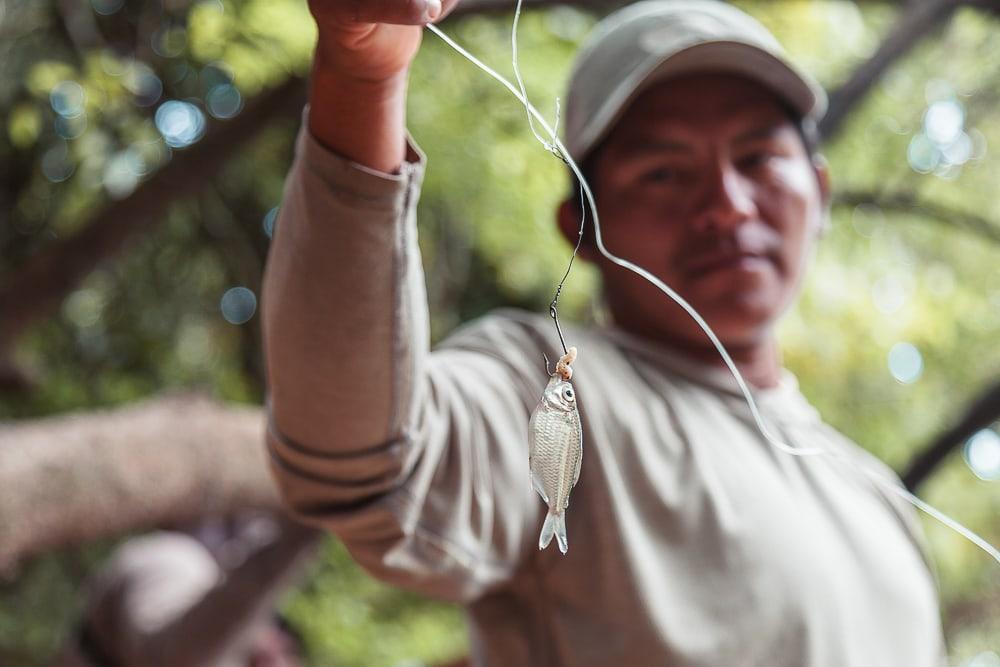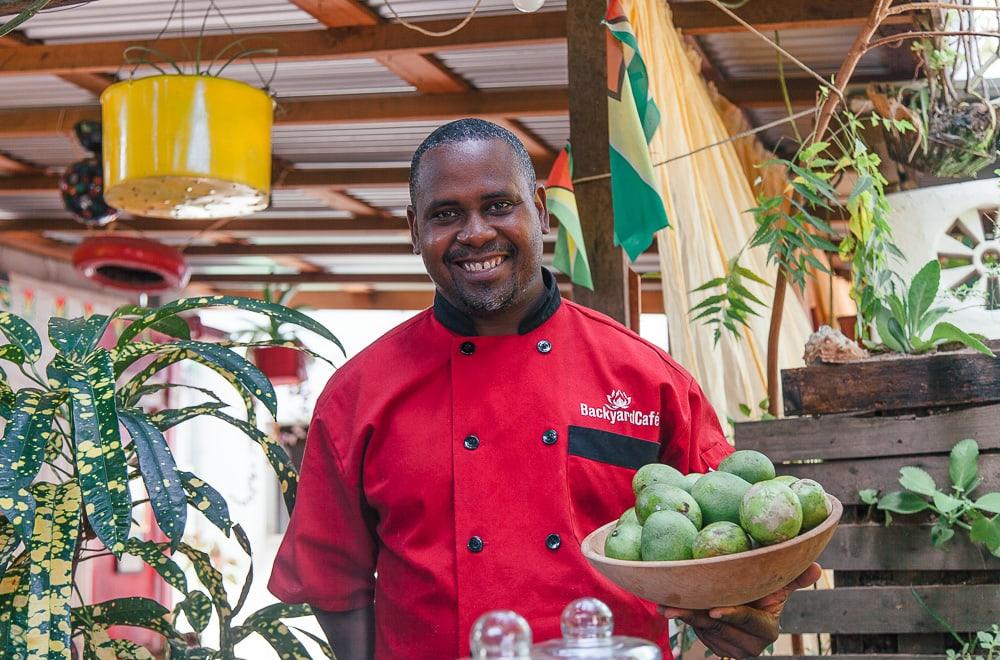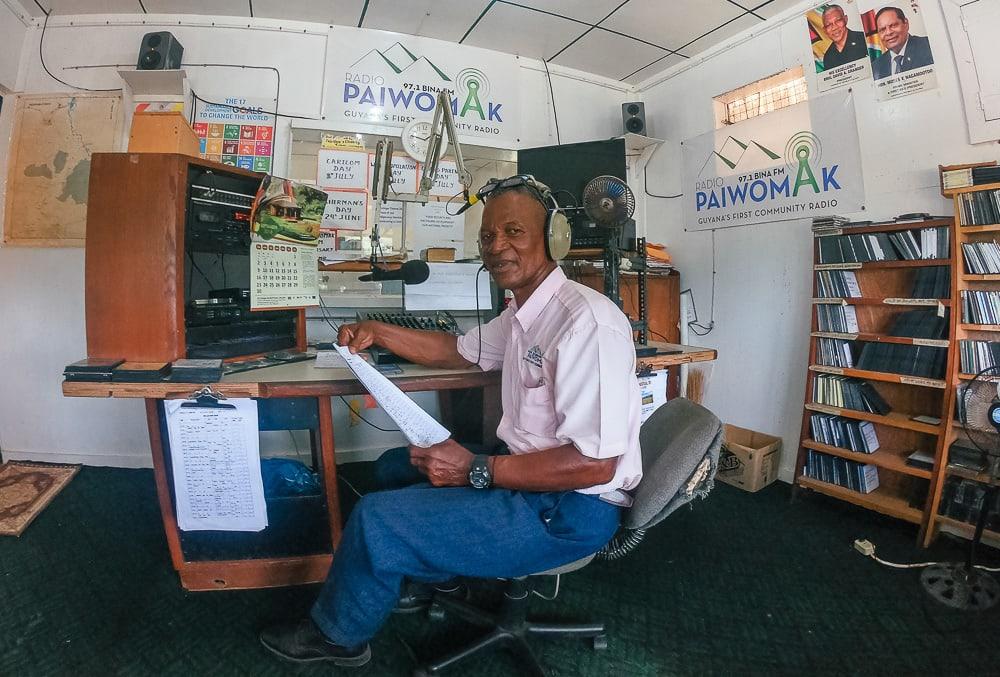 Patience
I'm not just referring to the patience of our guides who had to deal with a group of bloggers who loved both taking ages to photograph anything and everything and screaming at the sight of any and every insect.
Everything about life in the Rupununi seems to require patience, from fishing to hunting to birding to dealing with needy tourists.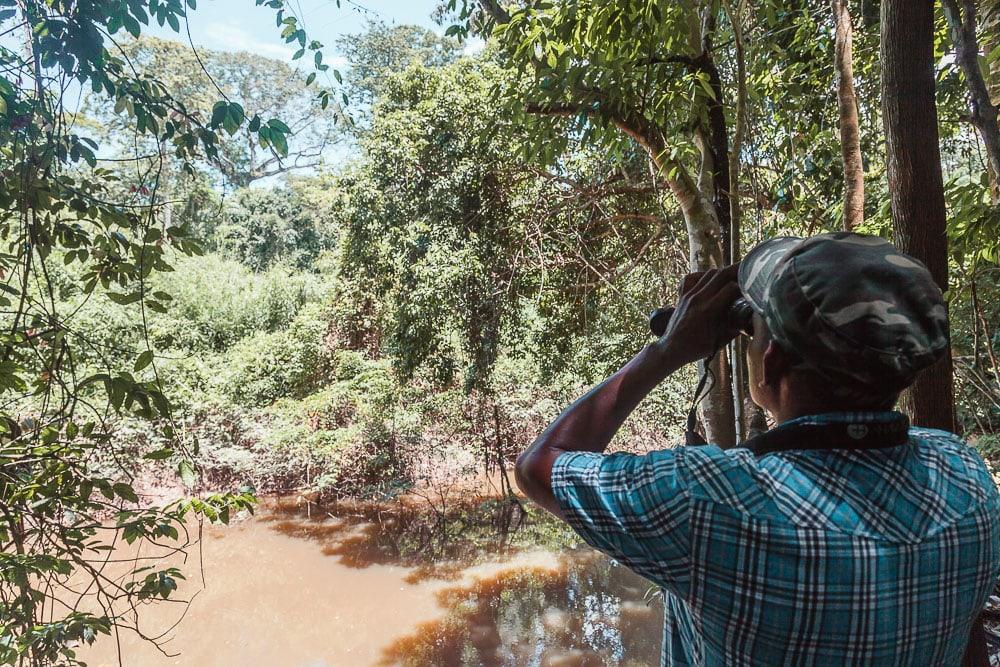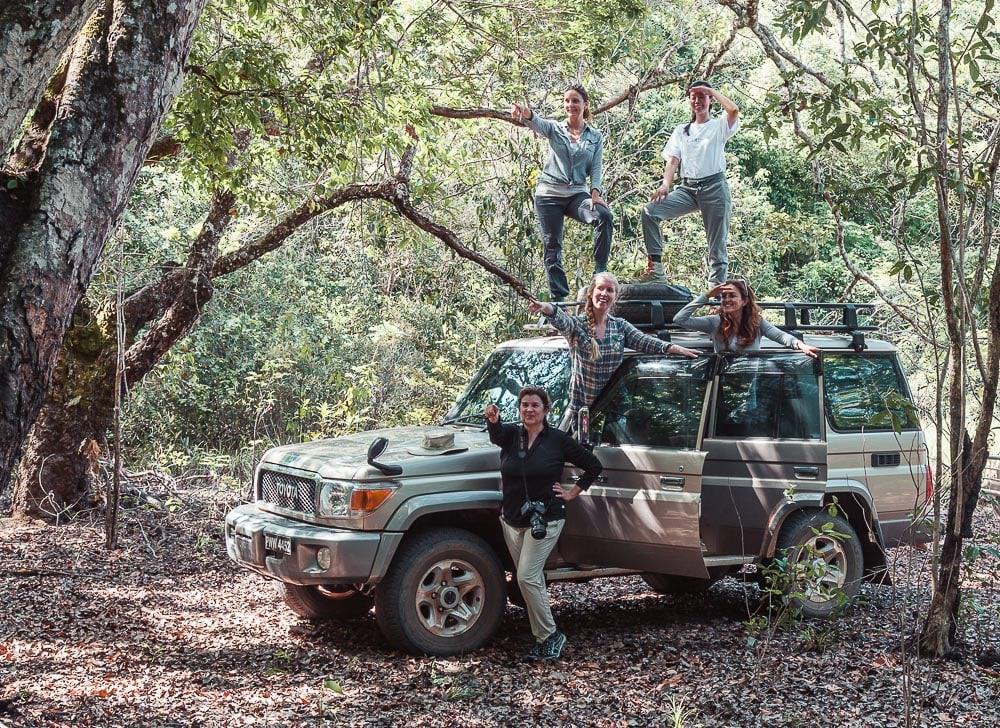 Genuine concern for the environment
If you've been following the news lately you probably read about the utterly depressing report the UN released on climate change. We're quickly destroying the world, and no one seems to care enough to do anything about it.
Actually, Guyana's Amerindians care.
Guyanese people take pride in their clean rivers and pristine rainforests, and no one knows better than the local communities living in the rainforest how best to take care of the land and its inhabitants.
When we first got to Rewa Eco Lodge we all asked our guide why the rooms didn't have fans and he was just like, this is an eco lodge. And I immediately flicked through in my head all of the "eco" accommodation I've stayed at in the past where the air conditioning ran all day long.
And then one afternoon at Rewa we watched a video that locals had made when they saved arapaima from a pond during a drought. The water levels had sunk so low that birds were pecking at the arapaima's backs – poor little things!
Lol arapaima are not little. They're the world's largest scaled fish, growing over eight feet long and weighing as much as 400 pounds. They're monsters. But the locals decided to save them.
As we watched the team of local volunteers wrestle the arapaima into canoes and then attempt carry them to a nearby river only to have the arapaima struggle free, I started to feel seriously annoyed with the arapaima! Didn't they know the men were trying to save them?? (Of course not.)
I leaned over to one of the other girls and asked if she would work so hard to save a bunch of fish.
Maybe I'd do it for my kids?
In the end they rescued 25 arapaima, and I gained just a tiny bit more hope that one day humans might learn to peacefully coexist with our environment.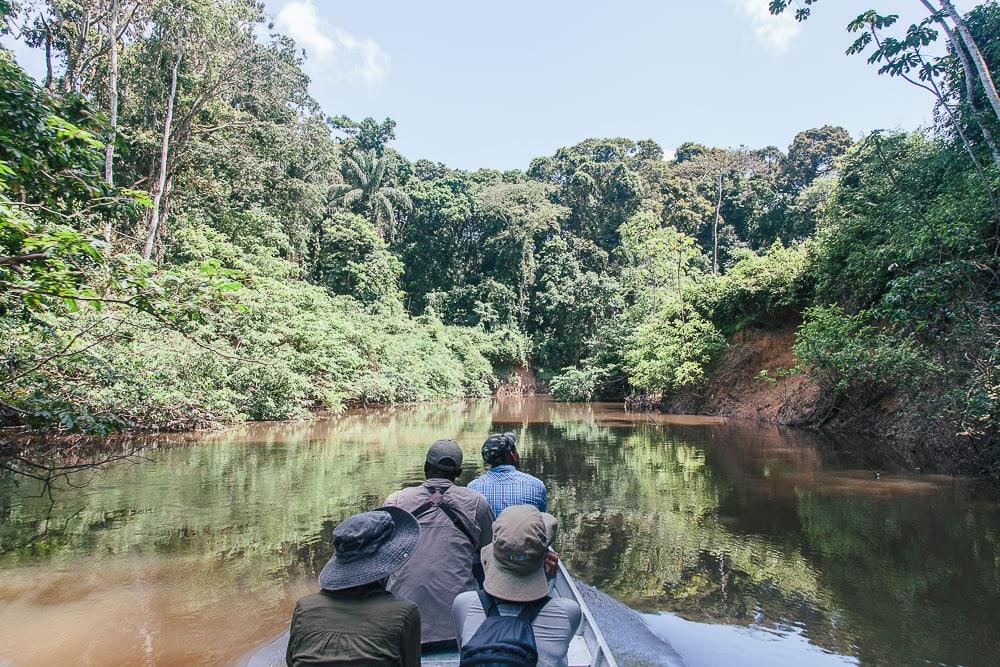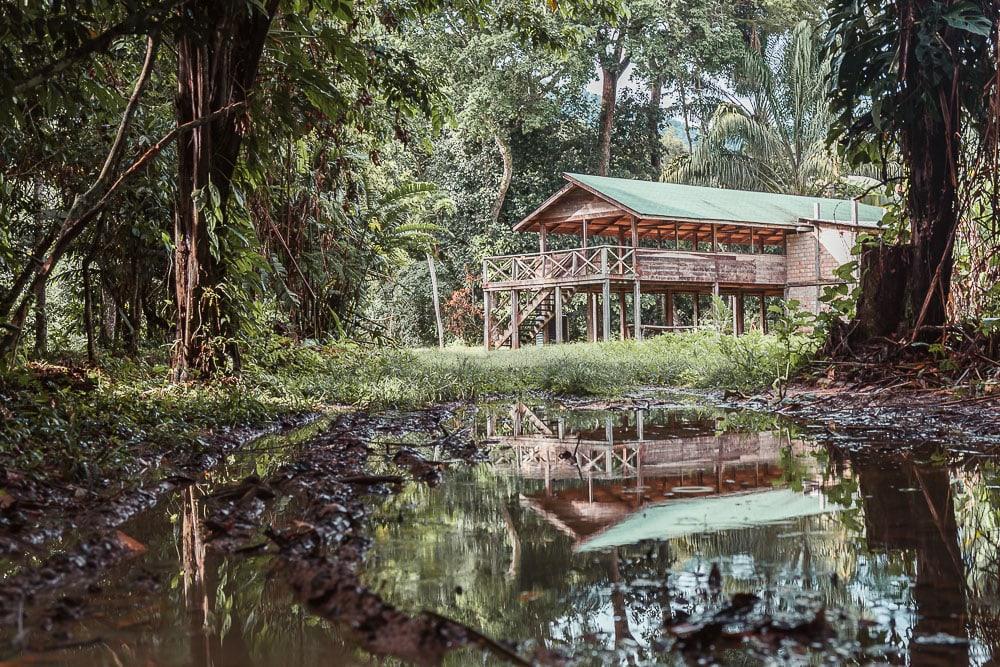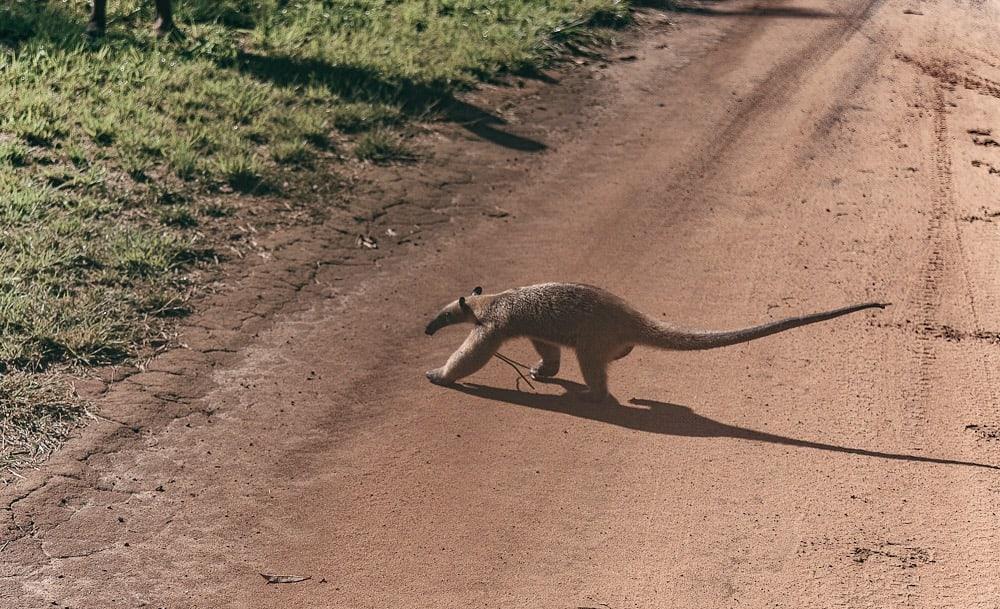 Perspective
I'd say Guyana knows a thing or two about being misunderstood. And the thing with misunderstood people is that they tend to know that you can't always divide the world into black and white and good an evil.
When I announced my trip to Guyana my mother, ever the geography wiz, pointed out that it's awfully close to Venezuala, my father shook his head and remarked how awful it was when that man killed all those people in Guyana, and a few people on Instagram sent me angry messages informing me that they would never visit a country that outlaws homosexuality, much less work with the local tourism authority there.
First of all, yes Guyana shares a border with Venezuela, as do Colombia and Brazil, and yes it's really, really sad what is happening in Venezuela right now. In Venezuela.
Secondly, how annoying must it be for Guyanese people that the only thing a whole generation of Americans knows about Guyana is that once an American cult leader established a settlement of Americans there and made them drink poisonous Kool-Aid?
And finally, I didn't know much about Guyana before visiting, but I did know that it's a former British colony. And all (nearly all?) British colonies were left with laws banning homosexual sex. Oh and the British also left behind legislation protecting laws inherited from the British empire from constitutional review, making it extra tricky to get rid of them. And so it's taken an incredible amount of resources for former colonies to repeal these laws – the Supreme Court in India, everyone's bucket list fave, only declared the law unconstitutional a few weeks ago, after decades of legal battles.
In other words, yes Guyana desperately needs to change this, but if we are going to organize a boycott I sort of feel like I should cancel future trips to Britain too.
Bubbling
Sorry to rant a bit there – if you think I need to chill don't worry, I learned how to do that in Guyana too! Except in Guyana they call it bubbling.
Guyanese people definitely know how to sit back and enjoy life. And don't worry if you ask a Guyanese what they've been up to and they respond "just bubbling." No, they're not trying to boil themselves alive, they're just hanging out!
Except maybe also boiling a bit, because oh man Guyana is hot. 
P.S. I finished my two vlogs from Guyana! Give them a watch if you're up for some crazy beautiful views:
I visited Guyana in collaboration with the Guyana Tourism Authority.