I remember packing to leave Islay, the first stop on Catriona and my island hopping tour of Scotland's Hebrides, and feeling a tinge of dread. I was just so sure that none of the other islands would be able to live up to Islay's magic, and I wasn't ready to face that disappointment.
Well, not to play favorites, but it turned out that we had saved the best for last after all. Okay fine, I'm totally playing favorites, and Harris and Lewis were mine.
I loved them so much in fact, that just a few hours into my time on the islands I had already started counting the reasons that I was going to have to come back here, again and again.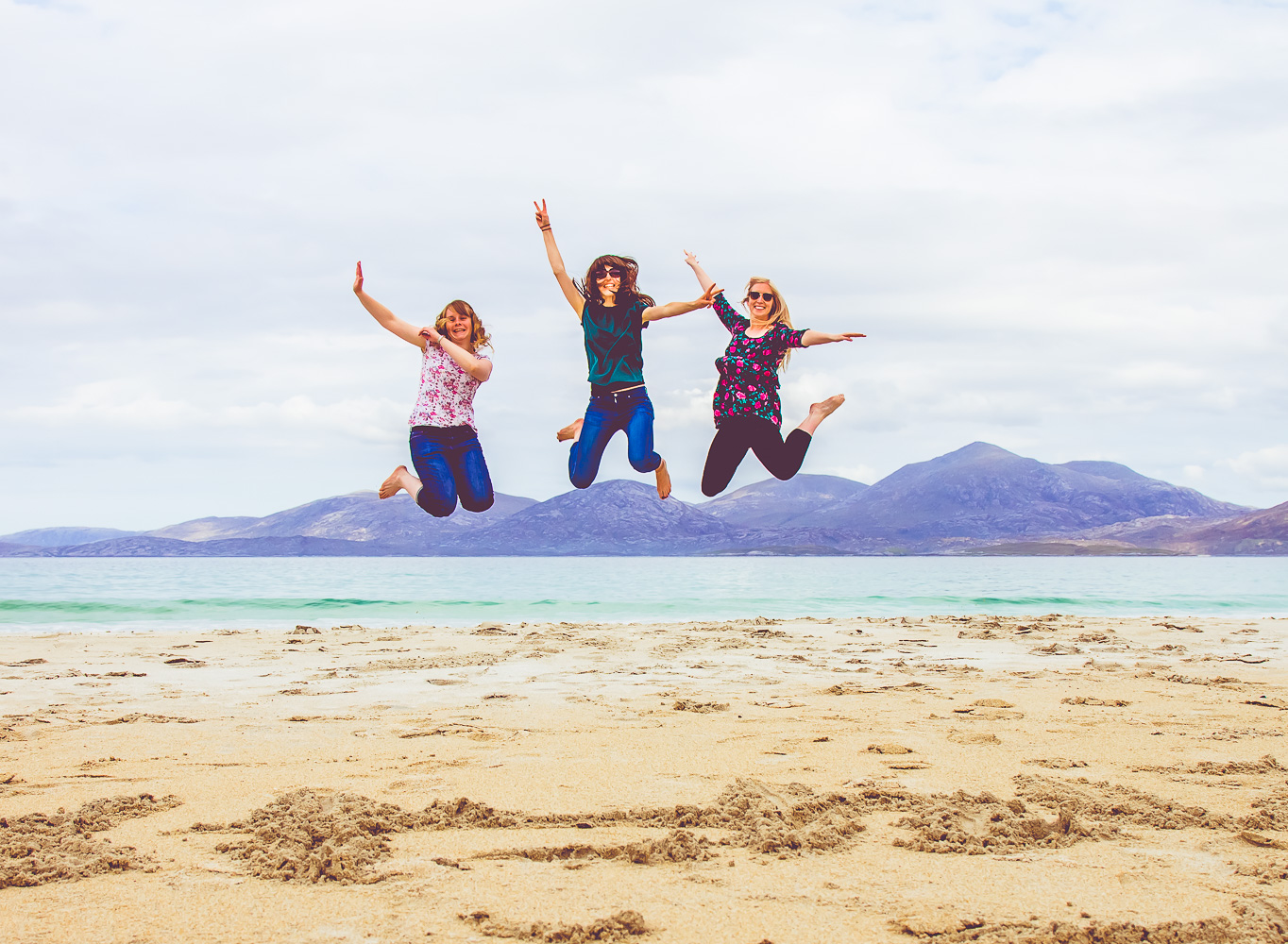 And just to clarify, Harris and Lewis are technically one landmass, but they seem usually to be referred to as separate islands, so that's what I'm doing as well. Plus, that means you get two islands for the price of one ferry, woohoo!
1. Those beaches
Pretty much all the comments on my Instagram photos from Scotland were versions of "this is not how I imagined Scotland!" It seems strange that these turquoise beaches aren't a bigger part of Scotland's image, because there are so many of them. And Harris has the nicest beaches I saw on all the islands.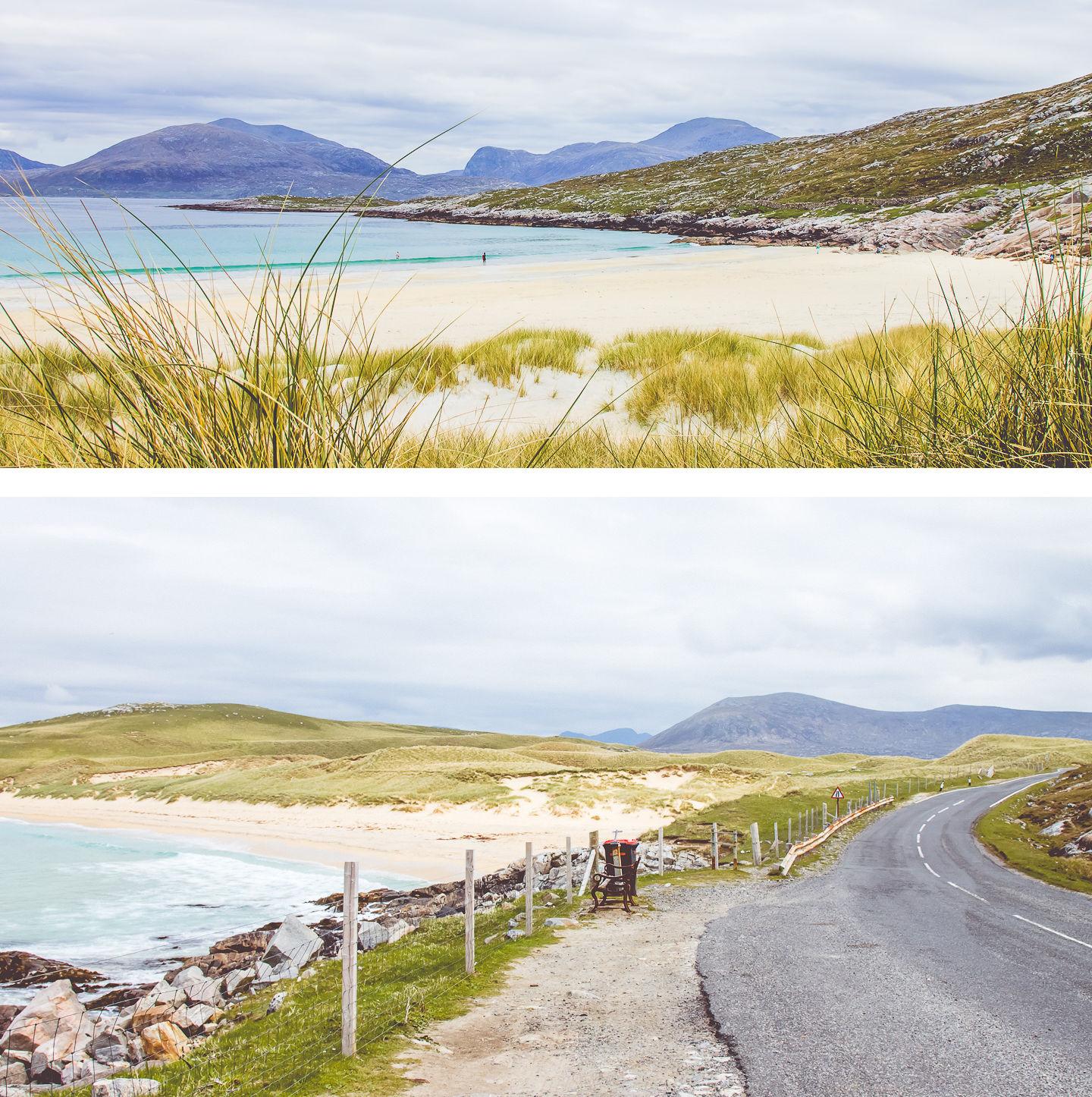 We were again incredibly lucky with the weather (or is that whole rainy Scotland thing just a myth perpetuated to keep the tourists away?), and with my back still radiating heat from the sunburn I had gotten while hiking on the Isle of Tiree, Harris felt positively tropical.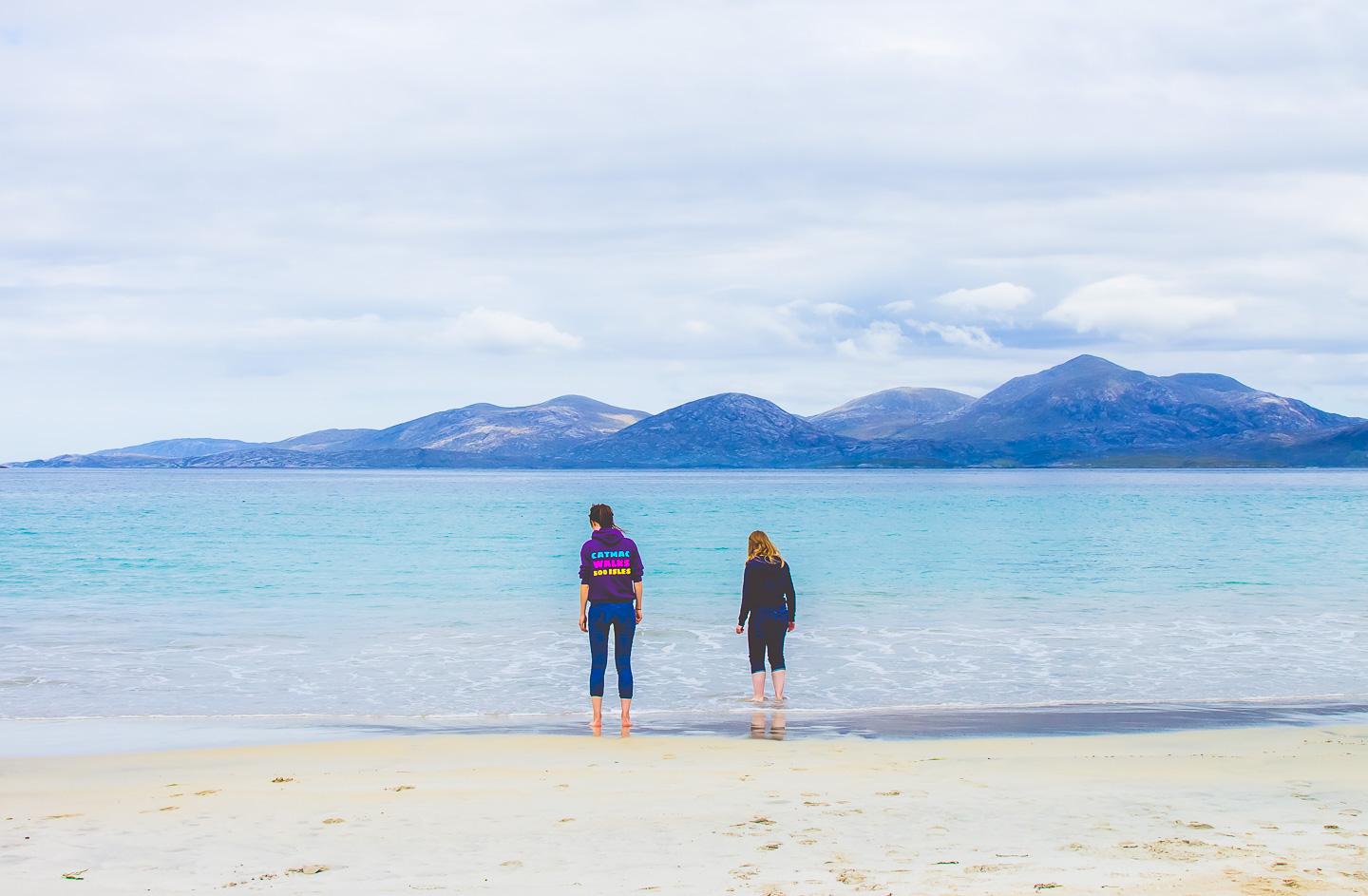 okay, maybe the water didn't feel as tropical as it looked
I was pretty much oohing and aaahing around every Harris bend.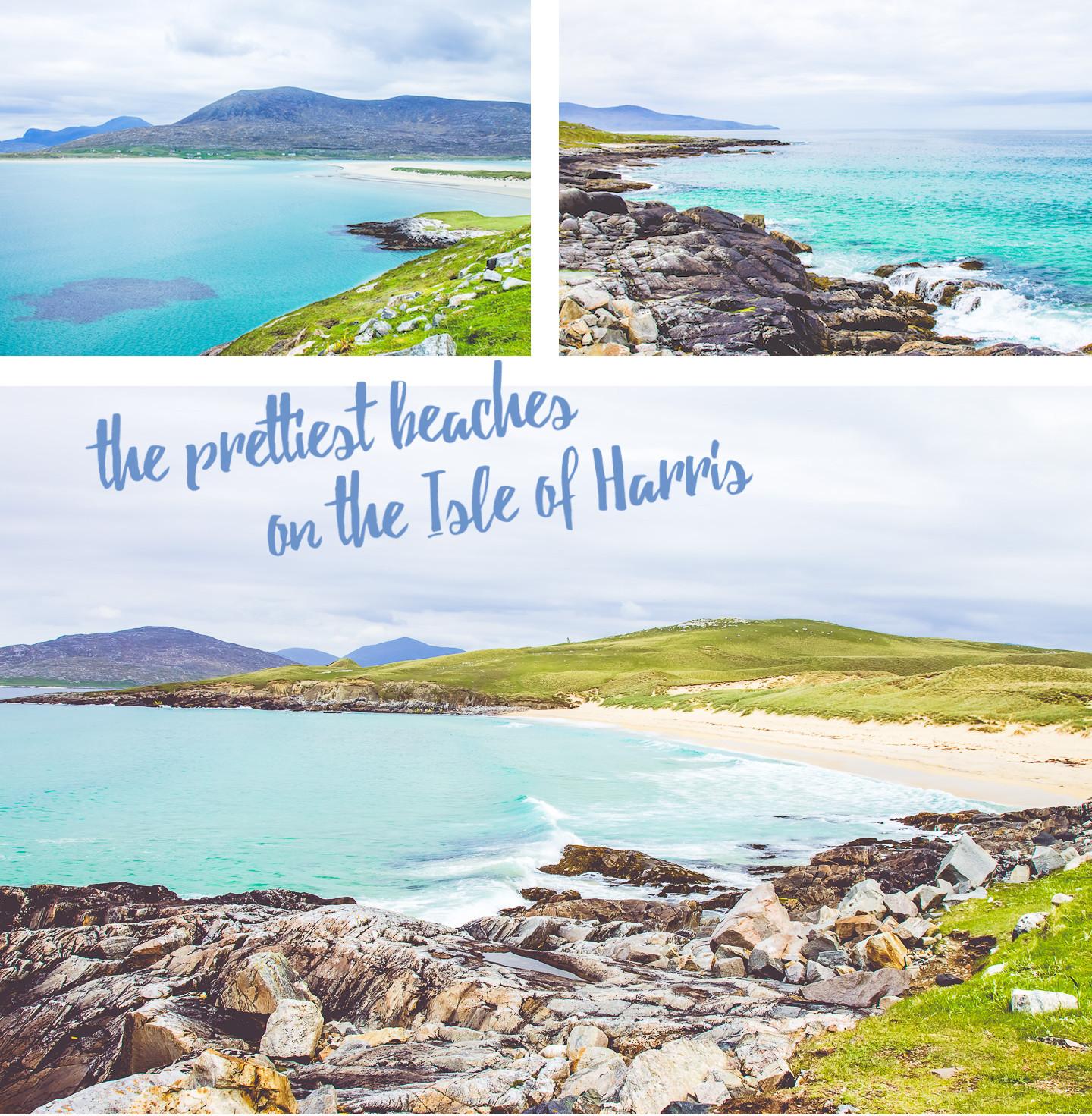 And while Lewis isn't quite as renowned for its beaches, I was still impressed. I mean, come on.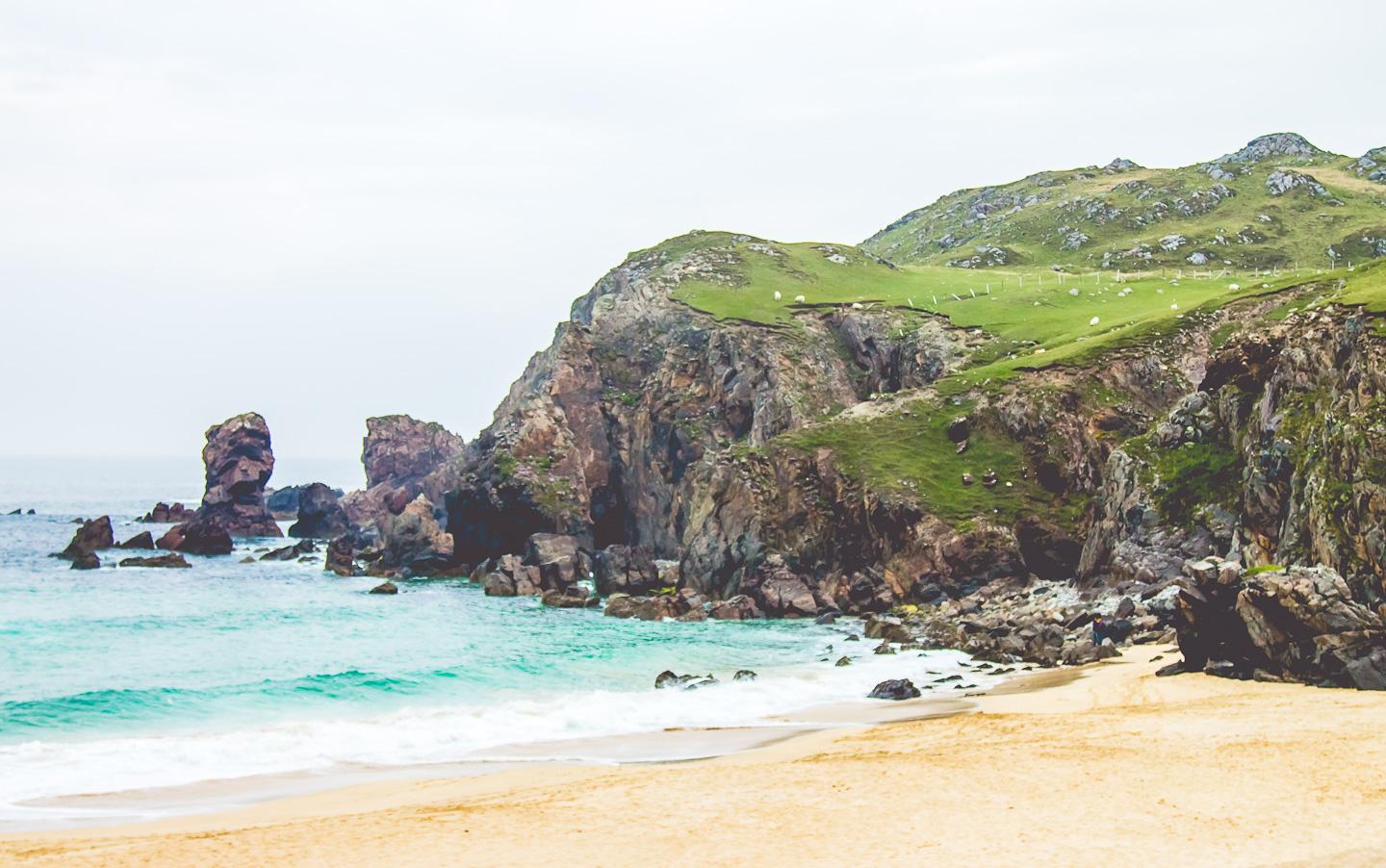 3. The barren landscape
As soon as we got to Harris I announced to Catriona and Kirsten that it was my favorite isle of all, and we hadn't even seen any beaches yet. What we had seen was a rocky, mountainous landscape that I instantly adored. And then I thought about it some more and realized that, actually, it looks a lot like Norway. So of course I loved it.
I loved it, but I only seem to have taken photos of the beaches on Harris and Lewis, so here's another one of those: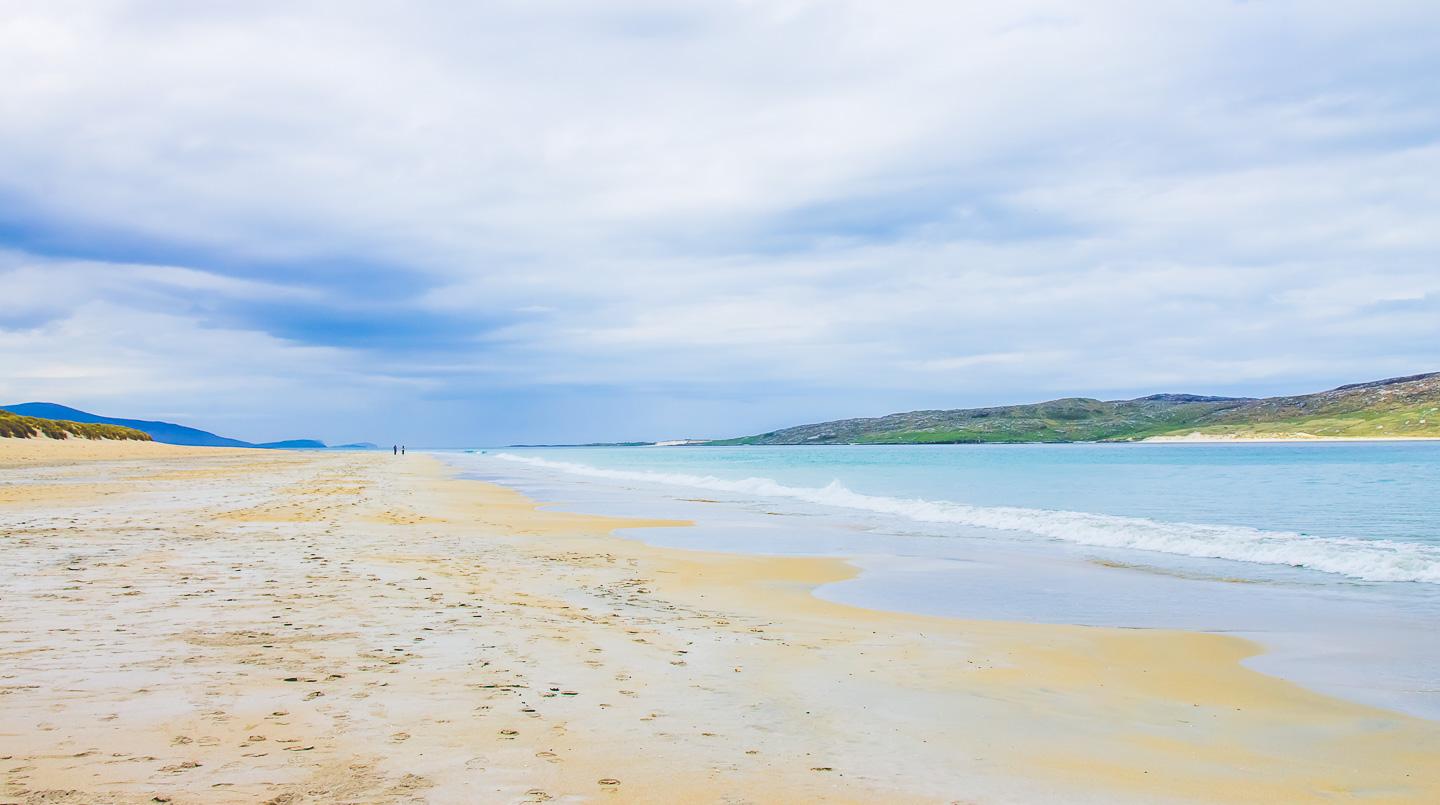 4. The Callanish Stones
On our way to the Callanish Stones Catriona asked me if I had ever been to Stonehenge.
"You were disappointed, right? The Callanish Stones are what you had expected Stonehenge to be like."
And you know what? She was right. Erected during the Neolithic era and a center of ritual activity throughout the Bronze Age (yup, I know how to Wikipedia) the Callanish Stones are basically Stonehenge without the lines, entrance fees, and strict no touch rules.

5. Stornoway
Stornoway was so adorable that I again forgot to take photos. So just… trust me? Or go for yourself!
Kirsten told me that in the lighthearted competition between Harris and Lewis the Harris side is all "hello, our beaches!" while Lewis is just, "yeah, but we have Stornoway." And I'd say the race is pretty much tied. So here's another photo of a Harris beach, just to show you how nice Stornoway is: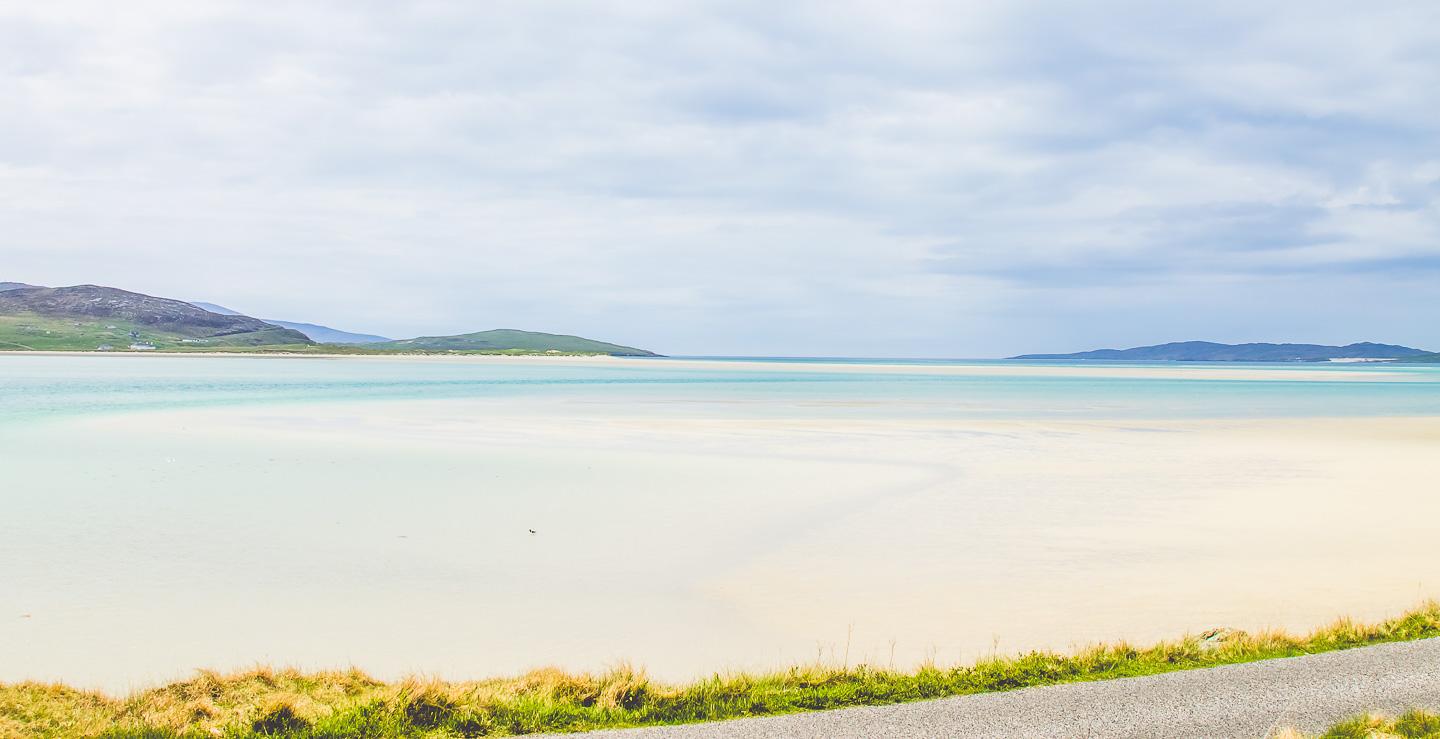 6. The Friendly Locals
Okay, this goes for all of the Hebrides: Scottish islanders really are just absurdly friendly and welcoming. And so chatty! I loved it. But I particularly loved Kirsten and her family (and collie Jet!), whom we stayed with on Lewis. And I loved learning more about the island from them.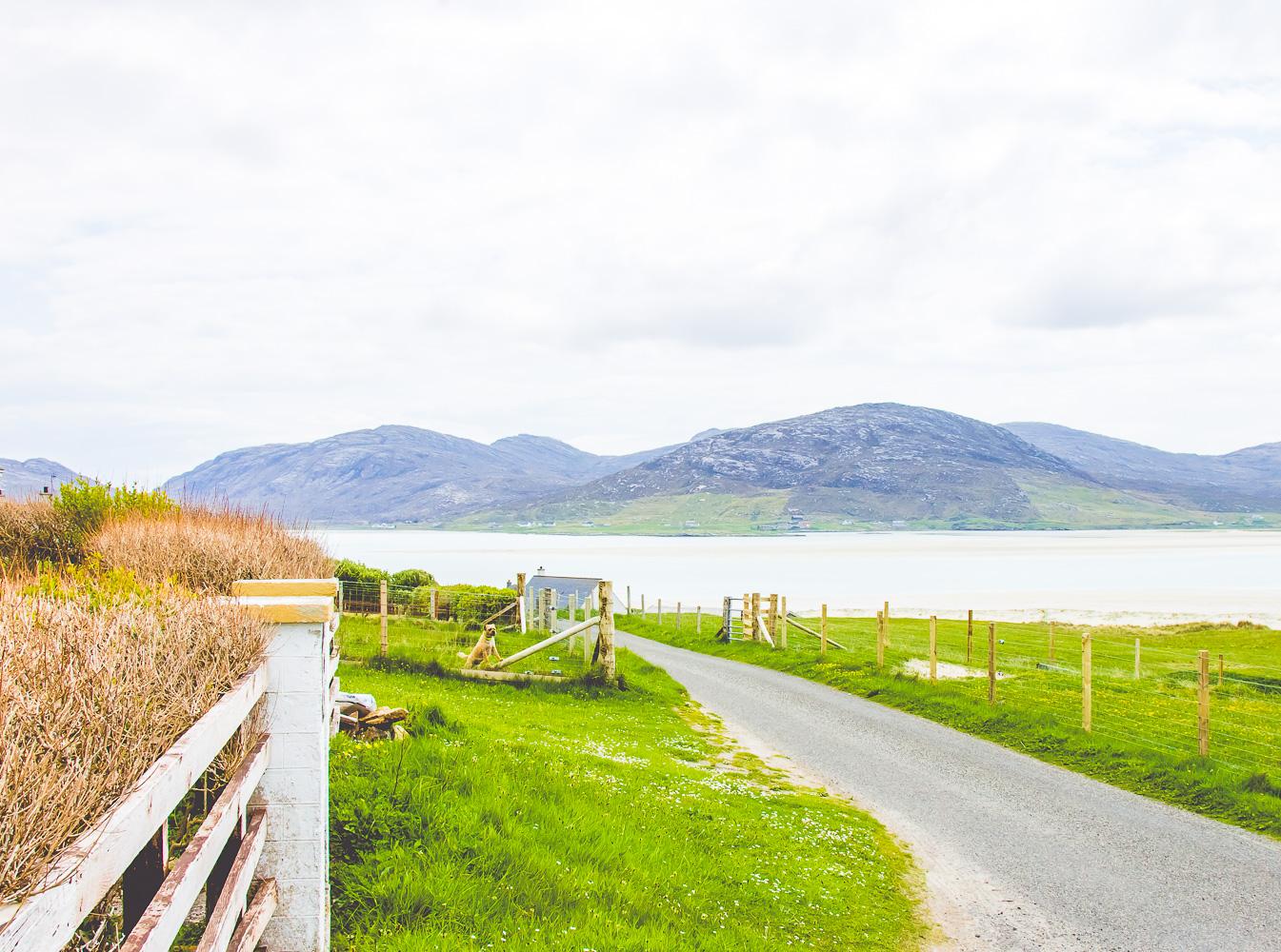 Kirsten's dad grew up on Lewis (as did Catriona's), Gaelic is his first language, and he lives down the road from some of his siblings. Of course a lot has changed on Harris and Lewis in the past few decades, and a lot of islanders have had to leave for the mainland (in fact Kirsten and her family only just recently returned), but there's a strong sense of community and history on Lewis that made me all warm inside.
Unless that was the fever, because…
7. I Got Sick
I don't know if you've already managed to work this out from my little mentions of how Catriona did basically all the travel planning for this island hopping trip of ours, or just from the insane height she reached in that jumping photo up at the top of this post, but Catriona is a little ball of energy that does not quit. I think that's why she's so thin – even when she's "sitting still" she's at least lightly vibrating.
I on the other hand, well, there's a reason I've found myself so happy living in a cabin in the Middle of Nowhere Norway, where my daily adventures include things like a trip across the stream to the outhouse. It's like my Norwegian life is set ever so slightly on slow motion, and that's just how I like it.
Which is all a long way of saying that by my 11th day in Scotland I was burnt out. This particular burn took the form of my throat closing up and demanding that I stay in bed all day. Oh it was so sad!
From the lovely aromas of the Sunday lunch Kirsten's mother had cooked wafting up to my sick chamber, where I was slowly forcing down a cup of blackcurrant yoghurt, to Kirsten and Catriona's excited whispered planning of the day's itinerary that I was going to have to miss – in Norway we have a saying for days like this: uff da.
The only comfort I found was in my decision that I will just have to return to Lewis and Harris again someday.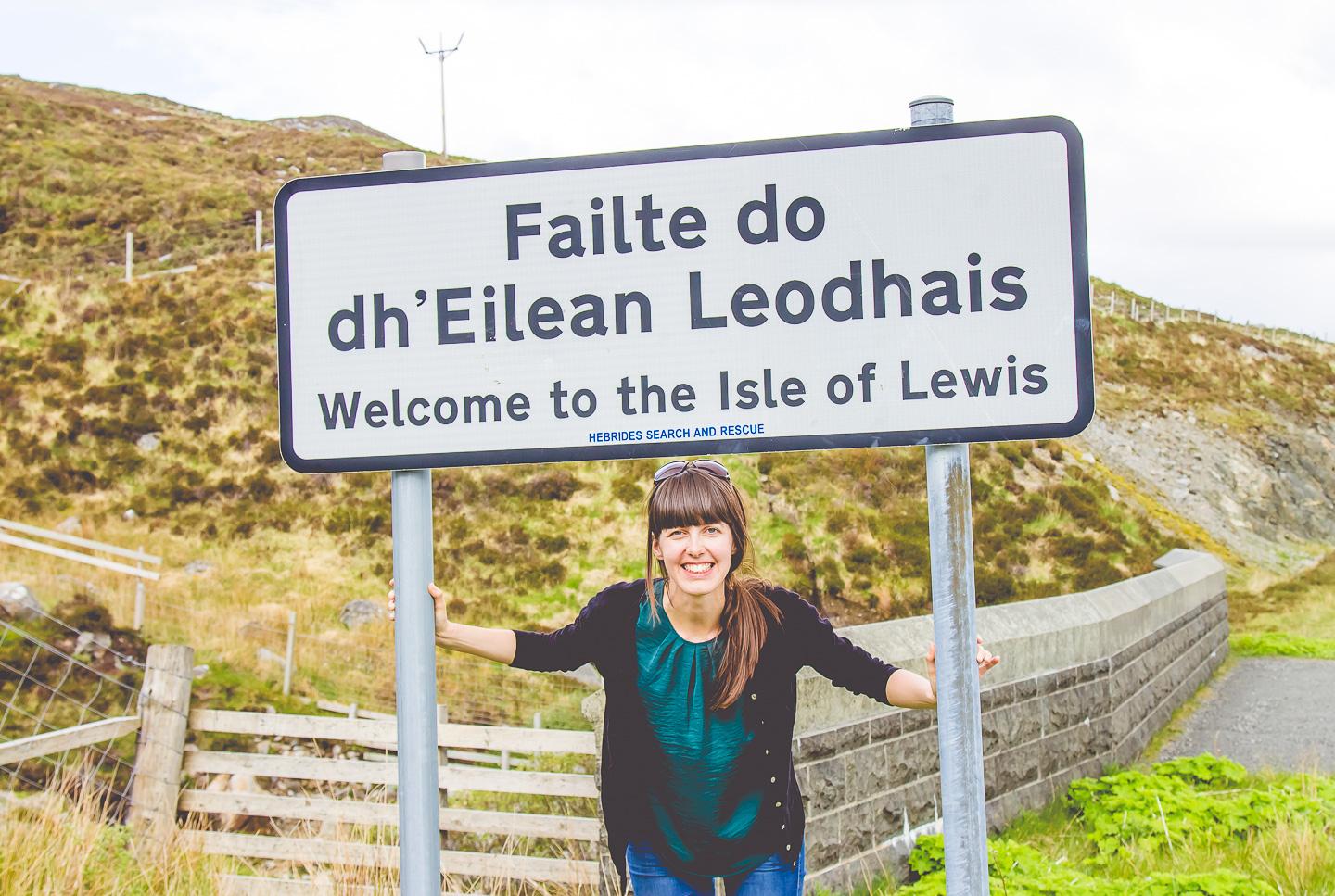 The CalMac ferry from Uig, in Skye to Tarbert cost £6.10 and took about 100 minutes. 
I flew back to Oslo (via Aberdeen and Stavanger – the oiliest of oil routes!) from Stornoway Airport.
There's also a CalMac ferry from Stornoway to Ullapool on mainland Scotland that takes two and a half hours. 
And here are some places in Harris and Lewis that I loved:
Luskentyre Beach   Harris has a lot of beautiful beaches, but Luskentyre was the most impressive. Tripadvisor seems to agree.
Dalmore Beach   Dalmore Beach was the prettiest beach I saw on Lewis. The water is beautiful, but the green cliffs framing it make it even more special (and somehow so very Scottish).
North Harbour Bistro and Tearoom on Scalpay    Scalpay is a little island off of Harris and is worth a stop for its beauty alone, but the panini lunch I had at this bistro might have been my favorite meal in Scotland. Plus, the view from the restaurant is unreal.
The Harris Tweed Shop    Apparently Harris Tweed is an incredibly big deal, exported worldwide and used even by some of the highest fashion designers, so it was fun to see where it's all made. And if you're looking to pick up a pretty Harris souvenir or gift, this would be the place to do it.
Where to stay on Harris and Lewis
While we stayed with Kirsten's family I did make sure to ask about the best places to stay on Harris and Lewis for anyone who doesn't know people there.
The Hotel Hebrides was everyone's top recommendation for a hotel on the Isle of Harris. Check current rates and availability here
And on Lewis they recommended staying at The Dragonfly, which is a lovely and very affordable hotel in Stornoway. Check current rates and availability here
PIN IT!