Have you ever traveled somewhere that you just can't make your mind up about? For me that place is India.
I spent part of a semester there as a student, but only really saw Delhi and Dharamsala in the north. Some of my closest friends are from India and I love so much about the culture, but at the same time I can't say exploring India further is at the very top of my bucket list.
I mean, it's not at the bottom either. In fact, Dan and I had originally planned to return to Europe via India, Pakistan, and Central Asia, but we weren't home long enough last Christmas to apply for both visas, so we went through Mongolia and Russia instead. I was really sad to miss out on Pakistan and Central Asia, but India wasn't as sad somehow. The idea of returning just… didn't excite me so much.
That is, until a fellow Norwegian blogger contacted me and asked if I would be interested in a post about Nagaland. Christian reminded me that there is SO much more to India than the usual tourist trail.
A trip to Nagaland certainly isn't for the faint of heart, but even if it's too extreme for your tastes, there's no denying that it sounds fascinating. Suddenly a trip to India sounds very enticing.
And with that, over to Christian:
The Country
India
The Place
Nagaland
Why You Need to Visit Nagaland
Nagaland is one of the last places in Asia that hasn't adapted the modern western way of living – there's no internet and no phone connection.
There are still tribes who are technically at war with each other, some of the tribes still have a king, and the locals still have to pay a local tax to the king, which normally consists of a dead animal.
But their culture is still disappearing fast, very fast. There are a lot of Christian missionaries in the area, so more then 80% of the population of Nagaland is now Baptist.
So if you are interested in experiencing a dying culture, you should visit Nagaland within the next few years.
What You Need to See in Nagaland
Nagaland is not about historical sights, everything is about their culture. And one of the very last areas to experience the culture is in the Konyak tribe's area, and their main city of Longwa.
Longwa is located in the Burma border, and the King's house – yes they do have a king – is located right on the border. 50% of his house is inside India, while the other 50% is inside Burma.
So you will constantly be crossing in and out of Burma illegally while staying there.  The King has complete power, 60 wives (!!!) and a few servants. You will have to present the King with a gift when you arrive in the village, preferably a bottle of whiskey or rum.
How to Get to and around Nagaland
Getting around Nagaland is a proper nightmare. The roads are on my top 3 worst roads anywhere in the world.
There usually is one bus a day between destinations, and a few jeeps. And there's absolutely no transportation on Sundays, or better said there's nothing at all on Sundays – everything is shut down, so no shops or restaurants.
Where to Stay in Nagaland
There are very few places to stay in Nagaland. The few guesthouses that do exist don't accept foreign tourists (a normal problem in Northeast India), even in the bigger towns. When visiting smaller towns like Longwa, home stays are the only option.
You just have to walk around and ask for a bed. When you do find a bed, don't hesitate to take it! The chance of finding another one is very slim.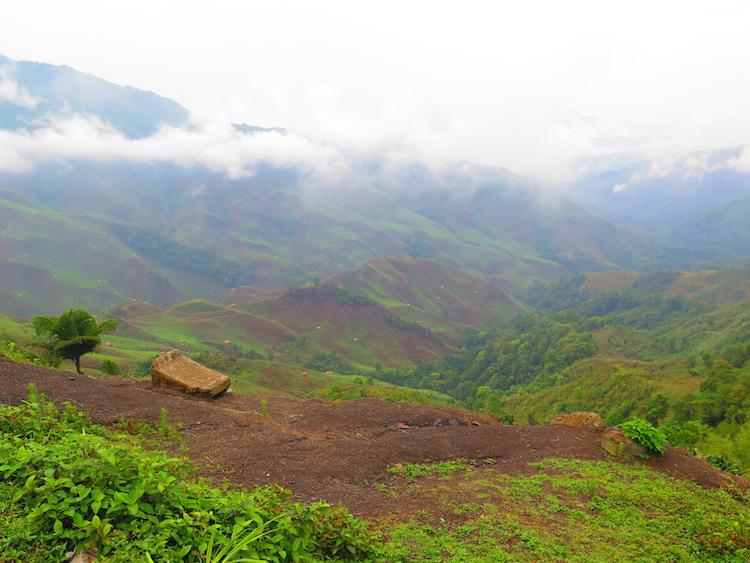 How to Budget for Visiting Nagaland
Surprisingly, Nagaland is not a budget destination. I have visited most of the states in India, and Nagaland is not only by far the poorest i have visited/seen, but it's also by far the most expensive. The prices are A LOT higher than the rest of India, even though the standard of food and accommodation is miles worse than in other states.
What to Eat in Nagaland
The Bhut Jolokia Chilli, also known as the ghost pepper, is from Nagaland. In 2007 it was named the world's most spicy chilli by Guinness World Records.
So you can expect some EXTREMELY spicy food – watch out. I made that mistake.
There are no restaurants in the village of Longwa, so you will have to eat whatever your home stay host will prepare. I'm not a picky person, but the meal I got from my home stay was not good – I have no idea what I ate, but it was by far the toughest meat I have ever eaten!
Would you visit Nagaland?
About the author: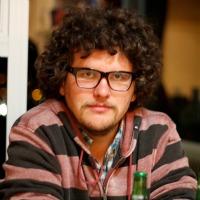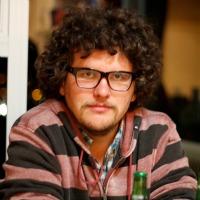 Christian is the man behind the travel blog Unusual Traveler, and "unusual" is the perfect way to describe his travels. Seriously, if you're looking to get off the tourist trail you might as well copy and paste his destinations list onto your bucket list now.
Born and raised in Norway in 1988, Christian never had interests in school or study and was always the kid that had to push the limits to see how far he could go when he was young.
And that mentality has stuck with him now on his travels. He gets extremely bored staying at tourist places, and can instead be found exploring remote corners of the world. For Christian, staying at a tourist beach in Thailand is pure torture.
Have a special place off the beaten path you'd like to share? From far off countries I can't pronounce to hidden streets in Paris, I would love to hear about your secret finds. Email me at heartmybackpack@gmail.com with the destination and I'll send you some questions to answer about it!
P.S. Happy Halloween Eve, you guys! I hope you have tons of fun this weekend, and don't get too scared. Do you have any plans for Halloween?