Dan and I spent our last few days in Laos traveling through Udomxai, Luang Namtha, and Mueang Sing. We rented a motorbike to explore some villages and surrounding countryside, went hiking in the jungle, and chased lots of waterfalls.
Maybe not our fanciest meal in Laos.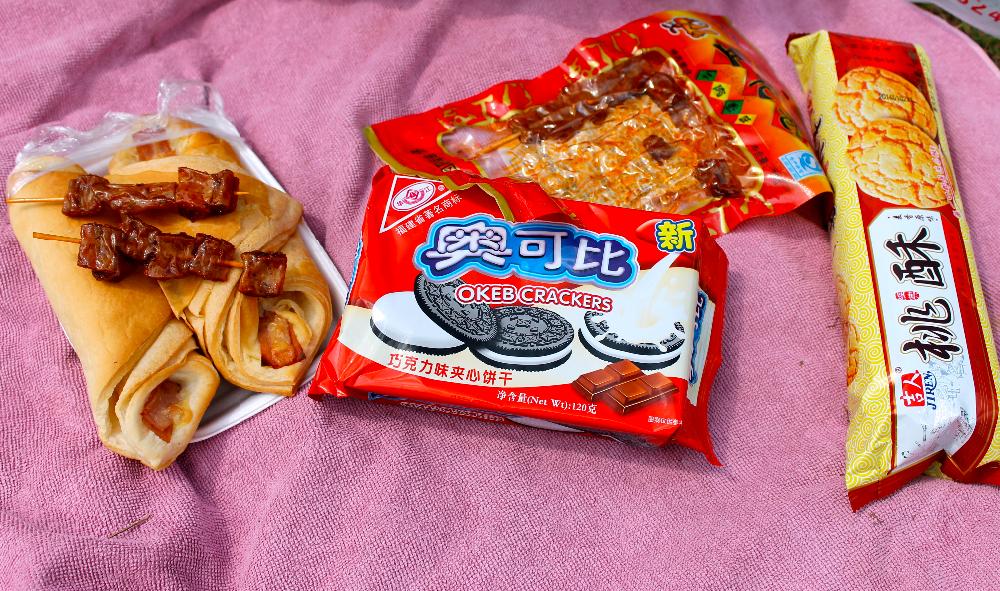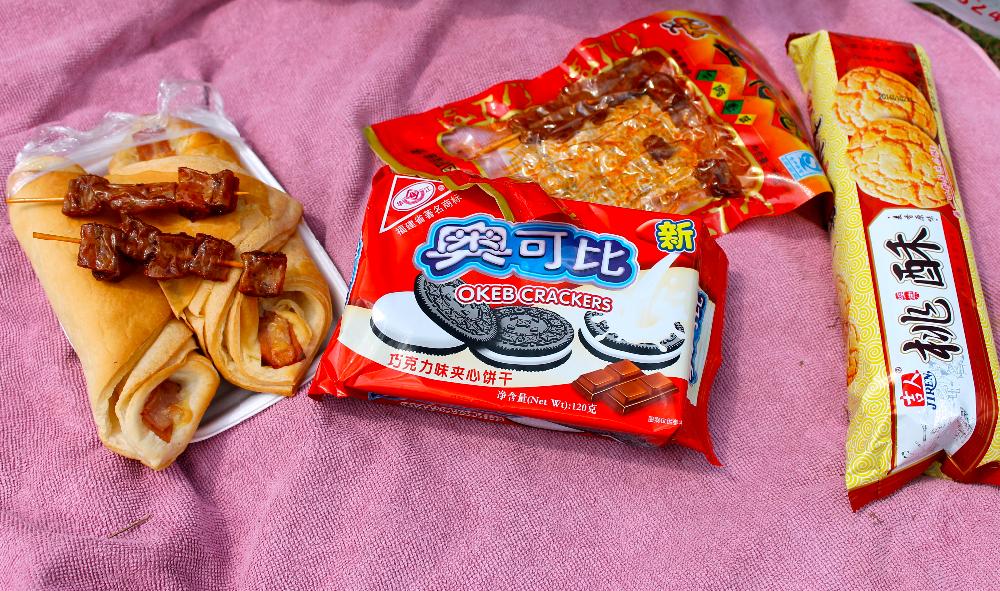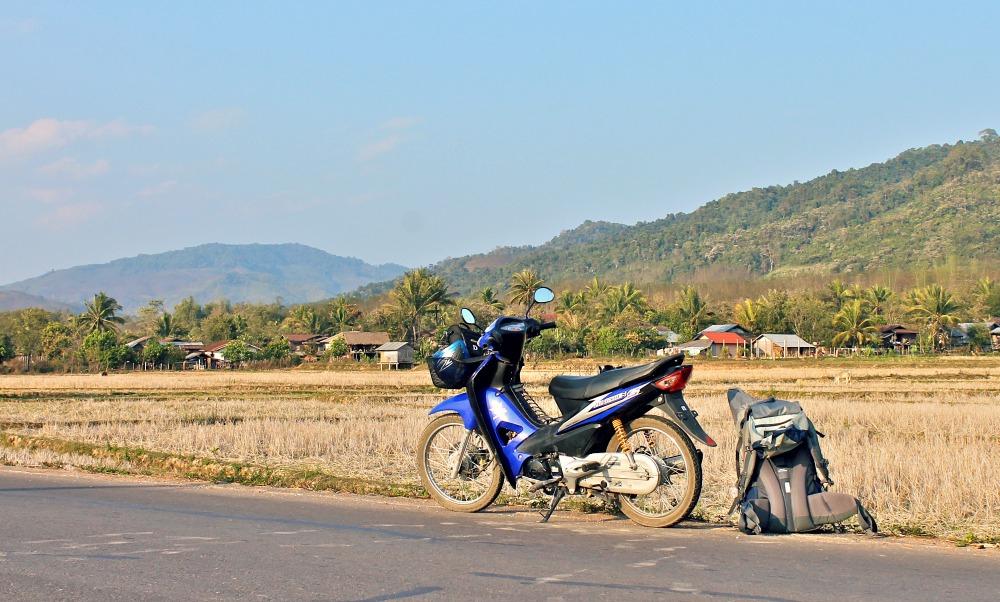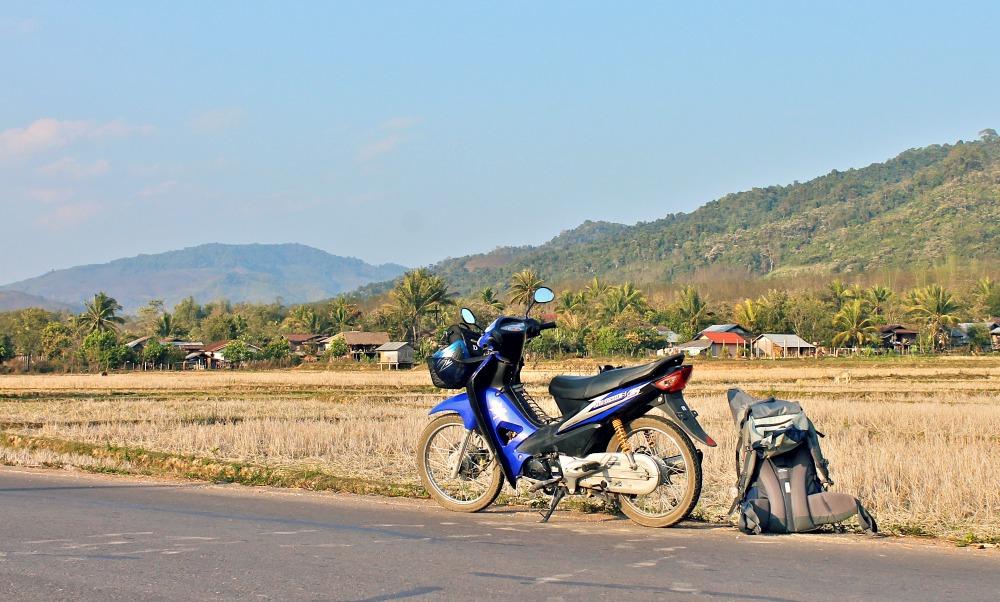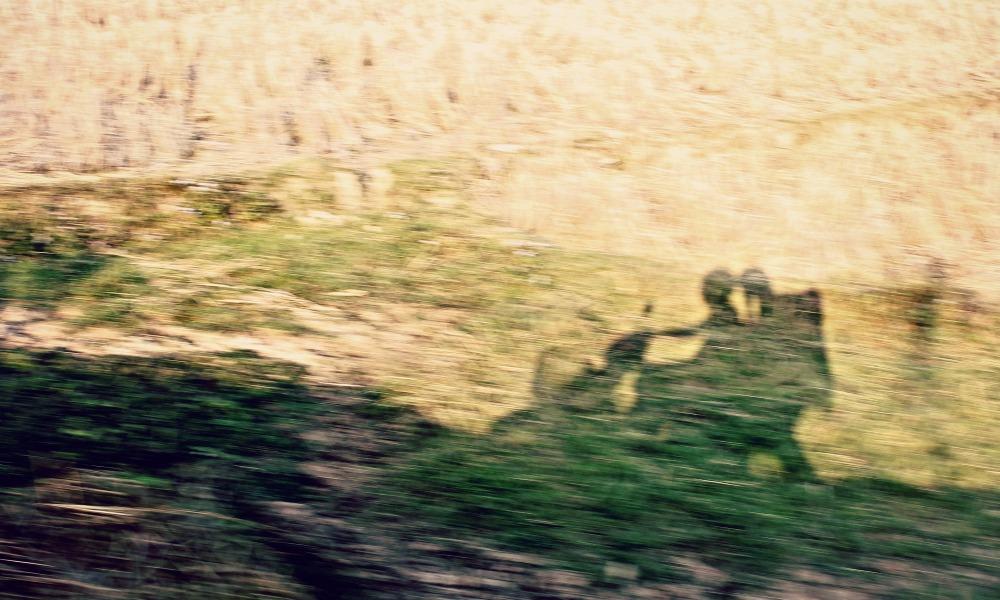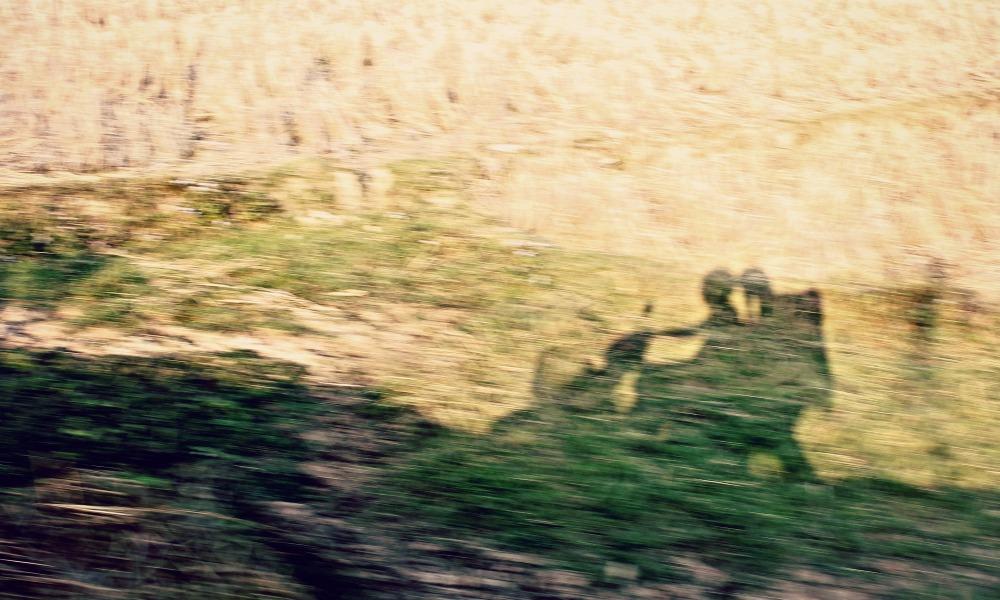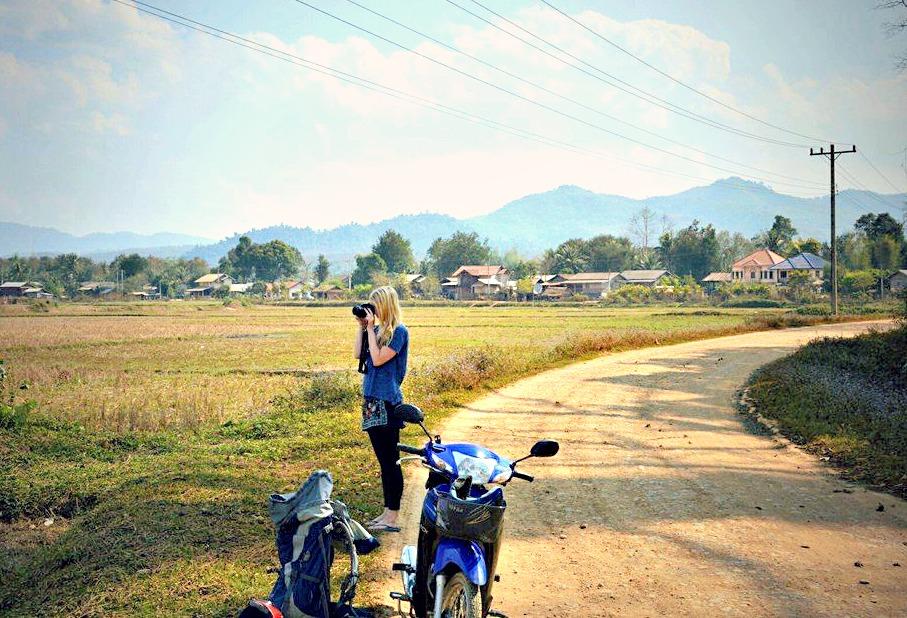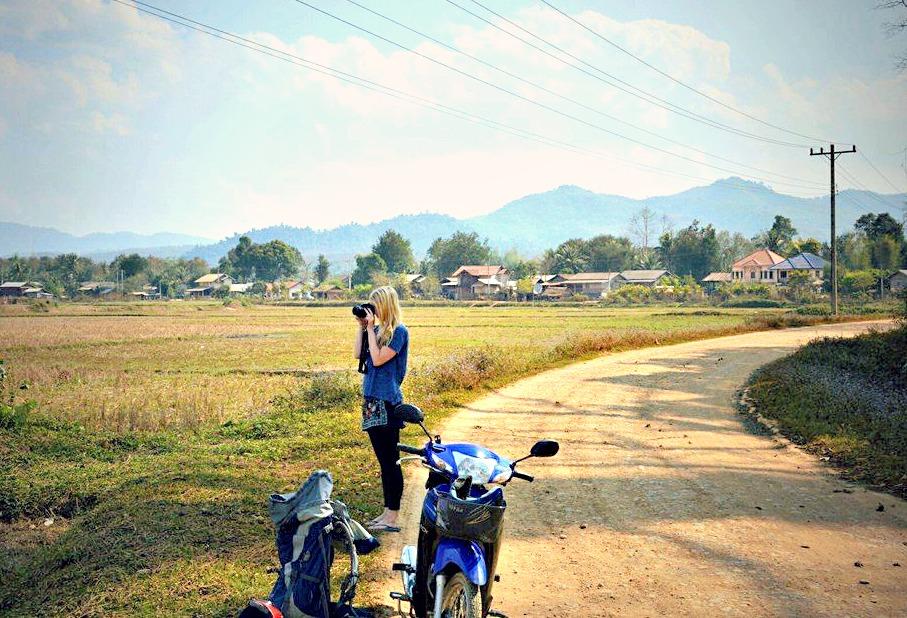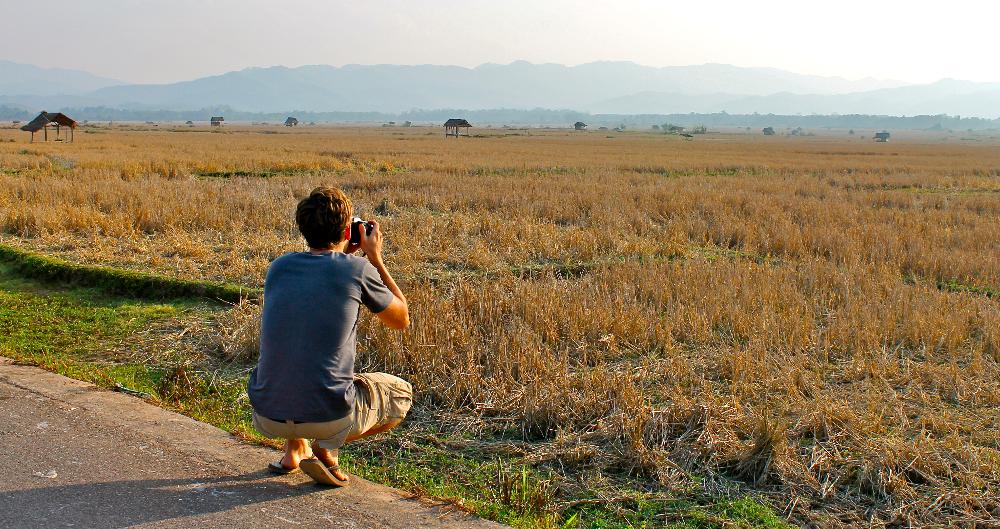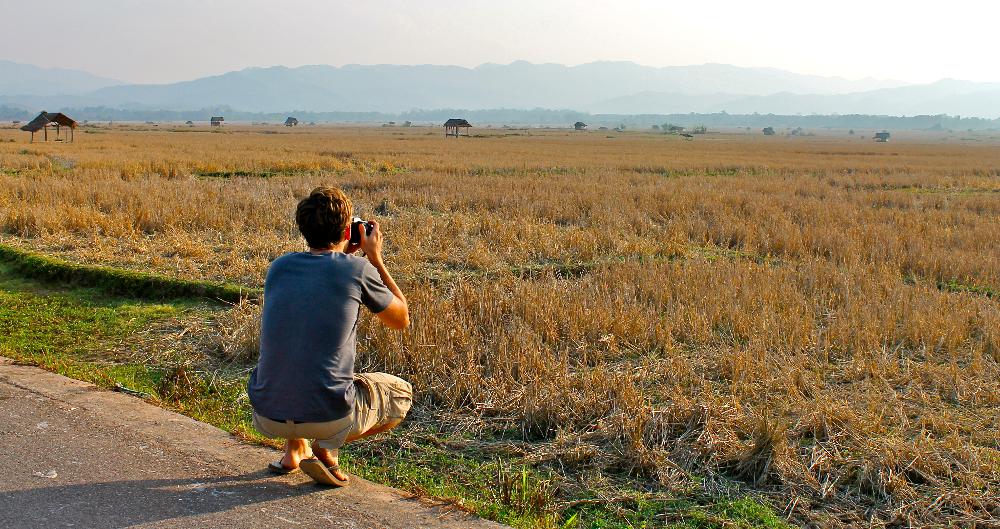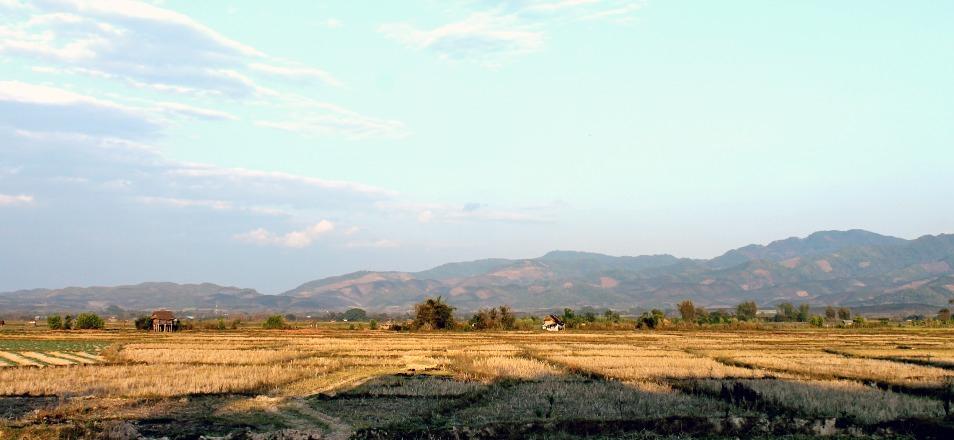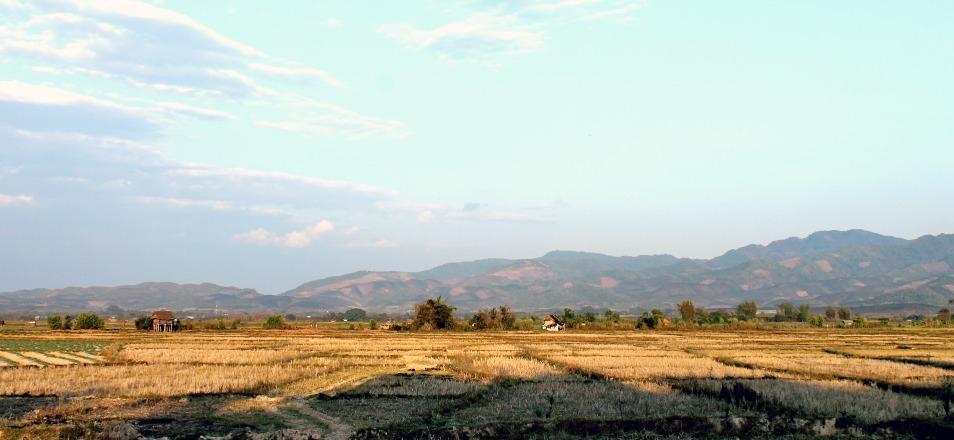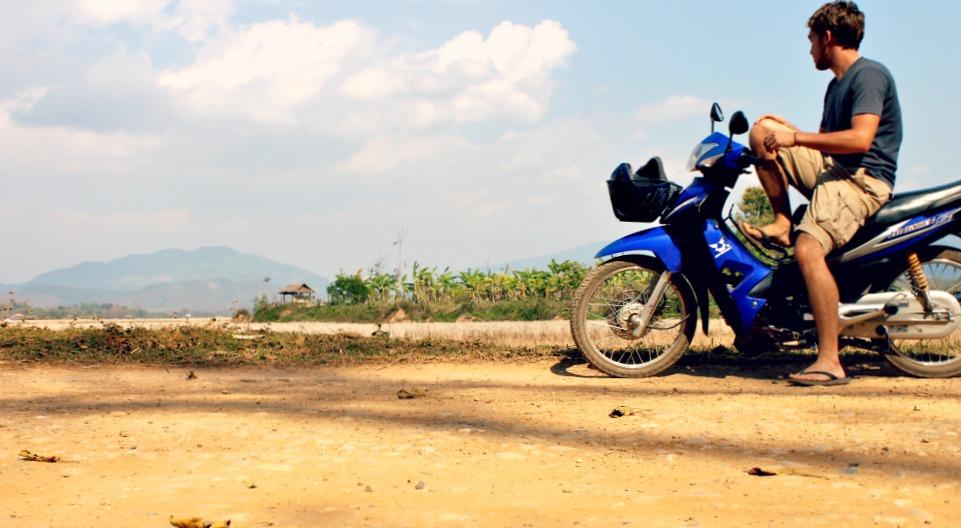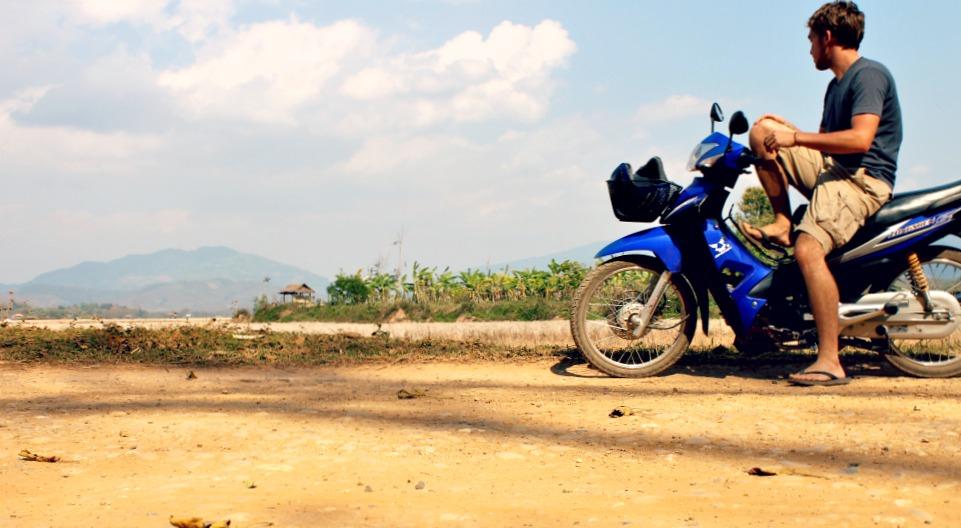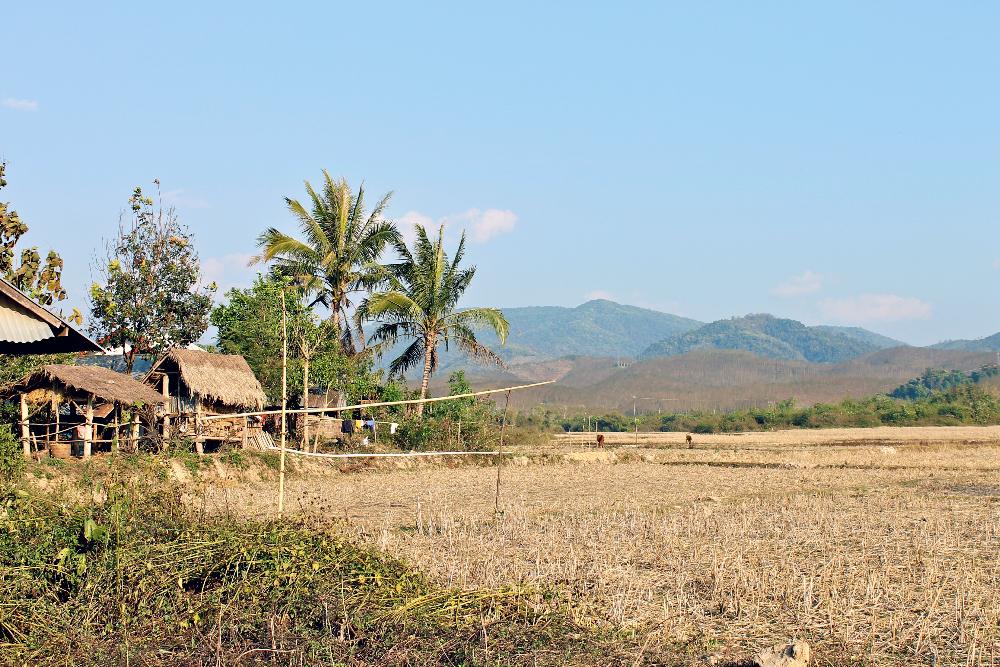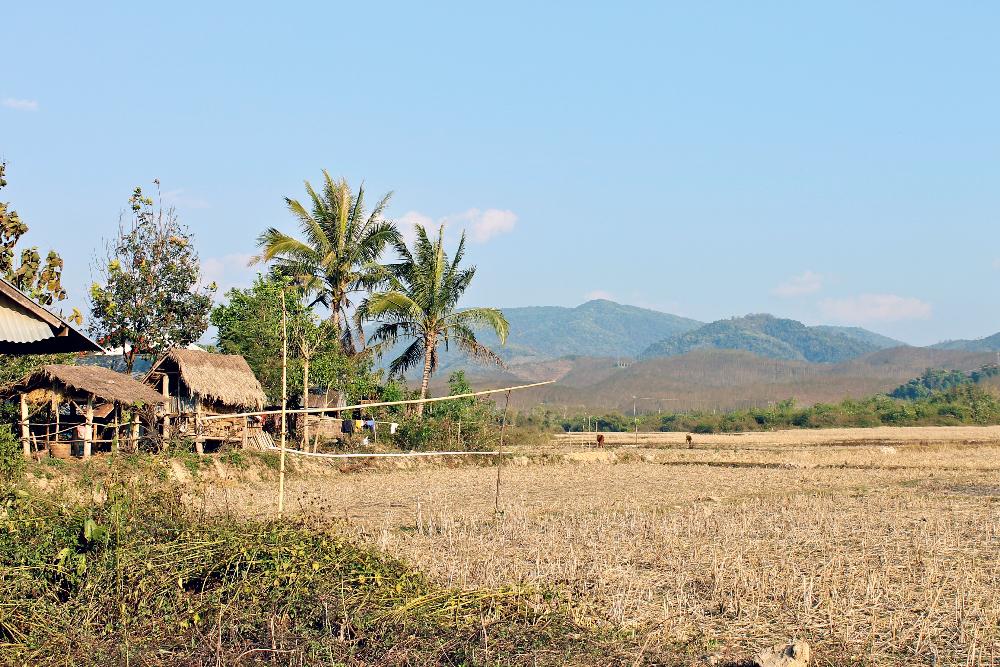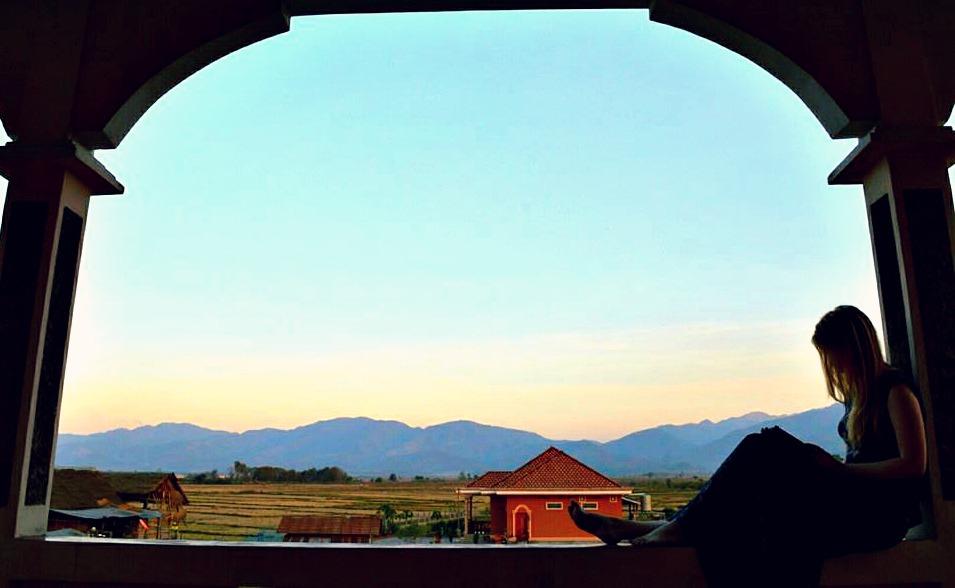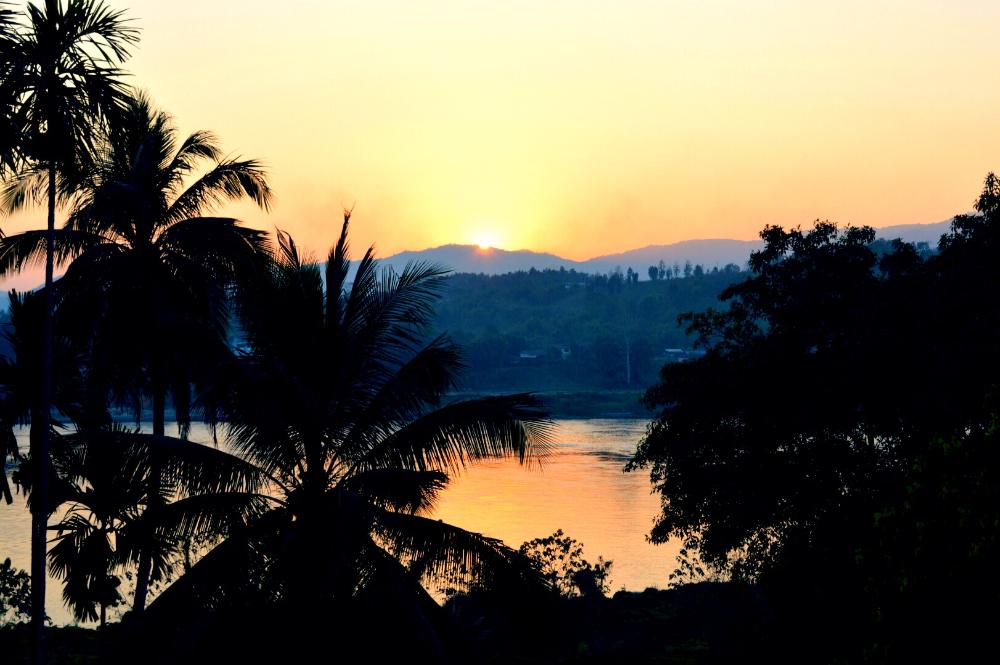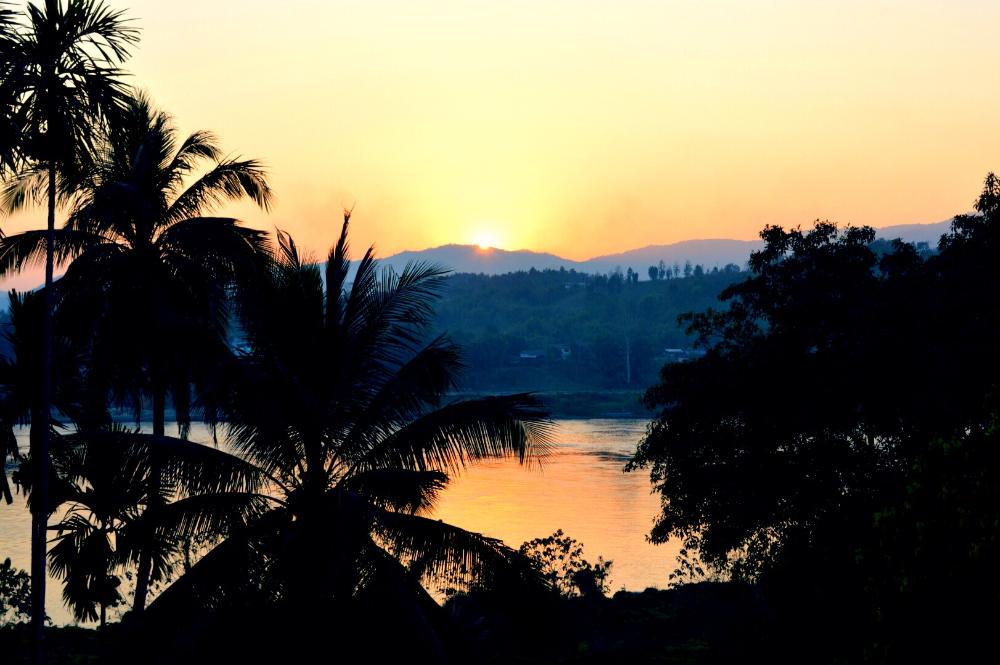 Travel to Udomxai, Laos
Udomxai was by far the strangest place we visited in Laos. A major Laos-China trade center, it isn't any sort of tourist destination –  just a fairly ugly town peppered with elaborate mansions in some… interesting location choices.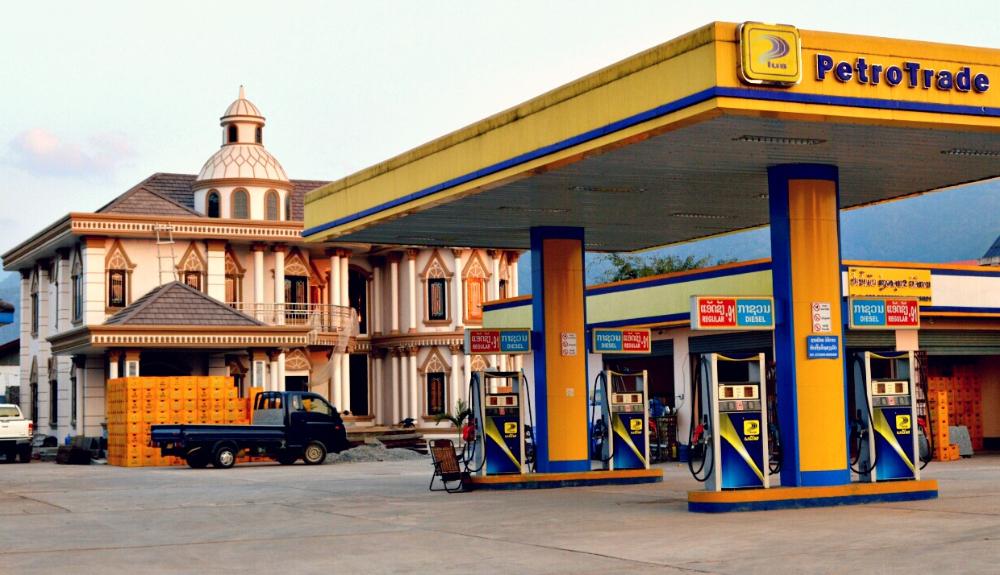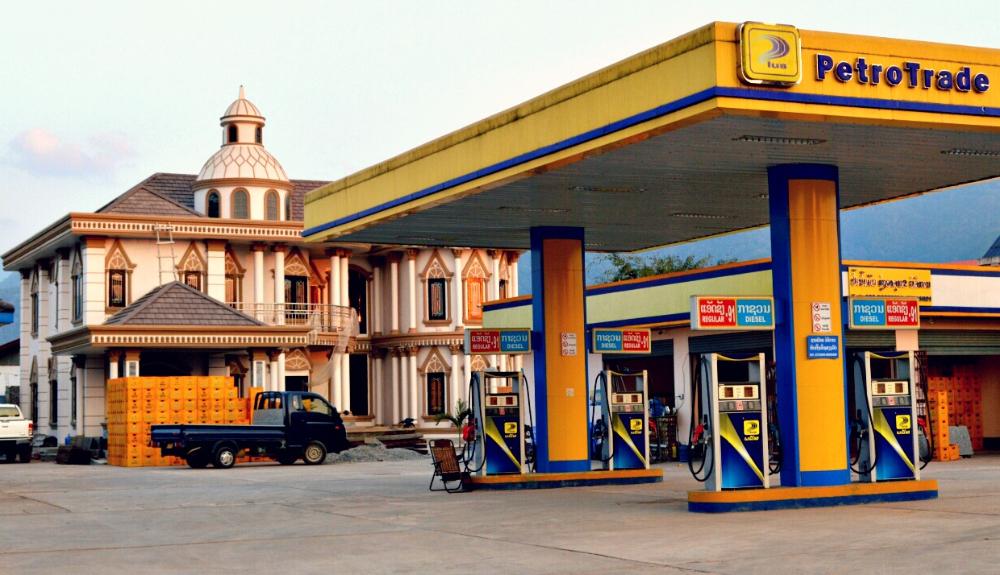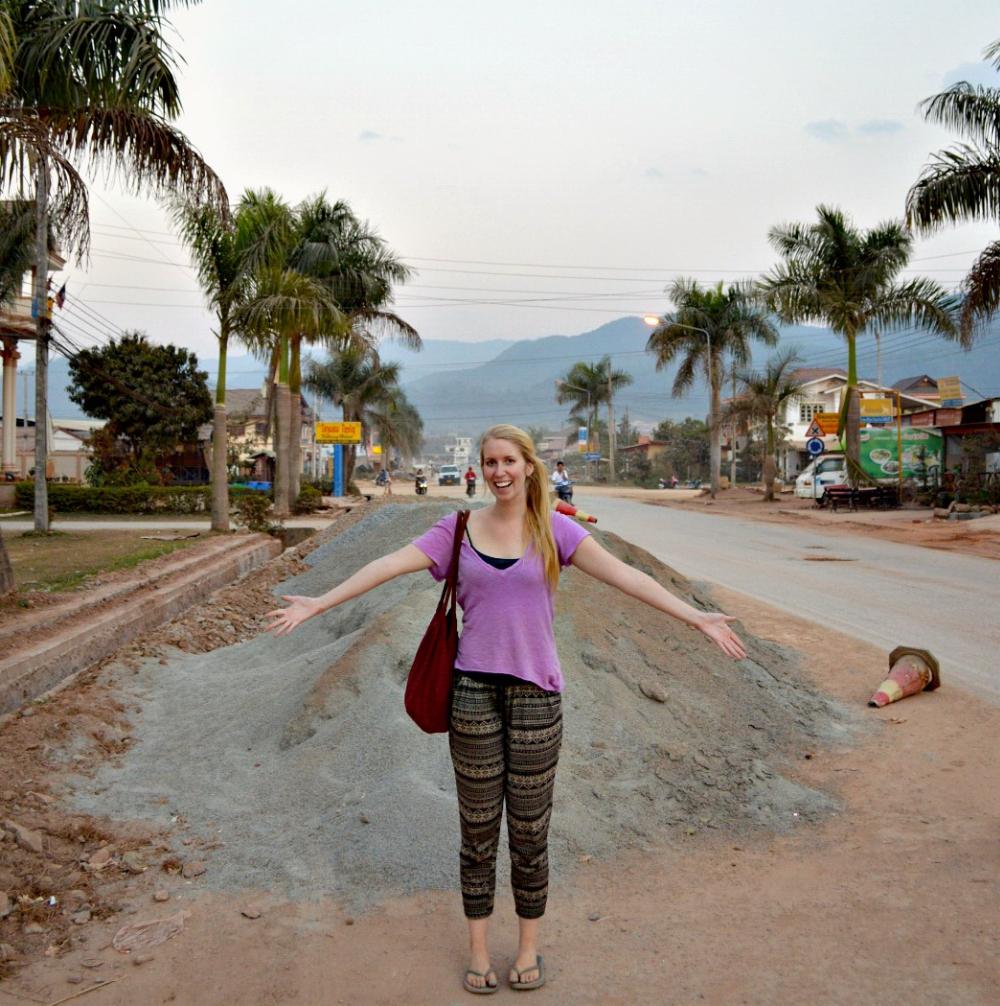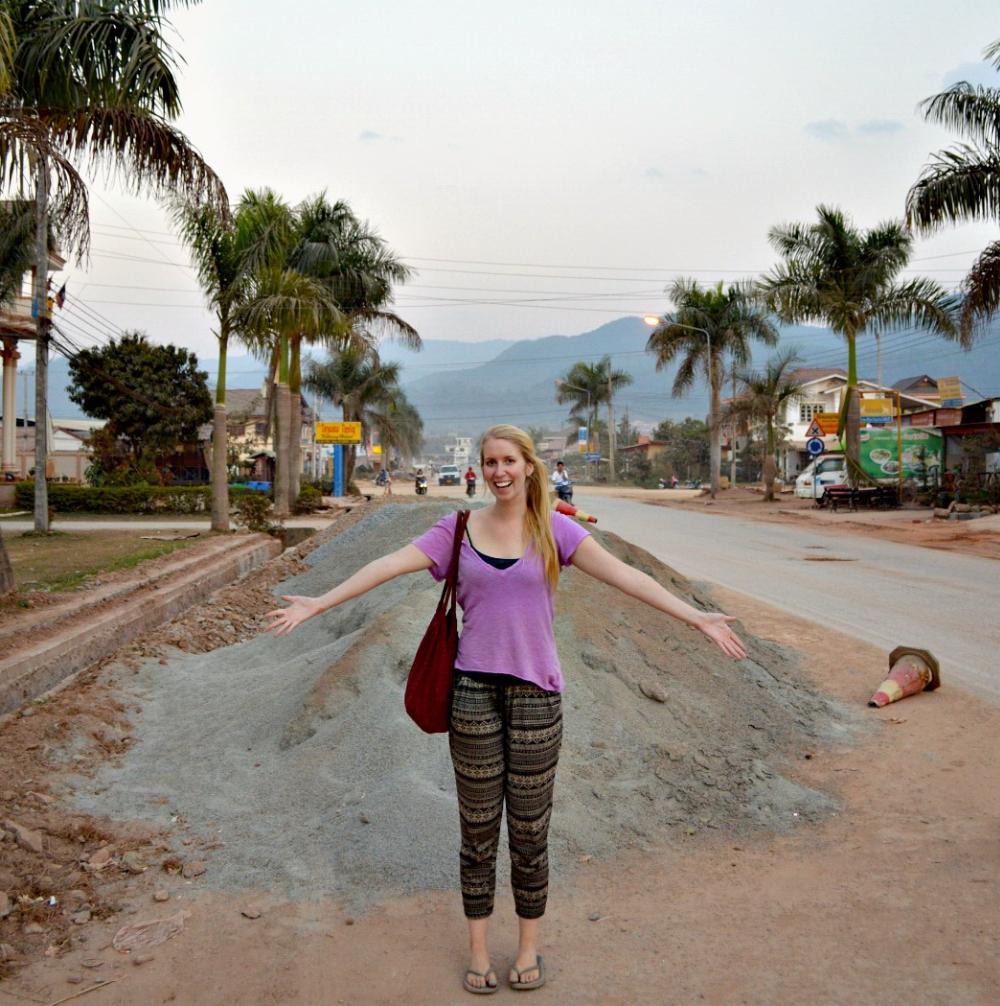 We only stayed there as part of our route to Luang Namtha, but it ended up (weirdly) having the best food we ate in Laos!
Travel to Huay Xai Border, Laos
We ended our trip in Huay Xai on the Laos-Thai border, where Dan's mother arrived from England to travel with Dan around Laos and Cambodia for a few weeks and, after a sad goodbye, I went back into Thailand to return to Chiang Mai for a couple weeks before heading off to Iran.
I've never been treated so kindly by immigration officers as I was crossing from Laos to Thailand, and I'm thinking I should maybe start crying my way through all border crossings. I mean, I've heard that the visa on arrival process in Iran can be a bit hairy, so maybe some tears will help? 
We didn't visit the Nam Ha National Protected area near Luang Namtha, however we did talk to some other travelers who did.
Going with a guide is mandatory, and they had gone with a tour agency that had been recommended by TripAdvisor, however they told us that the guide ended up taking them to a small strip of jungle outside of the protected area.
A couple from New Zealand who live in Luang Namtha explained to us all that many tour agencies do this to save on the park entry fees, and that it's safest to organize Nam Ha National Park tours through Forest Retreat instead of smaller, cheaper tour companies.