While I've spent the past week at a beach that pretty much matches the textbook definition of "paradise," I've found myself totally craving cooler weather. Is that crazy?
Growing up in New England, fall was always such a magical time of year, with crisp air and woolen tights, apple picking, road trips through the countryside for no other reason than to admire the fall colors, and pumpkin everything. I mean, is there anything more lovely than the sound of freshly fallen leaves crunching beneath your feet? Some might say a baby's laughter, but they've probably never experienced fall in New England.
Aside from some brief encounters with fall weather last year on the Pamir Highway in Tajikistan and at Juzhaigou National Park in China, I haven't had a proper autumn in FIVE years! Next year, that's going to have to change.
In the meantime, here are some photos from places I've been daydreaming about spending an October day.
Kamchatka, Russia
I've been a little obsessed lately with visiting Russia, and coming across this photo of Kamchatka on Pinterest did nothing to help that wanderlust!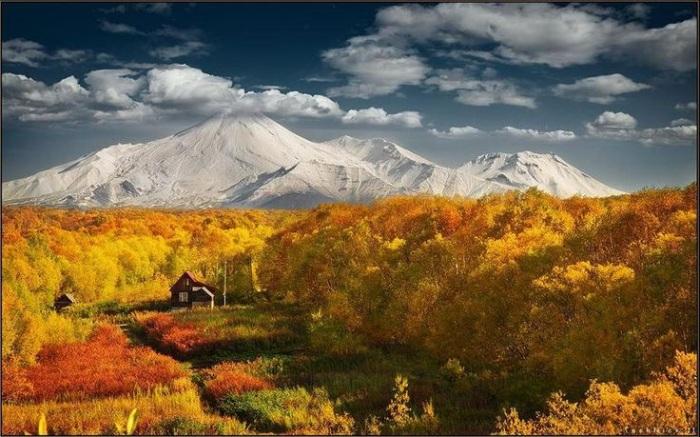 Kinkakuji, Japan
Kyoto's Kinkakuji, or Golden Temple, is gorgeous year-round, but when I visited it in Fall 2010 I decided that it must just be one of the most beautiful sites in the world.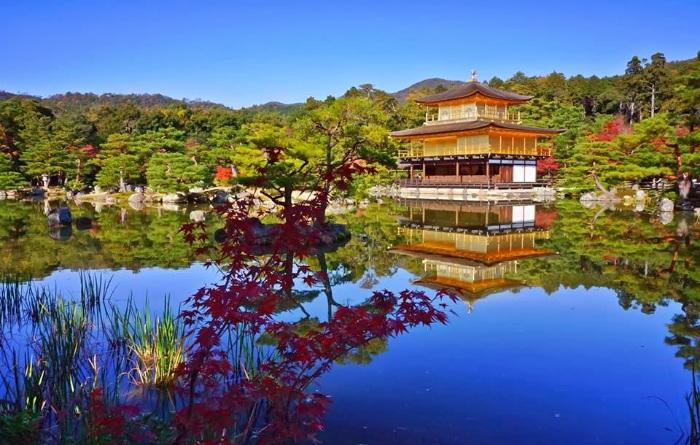 Patagonia, Chile
I desperately want to see Patagonia, and while really I would love to visit in the spring or summer for the chance to combine it with a trip to Antarctica (at least in my dreams!), this photo from Will's Blog has me seriously rethinking that plan!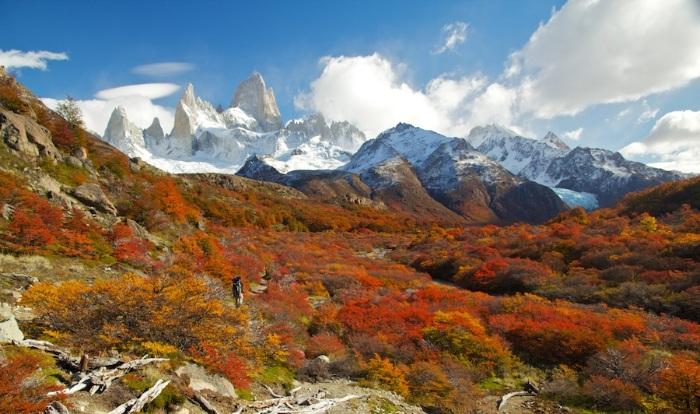 The Black Forest, Germany
I spent my last year of high school in the German Black Forest, and fall there was breathtaking. I remember bicycling to school along the Danube River on foggy autumn mornings and thinking that I had actually managed to find the most beautiful place in the world.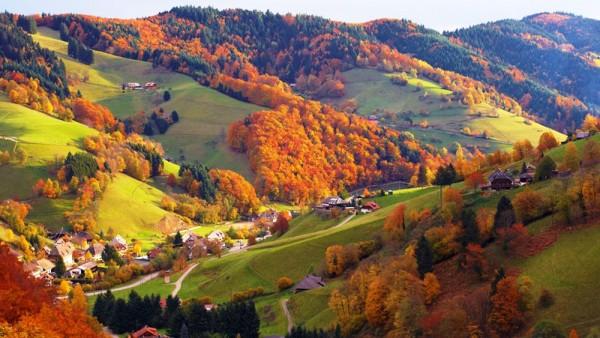 Williamstown, Massachusetts
I can't talk about fall without thinking about my alma mater. Williams College is nestled in the Purple Valley of the Berkshire Mountains, which might do the most colorful autumn I've ever seen. And yes, that link leads to the latest ranking report, because Eph pride woooo!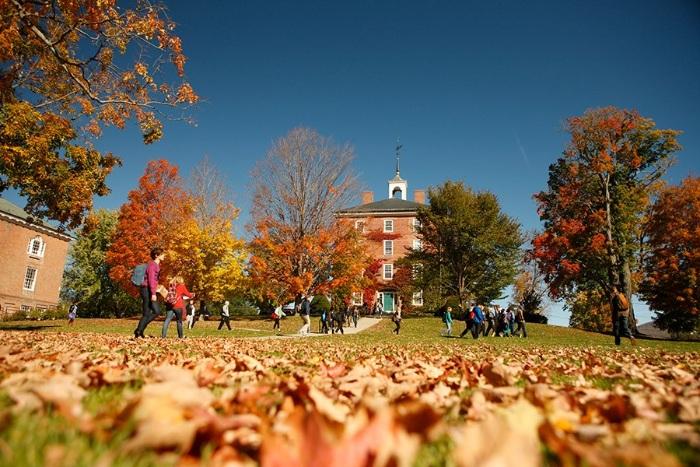 Where would you love to spend an October day?