Hi! I'm Katie, pretending to be Silvia for the day (I've swapped my English accent for an American one and everything). I'm a marine mammal researcher in Tromsø (northern Norway) and I LOVE whales. So, Silvia asked if I could write about whale watching in northern Norway from my professional perspective. I was obviously happy to oblige!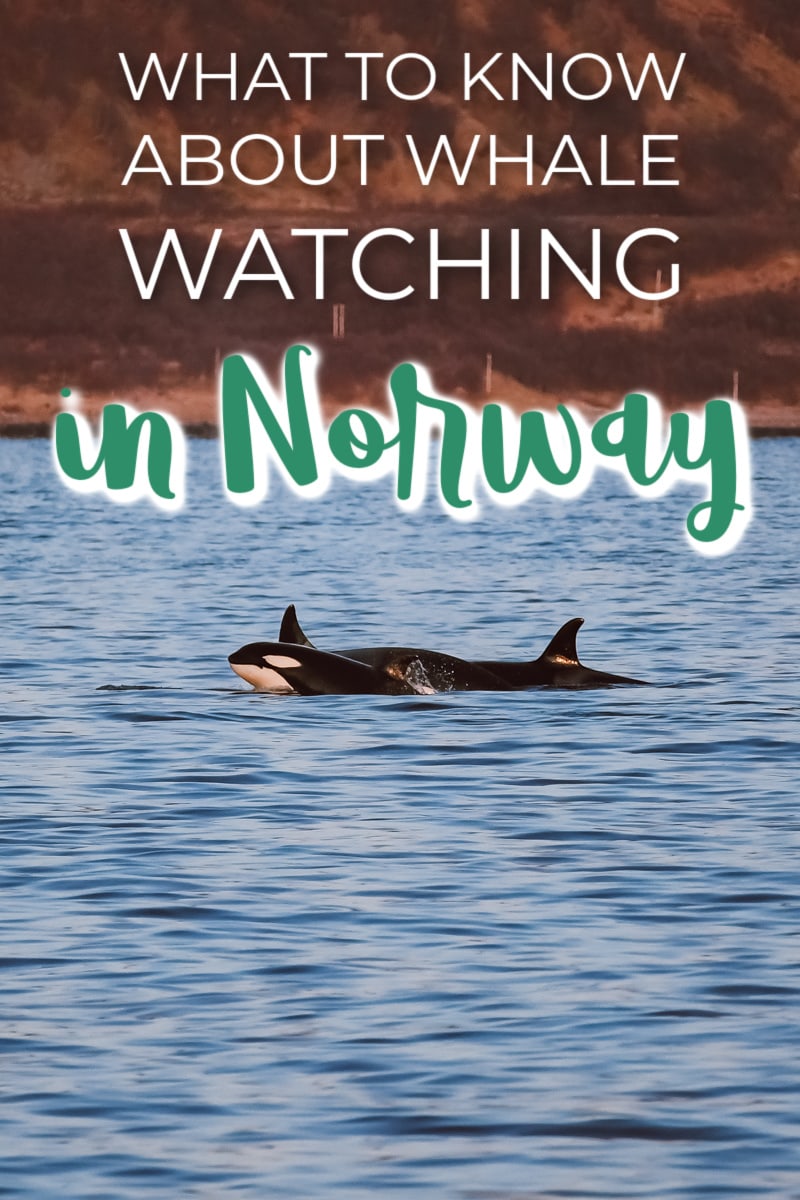 Quick Tromsø Travel Guide
Tromsø Accommodation: Thon Hotel Polar and Thon Hotel Tromsø across the street are both excellent options right in the city center, and the breakfast buffet is incredible. The fanciest hotel in town is the Clarion Hotel The Edge, which is right on the water and home to Tromsø's only skybar. Or you can read my full guide to the best Tromsø hotels here.
Tromsø Activities Hostel is a great option if you're on a tight budget. And if you want your own apartment, this glass roof loft near the center looks incredible. I don't recommend booking an Airbnb in Tromsø.
Top Tromsø Activities:
Tromsø car rental: Tromsø is surrounded by incredible nature, but public transport is sparse so I recommend renting a car, if you can. You can compare prices at autoeurope.com.
Packing for Tromsø: You can find my winter packing guide for Norway here. In general I would say focus on practical outdoors clothing – people dress very casually here, even when going out at night.
What kinds of whales can we see in northern Norway?
We can typically expect to see killer whales and humpback whales during mid-November to mid-January. Although we never know exactly where the whales will settle each winter as they are following their food (herring), in recent years this has been around Skjervøy, which is a 4-hour drive north from Tromsø.
This season we also saw a small number of fin whales (2nd largest animal on the planet!) but killer whales and humpback whales are the most common species up here during the winter. Wherever the whales go, the tourist boats will follow, so don't worry too much about this aspect when planning your trip. The tour boats always have options to depart from Tromsø.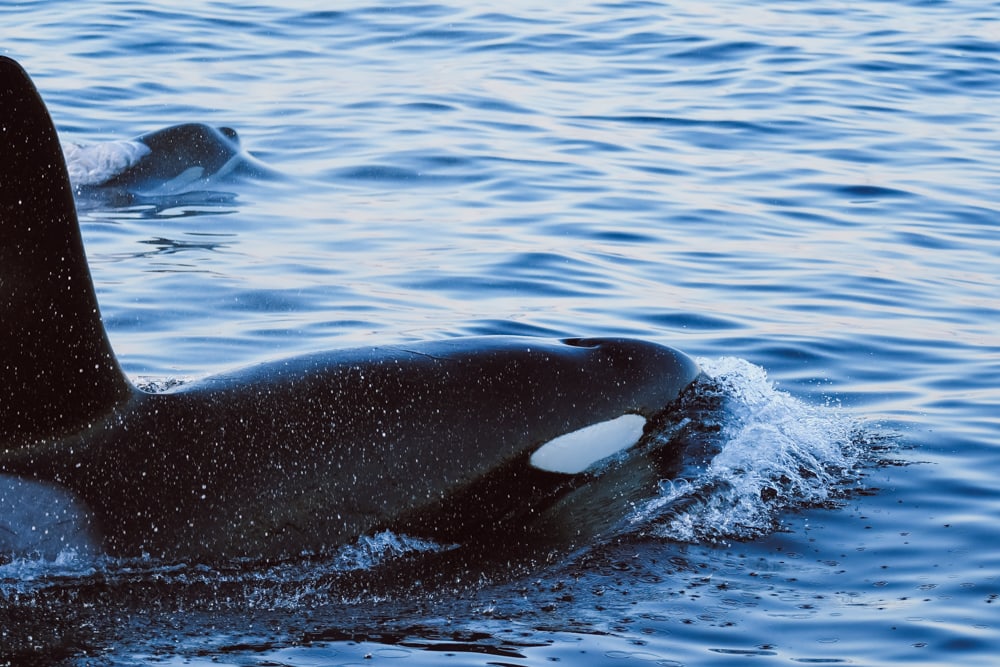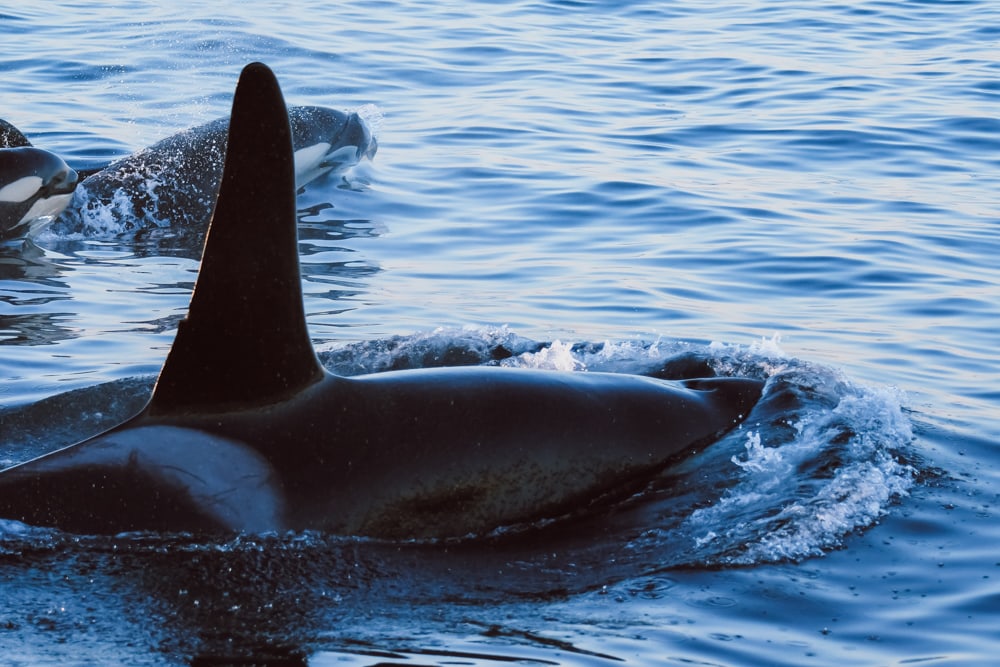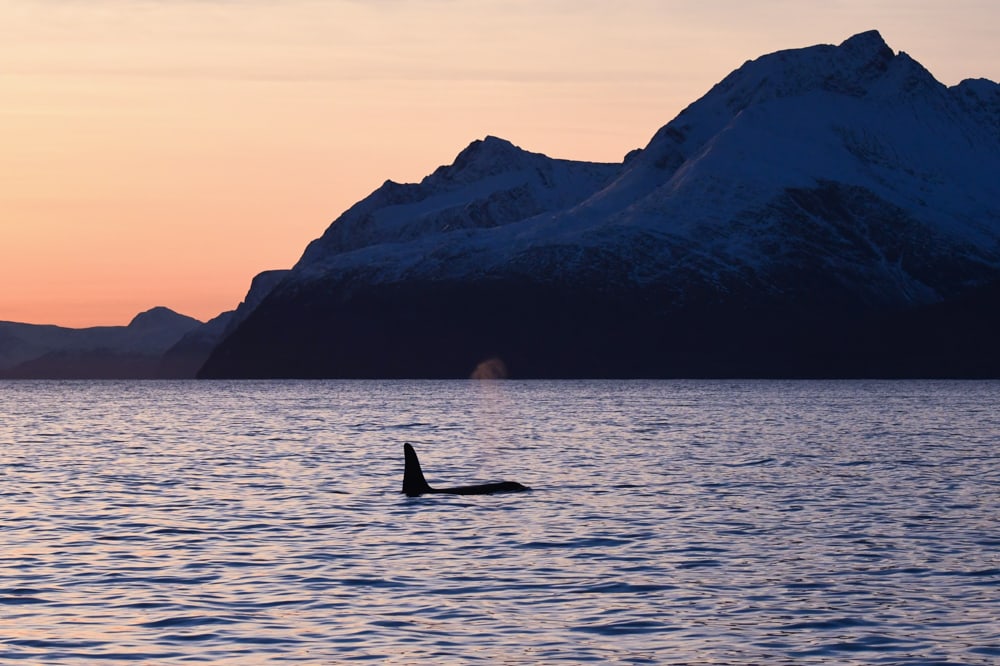 Is whale watching ethical?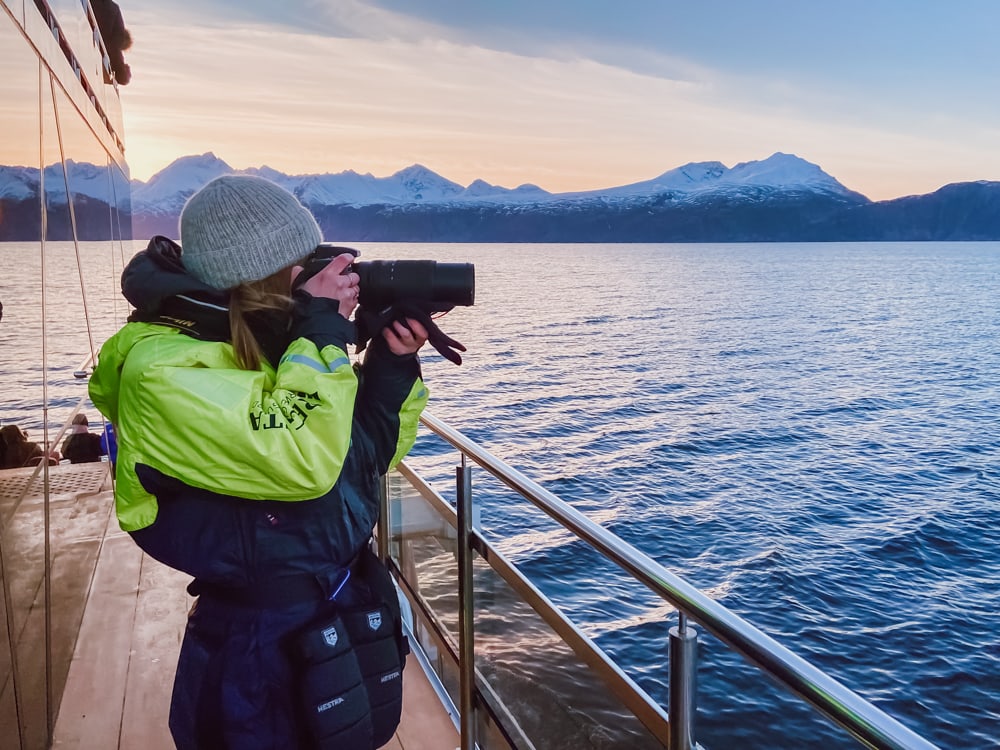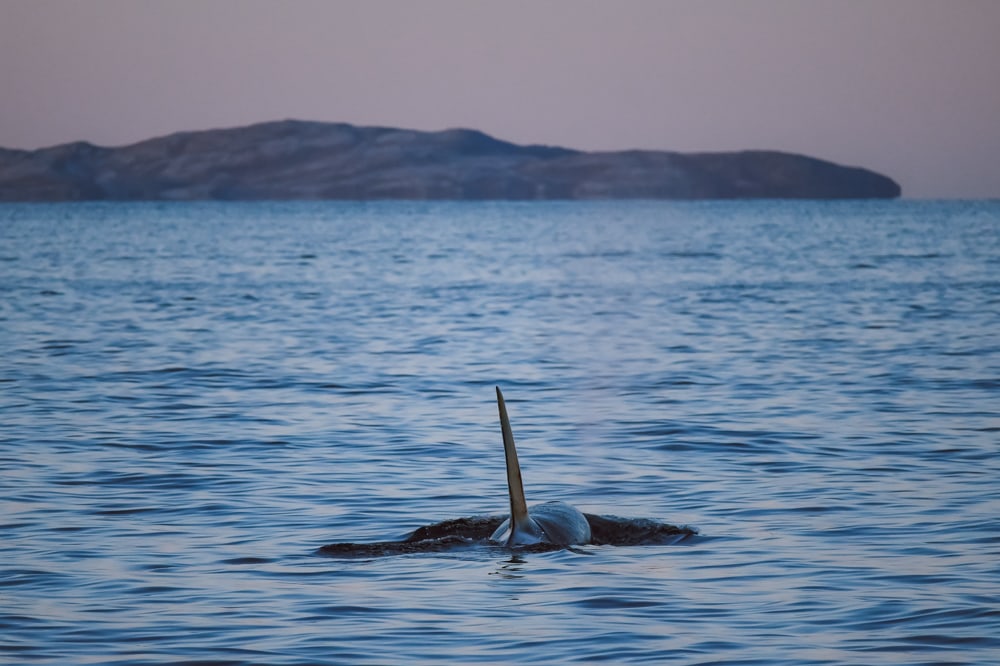 Well, this is something I get asked quite a lot and it's complicated. There are definitely companies here that have bad reputations around the whales. In my opinion, bad behaviour includes:
driving too close to the whales, instead of resting and letting the whales come to you
driving behind the whales or cutting them off by driving in front of them (slow cruising with whales alongside/parallel to them is better)
following them around at high speeds (not only is this bad for the environment, but it's really noisy for the whales and often stresses them)
So it's really important to do your research before you book a whale tour to make sure you go on one that is committed to prioritising the whales! I usually do this by reading a stupid amount of reviews, or I go with a company that has been recommended to me.
Luckily, there are plenty of good-hearted whale watch groups who are making the right steps towards more ethical whale watching practises.
Today I went on this whale watching excursion with Brim Explorer, a boat leaving directly from Tromsø. Some companies take you on a coach to Skjervøy and then you take rib boat from there, but this one is straightforward as everything is on one large boat without any transfer necessary.
They were respectful of the whales, avoiding following them too much, and they switched their engine to electric for a quieter (*note, not silent as they advertise, but I am researching acoustics… so maybe I am a little picky on the topic of underwater noise…) effect on the whales.
This year there were a record number of whales in the area, according to Norwegian Orca Survey, which was great news and prevented boats overcrowding the whales, as we've seen in previous years.


What to expect on whale watching trips?
Expect a LOT of whales! Skjervøy is one of my favourite places in the world to watch whales and I've travelled around for them quite a lot. The scenery in northern Norway is stunning, particularly in mid-to-late November when we have a lot of pink and orange skies. This is my favourite time to see the whales up here.
Whilst whale watching you can expect a lot of action! The reason the whales are in such a protected fjord location is because they are following the herring into the area. This means there's a lot of fishing activity going on, alongside a lot of whales with full stomachs. So you might get to see some feeding in action, which is great to watch.
The trip I took also had a wide variety of educational presentations, which I really valued. This was a nice way to introduce the whales and give a background with local Tromsø information.
Added bonus: there was a bar selling food and drinks (including alcohol if you want to make it extra fun) so it was a nice comfort option with big glass windows to take in those stunning mountain views!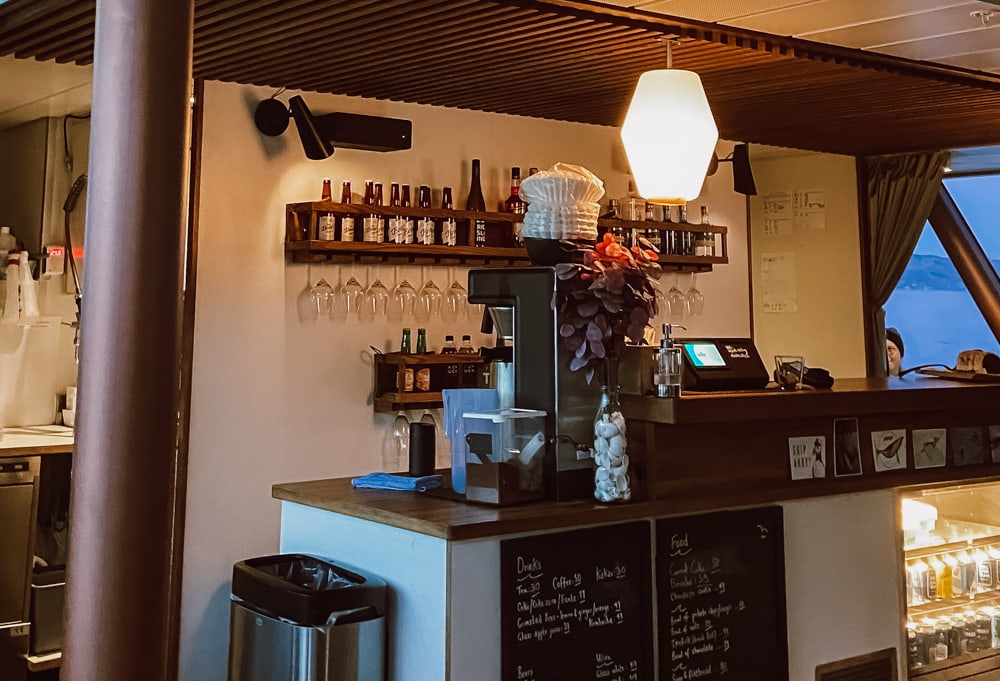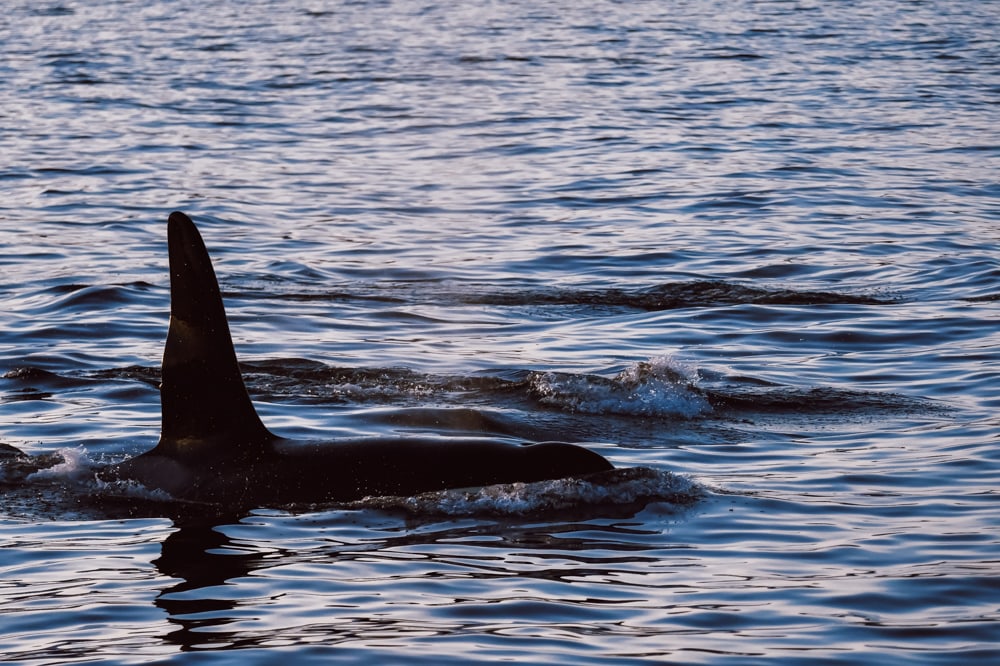 I love whale watching. It's a beautiful way to enjoy nature – just make sure you book with a respectful company. I was pleased with my trip and actually booked with them again the following week when my best friend came to visit – so I recommend! Check current rates and availability for whale watching with Brim Explorer here.
Thanks for reading my waffle about whales… I could do it all day… (to my friends: I'm sorry).