I get so many questions from people planning a trip here with their families, asking for tips for traveling in Norway with kids. And usually I just say that I'm sorry, but I don't have kids so I don't have any tips to give.
But actually I do have a lot of friends who have kids, and while I've only lived in Norway for five years, I traveled to Norway almost every year while growing up. And oh right, back then I was a kid!
So after digging through my memories, quizzing my Norwegian friends who are parents, and polling social media, I've pulled together a list of all the most important things to keep in mind when traveling Norway with kids.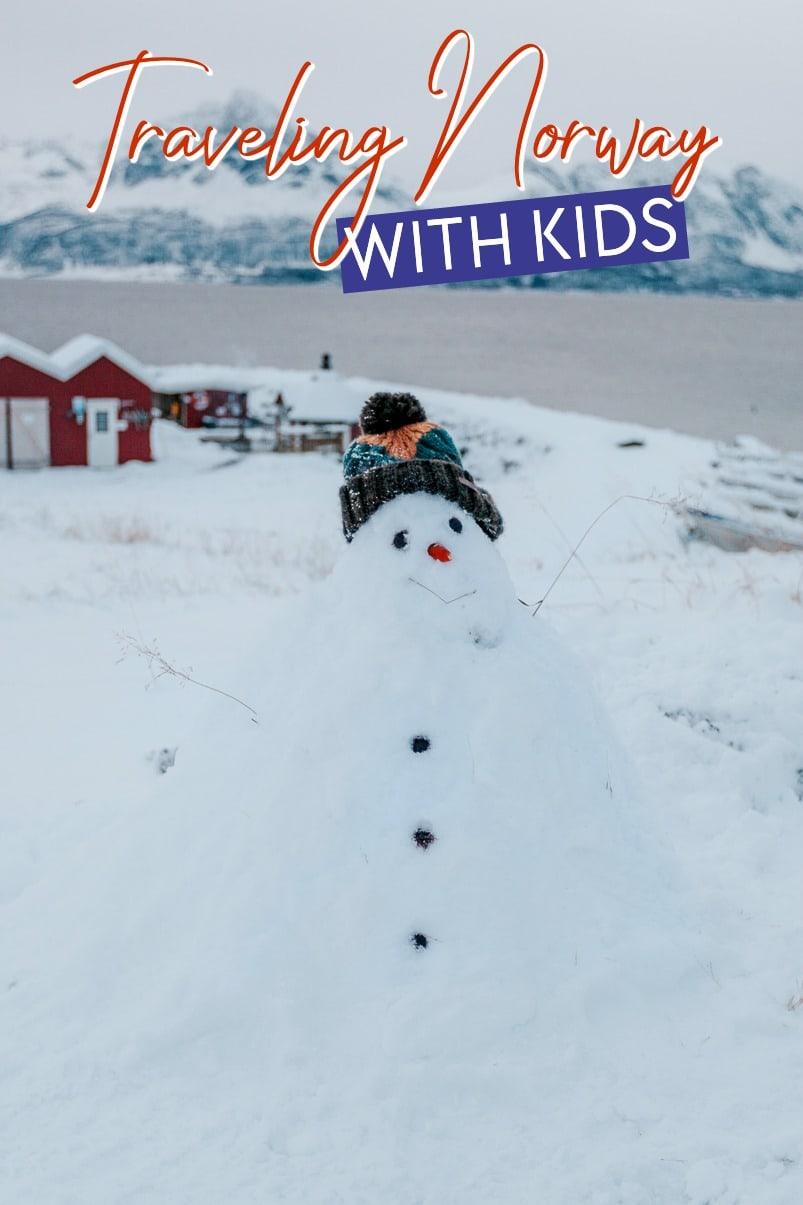 Norway Travel Guides! I've gathered all my best advice for planning an incredible trip through Southern and Northern Norway in two 95-page ebooks covering my top recommendations for places to visit (both on and off the beaten path), the best times of year to visit, how long to visit for, the best accommodation choices, transportation, what to eat, what to pack, and how to plan the perfect itinerary.
Norwegian history and culture is like a real life fairytale
Norway is of course famous for its beautiful landscape and a lot of people come here solely to enjoy nature, but I remember as a kid being so enchanted by the stories here. This is the land of the Vikings, trolls, the Sámi people who still herd reindeer, and let's not forget Frozen. There are so many fun stories in Norway's history and culture, which you can explore at museums here or even just by speaking with locals.
Beware of Norway's winding roads
I have so many amazing memories from my travels around Norway as a kid, but one unfortunate feature in all of them is me puking by the side of the road. I usually couldn't manage more than a couple of hours on Norwegian roads before getting sick.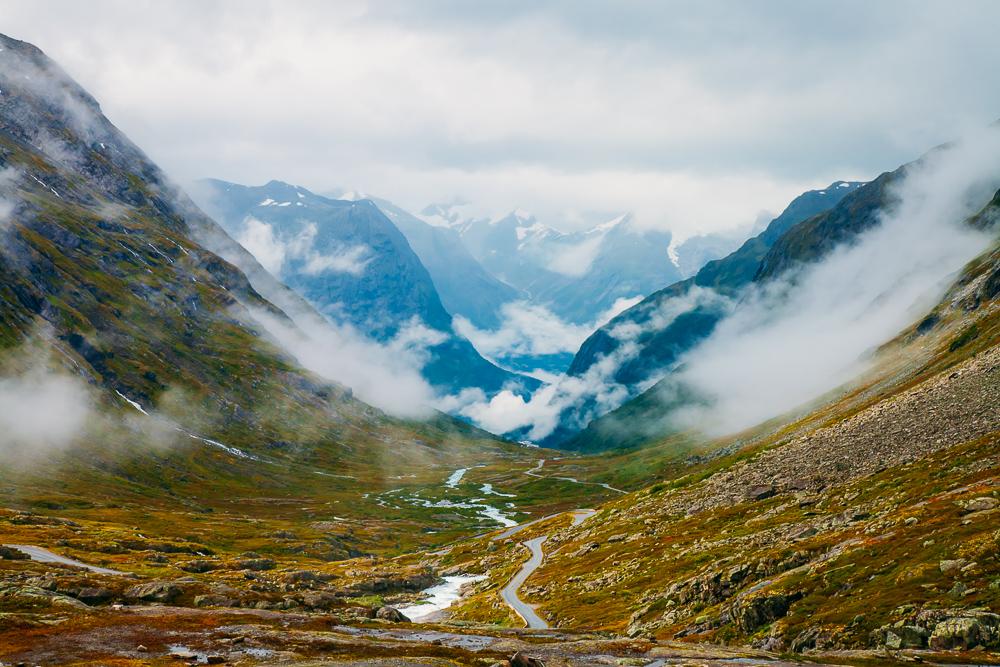 Norwegian roads are all twists and turns, and you won't really find any big straight highways here. Of course this means the views will be epic! But you probably won't be pulling over just to take photos.
And on that note, maybe try to avoid buses if your kids are prone to motion sickness. In fact even at 31 I'm still avoiding buses here. I always get much more sick on a bus (especially if I have to sit towards the back), plus being stuck on the bus for hours while throwing up is always a nightmare.
One thing that has hugely helped me with motion sickness is Sea-Bands. You can buy them at most pharmacies in Norway, but they're cheaper on Amazon.
We also have carsickness tablets called Postafen, which you can buy at pharmacies and some supermarkets (at the register), but honestly I notice zero effect with these pills. So if you want something stronger like Dramamine you'll need to bring it with you (though ugh I hate how Dramamine makes me feel).
I was about to apologize for all this talk of getting sick, because gross, but then I remembered that I'm writing this for parents, so I'm sure you're not phased a bit.
Travel Norway by train, and try to book the family car
If you've started planning your Norway trip you've probably noticed that distances in Norway are deceptively long. Like yes, driving from Oslo to Bergen will take over seven hours.
So if you want to avoid seven hours of carsick kids, maybe don't take a car?
I love traveling by train in Norway. In fact one of the top reasons I moved to Mosjøen is that it's on the train line, so I no longer have to take a bus to the airport.
Some of the larger trains have special designated family cars with little play areas, so keep an eye out for that when booking your train tickets.
And if you want to see Norway's most beautiful train journey, head north! Sorry, Flåm, but I personally think the stretch from Mosjøen to Bodø has the most spectacular views of any train journey in Norway.
Book accommodation early and look for cabins
I've said it before and I'll say it again, book your accommodation early, especially if you're visiting in the summer!
If your kids are in school you're going to be visiting during school vacations, which will likely be high season here.
Accommodation in the popular areas like Bergen and the fjords books up really quickly so try to reserve early, though I would also highly recommend avoiding the super touristy areas. I've written more about this here, but basically I would try to get off the beaten path a bit. You can find a list of all my Norway itineraries here.
Personally if I were planning a trip around Norway with a family I would try to book cabins on Booking.com or Vrbo. It will likely work out much cheaper, and having a kitchen (and often washing machine) will make things a lot easier.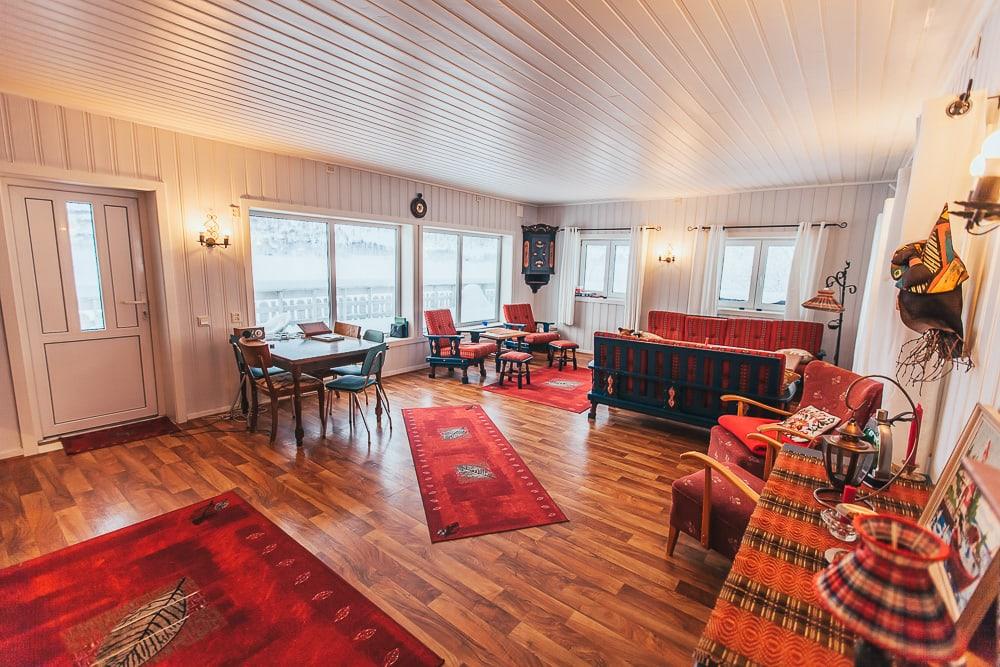 The midnight sun and polar night can mess with your sleep schedule
If you're visiting Norway in the summer be aware that it never gets truly dark here at night, and if you're traveling above the Arctic Circle the sun might not even set. And on the flip side, in the winter the sun won't rise.
So be ready for crazy sleep schedules! I'd also consider bringing some blankets to hang over windows in the summer, as a lot of places won't have black out curtains or shades. Or you could bring some cute sleep masks for the family!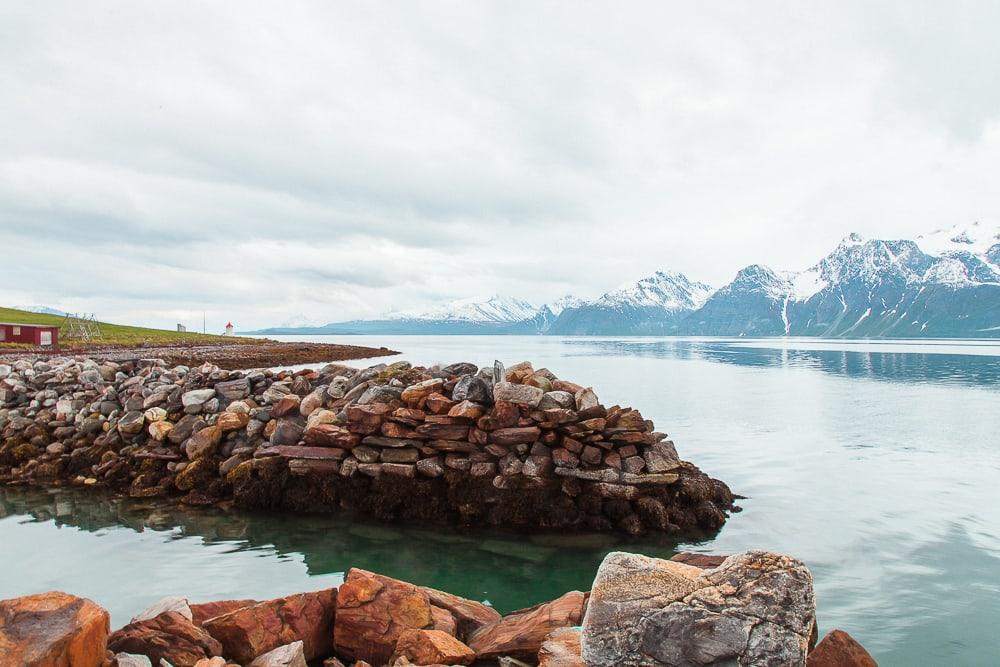 Norwegians are shy, but also friendly
Norwegians can come off as cold, but that's no reason to be afraid to speak to them. Almost everyone will be really happy to answer any questions you or your kids have, and most people here speak nearly perfect English. While Norwegians won't always approach you to offer help, I've always found people here seem genuinely excited to help out when asked.
Overestimate the difficulty of hikes
If you're visiting during the summer or early autumn you'll definitely want to get out and enjoy the beautiful landscape here, which usually will mean going for a hike! Some of my favorite memories as a kid here are from going on hikes with my family.
I always tell people to ask locals for hike suggestions, as online you'll only find the really popular (and often crowded) hikes. But I also always tell people to overestimate the difficulty of the hike, and this is probably especially important if you're taking your kids along.
Seriously though, if a Norwegian says a hike is "flat and easy," know that the hike will be sort of steep and maybe medium difficulty, and if they say a hike is "steep in areas, but not too difficult," know that this hike is going to really test your limits! I've written more tips for hiking in Norway here, but basically I would say be flexible and prepared to turn around if things get too difficult, and always bring lots of snacks and water.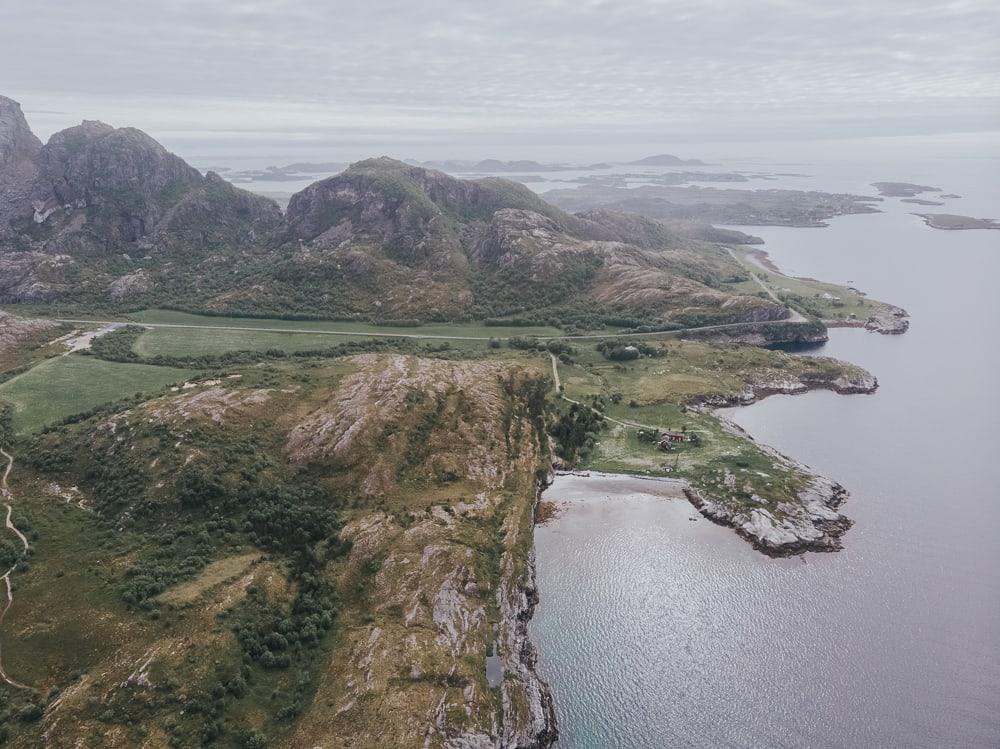 Prepare for all the weather
The weather in Norway can change in an instant, so you always want to be prepared.
You'll want to have lots of layers to add and remove as the temperature changes throughout the day, and definitely bring waterproofs for the whole family. You can find my guide for packing for winter in Norway here and summer in Norway here.
On that note, when you're planning outdoor activities be aware that the weather often won't cooperate, so you'll want to have some back up plans for things to do if you get stuck inside.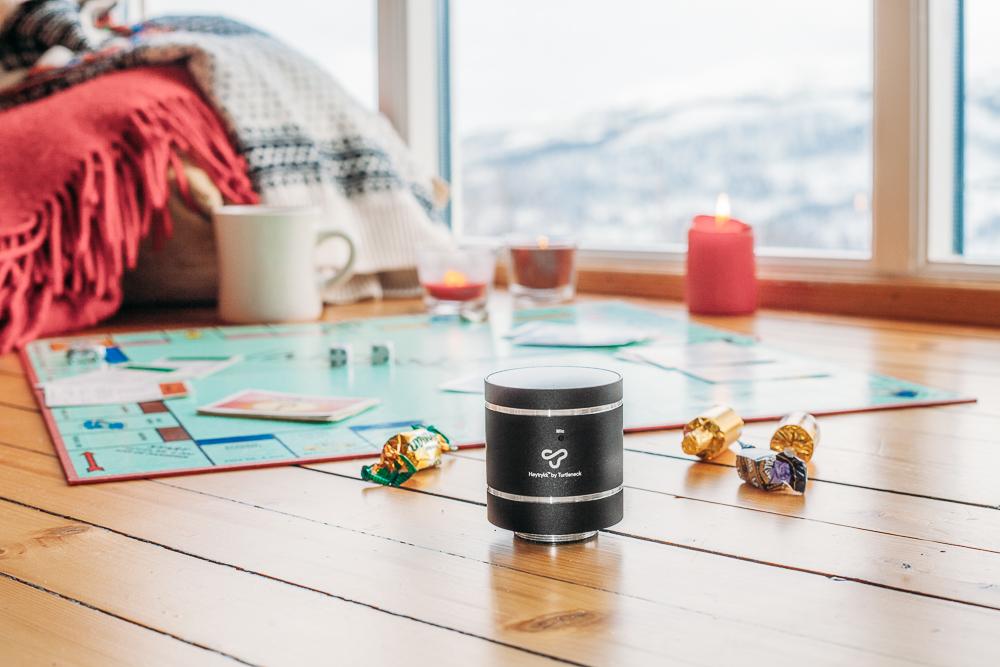 Most northern lights tours are not kid friendly
Speaking of weather, I can't tell you how many people have asked me if it's safe to bring children to Norway in the winter, or if it's too cold.
Um, we have kids here too?!
As long as you have lots of warm winter clothing and proper snow boots, I'd say Norway is a dream for kids in the winter. I mean is there anything more fun than playing in the snow?
Though that said, if you have really young kids who aren't used to the cold you will want to make sure you don't stray too far from the warmth of the indoors.
And unfortunately, that does rule out a lot of northern lights tours. In fact a lot of these tours have age limits. They tend to run late at night, as highest aurora activity is late in the evening, the tour buses might not be equipped with baby seats, and often these tours drive way out into the wilderness searching for clear skies, and so they can't easily return if someone is too cold or needs the bathroom.
But this doesn't mean your kids can't also get a chance to see the northern lights!
You could try to book a private northern lights tour, or chase the lights alone from a rental car. Though actually I would advise simply staying at a northern lights hotel with huge glass windows, where you can watch for the lights from the comfort of your room. Then you can run outside if you see them, but you won't spend hours waiting outside in the cold.
I've listed my top choices for northern lights hotels in Norway here. And if you want more tips for planning a northern lights trip, you can check out my northern lights ebook here.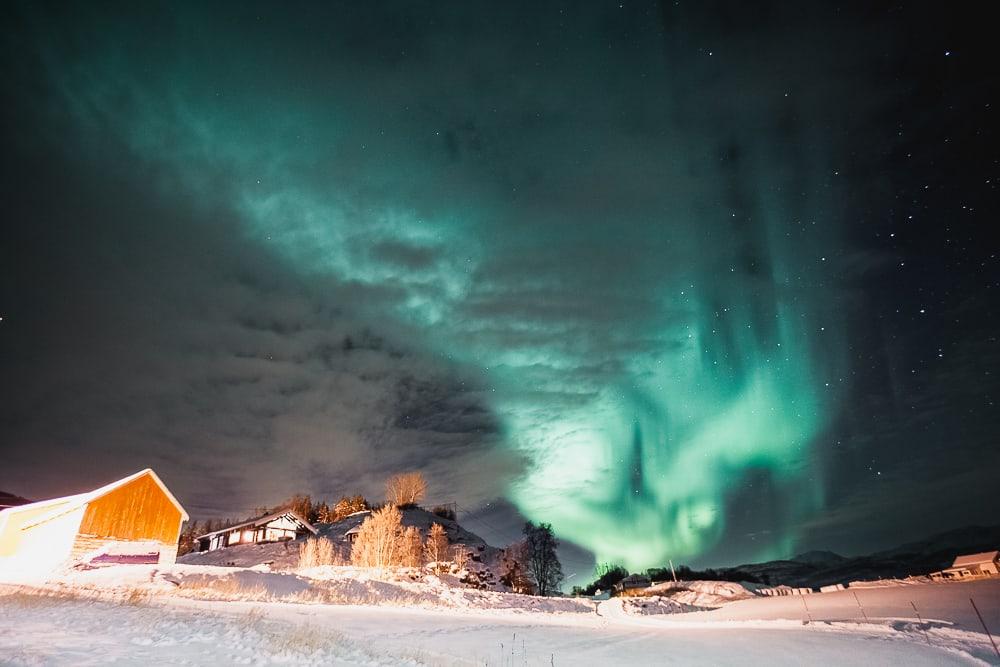 Do you have any more tips to add? Please share in the comments!