And once again I'm staring at the calendar in awe – it's already December?! After a worrisomely warm November, at least it's starting to look like winter here. Well, for the short time it's light enough outside to see what it looks like.
Actually this photos is sadly a lie. I took it from my apartment window a couple of days ago, but then yesterday the weather took a turn back towards autumn and the snow was all rained away! I guess I will have to wait a bit longer to take photos of Trondheim in all its winter glory. Though the snow better come soon, because in a couple of weeks I'll be heading down to Telemark for Christmas.
November was a month of waiting. Waiting for snow to come, waiting for Christmas to start (duh!), and waiting to hear about a new job (thankfully that wait should be over in a few days).
The Trondheim Life
Life in Trondheim started to feel much more normal this month – in a good way! Dan and I spent more time out with friends, went to some small concerts, and celebrated Thanksgiving with new friends. How typical that I finally feel like I'm settling in here, and now I'm about to leave for a few weeks – or potentially even longer. Sorry to be annoyingly vague, but there's a small chance that I won't be spending this winter in Trondheim. We'll see!
The Language
After last month's language breakthrough, I feel like my Norwegian didn't improve a ton during November, though I guess at this point the progress is going to slow down anyway. But I'll be spending most of December hanging out with my grandmother, so I should be getting a lot of speaking practice!
This month the big Norwegian breakthrough came instead from Dan. He's started to laugh at Norwegian jokes on TV! Ha, that sounds like the sort of thing a mother would write down in her baby's journal, and I guess learning a new language is a lot like being a baby again. I'm happy to report that we are both making healthy progress towards becoming fully functioning adults! What a relief.
The Blog
Two quite different posts this month pulled a lot of readers out of the woodwork to comment, which is always exciting. The first was I Care More About Paris, a post which I was relieved to see most people read through to the end instead of judging it based on the title, and the other was Heart My Apartment. I thought I was publishing this mostly so that my sister could finally see what my apartment looks like, so I was surprised to see  how many people read it!
I just realized I published nine posts in November. Is that a lot? Are you sick of hearing from me? December will probably slow down, as I'll be busy baking Christmas cookies and dancing around my apartment to "Christmas is Here Again."
Who am I kidding? Prepare to be bombarded with photos of snow and Norwegian holiday magic – apologies in advance!
A preview of what's to come (from Christmas in Norway last year)
The Instagram
I was a little surprised that this was my most popular Instagram photo of the month. I think it might have less to do with the photo, and more to do with how excited everyone is about snow!
The Pinterest
Wait, since when do I include Pinterest in these monthly roundups? Since never, but this time I just had to include a little note about it.
After my (largely sarcastic, sorry about that) post How to Start the World's Best Travel Blog where I mentioned how much I love Pinterest, I've gotten so many questions about Pinterest. To be honest though, I really don't want to write any more about it here, because I know so few of the people reading this are bloggers themselves.
At the same time, I don't want to leave your questions unanswered! I just checked, and I had over 400 referrals from Pinterest yesterday – that's nearly a third of my entire blog traffic for the day – so it's not a platform you should be ignoring. I thought a lot about it and decided it would be easiest to put together a new email list just for other bloggers, and next week I'll send out a series of videos to that list explaining exactly how I use Pinterest to drive traffic to my blog, while spending as little time on it as possible (no more than an hour a week). If you're interested you can sign up here, and you'll get your first video on Monday, woohoo!
The Blogs I ❤
I've featured both of these bloggers here before, which just makes me so happy. I love seeing how many people have returned to be featured again.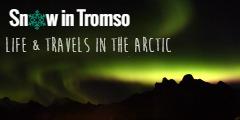 Snow in Tromso follows Van's studies and travels in the Arctic, and she writes refreshingly earnest posts about both the highs and lows of life in Northern Norway. Not to get all bossy on you, but everyone needs to read her post about her road trip through the Lofoten Islands. Dan and I just started watching a new series about Lofoten and immediately started brainstorming ways we could move there – it's just that beautiful.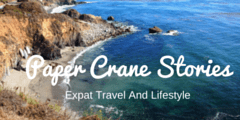 Paper Crane Stories used to follow Joella's life in Beijing, and now follows her expat life in California. While I loved reading about her jaunts around Asia, I've found myself even more engrossed in her posts about life out West – a region of the U.S. I've seen embarrassingly little of. Her photos of Joshua Tree had me aching to take a U.S. road trip – isn't the landscape just breathtaking?
If you're a blogger interested in being featured just head over to this page!
How was your November?
You can read my August, September, and October recaps here, here and here.