It's now been one year since I moved to Norway. I'd love to be all "wow, time sure flies!" but honestly, this year has been really long. Really long in some amazing, magical ways, and really long in some oh my goodness can I just move to Belgrade already? ways.
To tell the truth, I'm a little relieved the first year is over. I couldn't be happier with the place it's brought me and the journey here was filled with some triumphant wins, but it was also marked by a lot of struggles, and even a few fails. Transitions, guys!
Win: the other day after talking with a man in the shop for a bit he asked me how many generations my family had been in Rauland
Ha! I mean sure, he was in his 80s, hard of hearing and, most importantly, from Oslo (so probably thought that my American accent was part of the quaint West Telemark dialect up here) but I'm totally going to take that as a language win!
Meanwhile Dan gets mistaken for a Swede on a weekly basis now, so I think we're both making fine progress with this language thing.
Fail: our apartment in Trondheim
When I think back to how excited we were to sign our lease this time last year I feel so sad for past Silvia and all the struggles that apartment was about to dump in her lap.
Pick any month over the past year and I'll tell you which particular apartment related rage I was in – and I really hate being in rages. So much senseless anger wasted on people who really did not give a hoot. Not even half a hoot. It was the worst, but now the lease is up and it's all over.
Fail: picking a permanent home
It's funny to think that this time last year I was so sure that I was moving to the place I would be living forever. Or for at least more than six months.
I was so proud (and relieved) to have finally chosen a place to settle after years of nomadic living. But while yes, I am happy to know that Norway really is the place I want to call home, now I realize that this country is like, really really huge, and I'm not even close to picking out the corner of it I want to settle into.
Should we stay in Telemark? Move west? Move north? Ålesund? Lofoten? I mean, I've never been to either, just like I had never been to Trondheim, so it's probably too early to know. Ahh the suspense!
I just hope wherever we do settle has a pub for Dan to watch Arsenal games and a dance studio for my inner ballerina who while loving the fabulous views, is getting a bit tired of only having mountaintops to dance on (it's really hard to twirl on moss). Totally doable, right?
What I do know is that I want to live somewhere breathtakingly beautiful. If these past months working at a supermarket in Telemark's prettiest mountains have taught me anything, it's that location definitely takes priority over job description for me.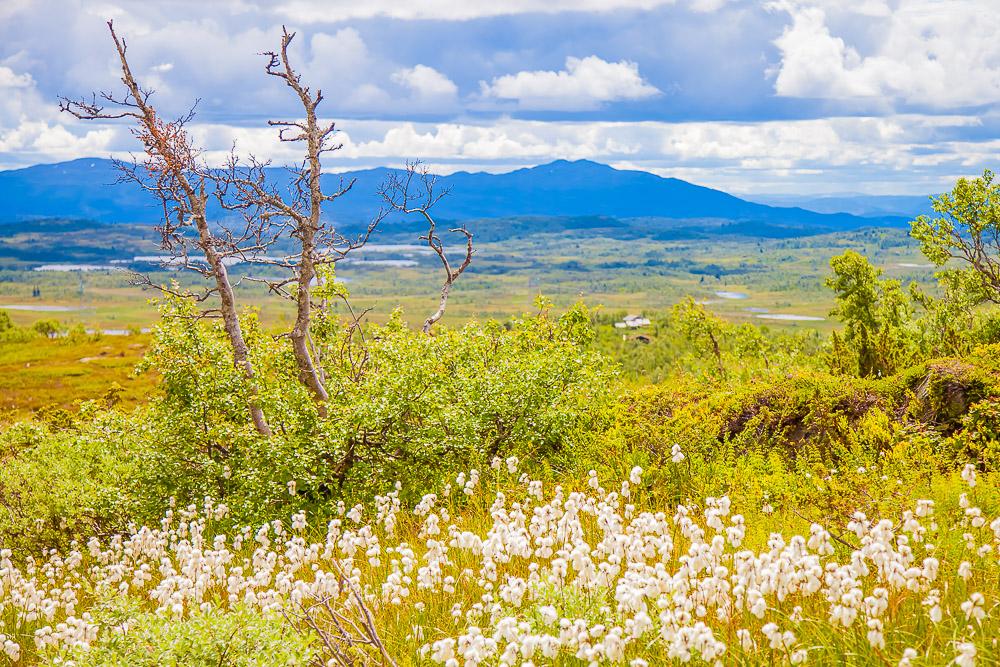 Struggle: finding my post-backpacker footing
Life after backpacking is weird. I may have had the odd breakdown or two, but now I'm starting to get the hang of this only traveling for 1 to 11 days at a time thing.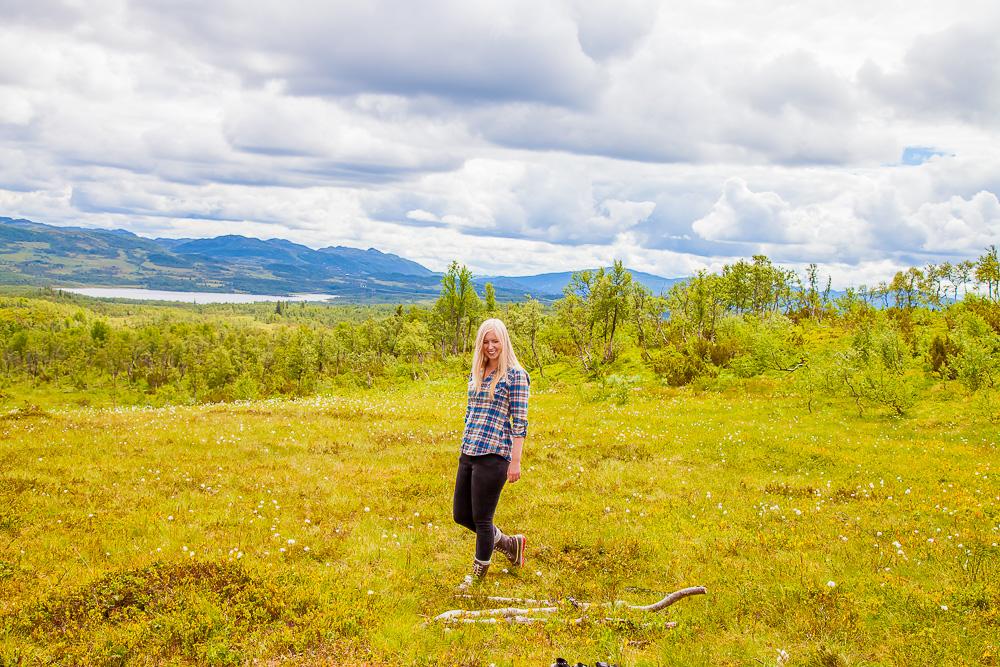 Win: nesting
Dan and I are now the proud owners of a sofa, a bed, a washing machine, several carpets, bookcases and throw pillows, a record player, and the cutest little red car.
Sure, the car and record player are the only things here with us in Rauland, while the rest of our stuff is quietly chilling in a storage pod in Trondheim, but one day we will get our hands back on all our grown up possessions and then we'll be real adults!
Struggle: slowing it down
No, I'm not just talking about no longer being on the move. Everything seems to happen at a slower pace here.
There's the whole lack of customer service and complicated web of bureaucracy thing that holds up a lot of tasks in Norway, the living up in the mountains far away from a lot of modern conveniences thing (my phone recently broke and it took a good two weeks to get my hands on a new one), and the whole language barrier slowing down communication thing.
Though I do have a secret suspicion this slower pace could actually be a really good thing. Except when the mountain WiFi is too slow to stream episodes of Gilmore Girls.
Win: falling in love with photography
While we were backpacking together I usually put Dan in charge of taking photos of places but now he rarely manages to pry the camera out of my hands.
Living in such gorgeous surroundings makes me want to take photos everywhere always, and I even splurged on a super fancy 5D Mark II. Oh my goodness, swoon. Like, take a look at my Instagram feed and you will easily spot the point a few weeks back where I start using the 5D.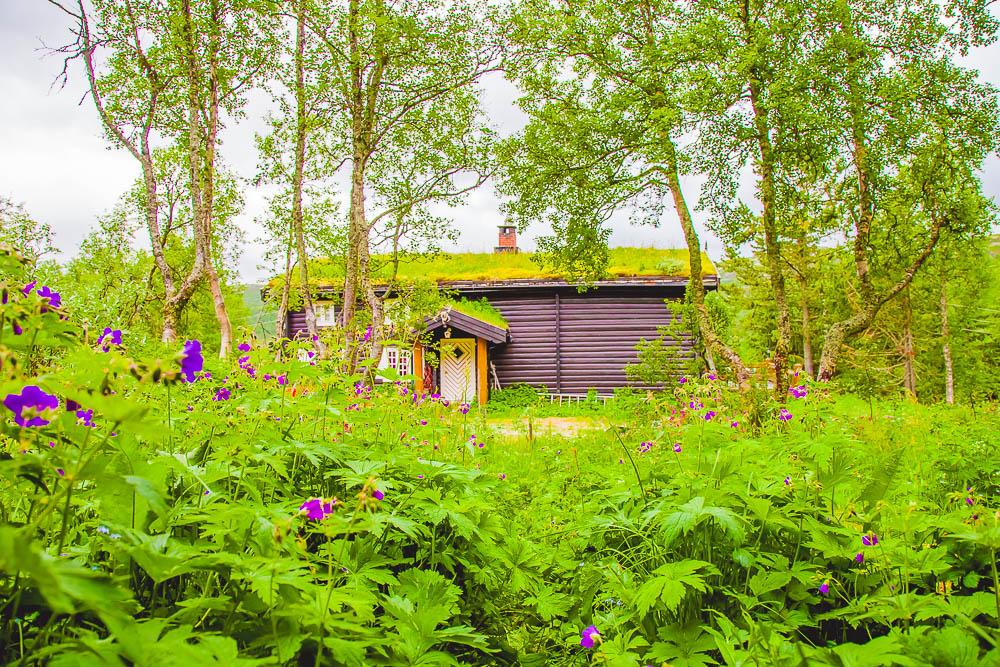 Is it problematic being this attached to a lump of plastic and glass?
Struggle: not breaking up
Dan and I had a pact that we couldn't break up within our first three months in Norway, but we really could have extended that to a full year, because it takes a long time to get used to living in a new country.
I'm just thankful that we always had enough perspective to know to blame Norway, not each other. Moving to a new country is hard! But oh does it feel good when you get past the tough bit. Would it be gross to end this with a #blessed?
Struggle: longterm commitment
To a place, duh!
My dad asked why I don't want to just stay in Rauland forever and I rolled my eyes hard. Stay here? That's so boring!
But then there's a little voice in my head whispering who says I won't feel that way about the next place after a year or two? Because I have never before in my life lived somewhere that I didn't eventually plan to leave.
Win: incorporating brown cheese into my diet
Don't get me wrong, I still think it's super gross on its own, but I do love a few slices of it melted into a good moose stew. That's right, Norway, I can totally fit in here.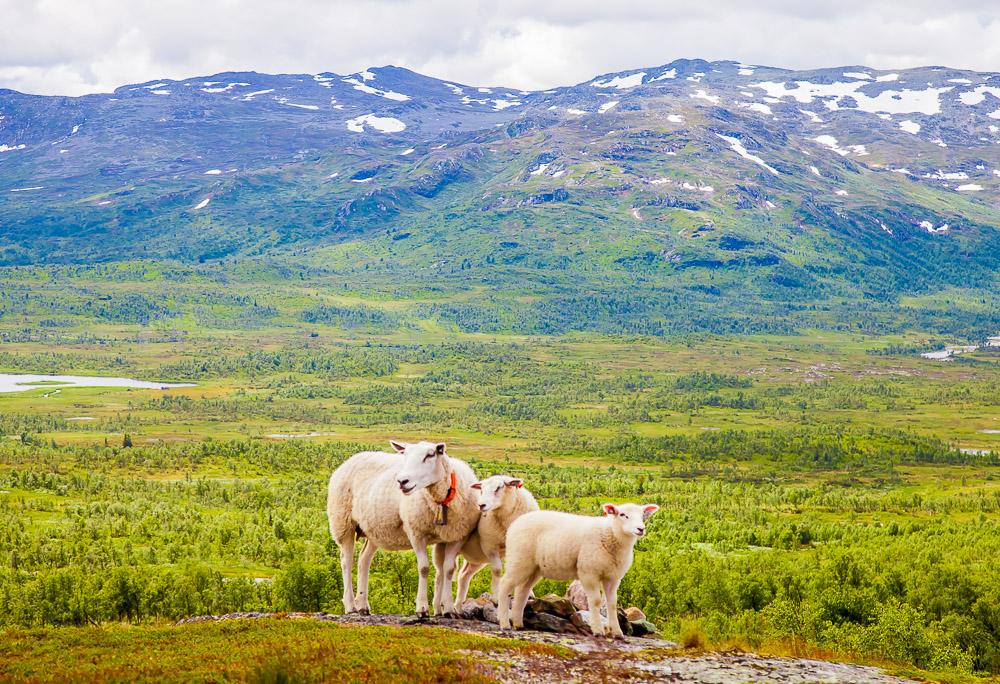 Fail: all of my friends here are under the age of 20
I guess that's what happens when you work at a supermarket? I mean, maybe I should label this a win because it means I'm like, totally youthful and hip and happening.
Too bad I won't see any of them when the summer ends because they'll be too busy with high school.
Win: I got a new backpack!
A few people have asked if I'm planning to change my blog name now that I'm no longer a backpacker (hello, I make a Norwegian wage now!), and I did briefly consider it until I realized that my shoulders are now pretty much permanently attached to a new backpack.
It's much smaller and perfect for both day hikes and up to two weeks worth of carry on luggage, which I think pretty perfectly sums up where I stand in regards to travel these days. So like yeah, thanks for asking, but I still totally heart my backpack.