Updated March 2020
Uh… yeah, I just counted how many foreign languages I've studied so far in my life and it's been twelve!
Though in defense of the version of me that isn't 100% nerd, I only studied about seven of those languages with any real intensity or commitment.
Anyway, if you're home alone and as bored as me – or just feeling motivated to improve yourself! – I thought I'd share my best language learning tips.
I'm also sharing these at least partly in the hopes that you guys will share your own language learning tips with me in the comments, because I could always use some more help. And if you've never learned a foreign language, maybe take this post as a sign that now is the time to start!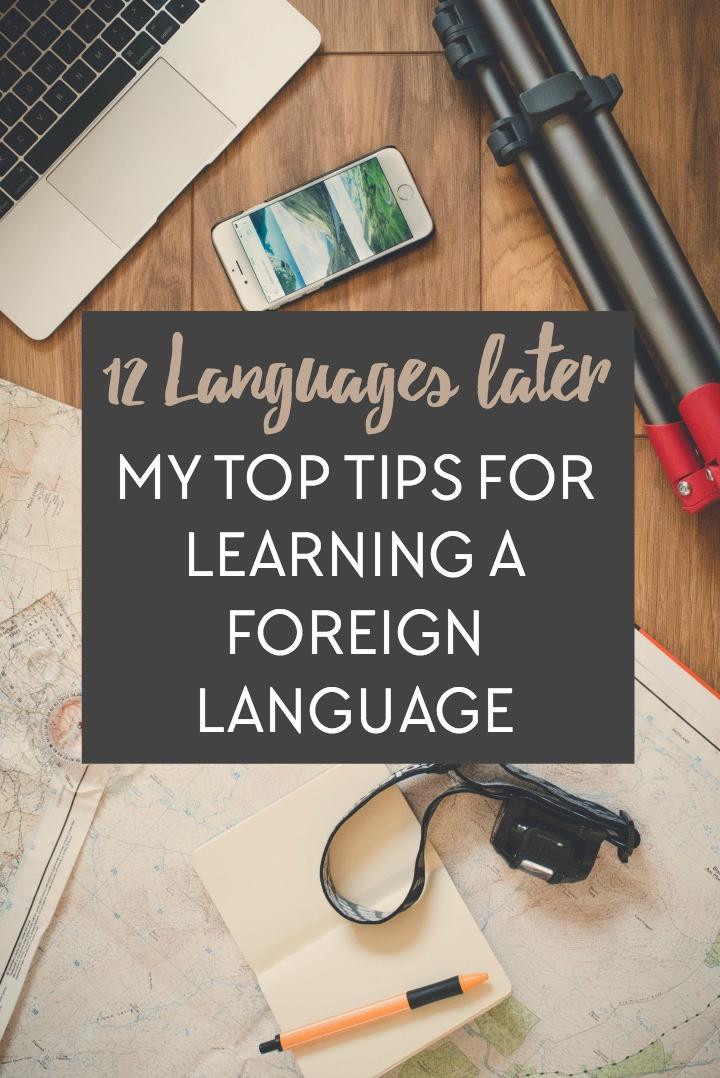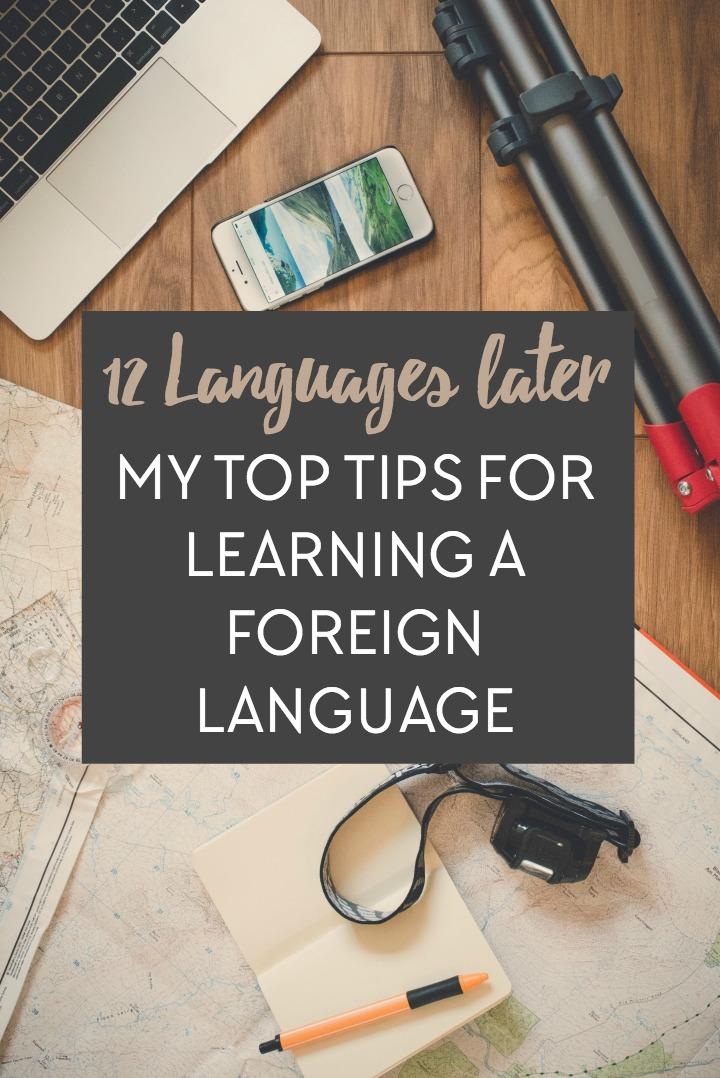 Follow your interests
Even if you're totally excited about this new language learning journey you've embarked on, at some point or another chances are studying this new language is going to feel like a chore.
My best piece of advice is to find ways to incorporate your studies into things you're already interested in.
For me, that's reading. More specifically – and it's totally fair if you make fun of me for this – I like to read blogs in other languages.
I'm a huge fan of blogs (um, duh), but also I've found them to be the perfect learning tool because they're usually written in a very colloquial way. I mean, this of course isn't always the case, but for the most part bloggers tend to write the same way they speak, so you don't have to worry much about adopting strange terms that are only used in writing.
Movies are also a really good tool, especially if you can find subtitles in the language you're learning as well. The subtitles annoyingly don't always exactly match what's being said, but it will still keep your brain listening and reading in the same language.
Music is another way to start listening to things in your new language. Personally I'm so bad at understanding lyrics even in English so this one doesn't really work for me, but I have friends who swear by learning languages through local artists so I guess it's a thing.
Games are of course also an excellent way of studying a new language! A lot of language learning computer programs include games. I'm super competitive and if I play any game I can be hooked for hours – hours well spent if it means I'm studying a language!
Decide what you want to get out of the language
There are many different reasons to learn a language, and often the motivation behind learning it will help decide how best to study.
I studied Ancient Greek purely to be able to read old philosophy texts (lol, I know) so I focused on grammar and only studied vocab from Greek to English, not vice versa, and I didn't bother with speaking.
On the flip side, when I'm studying a language because I'm planning a trip somewhere, then I try not to worry about grammar and instead learn useful phrases. But then if I'm actually trying to master a language then I'll pay much more attention to grammar and vocabulary instead of just phrases, in the attempts to set a strong foundation.
The beginning is the most exciting part
Seriously though, there's nothing like starting a new language and learning how to actually say stuff! It's such a rush and totally addicting, which I think has actually pushed me to begin a whole lot more languages than I know I'll ever actually learn – I'm looking at you, Tibetan.
This also means that it's totally worth spending a few weeks studying a language before a trip somewhere, because even if you know you'll never pursue the language when you come back home, the learning process is going to be fun and likely make your trip a lot more interesting as well.

Set concrete challenges
When the initial excitement of learning a new language begins to fade, it can be hard to stick with it. The hardest bit for me is definitely when I'm comfortable enough with a language to understand most things and make myself understood.
I'm actually stuck at this stage in Norwegian and it's really frustrating. Like, on the one hand my Norwegian is pretty solid as I can understand most everything and communicate fine, but on the other hand I still kind of speak like a toddler and I know I'm just not improving at all.
The answer?
Ideally I should sign up to take a big language exam (like the Bergen's Test in Norway – most languages have similar fluency exams) because then I'll have to keep studying, and work to master the details that seem unimportant enough in everyday usage that I tend to just ignore them.
Basically when I start getting complacent it means it's time to enroll in a new course or sign up for online lessons, or commit to some sort of challenge that will require me to level up my skills.
Think in the language you're trying to speak
Obviously this one is going to be hard if you only know like, 20 words in this new language, but get used to expressing everything you possible can with those few words you do have. It's really, really hard to translate directly between two languages, especially if they're totally unrelated, and it can lead to really awkward and unnatural sentences.
I think this is also a big reason each new language becomes easier to learn – we get better and better at communicating with a very limited number of words and kind of just going with conversations where we only understand a portion of what's being said.
The best language class I've ever taken was my beginner's Russian course at university where my professor never used any English. It got to the point where I would kind of just forget about English while in Russian class, which helped me to really immerse myself in the Russian language and do a whole lot with the limited Russian I had.
Learn Russian!
Since I'm talking about Russian I feel like I have to say something about how useful a langue it is. Like, I definitely expected my French or German to be of most use during my travels, but I've actually used Russian the most!
I used it in Russia (duh), Central Asia, the Caucasus, Mongolia, and a lot of Eastern Europe, but I also used it in Egypt and Israel and that time Danielle and I hitchhiked with a Russian truck driver in Greece.
Know your strengths – and then ignore them
It can be really tempting to only play to your strengths when studying a language. So if you're good at memorizing vocabulary, then you might want to spend all day doing that, or if you're really good with accents you'll focus on mastering that before you even have any grammar down.
The thing is, the stuff you're good at is going to improve quite naturally, so you don't need to worry too much about it. And if you focus too much on one aspect of a language, then you might actually end up hurting your progress.
I really love grammar, but I usually actively force myself to ignore it when I'm speaking because otherwise I'm going to get way too caught up in tiny details that most people won't even notice.
Be consistent
It's amazing how much of a language you can learn in just a few days. It's also amazing how much you can forget in just a few days.
Language learning is one of those things where it's much better to do a little each day instead of a lot every once in a while. You'll learn way more if you spend 30 minutes studying everyday rather than say, 8 hours once a week.
Every language gets easier
There's a reason people who have studied one or two foreign languages tend to then go on to study even more languages. I think it's a really helpful thing to keep in mind because it means finally trying to learn a new language not only means opening up a new world  in that particular language, but also a whole world of new languages to learn.
Travel!
Uh, okay not until all the travel restrictions get lifted. But then!
Travel has helped me learn so many languages I otherwise never would have had the chance to use, or even thought about learning.
I never, ever would have studied Japanese if I hadn't spent two years on a Japanese island where no one spoke any English, and my university Russian was awful until I spent a few months traveling through Central Asia and the Caucasus.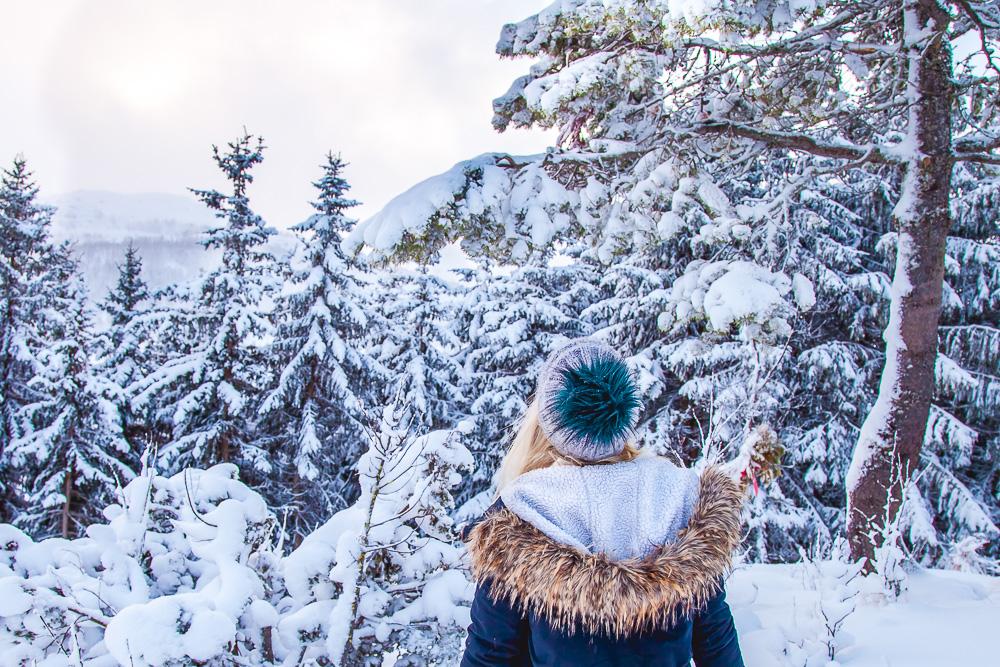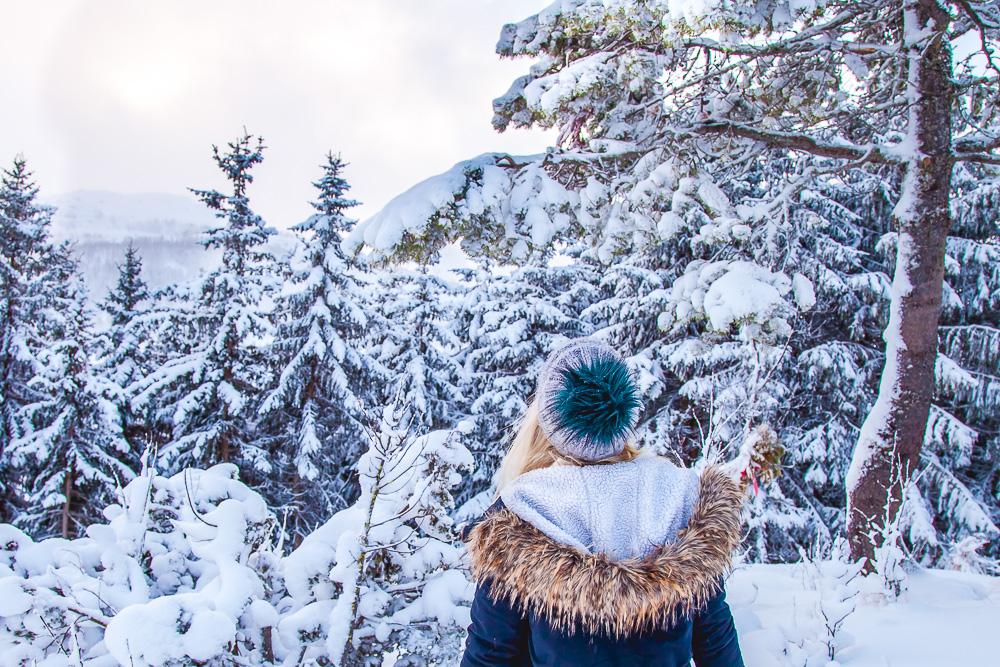 Remember that people have different communication skills
This. Is. So. Key.
There's no better way to kill your confidence in a new language than attempting to speak with someone who just cannot understand you, or you just cannot understand them.
The thing is, it might also be partly their fault. Some people just aren't great at communicating with foreigners and they won't know how to simplify what they're saying or state it in a different way if you're not familiar with the words they used the first time around. Some people also really struggle to understand different accents.
I mean, I have a friend here who can't understand some other Norwegian dialects, so I don't feel bad when my American accent confuses her.
If you have a total conversation fail with someone, don't take that as a sign that you won't be able to communicate with anyone else. Try again until you find someone with better communication skills.
And sorry if this is sexist, but I find that women tend to be way better at understanding my broken language skills  and responding in an understandable way- maybe because we are wired to understand little kids? So like, maybe try to find a mother to talk to, haha.
Use your phone
I mean okay, you know this. But I also feel like I have to include this on this list because of course these new fangled smartphones we all have are so helpful with language learning. Duolingo, Memrise and Quizlet are all great tools.
I've used Duolingo as a general language course (they don't have so many languages, but if they have one you want to learn you should definitely try it out!), Memrise for vocabulary, and then if you're feeling ambitious you could also make flashcards from the words in Memrise and run through them on Quizlet.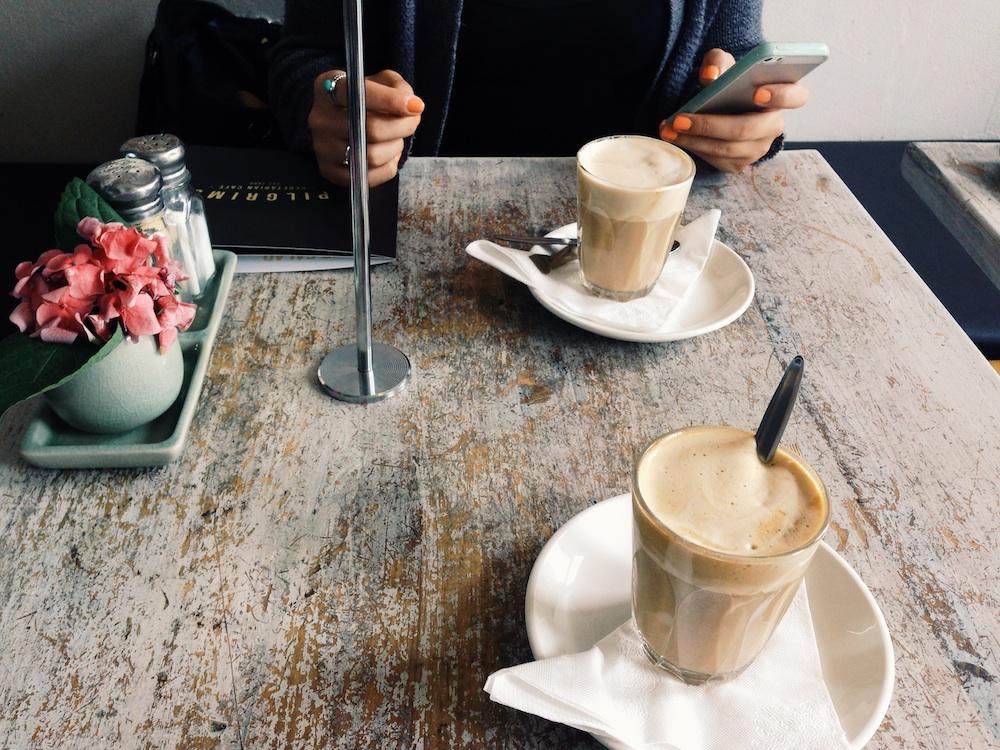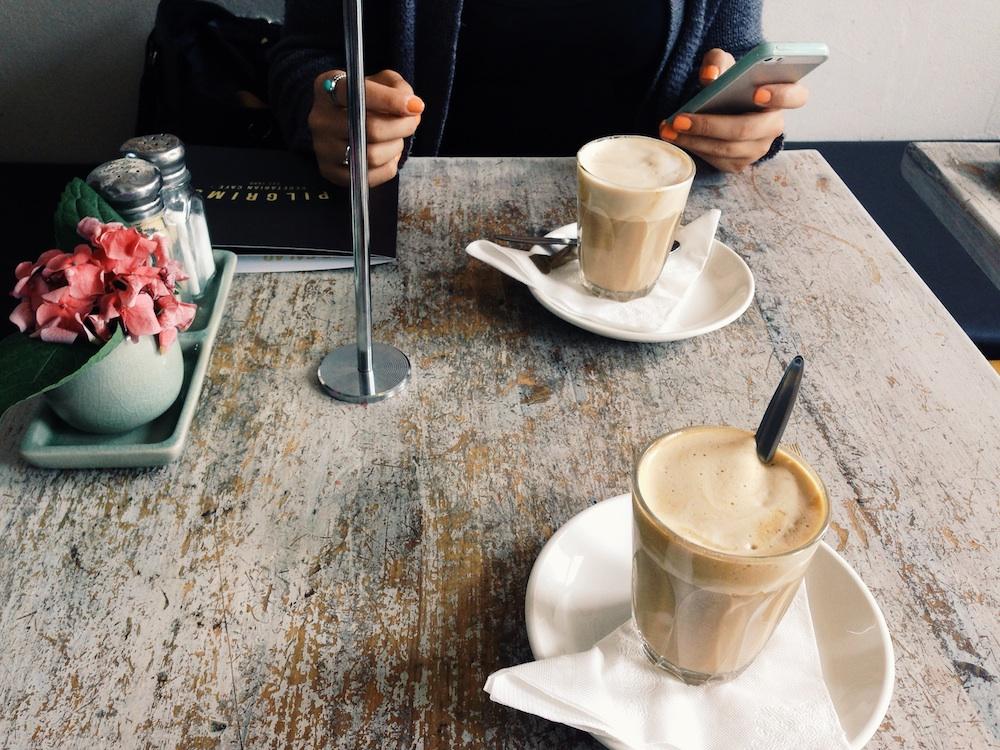 If communication is your aim, find a way to speak the language
As a shy person I'm always so tempted to just learn a language in the safety of my own home, all alone where no one can hear my mistakes and make fun of me.
Of course the problem is, that never really works.
To really learn a language I have to get out of my textbook and actually, like, speak with people. In fact I didn't truly start getting comfortable with Norwegian until I had lived in Norway for five months and began working at the local supermarket. I was forced to speak Norwegian everyday and stopped caring about making mistakes or sounding like an idiot.
So while a language course like Duolingo can teach you so much, you definitely need to supplement it with lessons where you'll actually be speaking the language with someone.
And this is where the Internet comes in handy again: Skype lessons!
I actually recently did a ton of research into online language lessons (remember how I said my Norwegian had hit a plateau?) and my favorite platform by far turned out to be italki. Have you heard of it?
It's a social language learning platform where you can find:
Language exchange partners – here you can find someone who speaks the language you're learning and wants to learn your native language, and you can set up Skype sessions where you spend half the time speaking your language, and half the time speaking their language.
Informal language tutors – you can get lessons with tutors who don't have teaching certificates. They're often very budget friendly – like as low as $5/hour.
Professional language tutors – I think this is the best part about italki. You can find a professional language tutor who will cater a curriculum to your needs. So if you're working with outside materials like Duolingo or Memrise you can set these sessions up to supplement them perfectly. SO helpful, especially if you're between language levels or don't do well in a classroom setting.
I also love that italki has a really big network of tutors so you can try a bunch of different people out to see who you mesh best with (at least personally I've found teaching style has a huge impact on how I learn). Tutors also tend to offer a trial lesson at a big discount too, so you won't waste a lot of money trying to find the best teacher for you.
I wish I had discovered this earlier, as when I first moved to Norway my Norwegian was at such a weird level that I couldn't find an appropriate language course.
I also love that you can just take a few lessons if you want – next time I'm visiting a country where I don't speak the language I'm totally investing $20 in a couple of language lessons!
Lol this post isn't sponsored by italki, I'm just really excited to have found them!
Go ahead and get started!
I can't tell you how often I hear people say "I'd love to learn X language someday." And I get it, I'm a huge procrastinator too.
But you're not going to learn if you never start.
Do you have any tips to add, or a new language you're interested in picking up? Share in the comments!