I can't believe it's already December! Somehow winter managed to totally creep up on me, probably because the weather in Chiang Mai has been anything but frosty.
Still, November in Thailand is pretty magical, with Loi Krathong, the sort of festival that is so much fun that you somehow leave with only three photos of it, another rice harvest, and Thanksgiving! After which I'm happy to report that yes, it is totally possible to cook a turkey in a toaster oven.
But now it's December and I'm once again dreaming of far off places. To me, December means Christmas, and during Christmas the only place I want to be is in a pretty snow-covered town in Europe. Cliché? Maybe. Magical? Totally!
Here are my top picks for places I wish I were visiting this December:
1. Sibiu, Romania
This may be weird, but I usually enjoy the build up to Christmas way more than the day itself. I especially love wandering through cities decked out in Christmas lights and filled with festive Christmas markets. I mean, how beautiful is this Christmas market in Sibiu? Oh how I wish I could disapparate there right now.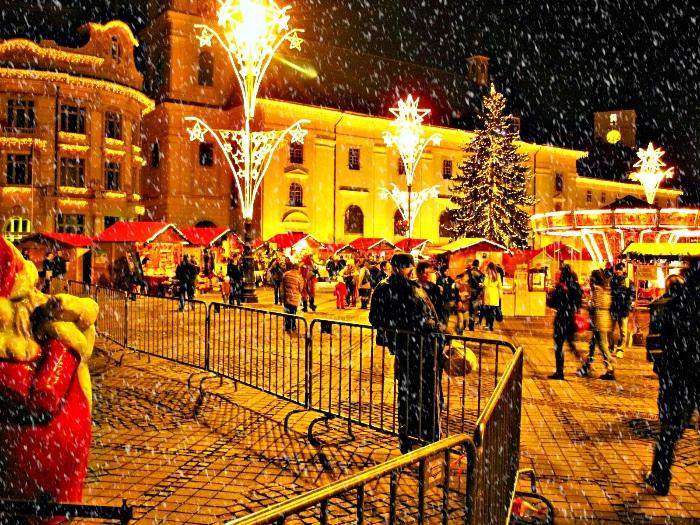 2. Iceland
Growing up, most Christmases my family would fly from Boston to Norway with budget-friendly Icelandair, and even though we only ever had short stopovers there, I still associate Iceland with the beginning of Christmas. Plus, look at this photo from Matt at Expert Vagabond; I'm pretty sure if we peeked inside this cabin we'd find one or two of Santa's elves whittling toys by the fire.
3. Igloo Hotel in Alta, Norway
I've spent a lot of winters in Norway, but I've still never stayed in an ice hotel! After reading Shing's post about her stay at the Igloo Hotel in Alta, a night in an ice hotel has held a top spot on my bucket list. Plus, I've only crossed the Arctic Circle in the summer to see the midnight sun, so I think it's about time for a winter trip up north!
4. Utsjoki, Finland
Once I'm up in Alta I really might as well hop over the border to Finland, right? After reading Larissa's account of her time in Utsjoki, Finnish Lapland I'd say the answer is a resounding yes.
Reindeer! Ice fishing! (Legit) Sami herders! Who's with me?
5. Lake Baikal, Russia

I've hinted a lot about my travel plans for this winter and spring but haven't been able to announce anything yet because everything hangs on my being granted a Russian visa while in Norway over Christmas. But if I do get the visa, then Lake Baikal will absolutely have a spot on my itinerary.
I did wonder for a moment if I'm insane to want to go to Siberia in the dead of winter, but after reading this post on The Polar Route I seriously cannot wait. Fingers crossed!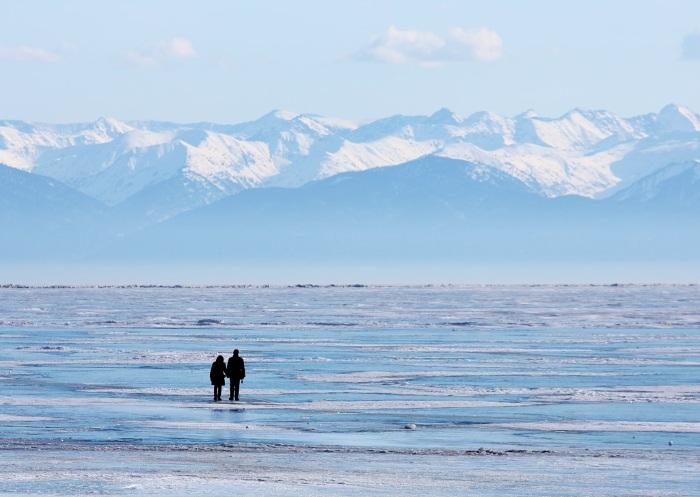 If you could book a flight anywhere, where would you head this December? 
Tip: If you're worried about the cost of flights and hotels hotwire.com often has deals on both. And if you want to save even more, you can often find coupons for hotwire on ChameleonJohn.com. Good luck!