When Helen invited me on her two-week trip through Rwanda, the Congo, and Uganda, there were two things on the itinerary that had me signing up immediately: climbing Mount Nyiragongo in the Congo, and gorilla trekking in Uganda. And I guess my instincts were right, because those two excursions ended up being my two favorite parts of the entire two weeks.
They also were the only two times on the trip that I cried.
On Nyiragongo they were tears of relief over actually making it to the top of that volcano, whereas my tears during the gorilla trek took me more by surprise, and I'm actually not entirely sure where they were coming from. All I know is that when our hour with the mountain gorillas was up, tears started streaming down my face and I couldn't do anything to stop them.
Gorilla trekking in Uganda is expensive (actually gorilla trekking anywhere is expensive), but it really is so magical. The mountain gorillas live in the Virunga Mountains in Rwanda, Uganda, and the Congo, as well as Bwindi Impenetrable National Park in Uganda, which is where I saw them.
We arrived at Bwindi in the early morning, where everyone was given a short briefing and then split up into smaller groups. Each group was assigned a different family of gorillas, and we then set off in different directions to begin our descent into the jungle.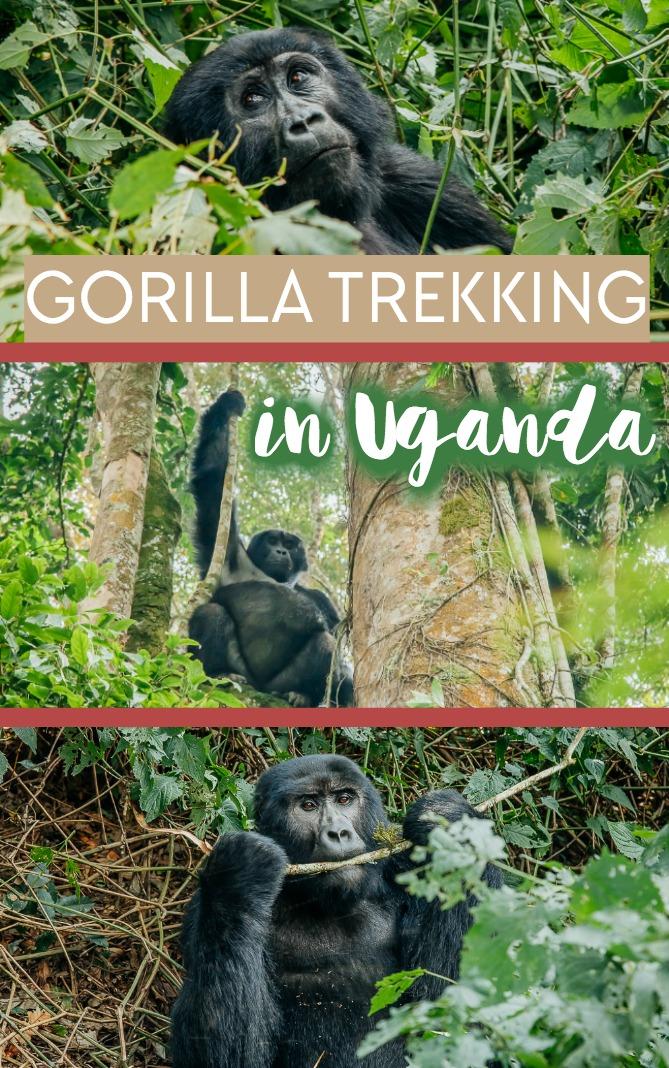 How difficult is gorilla trekking?
I had heard a lot of different accounts of gorilla trekking in Bwindi, and the truth is, the length and difficulty of your trek will depend on where your family of gorillas is hanging out. Our guides told us that some groups find their gorillas in under 30 minutes, where as some groups end up trekking for hours into the jungle.
Technically you're not guaranteed to see gorillas on your trek, but the park sends out trackers before the groups who are then in contact with the group guides, and they know where the gorillas were the previous day, so they can usually find them fairly quickly.
Our group of nine trekked for about an hour before finding our family of gorillas, and while there was a lot of slipping and sliding down the steeper sections after we left the path, it really wasn't too difficult. The hike back up was steep but only took about 30 minutes and felt very manageable.
Even though our trek was quite short, our group was still the last to return to the meeting point, and it sounded like the other groups actually had even easier treks (we were probably the youngest group, as most of us were in our 20s or 30s). So I definitely wouldn't let the difficulty of the trek put you off!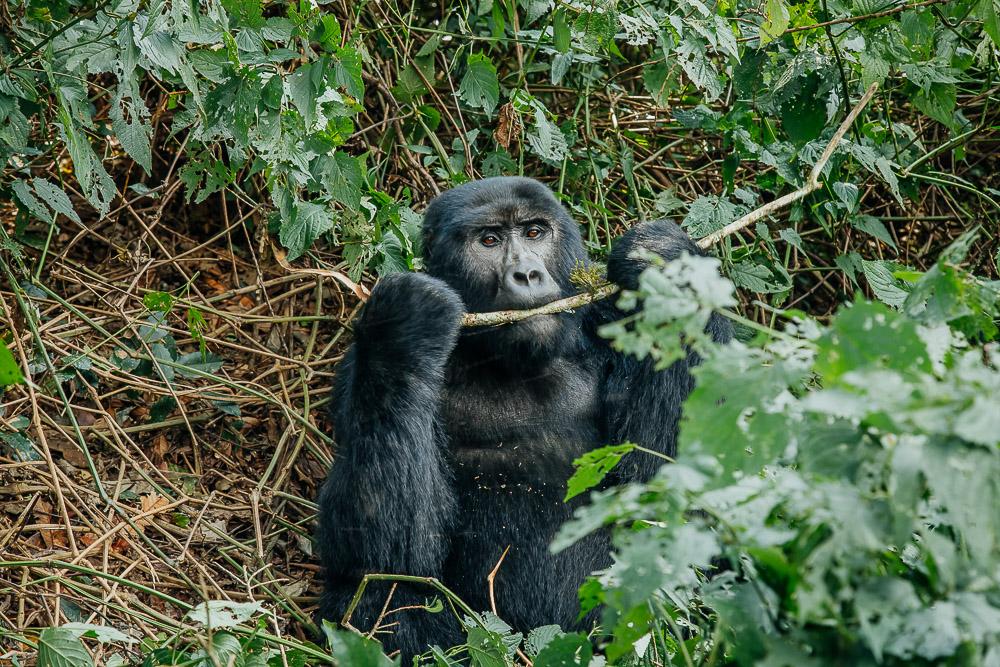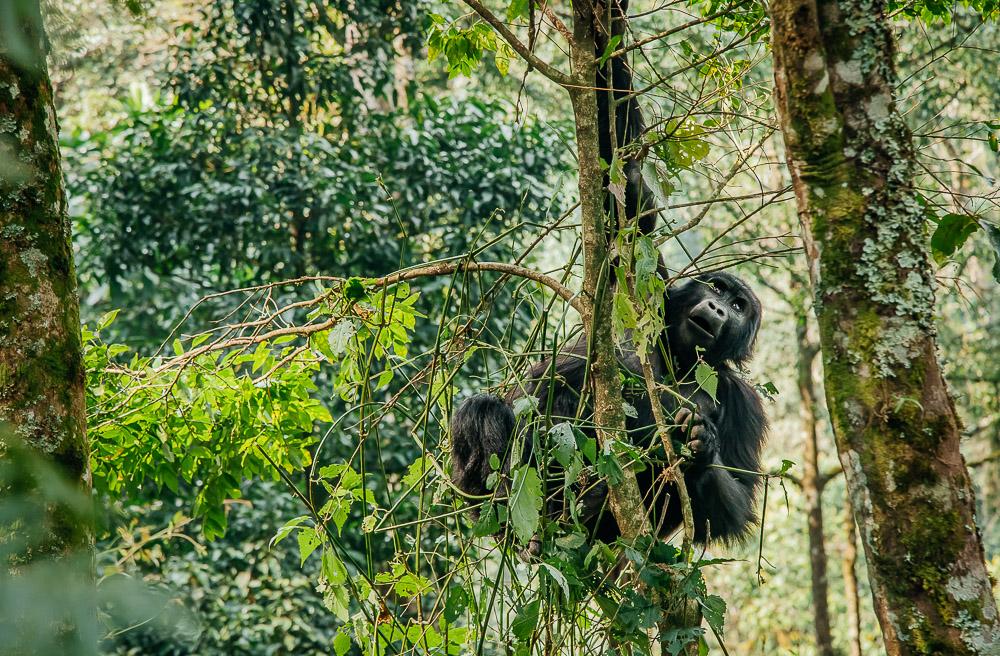 An hour with the mountain gorillas
When we did find our family of gorillas were were allowed one hour to observe them, so as not to disturb them too much.
I took some photos, but since I'm not into wildlife photography I spent most of the time just quietly watching the gorillas. We were technically supposed to be keeping a distance of at least 7 meters from them, but they kept walking up to and through our group, and a couple even put their arms around some of us!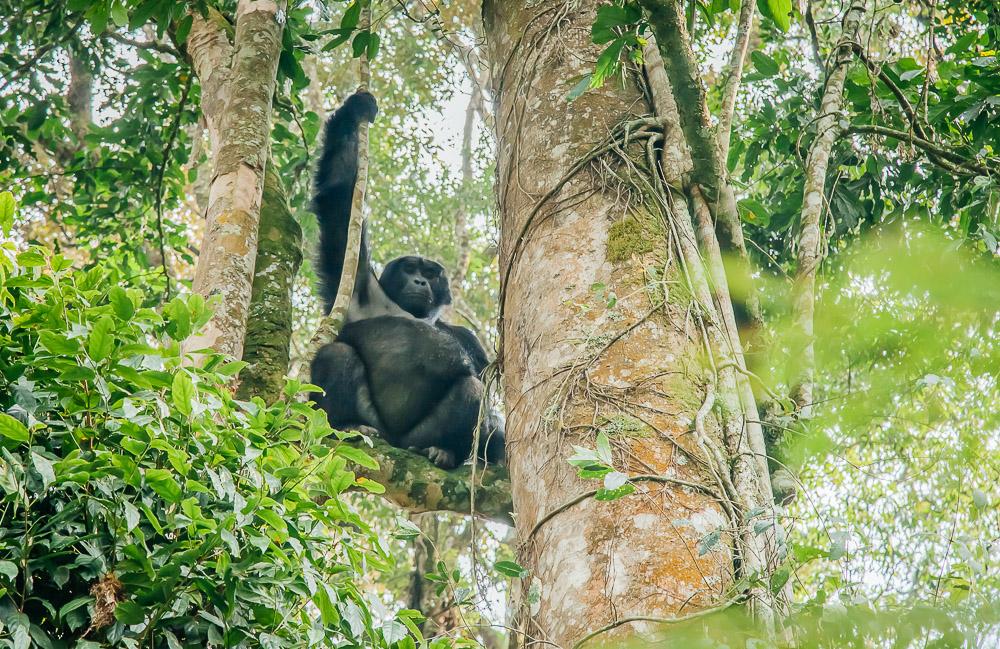 Mountain gorillas and humans share 98% of the same DNA, and it was kind of crazy how similar we all seem.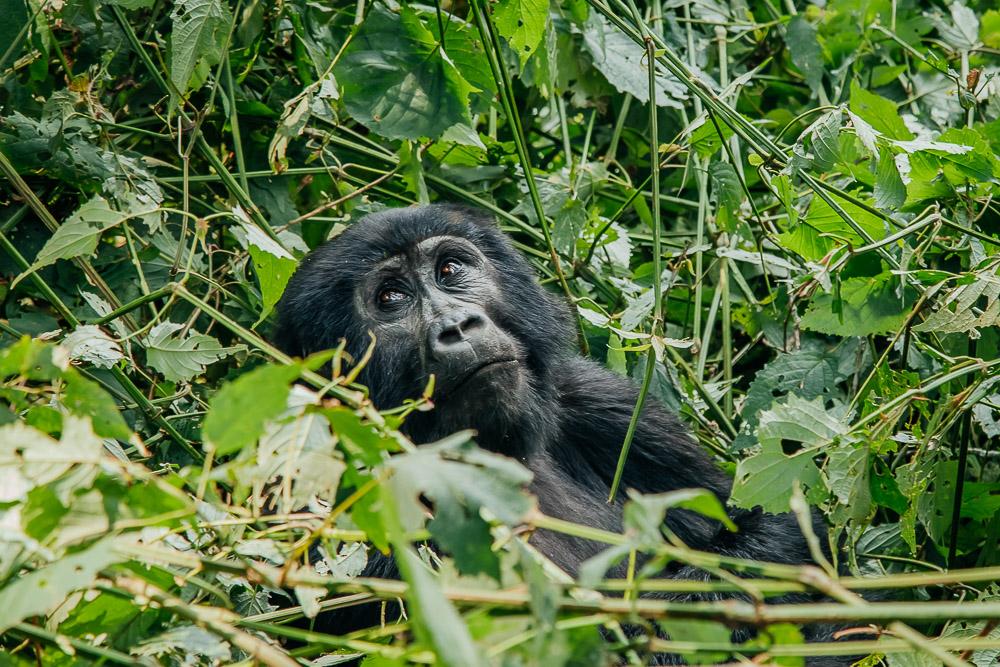 Right as our hour with them drew to an end the family decided that it was time to move on, so we watched them get up and head deeper into the jungle. And that's when all the tears started flowing, as it hit me how lucky I was to get to spend time with these mountain gorillas.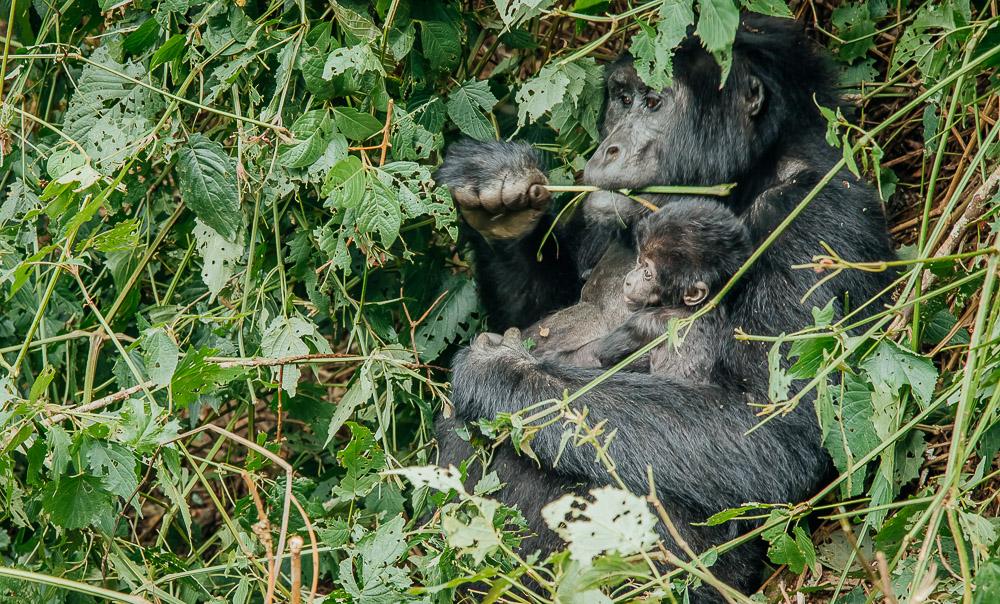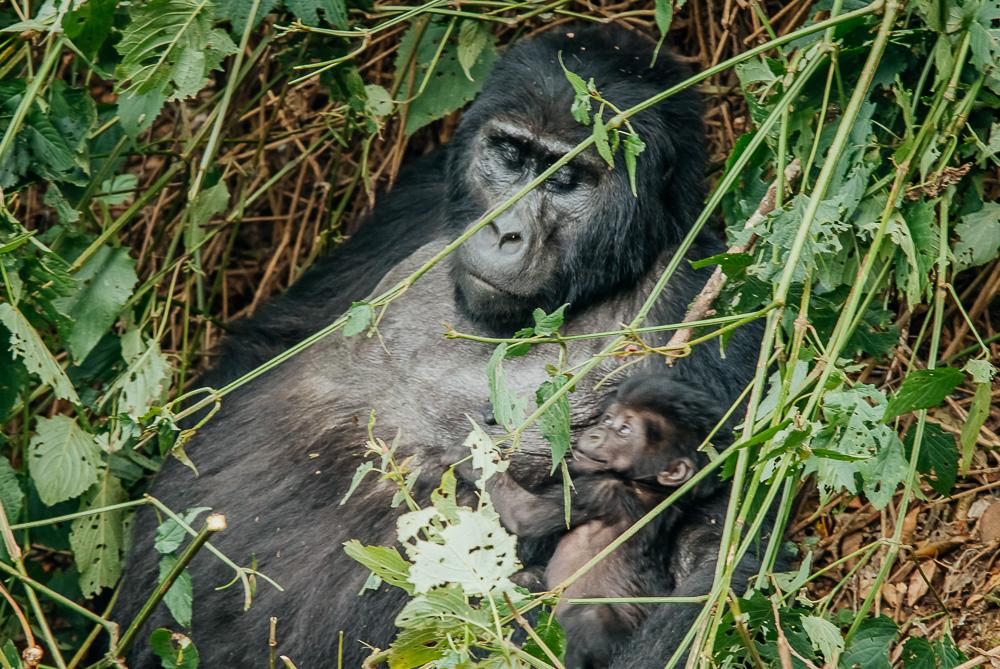 Is Gorilla trekking ethical?
I've learned to be wary of any sort of tourism where animals are involved, and definitely thought twice about paying to hang out with such a critically endangered species – there are only about 850 mountain gorillas left in the world today.
I'm sure Google can show you a lot of in depth articles about the effects of gorilla tracking on conservation, but from what I could understand it seems like it's basically a question of balance – the money raised from gorilla tracking does help in conservation, but exposing gorillas to humans also comes with risks.
The main risk is transmitting human illnesses to the gorillas, which is why we're meant to keep our distance from them and why you can't go on a gorilla trek if you have even the mildest cold.
On the other hand, as a percentage of the money generated from gorilla trekking is put back in the local communities, the rangers told us locals are now making more of an effort to protect the gorillas against poaching, habitat loss and hunting accidents.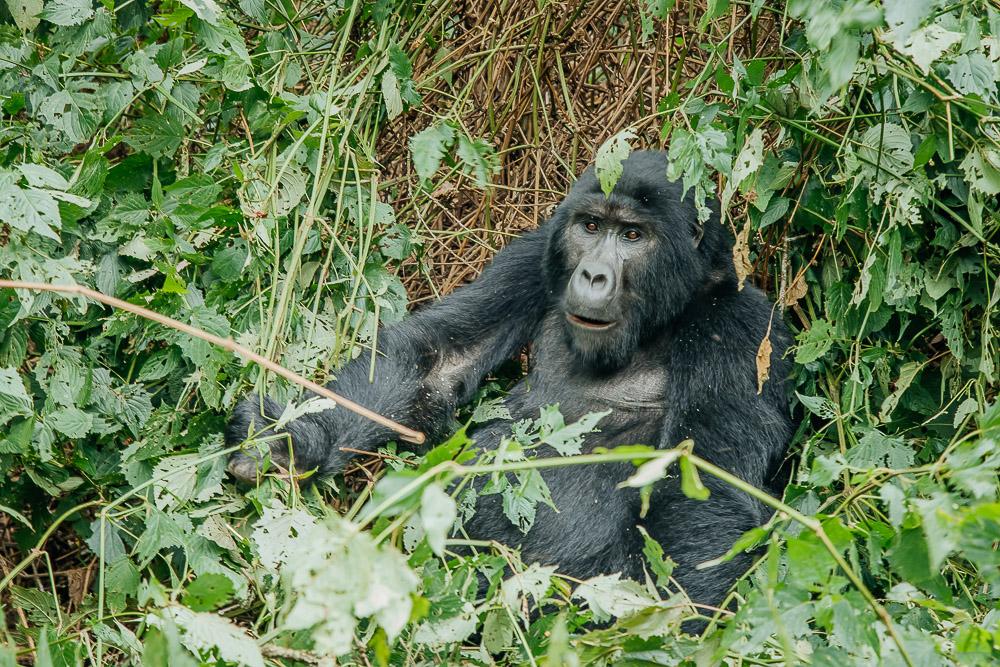 How to go gorilla trekking on a budget
Right now Virunga National Park in the Congo is the cheapest place to see the mountain gorillas, with permits starting at $400, while permits in Bwindi in Uganda cost $600, and in Rwanda they are $1500. Uganda does offer discount permits during the off season months of April, May, and November. The discounted permits cost $450, though be prepared for a lot of mud!
Most people go gorilla trekking as part of a safari package, which includes things like food, transport and accommodation. Visiting as part of a tour definitely took the headache out of planning this trip, though I believe you can also contact the Ugandan Wildlife Authority directly to arrange your gorilla tracking permits independently.
What to wear gorilla trekking
A gorilla trek is a time for layers! I wore my lightweight, water resistant hiking pants and a cotton t-shirt with a long-sleeved cardigan on top, and of course my trusty waterproof hiking boots. We also all had to tuck our pants into our socks to make sure that no evil ants could make their way up our legs.
I brought my small backpack with me with a liter of water and a sandwich in case our trek took a long time, as well as of course my camera (our guides told us a liter of water would be enough for our trek, though if you'll be going deeper into the park they'll tell you to bring more).
A few people also brought gardening gloves to help with the hike, though I felt fine without gloves on. We were all given hiking sticks at the start of the trek, which were also very helpful.
Accommodation in Bwindi National Park
We stayed at the Gorilla Friends Resort and Campsite, which had lovely little tents with beds, a hot shower, and gorgeous views. It's quite basic accommodation, but totally comfortable.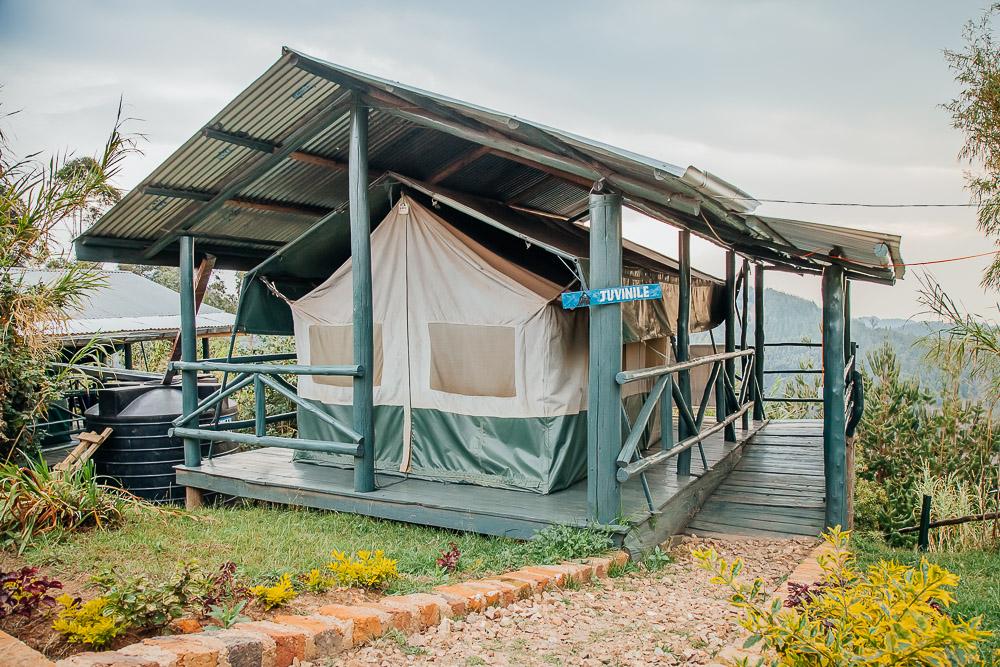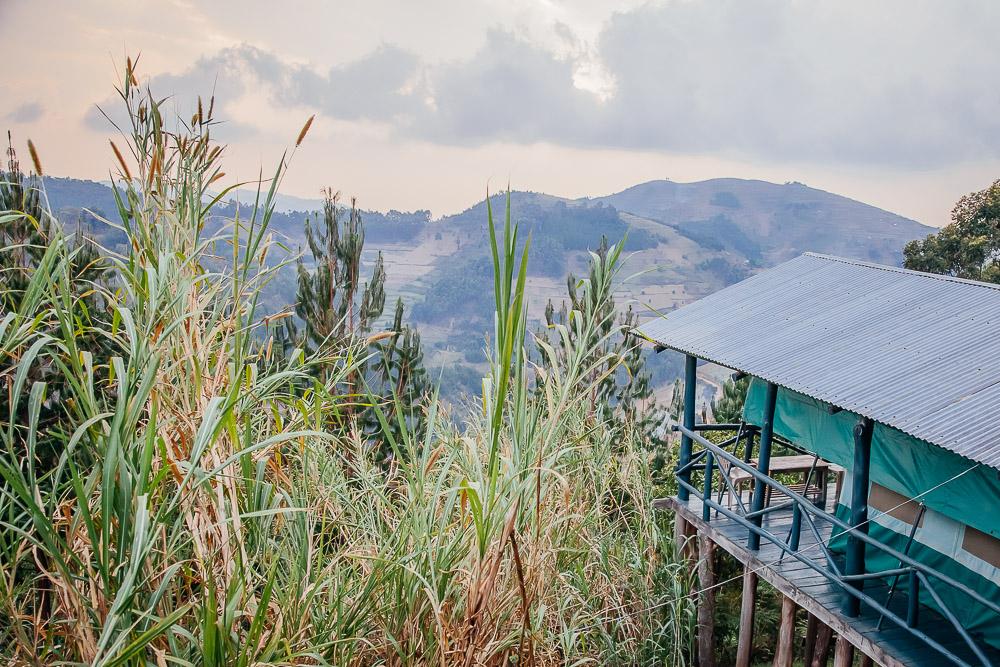 Combining Gorilla Tracking with a Safari in Queen Elizabeth National Park
Bwindi National Park is only a couple of hours from Queen Elizabeth National Park, so most tours combine gorilla trekking with a safari as well.
We spent a couple of days in Queen Elizabeth National Park, where we saw lots of animals including elephants, a leopard, and a really intimidating lion!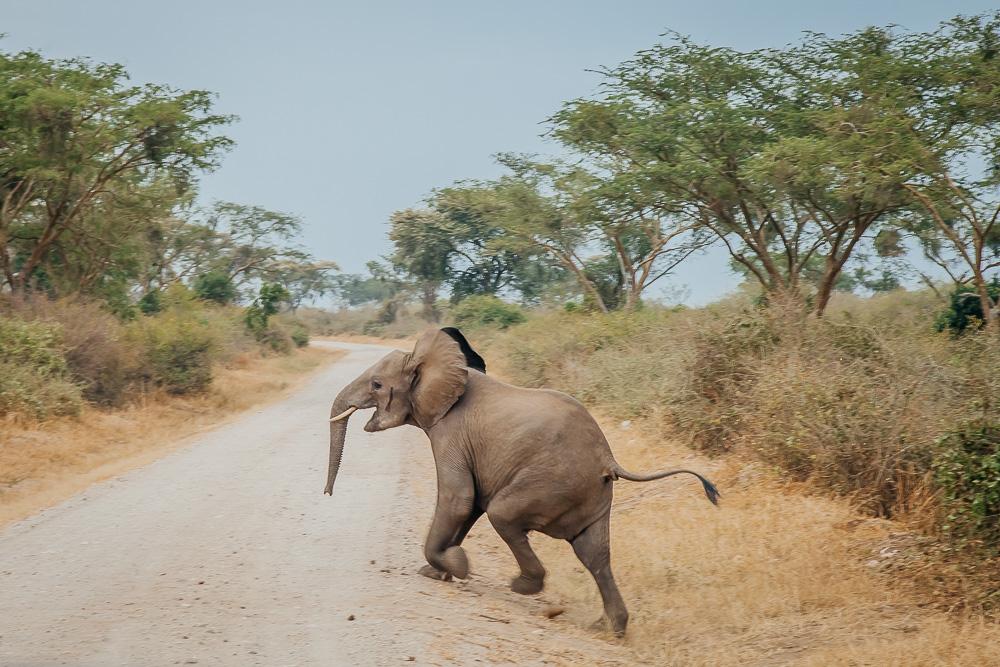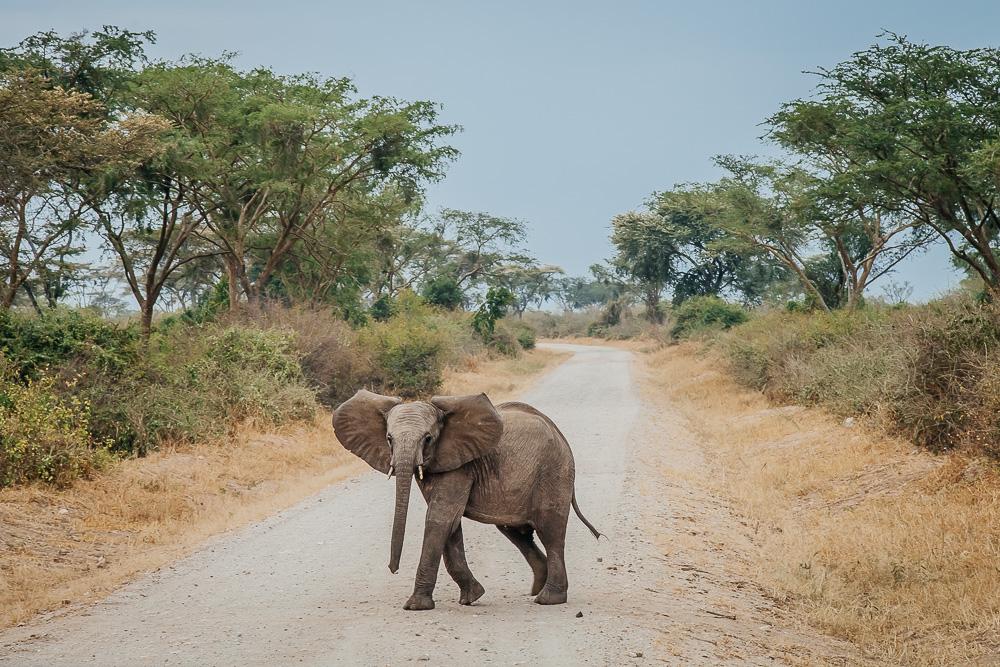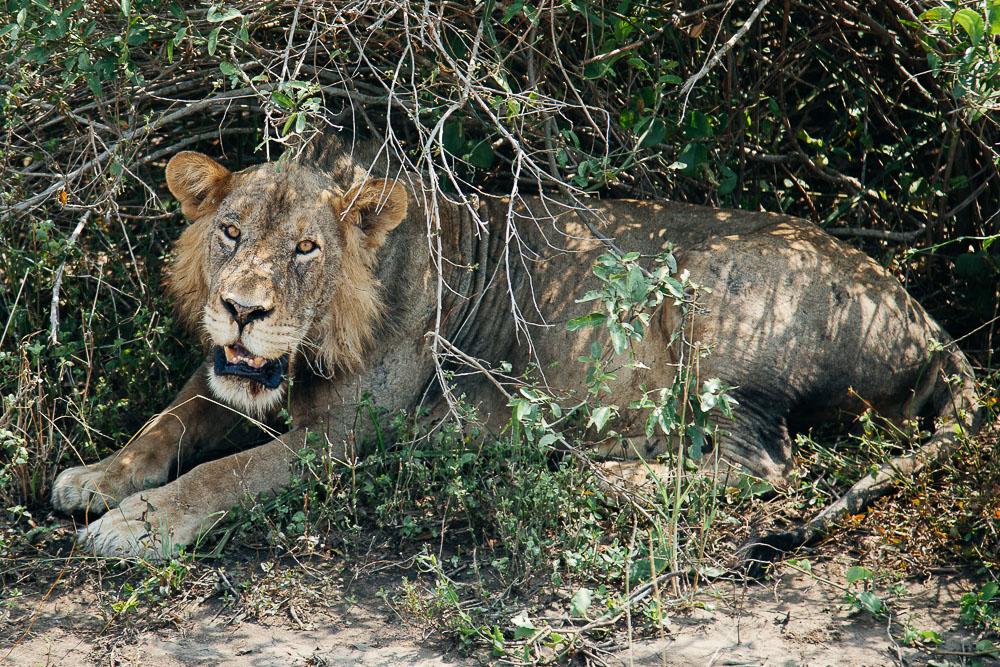 While on safari in Queen Elizabeth National Park we stayed at Marafiki Lodge, which was probably the fanciest place we stayed on the entire trip and so, so nice. I'd definitely try to stay there if you can! Check current rates and availability here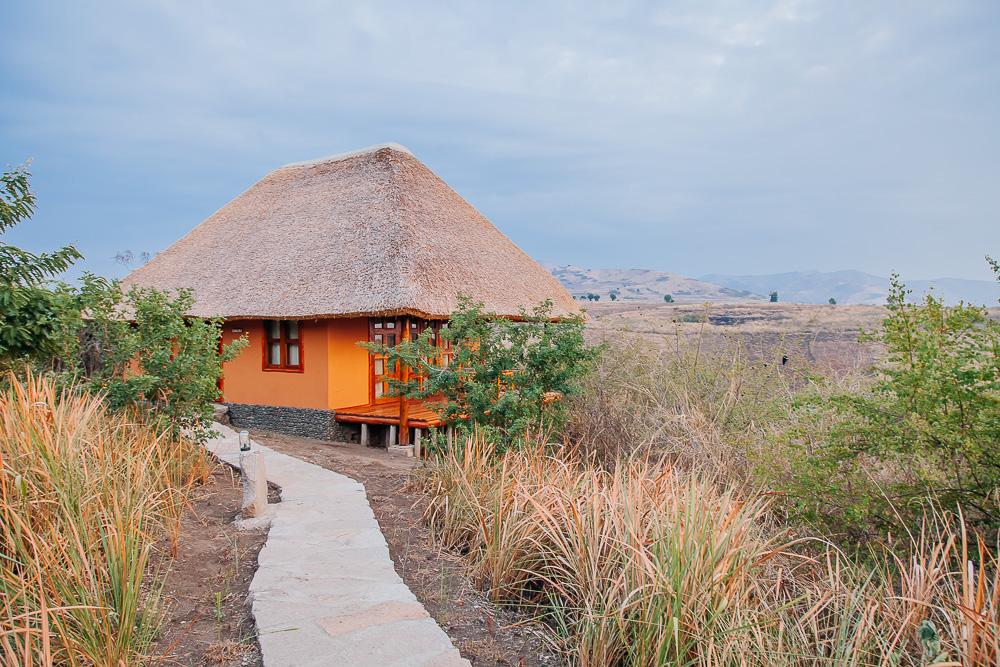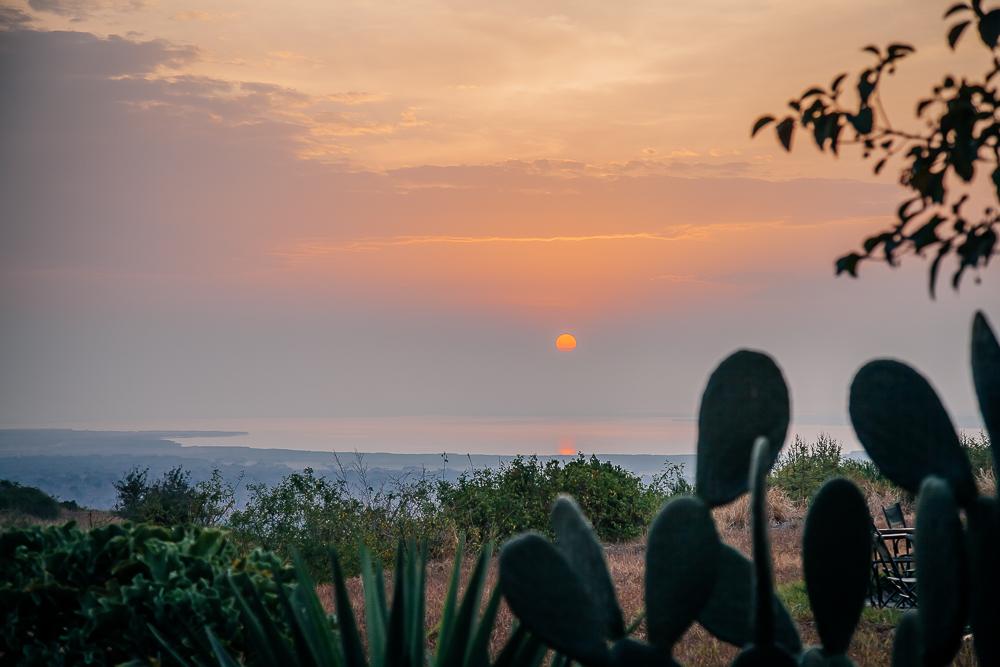 I visited Uganda in collaboration with Helen in Wonderlust on one of her Rock My Adventure tours through Africa, which you can read more about here