Four days is not a very long time to get to know a country, even if that country does only consist of a city, yet still I managed to find some new favorite places while in Singapore.
Walking tour of Singapore
I spent most of my time in Singapore simply walking around – to the point where the bottoms of my feet started peeling off. Gross.
I had forgotten how much I love big Asian cities – Tokyo and Bangkok are longtime favorites – simply walking around, taking photos of the impressive skyscrapers, and oh so much people watching. It's enough to make me want to get a fancy business job so I can be one of those women rushing around in beautiful suits and heels. Well, almost.
Gardens by the Bay
This must be one of Singapore's best tourist spots, or at least the one I had heard about the most before going. Turns out this is for good reason!
While there's an entrance fee to see the garden domes and walk along the skywalk, simply wandering around the Supertree Grove is free, and oh so beautiful!
This is one of those times when I regret not developing proper photography skills, because my photos in no way capture the beauty of these giant trees.
The trees reach up to 16 stories high, designed to keep in balance with the towering skyscrapers of the Marina Bay area.
Fun fact: some of the Supertrees are imbedded with photovoltaic cells to harvest solar energy. Maybe every city should have a grove of Supertrees?
The trees are the main attraction of the Gardens, but I found myself equally fascinated by this giant statue of a seemingly floating baby.
I went to the gardens in the afternoon, but when I realized there would be a light show at night I just had to stick around. And oh what a light show!
As the Supertrees pulsed through different colors along to music I wandered around in absolute awe, sometimes bumping into other visitors who were similarly staring up as if in a trance. Oh Singapore, you are so cool!
Visiting Singapore's Chinatown
For my last two days in Singapore I moved to the more budget-friendly iStay.inn, right in the heart of Chinatown. I loved wandering around Chinatown's lantern-covered streets, taking in all the delicious (and bizarre) smells wafting from the stands.
Shopping on Orchard Road
Yes I have to carry everything I have on my back, and yes I'm on a budget, but with all of Singapore's glittering malls filled with Western favorites, how could I resist? Though I did manage to make it out with only one added t-shirt and new shampoo (it smells like cinnamon!), phew.
Orchard Road is the place to go for shopping in Singapore, plus it makes for a pretty walk!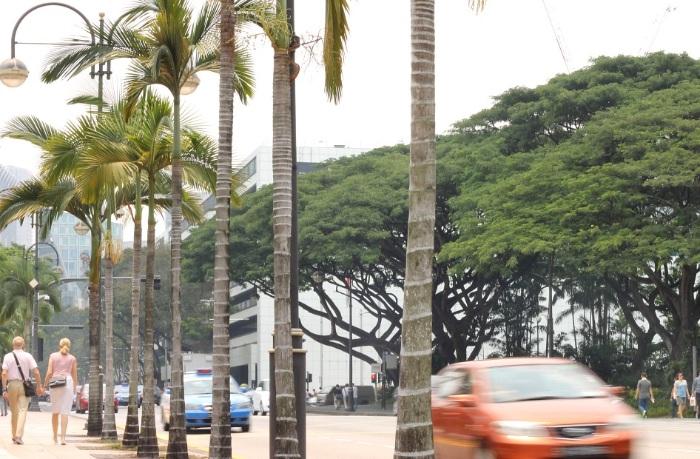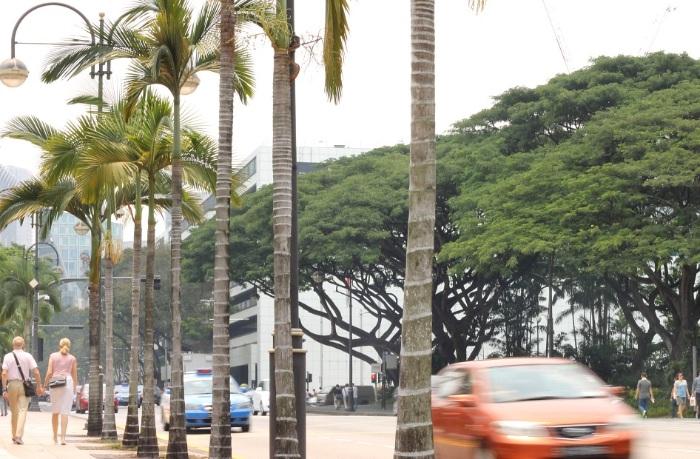 Haw Par Villa (Tiger Balm Gardens)
This was definitely the strangest tourist spot I visited in Singapore, and probably one of the most bizarre I've been to anywhere. Do you know what it is? Have any of you been there?
I'll write about it in my next post, but here is a preview:
The Best Hotel and Hostel in Singapore
I first stayed at Hotel G Singapore, which is a really unique lifestyle hotel in the Bugis area. I loved the location, and all of the unique elements of this hotel. Highly recommended! Check current rates and availability here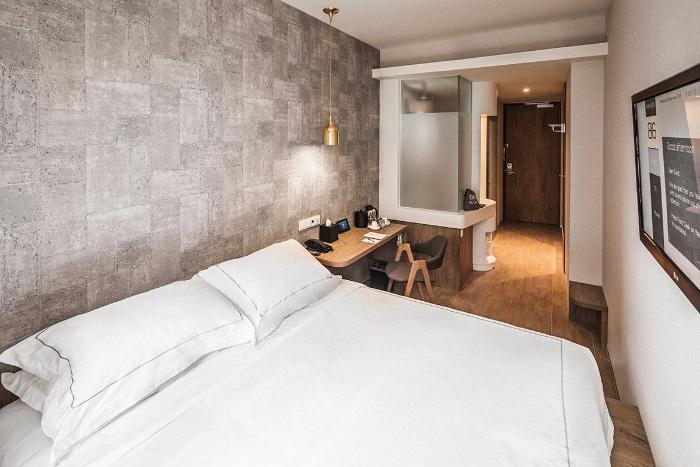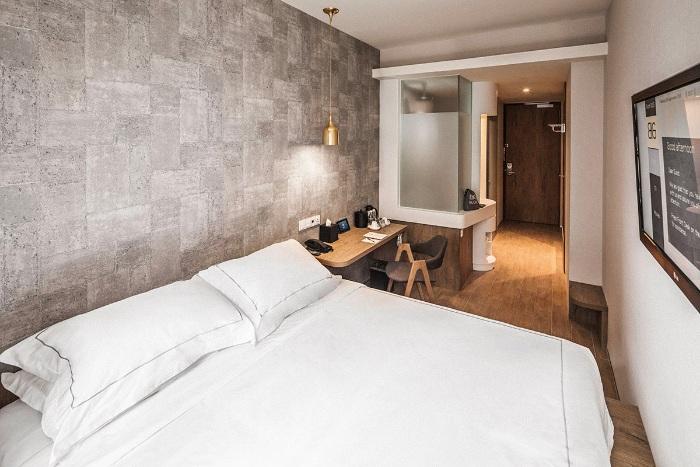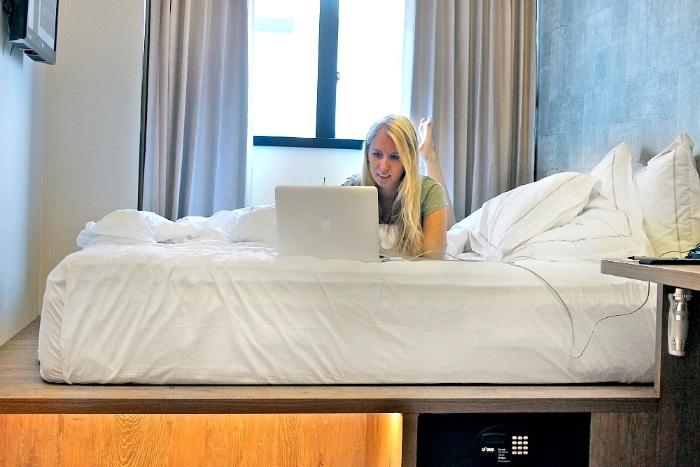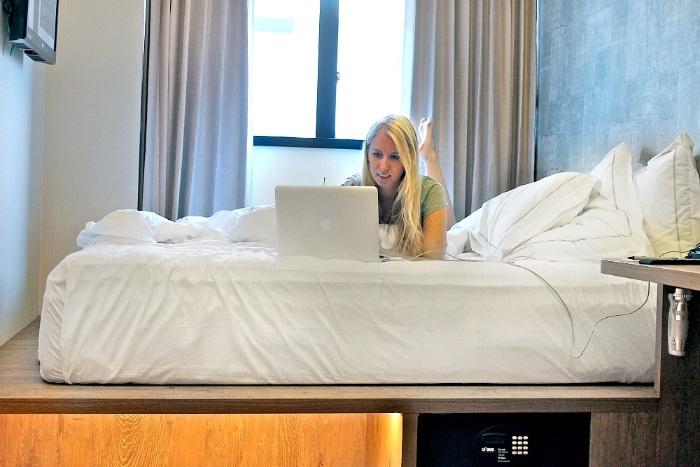 If you're looking for a hostel in Singapore, I highly recommend staying at iStay.inn. The hostel is conveniently located down the street from the Chinatown MRT station, its white dorm rooms are spotless, and, most importantly, the beds are super comfortable!
Connie, the manager, was very friendly and helpful, and the complimentary breakfast was perfect – toast with jam and peanut butter, tea or coffee, and cornflakes with milk (anyone who's been in Southeast Asia for a time will know that cereal at a hostel is a pretty big deal).
However, comfy beds and yummy breakfasts aside, my favorite part was all of the urban art adorning the common area walls, done as part of a collaboration with a street artist from Hong Kong.
Check current rates and availability here
……………………………..
Many thanks to iStay.inn for hosting me in Singapore. As always, you will only ever receive my honest opinions, regardless of who is footing the bill! 
PIN IT!