People often ask me for recommendations of where to stay in Bangkok, and while my top budget dorm accommodation choice has always been Asok Montri on Sukhumvit (conveniently located next to a sky train and subway stop), I've had mixed feelings about most luxury accommodation I've stayed at in Bangkok. And let's be real, one of the perks of being in an inexpensive metropolis is getting to stay at a fancy hotel with beautiful views of the city for the same price we'd pay for a rundown motel in the United States. Bangkok really is the perfect place to splurge on a bit of luxury.
But last weekend I discovered a new favorite place to stay in Bangkok: The Sukosol Bangkok.
First off, its location is perfect. The Sukosol Bangkok lies just two minute walk from the Phaya Thai BTS Skytrain stop, as well as along the Airport Rail Link train, which connects to Suvarnabhumi Airport is a much cheaper and faster option for getting into the city than a taxi.
In fact, I usually avoid taxis altogether while in Bangkok, as traffic can be awful and I hate having to argue with drivers to use their meters. Instead I stick to the BTS Skytrain, which also connects to the MRT subway system and river taxis.
I found Phaya Thai an ideal place to stay, as it's just a couple BTS stops (or a twenty minute walk) from Siam Square shopping, and a short walk from Victory Monument and lots of great restaurants.
Dan and I arrived early in the morning after taking the night train from Chiang Mai and expected to have to wait several hours until check in time, but the hotel staff instead offered us complimentary coffee and had our room ready within an hour. And such a pretty room! I was also happy to find that the room had free Wifi, which many big hotels still aren't offering (which is crazy to me considering even the cheapest hostels offer complimentary Internet).
I loved that the hotel feels very Thai, not just like another generic luxury hotel. A lot of Asian tour groups seemed to be staying here, which meant that we were some of the only Westerners (and only people at the pool while it was sunny).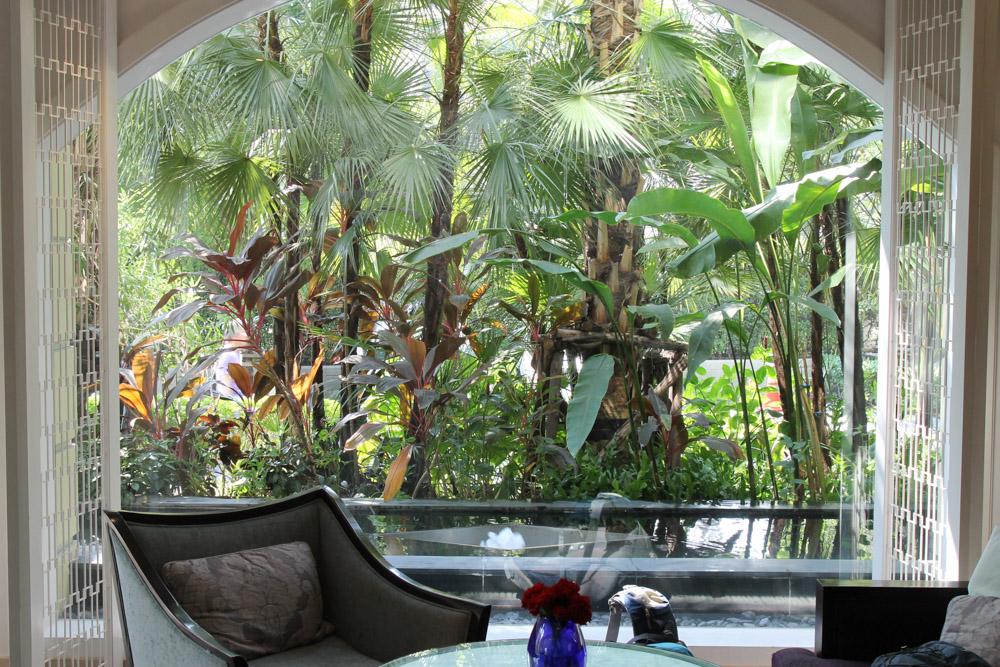 The breakfast buffet immediately won me over by serving smoked salmon!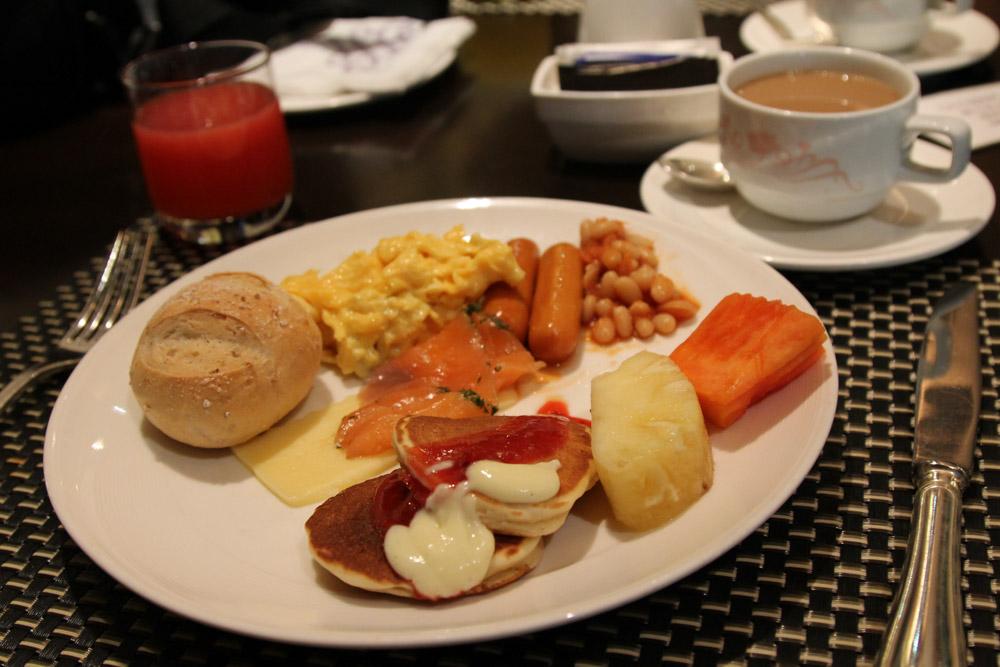 Overall I had a wonderful stay and am happy to finally have a luxury hotel in Bangkok to recommend to you guys! You can book the hotel here.
………………….
Many thanks to The Sukosol Bangkok for hosting me. As always, you only ever receive my honest opinions!