The lease on Dan and my apartment in Trondheim (that we haven't actually lived in since December) is finally up at the end of the month, which means 1. yay no more paying an absurd amount of rent for absolutely nothing! and 2. ugh we have to drive up to Trondheim yet again.
So, I have a confession to make and it's a bit of a dark one: since summer arrived I have been super duper grumpy about having to go to work instead of explore all the beautiful places around Norway just begging me to explore them in their sun kissed glory.
First I just went depressed and quiet and when people in the shop would ask me when I was going on holiday (because pretty much all of Norway has the entire month of July off of work) I'd let my eyes go glassy and pathetically sniff that, oh, I'll have a week off at the beginning of September, woe is me (you might remember that I not too long ago island hopped through Scotland for 11 days, so woe actually has no business with me).
And then I got angry. Unfortunately this happened just around the time that Dan cheerfully announced that we'd need to drive to Trondheim to move our furniture out of the apartment and into storage.
"A road trip! Just what you've been wanting!"
To which I burst into tears.
Poor Dan, women are so confusing.
Maybe I needed to adjust my fish oil dosage, or maybe I just really hated the drive to Trondheim, which wouldn't be the most surprising thing in the world, considering it's a very dull highway drive through an otherwise stunning country. And it's a drive that I had already done many times, while I was still anxiously waiting to start crossing routes off my very long "Beautiful Road Trips in Norway" list.
Okay, so mostly I was just acting like a total baby and needed to grow up. Though in this case my brattiness sort of paid off, because in his desperation to stop my tears Dan somehow agreed turn the 9 hour drive from Trondheim back home to Rauland into an eleven hour drive along a made up route that I was convinced would be more scenic solely because it cut farther west and "western Norway is really pretty."
I literally just pulled the route a bit west on Google maps until it no longer cut through Oslo or any cities at all and crossed my fingers that it would be prettier.
But we lucked out, because when Google kept trying to take me a longer way to avoid driving down Road 51 between Hindsæter and Garli I eventually looked up the road and found out that it's closed in the winter because it goes over such a high pass and, more importantly, it's one of Norway's 18 National Tourist Routes!
No, don't worry, that doesn't mean those are the routes where all the tourists go and where all the crowds will be. Instead, they're the most scenic drives in Norway. Like, no big deal.
Dan and I drove the Hardanger National Tourist Route in May and were blown away, so I knew we were in for another treat with the Valdresflye National Scenic Route.
We left Trondheim in the evening and drove a bit past Otta, where we set up camp for the night.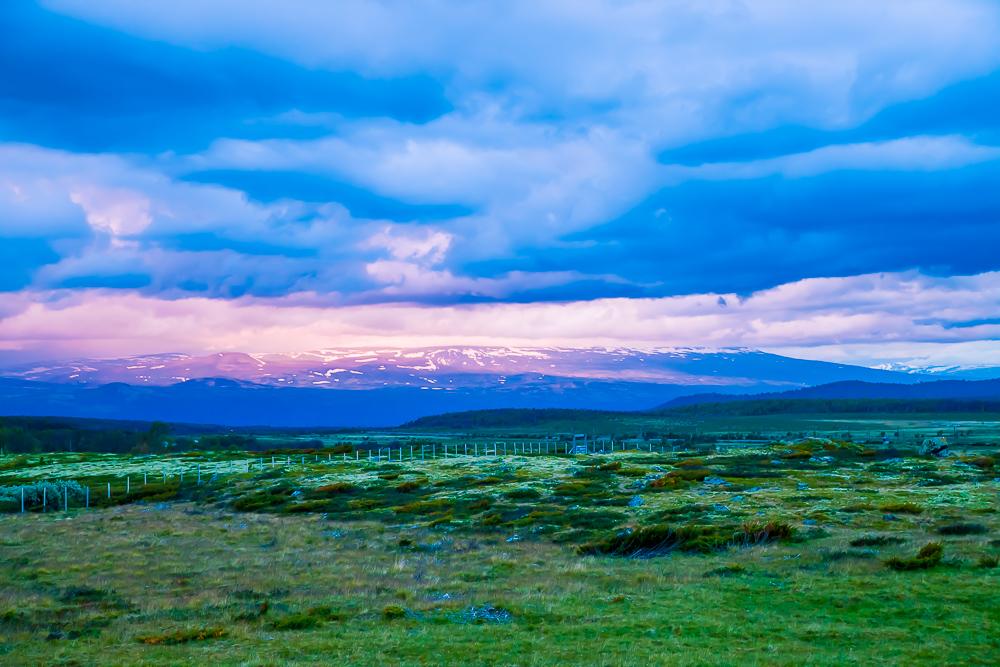 Camping was a bit of a flop as our tent was visible from the road and apparently a big article had just been published about how foreigners are loading their cars/camper vans with food and camping their way through Norway without actually spending any money here. Basically, there was a bit of anti-camper sentiment in the air (we were honked at all night by passing cars and trucks).
But it was okay because we woke up to this pretty view and were even more excited for the views to come.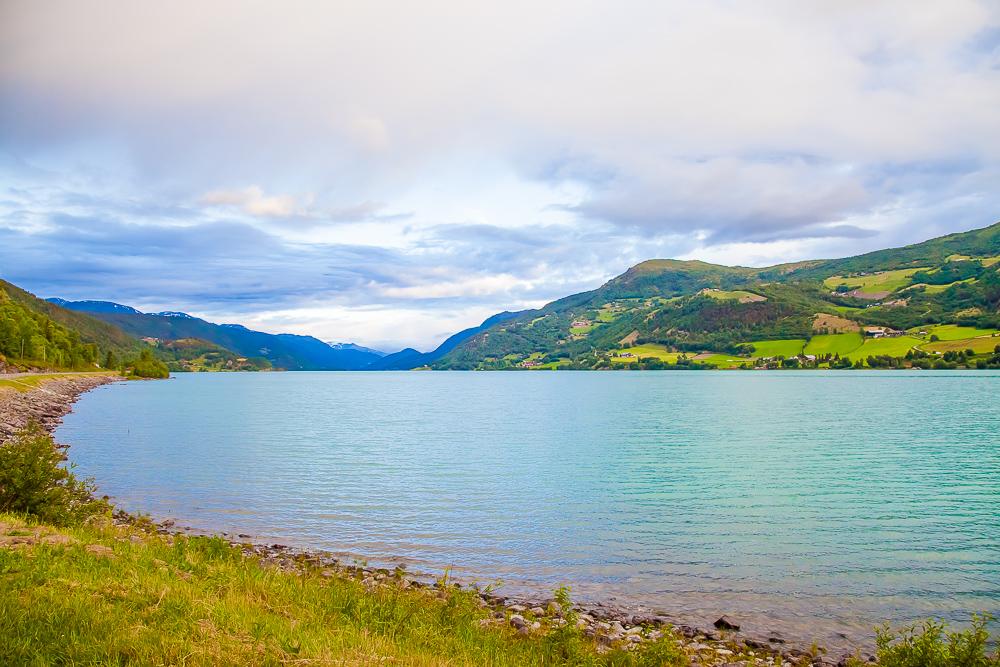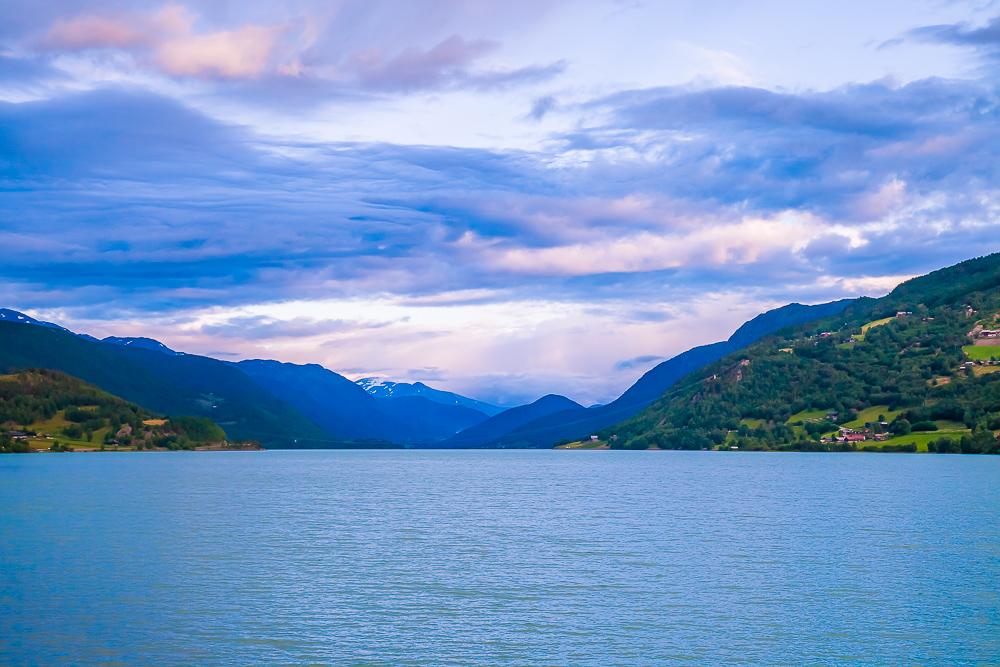 And then we turned up Road 51 and I declared the drive from Trondheim to Rauland the prettiest drive in all of Norway.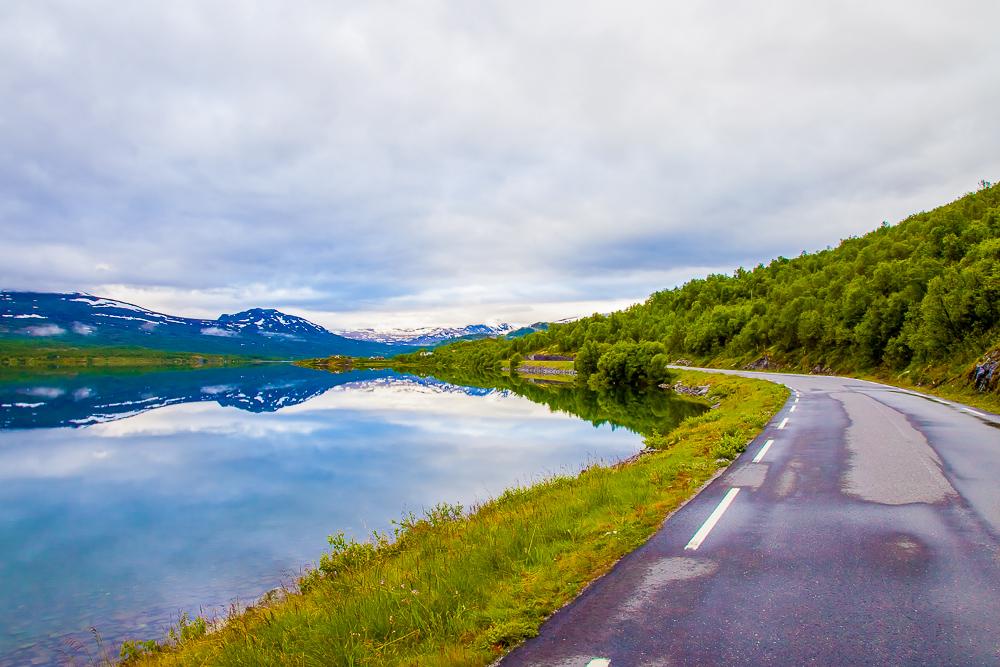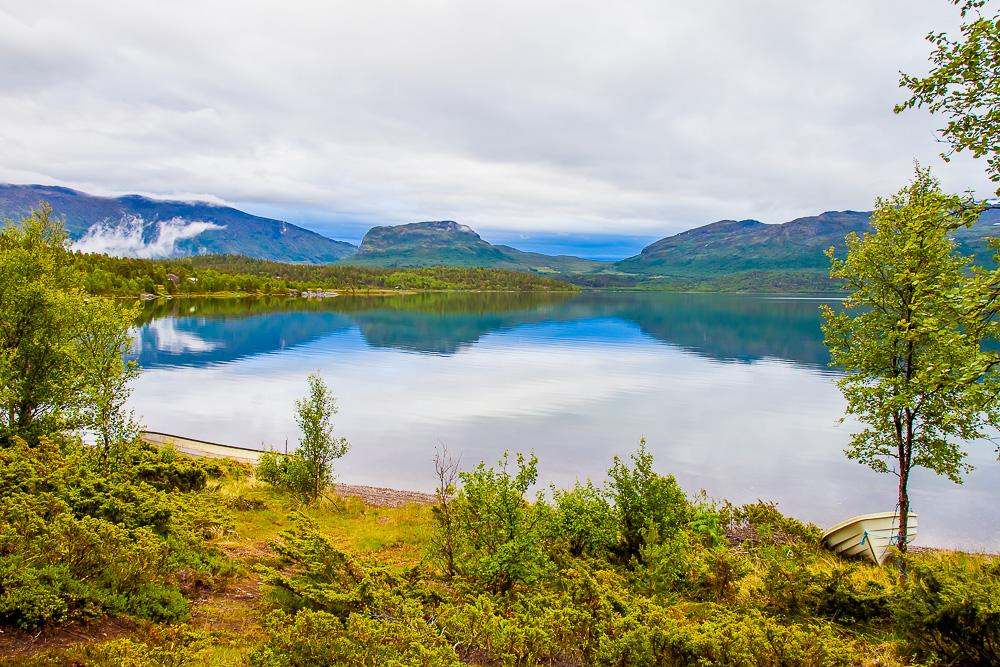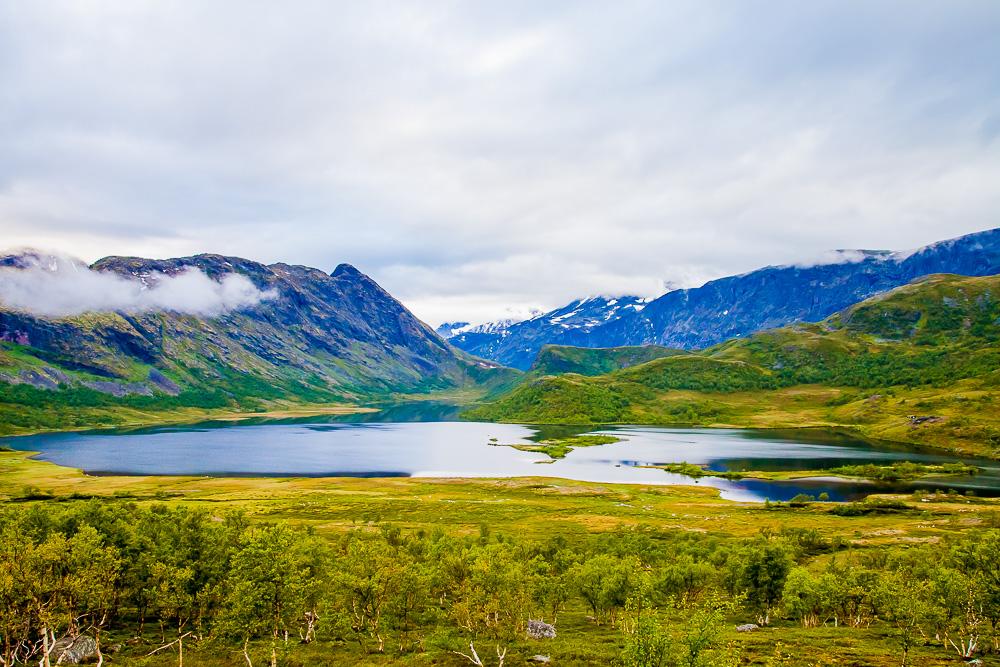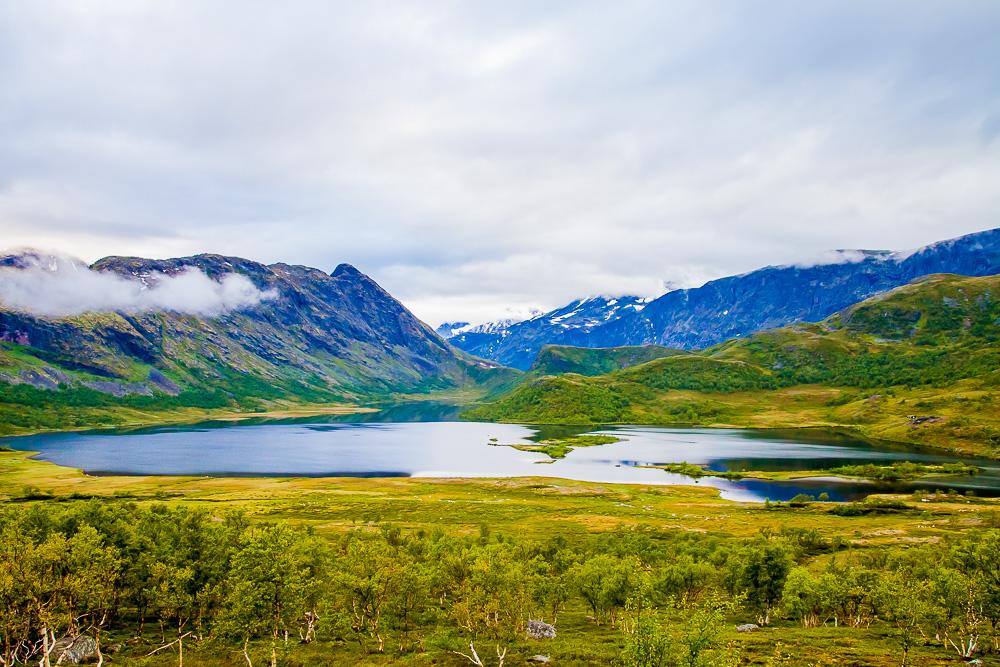 51 goes up along the edge of Jotunheimen National Park, and the road takes you so high up above the mountain views that everything I read about the route promised me that it would feel like flying. And it did!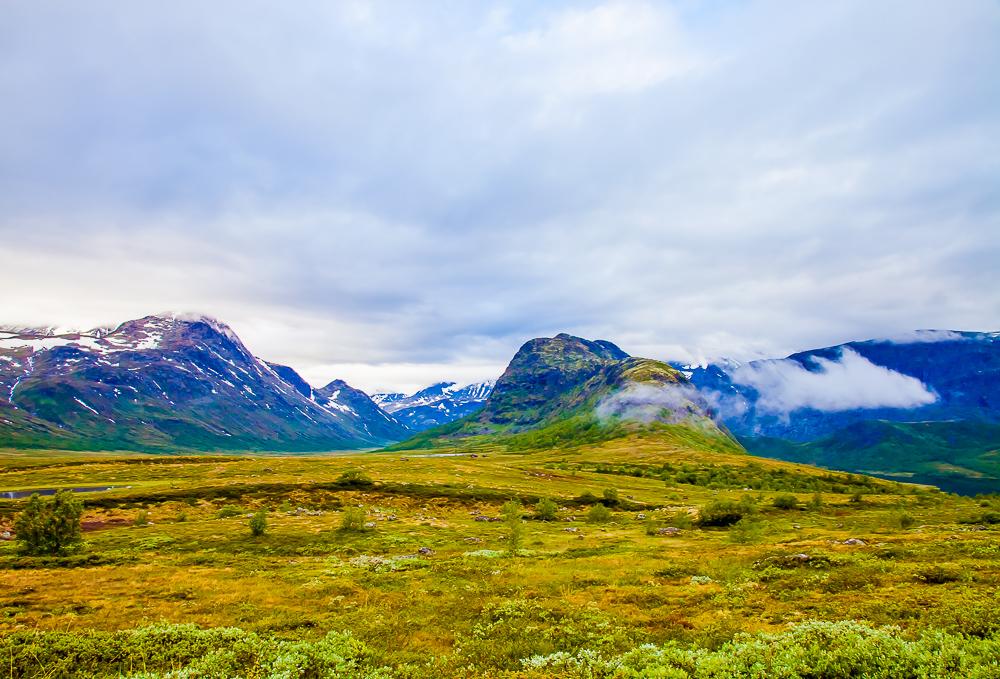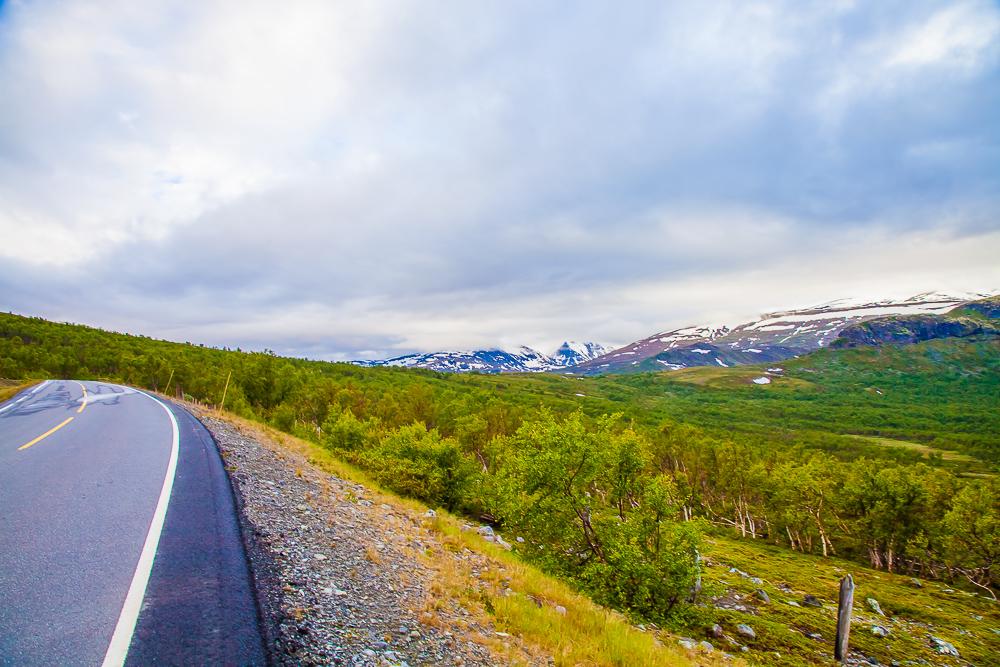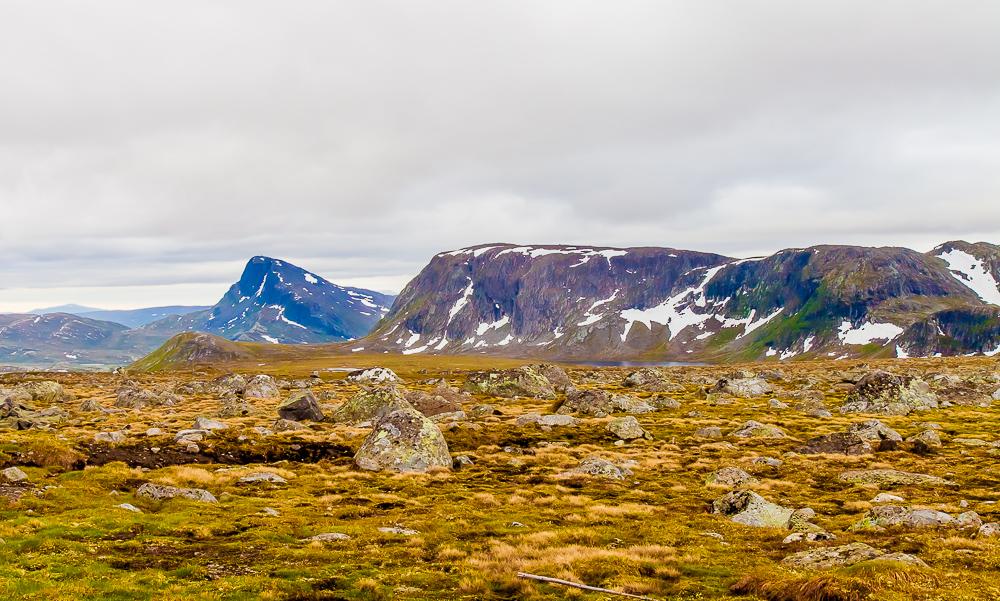 Even after we begrudgingly turned off of 51 the views all the way back to Rauland continued to impress. There were a lot of hairpin turns up mountains, and a lot of hairpin turns down mountains into deep valleys. In fact the entire drive consisted of steep and winding ups and downs. So like, it might have not been the most direct route home, but it sure was a solid reminder that sometimes it's totally worth taking the scenic route.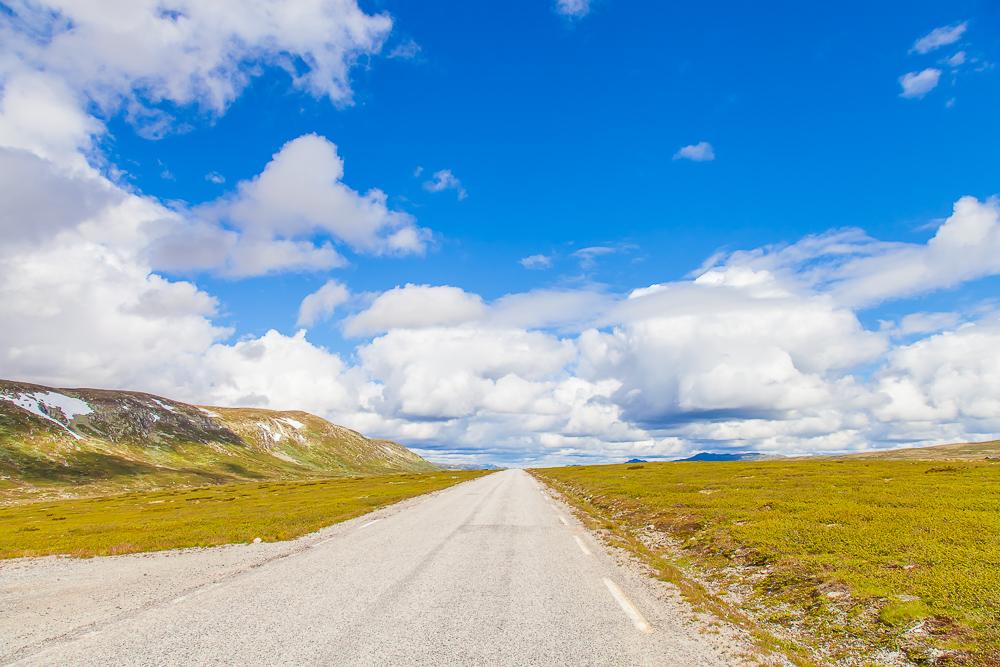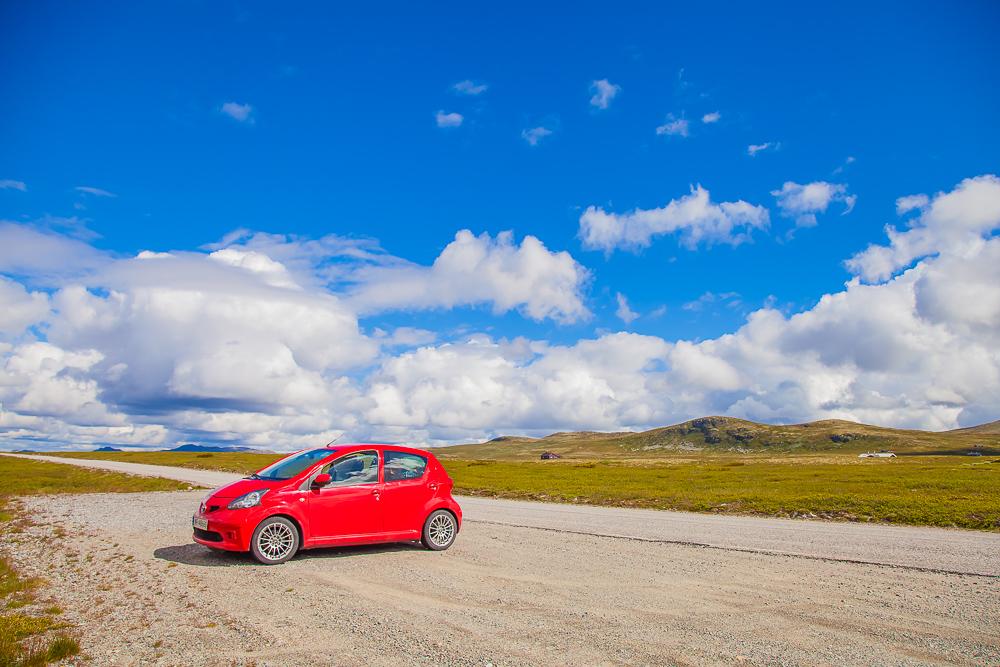 I also loved approaching Rauland from the other side, because it meant that this view of Gaustatoppen let us know that we were almost home!