Whenever people tell me they want to visit Norway and ask for some tips I tell them to fly into Bergen. I mean, it's a beautiful city with access to the fjords, so what's more to ask for?
According to everyone who responded to me: the best things to do in Bergen.
Oh right, if I'm telling everyone to fly to Bergen maybe should be telling them what to actually do while there. Whoops, sorry guys!
So last week I made a special stop in Bergen on my road trip along Norway's scenic coast to help decide the very best things to do in Norway's second largest city. And was it as beautiful as I ever? Yes. Did it give me all those warm and fuzzy feelings I love so much? Sort of.
I mean, sure it did (and it also made me feel wet and cold – people do say Bergen is Europe's rainiest city). But mostly it made me feel a whole lot of hate. Because I get jealous like that. Okay fine, by hate I really mean love. Maybe…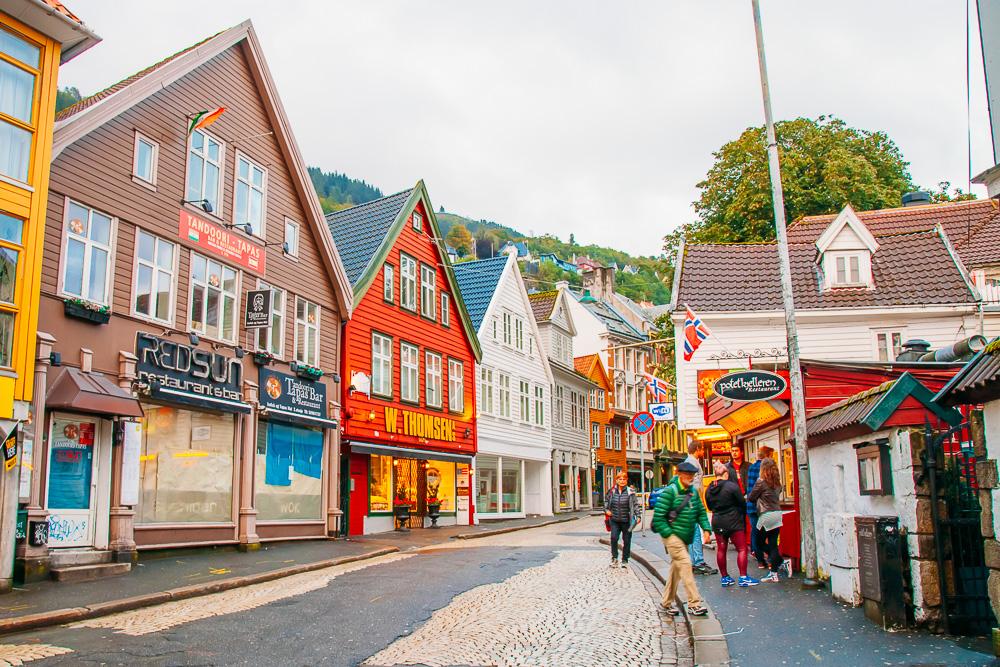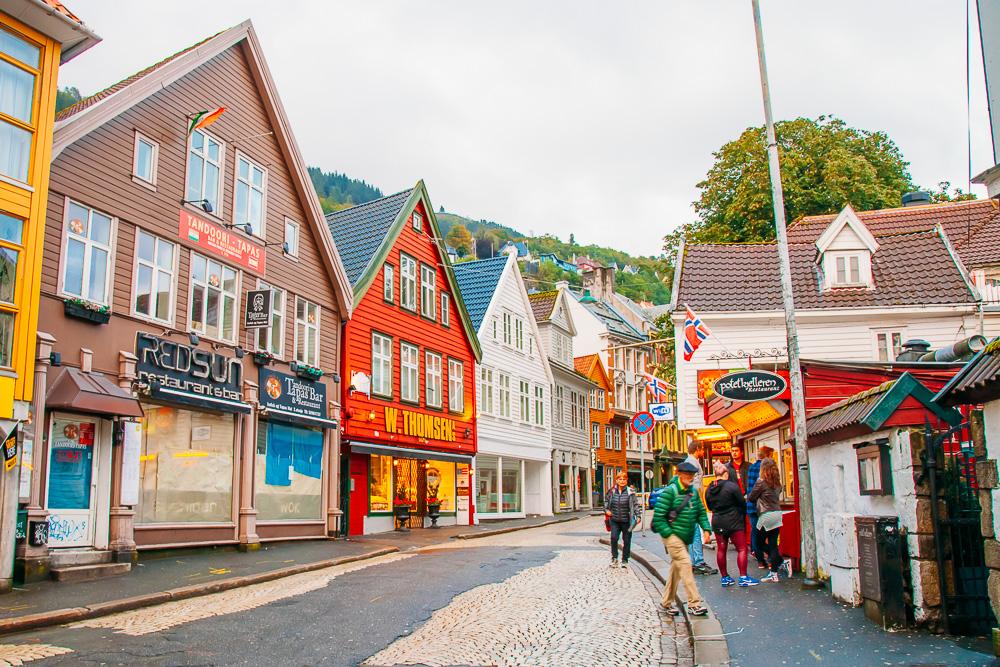 1. Driving through Bergen's totally confusing tunnels
No, they're not hard to navigate – in fact Bergen is a really easy city to drive through. But tunnels are meant to be claustrophobic and depressing, so I don't really get why the tunnels around Bergen all have white walls and dark ceilings that look a whole lot like the night sky.
Are you trying to fool me into thinking I'm driving through a whitewashed Mediterranean town on a dark night instead of deep into a mountainside? Because if you are, Bergen, it's working.
2. That unpredictable Bergen weather
Just when you grumpily decide that Bergen has the worst weather ever and you should just leave, the sun will poke its head out and locals will magically appear in sundresses carrying picnic baskets. And then it starts to pour again except, hang on a second, because the sun is already back. I can't keep up with you, Bergen.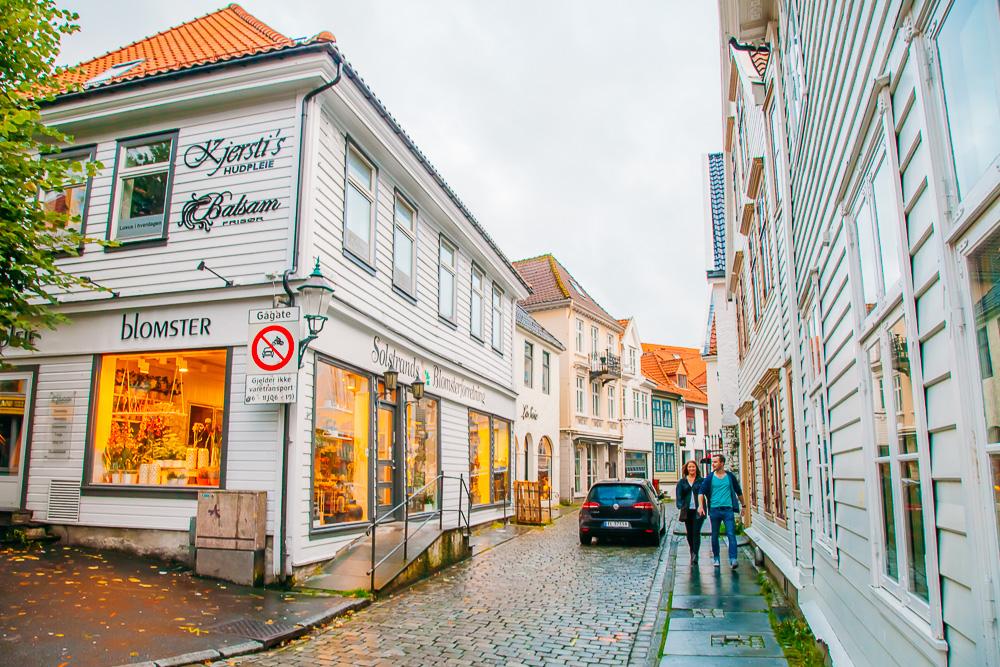 3. People in Bergen speak Norwegian like it's French
Um, Norwegian isn't supposed to be sexy, stop it! Or at least teach me how, because right now there is nothing attractive about my Norwegian accent.
4. It's Christmas, always
Um, it's summer, Bergen, stop making me feel like cozying up with a cup peppermint hot chocolate and a Bing Crosby record, okay?
But seriously, something about all the lit up shops and outdoor cafés with heaters and wooly blankets (because, lol Norway) totally gives me a bit of a Christmastime high. Is it too early to bake krumkaker?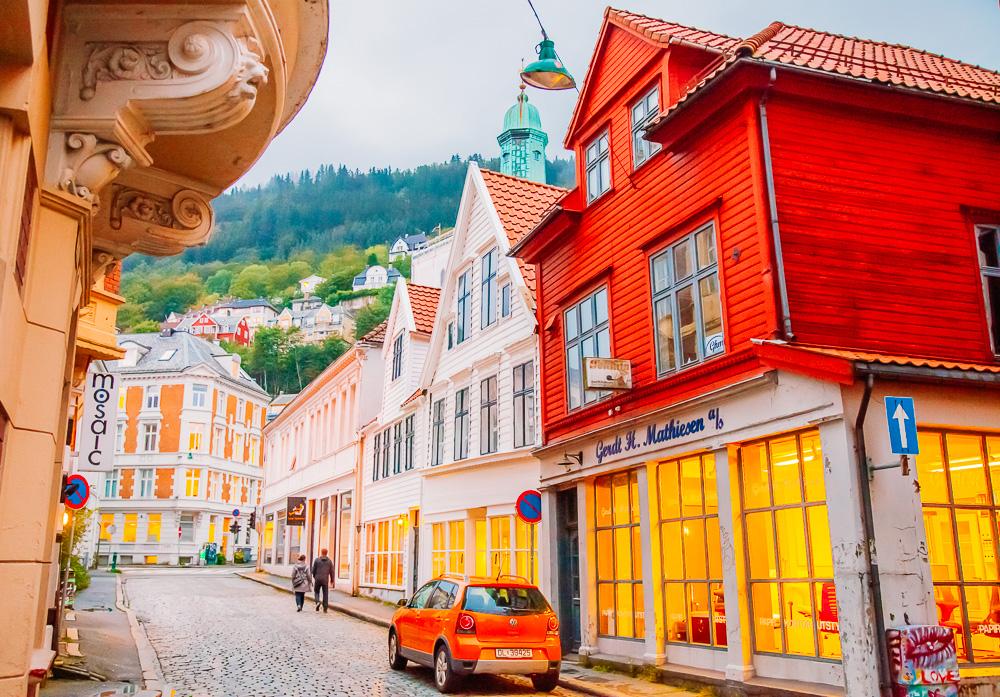 5. Bryggen must be Norwegian for bragging
It's like Bergen is saying "you think I'm beautiful now, check out how stunning I was hundreds of years ago." We get it Bergen, you've got the pretty genes.
But seriously, you cannot visit Bergen without taking a walk through Bryggen – it's not allowed!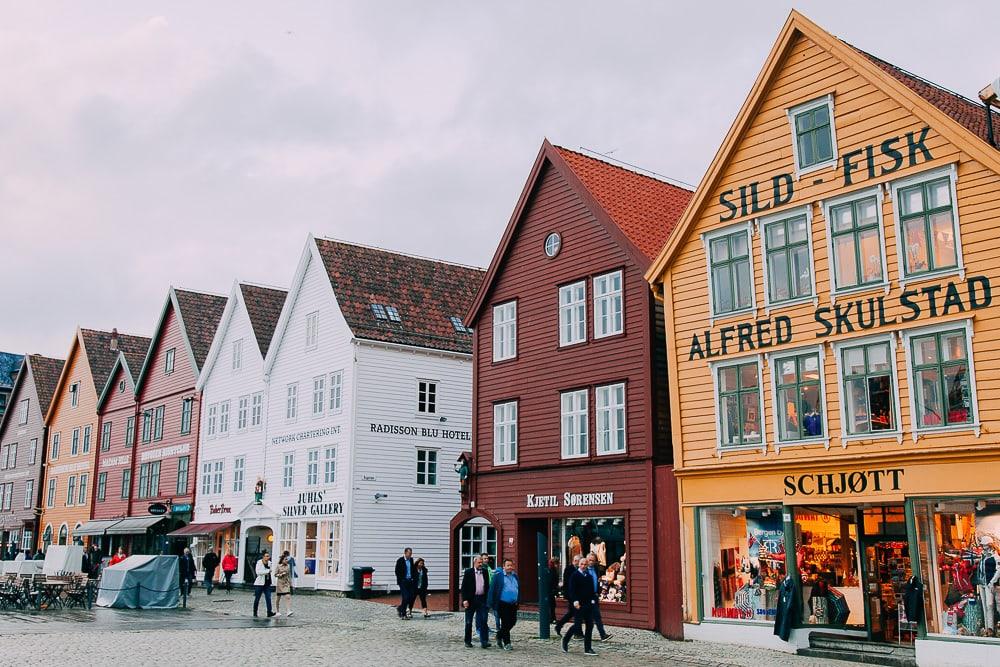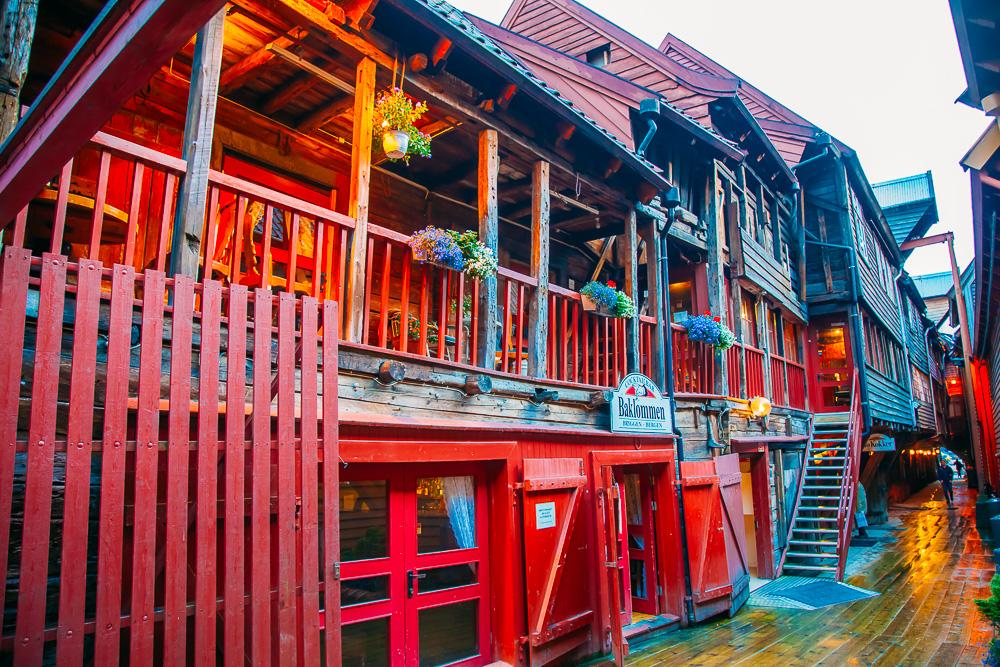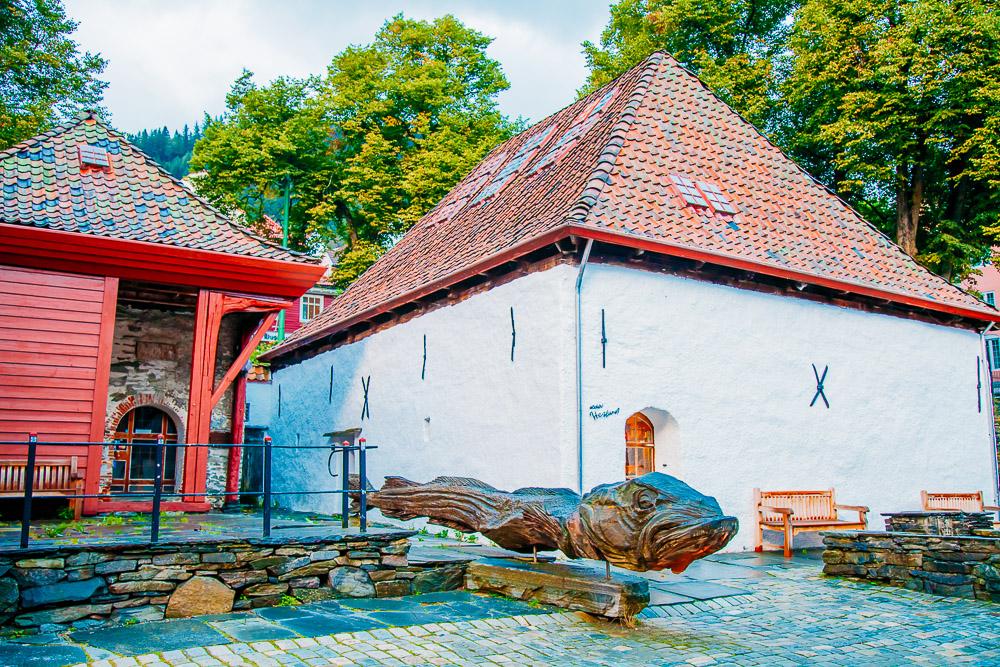 6. All those cute wooden houses
Excuse me, Bergen, aren't you supposed to be a city?
I don't know if it's all the wooden houses and cobbled streets, the views over the water, or simply all the green grass and trees poking out into the city, but Bergen does not feel like a big city to me at all.
If you're looking for some good things to do in Bergen, my top pick would actually just be to wander around downtown. It's so pretty!
And if you really want to get to know the city, consider exploring with a local!
Bergen locals are very proud of their city and I'll admit my friends from Bergen have shown me how to fall in love with it. So if you really want to get to know the city, consider booking a customizable private tour for a few hours – they're surprisingly affordable and will give you a unique perspective on Bergen. Click here for prices and availability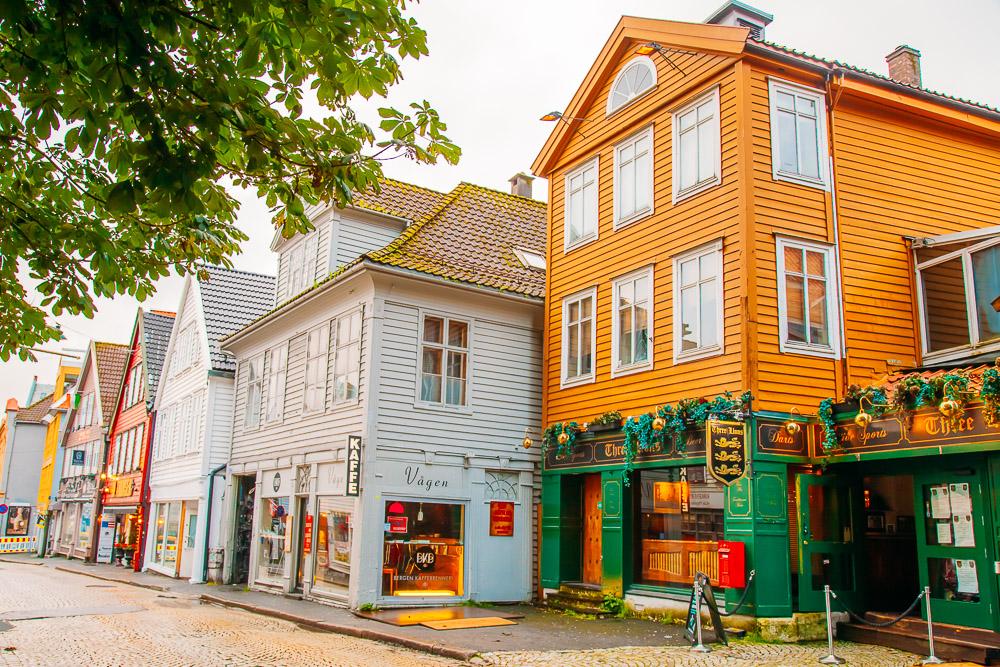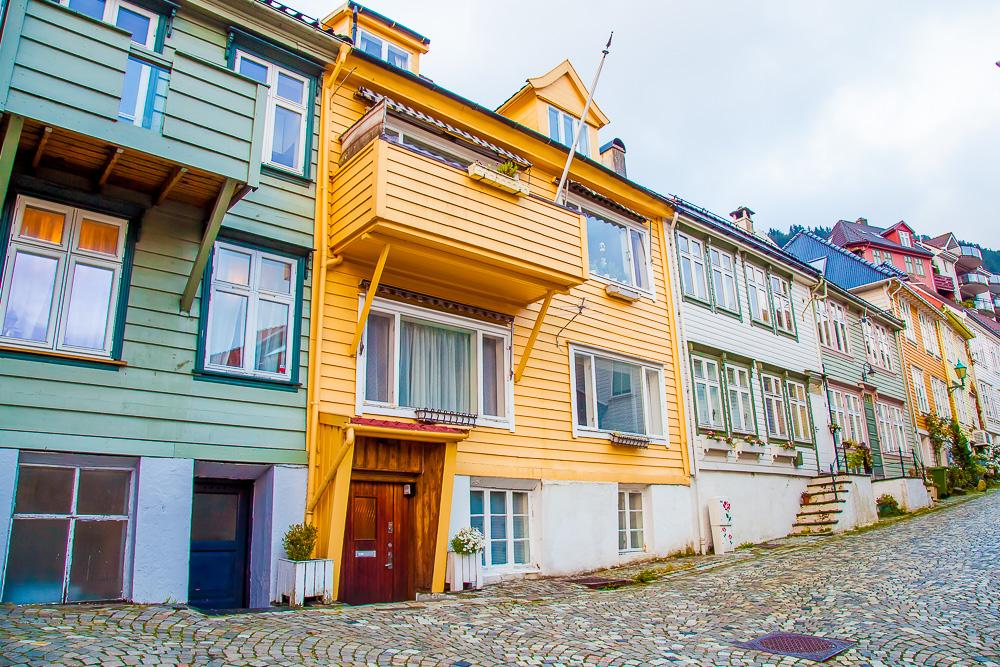 7. Forget your favorite chain restaurant or shop
Okay, I'm pretty sure Bergen has all the usual city chains. BUT it also has all sorts of independent shops and restaurants – um didn't all major cities everywhere do away with those? Get with the program, Bergen.
So instead of paying 5 million kroner for a gross burger at Fridays, I found myself seated at a cute little seaside restaurant digging into a delicious and totally affordable (for Norway – it was 95 kr) plate of fish and chips. So much for that big city experience.
8. It has all the prettiest fjords
So selfish, Bergen.
In a country where fjords and mountains can make getting around a little tricky, Bergen is really lucky. It has an international airport that can welcome you from anywhere in the world, and some of Norway's most beautiful views are just a short bus ride away. It's not really fair.
Read more about visiting the fjords from Bergen here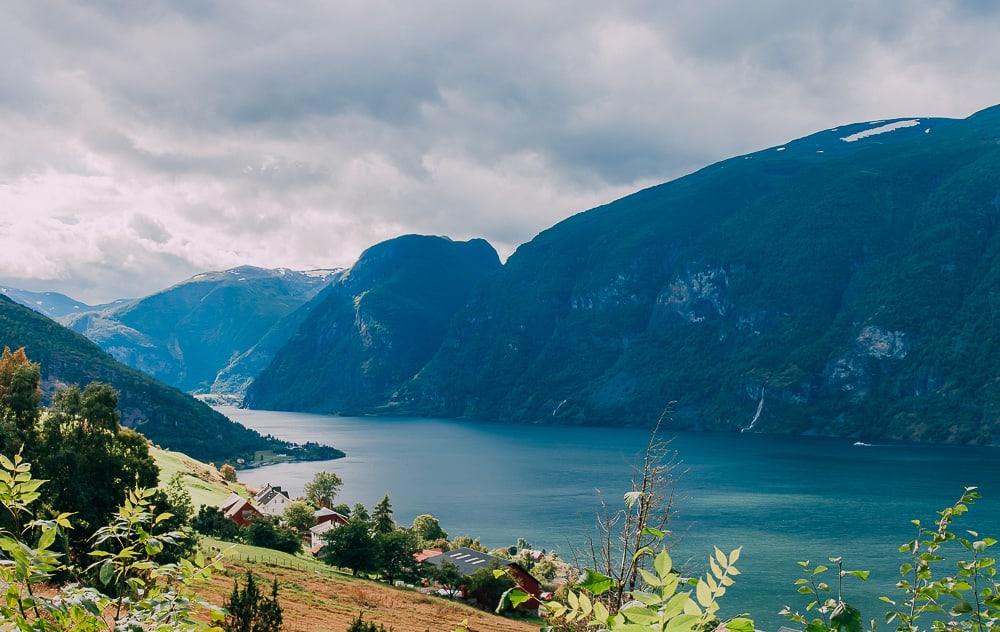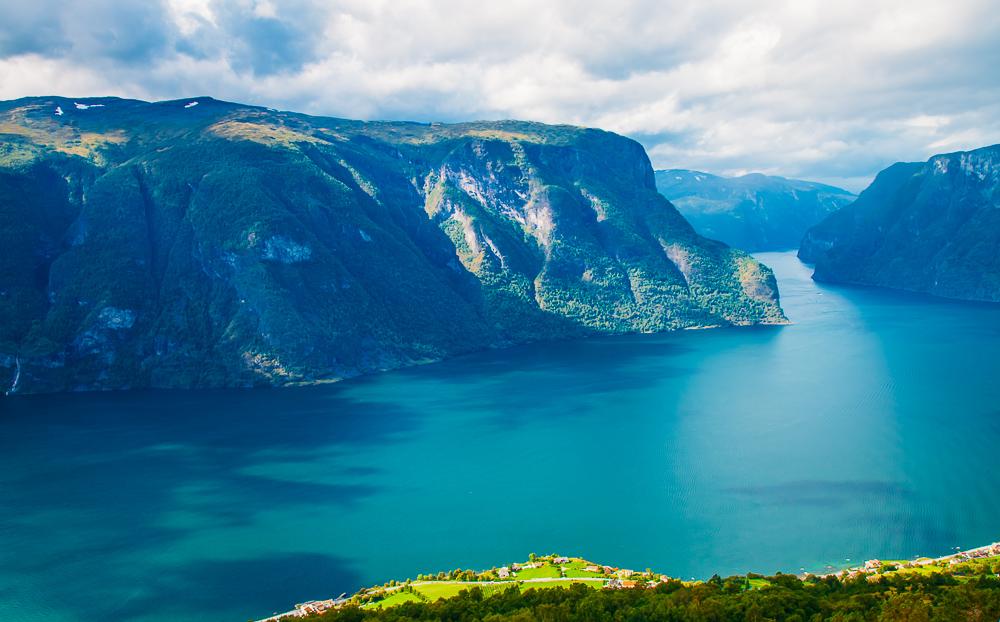 9. Bergen doesn't even try to be modest
Hello, Bergen, haven't you heard of janteloven?!
This blog has seen a lot of comments from people telling me that they visited Oslo and were really disappointed. I even recently got an email from someone telling me that they booked a weekend in Trondheim after seeing photos of the city on my blog and they hated it.
Now, Oslo and Trondheim are both great cities well loved by Norwegians, and each has a lot to offer visitors. The problem? They don't necessarily fit the image of Norway in so many people's imaginations. Bergen on the other hand, with its towering mountains and views over turquoise fjords, is a total crowd pleaser. It's almost obnoxiously "Norwegian."
So if you only have a chance to see one place in Norway, take a trip to Bergen.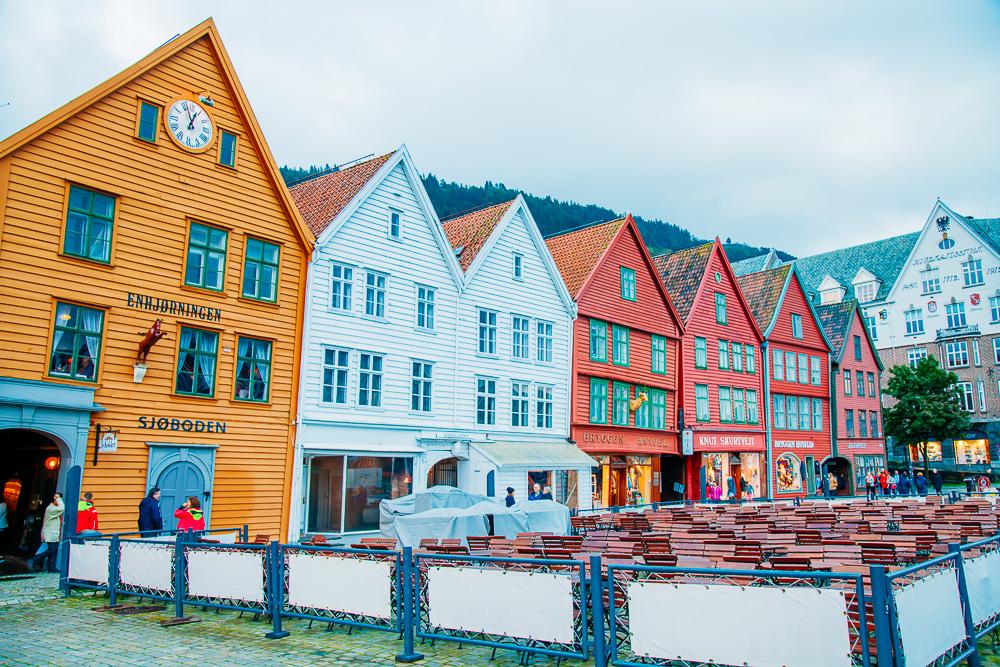 10. I don't live in Bergen
But mostly I hate the way I don't hate you. Not even close, not even a little bit, not even at all.
Guys, you know how this story ends. Once again the 90s teen movie gets life right, because of course the thing I hate most about Bergen is that I just really, really love it and want it in my life forever.
BONUS: Bergen has the best hotels
Okay, I added this one after so many of you asked for my accommodation tips for Bergen. Check out my complete guide to Bergen accommodation here: the best hotels in Bergen for any budget.
PIN IT!