Last week a lot of Norway was on winter holiday, and it felt as though most everyone decided to spend it in Rauland.
Okay, that might be a bit of an exaggeration, but it was pretty crazy to watch this small mountain town flood with holiday makers on skis. It also meant that our little supermarket was suddenly flooded and I had to work six straight days, but while it was a bit overwhelming I mostly just felt weirdly proud that people had traveled so far to spend some time here.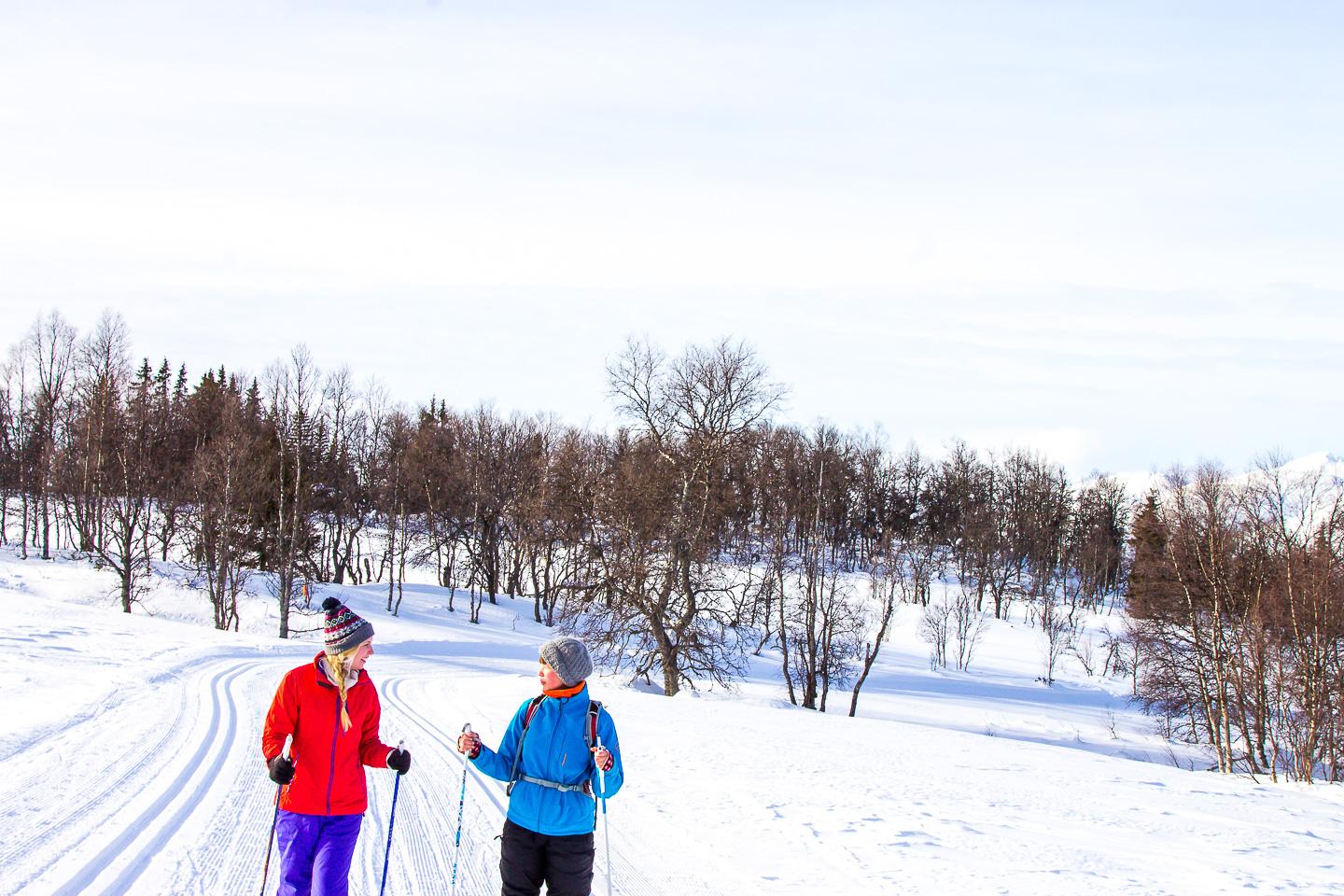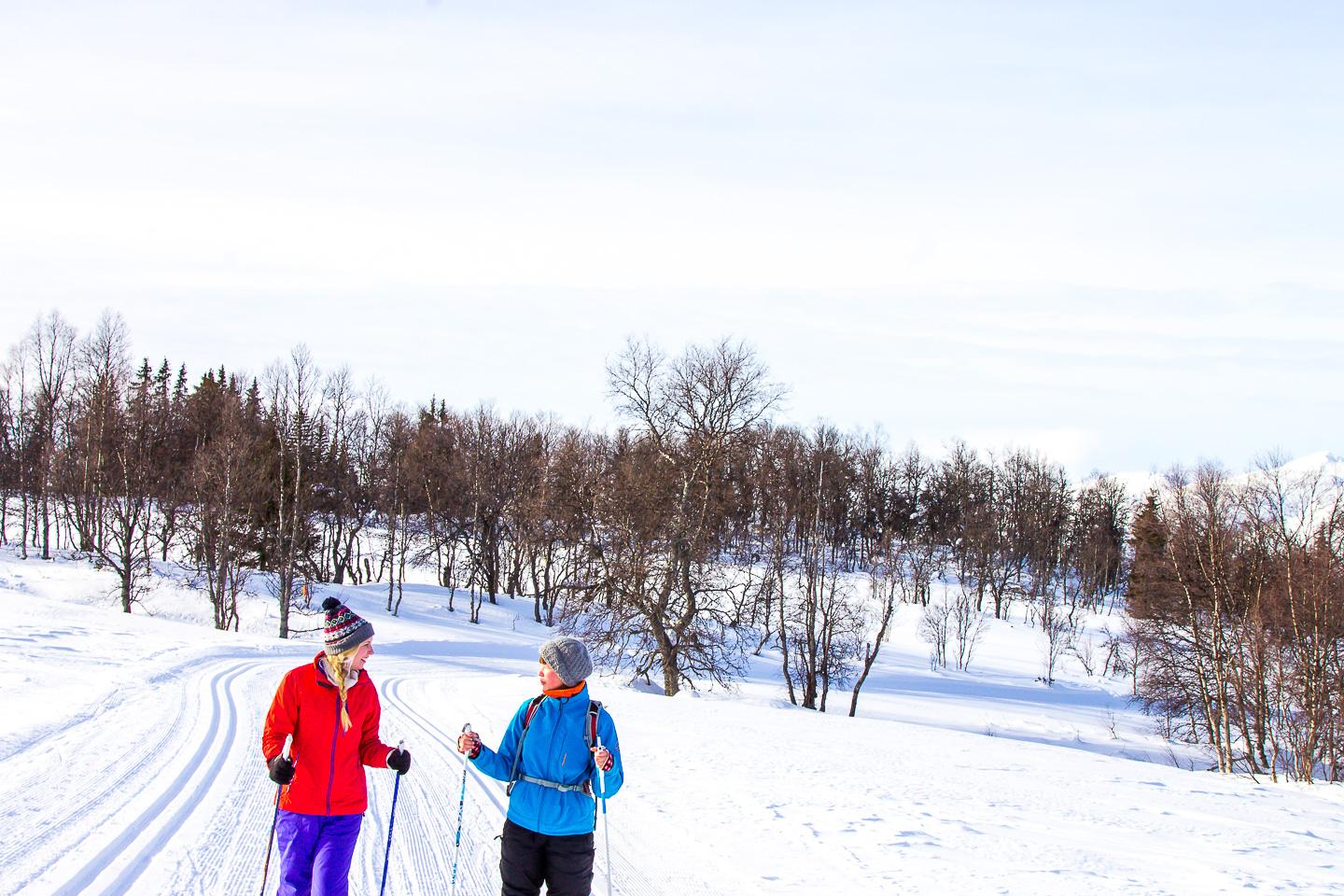 And it's like Rauland knew it was in the spotlight, because wow did it shine. The sun, that is. And the snow. And people's happy faces! Ah, what a week.
The whole of which I spent inside a supermarket.
No, no, that's not true. Because we got to kick off the week with a visit from Dan's cousin James and his girlfriend Anna. Our first visitors in Rauland! This trip was actually a birthday surprise for Anna, so the pressure for it to be awesome was on. And lucky for them (and us), since it was the start of the winter holiday break here, there was a lot to do.
Folk Music Festival
Have I ever mentioned that there's a small folk university here in Rauland? If not, it's because I usually forget that it exists. It's tucked away in the woods and the students only emerge occasionally, dressed in traditional Norwegian sweaters and usually carrying musical instruments with them.
But on Friday night I finally made it to the Folk Academy for their international folk music festival. There was of course lots of music and folk dancing, but my favorite part was after the performances were finished and everyone just sat around drinking beer and playing on 100 year old Hardanger fiddles and Jew's harps.
The music wasn't quite like anything else I've heard, but a student explained that actually, Telemark folk music isn't unique at all. It's how all music used to sound, it's just that all those changes that happened to music in the rest of the world never quite made it up to these remote Norwegian mountains.
It was a reminder that while the obvious tourist destinations in Norway tend to be the fjords along the west coast (Bergen, Stavanger, etc.), if you really want to get deep into Norwegian culture it's worth heading farther inland and up into the mountains. I can't wait to hop in the car this summer and do some more exploring of my own!
Rjukan
We also happen to be living just 35 kilometers away from Rjukan, a town so fascinating that it was just named a UNESCO World Heritage Site. It's famous for its World War II history and past as an industrial center, but we headed into Rjukan for a different reason: to see the sun!
Or rather, not see it.
Rjukan is nestled far down in a steep, narrow valley, which means that it doesn't get any sunlight for six months out of the year.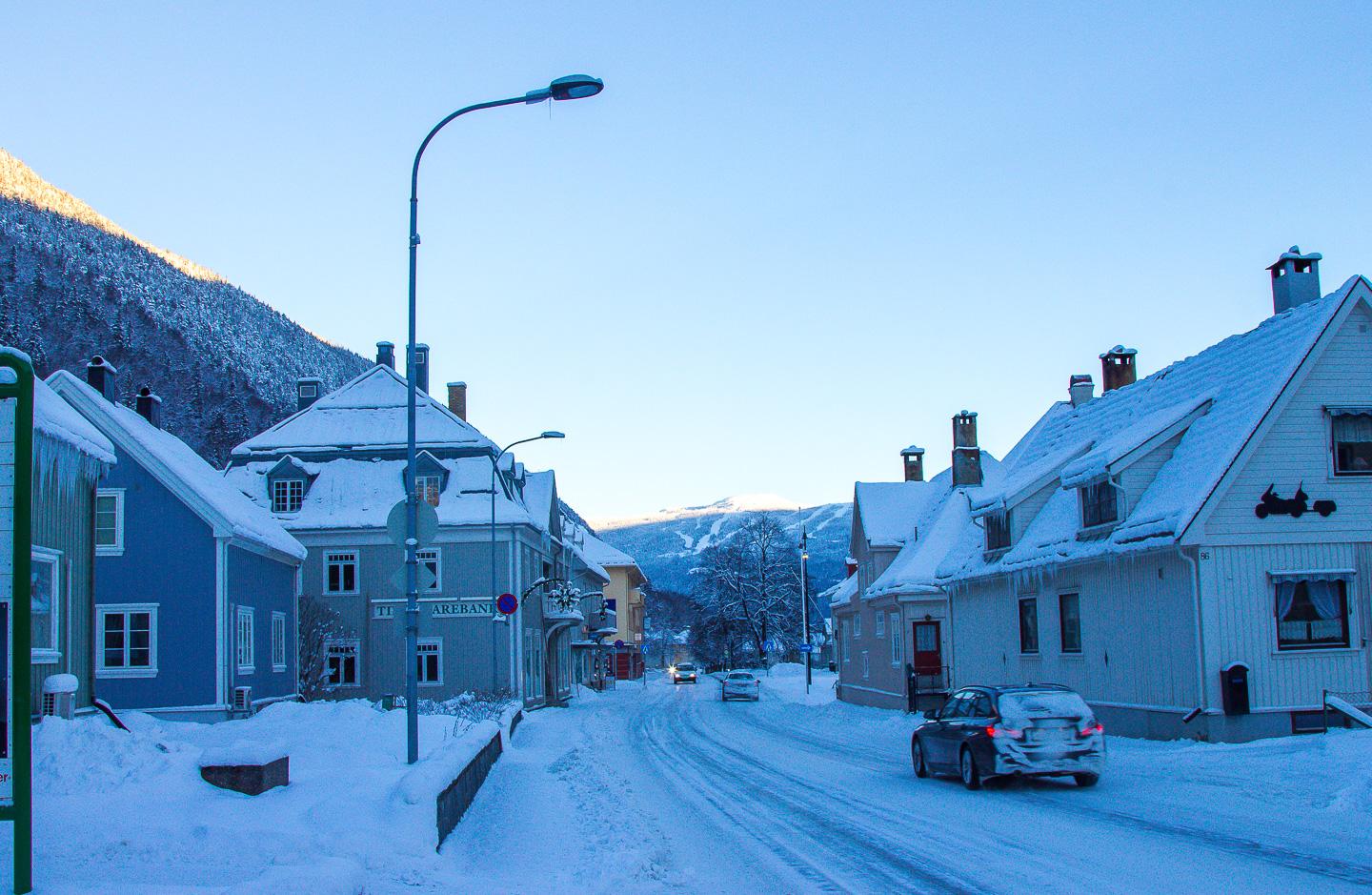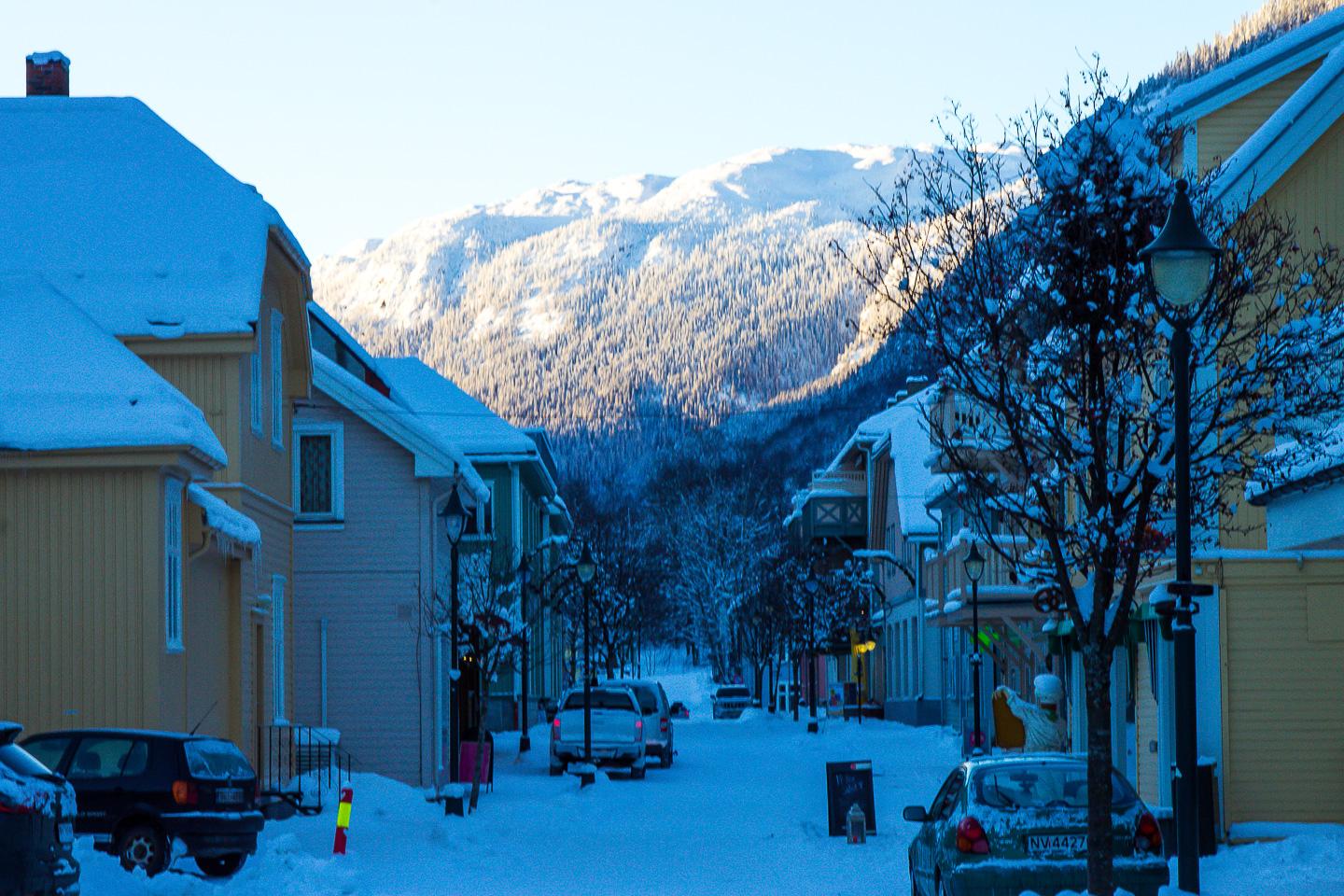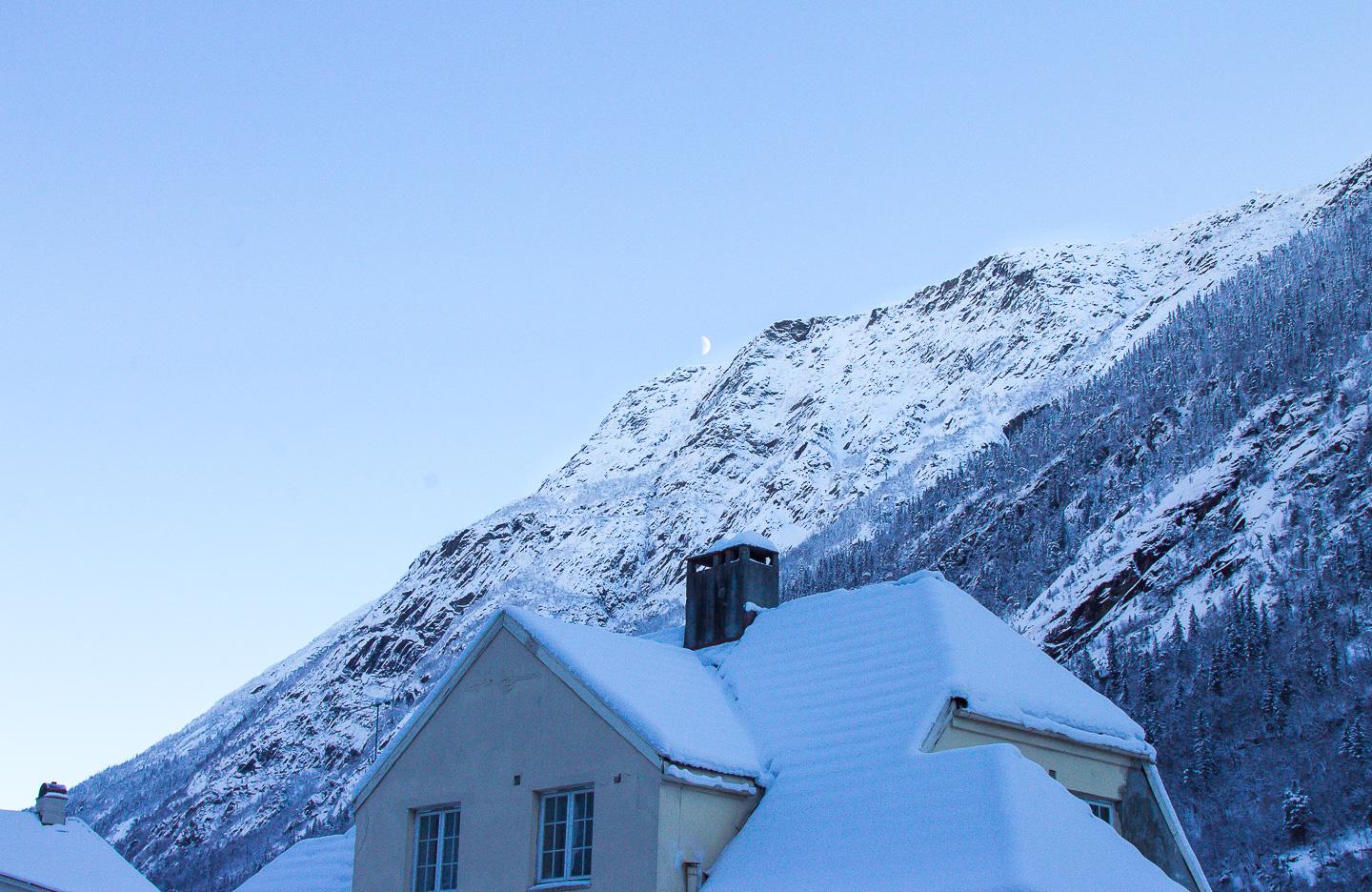 I always used to think winter must be depressing for people in Rjukan, especially as they can see the sun shining on the tops of the surrounding mountains, just out of reach. But in 2013 all that changed with the help of a few mirrors.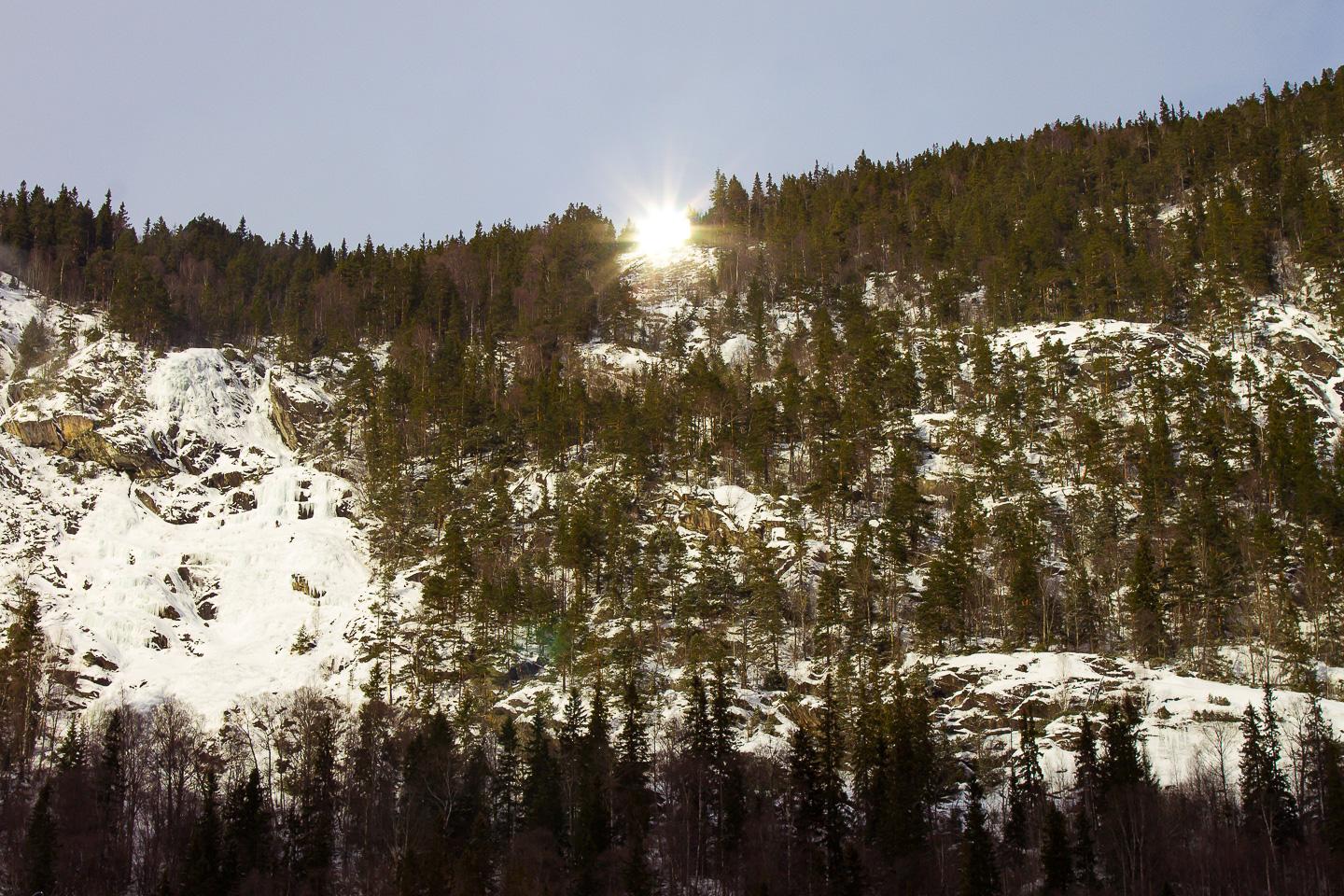 I had never actually seen the mirrors in action before, so I felt surprisingly giddy when the clouds parted and suddenly we were bathed in sunlight. The light only illuminates a few square meters in the town square, but I can imagine those few meters of sunlight have made all the difference to people living in Rjukan.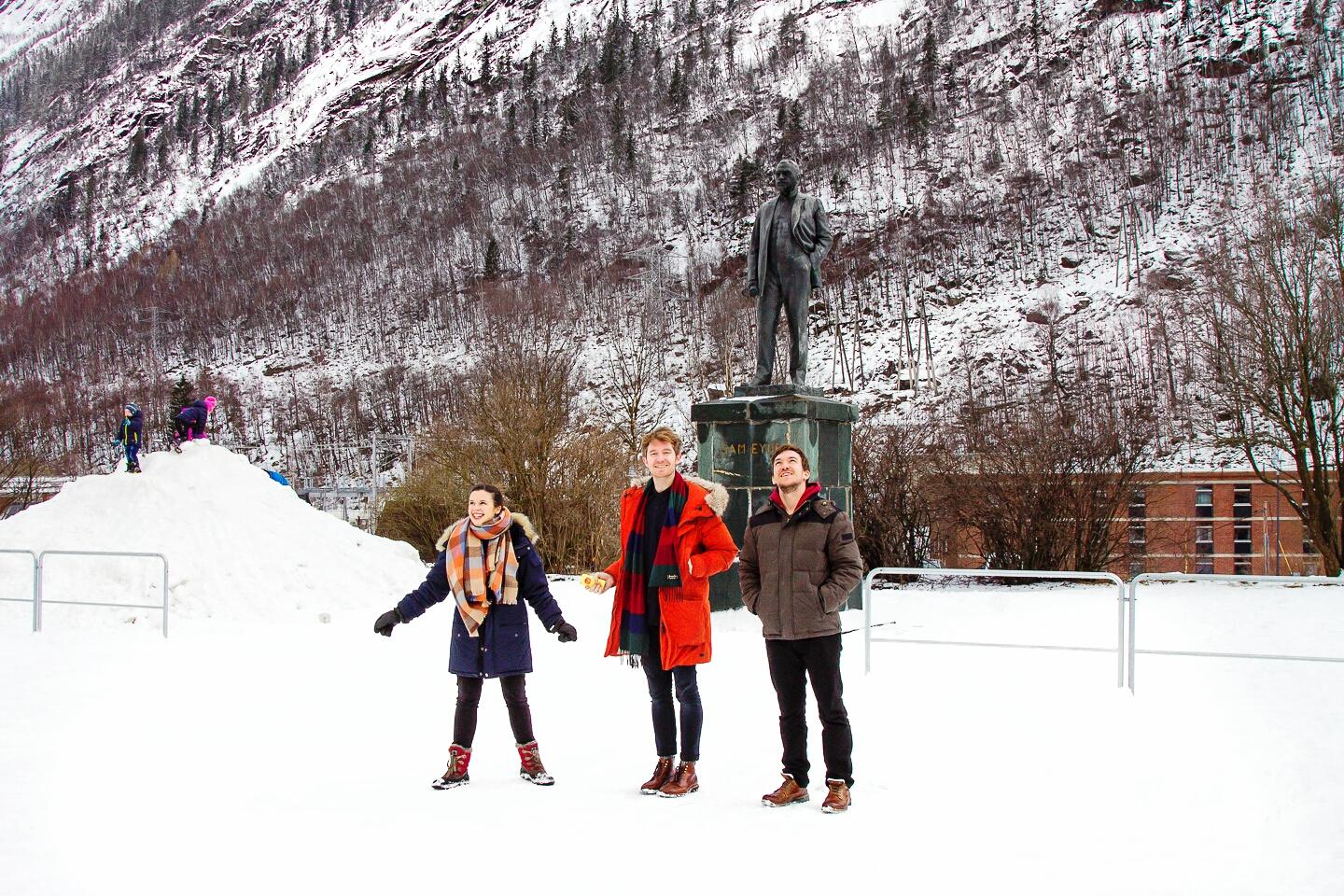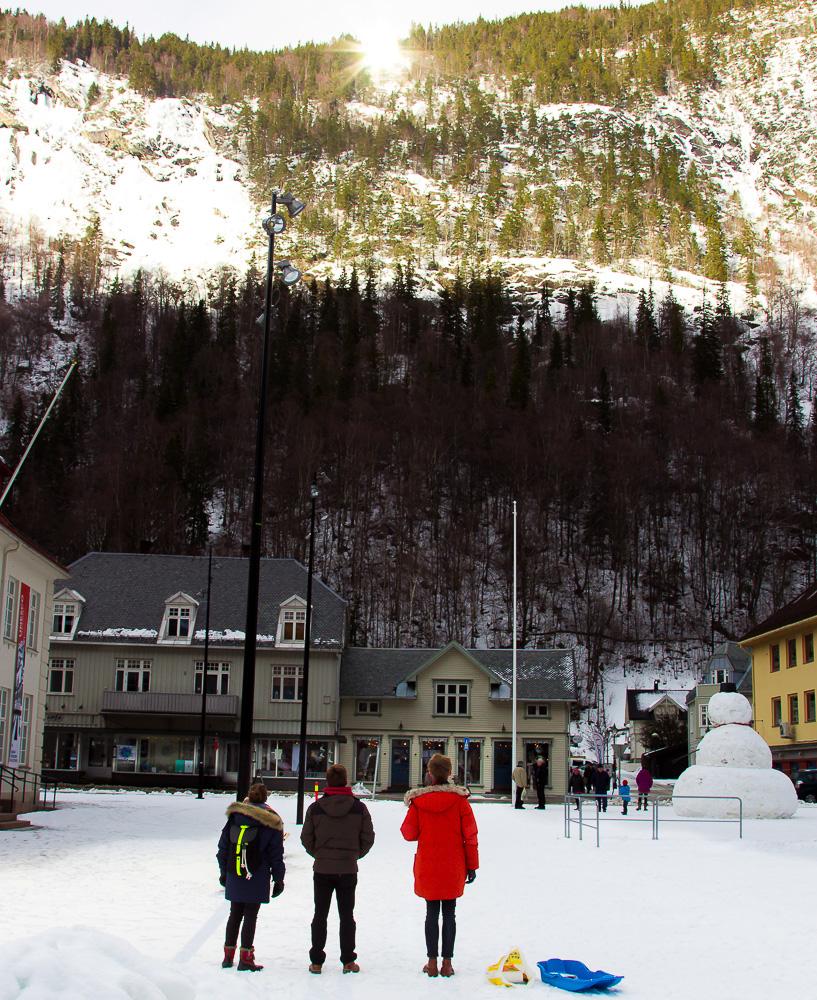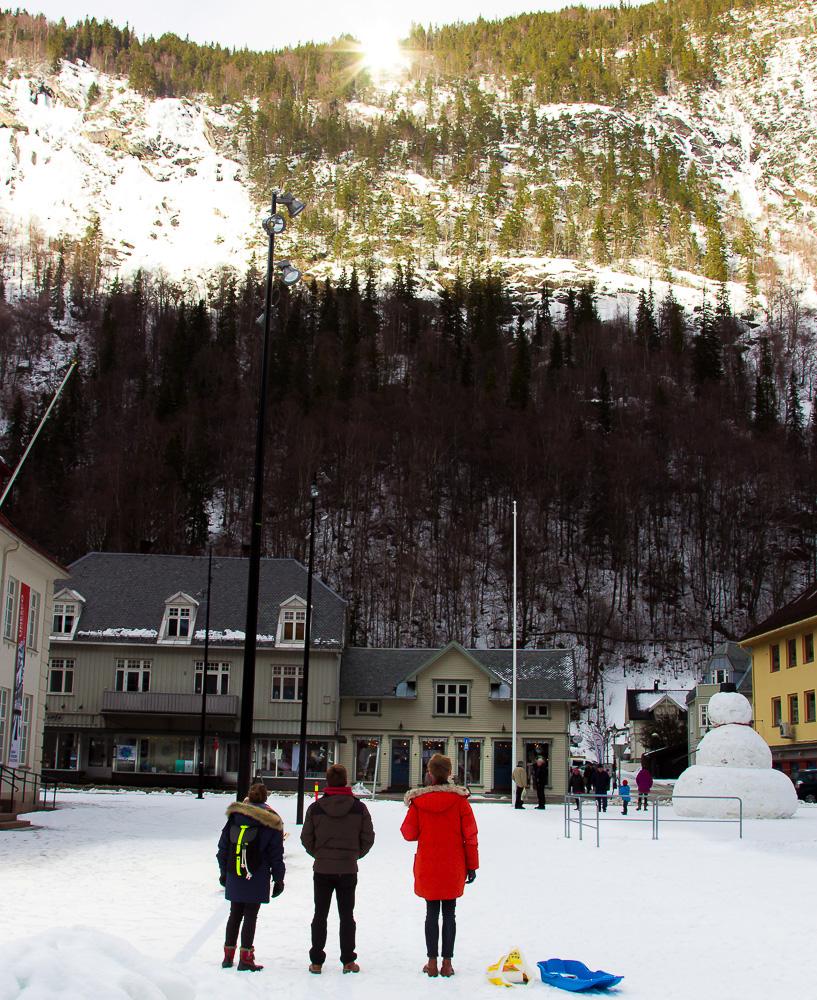 Panorama Café
On the way back from Rjukan we drove past a sign for the Panorama Café, which I had noticed a few times before, and decided to drive up the hill and check it out.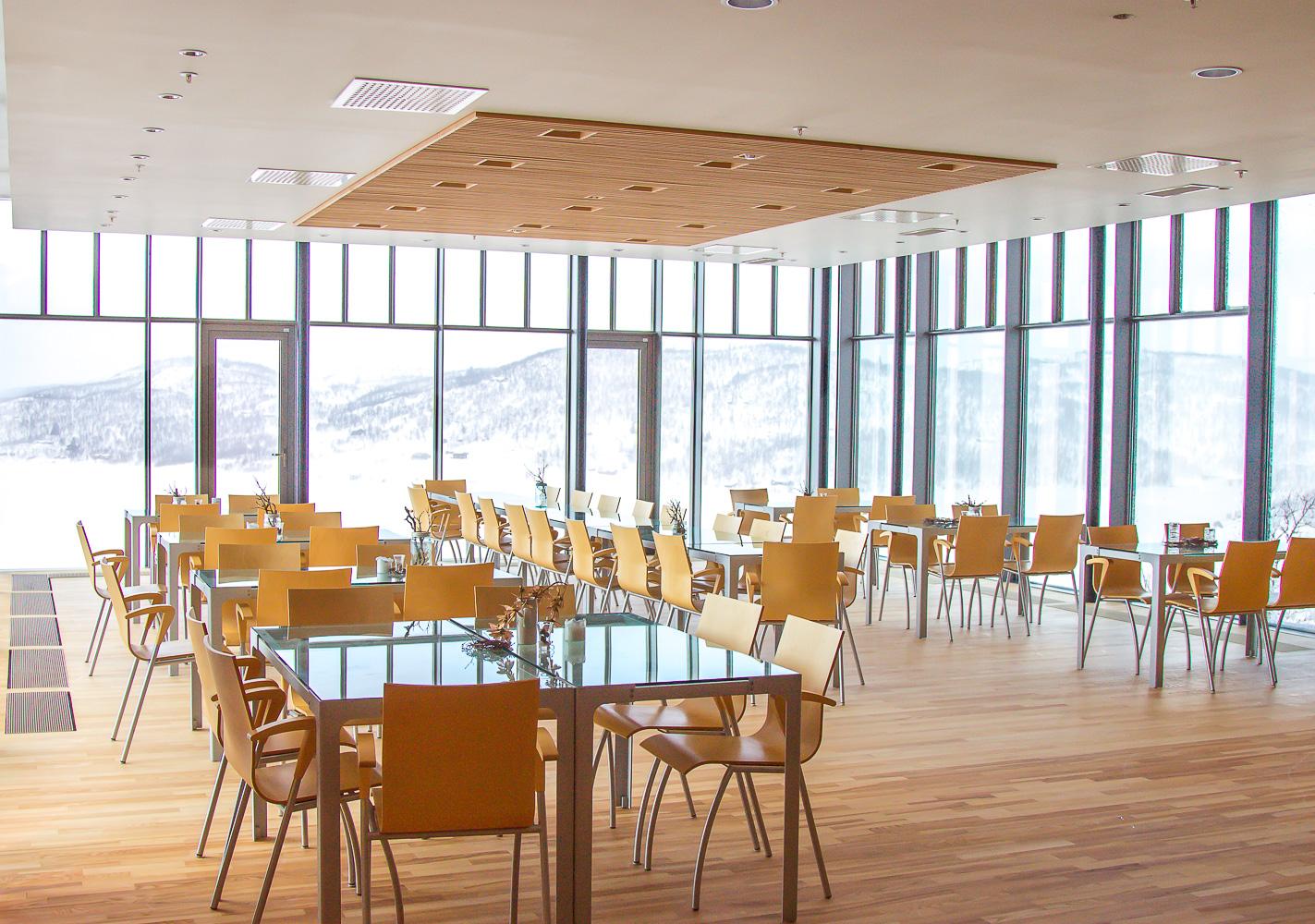 The café was technically closed, but we were able to help ourselves to some complimentary coffee, and then the staff enthusiastically ushered us into the exhibition downstairs. It turned out that the café is part of the Hardangervidda National Park Centre.
Now, going somewhere with the intent of having coffee and cakes and instead being sent into a museum is usually not my idea of a good surprise, but my initial horror quickly melted when I realized that this exhibit was all about reindeer!
Hardangervidda is the huge plateau that our cabin sits at the edge of, and in fact at 8,500 km2 it's Europe's largest mountain plateau and also happens to be home to Europe's largest herd of wild reindeer.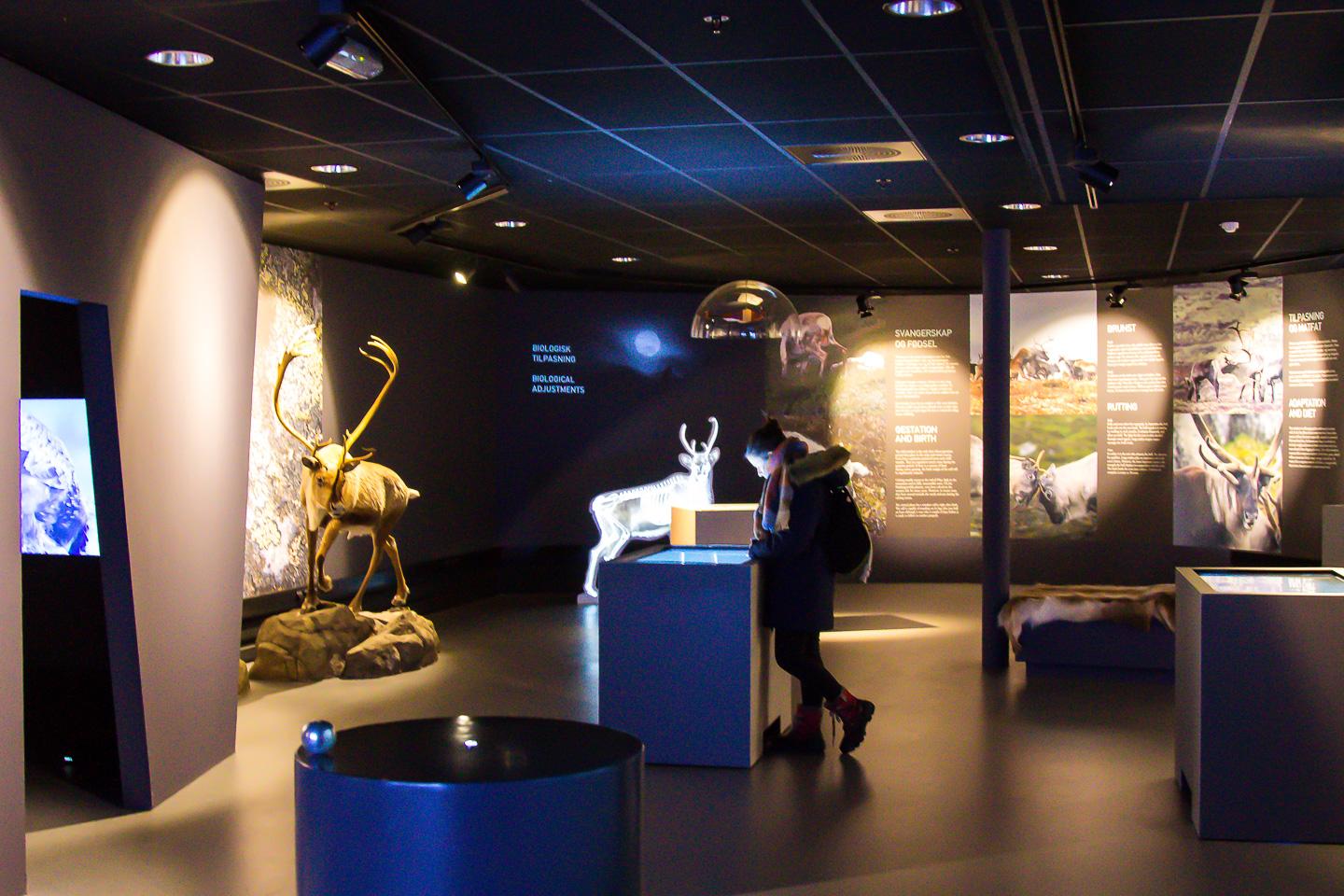 The exhibit was interactive and full of interesting videos, photos, and facts about the reindeer here, and for the rest of the weekend we kept reciting these new bits of reindeer knowledge to each other (like when we ate reindeer stew for dinner the next night, whoops). Okay fine, it was mostly the others relaying these facts, as I spent most of my time sitting on the super comfy reindeer furs strewn around the exhibit. I mean, you know how I get in museums.
But even I couldn't stay away from the exhibit about the reindeer Bella, who had a GPS and camera attached to her for one year. You can follow her route around Hardangervidda over the months, and see the (super artsy!) photos and video clips she took along the way. I think the footage confirmed once and for all that Santa or no Santa (I mean, obviously Santa!), reindeer are pretty magical creatures.
All the Winter Activities
But the best part about holiday week in Rauland? All the skiing and sledding opportunities of course!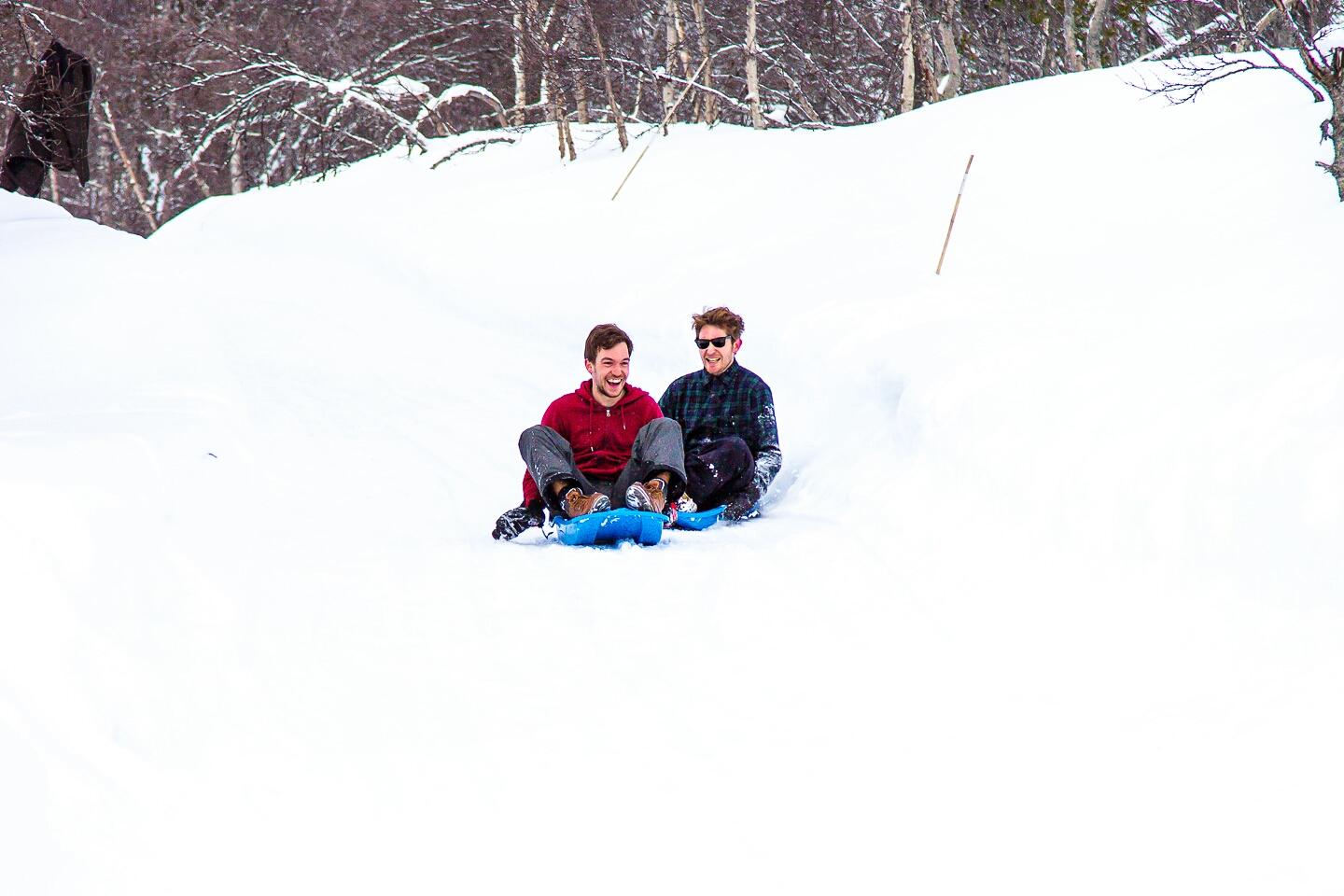 Luckily Dan and I had those ski lessons, so we could totally show off in front of James and Anna.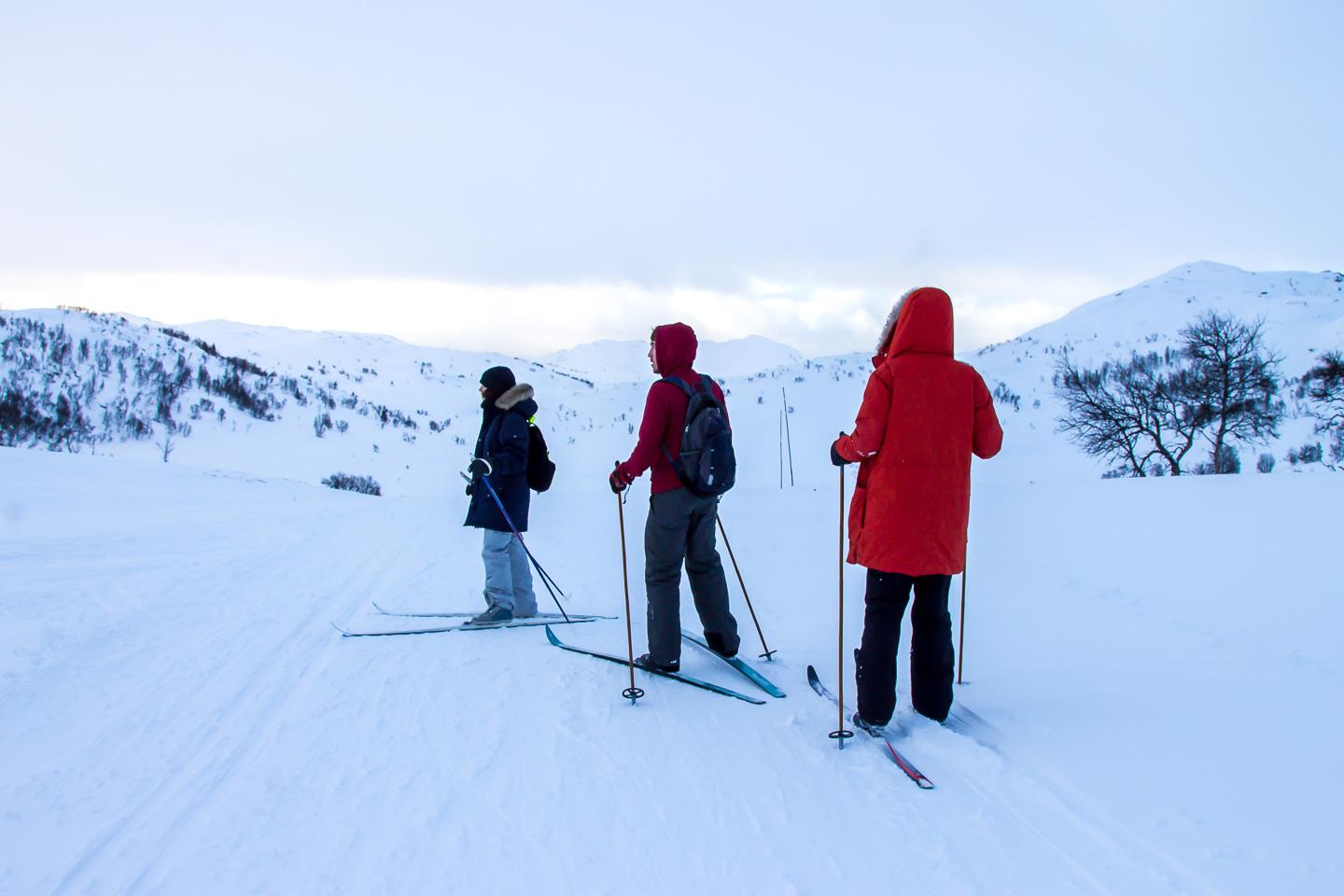 Actually, that's not true. The best part was that during the winter holiday week all Freia milk chocolate was 40% off. And if you don't know how exciting discounted Norwegian milk chocolate is, then you need to find your nearest Scandinavian shop and get some. Because mmmmmmm.
And no, Freia still haven't offered to send me chocolate in exchange for blog mentions. But I guess a girl's got to have goals!
What's your favorite winter activity and/or chocolate?