It's official: Kyrgyzstan is my new favorite country to travel through. From the stunning landscape of Sary-Tash to the fascinating cultural experiences in Osh to relaxing in a yurt on Issyk-Kul Lake, I seriously never want to leave Kyrgyzstan, like ever.
Most Kyrgyzstan travel guides will start you off in Sary-Tash, which is exactly what Danielle, Sasha, and I did. We crossed into Kyrgyzstan from Kashgar, China, but instead of paying $100 for the overnight bus we got a little more creative.
Kyrgyzstan Travel: Crossing the border from Kashgar, China to Kyrgyzstan
We first hired a taxi from the international bus station in Kashgar (we found an unmarked taxi in the back and with the help of a Chinese speaking friend got them to take us to the Kyrgyz border for $20).
While we had planned to hitchhike across the 140 kilometer border, the border guards told us this was no longer allowed and arranged for us to join a shared taxi. The drive was mostly off road and ended up taking seven hours (for 140 kilometers, I know) but it was a nice bonding experience with the Uyghur men we were riding with!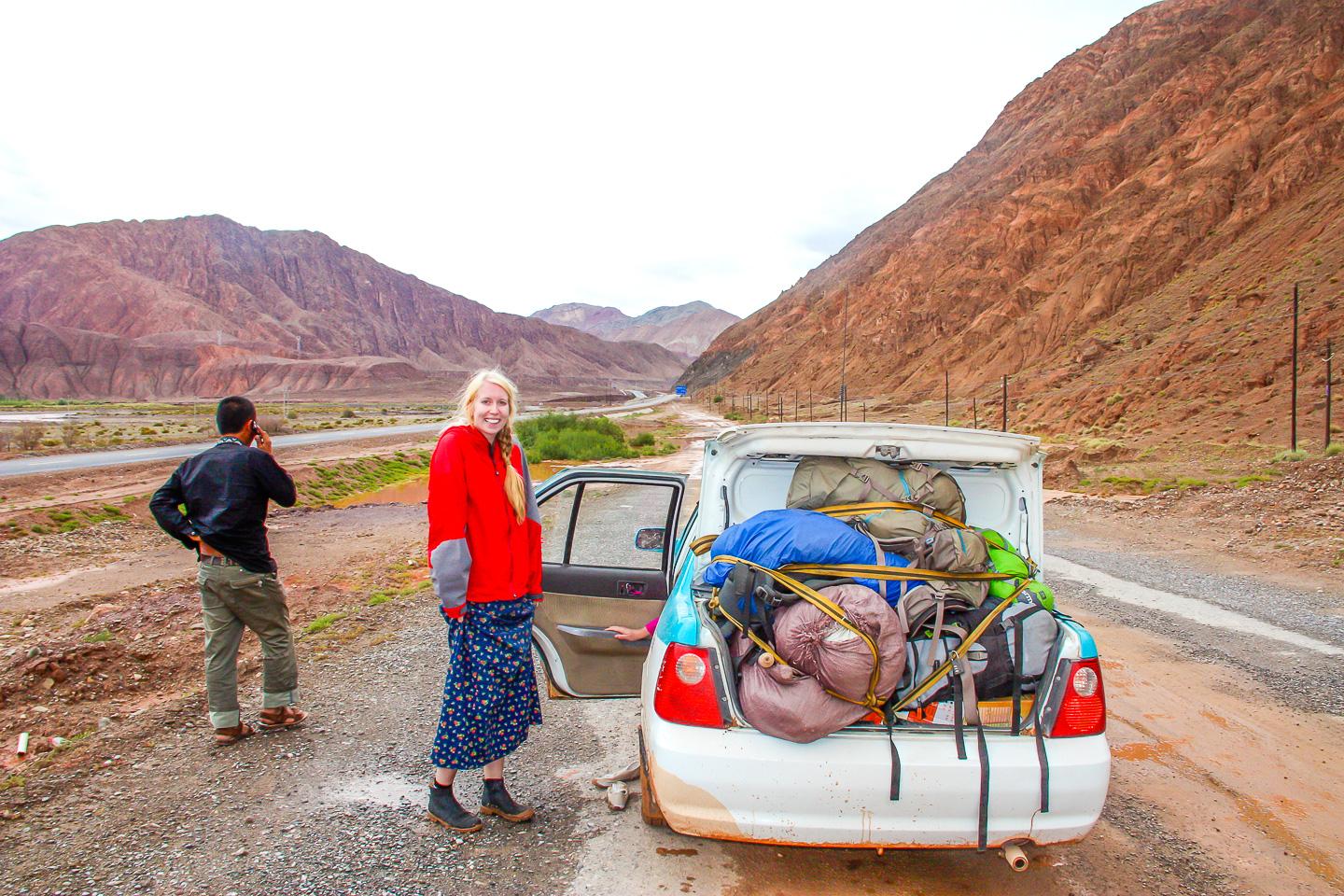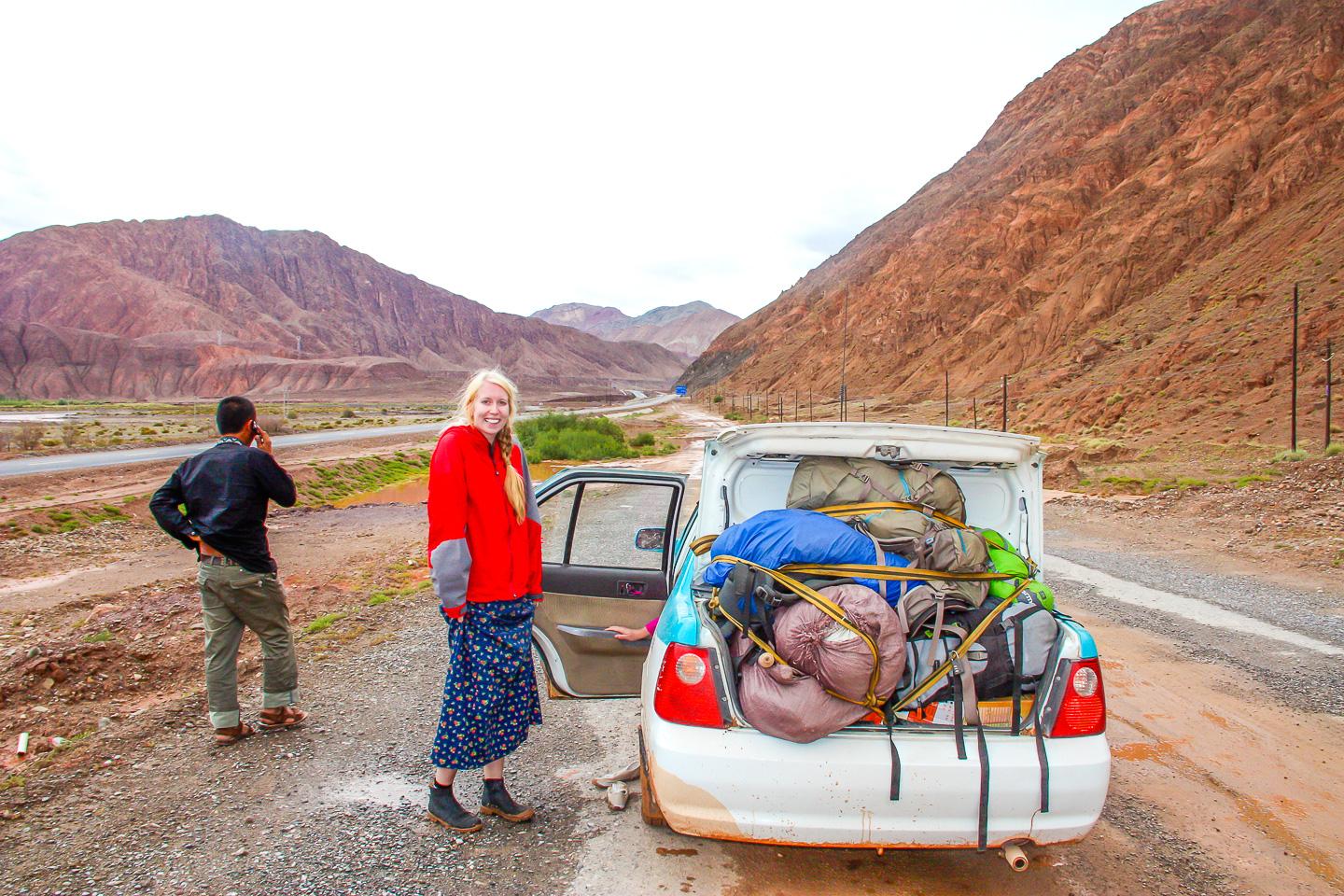 After finally making it across the Kyrgyz border we found another taxi to take us to the nearest town, Sary-Tash, for a total of $36.
And since we didn't know any guest houses in Sary-Tash (though we later found out there is a yurt guest house there) our driver took us to a family he knew that offers home stays, which would become our preferred accommodation while traveling through Kyrgyzstan.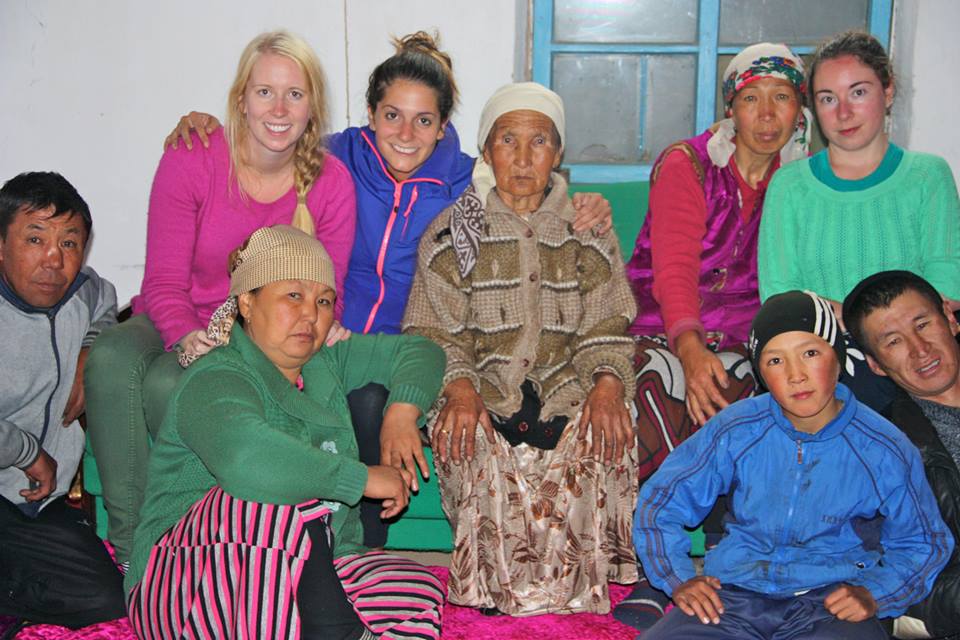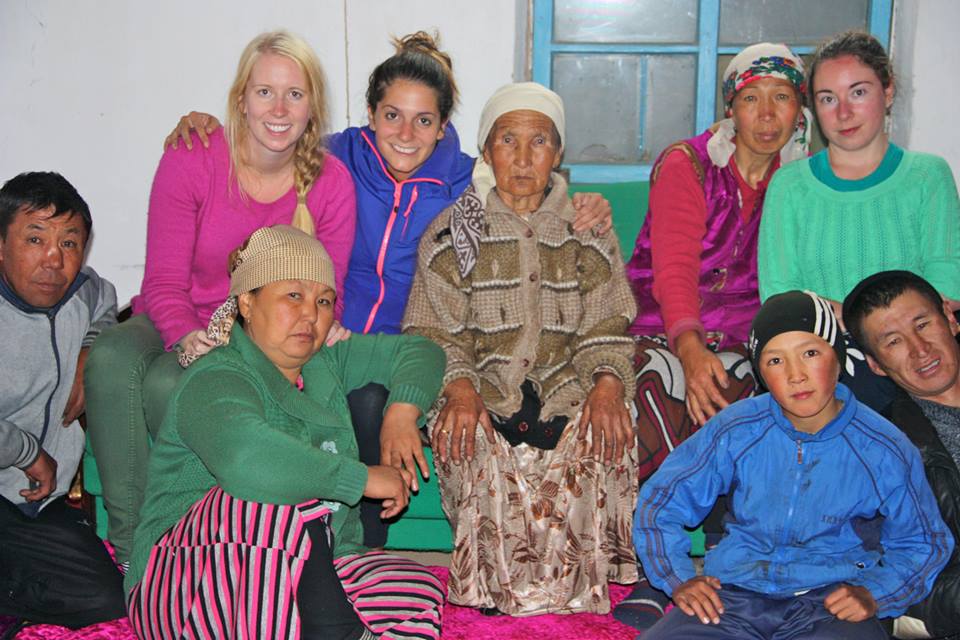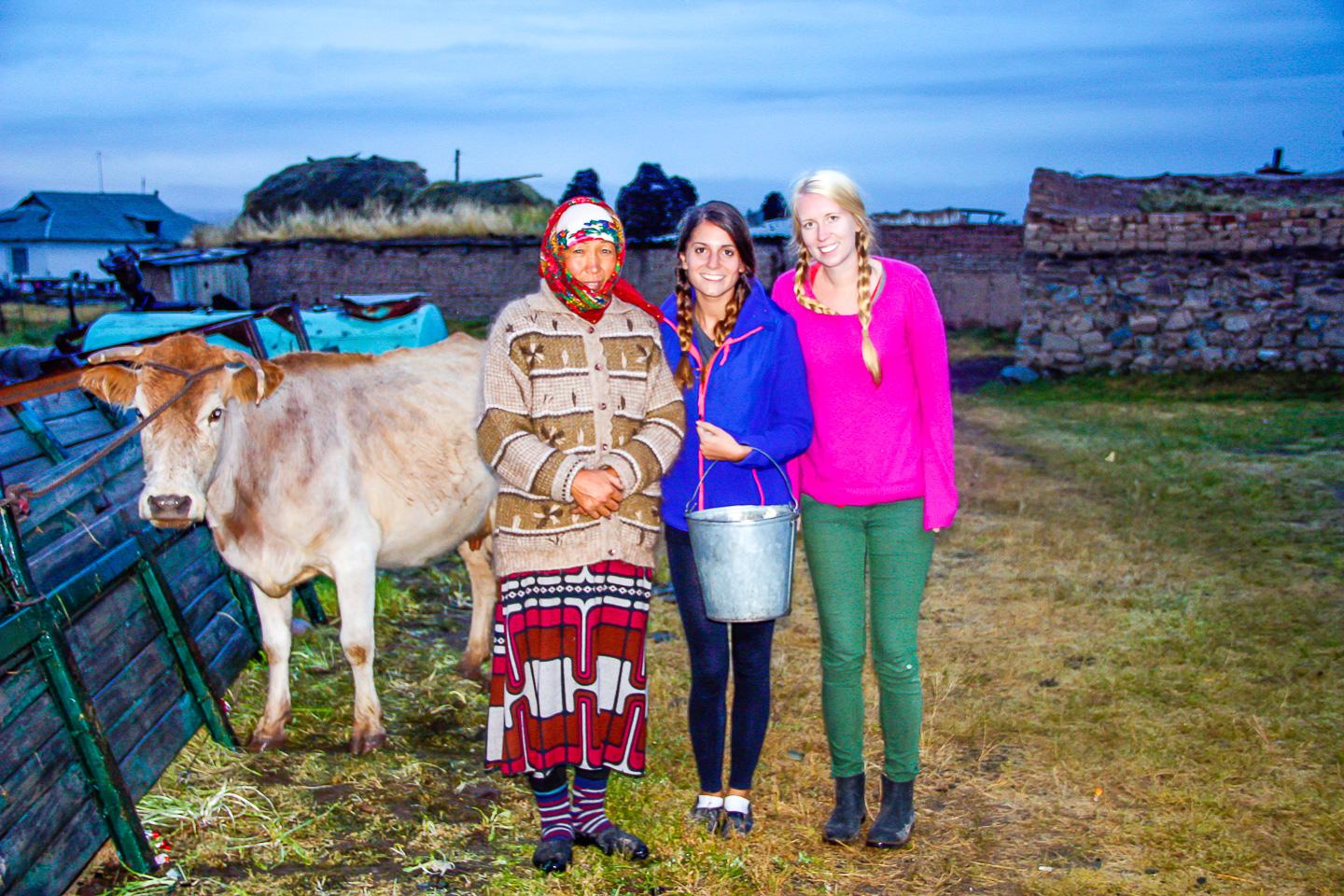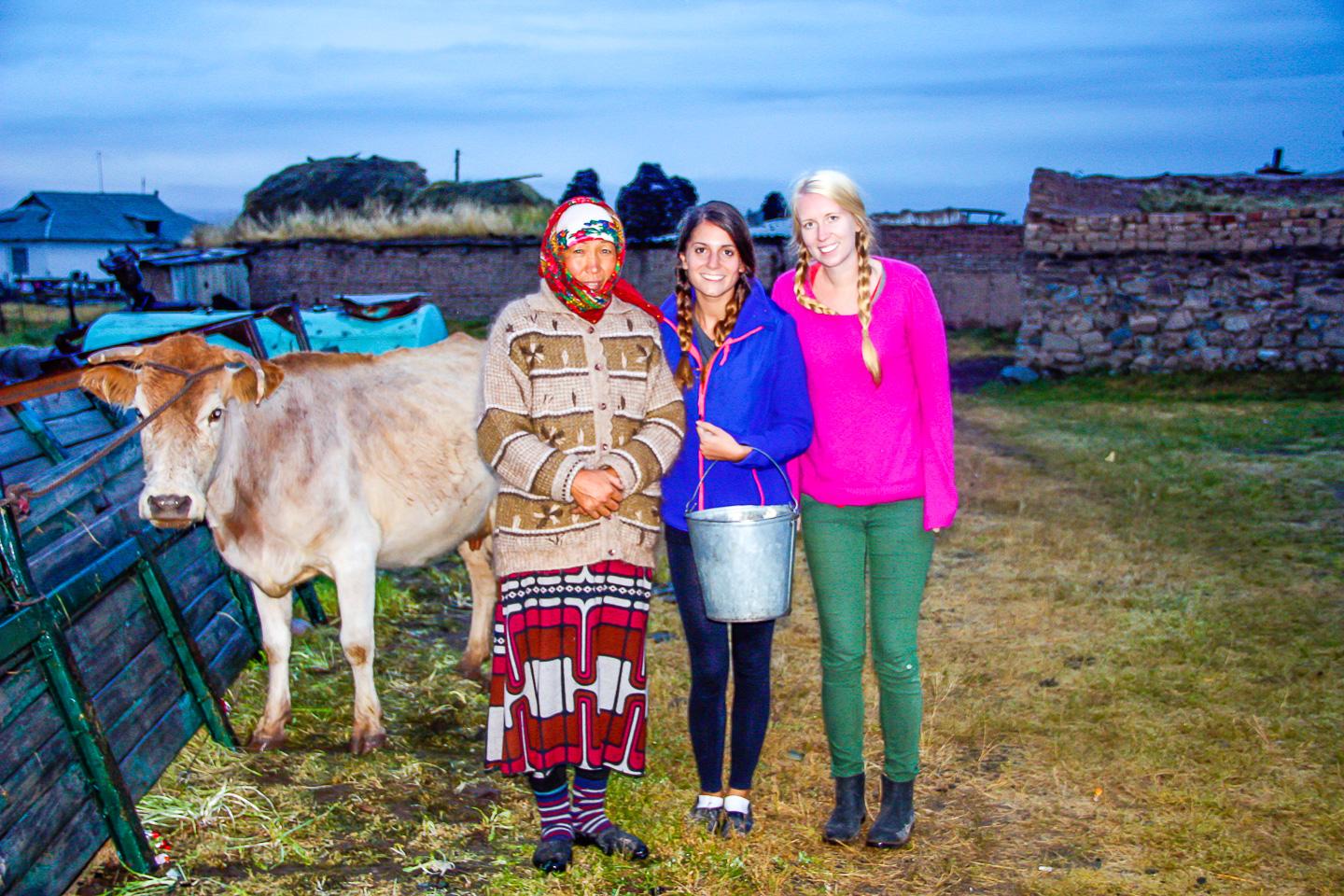 milking a cow with our Sary-Tash home stay host family
Kyrgyzstan Travel: Sary-Tash
Sary-Tash is a beautiful town, and our home stay was the perfect introduction to Kyrgyz culture. We tried kumis, or fermented mare's milk, which is a Kyrgyz favorite and, um, interesting? Actually I quite enjoyed it, but I enjoy a lot of strange food (Danielle and Sasha were considerably less enthusiastic about it).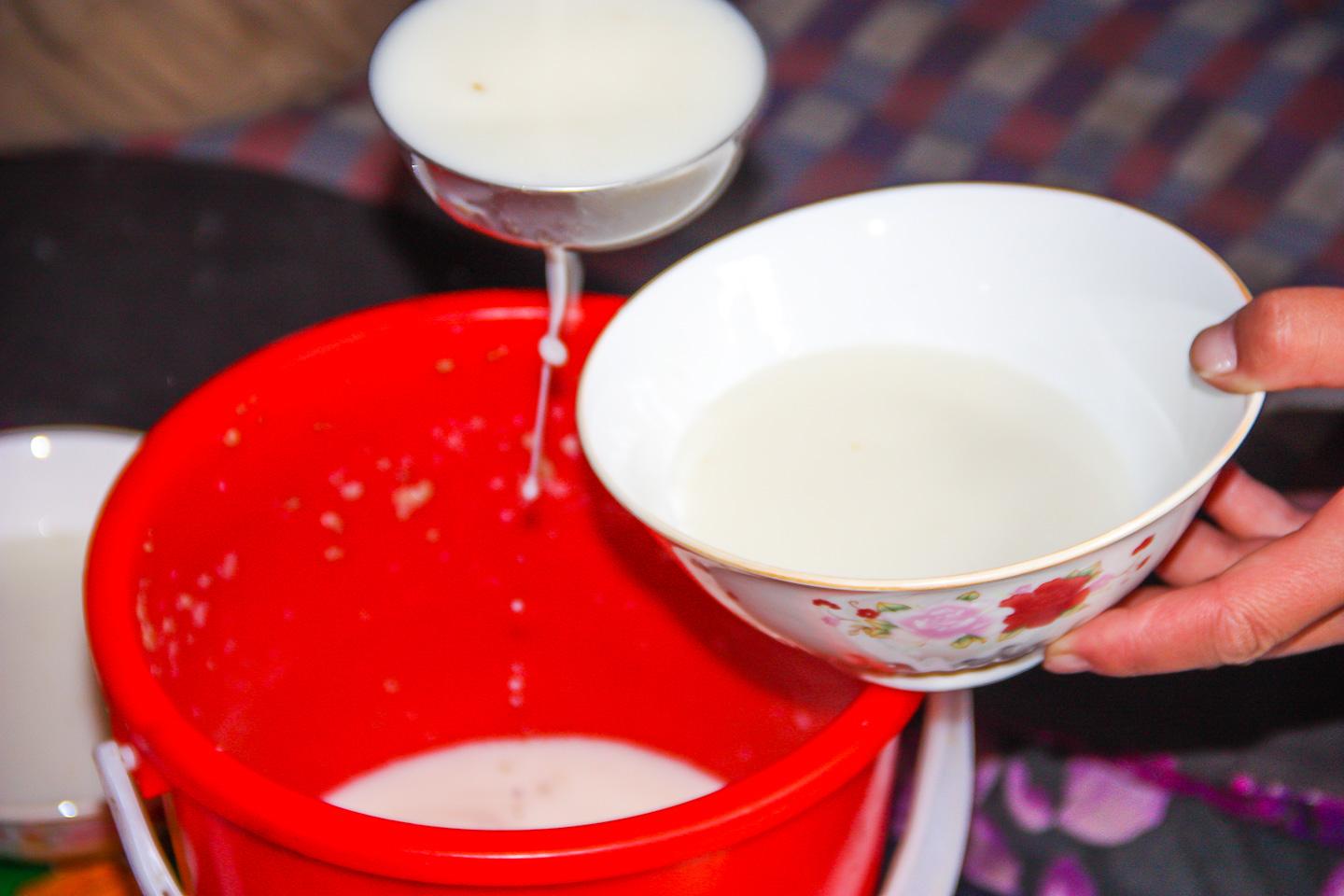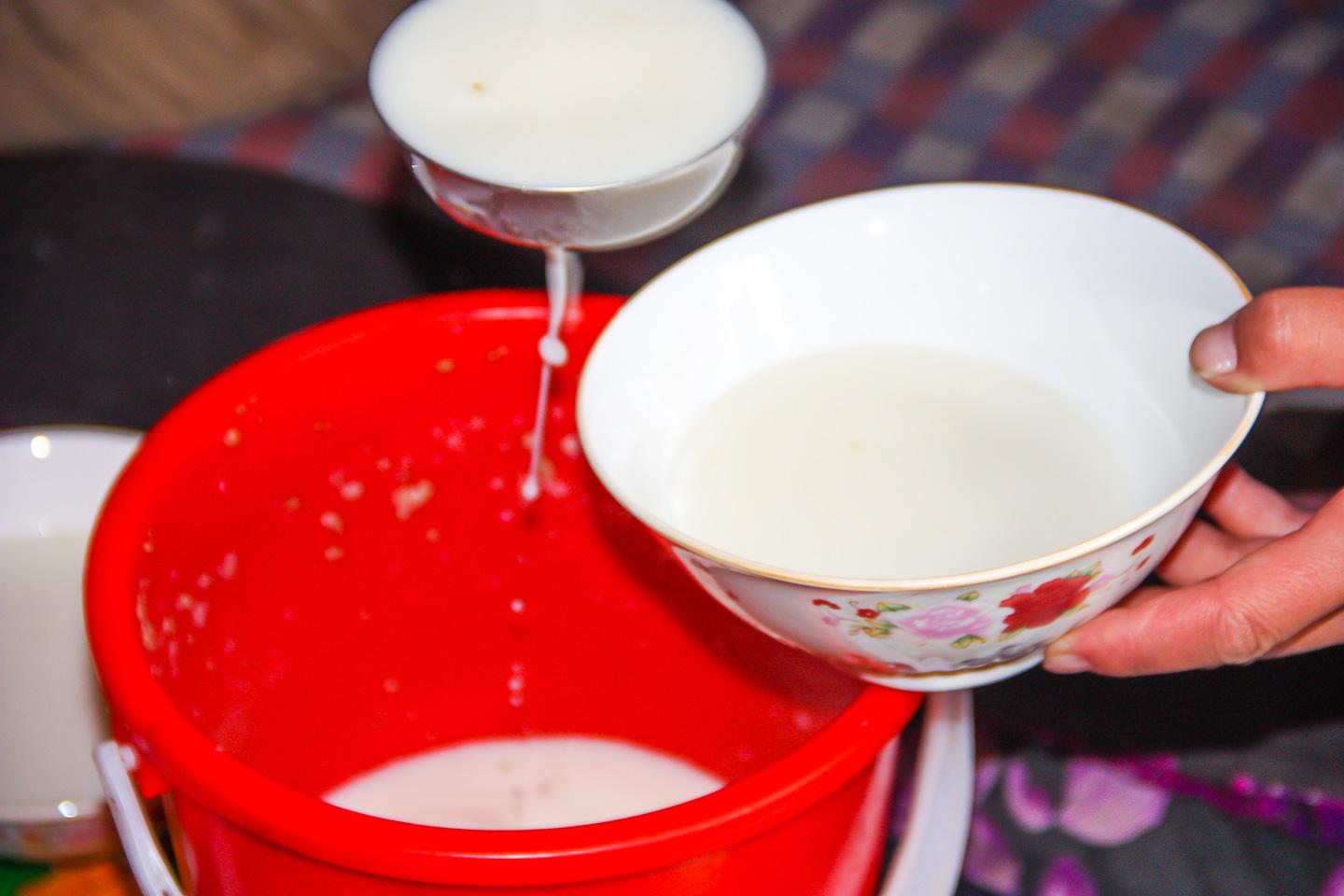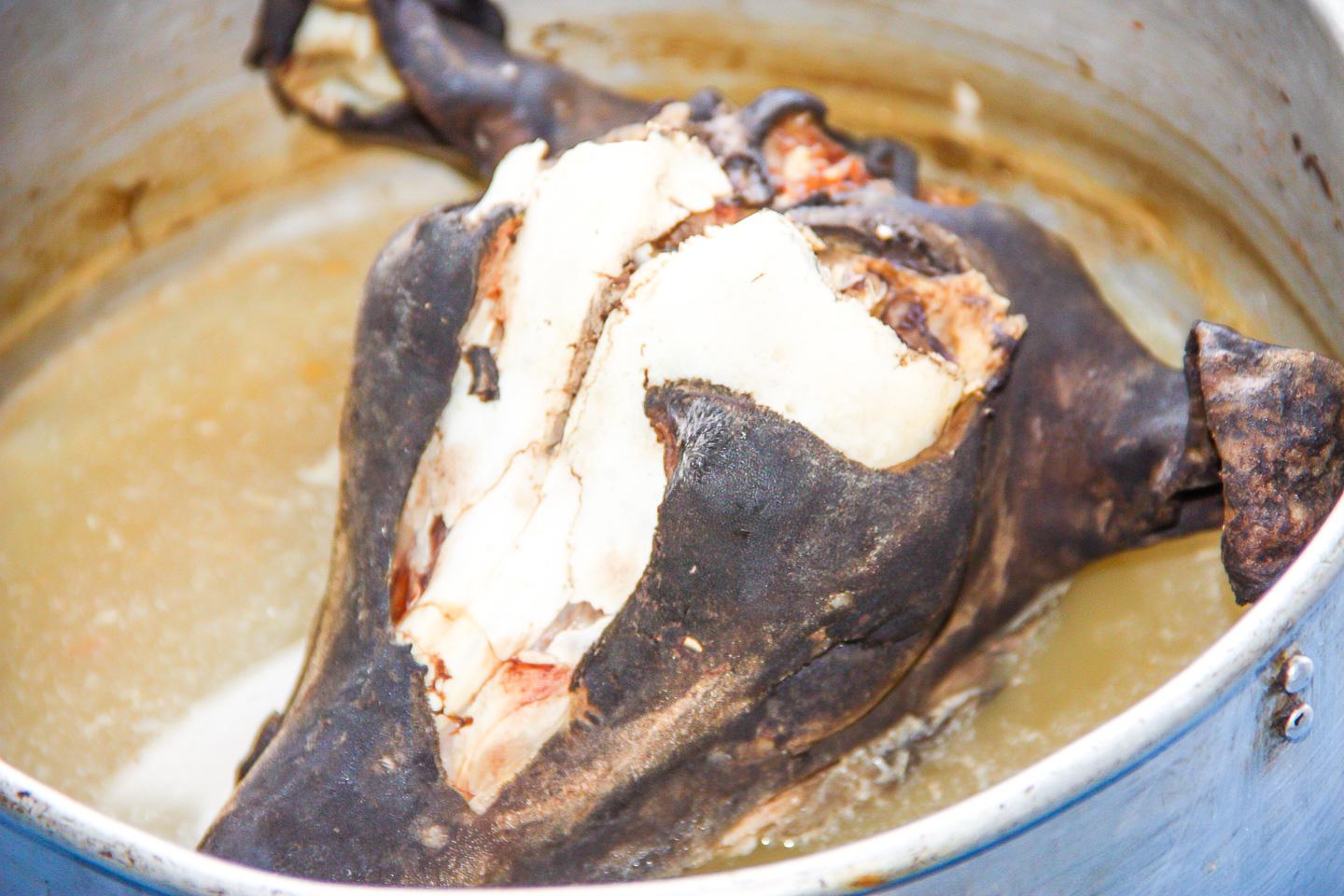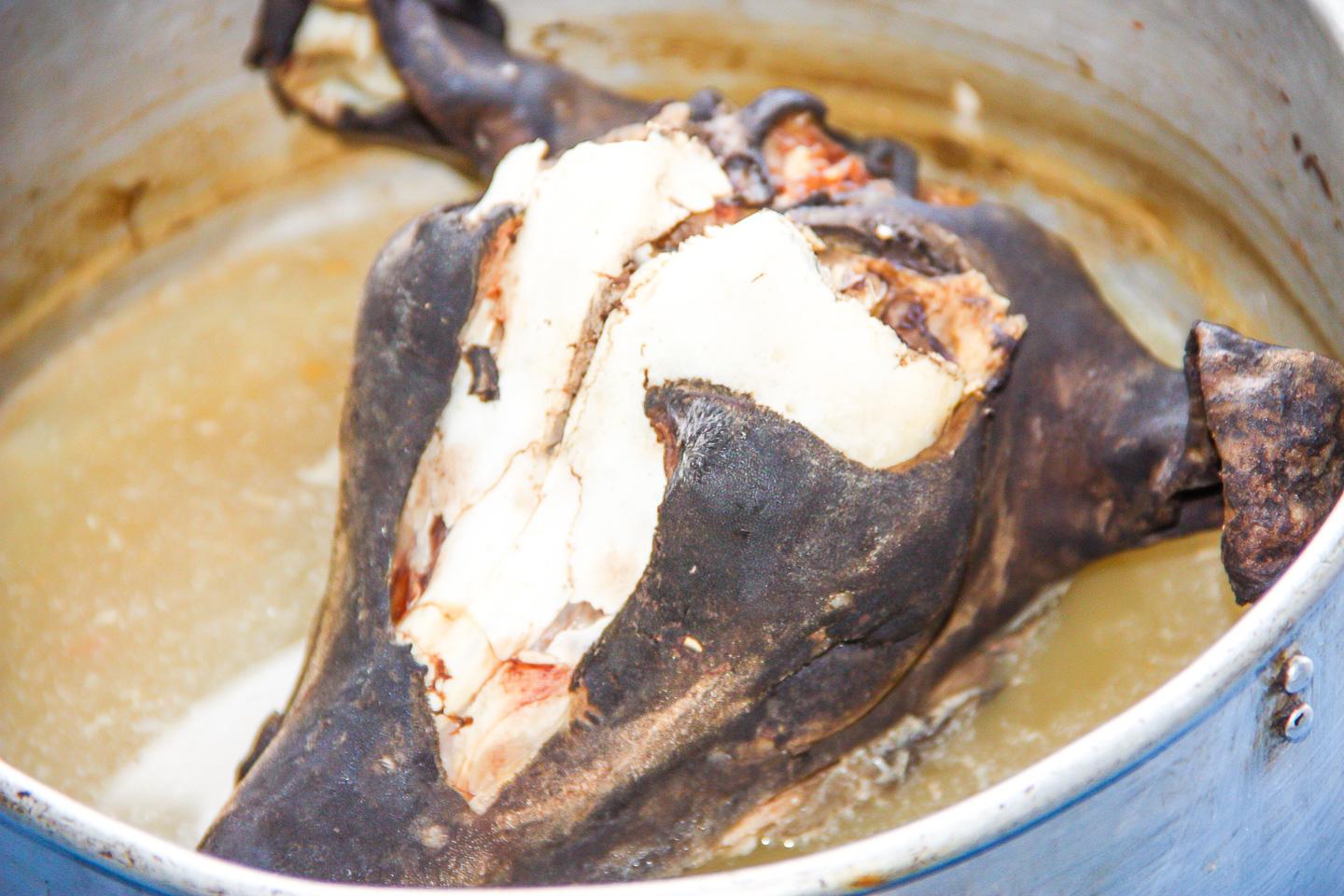 mmm dinner
And we even spent a day hanging out with the village teenagers, one of whom was celebrating his birthday (with lots of kumis, again).
But mostly we just enjoyed Sary-Tash's beautiful landscape. And the horses!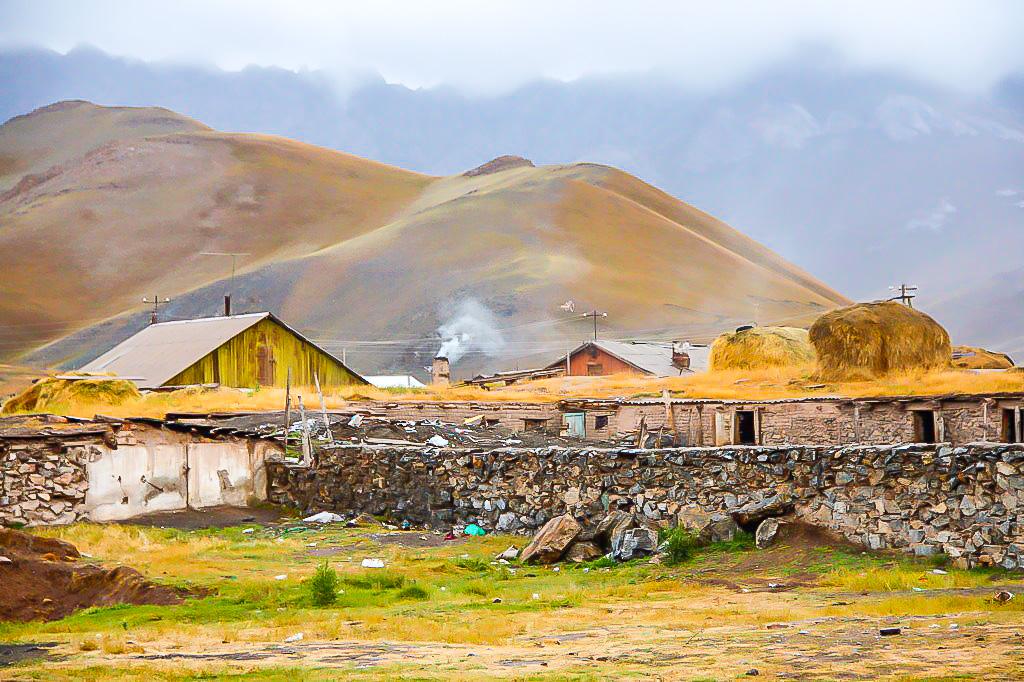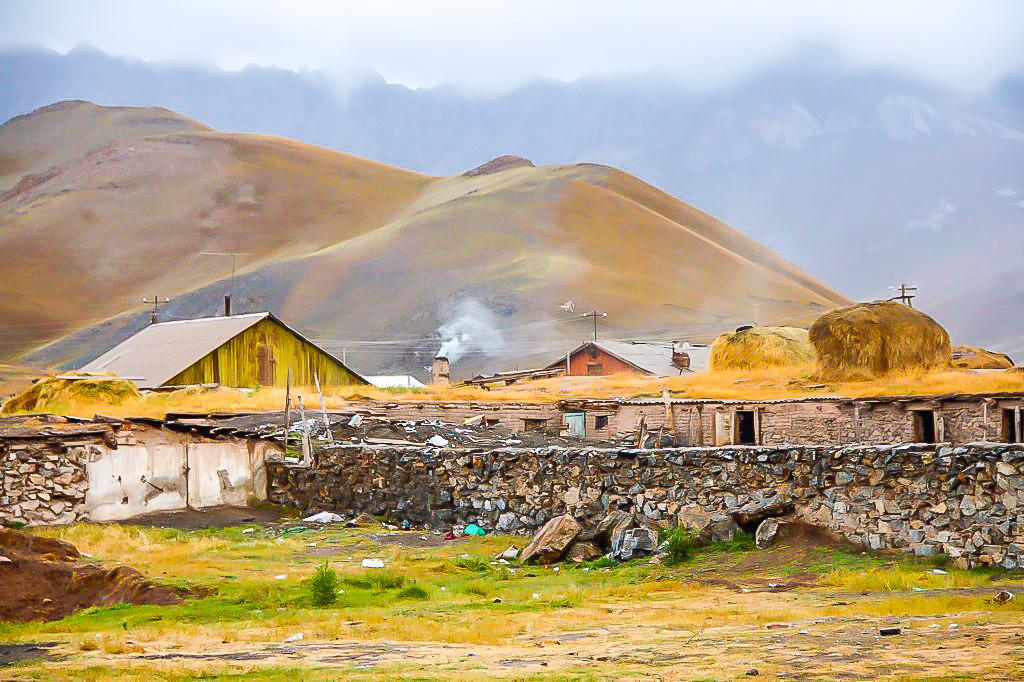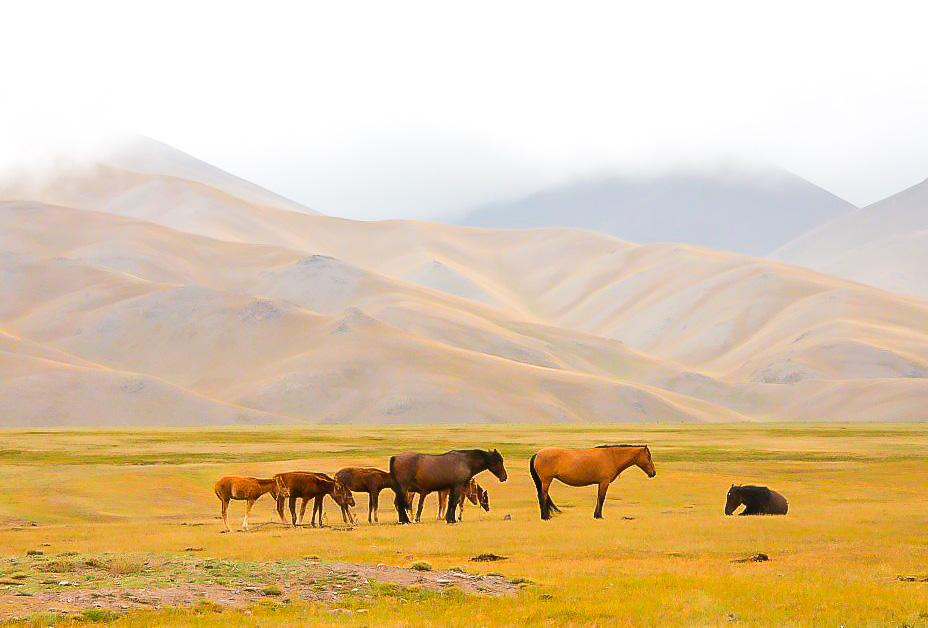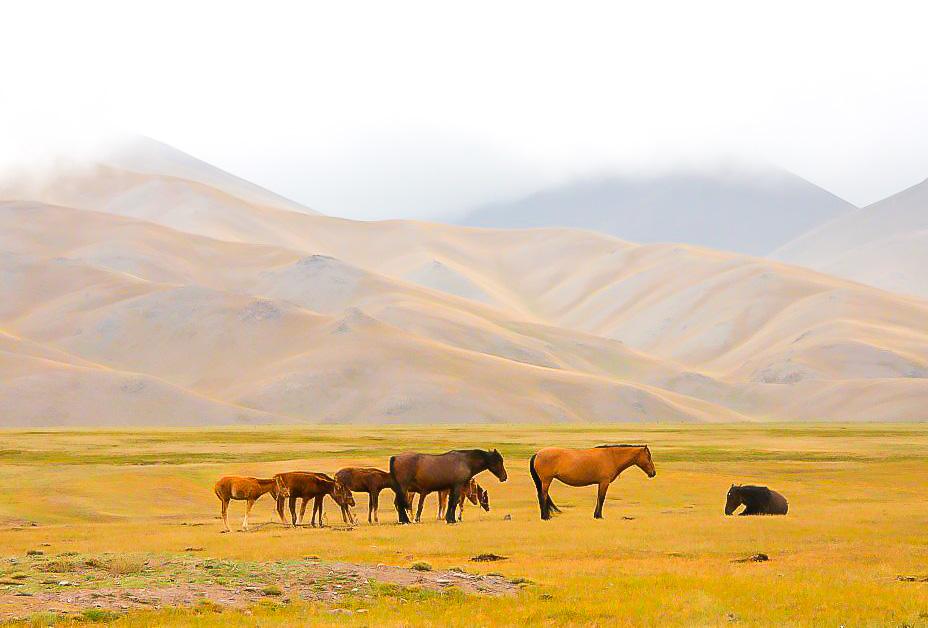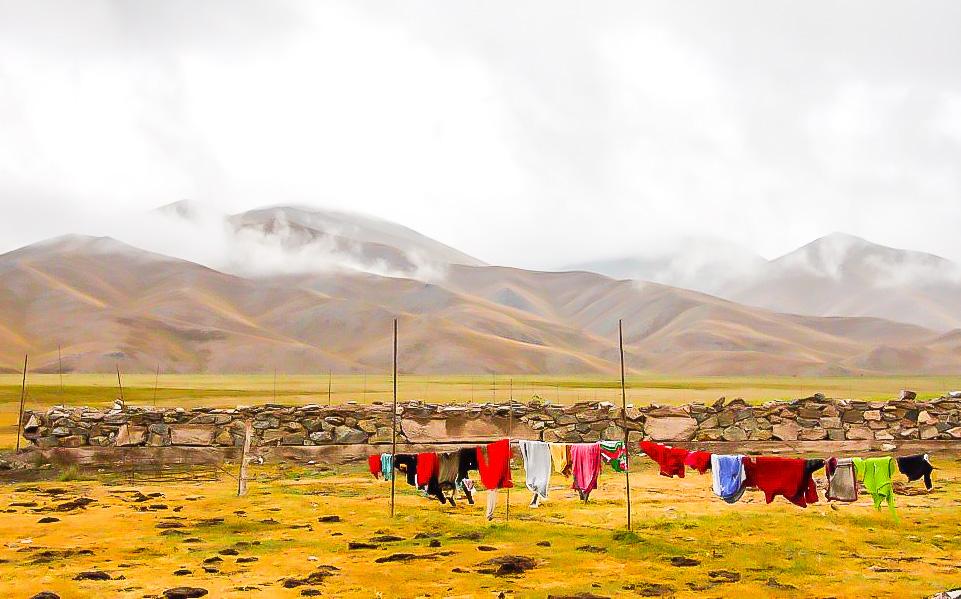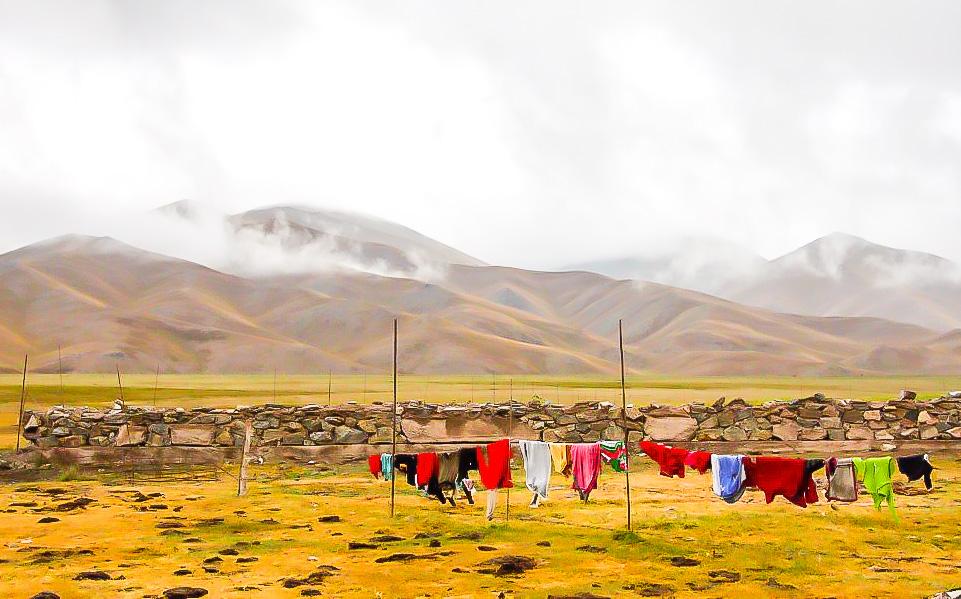 After spending a couple of days in Sary-Tash we did finally manage to drag ourselves away, as we were headed to Osh!
Osh is Kyrgyzstan's second largest city, lying right on the border to Uzbekistan, and we were excited to experience the urban side of travel in Kyrgyzstan. Lucky for us, our host family knew a couple who were planning to drive to Osh so they agreed to take us in exchange for gas money.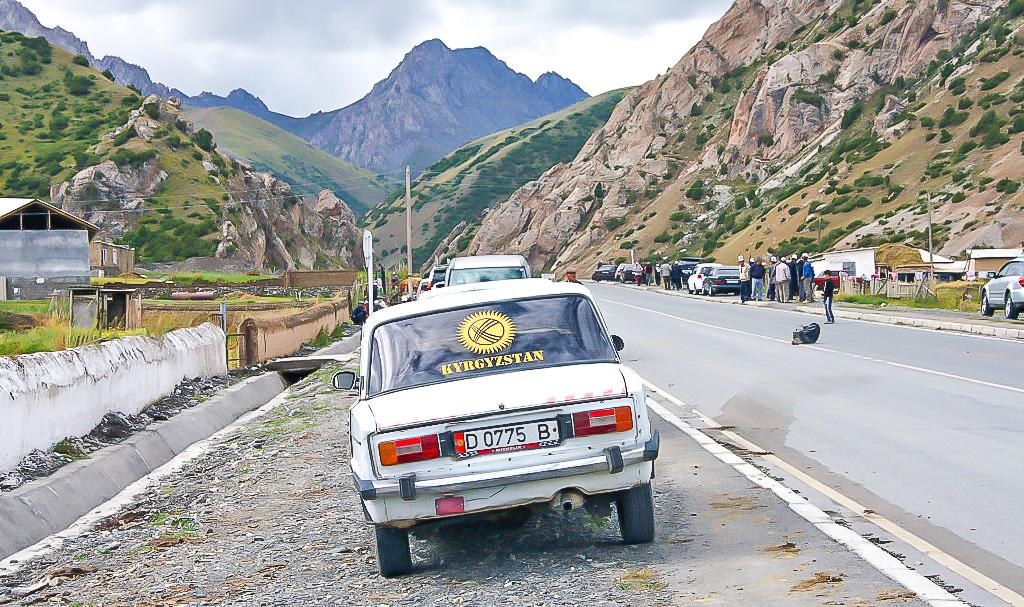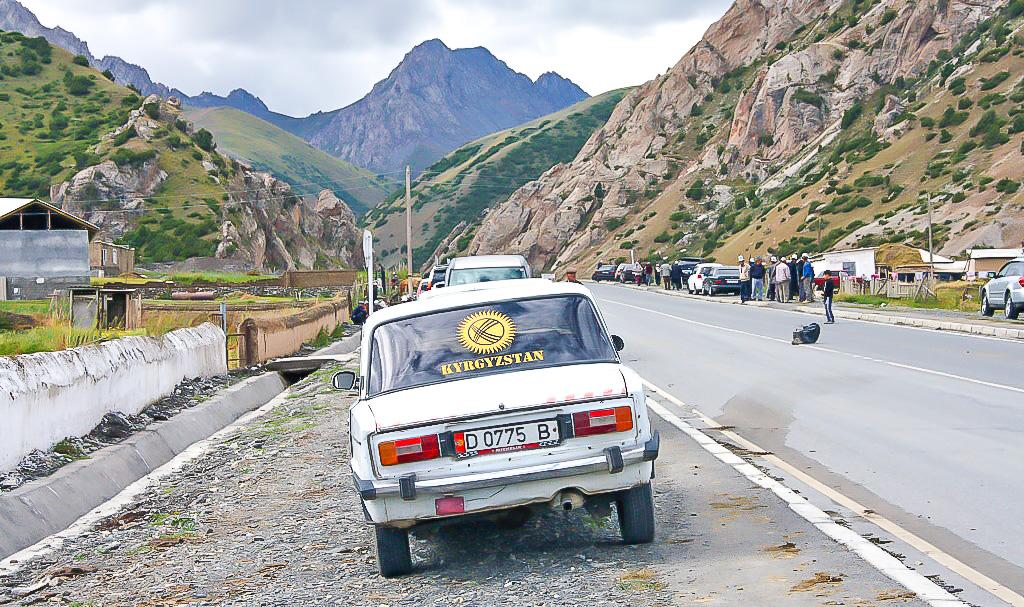 It was a comfortable enough ride, especially once we shoved Sasha into the trunk (we needed our leg room!).
The drive from Sary-Tash to Osh was breathtaking. Seriously, I could happily do that drive over and over and never get sick of those views.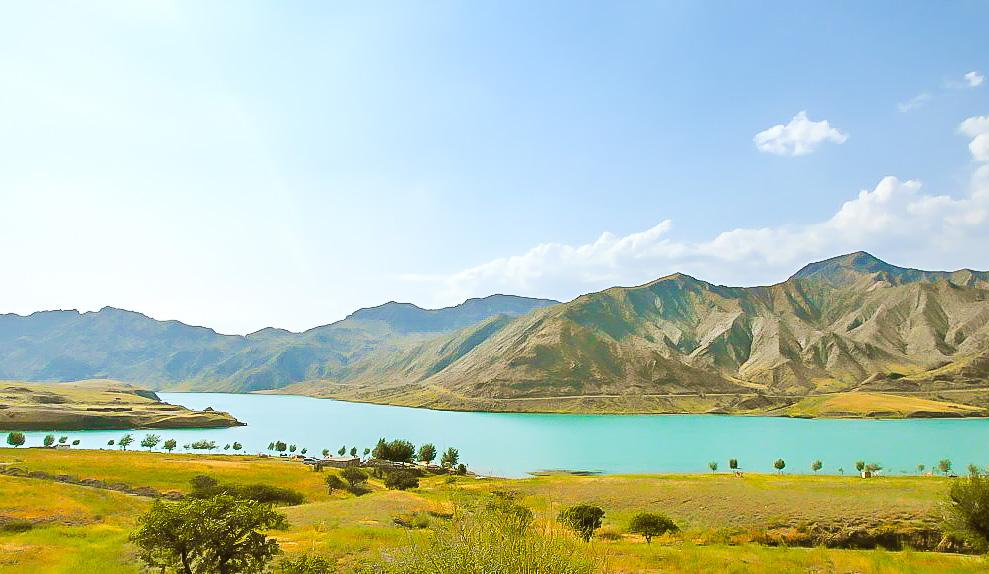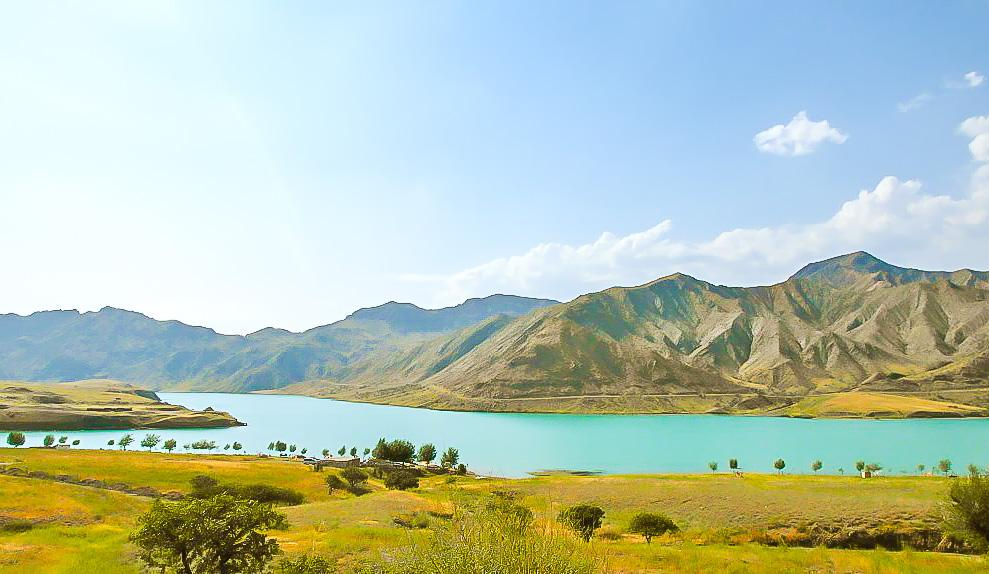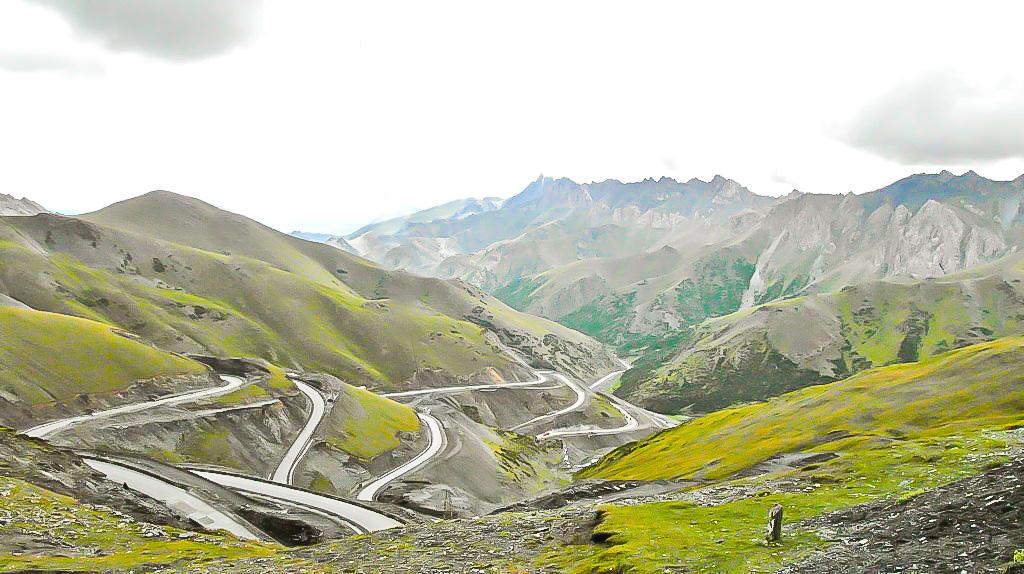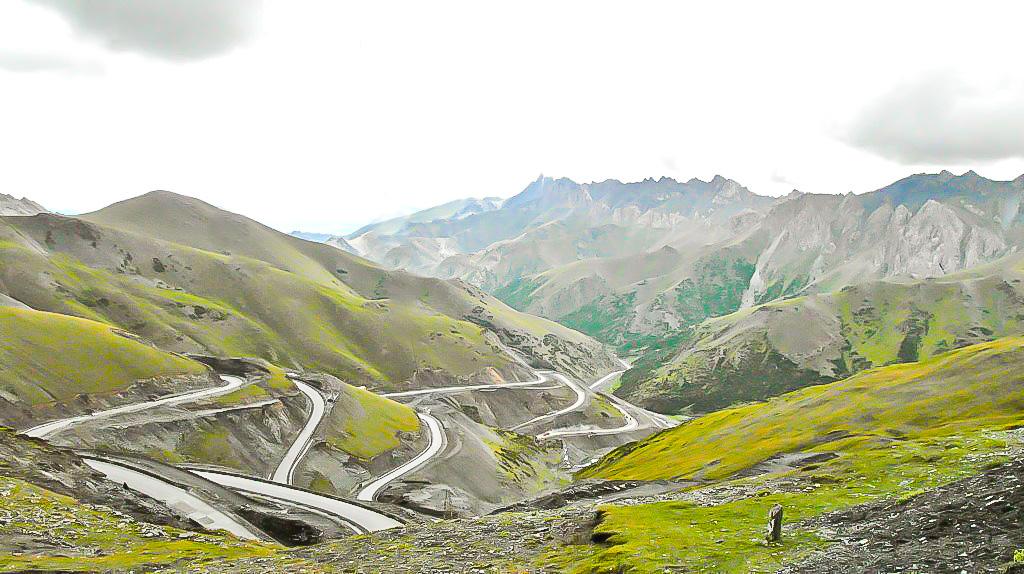 the road from Sary-Tash to Osh
Kyrgyzstan Travel: Osh
So, somehow I didn't take any photos in Osh. Not sure how that happened, but don't worry! We'll be passing through Osh again on our way to Tajikistan. Things I'm already looking forward to: eating more shish kebabs and soft serve ice cream (it seriously is the best soft serve I've ever had).
We did love the guest house we stayed at in Osh though – Osh Guest House. It's a fun hub for backpackers and the manager is really helpful for planning trips around the region. Check current prices and more details about Osh Guest House here
Kyrgyzstan Travel: A Game of Buzkashi, or Goat Carcass Polo in Bishkek
Then we found another shared taxi for the eleven hour drive to up to Bishkek, Kyrgyzstan's capital city, which we would arrive in just in time for Kyrgyzstan Independence Day! Now, sadly the holiday isn't celebrated with hotdogs and hamburgers, but instead we did get to go to the Hippodrome and watch a riveting game of goat carcass polo, known as buzkashi, or ulak tartysh.
Guys, it was terrifying. I think Danielle and I spent the entire game clutching each other in fear, and apparently one of the horses broke his leg? It's definitely nothing for any animal lovers out there, but it was an exciting experience of Kyrgyz culture!
See also: Complete Guide to Off the Beaten Path Travel in Kyrgyzstan
But after spending time in Osh and Bishkek we were ready to get back to the gorgeous Kyrgyz nature.
Kyrgyzstan Travel: Karakol and Issyk-Kul Lake
We had heard a lot about Issyk-Kul, and thought it would be the perfect place to do some trekking, relax and swim.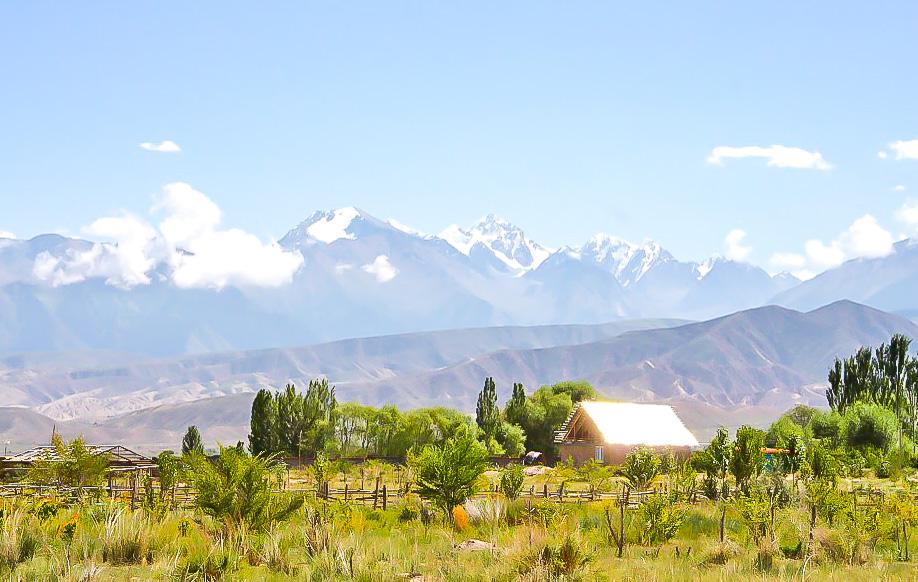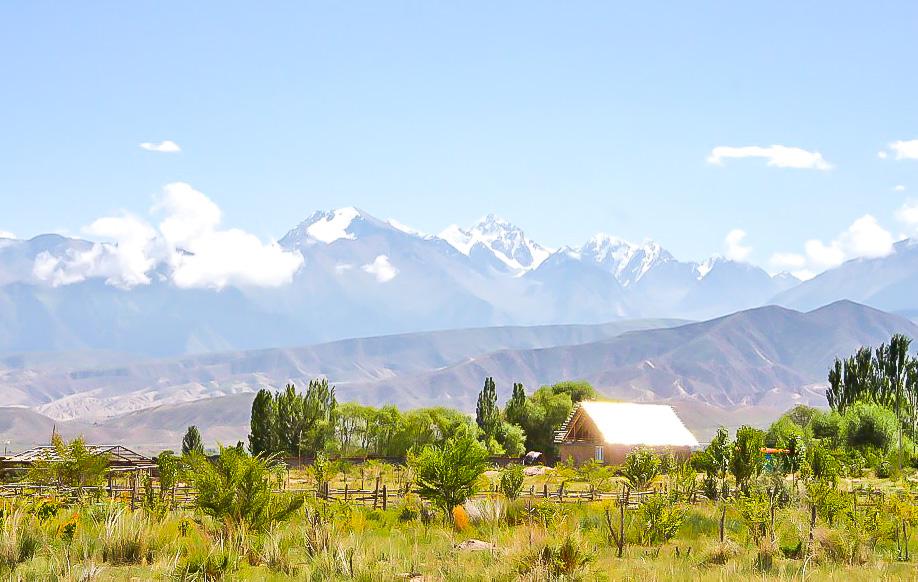 First we went to Karakol, a popular spa town among Russian tourists, and then we hitchhiked down the lake and stopped in Tosor when we saw a sign for a yurt camp. I mean, what's better than relaxing in a yurt on the beach? (Nothing.)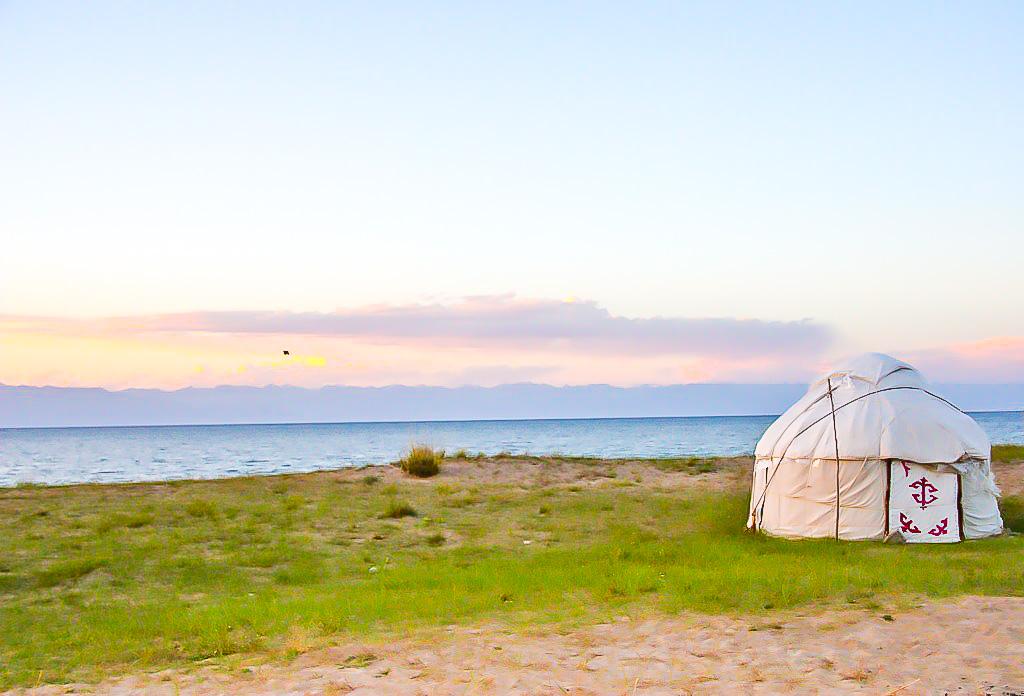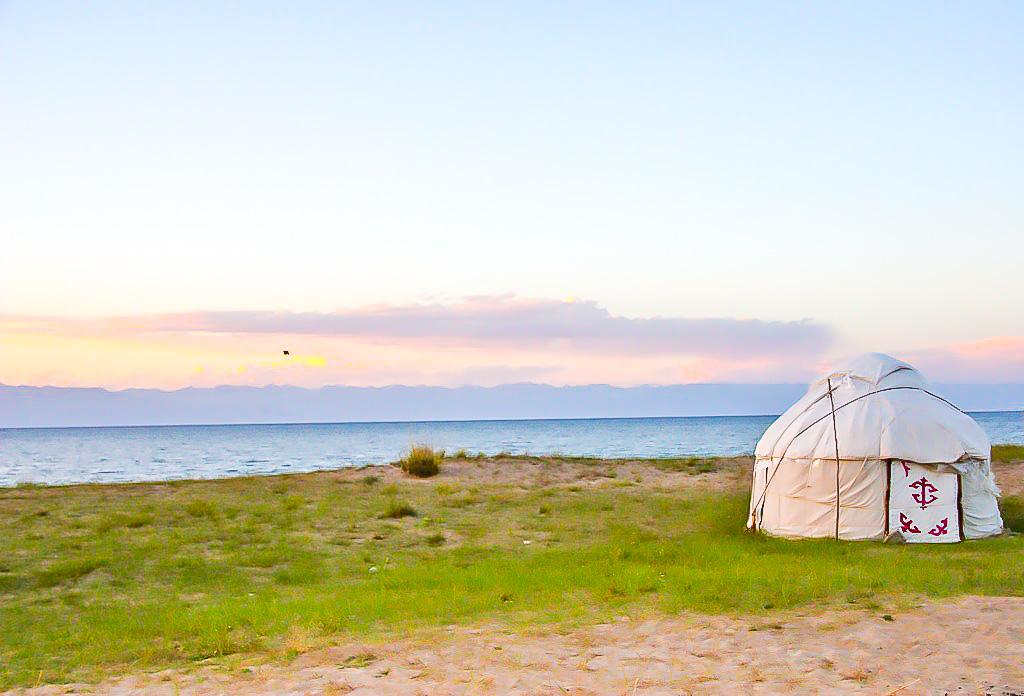 We enjoyed it.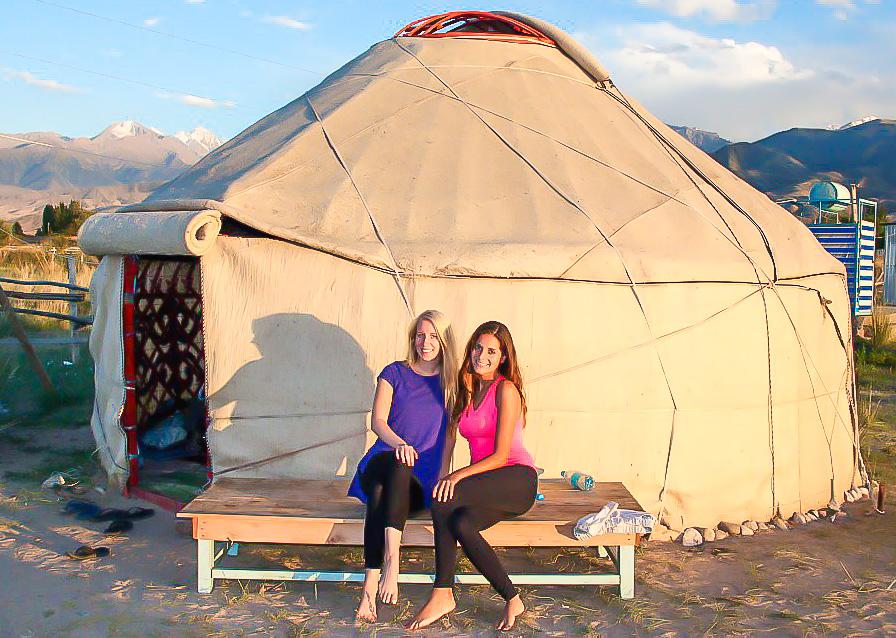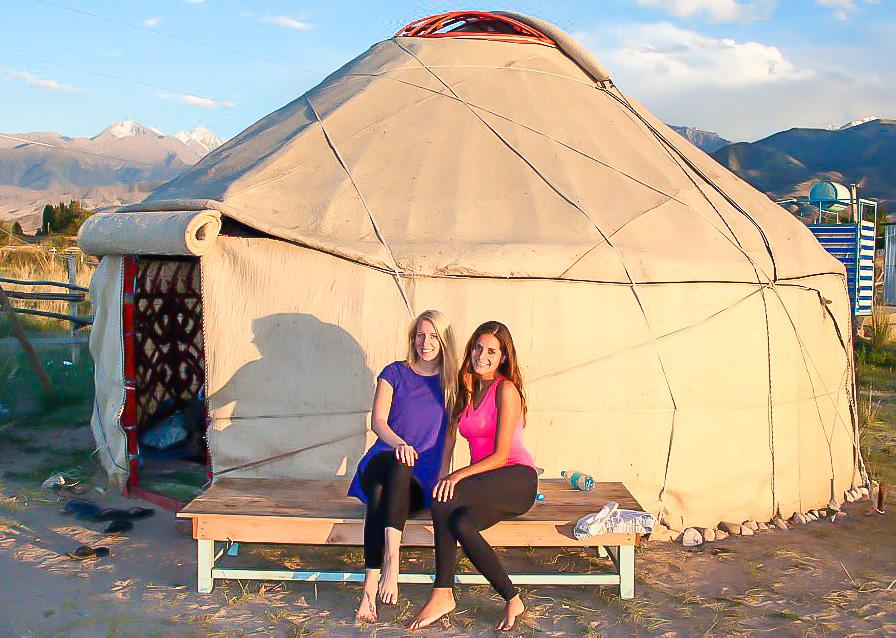 A lot.
Lesson learned: Kyrgyzstan is the perfect place for backpackers on a budget. I'm seriously in love, and we're not even finished yet – we'll soon be heading on a horse trek in Kochkor, and then down to the magical walnut forest in Arslanbob, which we've heard raves about from other backpackers here!
Taking an organized tour of Kyrgyzstan and surrounding countries in Central Asia
Travel through Kyrgyzstan (and all of Central Asia) can be difficult, especially if you don't know any Russian, but I assure you it's worth it! However if you're worried about your trip you can always leave the organizing and planning to someone else and take a tour.
I haven't done this myself, but I've heard back from several blog readers who chose to do Central Asia tours with G Adventures and they loved them. The tours organized everything for them, but I think the best part was seeing the region with a group of likeminded travelers.
The two best options for seeing Central Asia would be:
The Best of Kazakhstan & Kyrgyzstan // this is a 9-day trip that actually covers more of the two countries than I managed to. I would love to go back and do this very trip someday! Check current tour prices and the full itinerary here
Central Asia Adventure – Almaty to Tashkent // this is the ultimate Central Asia tour, taking you through Kazakhstan, Kyrgyzstan, Tajikistan, and Uzbekistan in 14 days. I love that this one covers so much ground while still spending time in each place, and one reader wrote back to me after doing this tour saying it changed her life, so it must be good! Check current tour prices and the full itinerary here
Travel Insurance
Guys, please, please do not forget to get travel insurance for your trip to Kyrgyzstan! I always get travel insurance wherever I'm going, but it's particularly important when going through more remote regions like this.
It costs so little, but will save you SO much in the long run – I've had to use my World Nomads travel insurance twice over the course of my travels (once when I got sick and once when my bag was stolen), each time saving me over a thousand dollars. They helped get me to the nearest hospital and all I had to do was send them my receipts and I had a check from them in the mail within a couple of weeks. So easy!
PIN IT!