And to think that just about one year ago I was frantically rushing to the Kazakh embassy in Bangkok to pick up Danielle and my visas before heading to Indonesia the next day. WHERE has the time gone?!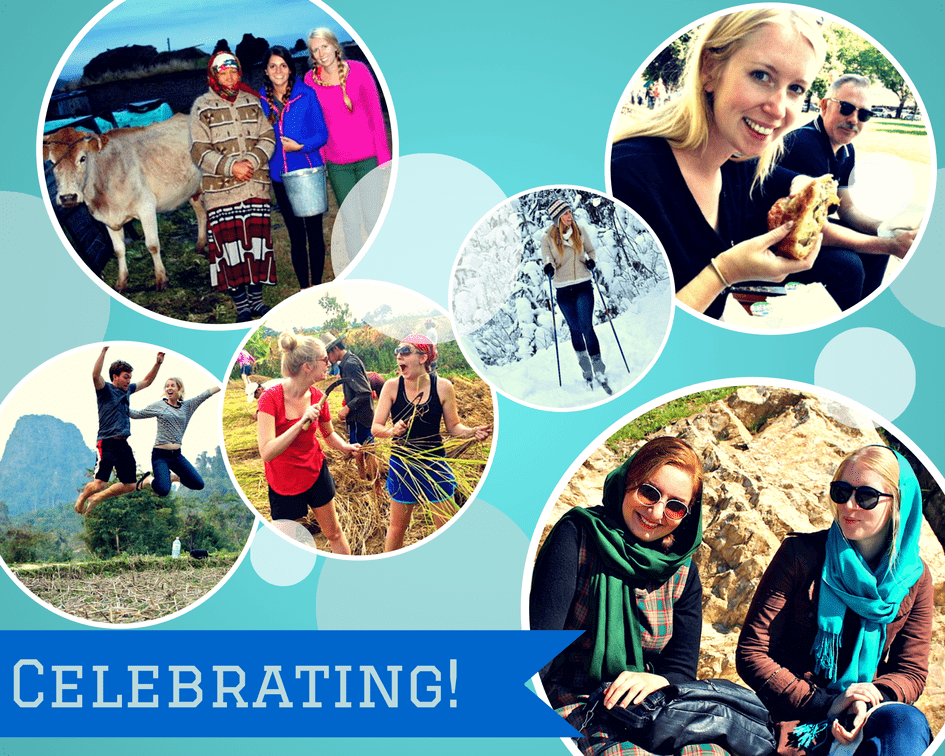 It started with Danielle and my kicking off our then joint blog The Roaming Coconuts with this post, which then took us on an epic month-long tour of Indonesia. A couple months later had me lying in a hospital bed in Beijing (uh, thanks for the respiratory infection, Indonesia!) before hopping on a train for a 72-hour ride (my ankles swell just thinking about it) to Western China.
Danielle and I traipsed around the Stans, lost a friend at the Kyrgyz-Chinese border, fought our way through Vietnam, and ultimately decided that we hated each other too much to go through with our plans to travel together through Eastern Africa in the spring. I guess four and a half months is a long time to spend traveling with one person.
In 2014 I launched Heart My Backpack to start some solo blogging, dabbled both in traveling solo and traveling as part of a couple (gross, I know), had a blog post translated into Farsi for an Iranian publication and was interviewed by an Iranian news channel (ha, no way I'm sharing that link), and excitedly rejoined Danielle for another adventure, because really we just fight because we are basically like sisters.
So what's in store for year two?
Uh, ummm. Well. I'm not sure.
I am hoping to really need to decide soon. Either I will move to Aarhus, Denmark next month to begin a master's course in international studies, or I will stay in Thailand for a few months to rest and save up money for another spring of traveling. The first option seems like a safer choice, as studying seems like A Good Thing To Do, but the second option could include things like best friends, adventures, discoveries, and love.
So while I get back to my lengthy pro and con list, I will leave you to take a look back at my year in travels!
Indonesia:
Indonesia was the perfect way for Danielle and me to kick off our trip. While we did spend a few days on Java doing cultural things, most of our time in Indonesia was about beaches, beaches, beaches! The highlight? Definitely the four-day boat trip we did from Gili Trawangan to Flores. Lowlight? Being bitten by a monkey in Ubud!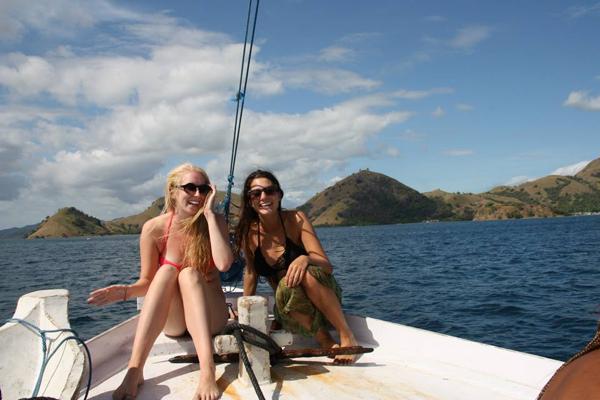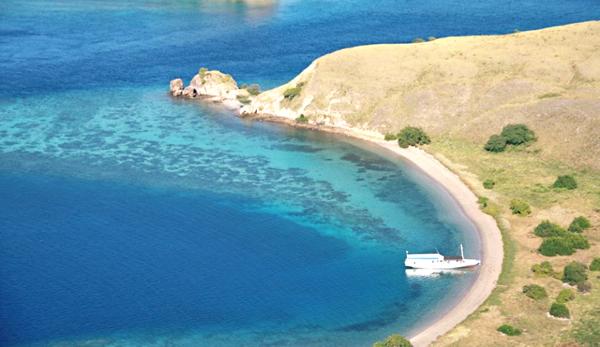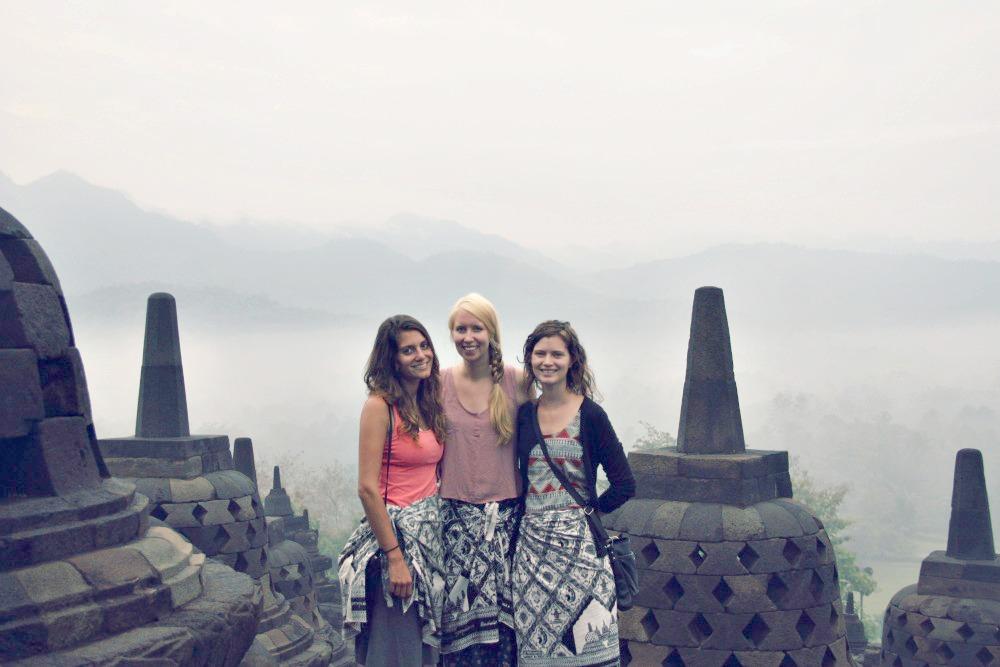 Malaysia:
We stayed three nights in Kuala Lumpur, all of which I spent in bed with a high fever. Ugh.
China:
While spending three weeks bedridden in Beijing was less than fun, things picked up when we made it to Kashgar – possibly one of the most fascinating cities in Asia. Our re-entry into China after touring Central Asia was full of highlights, including hitchhiking with some amazing new Chinese friends and exploring the Tibetan areas of Western China.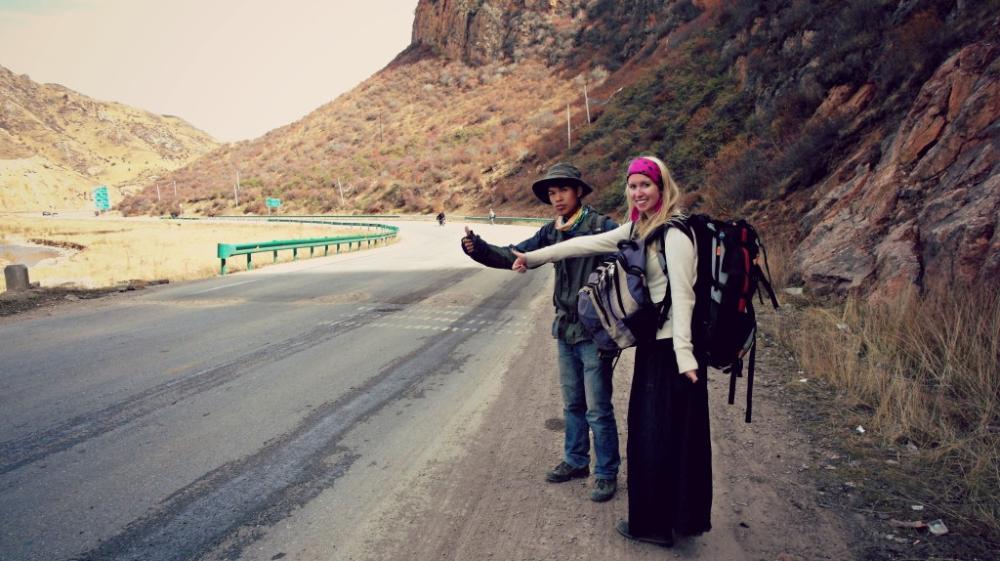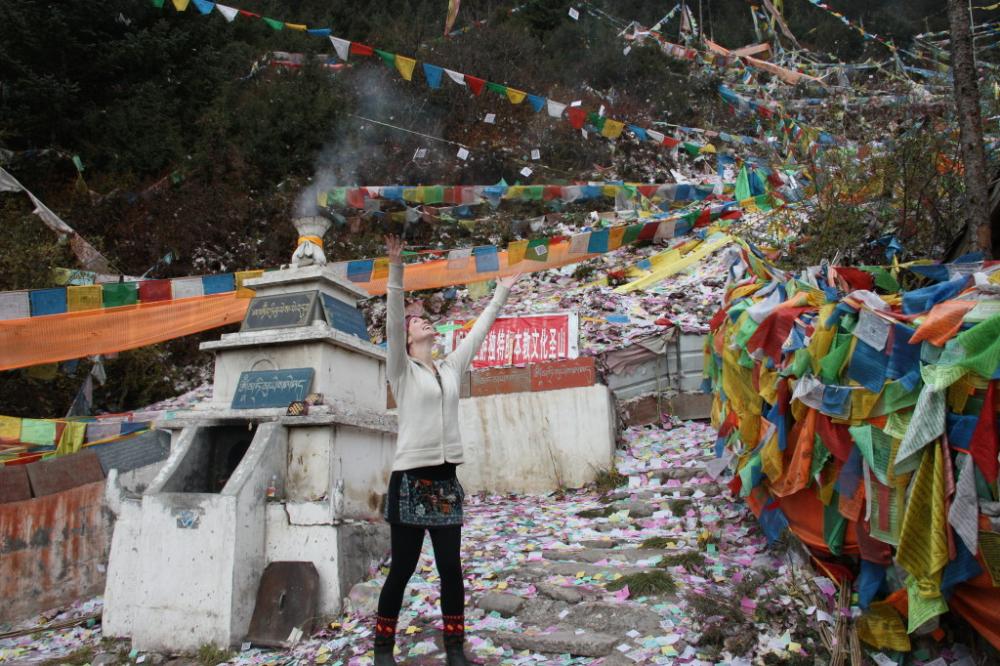 Kyrygzstan:
Kyrgyzstan was definitely my favorite country in Central Asia (SPOILER: I'm going to say the same thing about Tajikistan). Horseback riding through the Kyrgyz mountains, camping in Yurts, attending a terrifying game of Buzkashi, or sheep carcass polo, and staying with some of the nicest people in the world – there was nothing I did not love about my time in Kyrgyzstan.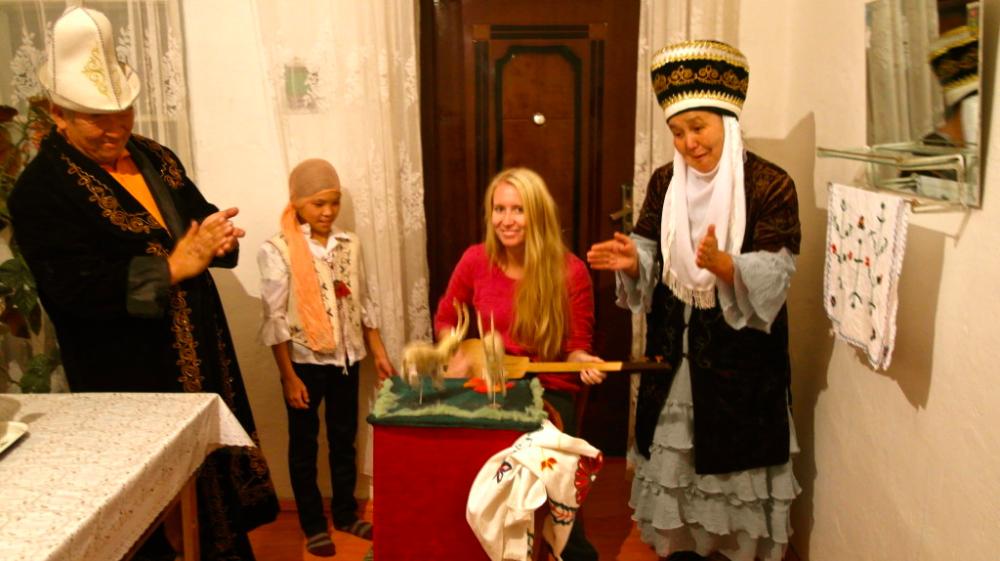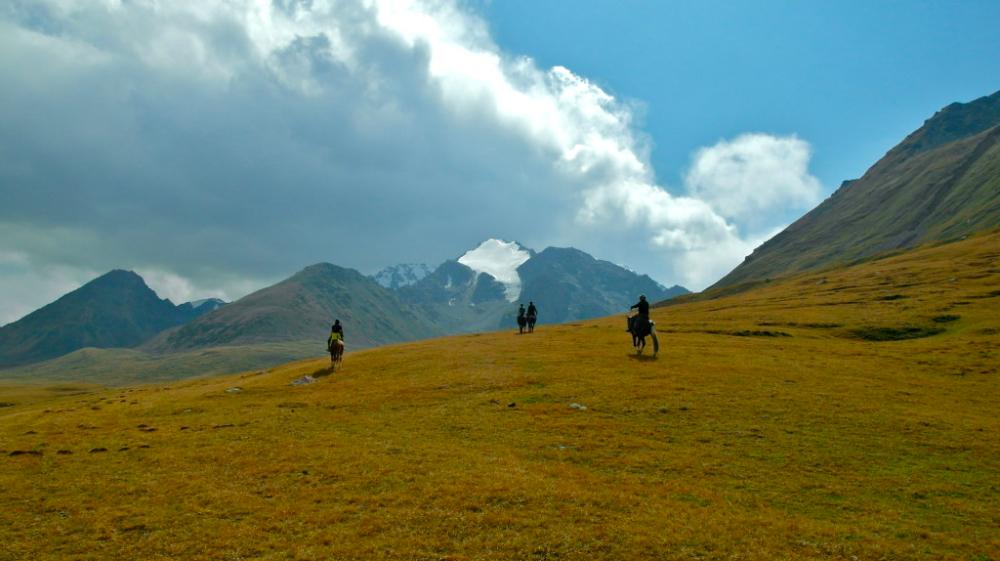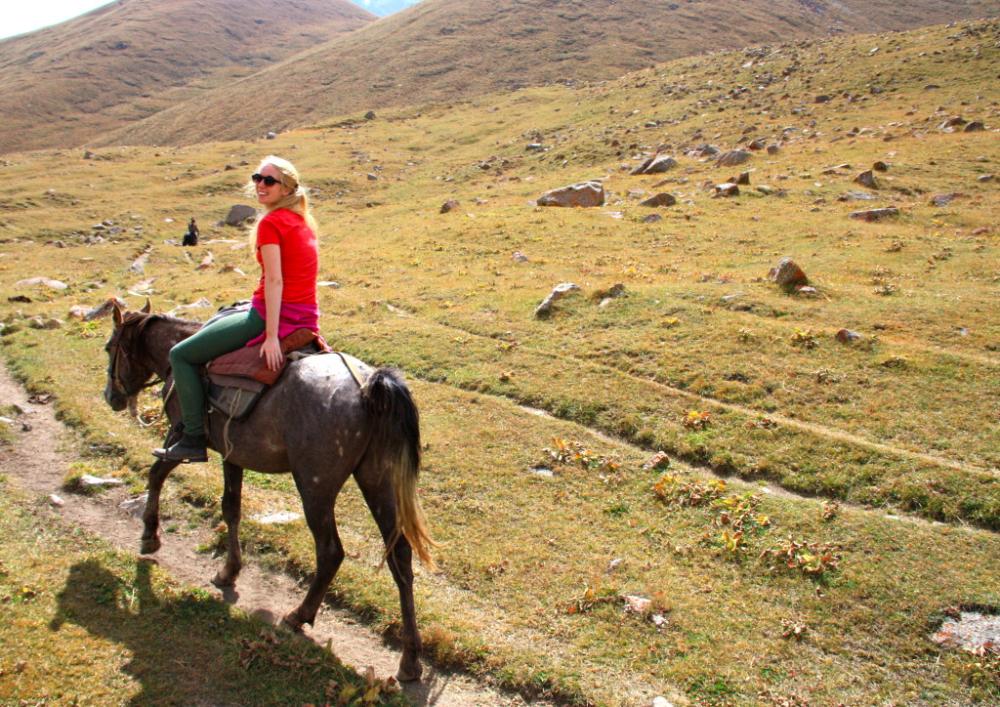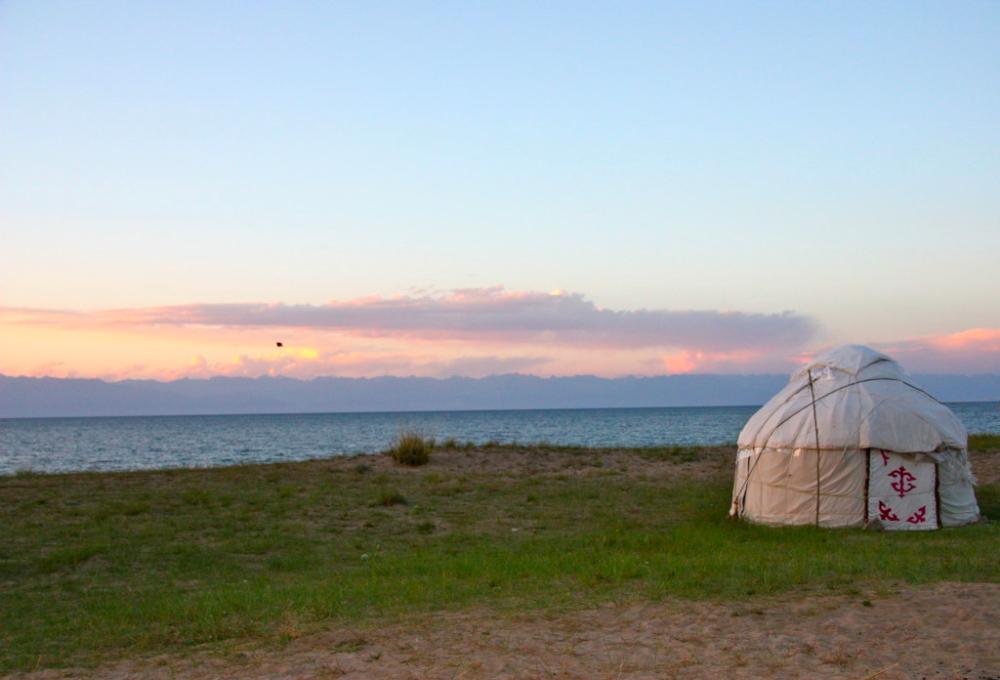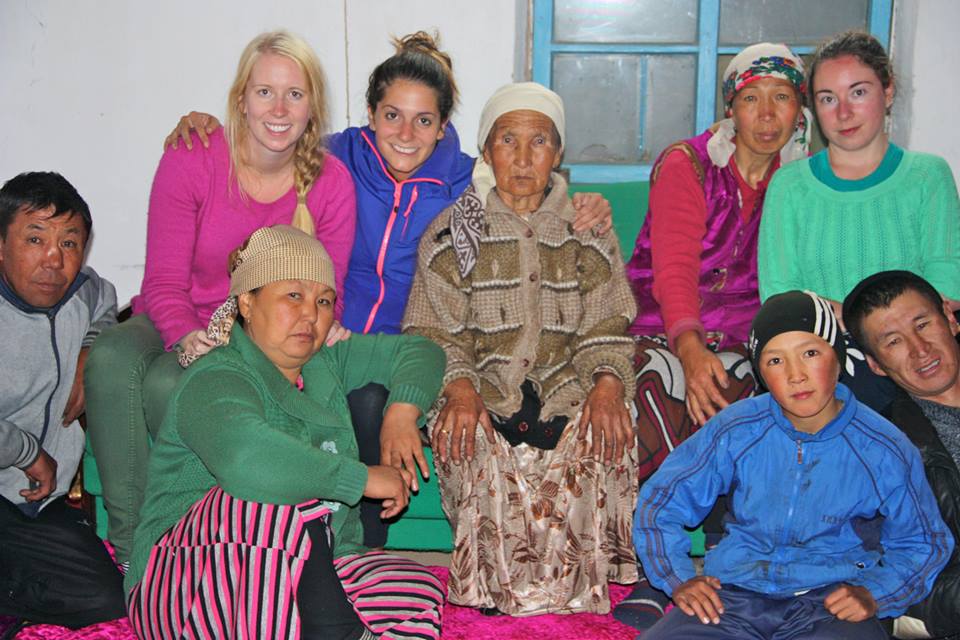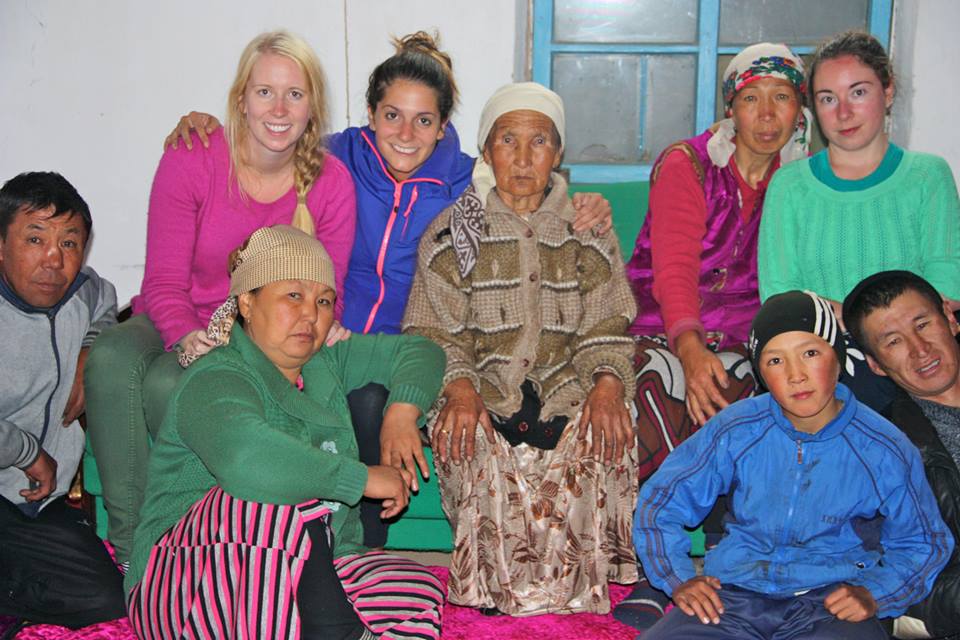 Kazakhstan:
We only spent one week in Kazakhstan, which was far too short a time to explore such a big country. But the people were super friendly and the food delicious, so I'm sure I'll make it back again someday! There were two lowlights, though: bedbugs and border police.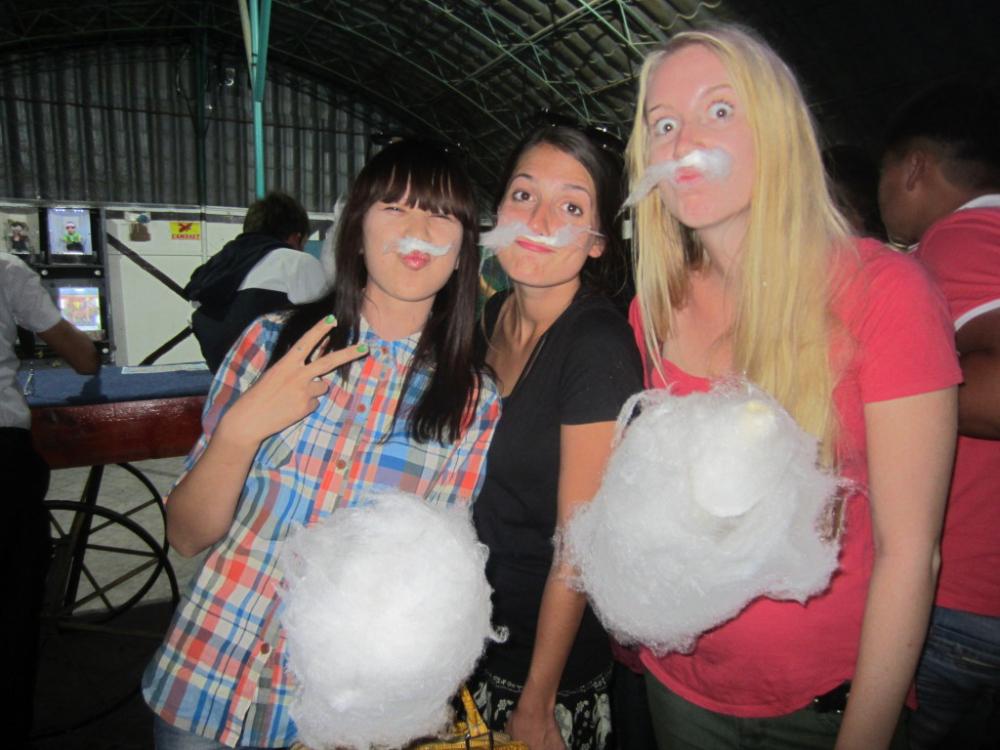 Tajikistan:
Tajikistan was definitely my favorite country in Central Asia. I fell hard for Khorog, a city that both captured and broke my heart, I don't have enough words for the Pamir Highway, visiting the Afghan border market was possibly my favorite afternoon of 2013, and the Wakhan Corridor? Let's just say that if I'm not studying in Denmark this year I WILL be going back to Tajikistan! My heart is racing just thinking about it.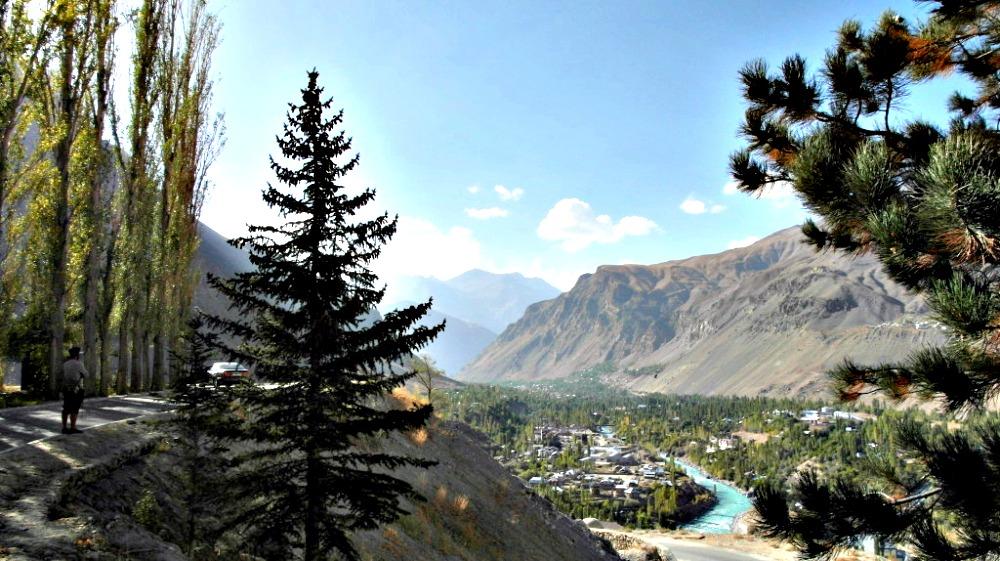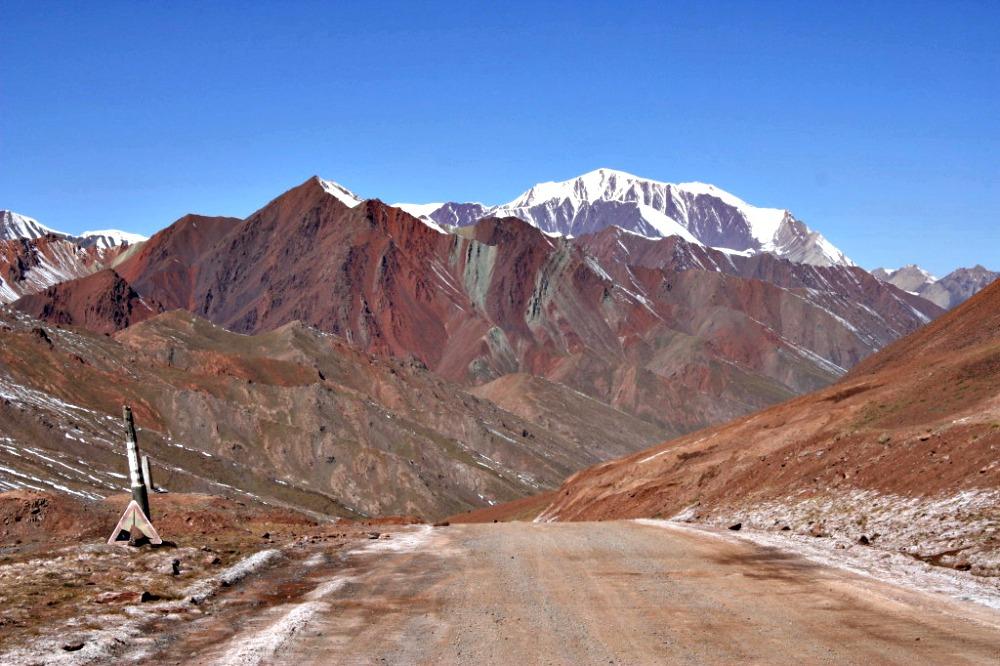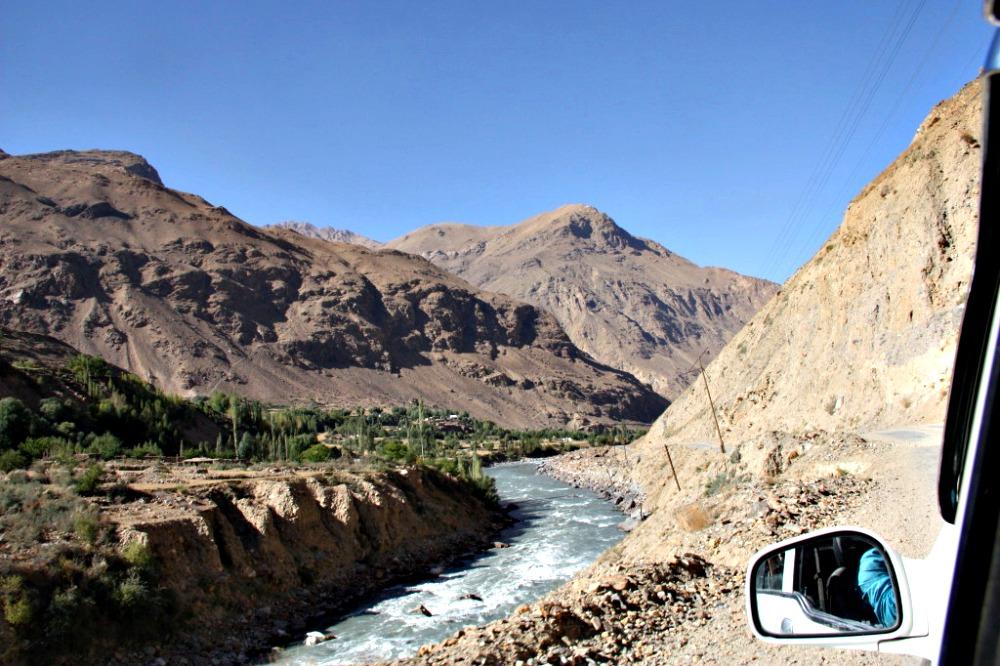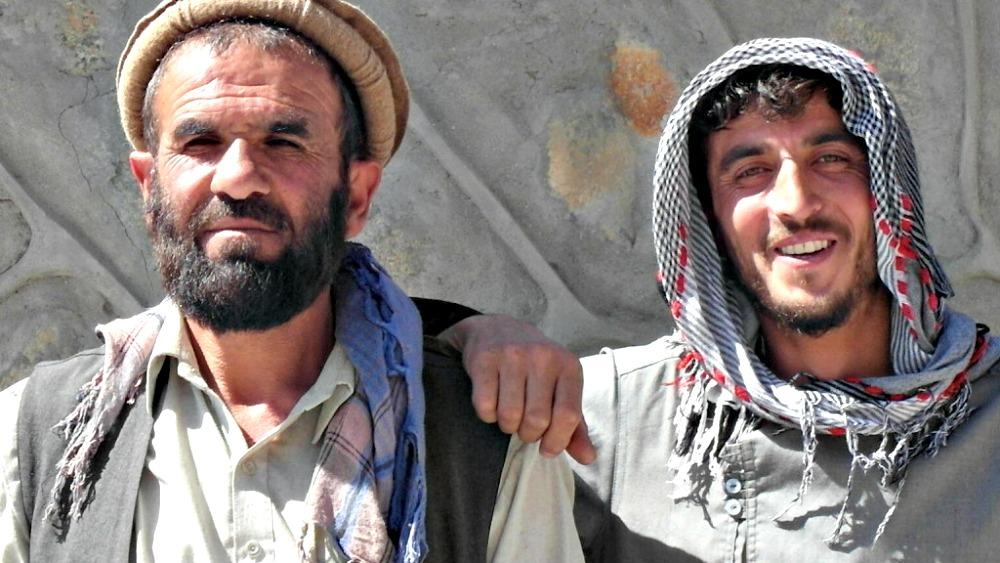 Uzbekistan:
I didn't love Uzbekistan. After being welcomed as a guest by locals in Kyrgyzstan and Tajikistan, highly touristed Uzbekistan felt harsh and incredibly money-oriented. While the Silk Road sites were awe-inspiring and possibly worth dealing with the annoying hassling by vendors, I was too overwhelmed by the throngs of tour buses to fully enjoy my time in Uzbekistan.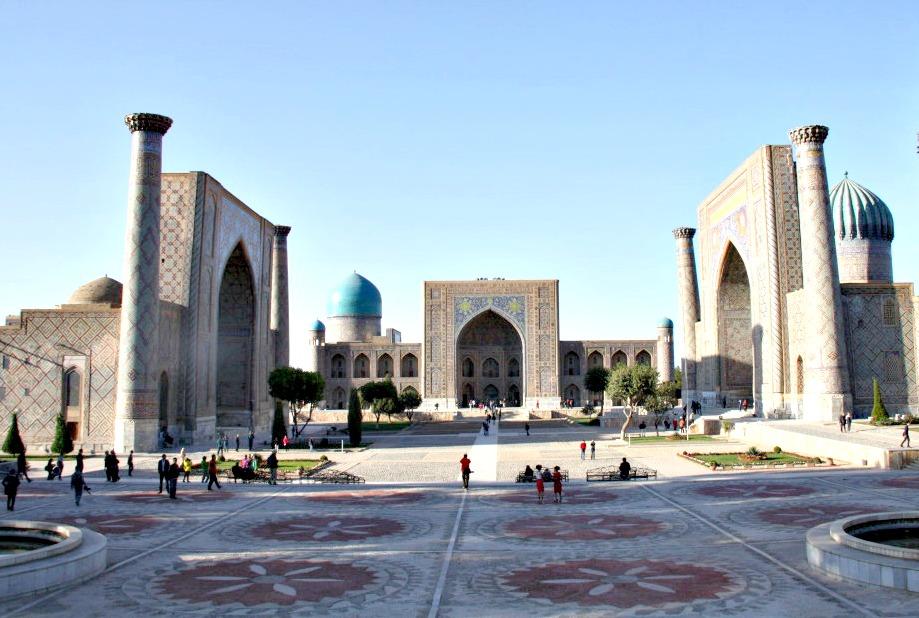 Vietnam:
I had pretty mixed feelings about Vietnam. Maybe I was feeling a bit of culture shock in returning to the banana pancake trail, but something about being a backpacker in Vietnam made me feel uncomfortable. This was also the end of Danielle and my time traveling in Asia together and we weren't exactly getting along wonderfully, so most of my memories of Vietnam include a fair bit of grumpiness (sorry, Danielle!).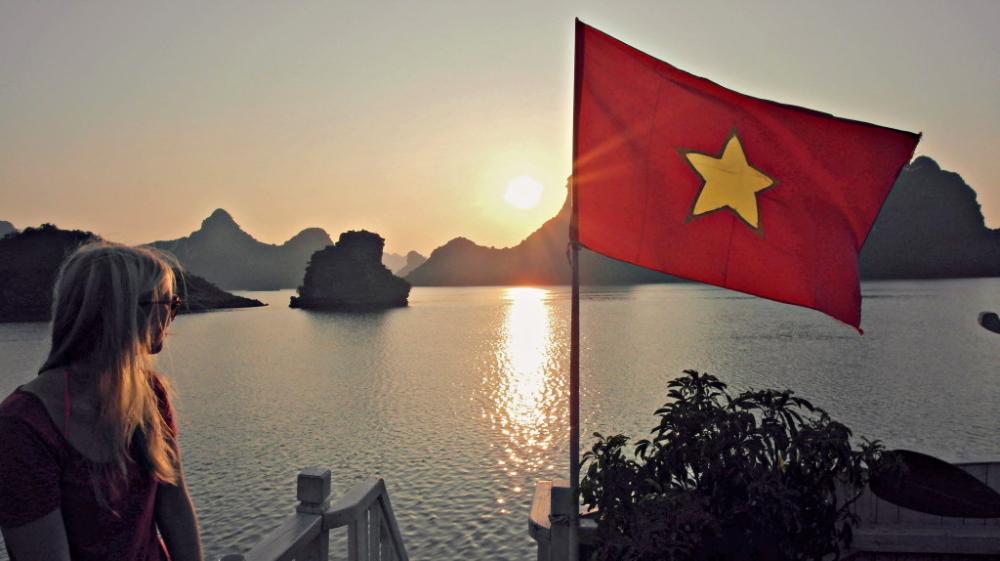 Thailand:
Returning to Chiang Mai after four and a half months on the road was a bit of a relief. I finally got to have a room to myself again, reunited with my laptop (!), and spent time with some of my favorite people.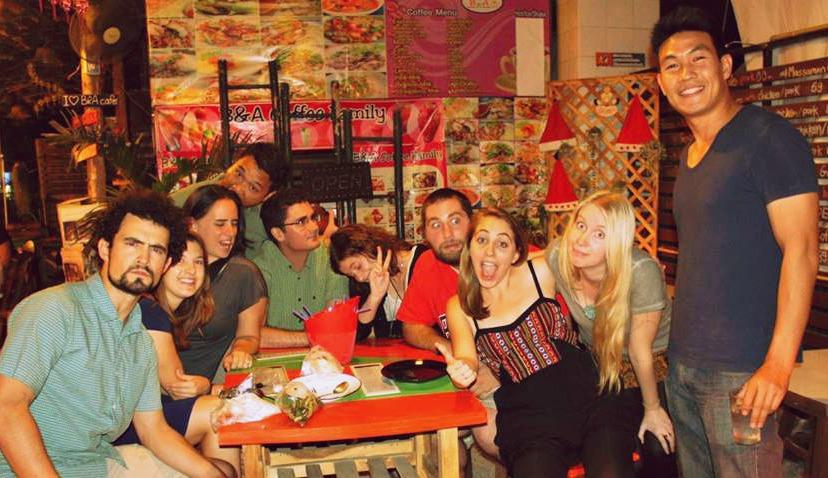 U.S.A.
I went back home to Massachusetts for three weeks over Christmas and um, culture shock. I cried a lot and was too scared to go into a mall, but I did enjoy seeing friends and family and eating an absurd amount of Cheerios!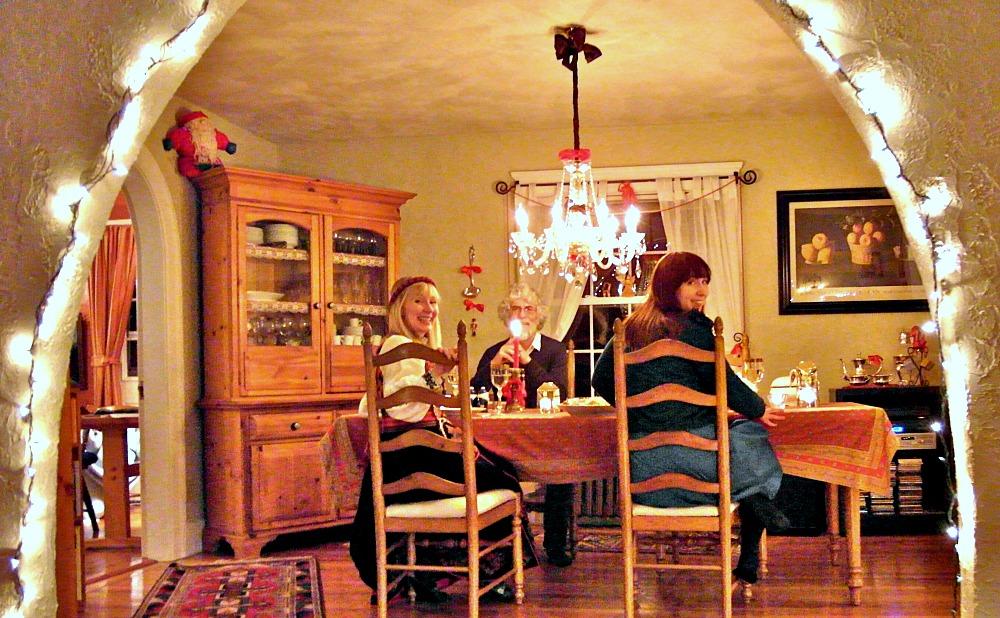 England:
Some of my favorite people live in England, including my older sister, so I always love any time I get to spend there. It also happened to be a perfect place to try out the amazing DSLR camera my dad had so generously handed down to me over Christmas!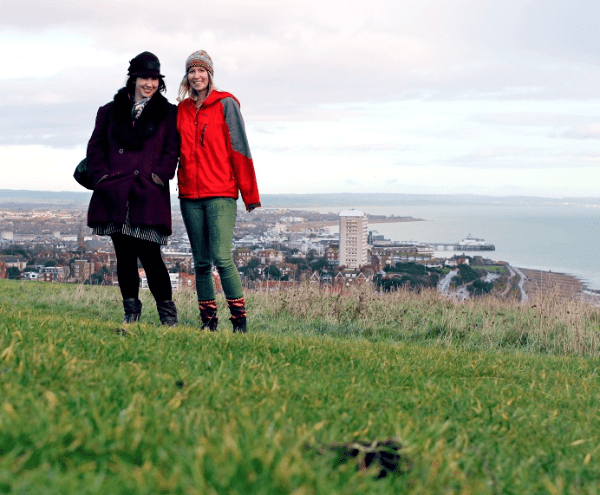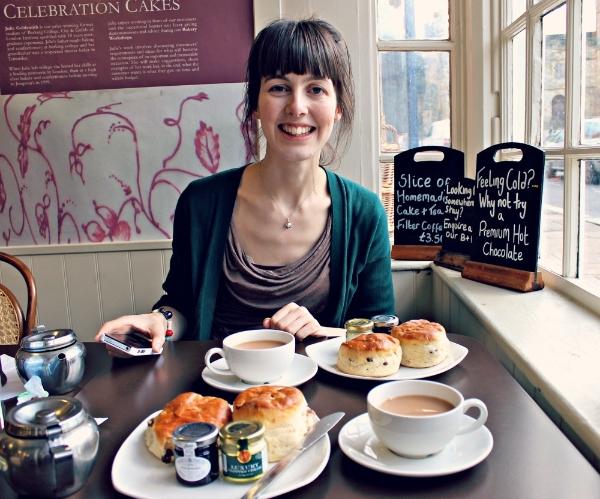 Norway:
I don't think there's anything in the world that makes me happier than spending quality time with my grandmother in wintry Norway.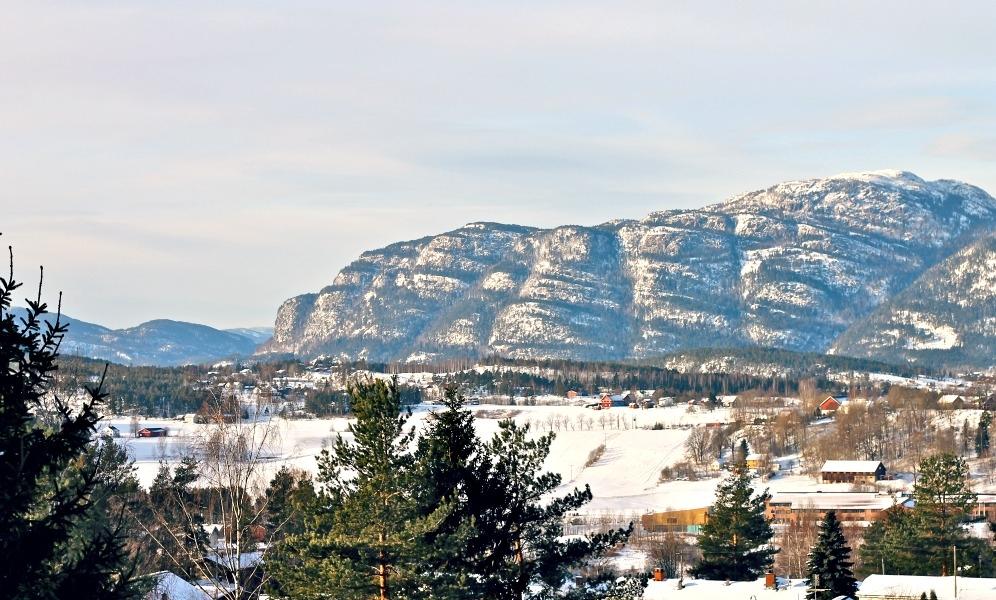 Laos:
I fell in love in with Laos.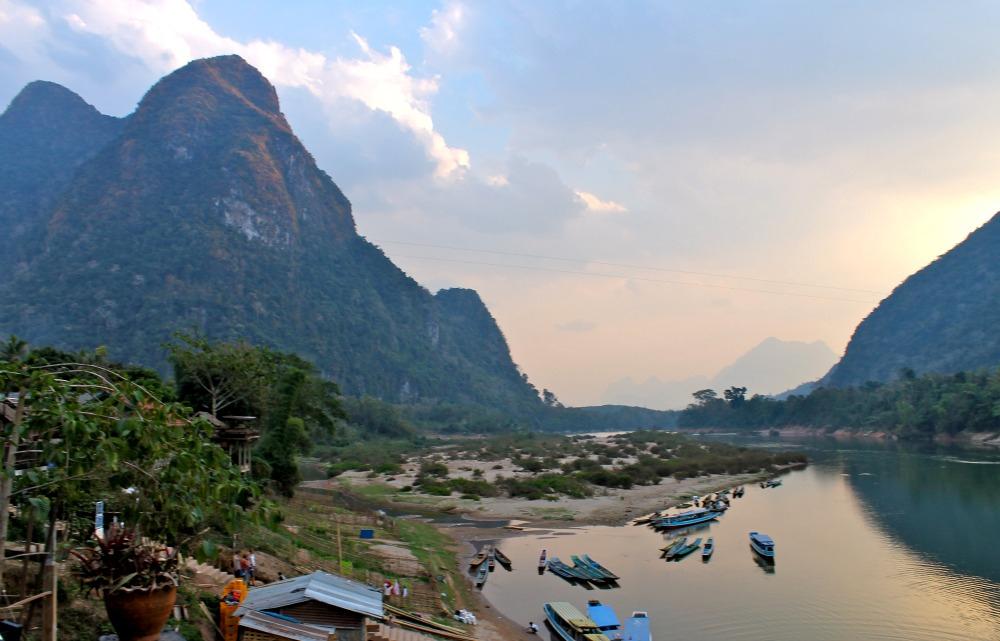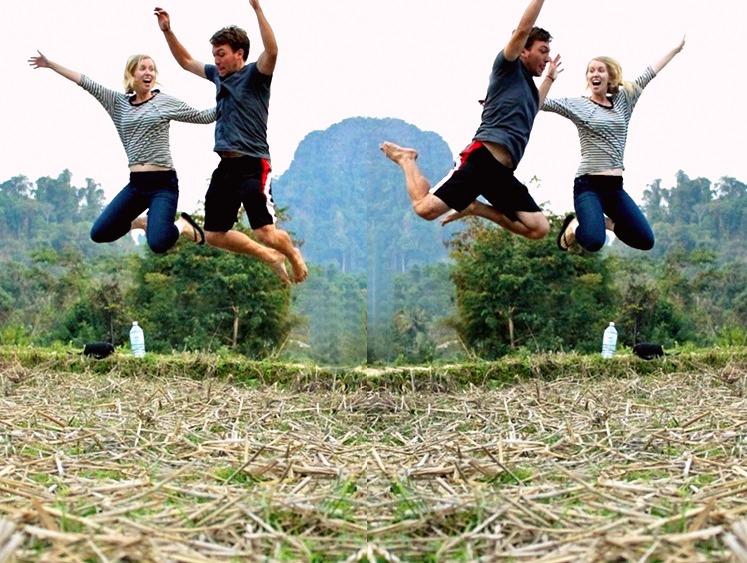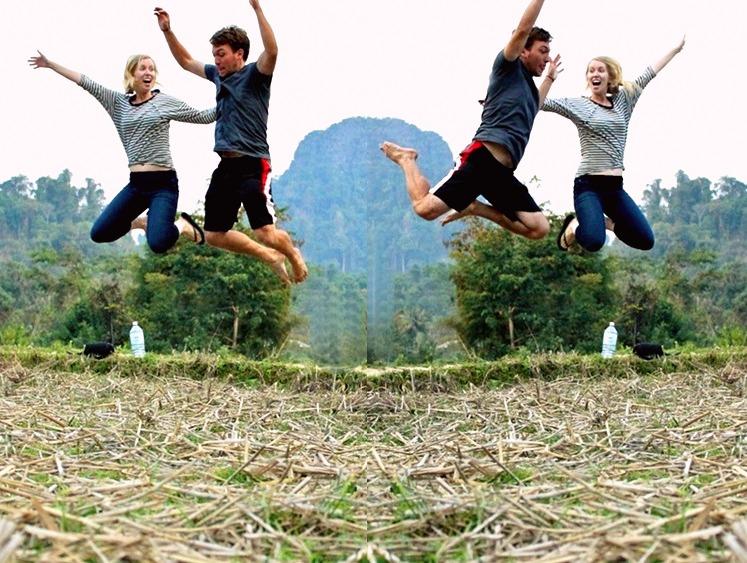 Oman:
I was only in Muscat for a day as part of a long layover, which was just enough time to decide that Oman is sort of a strange place. Since then I've heard great things about Oman from other tourists, so maybe I'll try to go back for longer someday.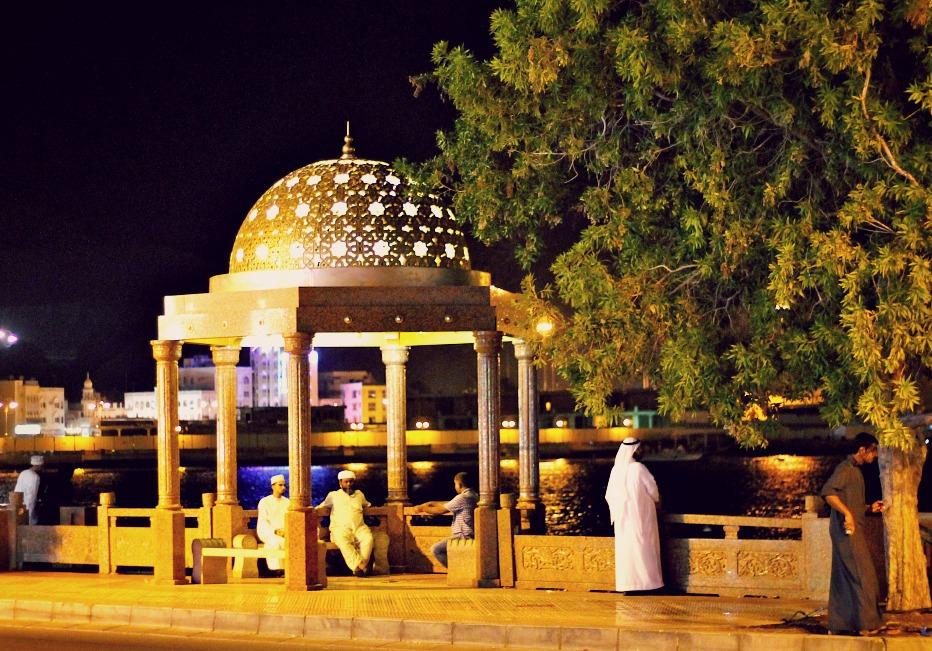 Iran:
You probably don't want to ask me about Iran. I find it hard to stop talking about how much I loved Iran, how wonderful the people there were, how much it deserves to be a bigger tourist destination, how I hope that the situation for the people there improves soon, and so forth and so on and on. I loved Iran, and writing about my time there also made me love blogging.
The feedback I received from Iranian readers was overwhelming and far too kind – I still receive emails weekly from Iranians writing to tell me how happy they were to read about my experiences there. The comments and private messages responding to my posts about Iran were so incredibly touching, but in a way they also made me sad. An American girl writing about the great time she had in Iran shouldn't be such a big deal – Iranians deserve more.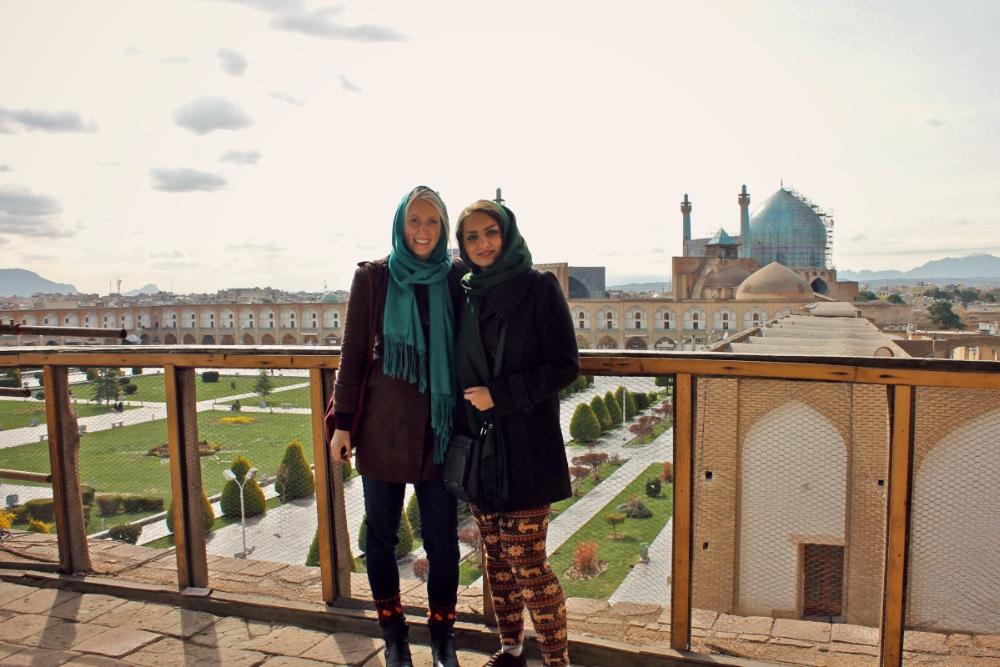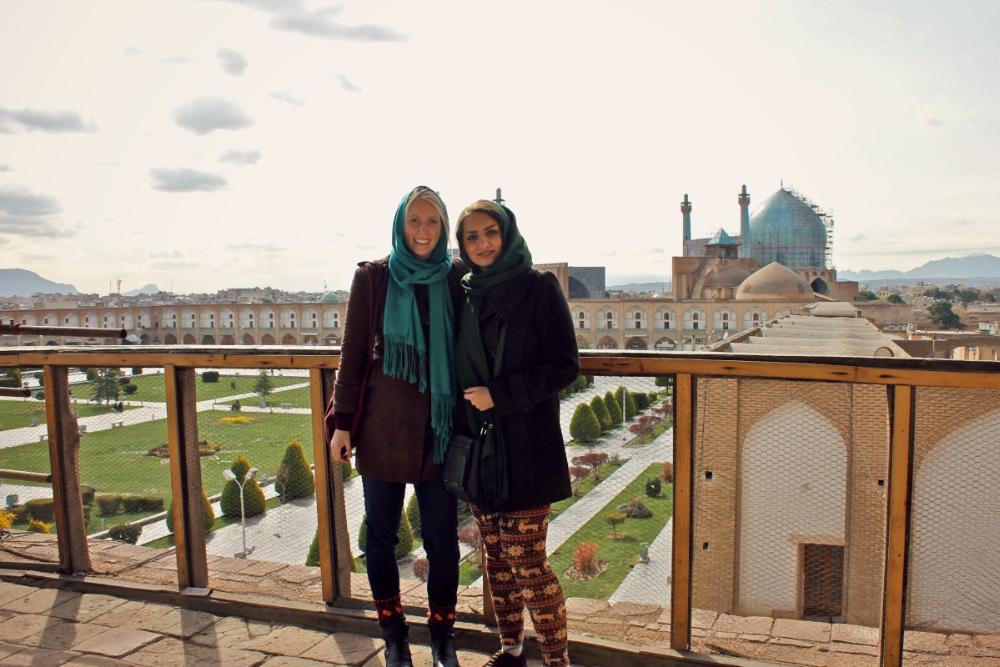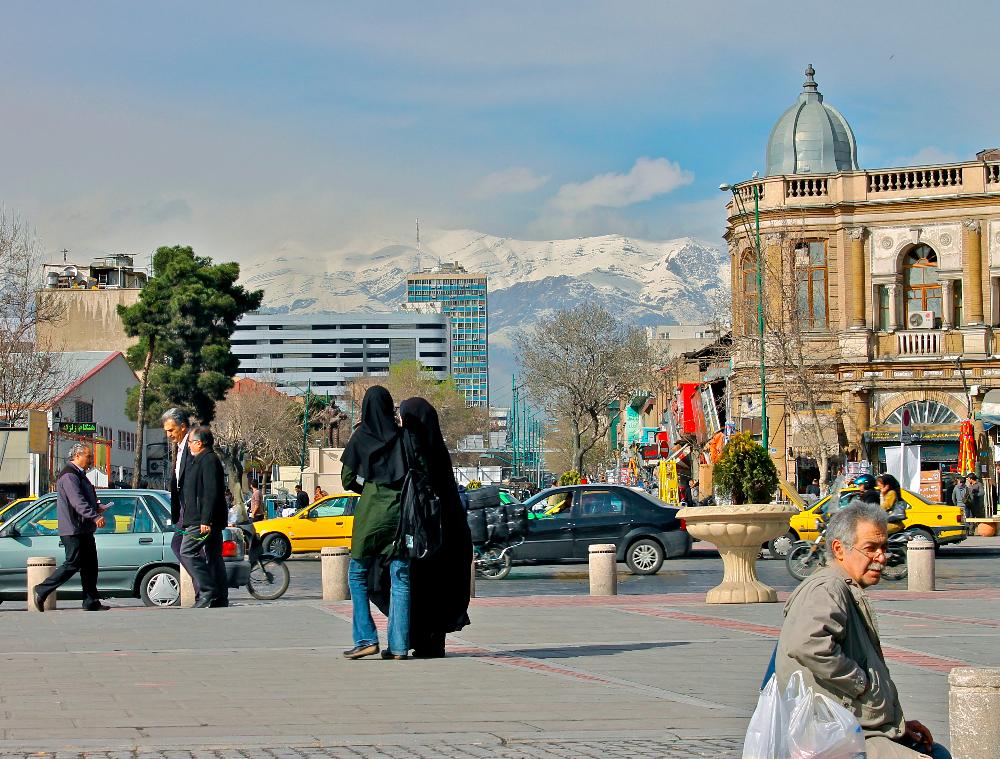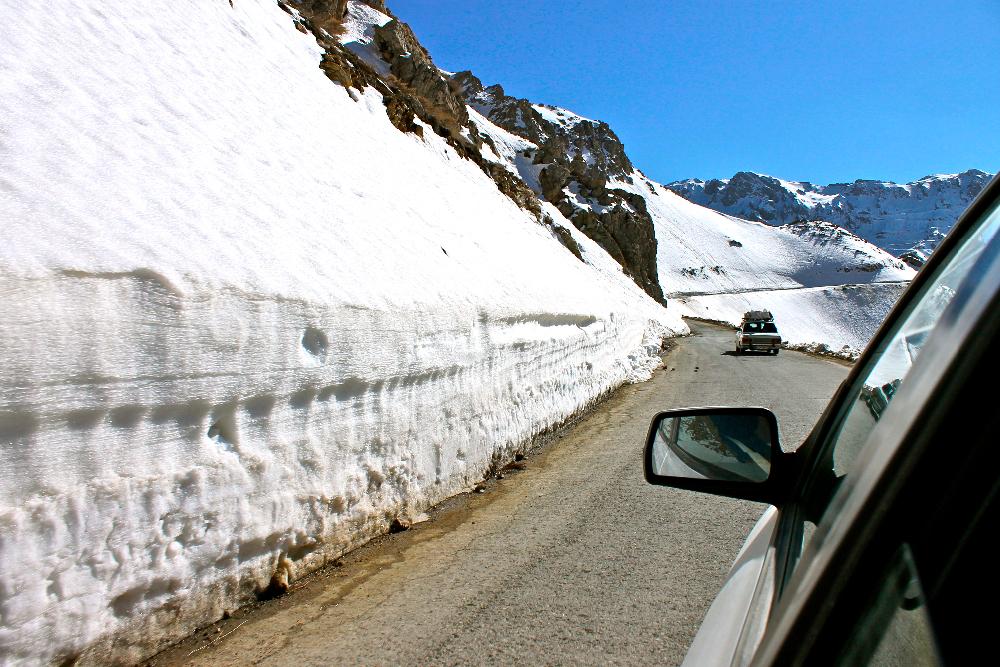 Armenia:
Armenia was a reminder that while solo travel can be freeing and empowering, it can also be hard. I was pretty bummed to leave Iran, but getting back to a Russian-speaking country was a consolation! I loved Yerevan, especially when it snowed, but otherwise I felt like I couldn't really make the most of my time in Armenia. With fairly limited public transport, taxis were often the only way to get to attractions – not exactly ideal for a budget traveler backpacking alone. I would LOVE to someday return to Armenia with a car to explore the country properly.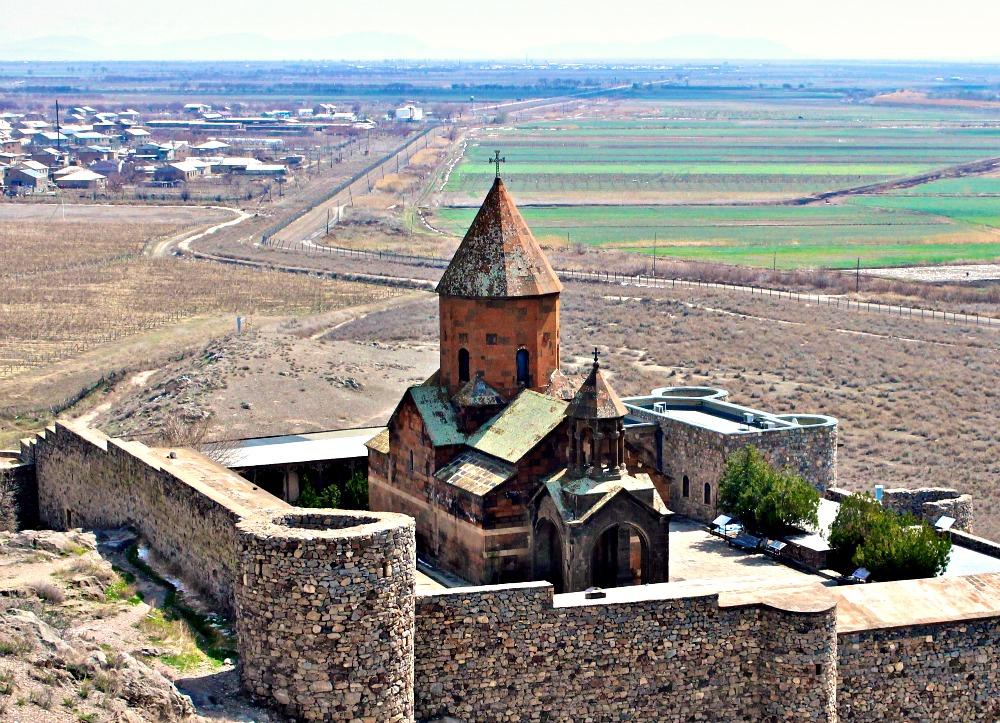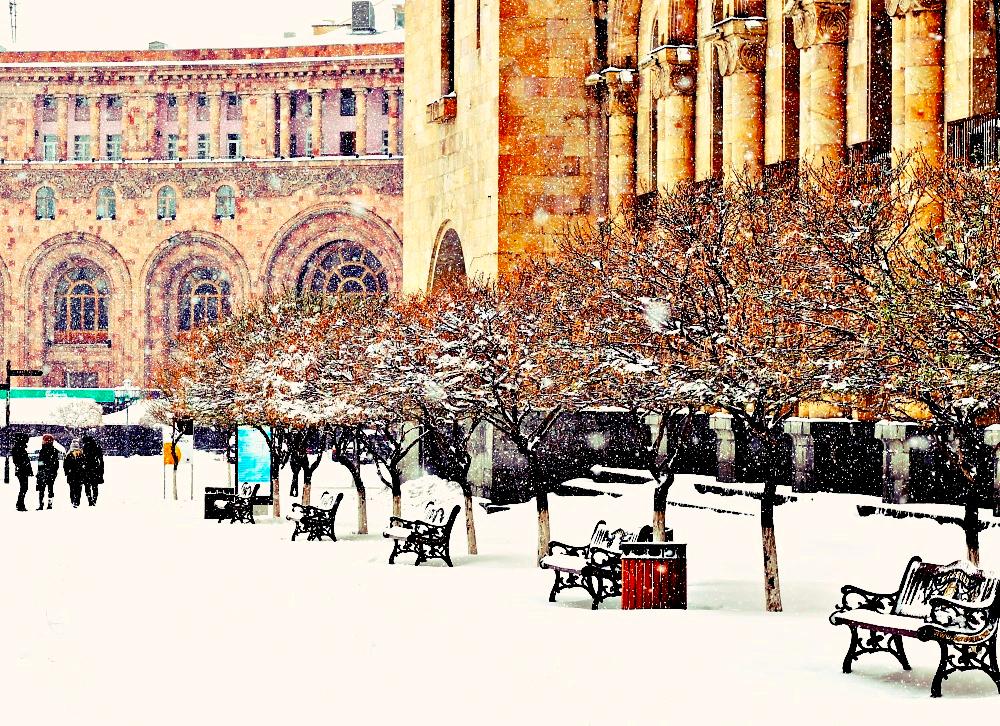 Georgia:
I was overwhelmed by how cool Georgia was. With its high energy, delicious food, and close proximity to some seriously stunning mountains, I could totally imagine moving to Tbilisi someday. Having an old college friend as my personal tour guide was just the icing on this delicious Georgian cake.
Egypt:
Is there anything more fun than jetting off to Egypt with your bestie to play on the pyramids and relax by the Red Sea? No there is not. We were initially unsure of whether it is safe to travel to Egypt now, but we didn't have any problems. Well, aside from trying to figure out how to cram as much of Egypt as possible into ten short days. I think we did pretty well!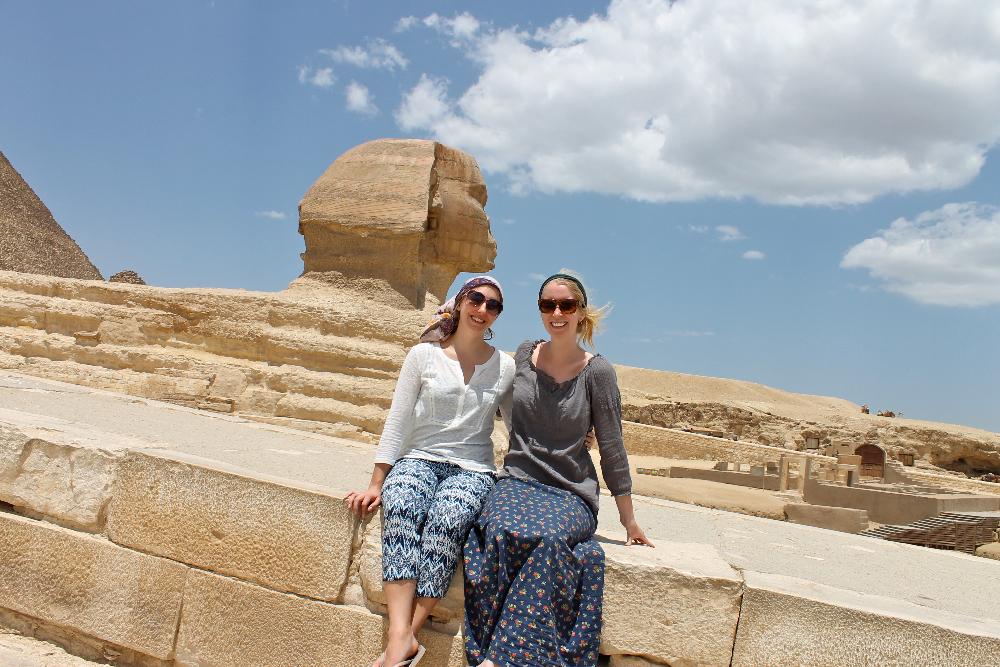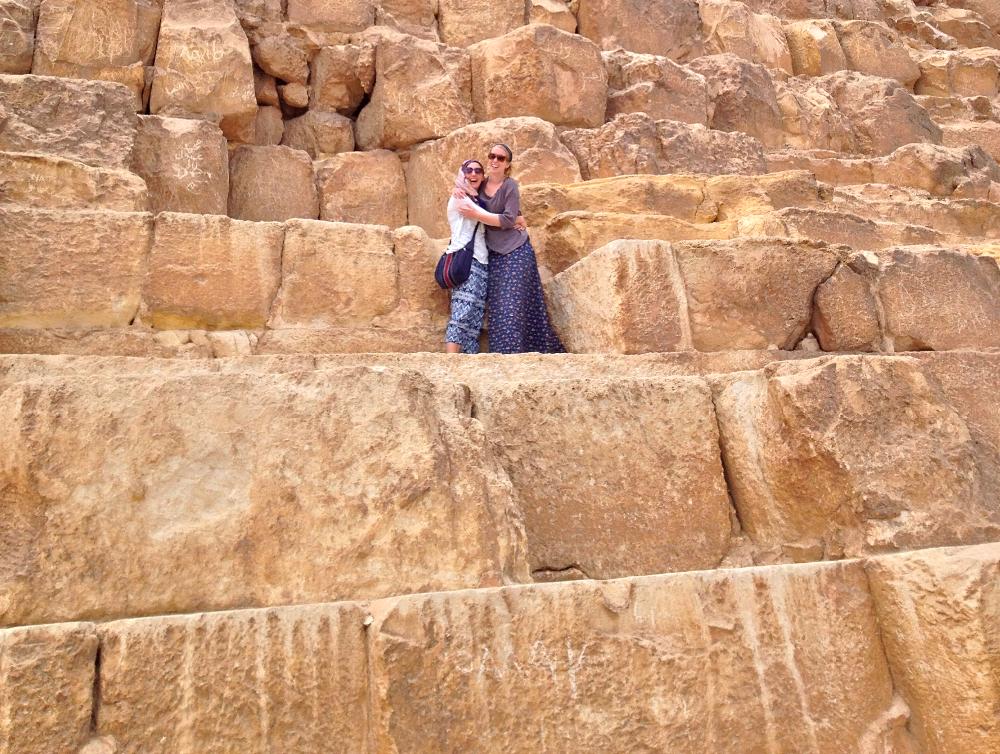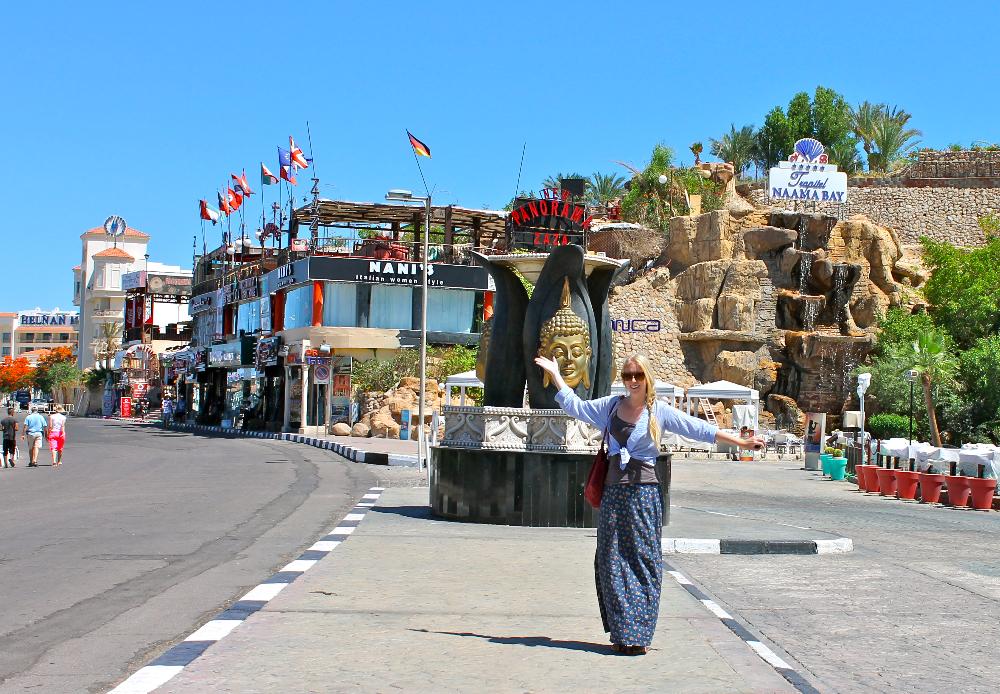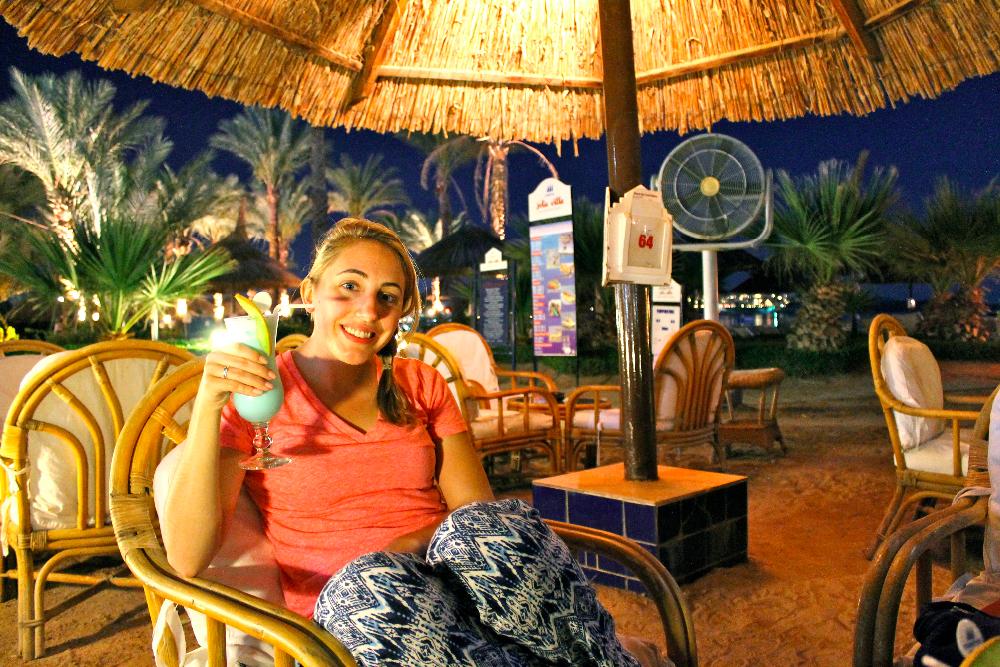 Jordan:
Israel:
Reuniting with Danielle felt pretty good, and Israel was the perfect place for to do so! Danielle's enthusiasm for the country was pretty contagious, and even though it didn't end up being my favorite country in the Middle East (the painfully high prices didn't help), I couldn't help but have fun there.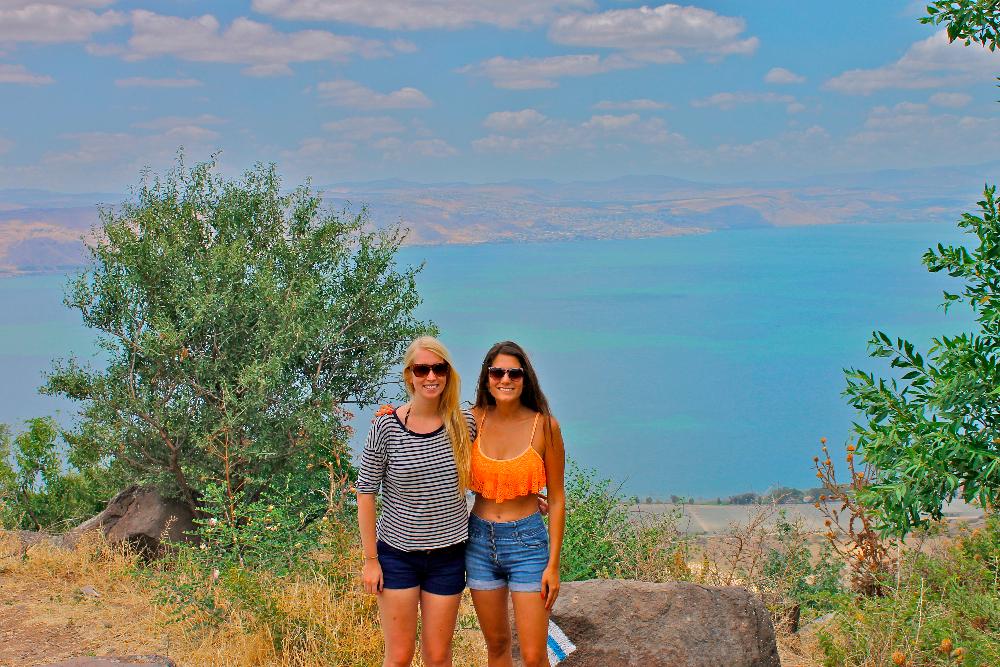 Palestine:
I wish everyone could have the chance to Couchsurf in Palestine – I don't think I've ever before had as strong a desire to hug a country.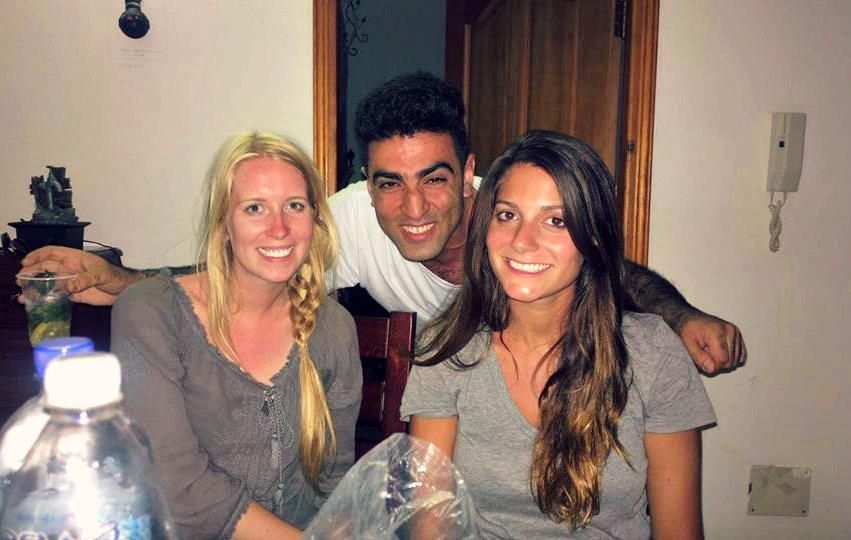 Serbia:
Apparently 16 hours is just enough time to fall in love with Belgrade. Anyone know of any job openings in Serbia for a 26-year-old American with a philosophy degree?
Albania:
I got sunburnt on beautiful beaches, ate bags of cherries for a dollar, lost and later recovered my passport, and hung out in Europe's illegal drug capital. Not bad, Albania.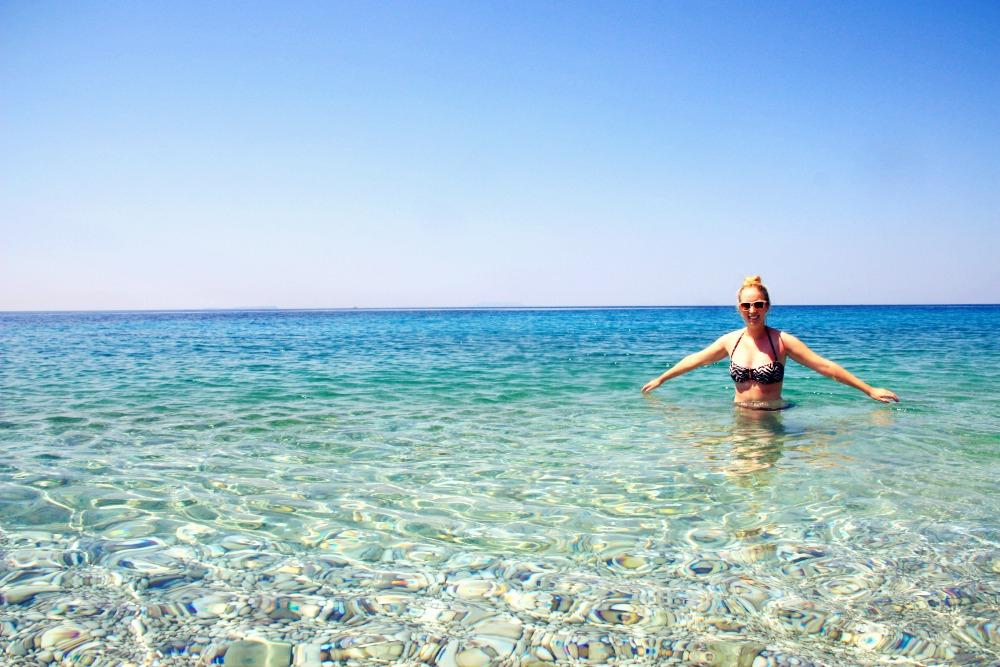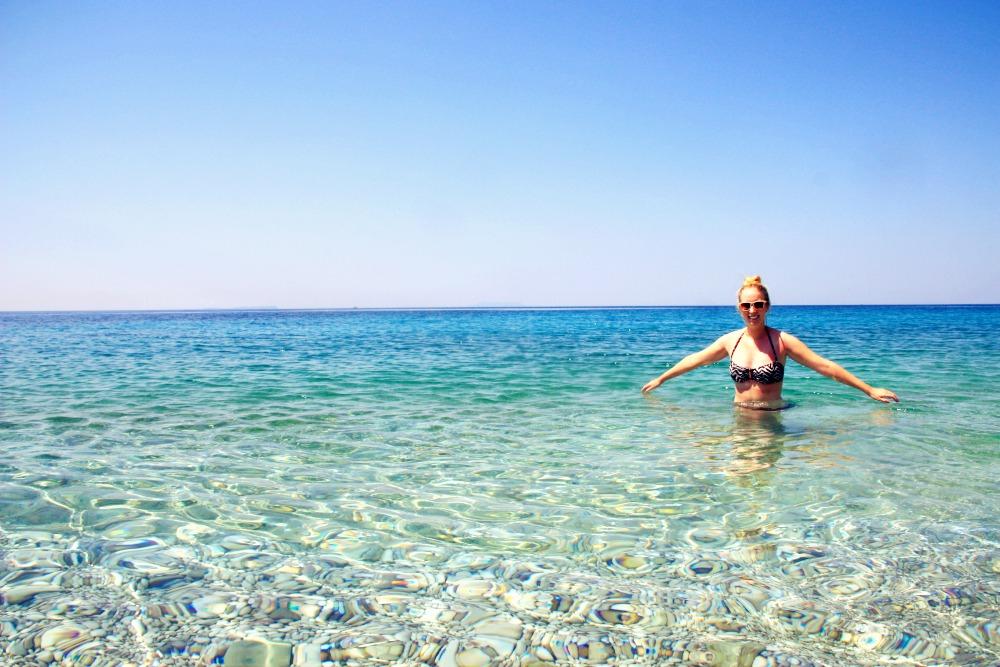 Macedonia:
I found Macedonia charming, while Danielle really didn't like it. In Macedonia's defense, I'm pretty sure that the only reason Danielle didn't like it was that it rained most of our time there. Highlight: Macedonia is the easiest country I've ever hitchhiked through. I think our longest wait for a ride was eight minutes.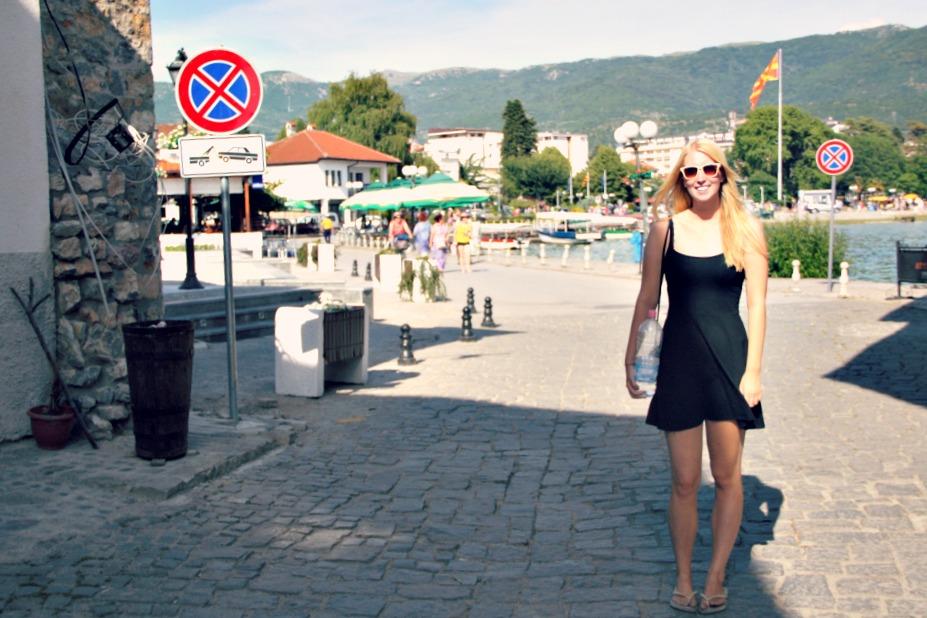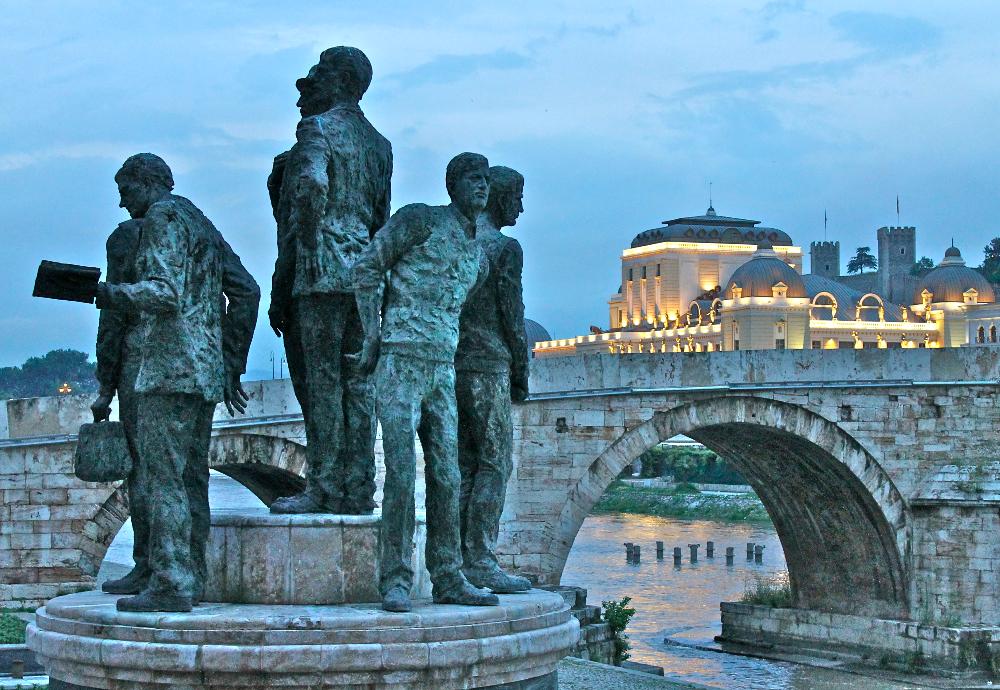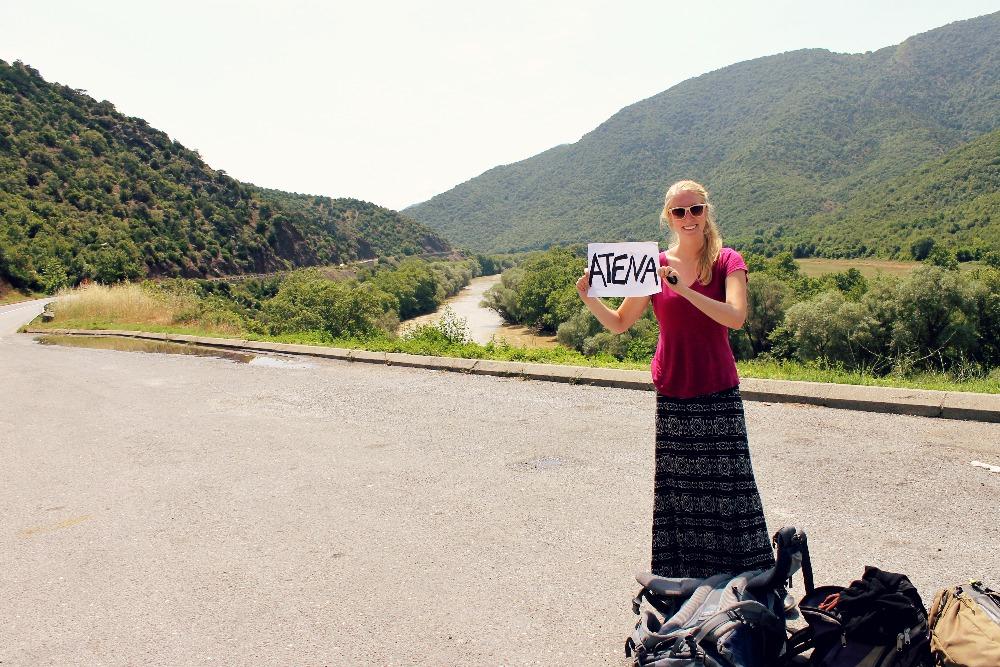 Greece:
What better place for Danielle and me to finish off a year of on-again, off-again traveling together than über romantic Santorini?! Actually we much preferred Paros, and really I think I would have enjoyed Greece more in general had I not so recently been floating in the same beautiful waters for a quarter of the price in Albania. Though the baklava was pretty delicious!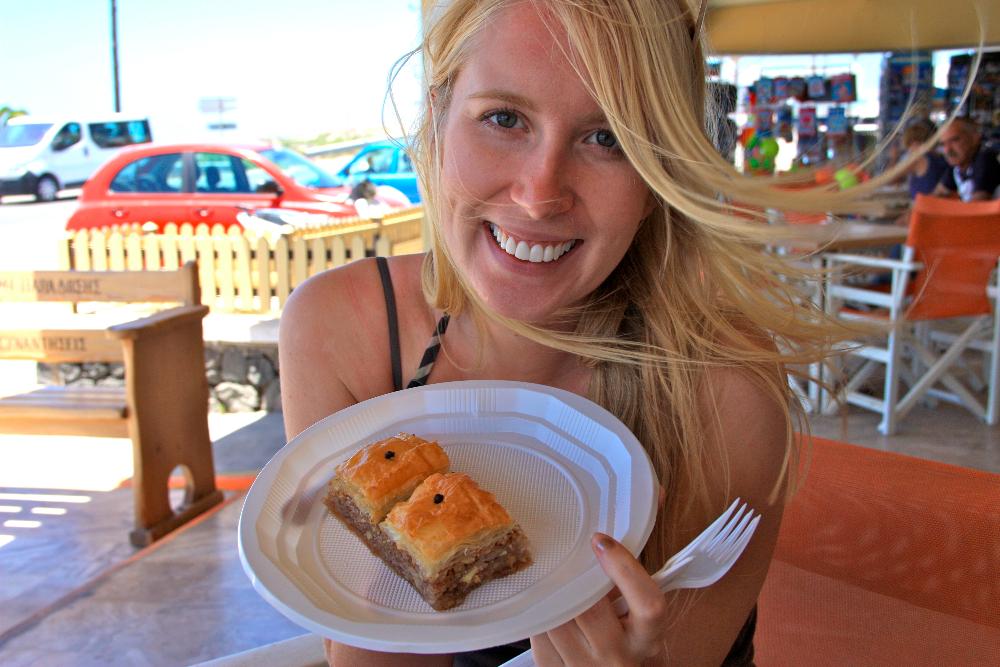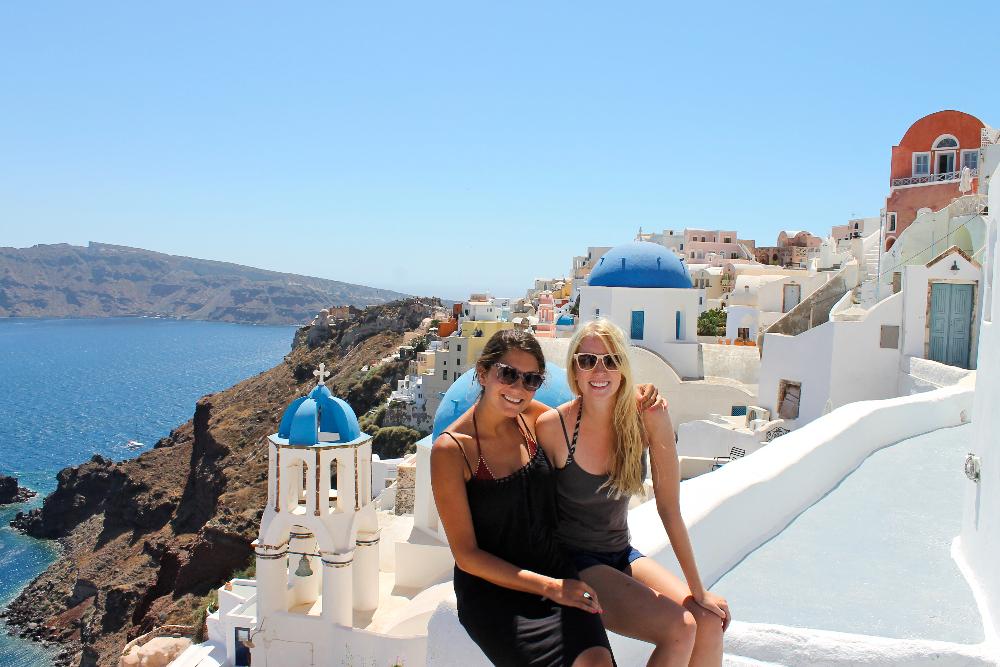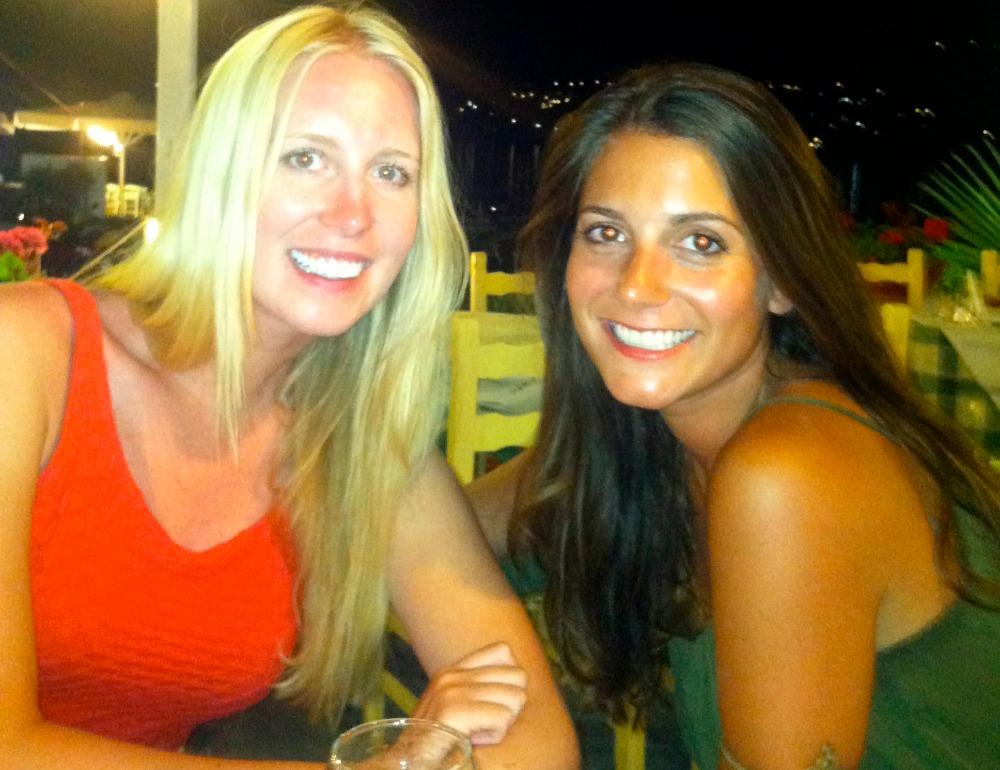 Stay tuned for my full posts about Macedonia and Greece. I'm just a little behind, I promise!