I told you in my previous post that I was interested in seeing more of Japan's art islands on this trip, and I really went for it! Over the next two days I visited Teshima, Shodoshima, Megishima, and Ogishima, which are all hosts to the Setouchi Trienniale art festival.
The Setouchi Triennale (also known as the Setouchi International Art Festival) is a contemporary art festival held every three years, first in 2010, on a dozen islands in the Seto Inland Sea.
And why these islands?
Having the festival take place across a dozen small islands isn't just a gimmicky way to make the festival sound unique. Most of the islands involved have small populations that are both declining and aging, and bringing the festivals here was a way to revitalize them by transforming them into contemporary art destinations for tourists.
And it seems to be working!
Ogijima, one of the tiny little islands I visited, has a population of under 200 people and a local guide told me that more than half of them are over 65 years old. But the festival has revitalized the island and now some people are moving back here from the mainland, and most notably, not one but two babies were born here last month!
Seeing how excited the guide was to tell me this showed how dire Ogijima's situation had become, and how wonderful the festival has been for the island.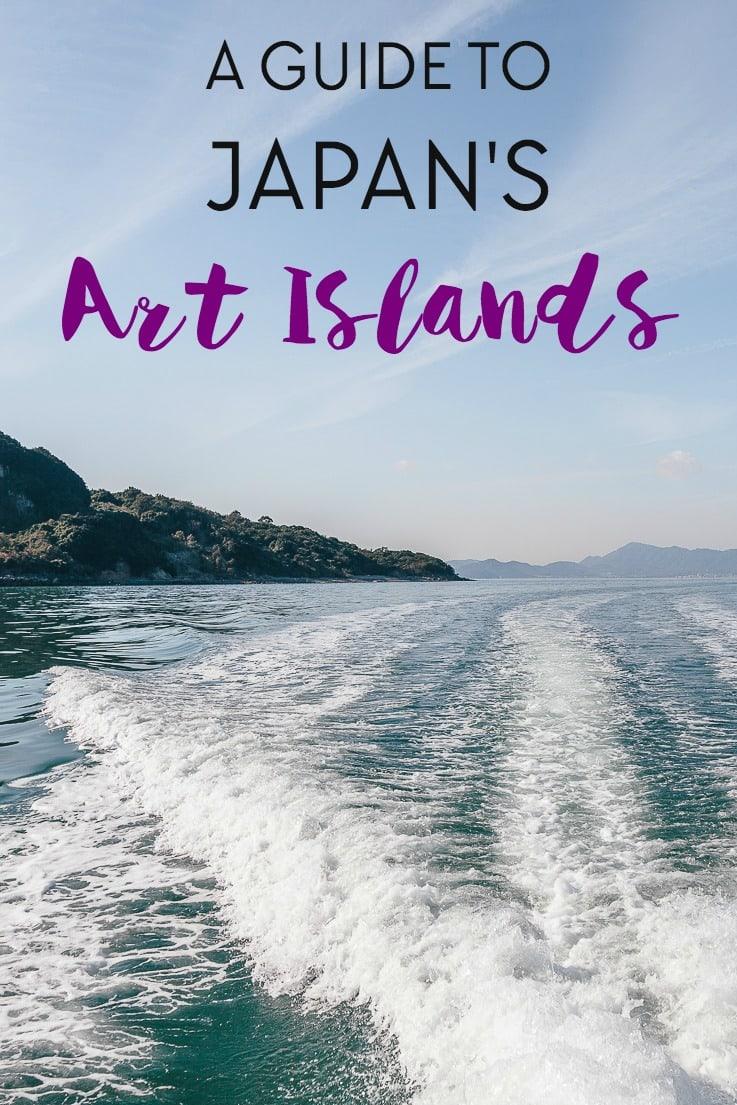 As luck would have it I was just a few months too early for the next festival, which will be taking place three times next year: April 26th – May 26th, July 19th – August 25th, and September 28th – November 4th. BUT I guess that's good news for you, because you still have time to plan a trip to next year's festival!
During the festival about 100 new artworks will be unveiled across the islands. But don't worry if you can't make it for the actual festival – most of the art should be remaining on the islands for tourists to visit whenever they wish.
But if you do go for the festival you can buy a pass for the entire festival period (so each season over the course of the year) for 5,000 yen, which includes admission to some of the museums as well. Plus I feel like it would just be so exciting to be there when the new art is unveiled!
It's totally possible to organize a trip to the islands independently, but it can get a little tricky with ferry times and on some islands you have to make meal reservations in advance if you want to eat, so I worked with the Shin Nihon Tourist Agency (part of Kotobus) on this trip and they organized the whole thing for me, include transport, guides, and meals.
They'll be organizing trips to the 2019 festival as well and their staff are fluent in English, so definitely get in touch with them if you want some help organizing your visit. They also organize other fun things to do in the area, like a quirky udon taxi that takes you to secret udon spots around town and adventure trips to Iya Valley including activities like rafting and ziplining. So there's a lot more you can do on this trip than just visiting the art islands!
But I was here for the art.
After leaving Inujima I returned to Okayama and took the train to Takamatsu, where I spent the night at the JR Clement Inn, right next to both the train station and ferry port. Then in the morning I hopped on a boat for my first art island of the day.
Teshima
I would say that after Naoshima, Teshima is one of the main art islands tourists visit in Japan, as it's not only a host of the Setouchi International Art Festival, but also home to one of the Benesse art museums (along with Naoshima and Inujima).
I didn't actually visit the museum though. Instead I spent the morning eating and exploring. I mean, what else?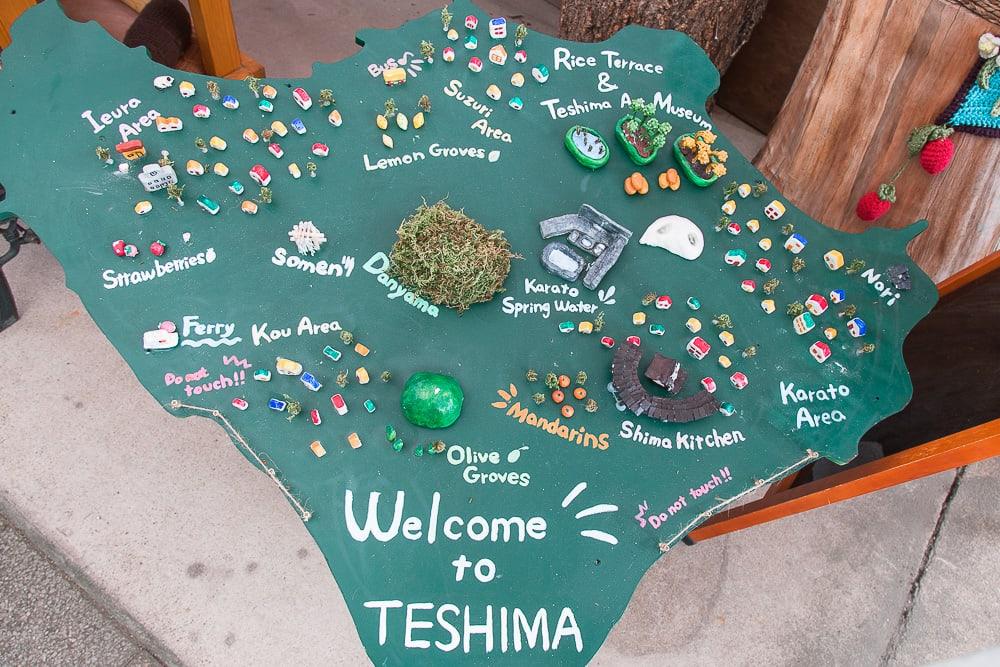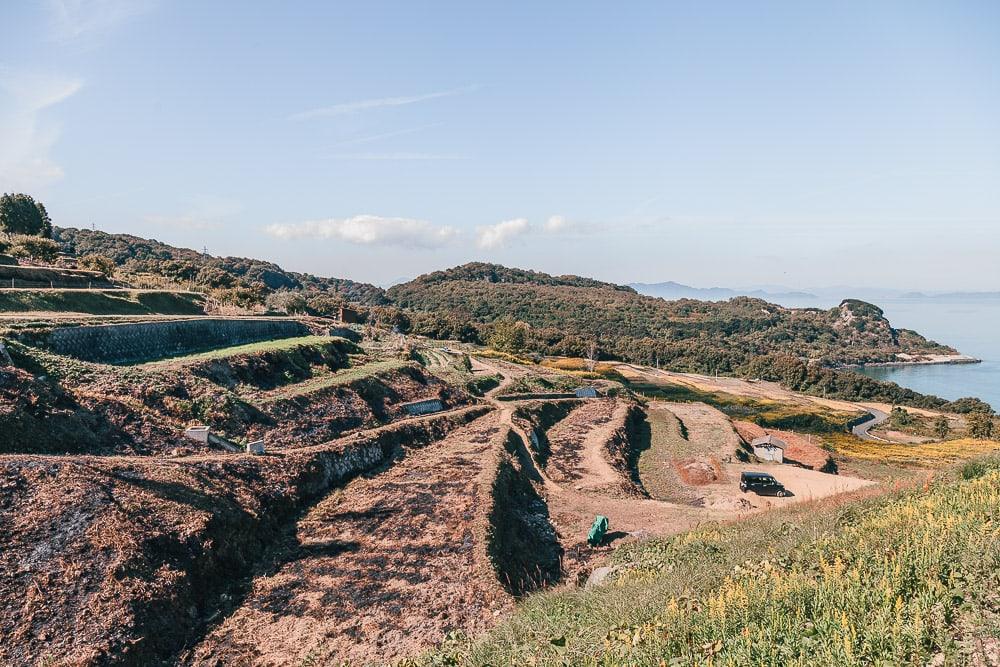 I stopped for lunch at Shima Kitchen, which was the cutest place ever. The food is made mostly with local vegetables and fish, and there's even a chalkboard sign to let you know which vegetables came from which farmer's garden. And each month the island celebrates all the month's birthdays on the island, often using Shima Kitchen's communal stage area.
The restaurant was founded as part of the 2010 Setouchi Art Festival, again showing the positive impact the festival has on these small islands.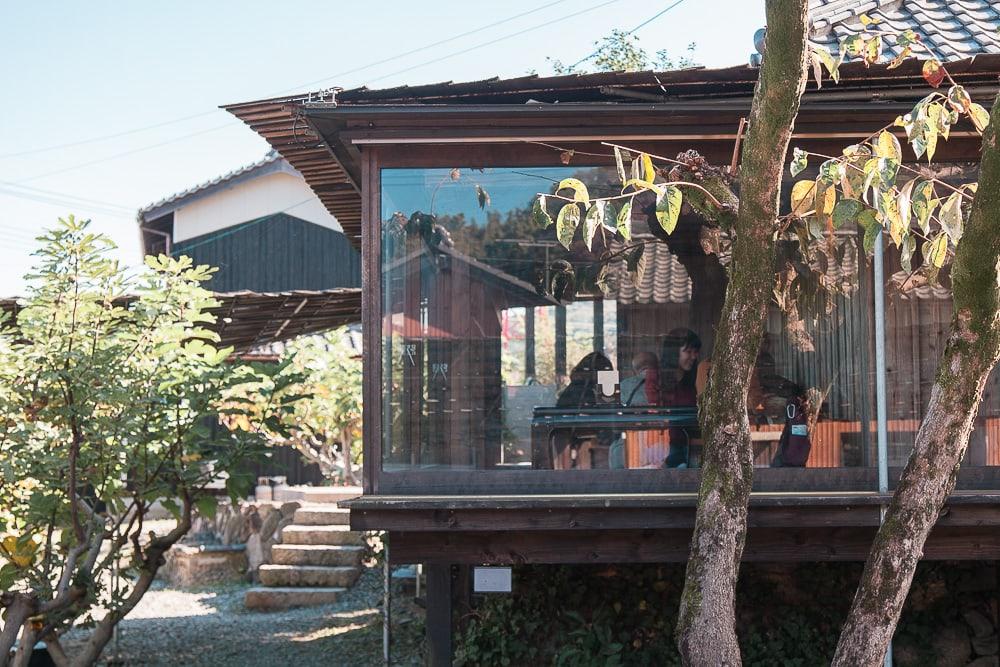 The festival has also helped refresh the island's reputation, as Teshima was previously known for being the site of one of Japan's worst cases of illegal dumping of industrial waste. Industrial waste was dumped here between 1978 and 1990, and even after local residents reached a settlement with Kagawa prefectural authorities the process to remove the waste was slow.
But now everyone can know Teshima as a beautiful little art island!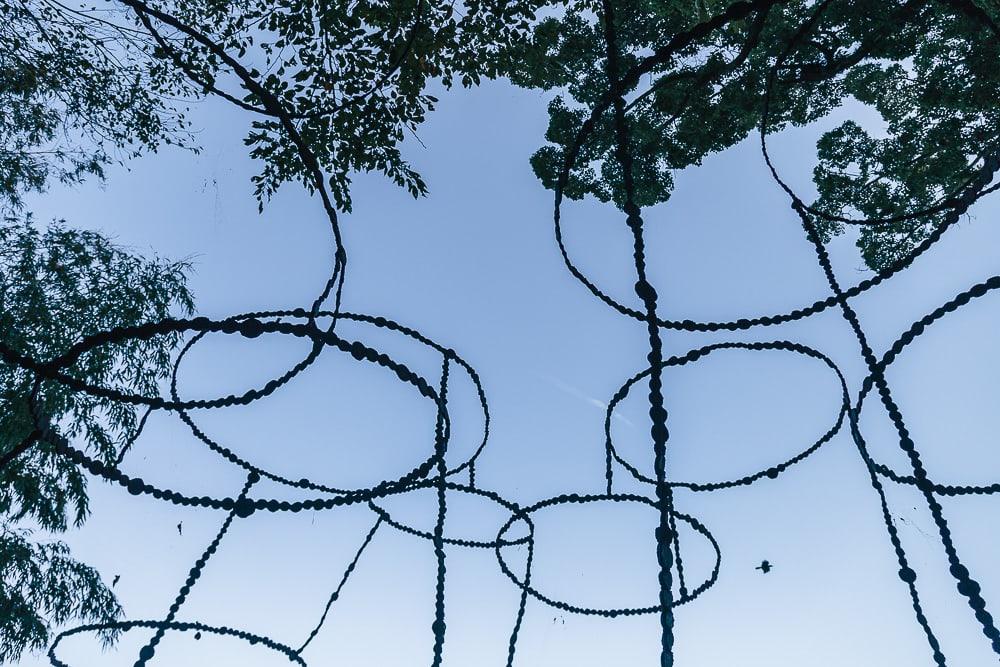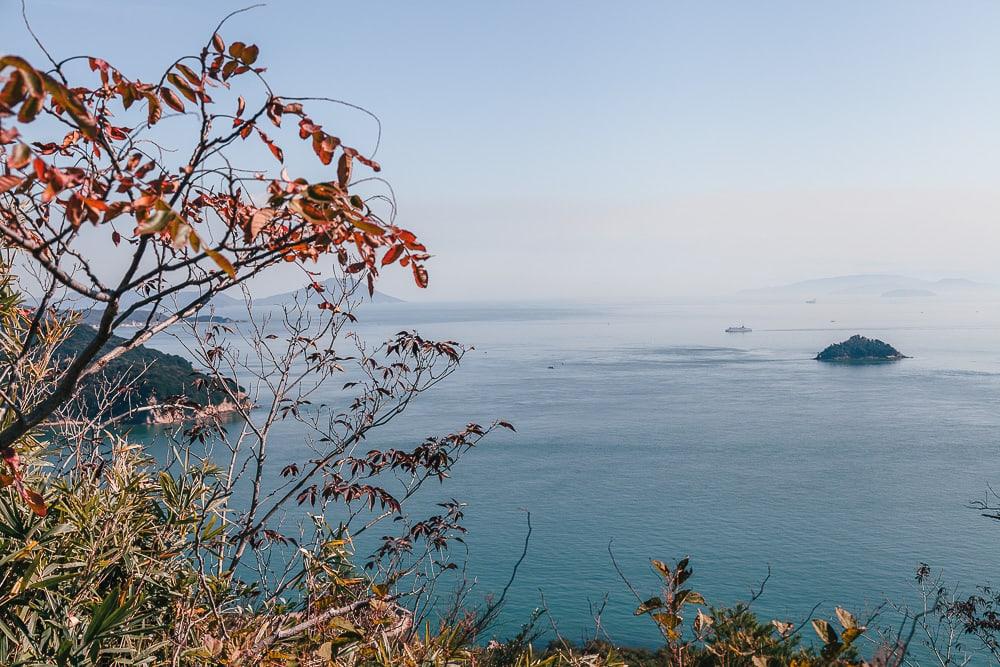 Shodoshima
Shodoshima is the biggest art island I visited, with nearly 15,000 residents, so it had a totally different vibe from the other islands. It felt less remote and more just like a place with normal towns, but that sort of made the pieces of art scattered around the island feel more special and surprising.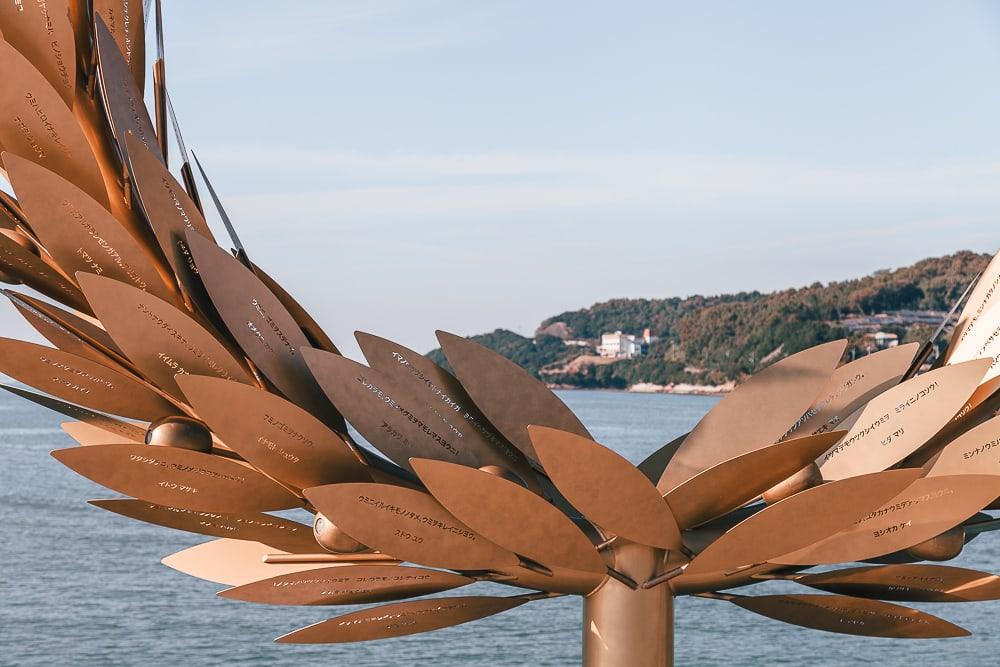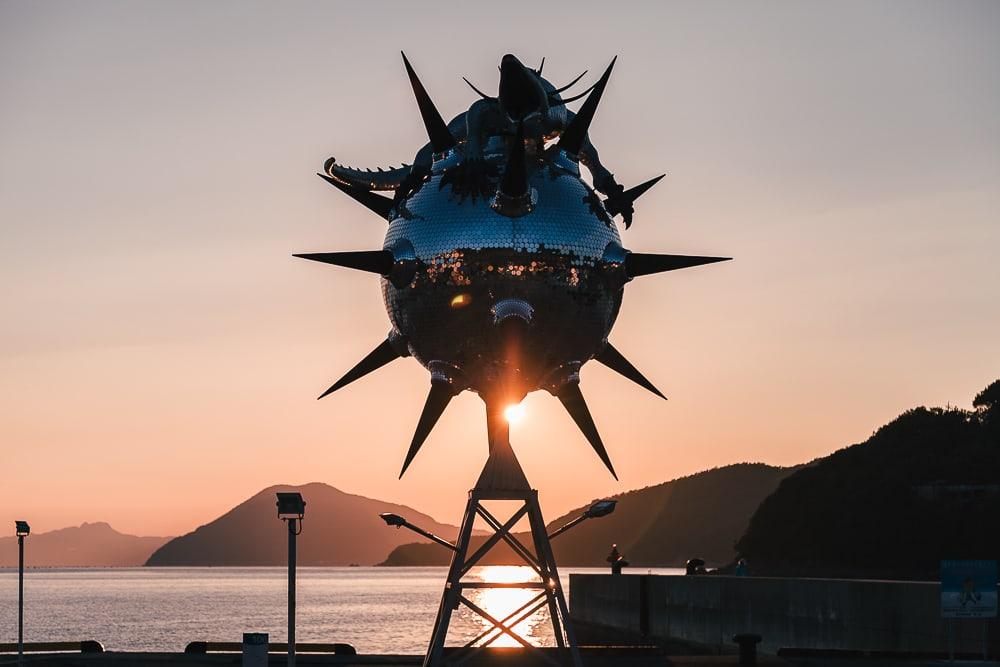 Shodoshima is famous for its olives and soy sauce, so you'll see lots of olive trees and soy sauce warehouses here.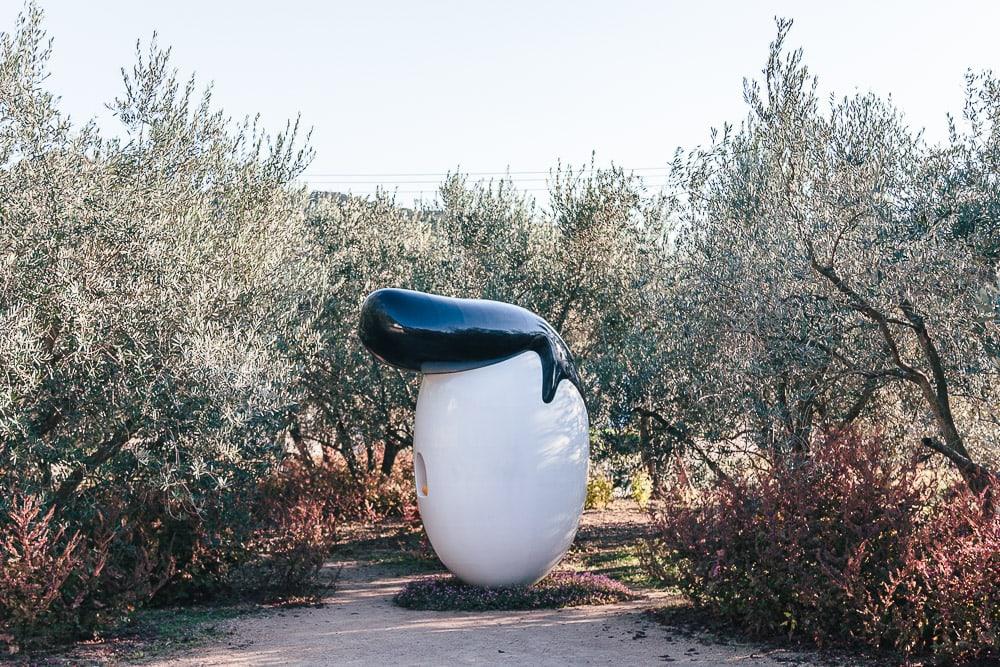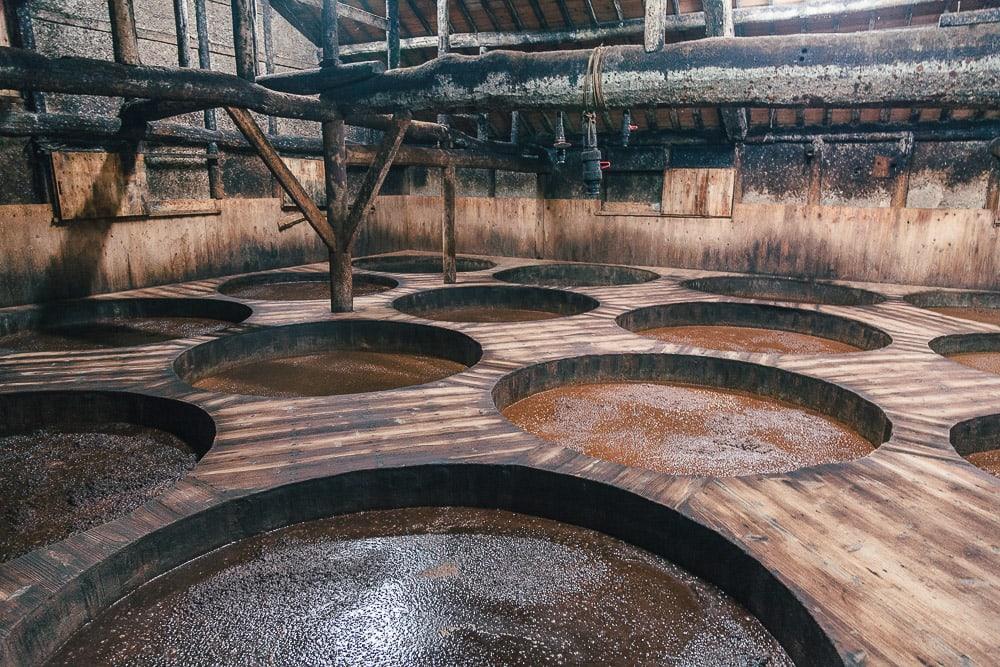 Several movies have also been filmed here, and you can even visit the set of the 1954 Nijushi no Hitomi, or Twenty-Four Eyes, which is now open as a little museum called Nijushi no Hitomi Eigamura movie village.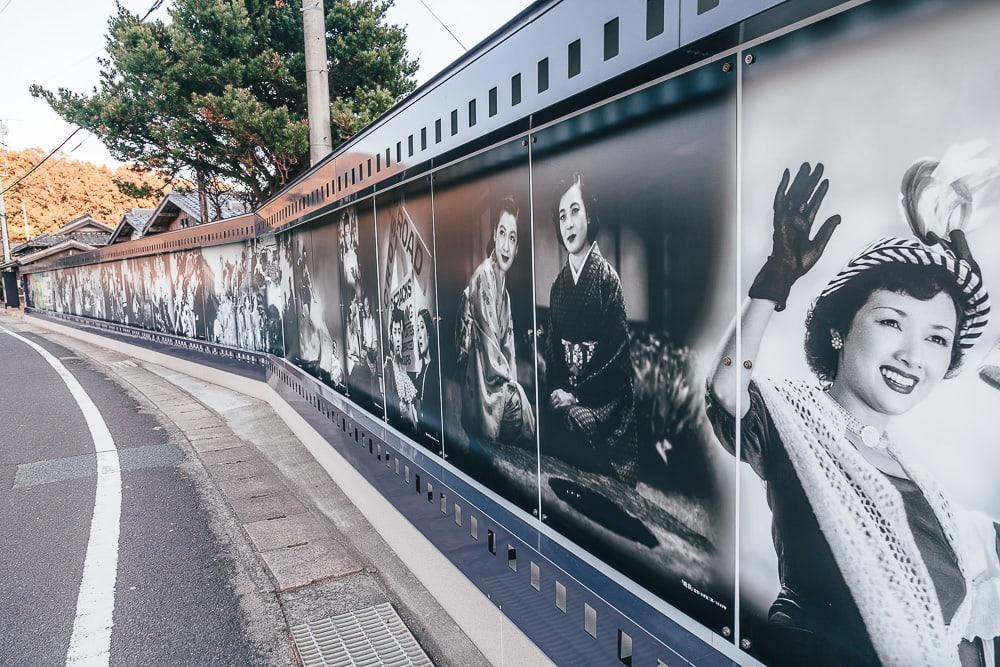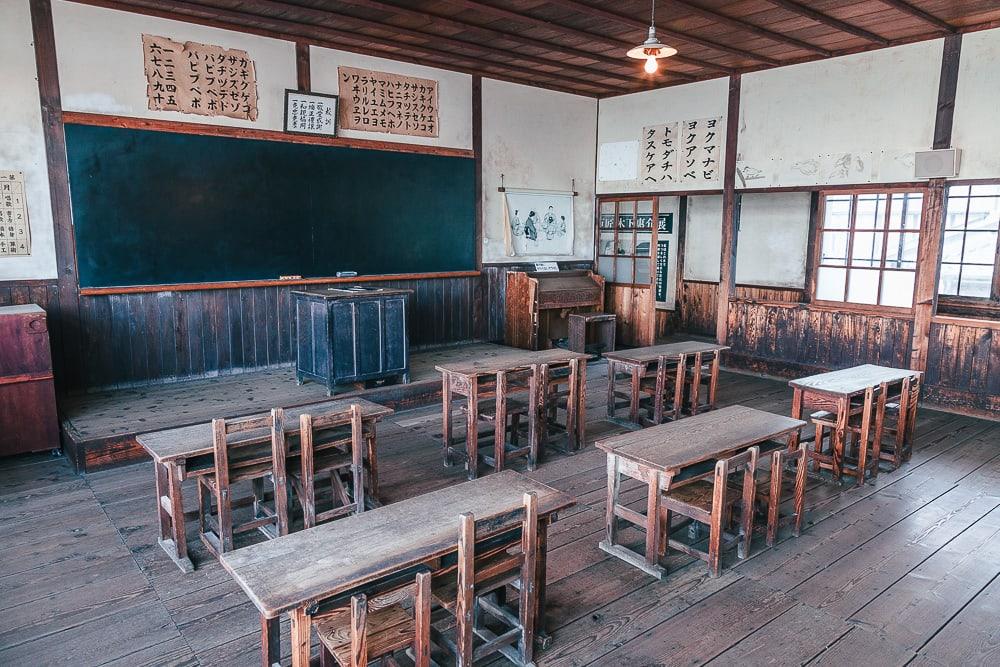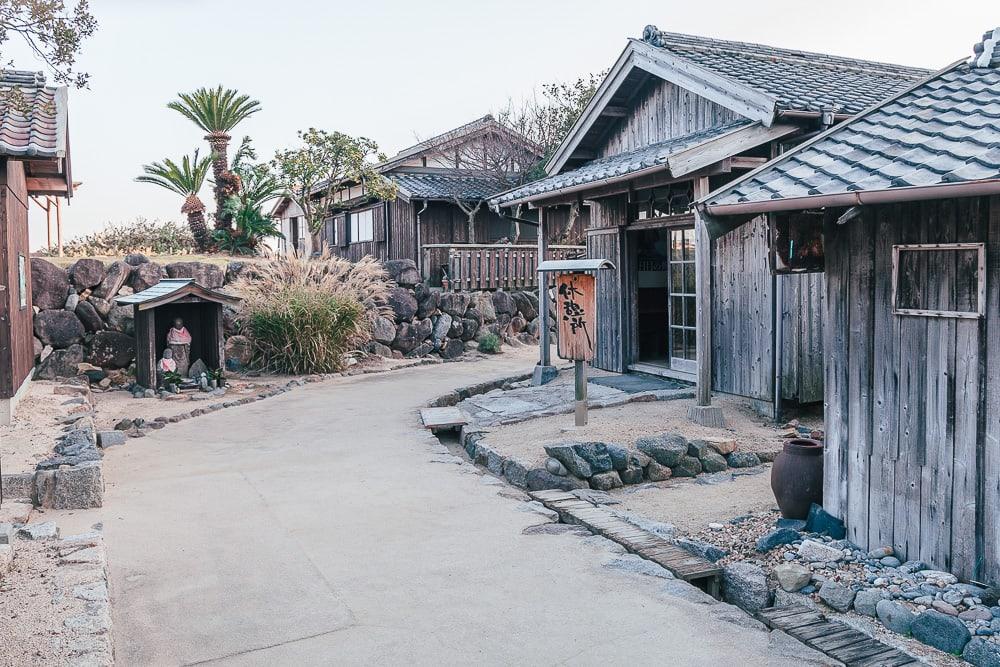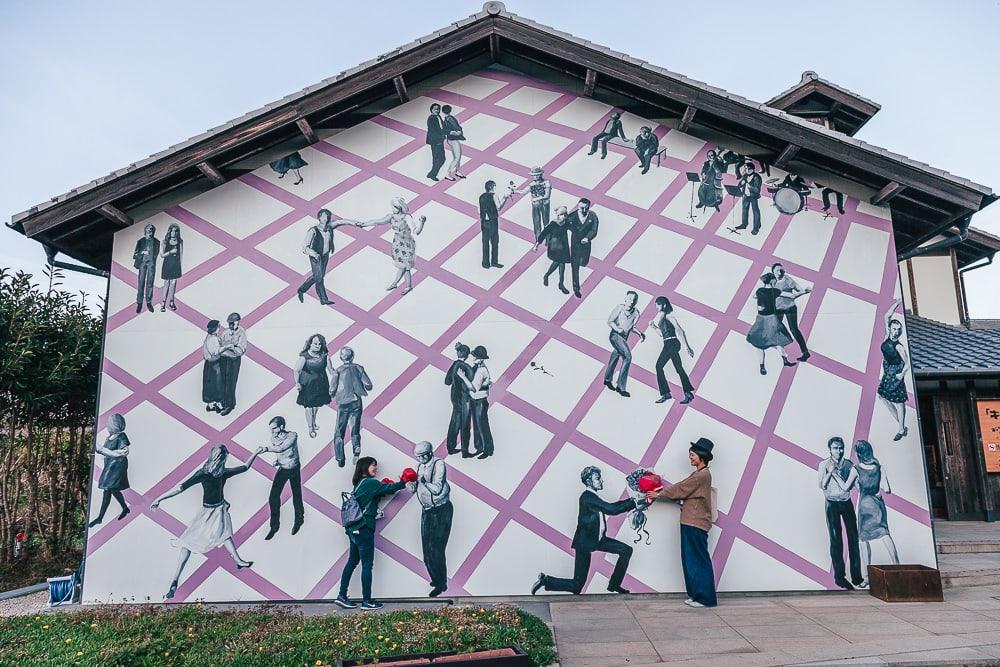 The landscape is also quite beautiful, and just after sunset I made it to Angel Road, which is a beach walkway connecting Shodoshima to another tiny island. The walkway only appears during low tide, and when I got there lots of people were taking sunset photos here.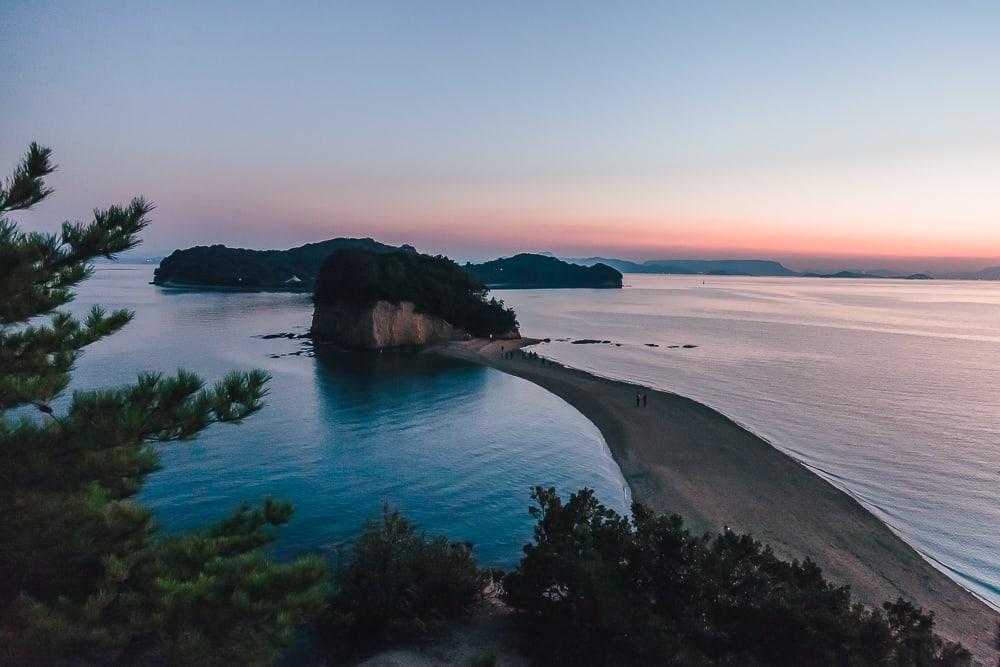 And because Shodoshima is so large, it's an ideal place to stay if you want to overnight on an art island. I spent the night at the Bay Resort Hotel, which is a big hotel right on the water with natural hot spring baths, an outdoor swimming pool, and large dinner and breakfast buffets. My room had a beautiful view of the water: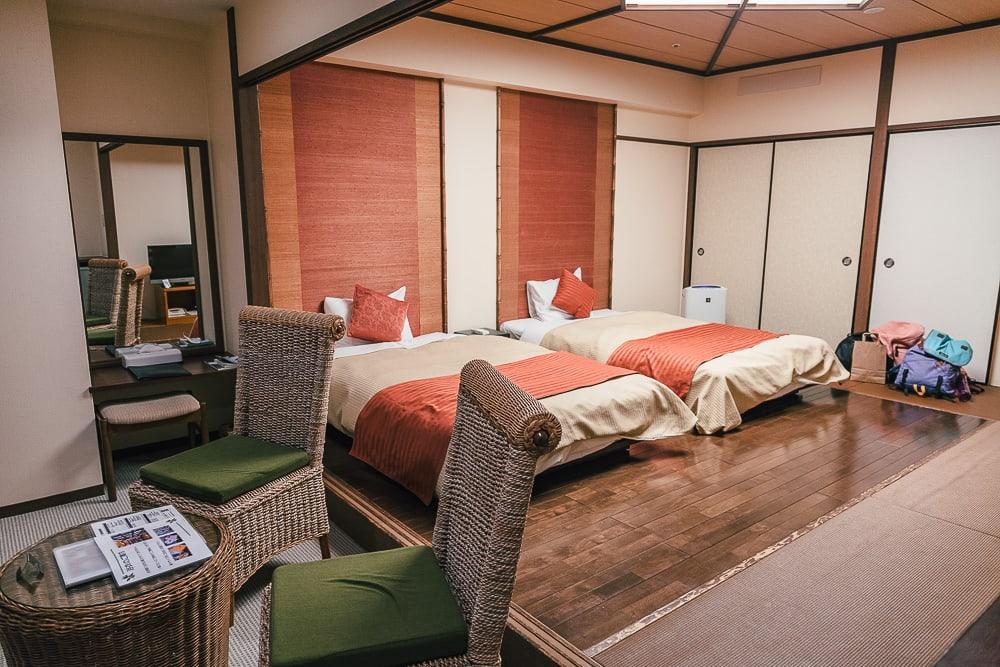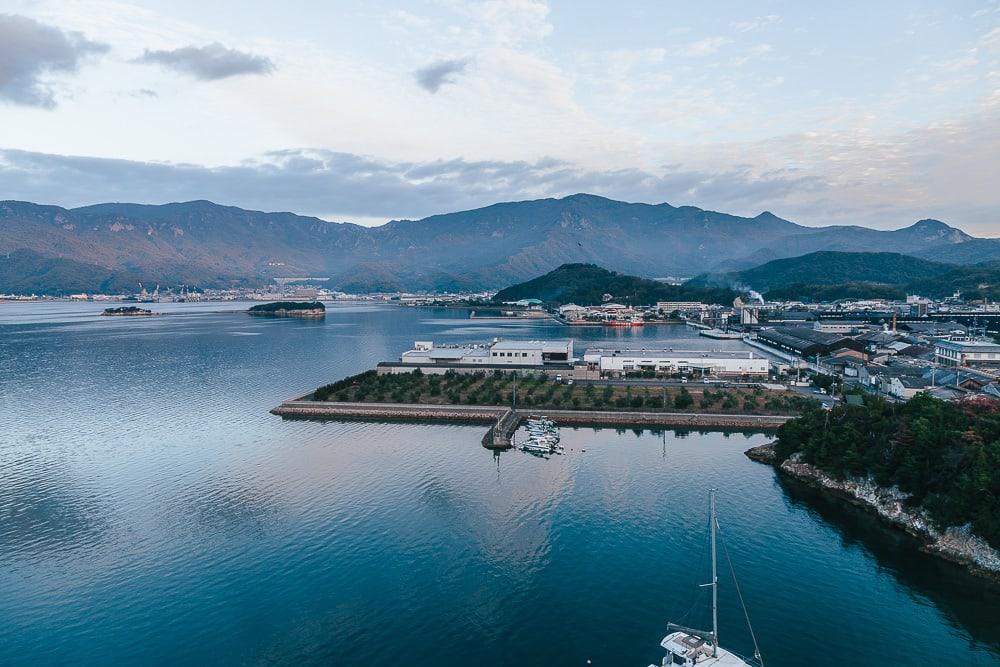 And if you get a chance, stop by Minori Gelato for some very interesting gelato flavors like camembert, sake, and fig.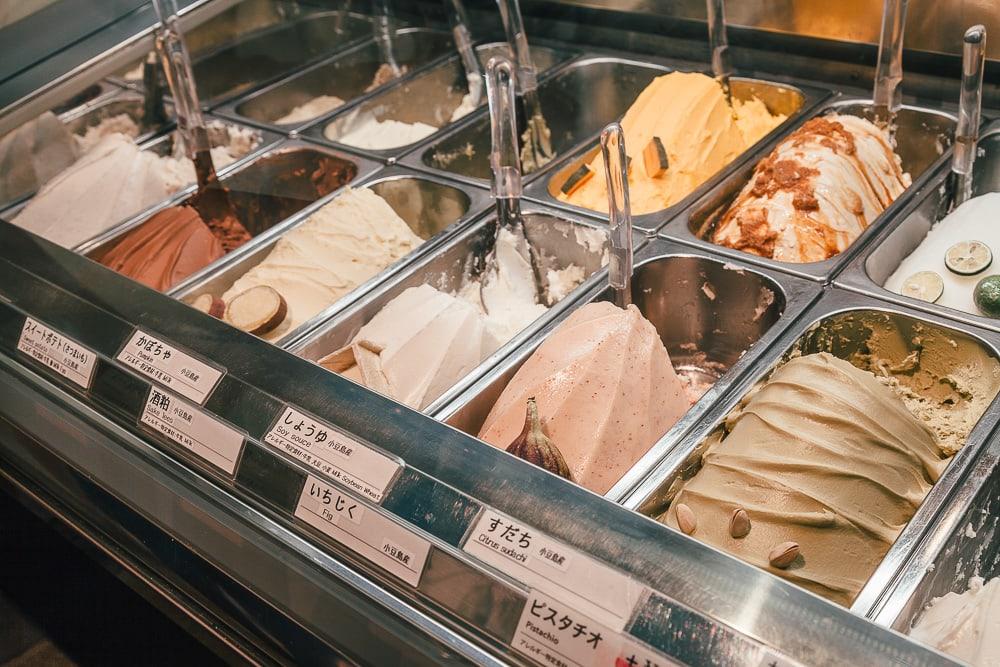 Ogijima
Ogijima was the most distinctive looking of the islands to me, with its super narrow alleyways that zigzagged up the side of a mountain towards a shrine. It seems like the community here is super involved in the art projects, and since the art festival started lots of new little cafés, shops and restaurants have popped up over the island (though most were closed when I visited).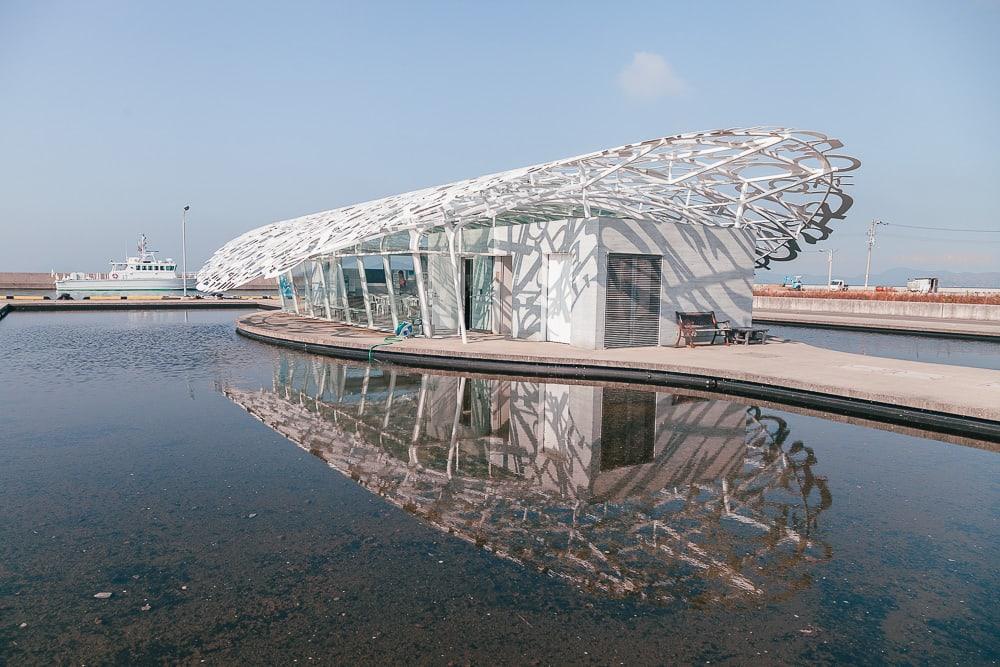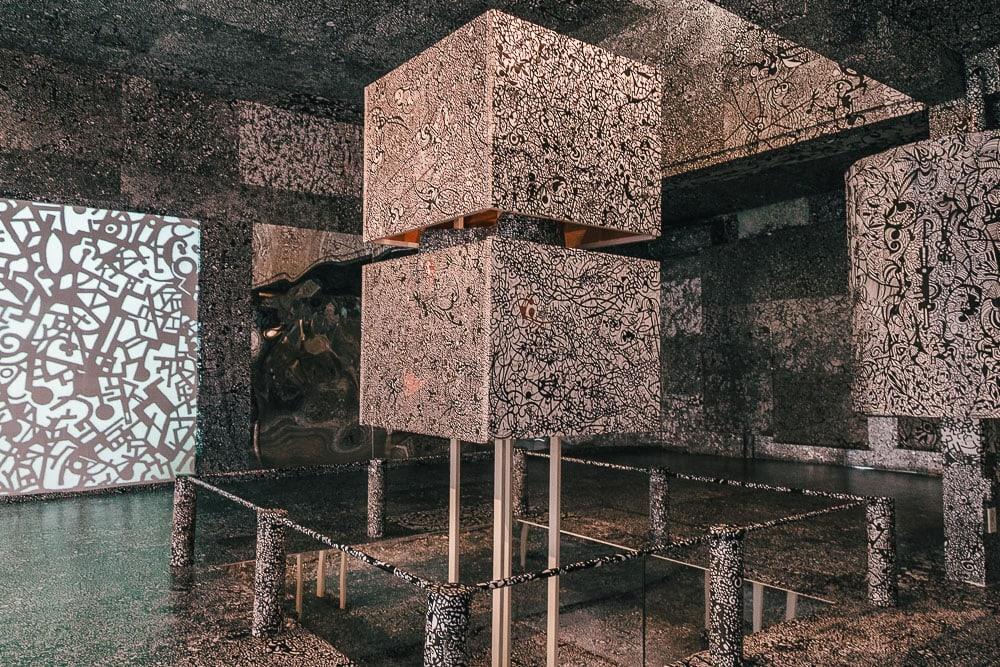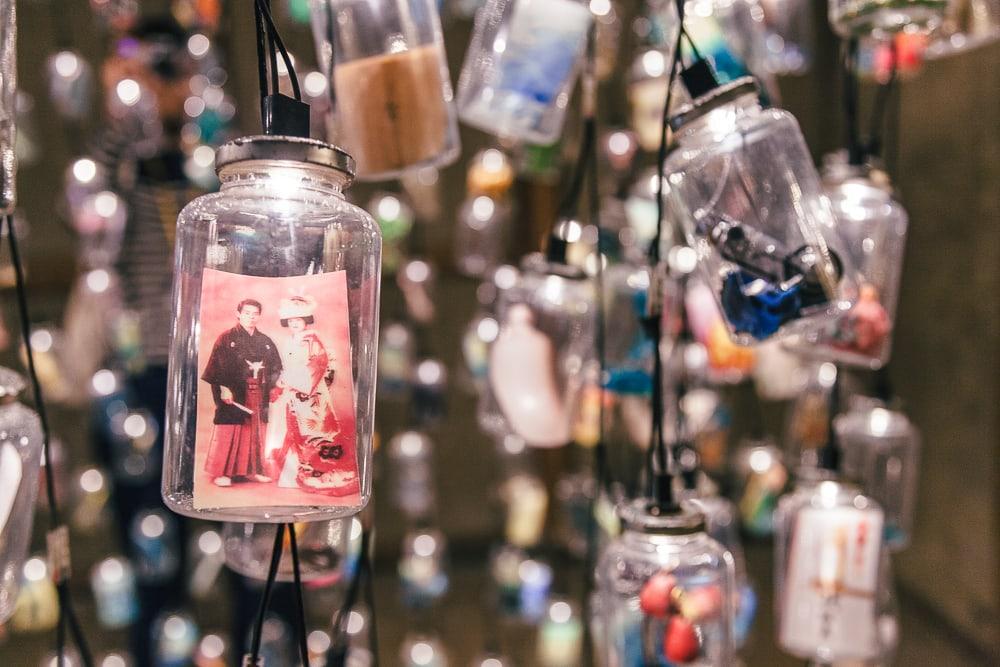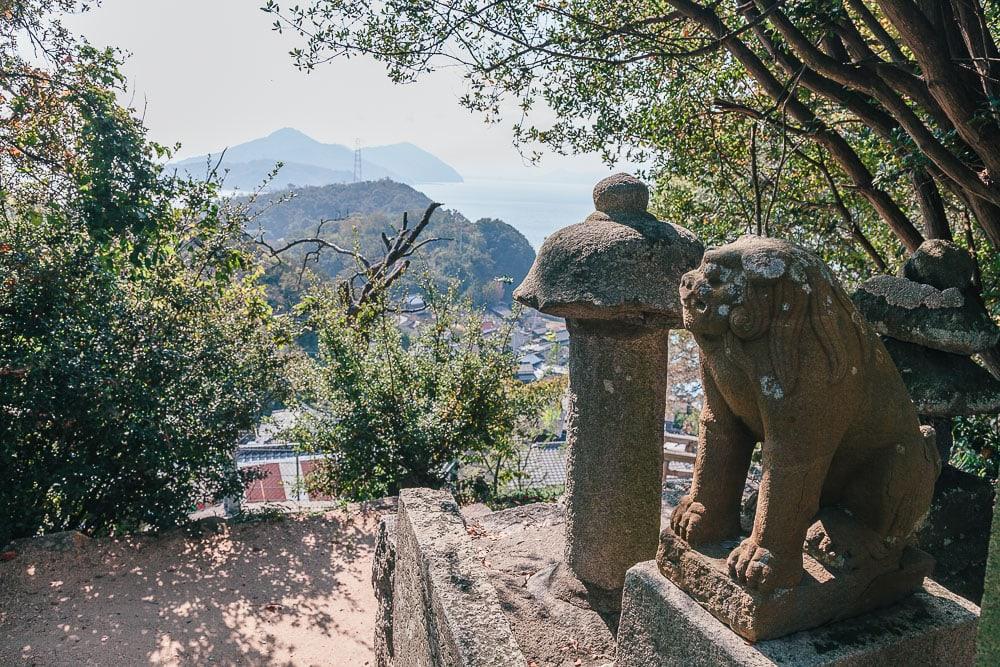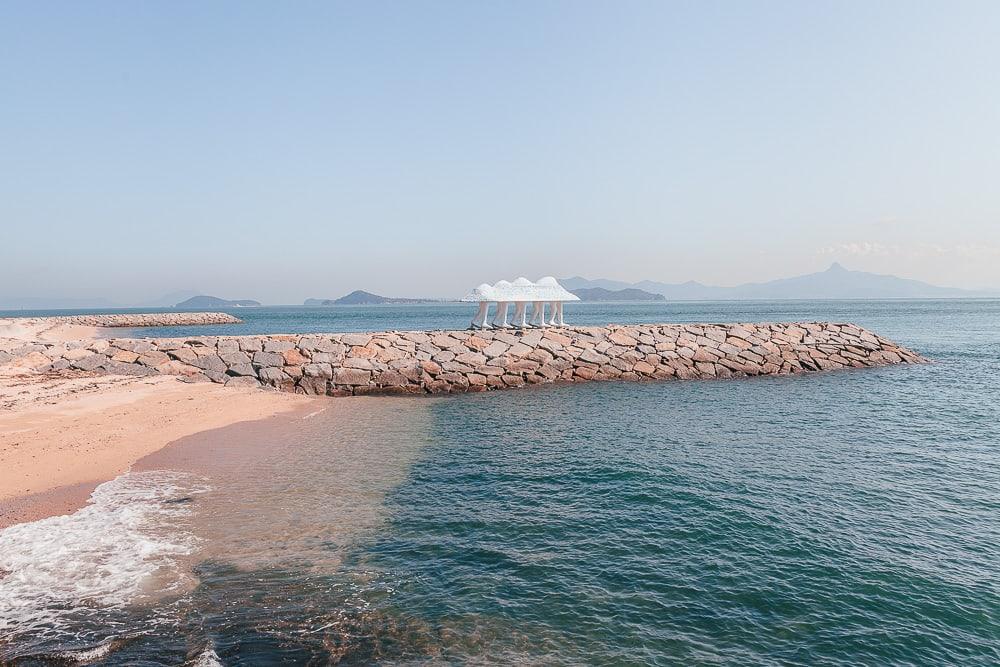 I had lunch here at Bistro Iori, which is a lovely little restaurant with very delicious food. Highly recommended!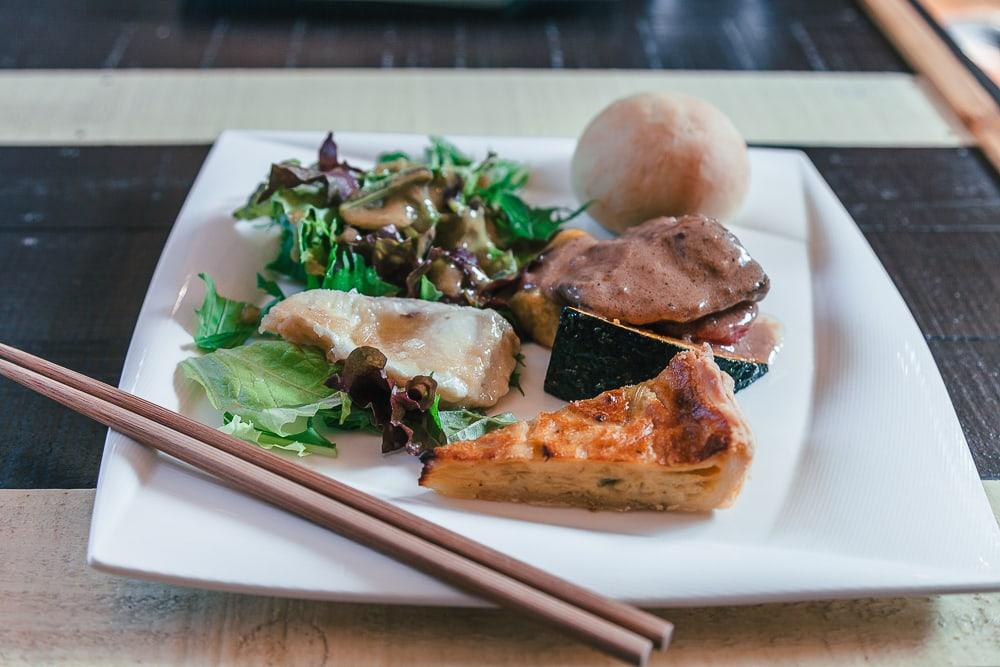 Megijima
Megijima was my favorite of all the art islands I've visited. Like I have a huge smile on my face right now just thinking back to it!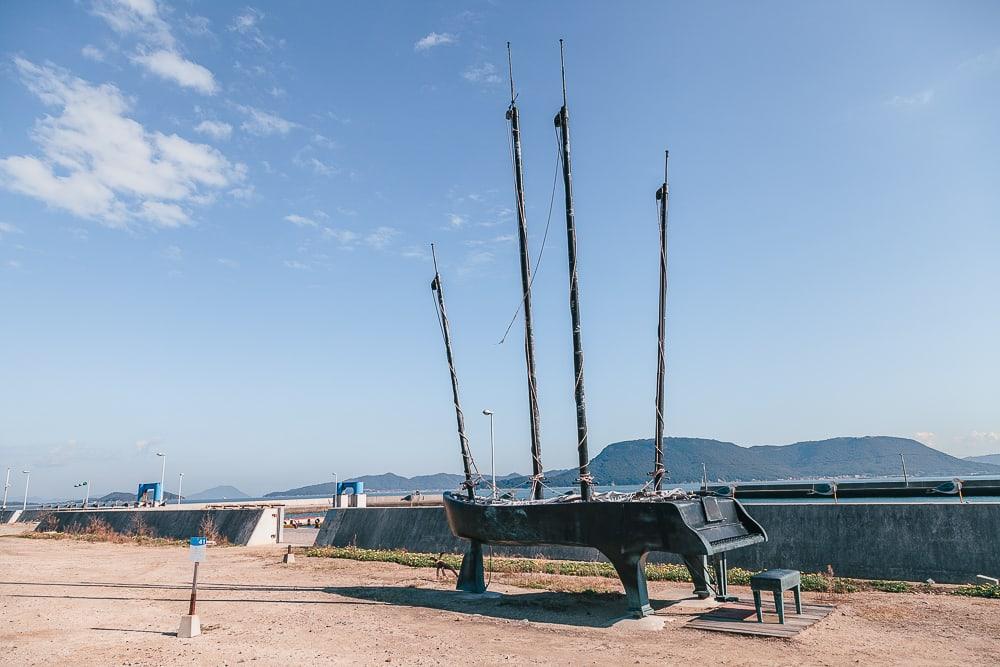 If you're a Momotaro fan this is the place for you, as locals say this is where Momotaro battled the oni, or ogres.
You can visit the oni cave by taking the sweetest old bus from the port, driven by the sweetest old bus driver. He promised not to return to the port until I was done exploring the cave – did I mention how sweet he was?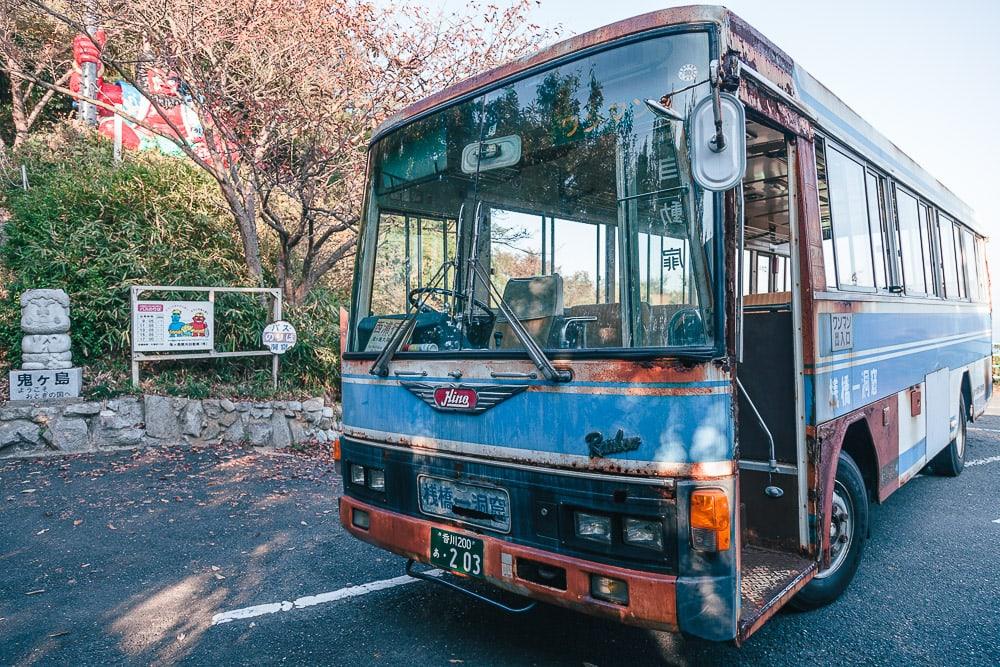 Legends aside, the caves were likely used by pirates, and now you'll find concrete ogre heads here, made by local school students, as well as statues of Momotaro and the ogres.
But that's not why I loved Megijima.
It's super quiet – I barely saw anyone here aside from the old bus driver – but it seemed like around ever corner I was finding something enchanting. Like this lovely little movie theater showing old films!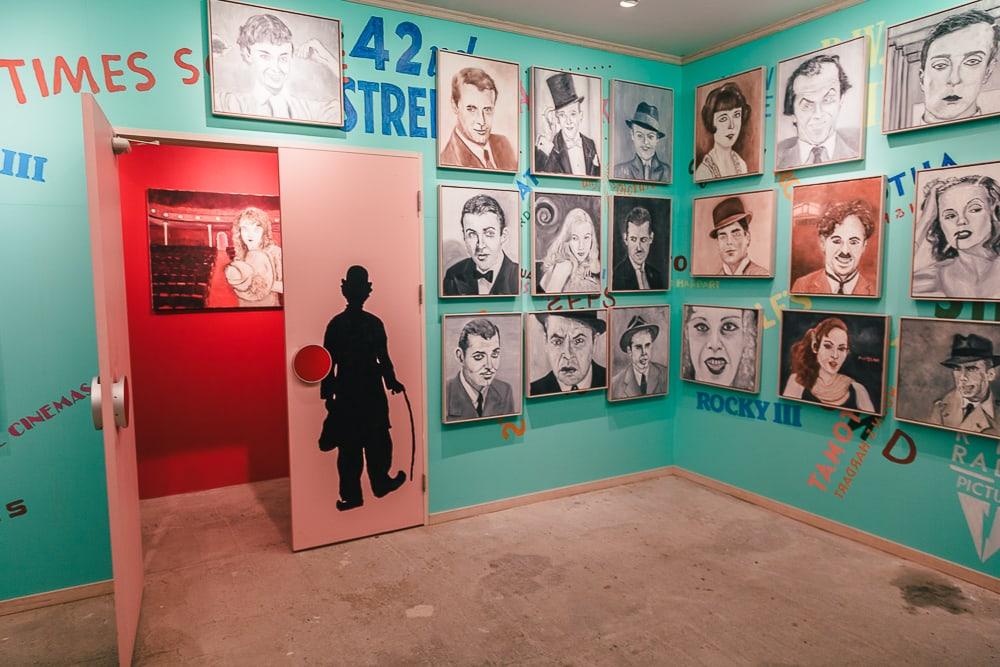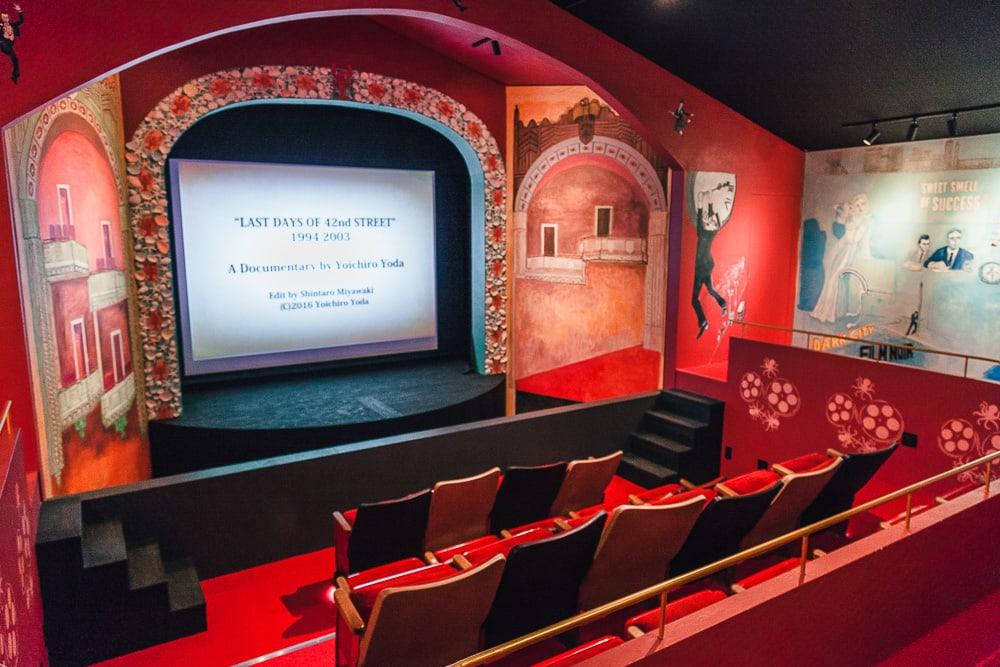 And I'm so curious what life on Megijima is like for local residents. Like I feel like it would make the perfect setting for an artsy film about Japanese island life.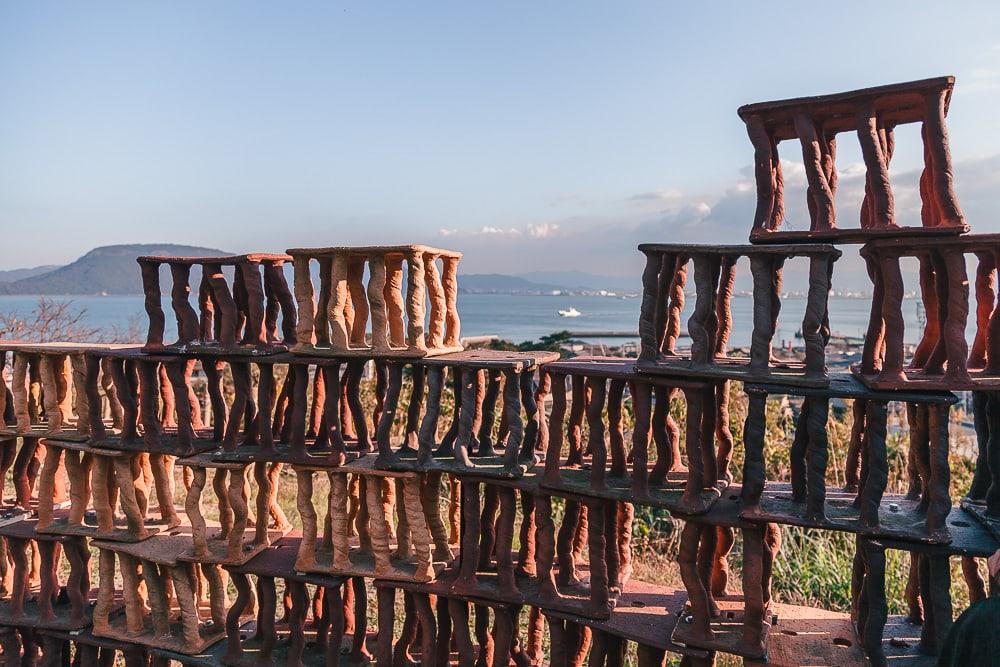 You can find more information about the Setouchi International Art Festival here, including how to get to the various islands.