I'm not a morning person at all, something which not having a regular nine to five job has perhaps let get a little out of hand. Snooze? Yes please! But on Friday mornings in Chiang Mai I've been known to hop out of bed as early as 6 am.
Why?
To eat Shan noodles at the Friday morning market!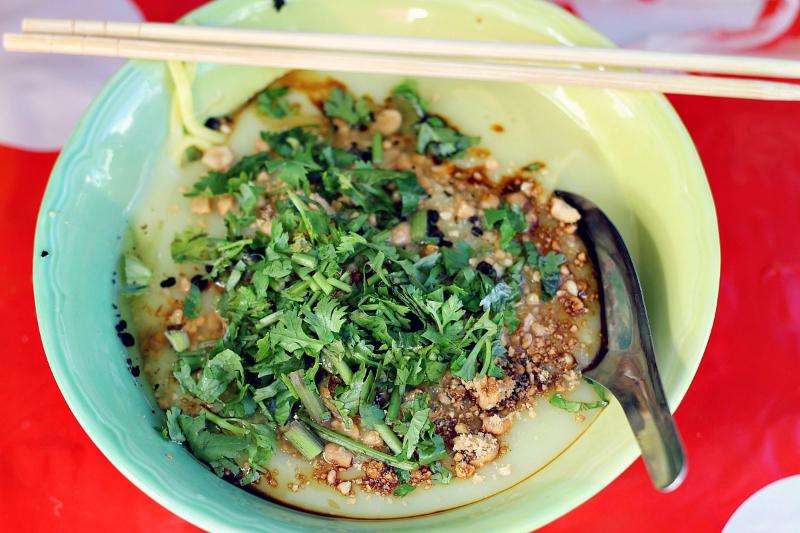 Maybe a bowl of noodles, chilies and peanuts topped with soy goo doesn't sound like the best breakfast, but it really is. Seriously, pancakes and omelettes may be delicious, but they've got nothing on this spicy noodle porridge.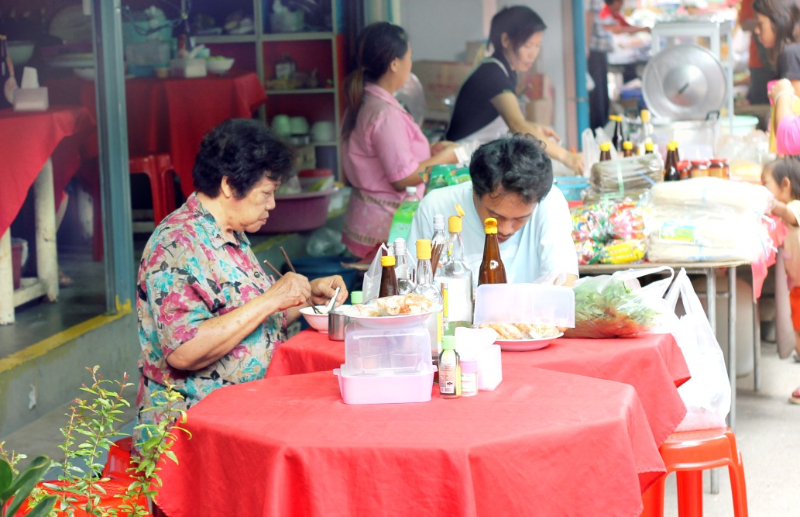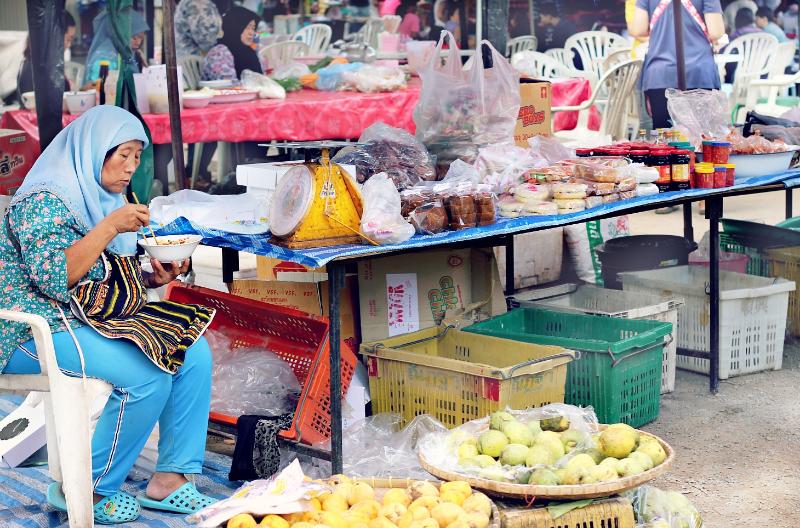 While Shan noodles are the main event (for me at least), the Friday morning market is also a great place to buy cheap produce and sample a huge variety of Burmese and Chinese dishes and snacks. Most of the vendors are Muslim Chin Haw (Chinese who migrated to Thailand via Burma or Laos), which makes this market stand out from the rest in Chiang Mai. In fact, some people will refer to this market as the "Burmese market," while others might call it the "Chin Haw market," or "Kad Chin Haw."
Does the name "Chin Haw" ring a bell? It might be because of their notorious involvement in the Golden Triangle drug trade. But don't worry, I've never noticed any herion at this market, just a lot of vegetables.
Chiang Mai's Friday morning market is also the place to come if you're looking for packets of tea leaf salad, which I think we can all agree is the best salad in the world – if you haven't tried it, get yourself to a Burmese restaurant now!
If you're feeling adventurous, you can also sample the buckets of pickled mystery food found at many of the market's stalls.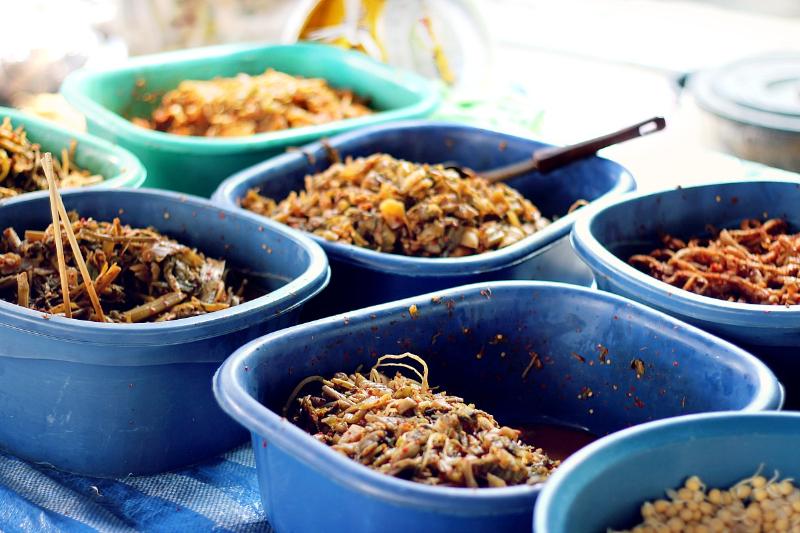 Not pictured: the fresh samosas and rice donuts I gobbled up as soon as I bought them (sorry, blog).
A question for the foodies out there: what's up with these blue chickens?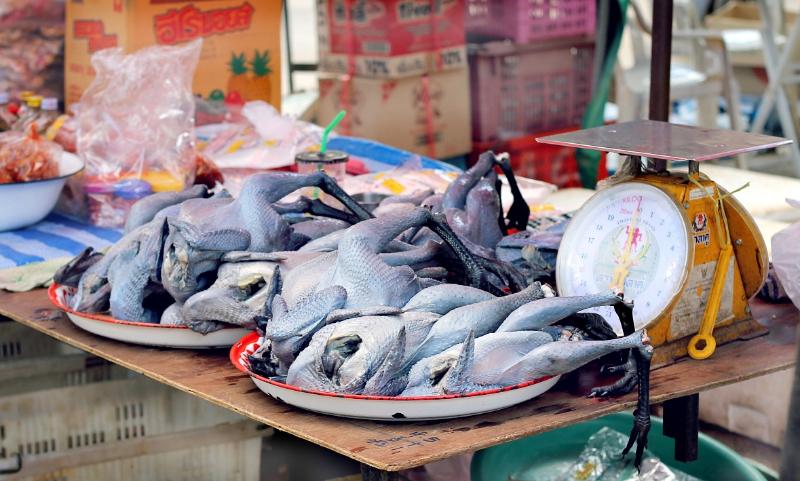 How to get to Chiang Mai's Friday morning market:
The market is held across the street from Chiang Mai's largest mosque, off of the Night Bazaar street.
Get there early if you want to eat – some of the stalls run out of food by 9 am.