Barcelona and Andorra are two places that I probably wouldn't have thought to visit on my own. Barcelona seemed a bit too touristy and (maybe) boring to me, while I had never heard anything good about Andorra – I just thought it was one of those places people visit so they can add another country to their list and buy duty free electronics.
But when my mom suggested we spend a weekend in Barcelona with a night in Andorra I jumped right on board, mostly because traveling anywhere with my mom is really fun.
And then I jumped over to Pinterest to do some actual travel research into Barcelona and Andorra (and how to get the bus from Barcelona to Andorra) and started getting really excited. And guys, they so, so did not disappoint.
Maybe it was because I went in late September so there were fewer tourists, maybe it was because I hadn't been anywhere warm all summer, or maybe it was because it's simply a really cool city, but I loved spending a weekend in Barcelona.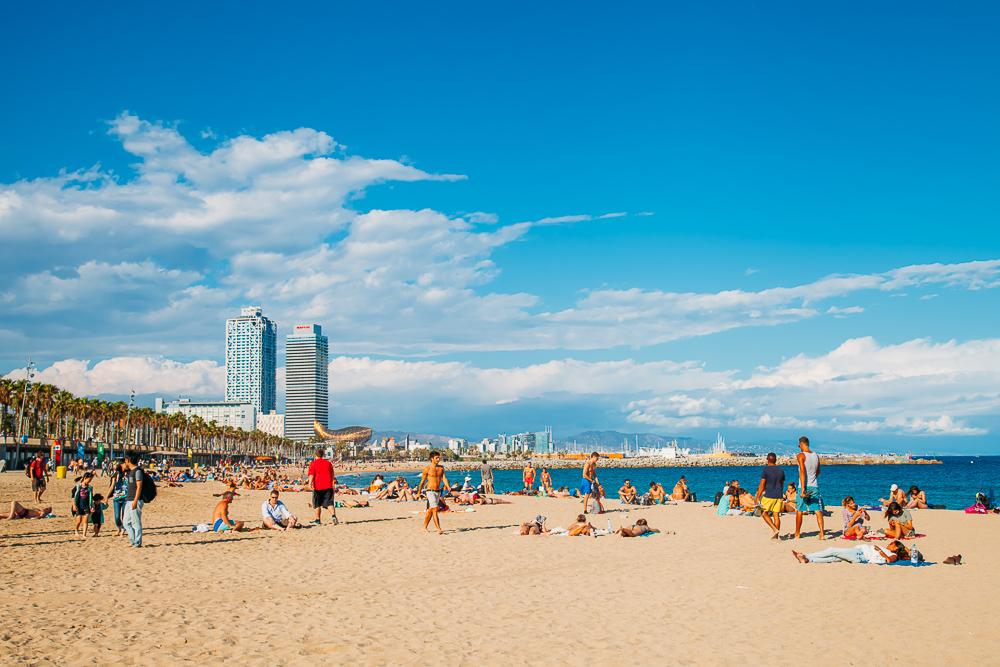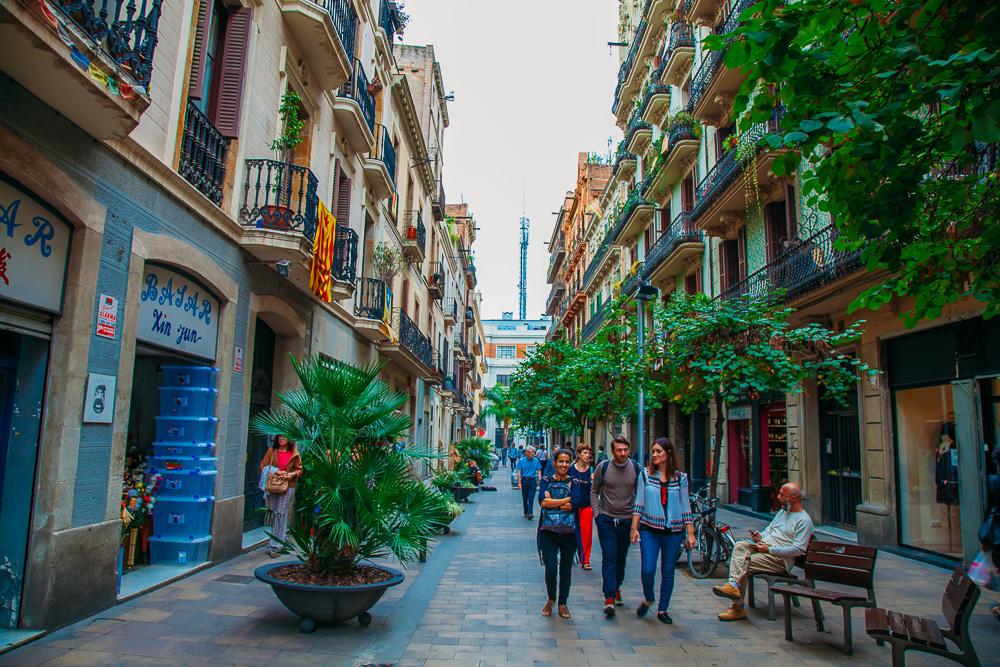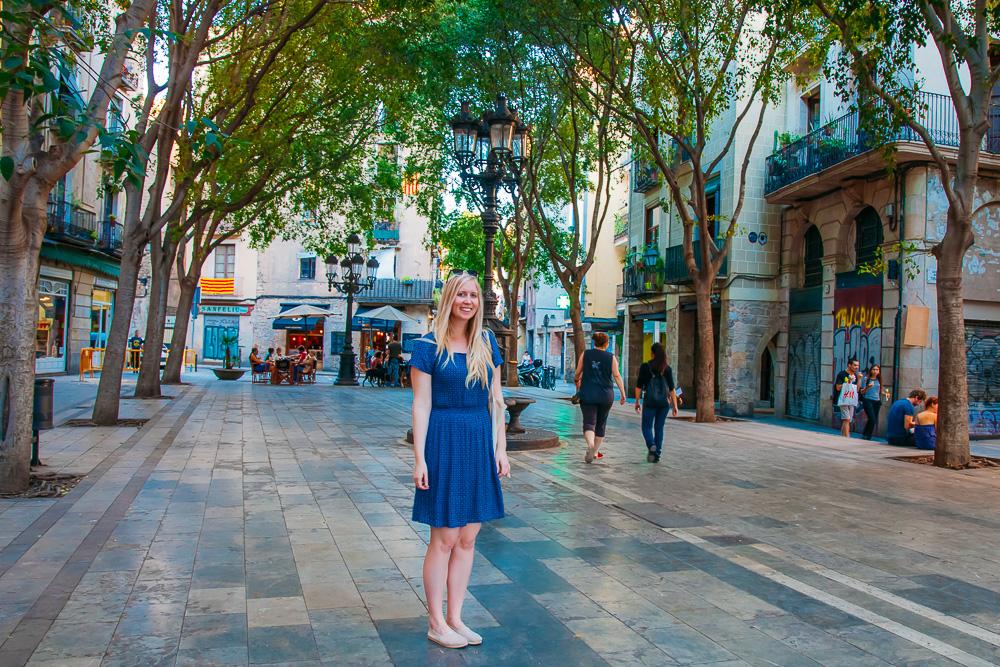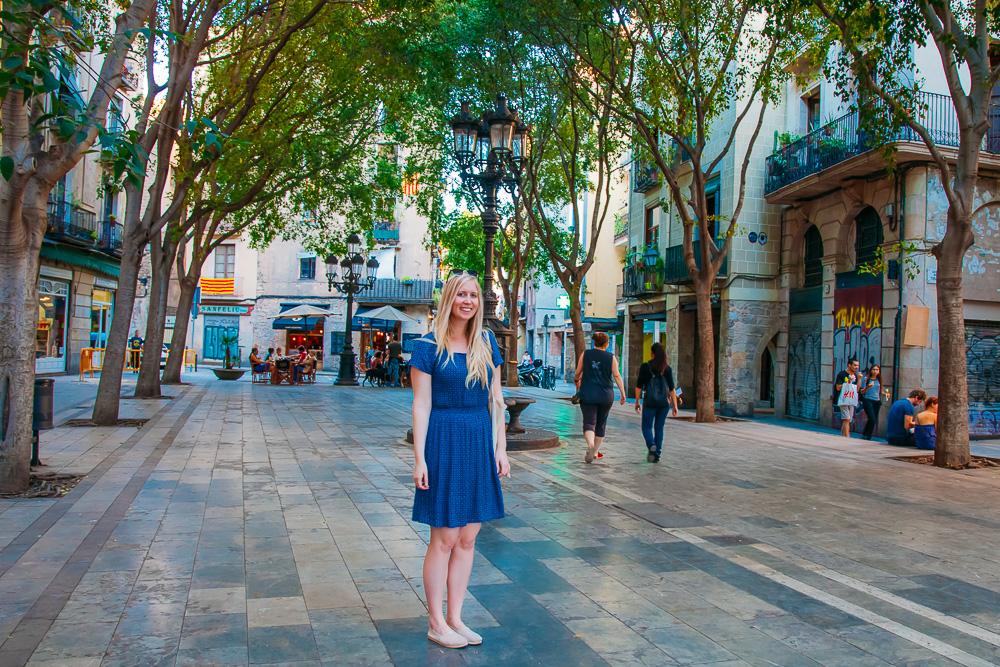 I loved wandering through the different neighborhoods, I loved every single thing I ate there, I loved the Gaudi buildings (duh), and of course I loved finally getting a bit of beach time. The city had me constantly smiling.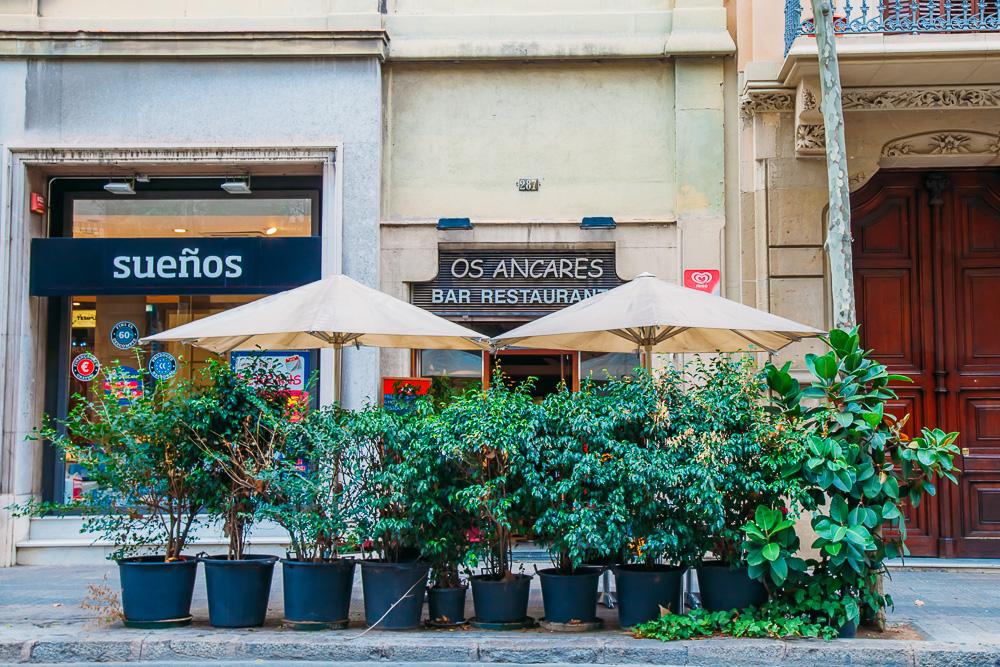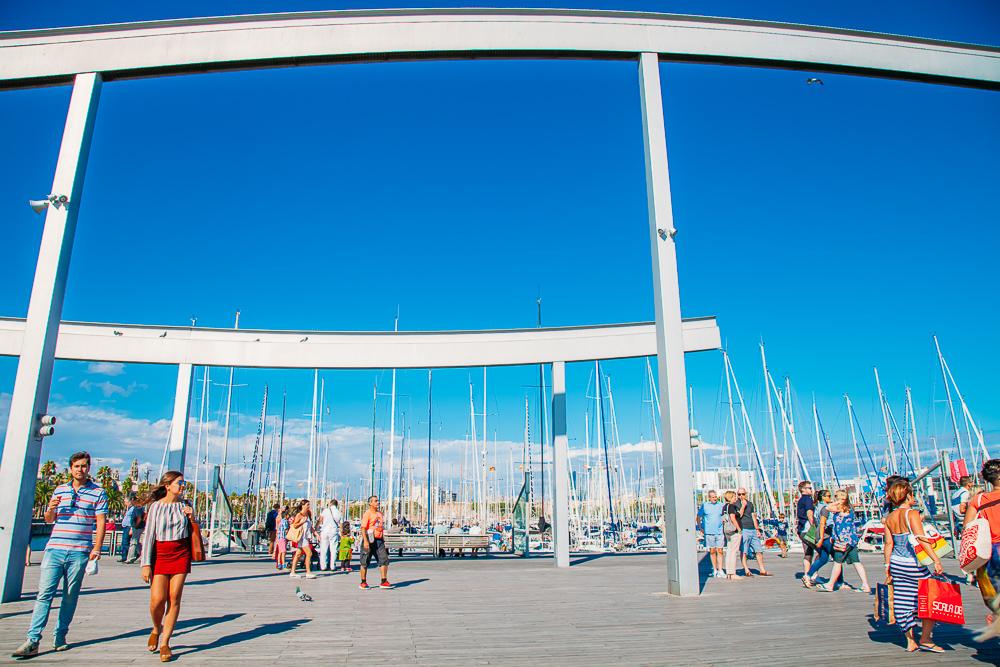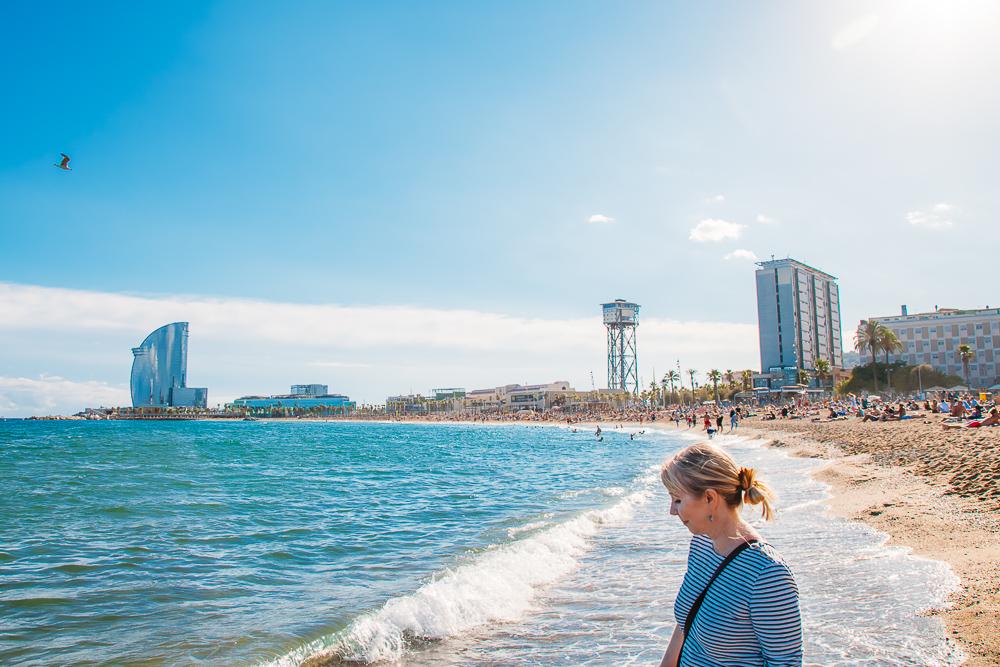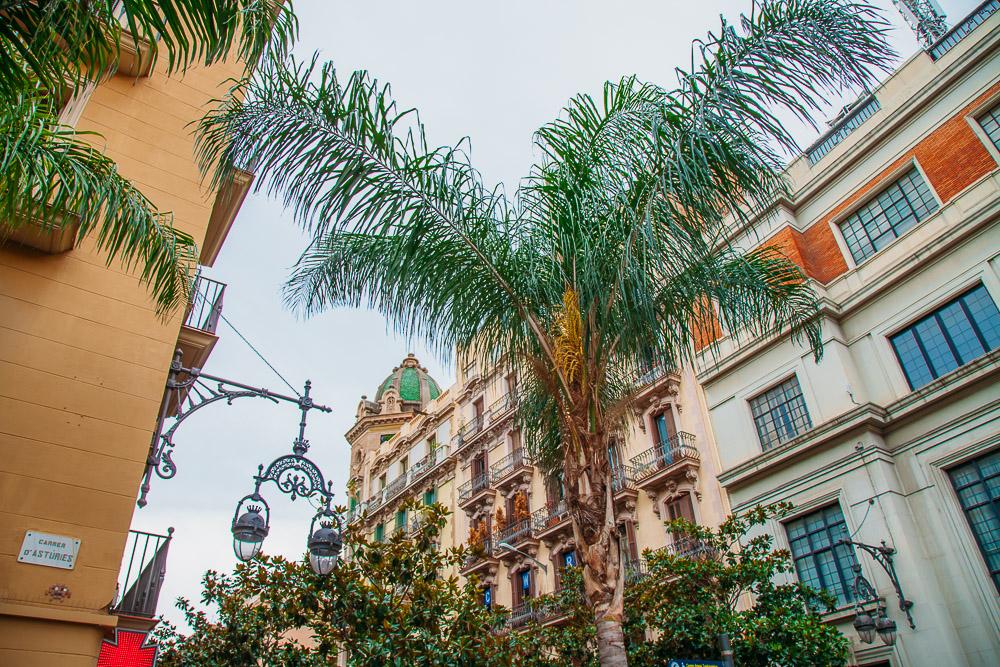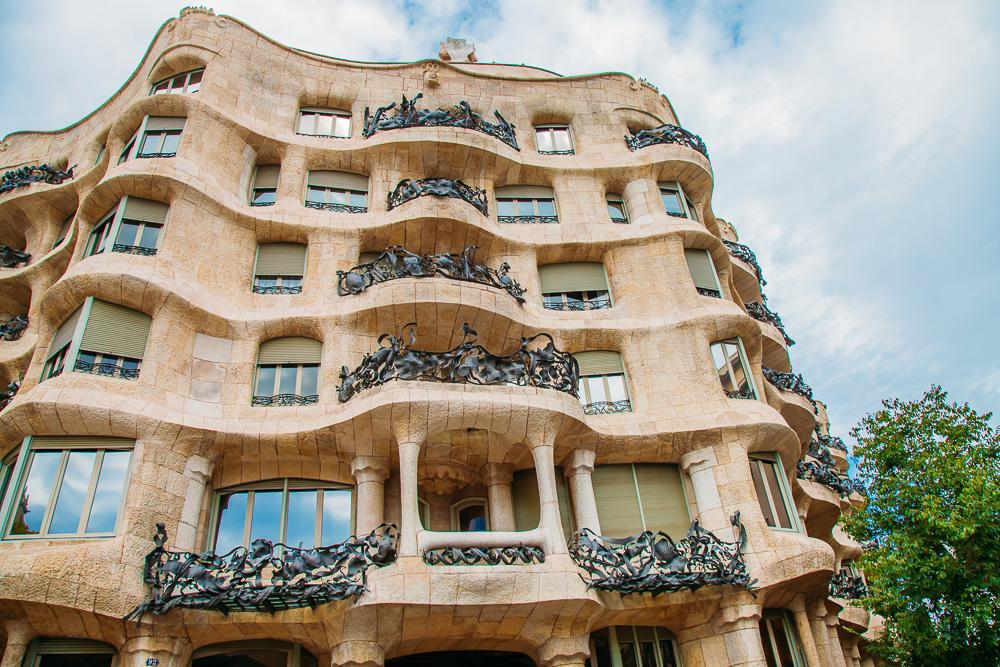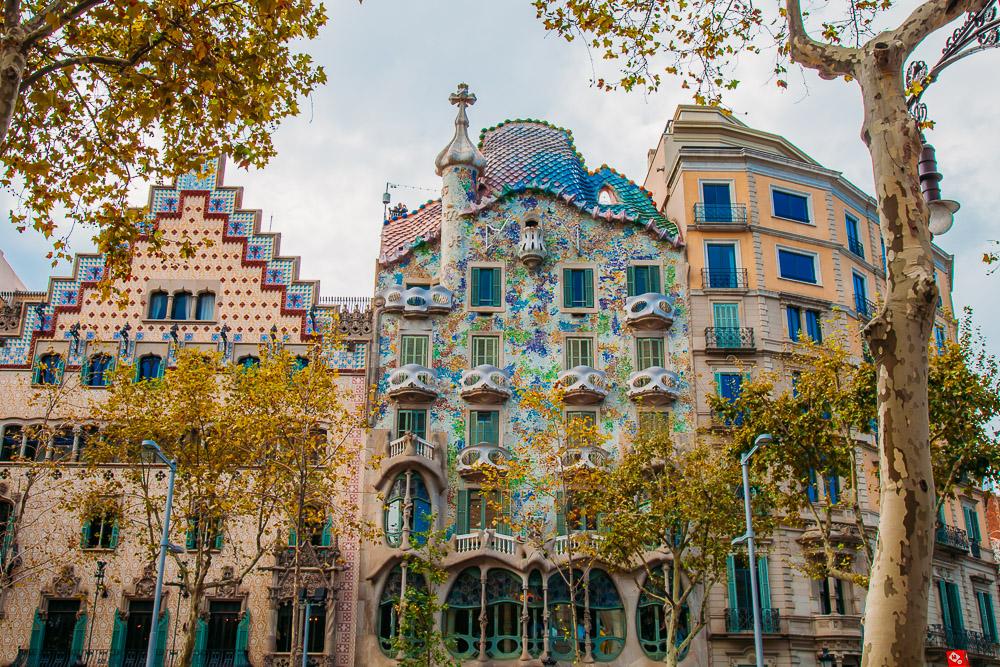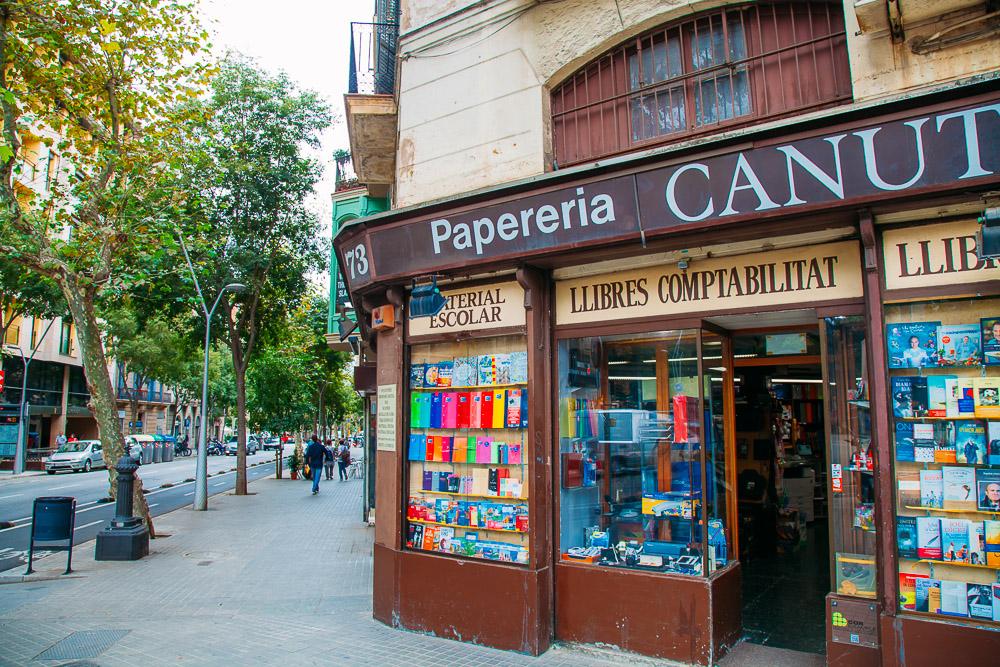 But the highlight of the trip was definitely Andorra.
I think my mom and I both secretly really wanted to love Andorra after hearing pretty much nothing good about it (gotta root for the underdog!), so when our bus from Barcelona pulled into the beautiful valley high up in the Pyrenees that's home to Andorra la Vella we were maybe a bit excited.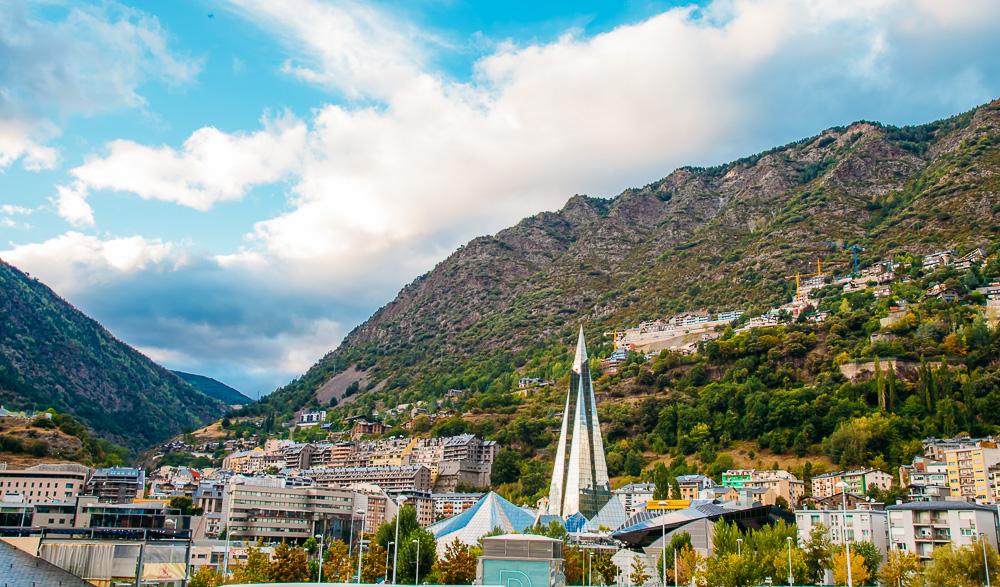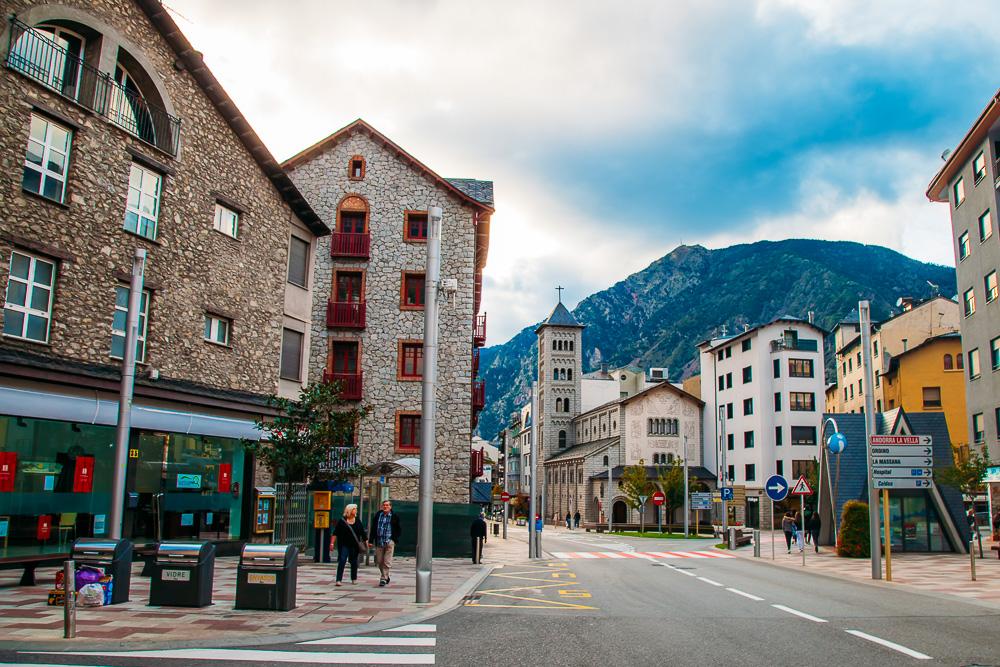 Like, it's a good thing there were no boys on this trip, because they definitely would have been embarrassed by our enthusiasm. I think the entire 24 hours we spent in Andorra were filled with exclamation points.
We're in a new country! Look at the mountains! There are houses built all the way up there! Like in Bhutan! The streets are so narrow! Our hotel is so nice, I can't believe it was so cheap! These statues are so weird! Look at the old stone buildings!  It feels like a ski resort! I'm going to buy this dress! Let's have cheese fondu for dinner! I LOVE CHEESE SO MUCH!
Lol, it was maybe a bit absurd.
Andorra la Vella is a strange place. But there are also a lot of really fun things to do in Andorra!
With an area of under 470 square kilometers,  Andorra is a bit of a strange country, really. Its main industry is tourism, popular for its ski slopes and status as a tax haven. In fact, most of the blog posts I read about Andorra before visiting described it as a giant Walmart. I think that's a bit unfair, as I found it quite pretty (I mean, hello Pyrenees), but it's true that there are a lot of shops there.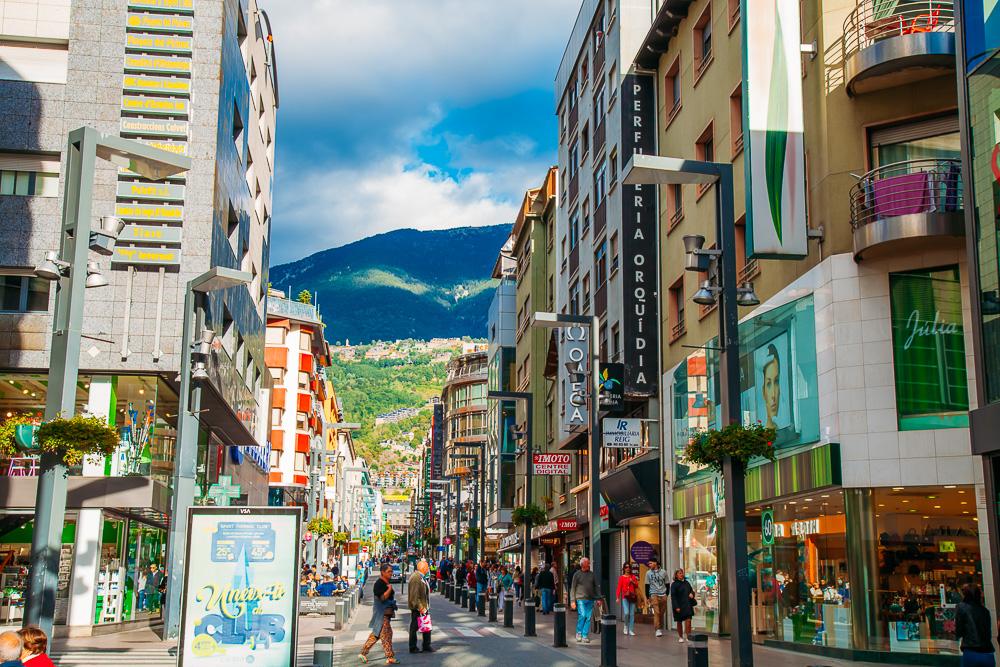 What I hadn't realized was that even the clothing stores offer discounts. Uh, mountains AND cheap Zara? Andorra is my new favorite country ever.
Okay, maybe not quite. But I did really enjoy my short time there, and I would definitely love to return – maybe in the winter to go skiing. And I'm definitely going to recommend a short trip to Andorra to anyone heading to Barcelona. I think it's especially perfect as a girls' trip!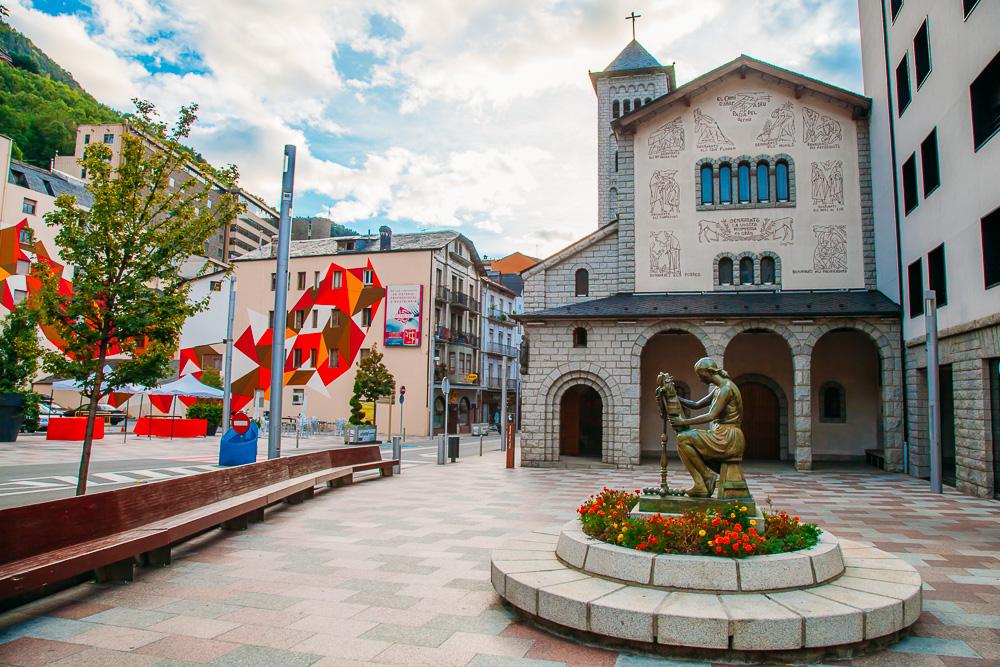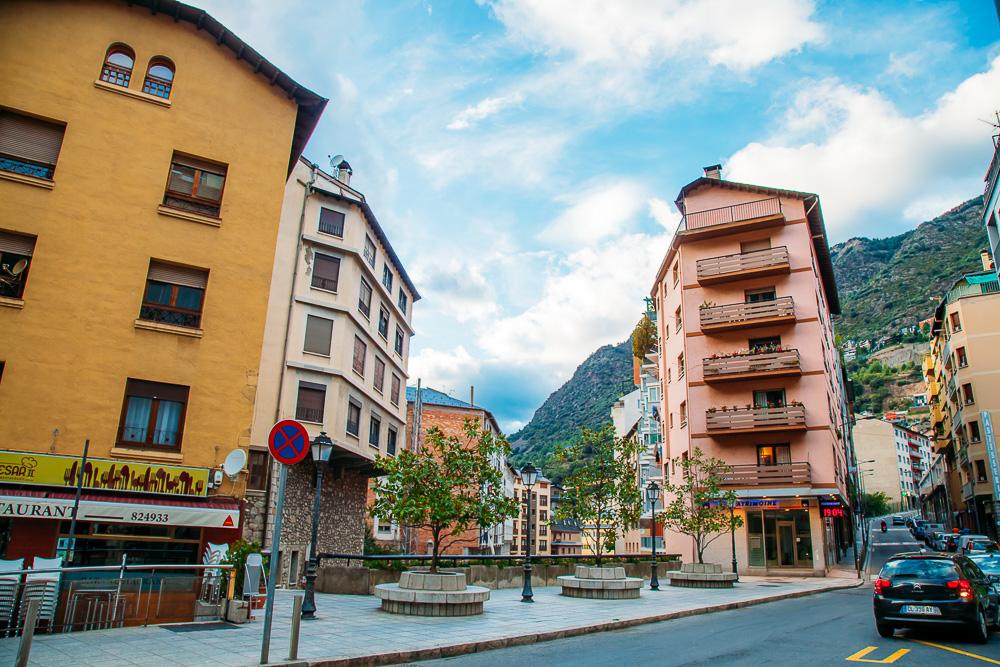 The bus from Barcelona to Andorra only takes a little over 3 hours and the ride is really beautiful – I felt like I was getting a mini tour of Spain on the drive. Plus accommodation in Andorra is about half the price of Barcelona, so you're essentially saving money by going (plus all the money you'll be saving from all the shopping you'll do there, because that's totally how it works, right?).
And like I said, with all the hikes around the country, shops to be shopped at, and places to eat in Andorra, there really are lots of things to do in Andorra and I'd say it's totally worth the trip.
Where to Stay in Andorra
There are tons of inexpensive four star hotels in Andorra, so to be honest I sort of just randomly landed on Hesperia Andorra. But I'm glad we stayed there, as the room and bathroom were huge and we had a balcony with a view over Andorra, plus it was an easy walk from the bus station. Perfect! Check current rates and availability here
Where to Stay in Barcelona
My mom was in charge of choosing our Barcelona accommodation, so sadly I can't take credit for our wonderful finds.
We spent our first two nights at the Hotel Catalonia Sagrada Familia, which she chose because it's right by the Clot metro stop, which is on the train line from the airport (so really convenient to get to) as well as an easy walk to the Sagrada Familia, which she had really wanted to see since she's into architecture like that.
The hotel is a bit away from the main tourist areas, which could be inconvenient if you have a packed schedule, but I loved seeing a quieter area of Barcelona. Check current rates and availability here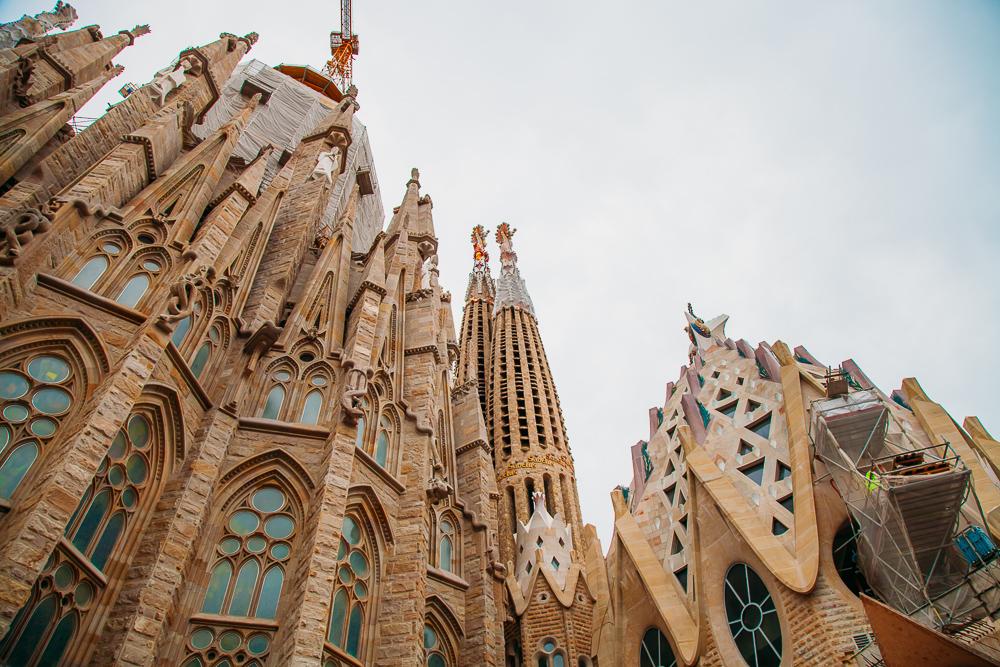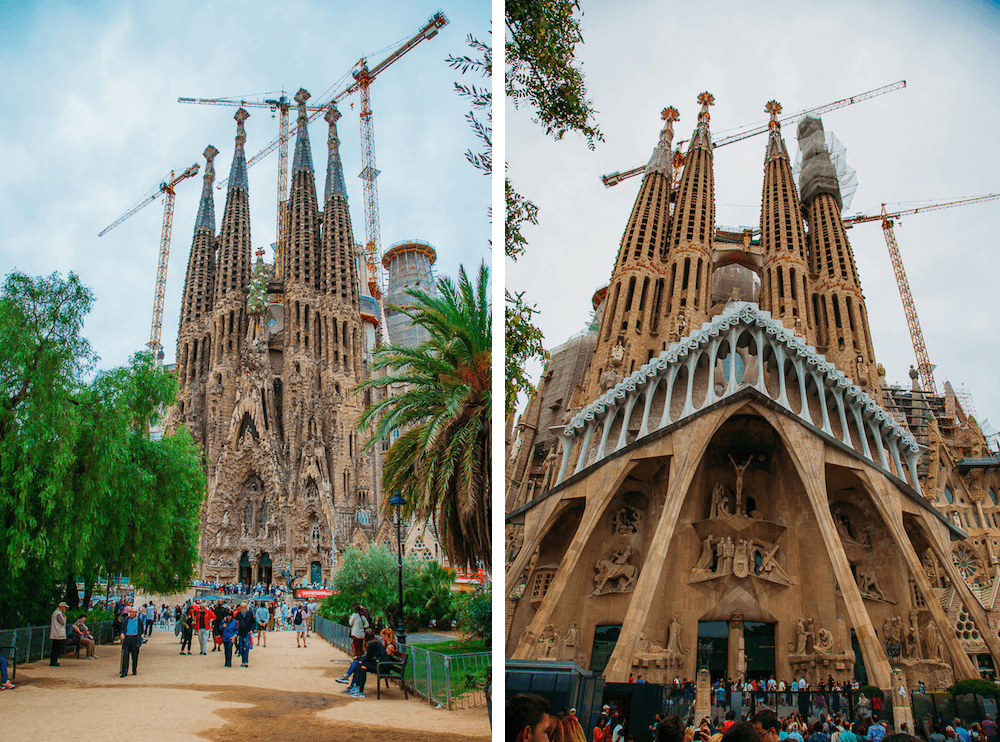 Construction on the Sagrada Familia commenced in 1882 and now has an anticipated completion date of 2026 – 10 years from now, woohoo!
And after we returned from Andorra we stayed at Chic and Basic Born, which might be one of the coolest hotels I've ever stayed at. I feel like I'm always looking for unique places to stay because I hate when accommodation is totally generic and feels like you could be staying anywhere, but often it's just like, how unique can a hotel really be?
Well, Chic and Basic Born really was unlike anywhere else I've stayed. The rooms are in an old 19th century building in the Born district so they've had to creatively design around existing elements in the building, and what they've come up with is really cool! Highly recommended. Check current rates and availability here
Getting from Barcelona to Andorra by Bus
We simply bought roundtrip tickets to Andorra la Vella an hour before departure at the bus terminal next to Sants train station. We went with Direct Bus which took about 3 hours and cost 50 euros roundtrip. You can find the bus schedule here.
Just so you know, we paid for this trip ourselves and none of these hotel stays were sponsored, but the hotel links are affiliate links, so if you book these or any hotels through my links I'll earn a small commission, at no extra expense to you – this helps cover the cost of running my site. Thanks, guys!