Edited June 2019
If you've ever gone on Pinterest or Instagram, then you know about Morocco's famous blue city, Chefchaouen, nicknamed the "blue pearl of Morocco."
Before ever visiting Morocco I was well acquainted with those gorgeous blue alleyways and blue-washed buildings. But I also always wondered about the blue city in Morocco – is it really so blue? Does the whole city look like that, or just a few streets? I was so curious!
Guys, this is the truth about Chefchaouen: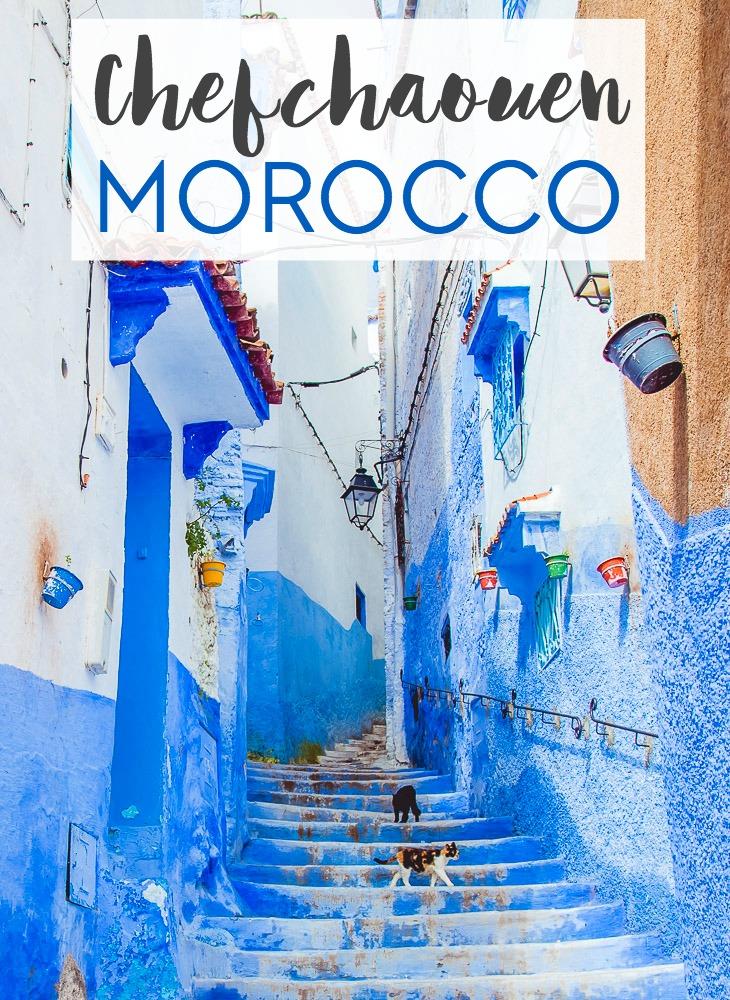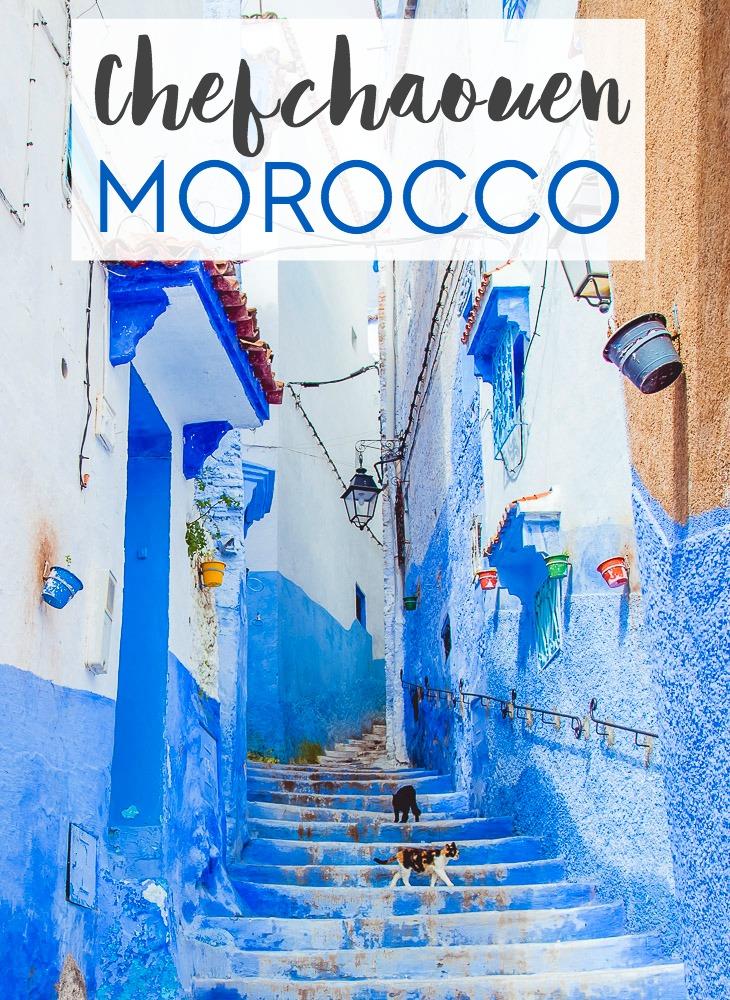 It is beautiful! And very, very blue.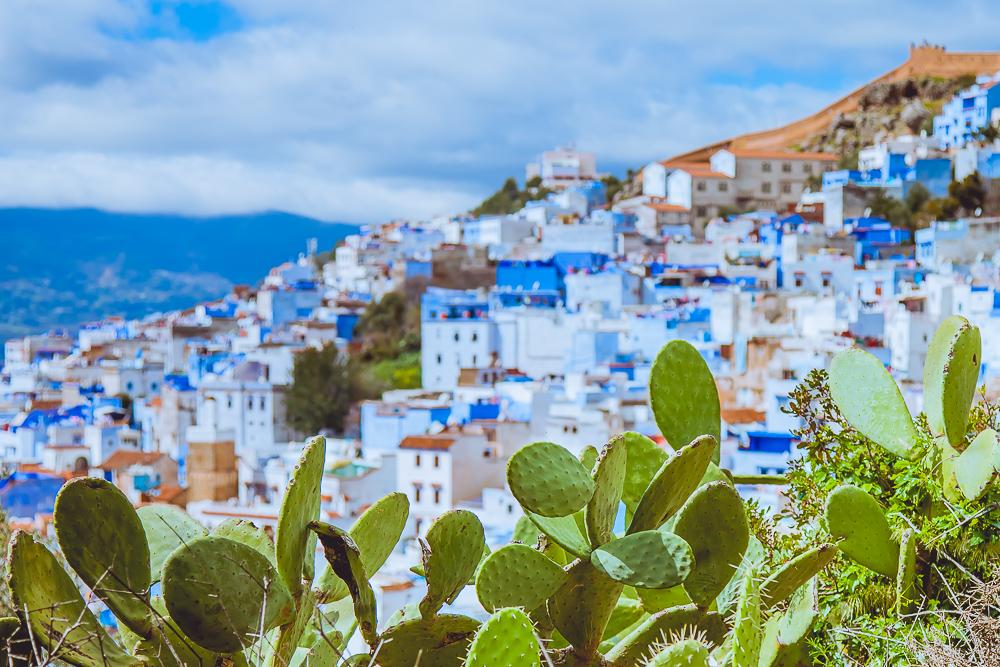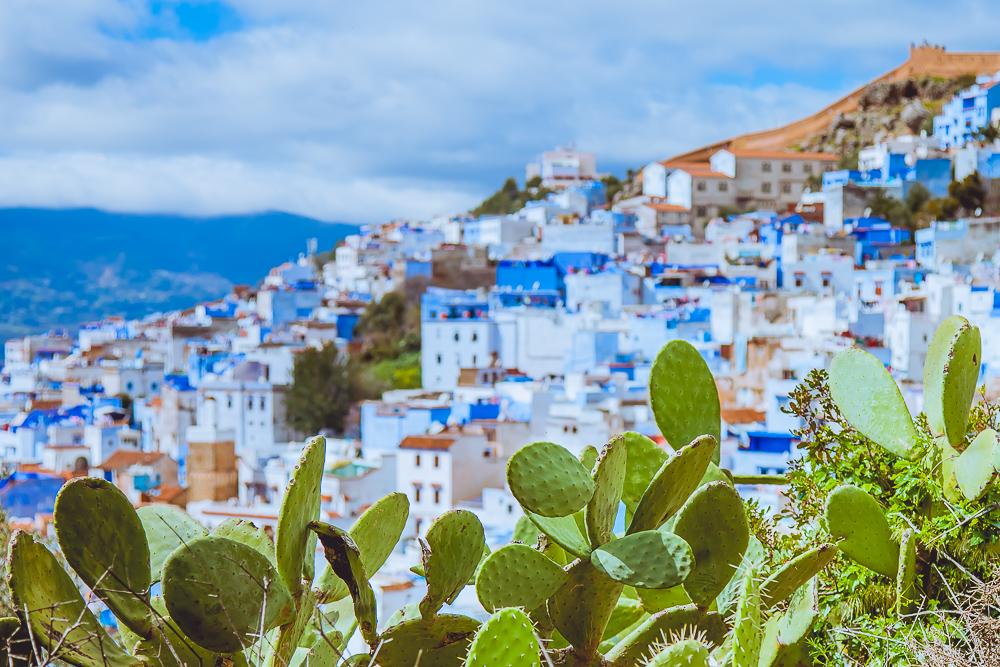 Chefchaouen – Blue City Morocco
Chefchaouen was founded in 1471 in the Rif mountains by Jews and Moors fleeing Spain. I heard a lot of different (some quite unbelievable) theories about why Chefchaouen is blue. Some say it was painted blue by the Jews who settled there after fleeing Hitler, others say it's to keep the mosquitos away, while some just said it represents the color of the sea.
I'm not sure which version is true, but it seems to have worked out well for Chefchaouen, as it sure looks good blue!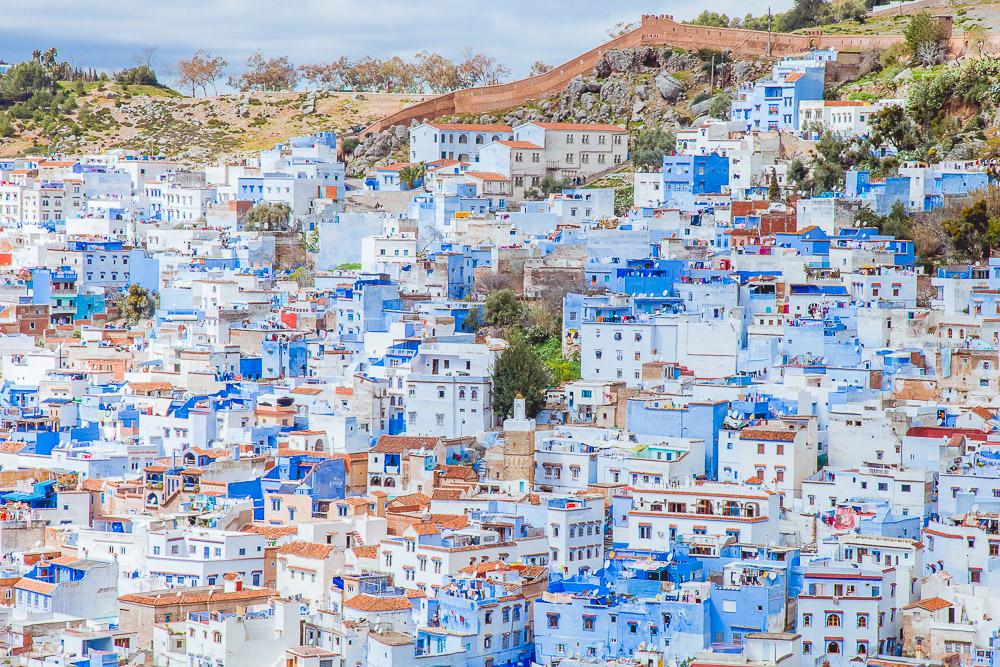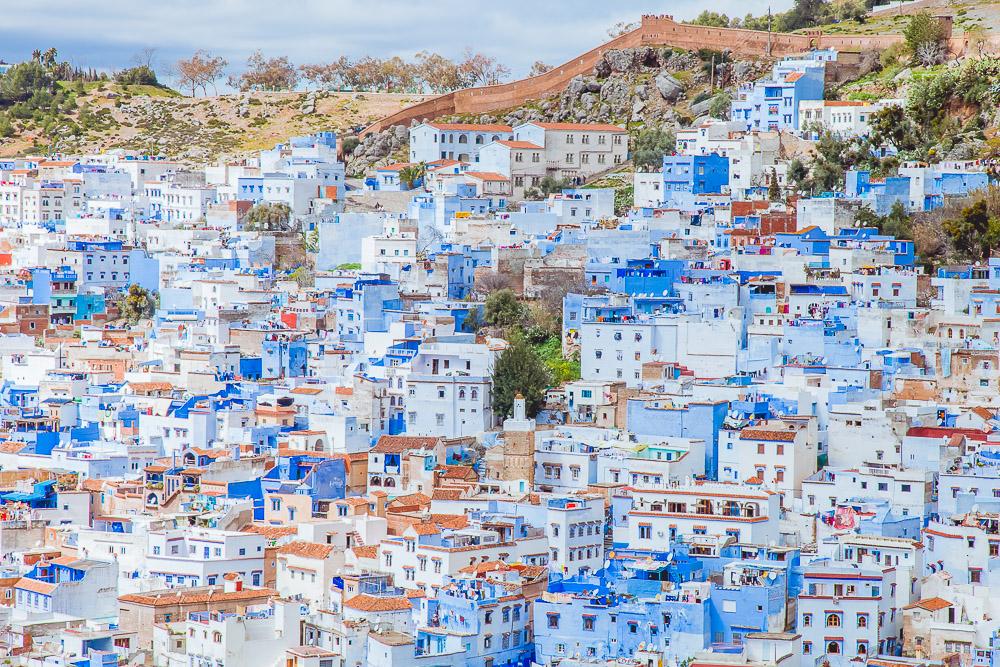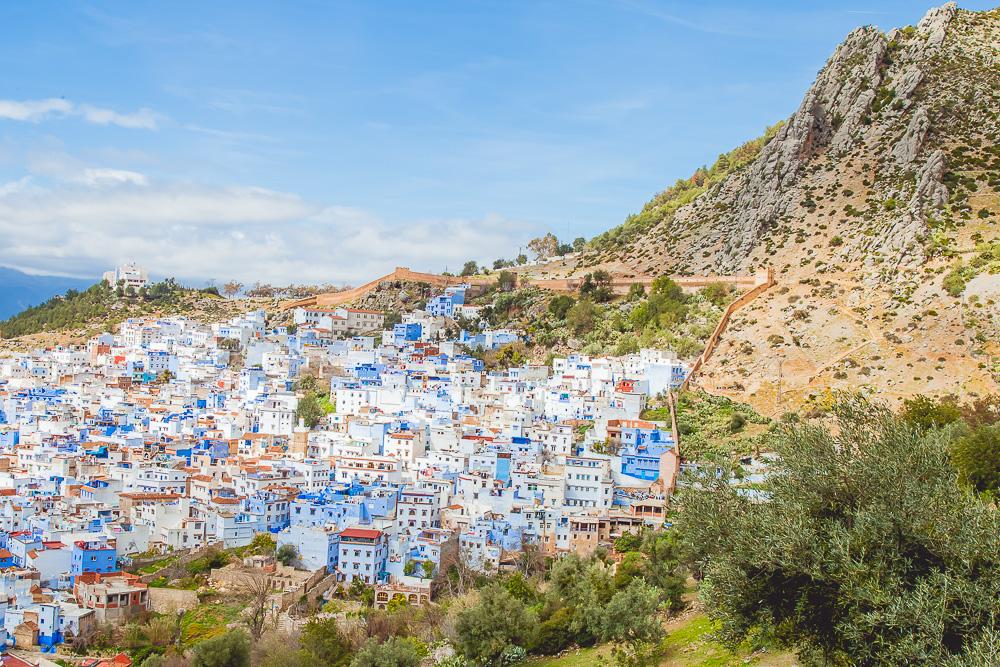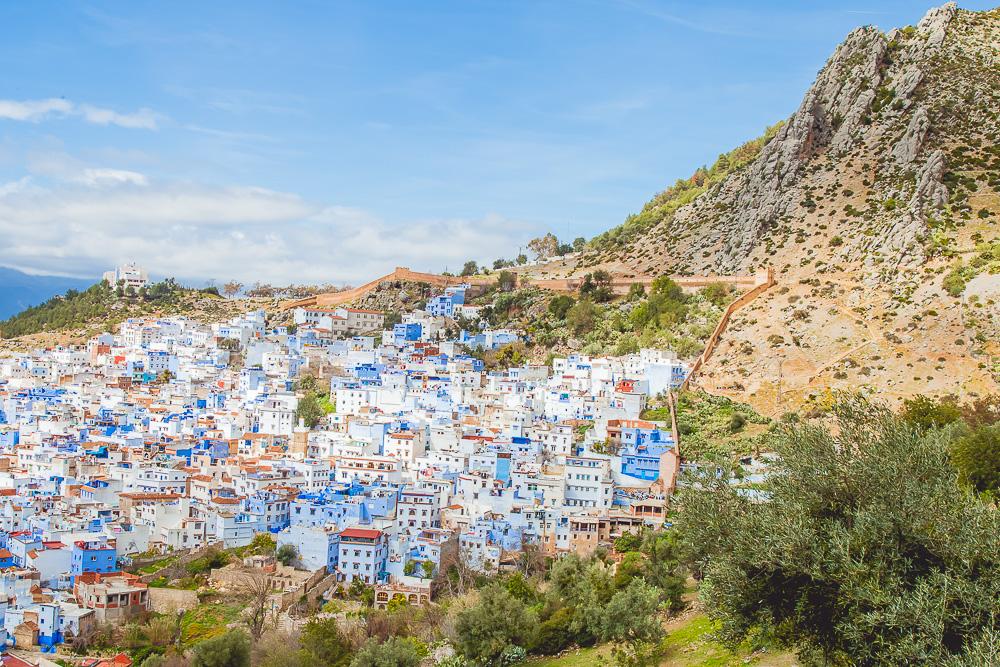 I also hadn't realized that Chefchaouen is up in the mountains – the surrounding landscape is amazing. I really wish that we would have had time to do some hiking during our visit, but we only stayed two nights, and the first day was incredibly rainy. You can see my full two week Morocco itinerary here. 
It was also really, really cold. Like, if you're heading to Morrocco's blue city in March bring some sweaters, just in case. The first day in Chefchaouen was actually so cold and rainy that Danielle and I had to escape underground into a local hammam, or bathhouse.
There's nothing like getting scrubbed raw by a stranger to warm you on a chilly day.
I won't say I loved the hammam, because scrubbing = pain, but I did really enjoy the hanging out naked with local women part. But did I mention the pain? On the one hand, my skin is still crazy soft from the ordeal, but on the other hand, it really was an ordeal. T
he entire day afterwards I felt like I had gotten some sort of horrible sunburn. I don't know, do we really need to get rid of dead skin? No, like I'm seriously asking – do we?
Luckily for my tender skin, the sun came out for our second day in Chefchaouen so no more hammam for me (at least until we got to Fes!).
Danielle and I split up to explore and take photos on our own (does anyone else feel less awkward taking photos solo?) and I officially fell in love with Chefchaouen. I love how quiet and relaxed the city is, and it really is just so ridiculously pretty.
Chefchaouen is a perfect place to wander and take photos. As it's a little far from the bigger cities which means prices are higher, I wouldn't necessarily recommend it for shopping (though you won't be hassled as much here as in the cities!) – mostly it's just a perfect place to relax.
Danielle and I spent most of our time chilling in the local restaurants and browsing through the markets. We didn't worry too much about seeing any particular sights – instead, we just wandered aimlessly and took in the beauty of this blue city Morocco had just introduced us to.
Chefchaouen is one of the most touristy places I visited in Morocco so two days there definitely felt like enough, but it's so beautiful and unique that it was still worth the journey up into the mountains to see Morocco's magical blue city.
A lot of people also only do day trips to the area. You can easily visit from one of the nearby cities on a tour. Here are some to get you started: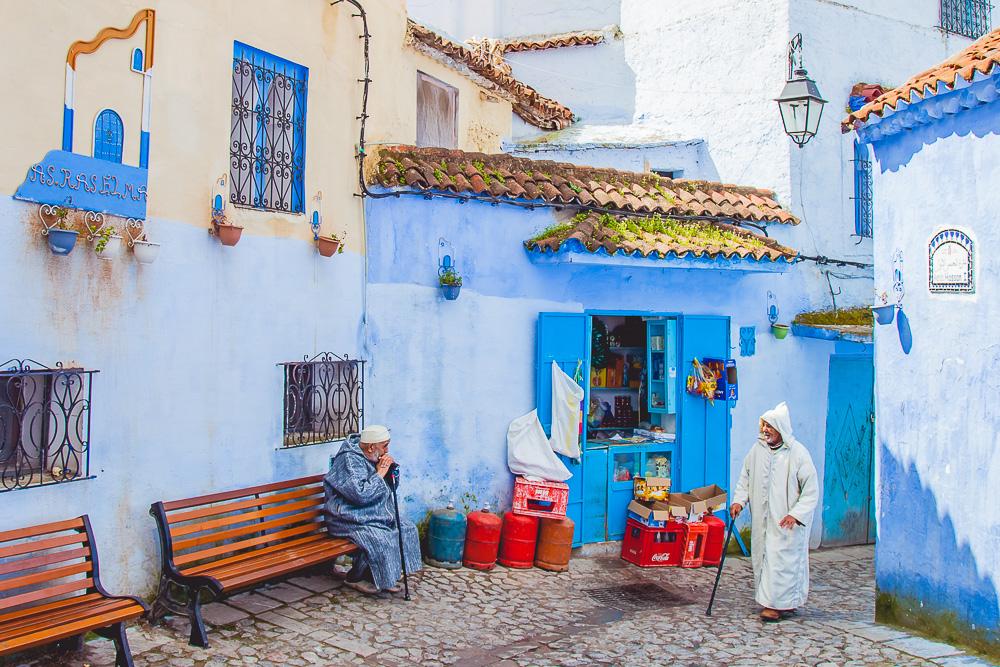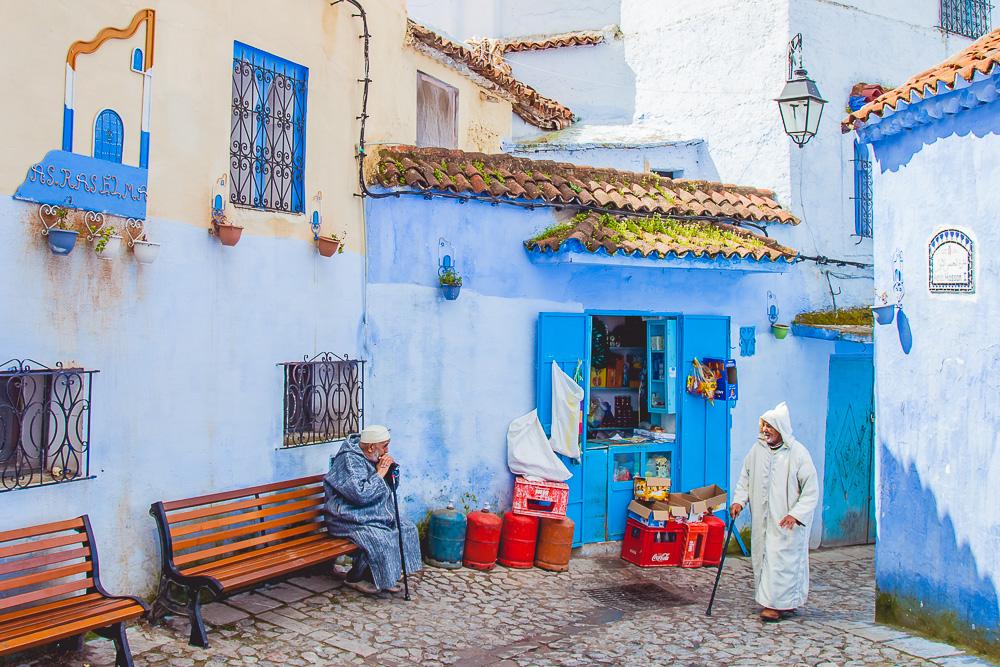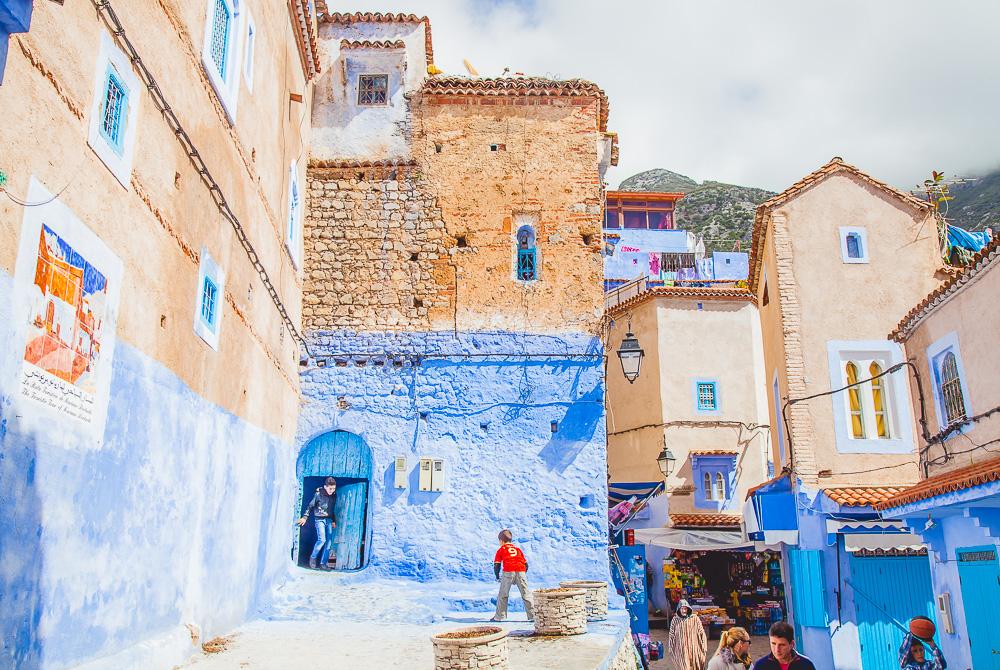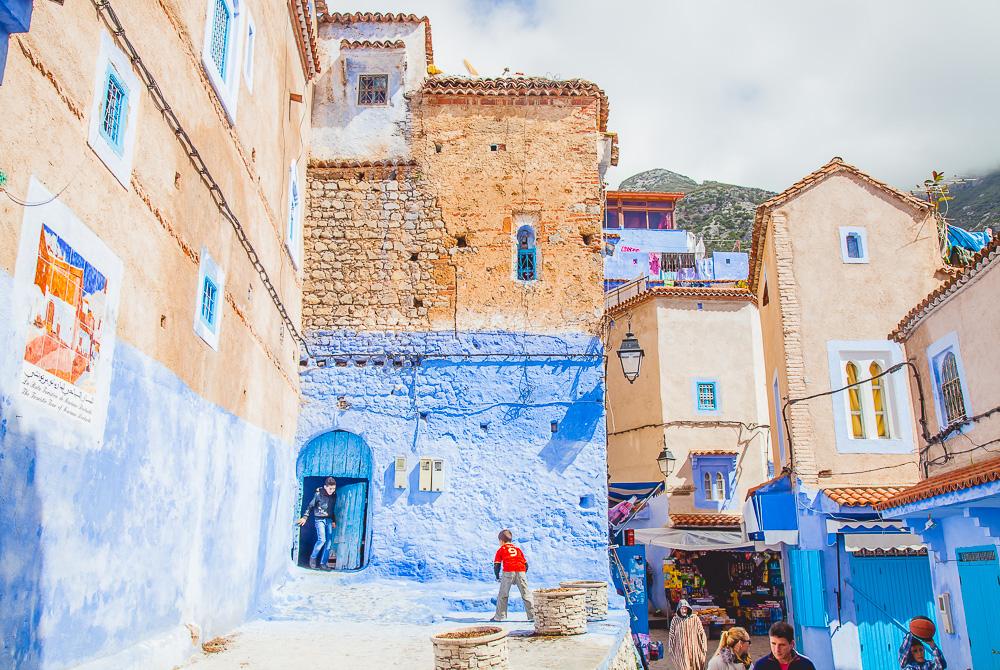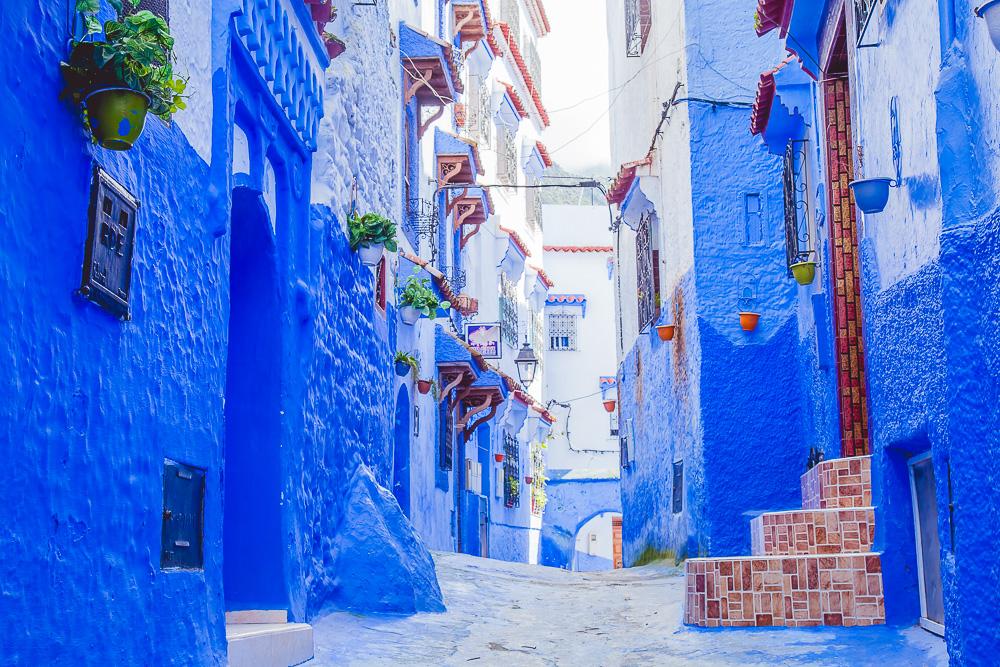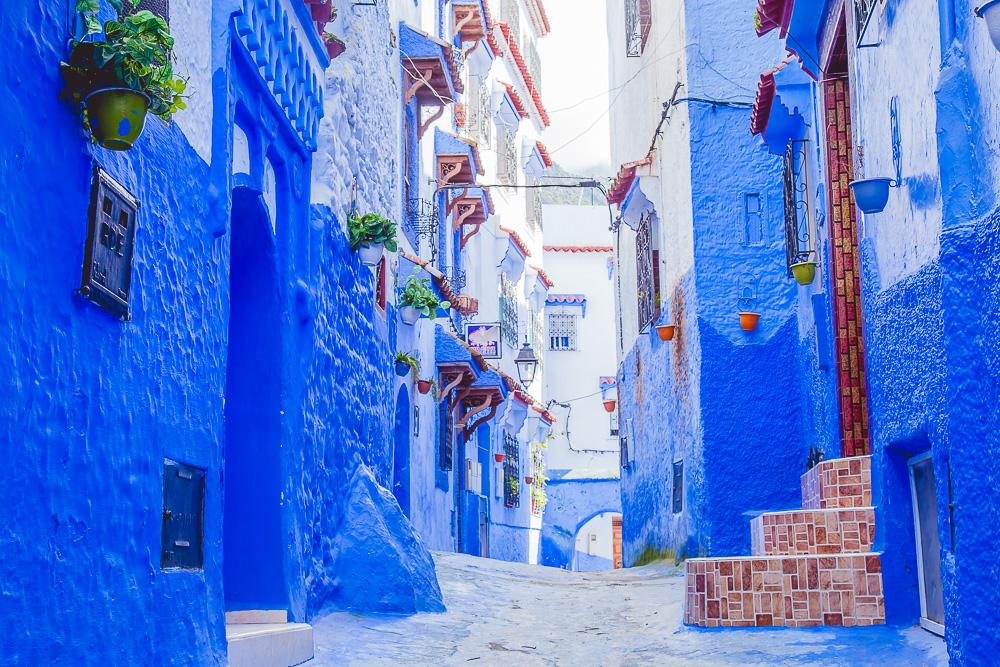 We had dinner one night at Chez Hicham, which was amazing. We sat upstairs, where they have a lovely outdoor terrace, which is probably nice in good weather, but since it was so cold and rainy we sat inside next to the fireplace. It was super cosy, and we enjoyed having a fancier meal in the town.
This might sound weird, but I highly recommend the "cheese salad." It's a salad topped with tons of goat's cheese, walnuts, raisins, and all sorts of yummy stuff. Danielle and I both secretly admitted to each other that it was probably our favorite dish in Morocco. And since sharing that people have written saying they took my advice and agree – it really is an amazing dish!
We even ordered it again for lunch the next day at a different restaurant – so remember: cheese salad in Chefchaouen.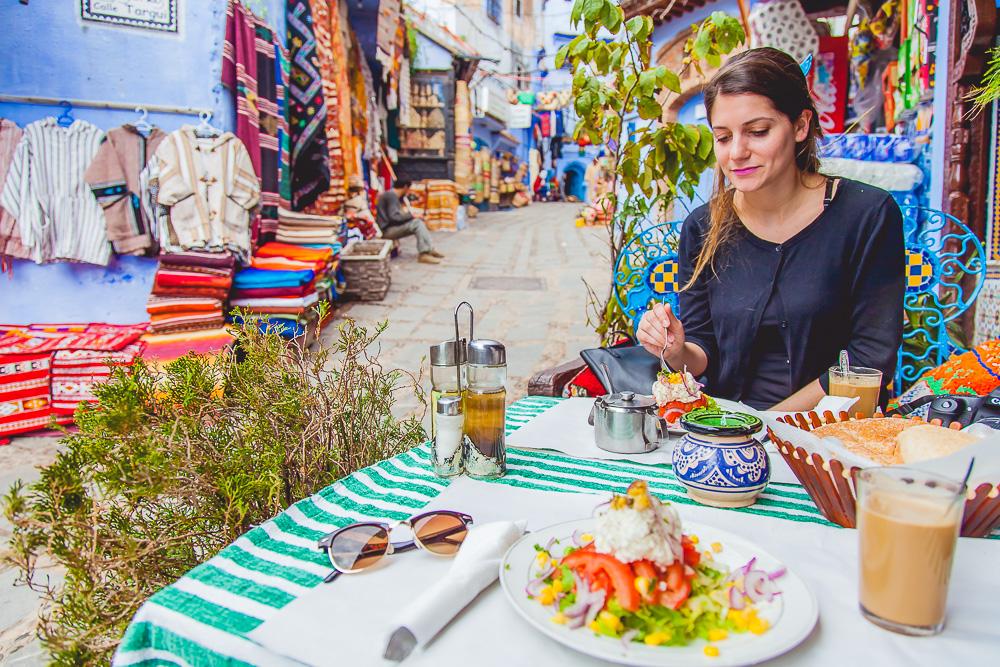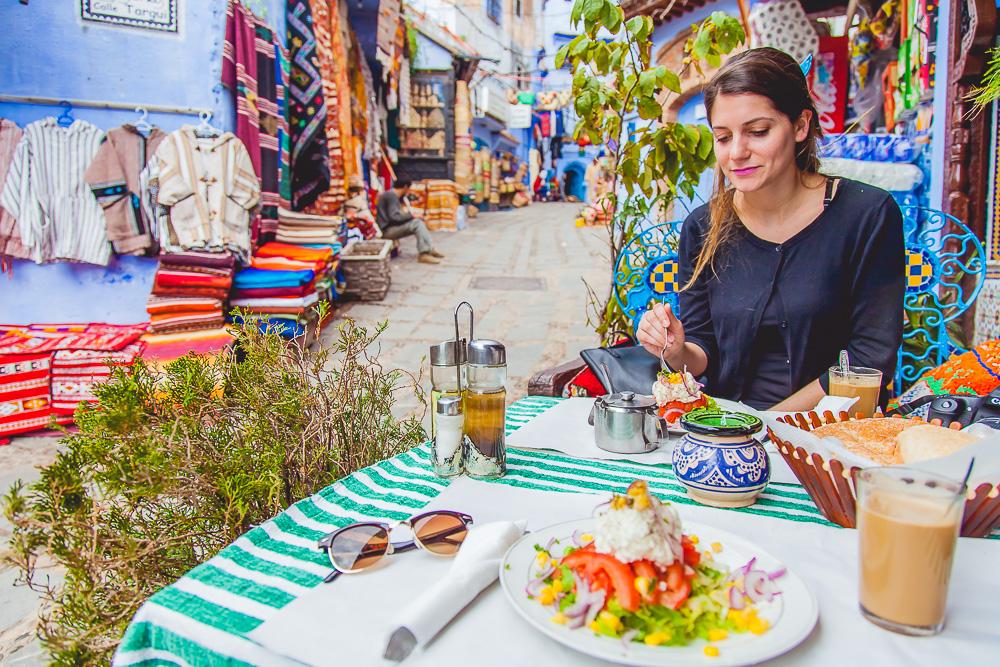 Practical info about visiting Chefchaouen
We stayed at Dar Besmellah in Chefchaouen, which is run by the nicest family. The dad actually works in Oslo, so the son spoke some Norwegian! So random. And the daughter showed us to the local hammam when we were sad about the rain. Check current rates and availability on Booking.com here.
And if you're looking for some truly luxurious accommodation check out Dar Elrio here and Riad Cherifa here – both are incredible (and still very affordable), though they fill up quickly so book early!
Danielle and I both flew into Casablanca, so to get to Chefchaouen from Casablanca we took the CTM bus, which took 6.5 hours and cost 140 MAD. Then to get to Fes from Chefchaouen we again took the CTM bus, which took 4.5 hours and cost 75 MAD.
The journey from Chefchaouen to Fes made me very motion sick – consider taking motion sickness tablets for that one, and don't forget to have travel insurance just in case it turns into something more serious!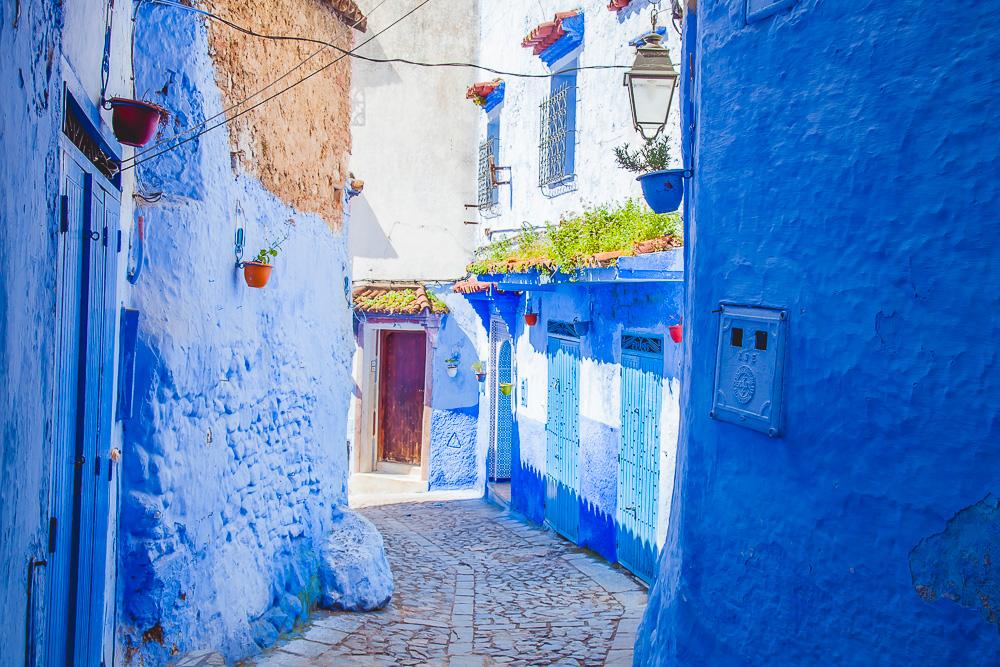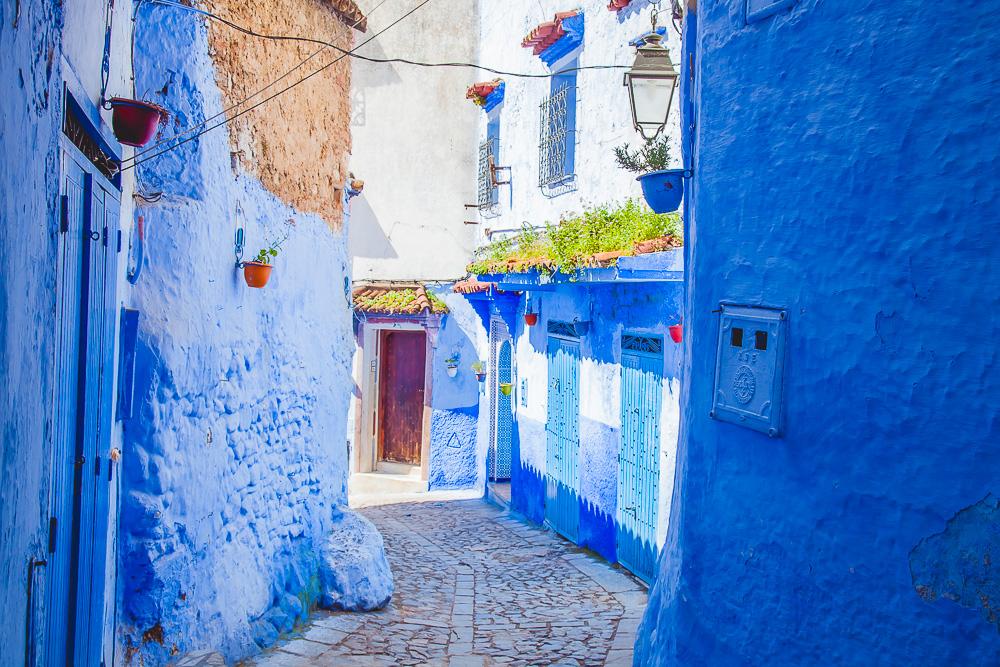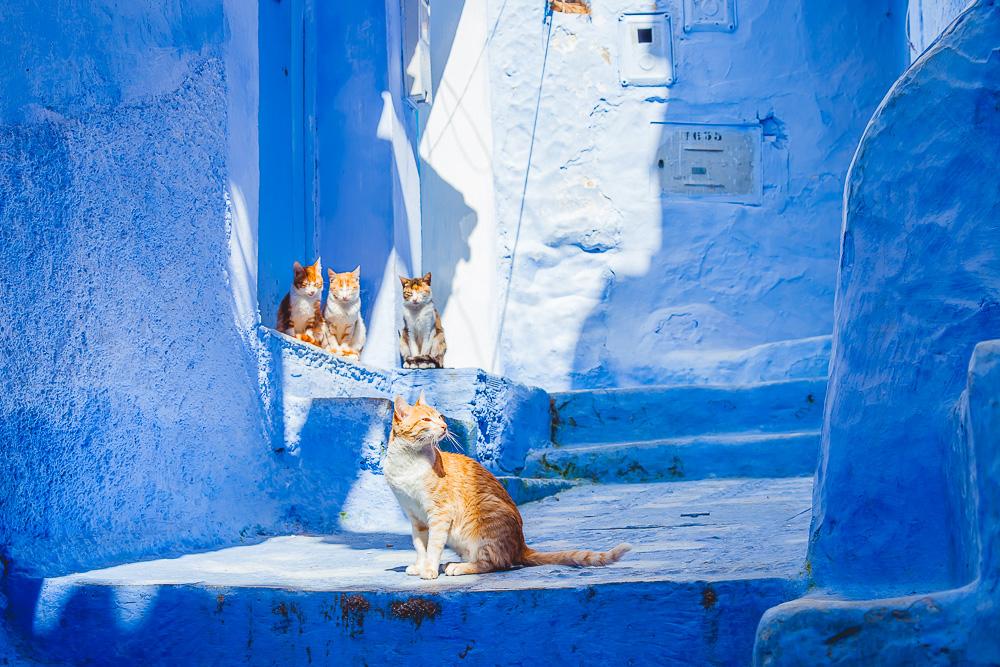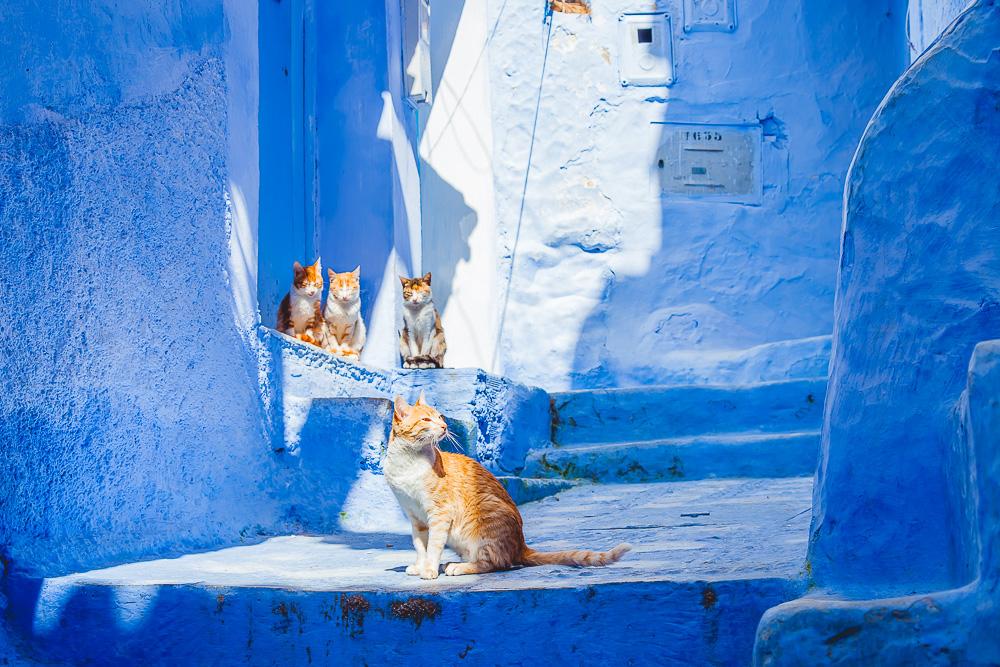 And if you're wondering what to wear as a female traveler in Morocco, you basically want to keep your knees, shoulders, midriff, back, and chest (and elbows and calves in conservative areas) covered. You can find more information about female travel in Morocco and what to wear in Morocco here.
As for colors, just think of what will go best with blue! You're always safe with something neutral like this white dress or this black jumpsuit. However, you could always add more color! Just think of what would go with blue the best — yellow, softer pinks, reds, and greens. Also, don't forget, bring a sweater in the colder months. Just try some of these below!