You've seen tons of "bucket list" posts featuring favorite travel destinations like Italy, Patagonia, and Thailand, but maybe you're looking to travel somewhere a bit more unique? No worries, I've got you covered with these five unique travel destinations that you won't see on many other bucket lists.
The Door to Hell in Derweze, Turkmenistan
The Door to Hell is a natural gas field that collapsed four decades ago into a natural gas crater. Geologists set fire to it so that the deadly methane gas wouldn't spread, and it has been burning ever since. The crater has a total area of 5,350 m2  – the size of an American football field!
Kamchatka, Russia
Kamchatka is a peninsula in the far east of Russia, and while it's hard to get there, you're guaranteed to have an utterly unique travel experience there. From brown bears to UNESCO listed volcanoes (Volcano Gorely is pictured above) Kamchatka is other worldly – in a good way!
Dead Vlei, Namibia
Dead Vlei is a clay pan surrounded by some of the highest sand dunes in the world and is so dry that the longtime dead trees there have never decomposed. It's eery, and makes for some very dramatic photos.
Moldova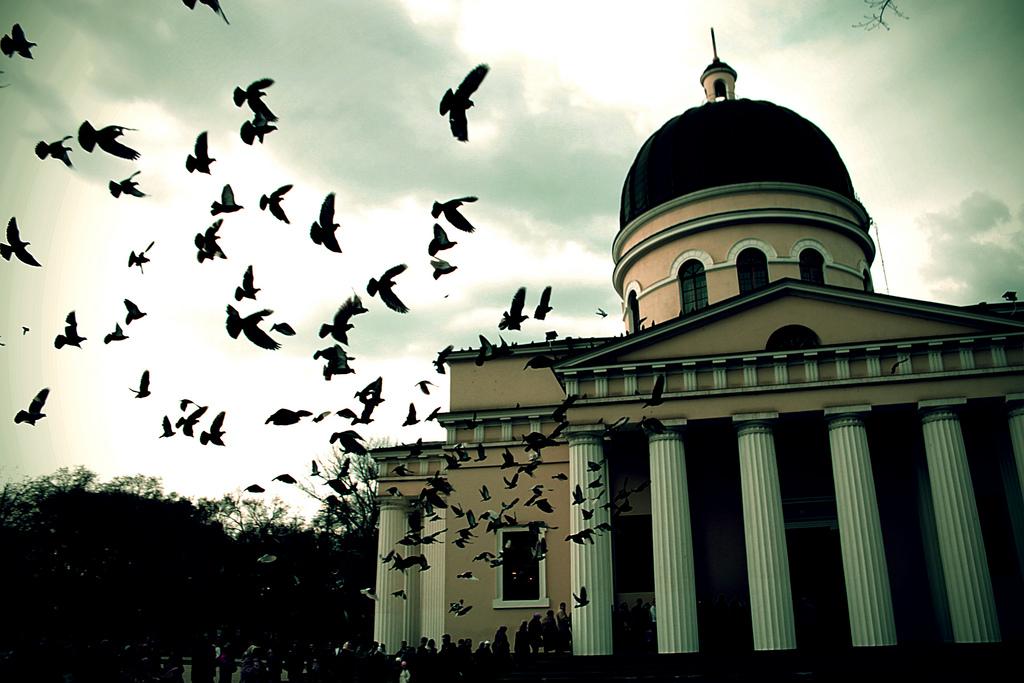 This small former-Soviet republic wedged between Romania and Ukraine isn't on many tourists' radar, but that doesn't mean it's not a fascinating place to visit. If you're looking for an off the beaten path country where you can peek back in time, Moldova is your place.
Greenland
Iceland has been getting a lot of attention lately, but an even more exotic arctic destination is Greenland! With rugged mountain landscapes, adorable villages of painted wooden houses, and prime Northern Lights viewing, Greenland has lots to offer tourists!
So are you convinced? These travel destinations not only offer special experiences that will be unique to you, but because they're less known it means you'll be learning a lot of new things about the world – and can share those lessons and inspiration with your friends!
Looking for more unique additions to your list? Check out these 10 tips for traveling in Iran, this guide to a beach holiday in Albania for super cheap (like, crazy cheap), or this Off the Path destination series featuring tips for travel to loads of unusual travel destinations.
PIN IT!
Don't miss a new post: